The Hong Kong Observation Wheel (HK Ferris Wheel) is an addition to the city and one of the easiest ways to get a bird's eye view of downtown Hong Kong and Victoria Harbour. Similar to the London Eye or Singapore Flyer, each air-conditioned pod takes up to 8 people and the ride takes a little under 30 minutes.
It's a smooth and relaxing journey around so even those who feel uneasy with heights should soon get used to the experience. The best time to ride the Hong Kong Observation Wheel is between 6pm (the changing sky makes the backdrop especially beautiful) and 8.15pm (when the Symphony of Lights turns the buildings into a visual arts display).
Hong Kong Observation Wheel - one of the highlights of 10 Best Things to Do in Central Hong Kong and 10 Things to Do with Your Family in Hong Kong (Read all about Hong Kong here)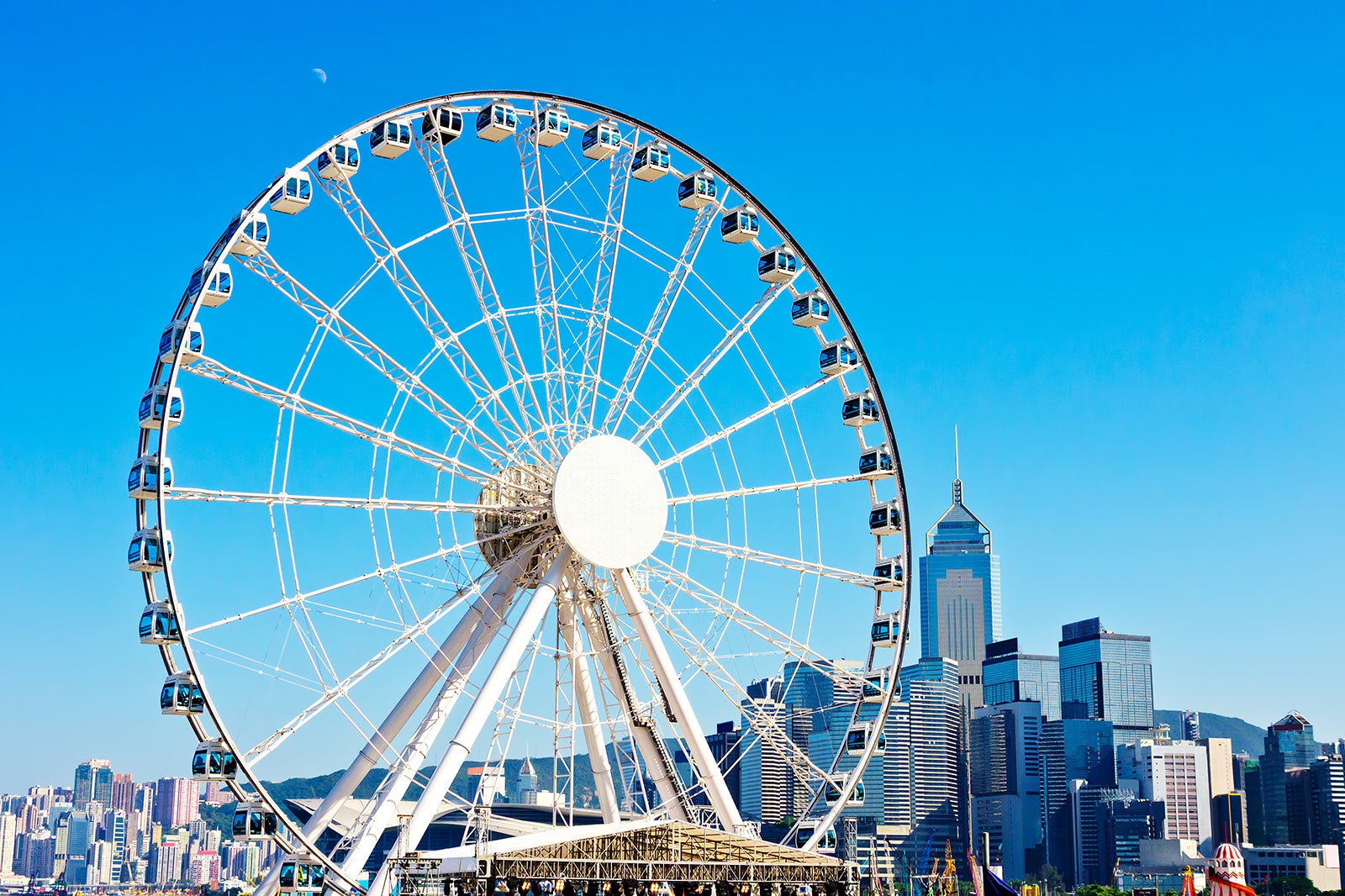 It is located in Central Hong Kong, just outside the Central Ferry Terminal and across the road from IFC Shopping Mall.
Tickets for this popular Hong Kong attraction cost HK$20 for adults, HK$10 for children. The Hong Kong Observation Wheel is open from 11am until 11pm every day and advance booking is available. For soaking up the sights of Victoria Harbour and downtown Hong Kong on either coast, a ride on the observation wheel is highly recommended.
Best tips:
Come to the Wheel before 4pm when it is less busy
Come at 8pm to get a great view of both sides of Victoria Harbour during the Symphony of Lights
With the HK Express a quick 10 mins walk away, put your luggage in a locker and jump on the Wheel for a quick ride
Some Facts
Gondola capacity: 8
No. of Gondolas: 42
Height: 60 m
Ride Duration: Approximately 15 Mins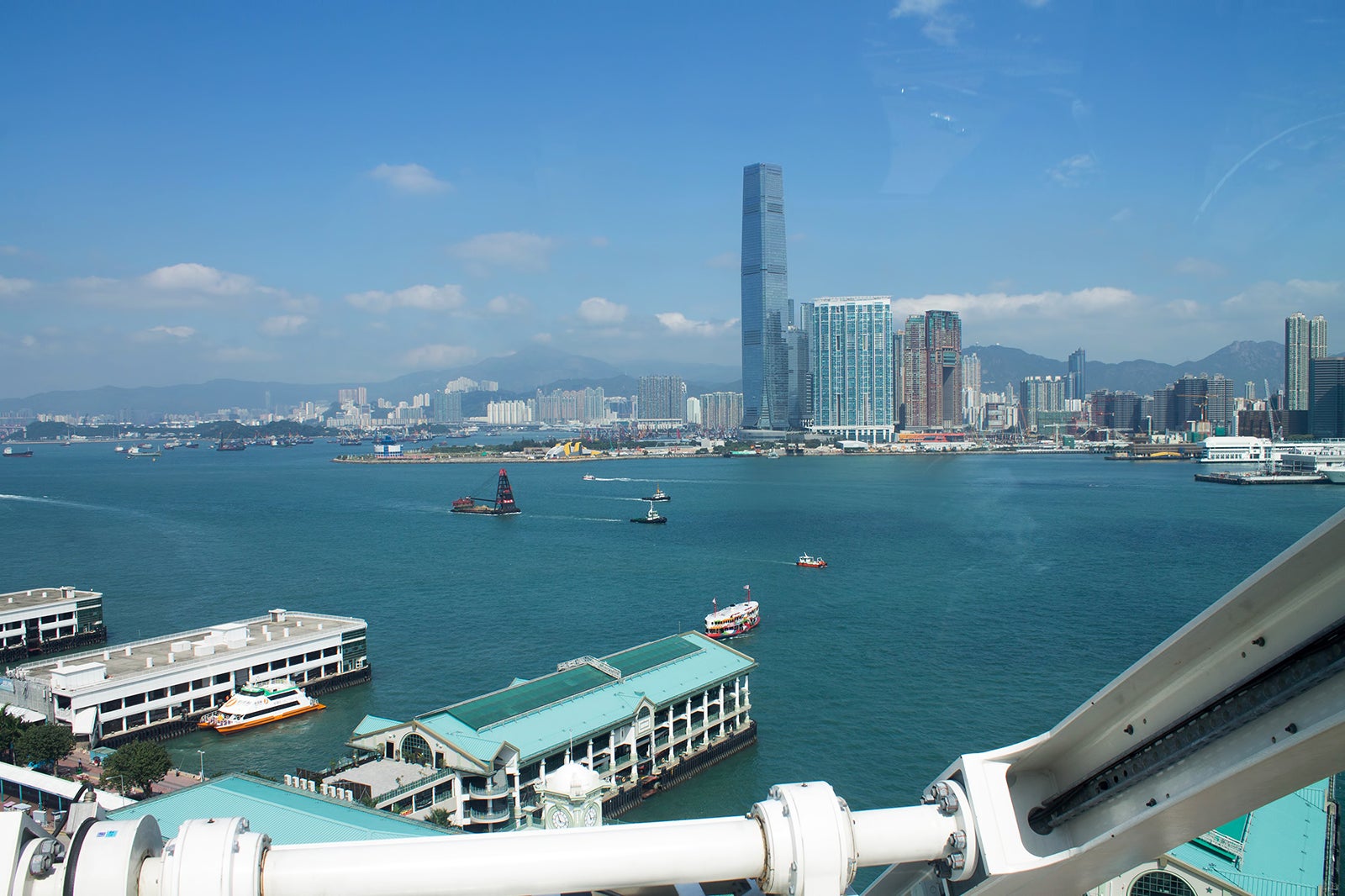 Hong Kong Observation Wheel
Location: 33 Man Kwong St, Central, Hong Kong (in front of the Central Ferry Terminal)
Open: Daily from 11am to 11pm
Price: HK$ 20 for adults, HK$ 10 for children aged 3-11 years, seniors aged 65+ and visitors with disabilities
Back to top