Getting Around Hong Kong
Hong Kong Travel Information
Getting around in Hong Kong is rather convenient thanks to excellent and well-run transportation options, which include trams, taxis, trains, and ferries. Just about everyone in Hong Kong uses an Octopus Card to pay for public transportation. This stored value smart card allows you to travel on most public transportation in the city and purchase items at convenience stores, vending machines, and supermarkets.
Check out some of Hong Kong's most popular transportation options below – we've also included some basic fare prices to help you plan your way around this bustling island state.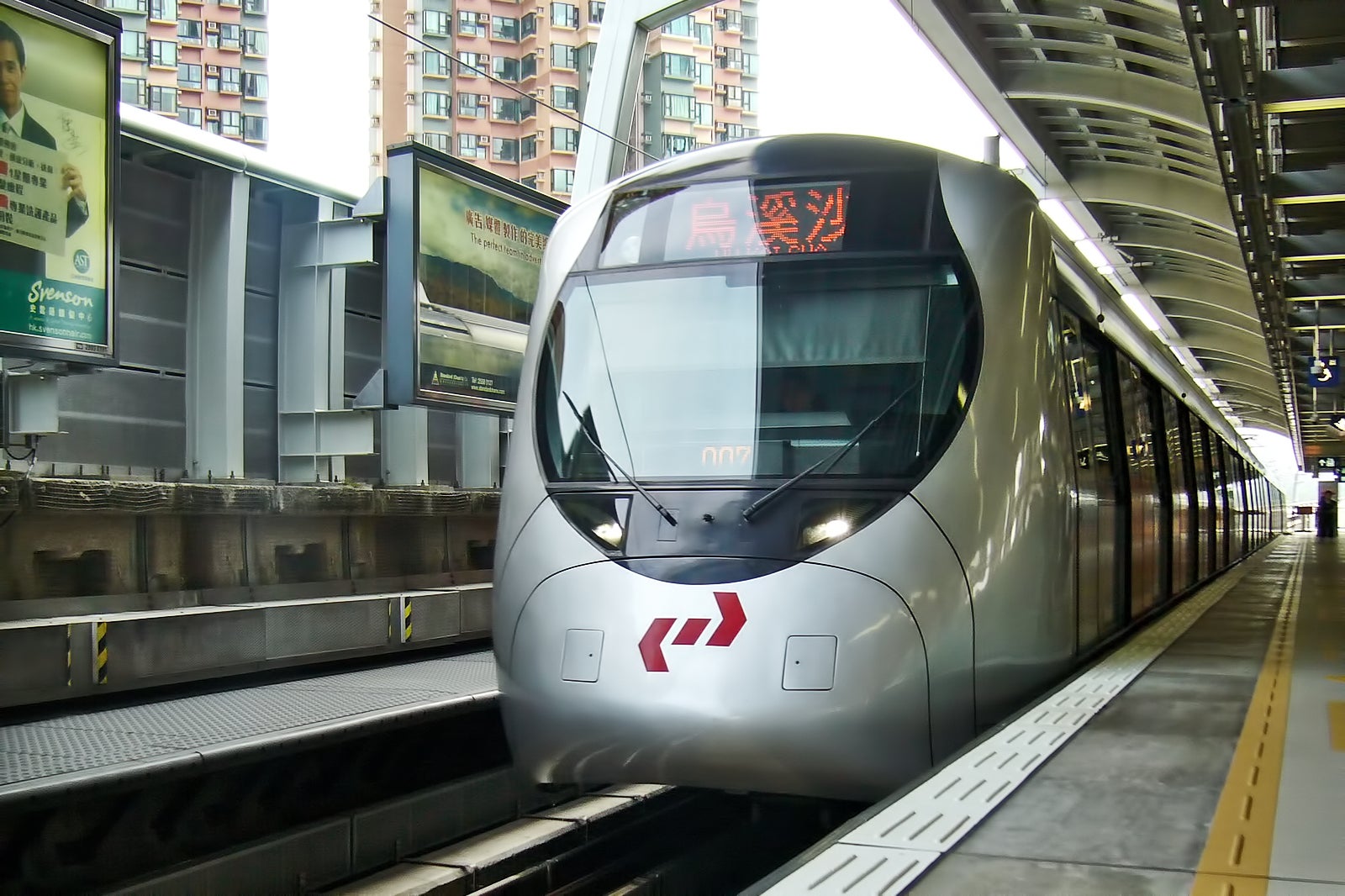 The Mass Transit Railway (MTR) is the best way to get around the city. The system has around 155 stations on 10 rapid transit lines and 12 light rail lines. The Island, Tsuen Wan, West Rail, Disneyland Resort, and Airport Express lines are commonly used by tourists to get around Hong Kong, as they connect you to most of the city's popular landmarks and areas.
You can buy single tickets to travel, but investing on an Octopus Card gives you discount on fares and saves you time at the same time. Sold at all MTR stations, this pre-loaded card costs around HK$150 per adult and HK$70 per child, with a stored value of HK$100 and HK$20. Before leaving Hong Kong, return it to any MRT customer service counter to refund a HK$50 deposit. An alternate for travelers is the Sold Tourist Octopus, which costs HK$39. No deposit is required, but there isn't an initial stored value so you'll have to top up the card to use it.
The Kowloon–Canton Railway Company (KCR) is Kowloon's version of the MTR. It offers rapid transit services, a light rail system and feeder bus routes within Hong Kong, along with train services to mainland China. Key MTR and the KCR lines intersect at several main stations, one of which is Kowloon Station.
photo by Larco (CC BY-SA 4.0) modified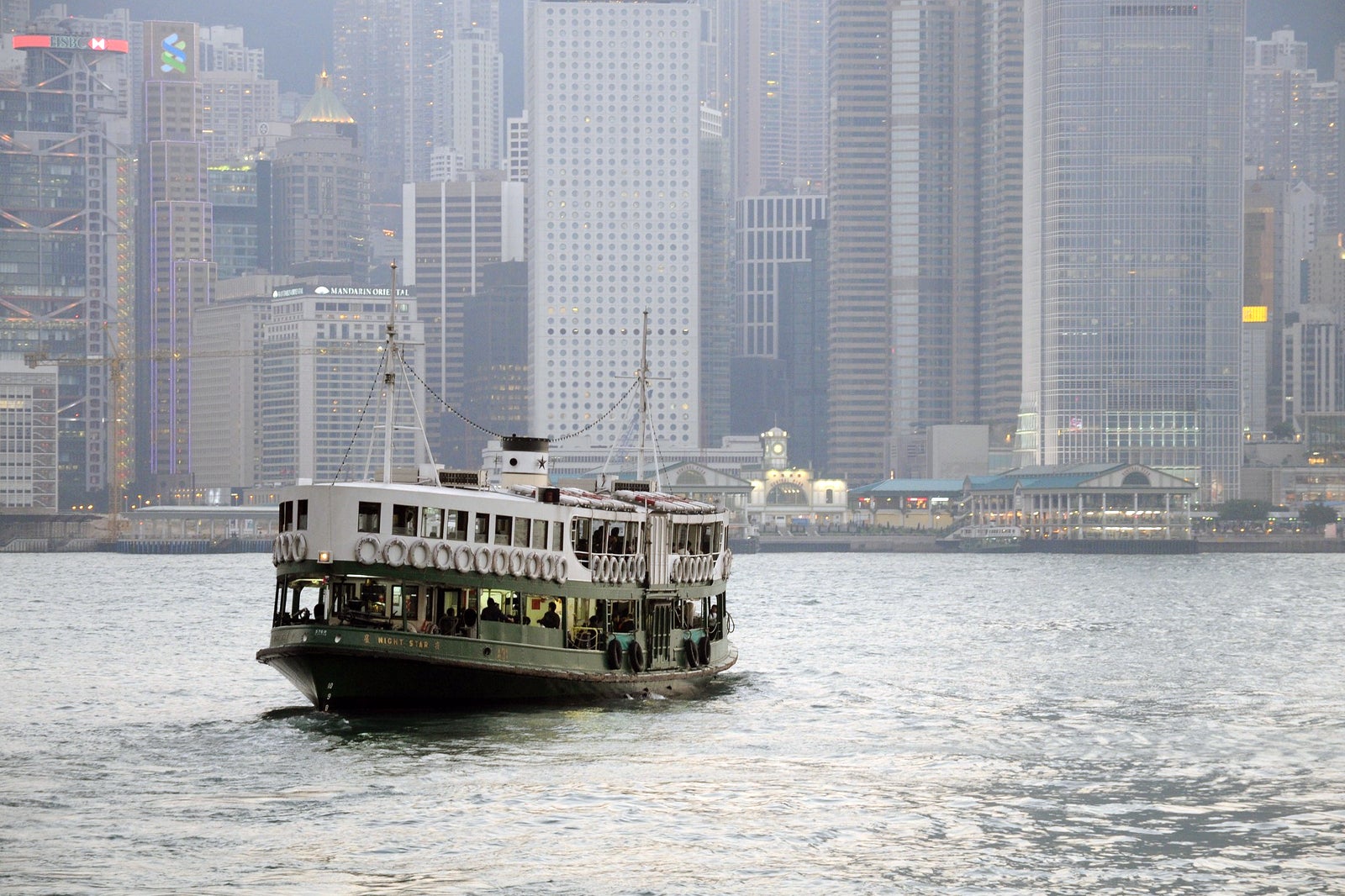 The Star Ferry serves as a public transportation, tourist attraction, and symbol of Hong Kong. Since 1898, these ferries been shuttling busily between Hong Kong Island and Kowloon. There are 12 double-decker ferries – depending on which route you're traveling on, the lower deck is open to passengers during peak hours.
There is a specially designed ferry with a coffeehouse and a sunbathing deck. It's popular with tourists, as they can enjoy refreshments or just relax with views of Victoria Harbour, Hong Kong Island, and Kowloon. Fares for Star Ferry start from HK$2.70 (HK$3.70 on weekends) per adult and HK$1.60 (HK$2.20 on weekends) per child between 3 and 12 years old).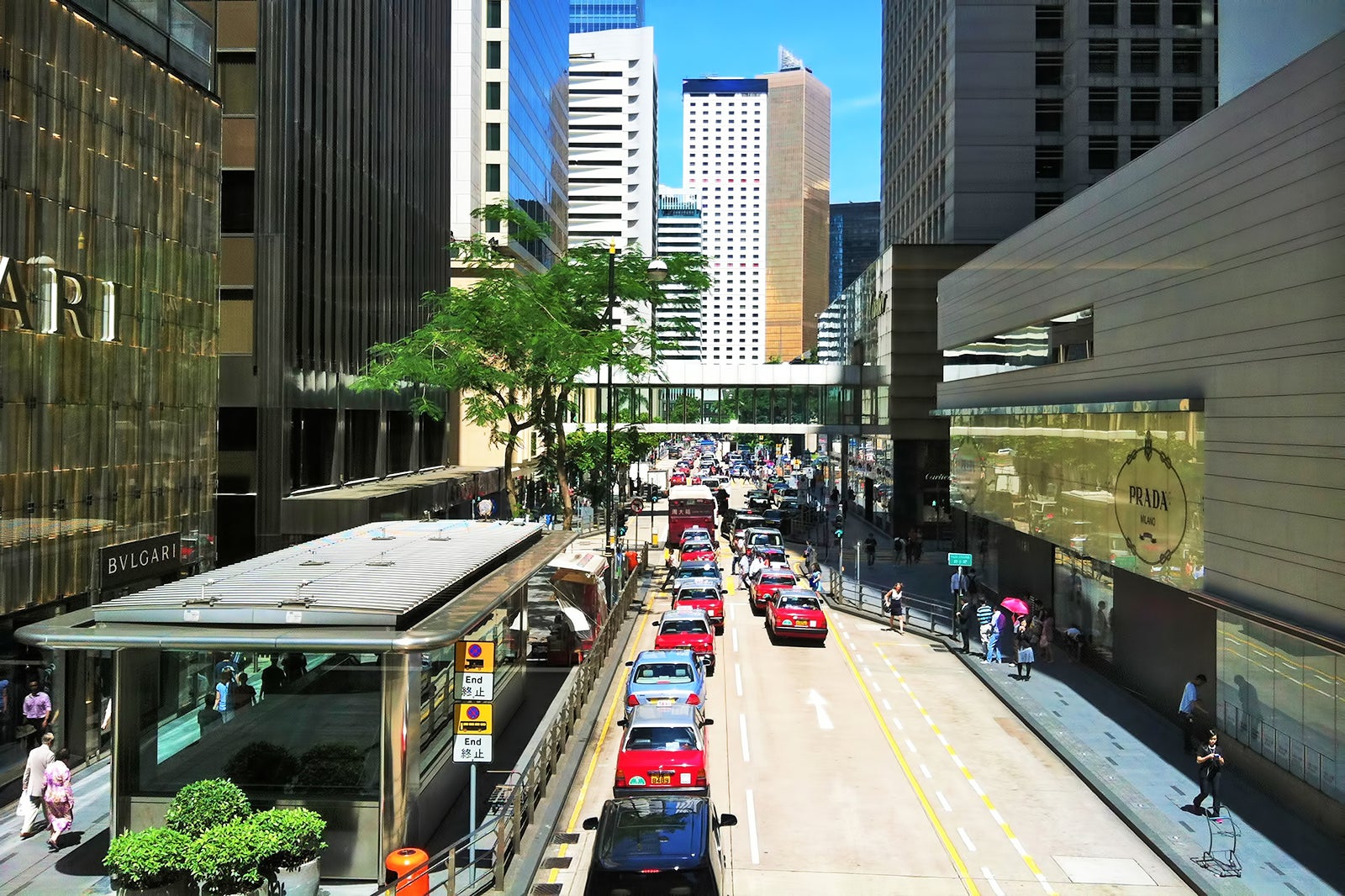 There are 3 color-coded taxi zones in Hong Kong: Hong Kong Island (red), New Territories (green), and Lantau Island (blue). All taxis are air-conditioned and metred, and most are licensed to carry a maximum of 5 passengers.
Some drivers understand English, but we recommend getting someone to write down your intended destination in Chinese, and/or ask them to tell the driver in Cantonese before you go. Taxis are hard to come by at rush hours (from 8am to 9.30am and from 5.30pm to 7pm) and around 4pm, when the shifts change.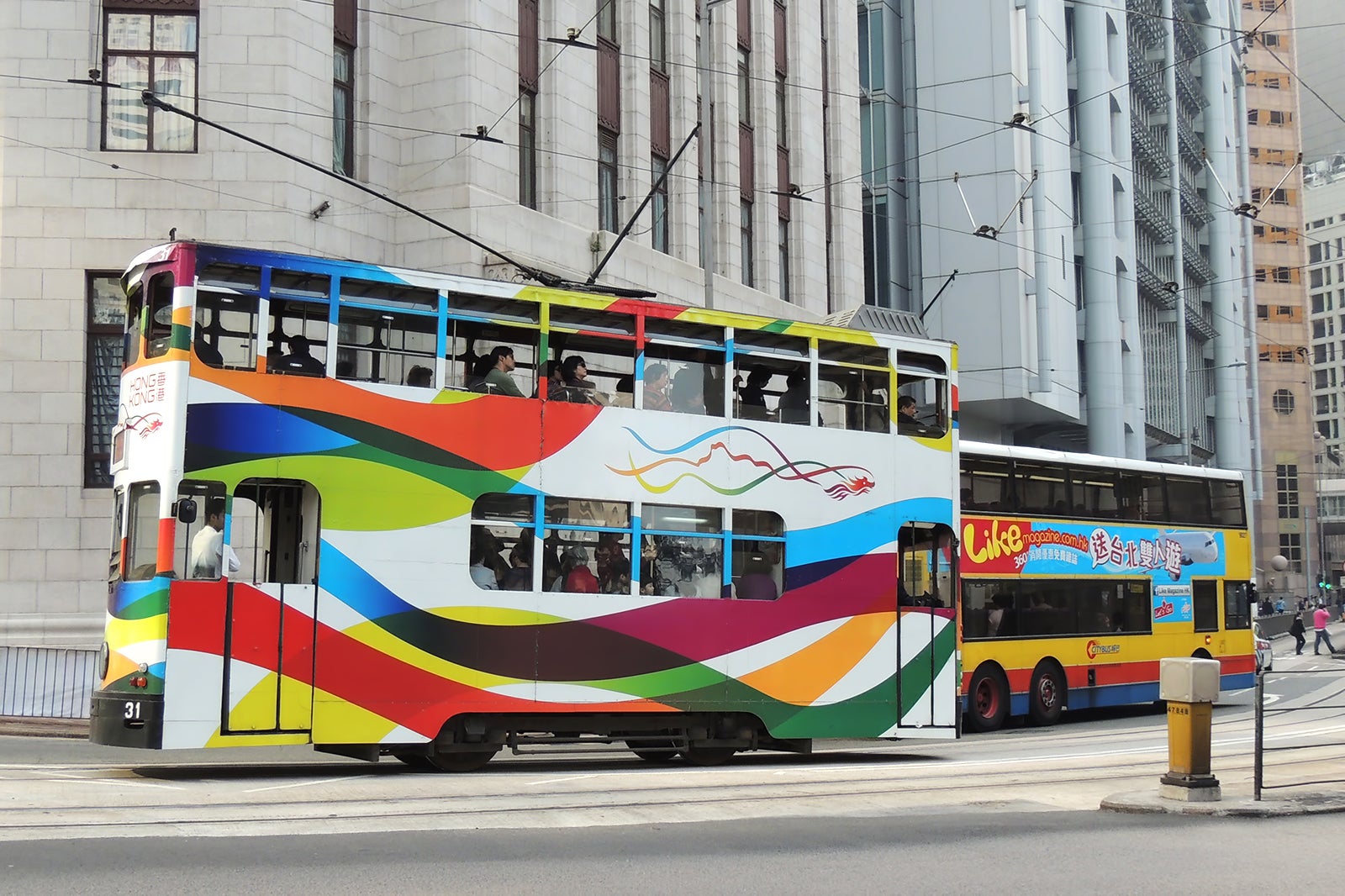 There are around 162 double-decker trams shuttling passengers throughout Hong Kong, but most regularly travel along the northern shore of Hong Kong Island. Trams run from Kennedy Town through the Western District, Central, Wan Chai, Causeway Bay, and ending in Shau Kei Wan. For a cheap and easy tour of the main shopping streets of Hong Kong Island, you can make the entire 14-km-long, 65-stop trip in about 90 minutes.
The Peak Tram is a cog-wheel railway departing from its own station on Garden Road. Since 1888, this funicular railway has been carrying locals and travelers to the top of The Peak for the best view in town. Have a good look around at the top – there's a good path to walk down for those feeling energetic.
Back to top