13 Best Things to Do in Lantau Island
What is Lantau Island Most Famous For?
Some of the best things to do on Lantau Island let you experience a more rural side of Hong Kong, as this unique destination is where the old and the new interact. Most parts are made up of lush greenery, attracting hikers and trekkers looking to explore Lantau Peak, the highest mountain on the island.
Lantau Island is also home to many manmade landmarks, including Hong Kong Disneyland, the Ngong Ping 360 cable car, and Giant Buddha (Tian Tan Buddha). If you're planning a trip to the Outlying Islands of Hong Kong, Lantau Island is a must-visit.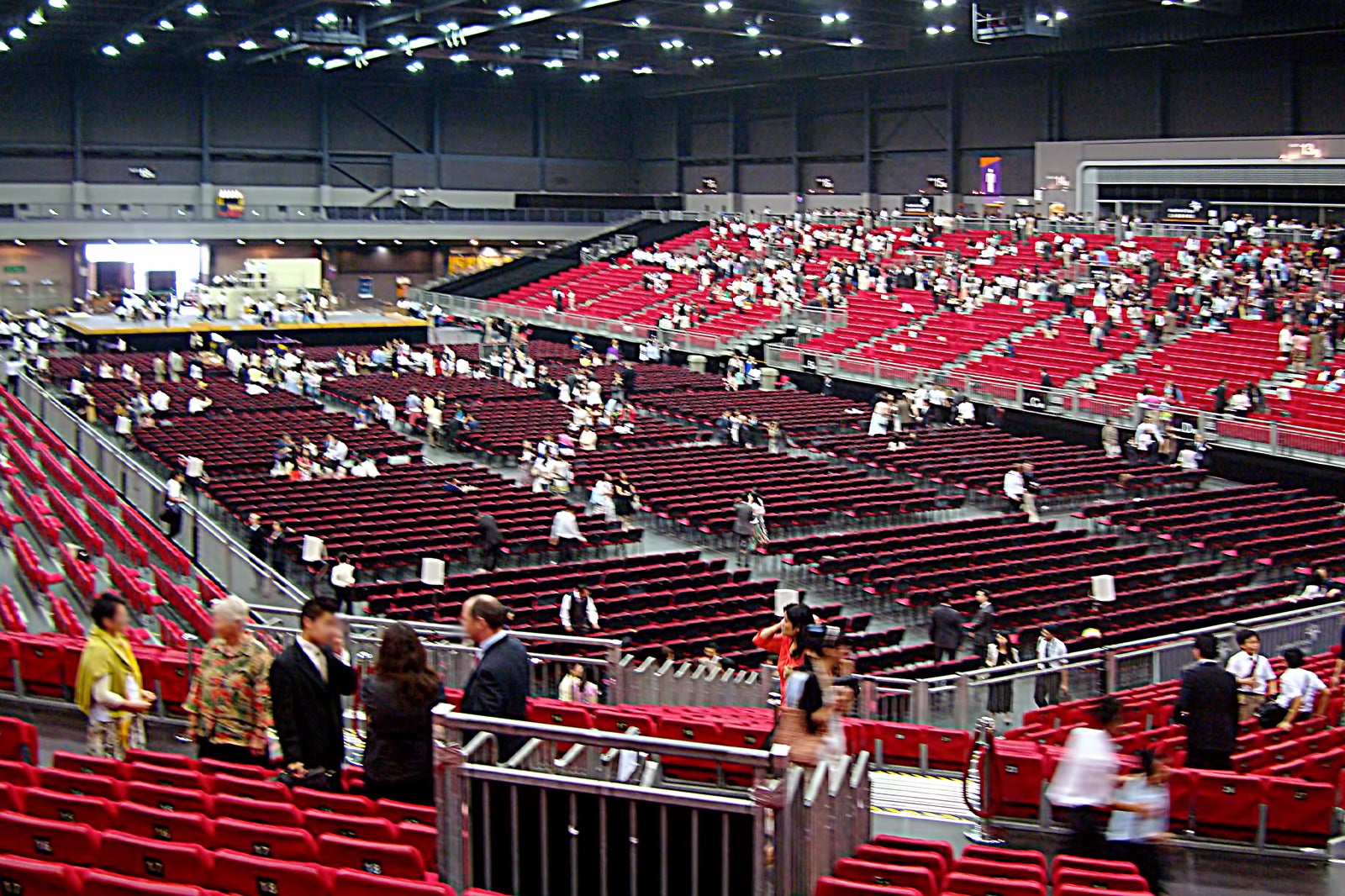 Asia-World Arena Hong Kong, with a standing and seating capacity of 16,000, is one of the city's largest event venues. Located next to Hong Kong International Airport on Lantau Island, it hosts international music concerts, Broadway musicals, K1 martial arts tournaments, dance competitions, and international trade fairs throughout the year. Asia-World Arena Hong Kong is about 30 minutes from Central on Hong Kong via the Airport Express/MTR network.
Read more
Location: Airport Expo Blvd, Chek Lap Kok, Hong Kong
Phone: +852 3606 8888
photo by HK Arun (CC BY-SA 3.0) modified
2
Dolphin Watching on Lantau Island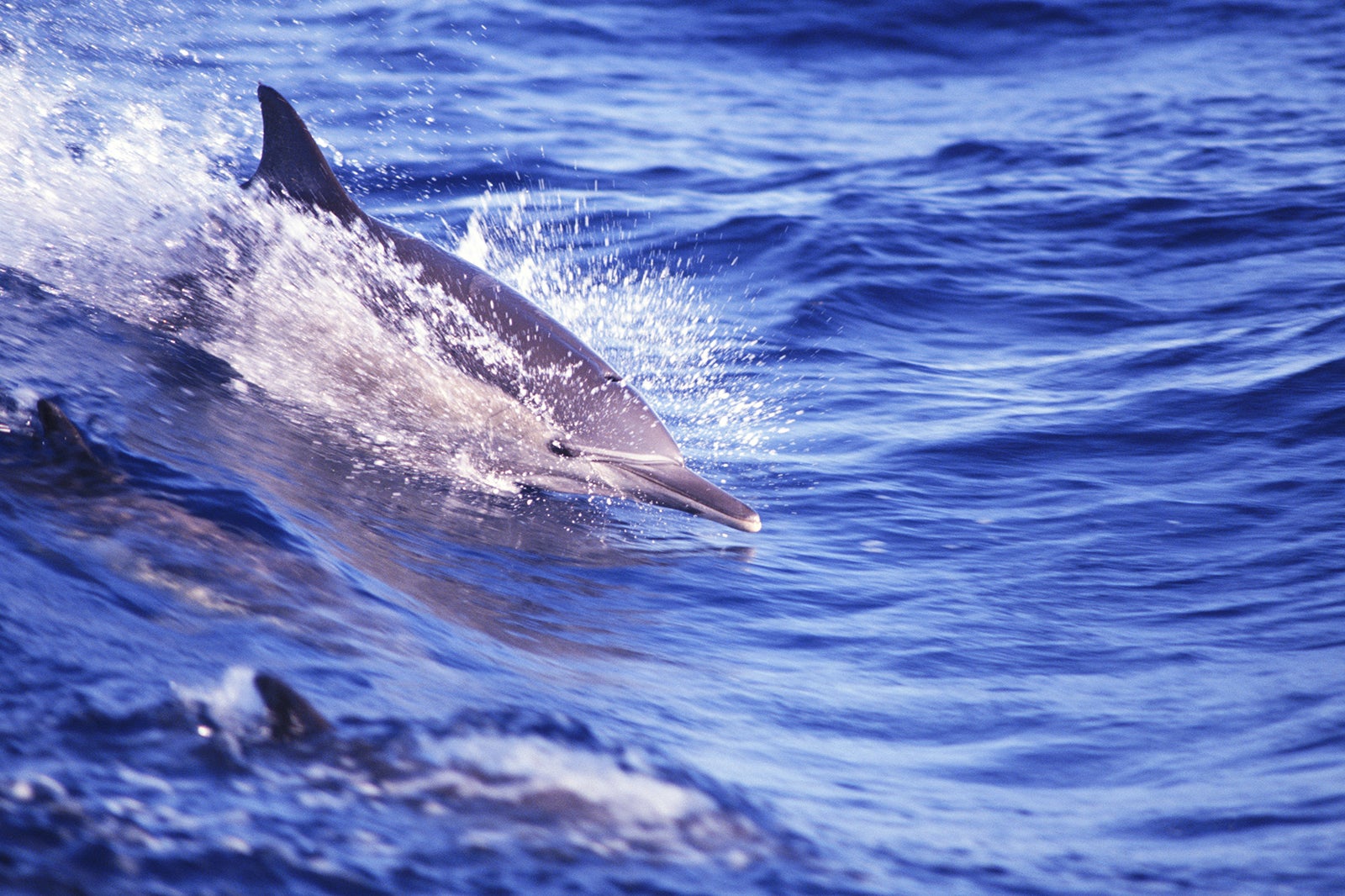 The waters around Lantau Island are home to humpback or white dolphins (sometimes called pink dolphins by the locals because of their ambiguous hue). Dolphin watching is a unique way to get to know these fascinating creatures, and there are plenty of half-day sighting tours around the island. Multilingual tour guides and light refreshments are included as well.
Location: Lantau Island, Hong Kong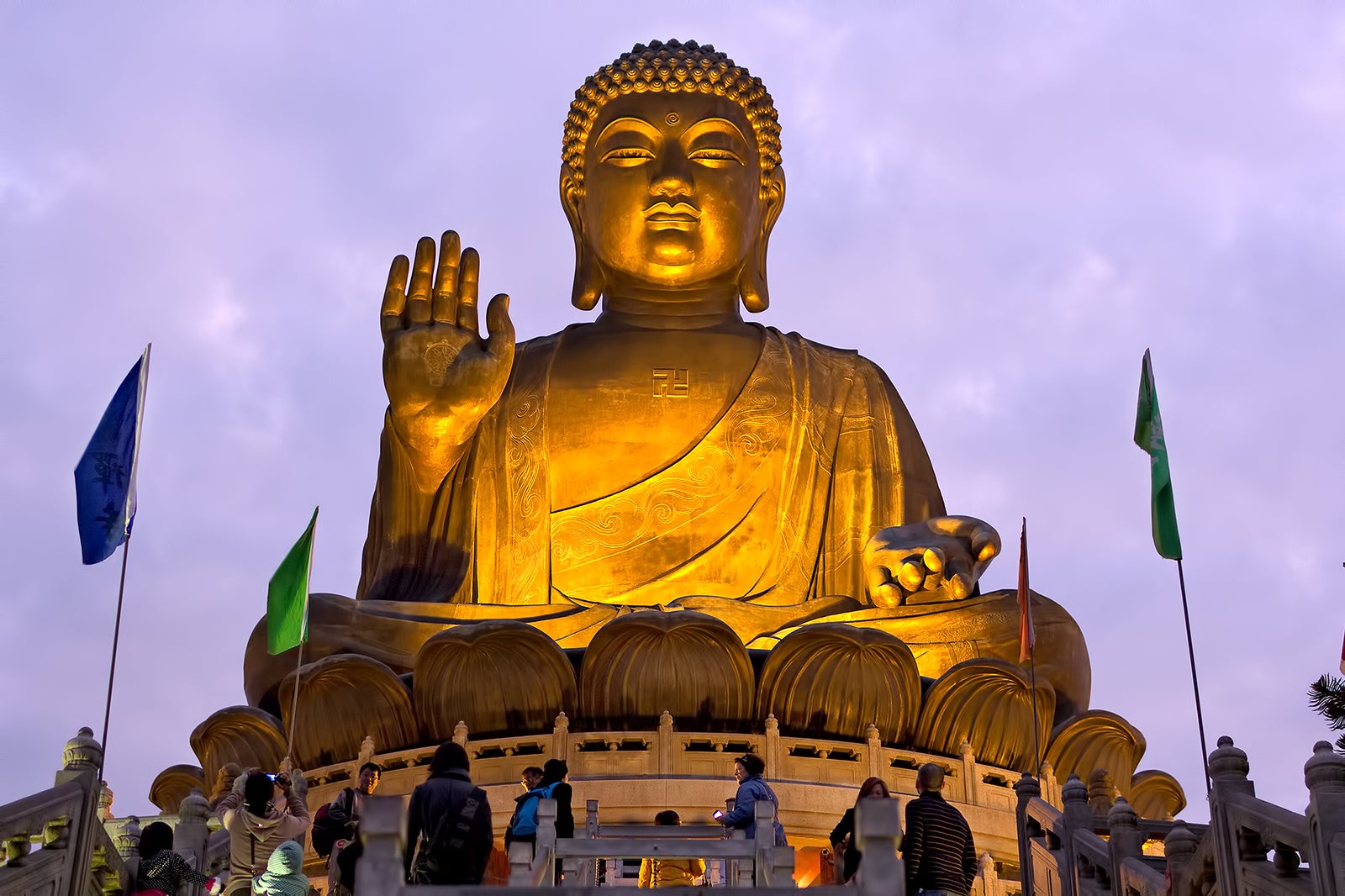 Tian Tan Buddha, one of the world's tallest statues of a seated Buddha, is a sight to behold. Located in Po Lin Monastery on Lantau Island, the structure is 34 meters in height and sits on top of a 3-level base platform.
The Big Buddha was built to symbolize the harmonious relationship between man and nature, people and religion. Po Lin Monastery has many other interesting things to see, including a lotus pond, several prayer halls, a teahouse, a tea plantation, and an orchid garden.
Read more
Location: Po Lin Monastery, Ngong Ping Plateau, Tung Chung Town, Lantau Island, Hong Kong
Open: Daily from 8 am to 6 pm
photo by travelwayoflife (CC BY-SA 2.0) modified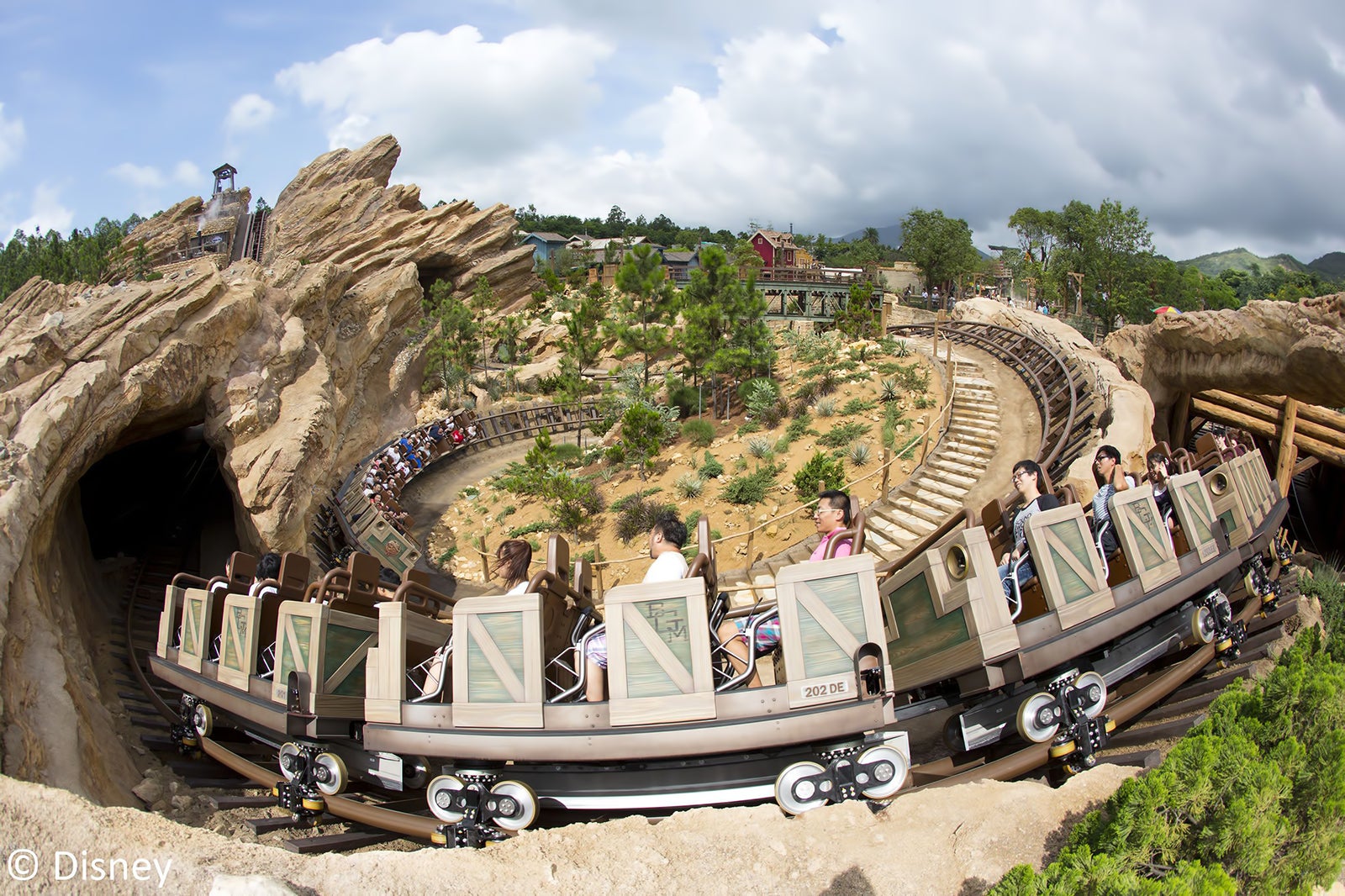 Hong Kong Disneyland is one of the largest theme parks in Hong Kong. This is where you'll find your favorite Disney characters parading the streets of the expansive theme park, as well as a wide range of fun rides for all ages.
There's something for just about everyone at this world-renowned attraction, from romantic boat rides and live shows to indoor rollercoasters and space adventures. It takes about 30 minutes to reach Hong Kong Disneyland from Central Hong Kong via MTR.
Read more
Location: Lantau Island, Hong Kong
Open: Daily from 10 am to 8 pm
Phone: +852 3550 3388
5
Hong Kong Shaolin Wushu Culture Center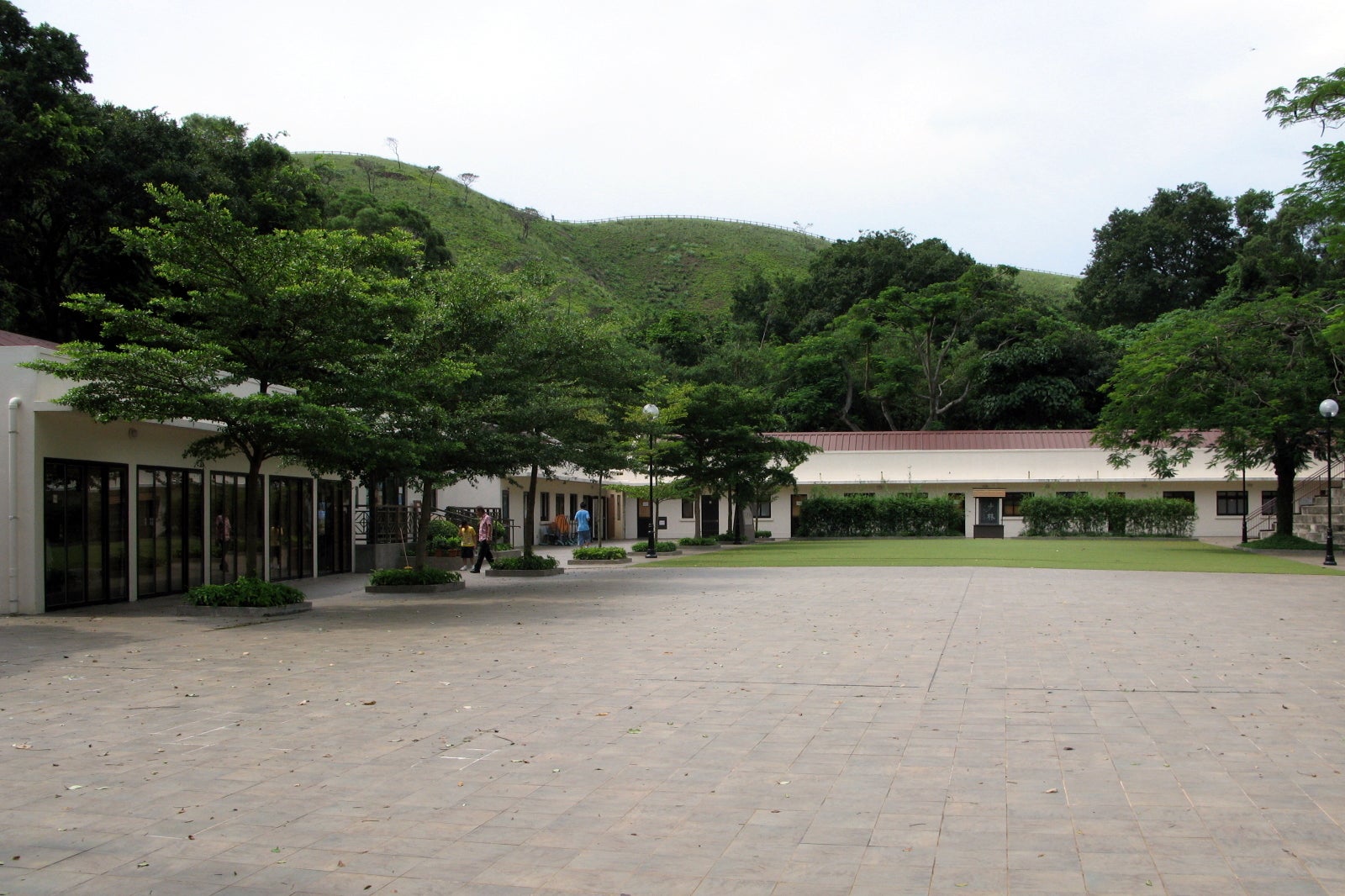 The Hong Kong Shaolin Wushu Culture Center is where you can learn basic Kung Fu with a renowned Shaolin master. Focusing on the physical and mental sides of martial arts, this class can be taken by anyone with even a reasonable level of fitness and best of all, no prior experience is necessary.
The course is 6 hours long and it's a very friendly and welcoming experience (no one is expecting you to be the next Bruce Lee). You can enjoy a vegetarian meal and visit a local temple as part of the package.
Location: Shek Tsai Po, Tai O, Lantau Island, Hong Kong
Phone: +852 2985 8898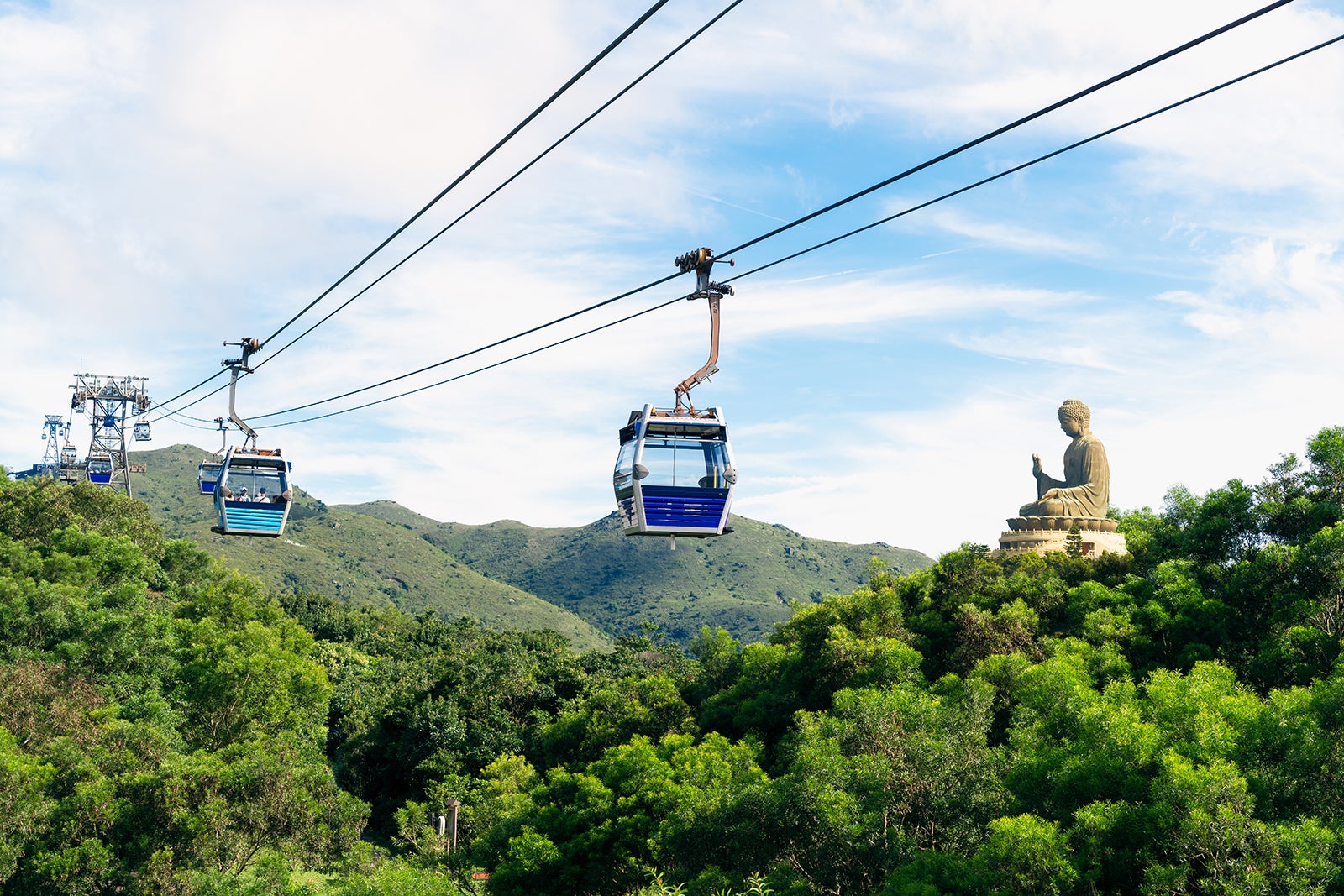 The Ngong Ping 360 is a popular cable car system and cultural retail center on Lantau Island. Its cableway spans 5.7 km in length and features gondolas overlooking the island's many attractions, Hong Kong, and the South China Sea.
The cable car connects the Tung Chung part of Lantau Island with Ngong Ping Terminal, which is located next to Ngong Ping Village. This cultural village lets you experience a traditional Chinese heritage and visit historical attractions like Po Lin Monastery, Tian Tan Buddha (Big Buddha), Wisdom Path, and Tai O Fishing Village.
Read more
Location: Lantau Island, Hong Kong
Open: Monday–Friday from 10 am to 6 pm, Saturday–Sunday from 9 am to 6.30 pm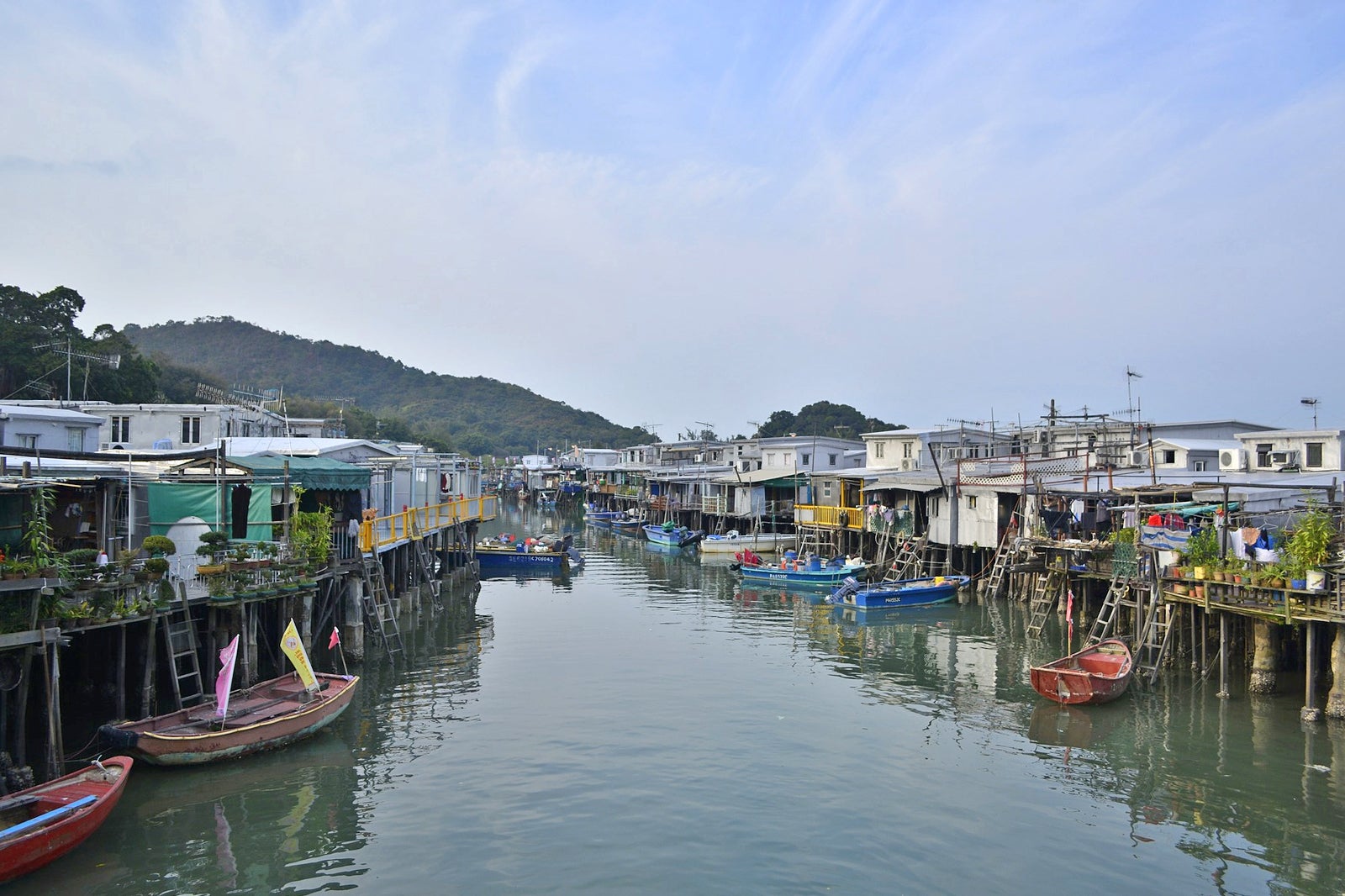 The Tai O Fishing Village has managed to keep a big part of its traditional ways of rural life alive. Most houses are stilt homes by the water, with many villagers still living aboard their boats. The village is made up of small alleys and paths with a village market, several souvenir shops and a few museums (exhibiting interesting traditional household items, fishing equipment and antique clothes).
The Tai O Fishing Village is located on the northwestern coast of Lantau Island, about a 45-minute bus ride from the Mui Wo Ferry Pier.
Location: Tai O, Lantau Island, Hong Kong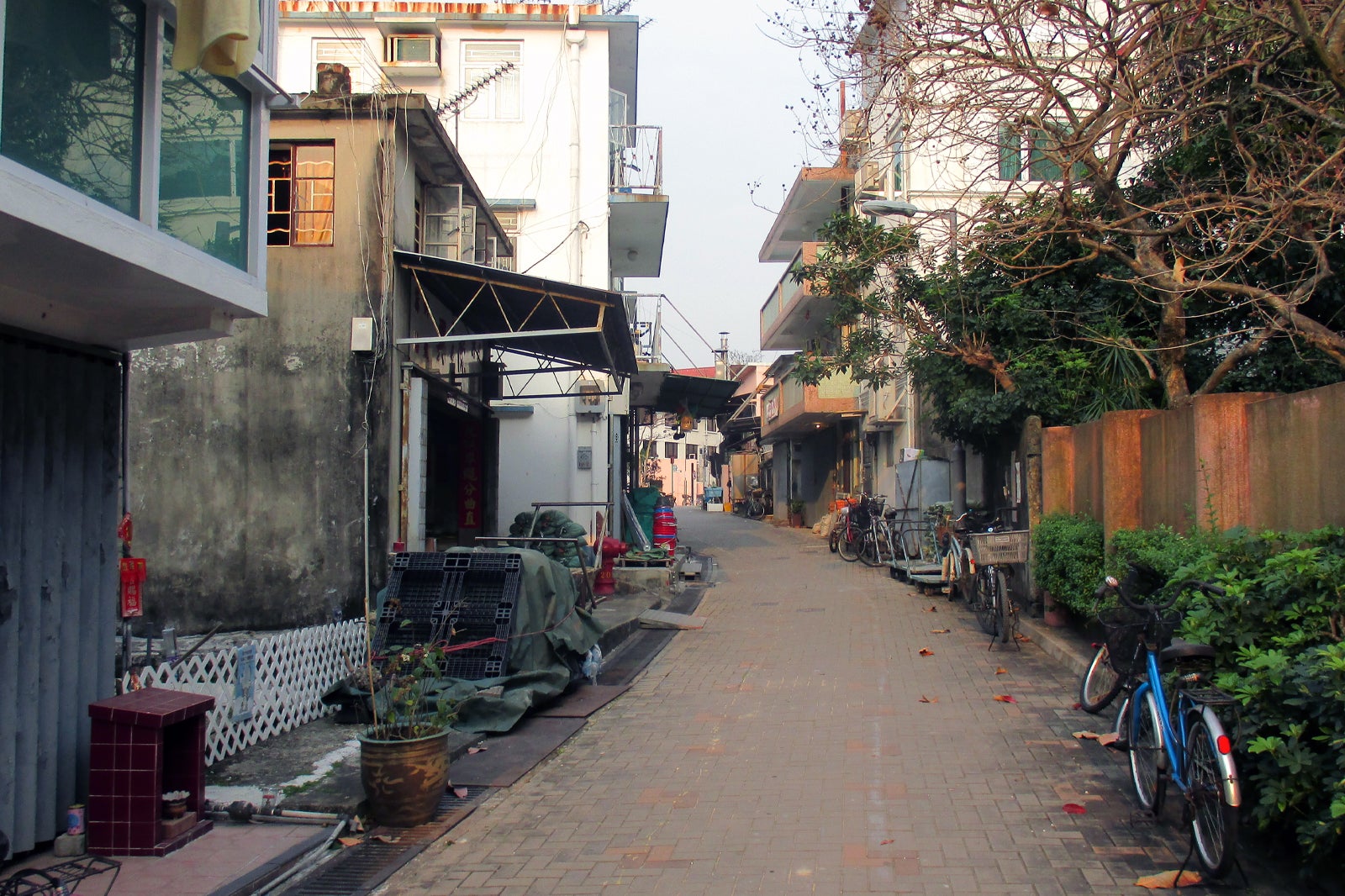 Mui Wo Village is a rural town on the eastern coast of Lantau Island. It has lovely scenery of beaches, waterfalls and mountain ranges, along with a few historical sites such as Man Mo Temple (dating back to the 16th century) and a 19th-century watchtower.
The Silver Mine Bay Beach is popular during summertime and weekends – those living in Hong Kong Island usually travel to Lantau Island by ferry to enjoy sunbathing and beach games. You can get to Mui Wo Village by renting a bicycle from shops near Mui Wo Pier.
Location: Mui Wo Village, Lantau Island, Hong Kong
photo by Underwaterbuffalo (CC BY-SA 3.0) modified
Cheung Sha Beach, located close to Pui O Village, usually gets crowded during the weekends and public holidays. Many come here for picnics, swimming, kite surfing and beach volleyball on clear days, while surfers are often spotted during the monsoon season
Cheung Sha is separated into 2 areas – Lower Cheung Sha Beach has changing rooms, shower facilities, and toilets. Upper Cheung Sha offers refreshment kiosks, BBQ areas, and changing rooms.
Location: South Lantau Road, Lantau Island, Hong Kong
photo by WiNG (CC BY-SA 3.0) modified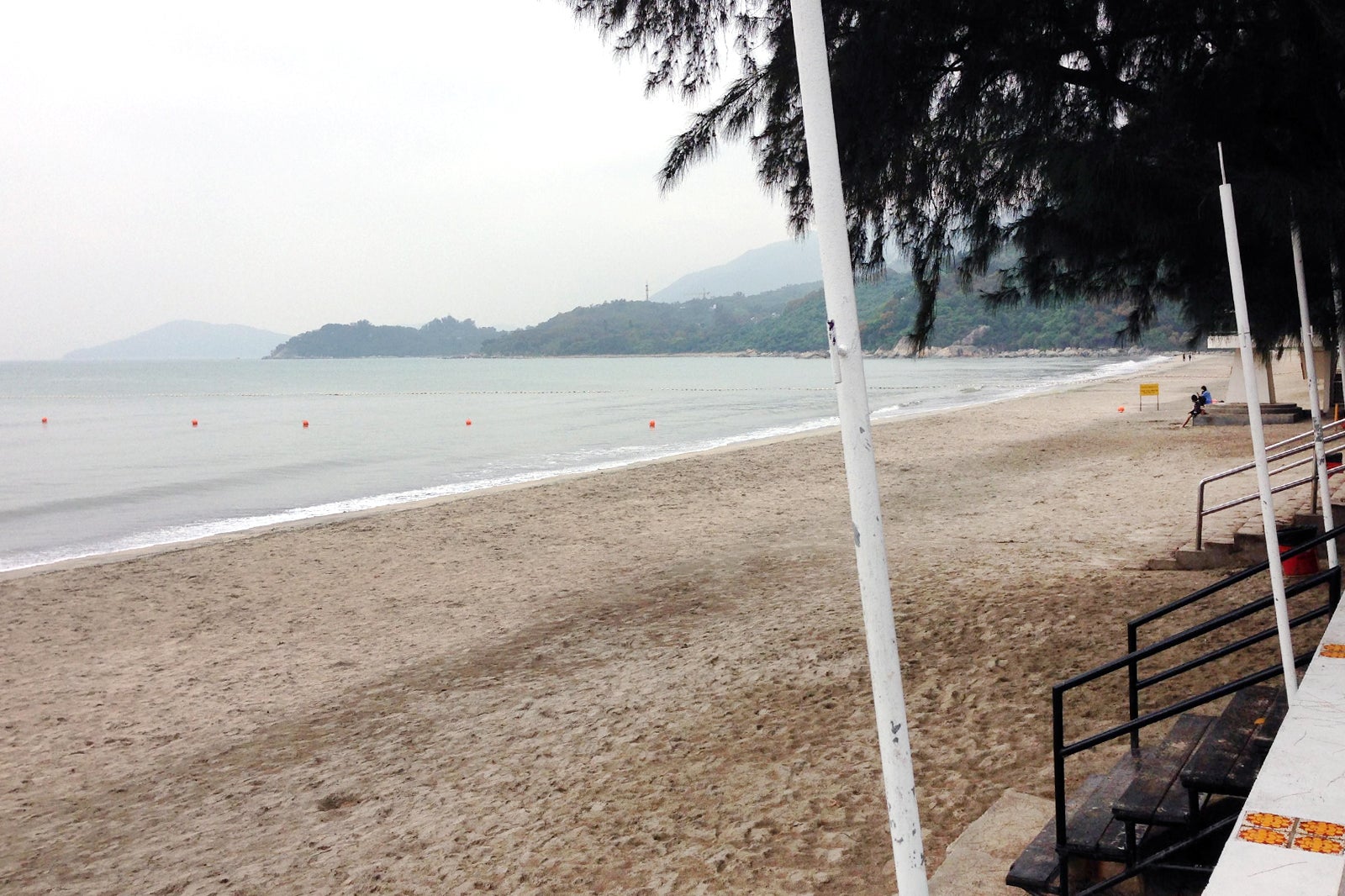 Camping at the Pui O Beach Camp ground is a fun way to spend a day or two in the quieter part of Hong Kong. Managed by Lantau Island's Leisure and Cultural Services Department, there are 50 campgrounds with standard facilities such as BBQ and shower facilities. Pui O Village is also known as being home to friendly water buffaloes, many of which roam freely within the area.
Location: Pui O Beach, Pui O Village, Lantau Island, Hong Kong
Phone: +852 2984 7675 and +852 2852 3220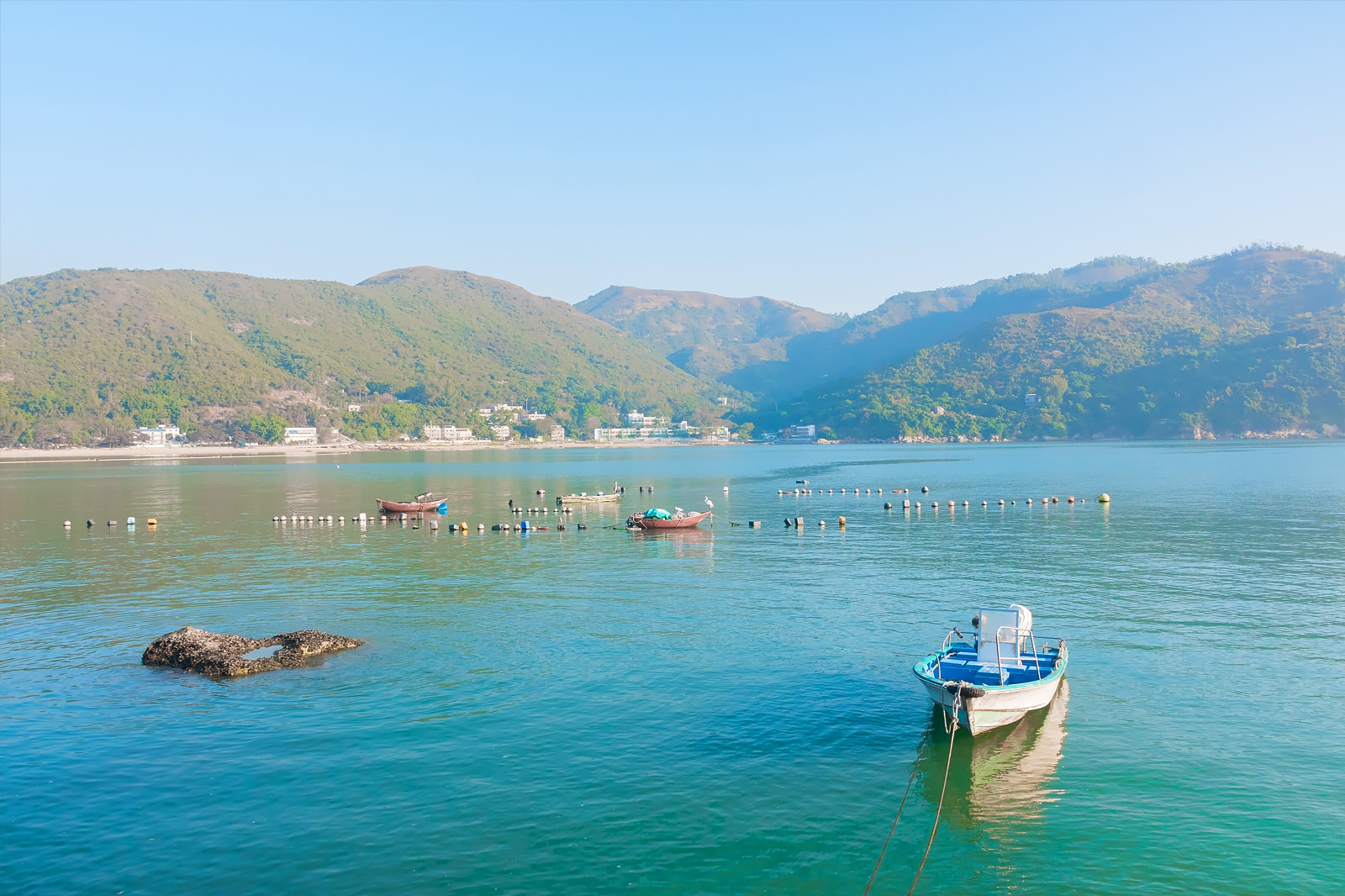 Silver Mine Bay Beach is probably the most convenient beach on Lantau Island, as it's within a 10-minute walk of the Mui Wo Ferry Pier. It gets busy during summertime and weekends. There are plenty of afforable Chinese restaurants at the Mui Wo Cooked Food Market, as well as local vendors close to Silver Mine Bay Beach. You can get to Lantau Island from the Central district Hong Kong by ferry, which takes about an hour.
Location: Tung Wan Tan Road, Mui Wo, Lantau Island, Hong Kong
12
Trekking on Lantau Island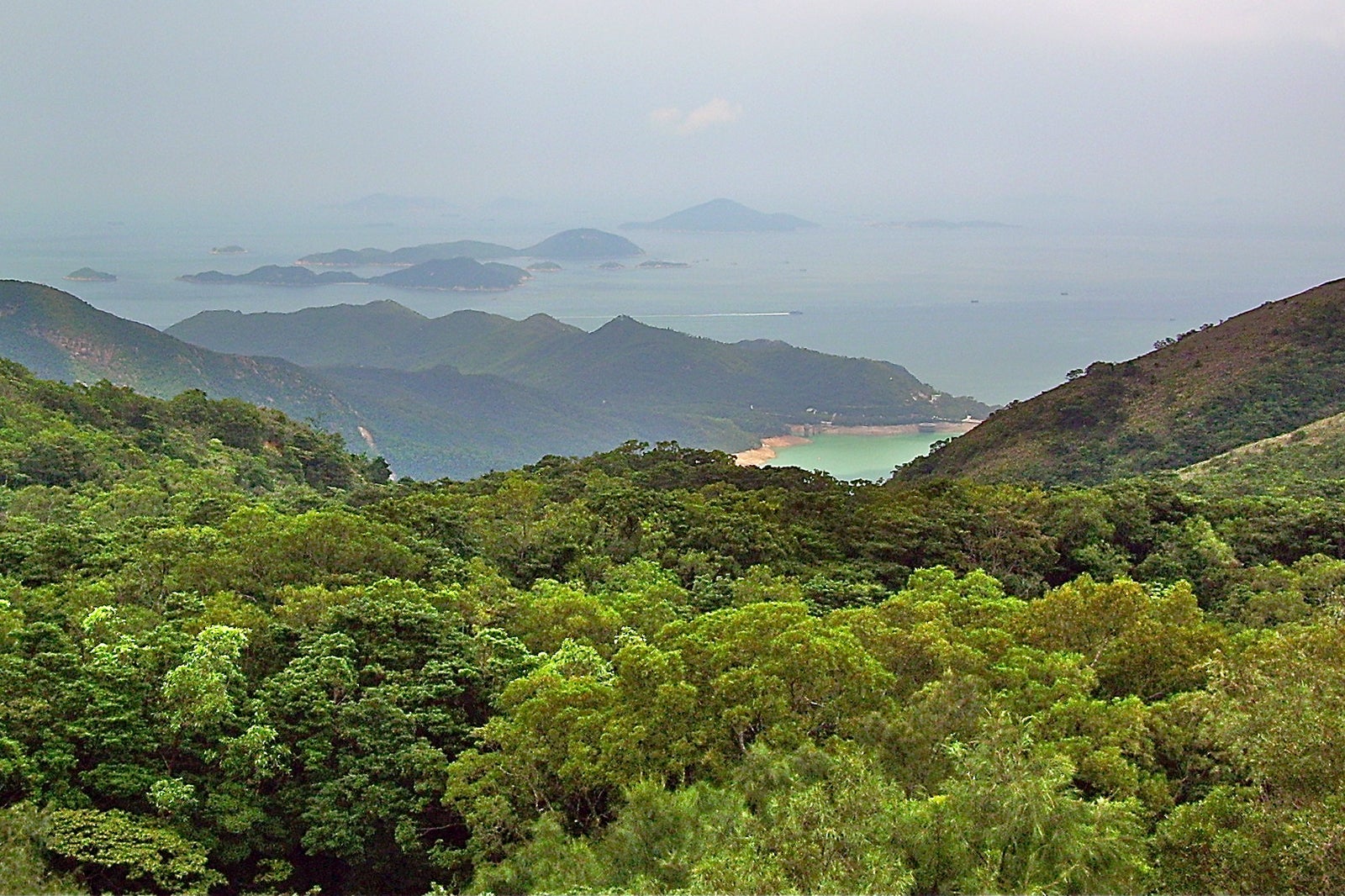 There are a lot of things to see and admire here, including wildflowers like orchids and rare animals like the Hong Kong newt. These, together with the beautiful scenery, make the island a perfect place for trekking. Some are easy paths and some include steep climbs.
There are good tracks around Lantau Island. It might be a wise idea to visit Ngong Ping Nature Center (NPNC) in Ngong Ping Village before planning your trip or simply request for further information by phone. They offer hiking information about Lantau as well as other island information.
Location: Ngong Ping Village, 111 Ngong Ping Rd, Lantau Island, Hong Kong
Open: Monday to Friday from 10 am to 6 pm, Saturday 10 am to 6.30 pm and Sunday 9 am to 6 pm
Phone: +852 2259 3916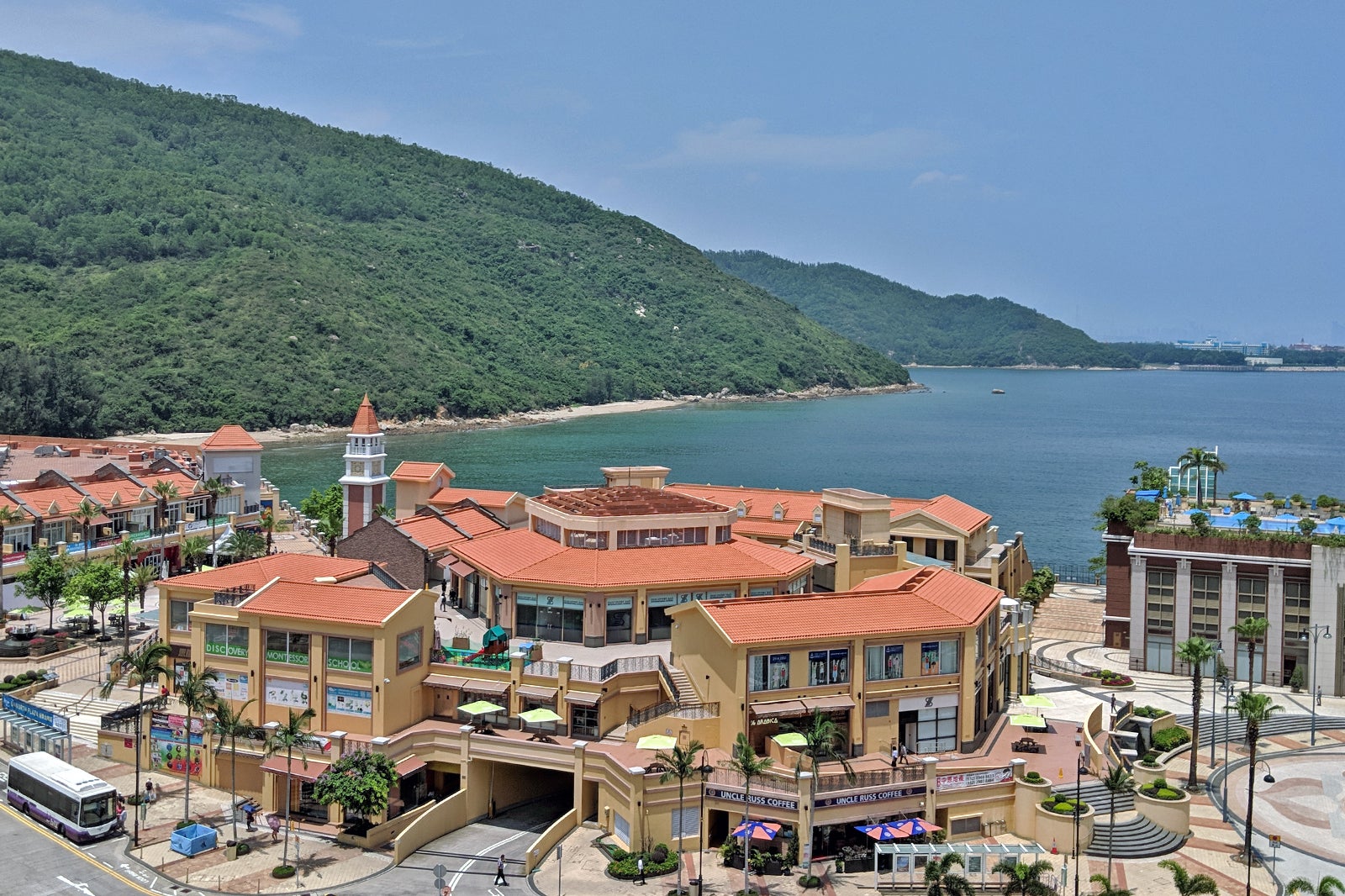 Discovery Bay, located 15 km east of central Lantau Island, is a modern development with a pleasant 400-meter-long beach. The area also has recreational clubs, a golf club and a yacht club, as well as waterfront restaurants and cafés.
You can also enjoy miles of hiking trails, some of which lead to the 465-meter Tiger Head Mountain and natural beaches like Tai Pak and Yi Pak Bays. There are direct buses to Discovery Bay from Hong Kong International Airport, which take about 30 minutes.
Location: Lantau Island, Hong Kong
photo by Gamerh2o (CC BY-SA 3.0) modified
Back to top