10 Best Things to Do After Dinner in Charleston
Enjoy the Charleston Nightlife
The Charleston nightlife offers seemingly endless opportunities for fun whether you're interested in dancing the night away at a nightclub or seeing a live performance. The nightclubs here are state of the art, with some offering eclectic surroundings and some being downright opulent with golden design aesthetics.
The local live performances come in many forms, from music to theater. Jazz clubs are common throughout the town, but you'll also find concerts from touring bands available. Check out the 10 best things to do after dinner in Charleston.
1
The Commodore
Visit a vintage jazz club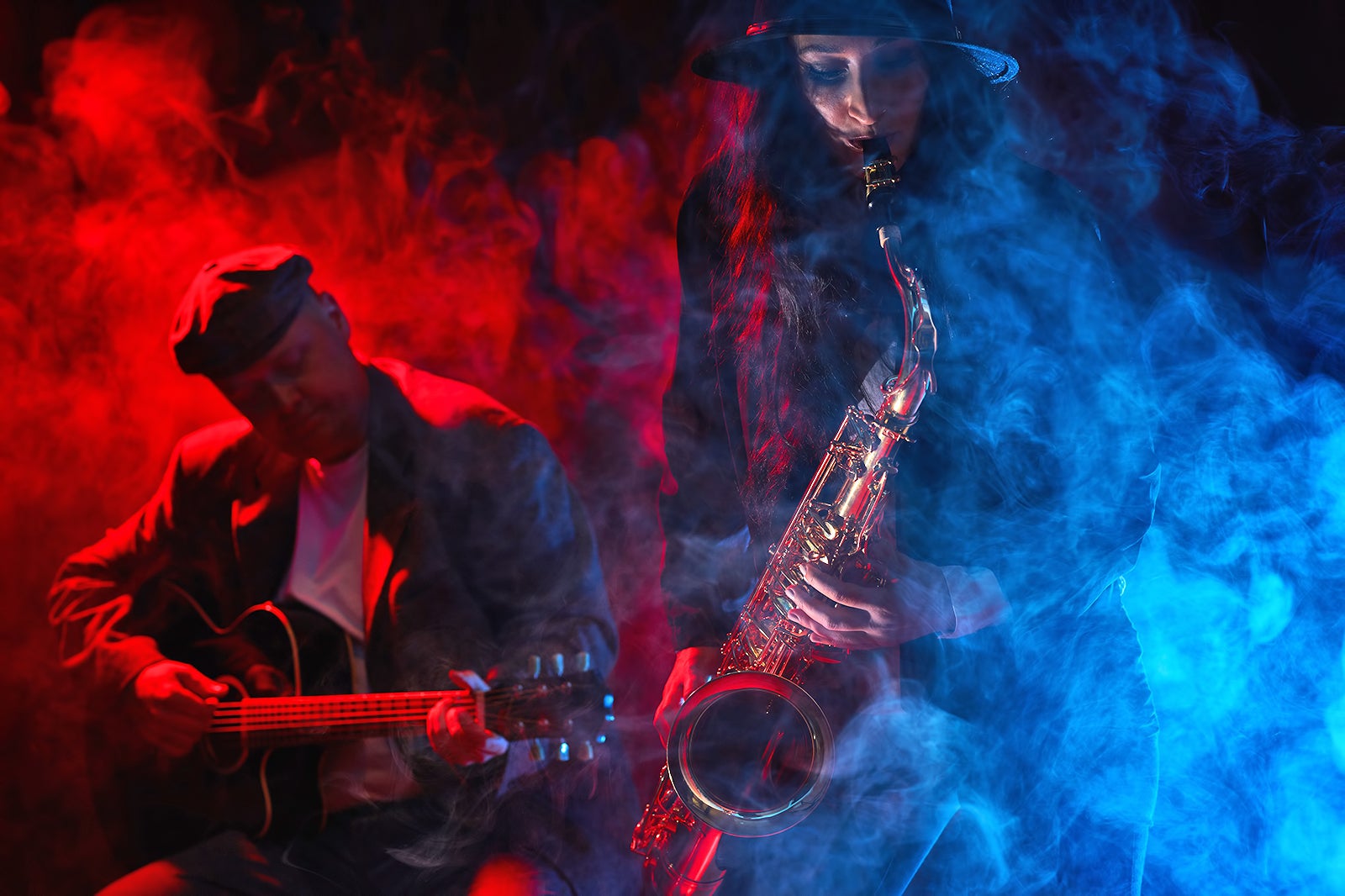 The Commodore is a classy jazz club designed to bring atmosphere and ambiance from times past to modern visitors by hosting live music in a setting with classic decor. From the moment you walk inside, you'll feel that throwback vibe, but you can still expect to enjoy modern offerings when it comes to craft cocktails.
Live music is the Commodore's primary offering, and they never disappoint. The club hosts jazz acts and even a few funk musicians from all across the country. You can experience it for yourself off Meeting Street between Radcliffeborough and North-Central.
Location: 504 Meeting St, Charleston, SC 29403, USA
Open: Wednesday–Saturday from 5 pm to 2 am, Sunday from 6 pm to midnight (closed on Mondays and Tuesdays)
2
Mynt
Dance the night away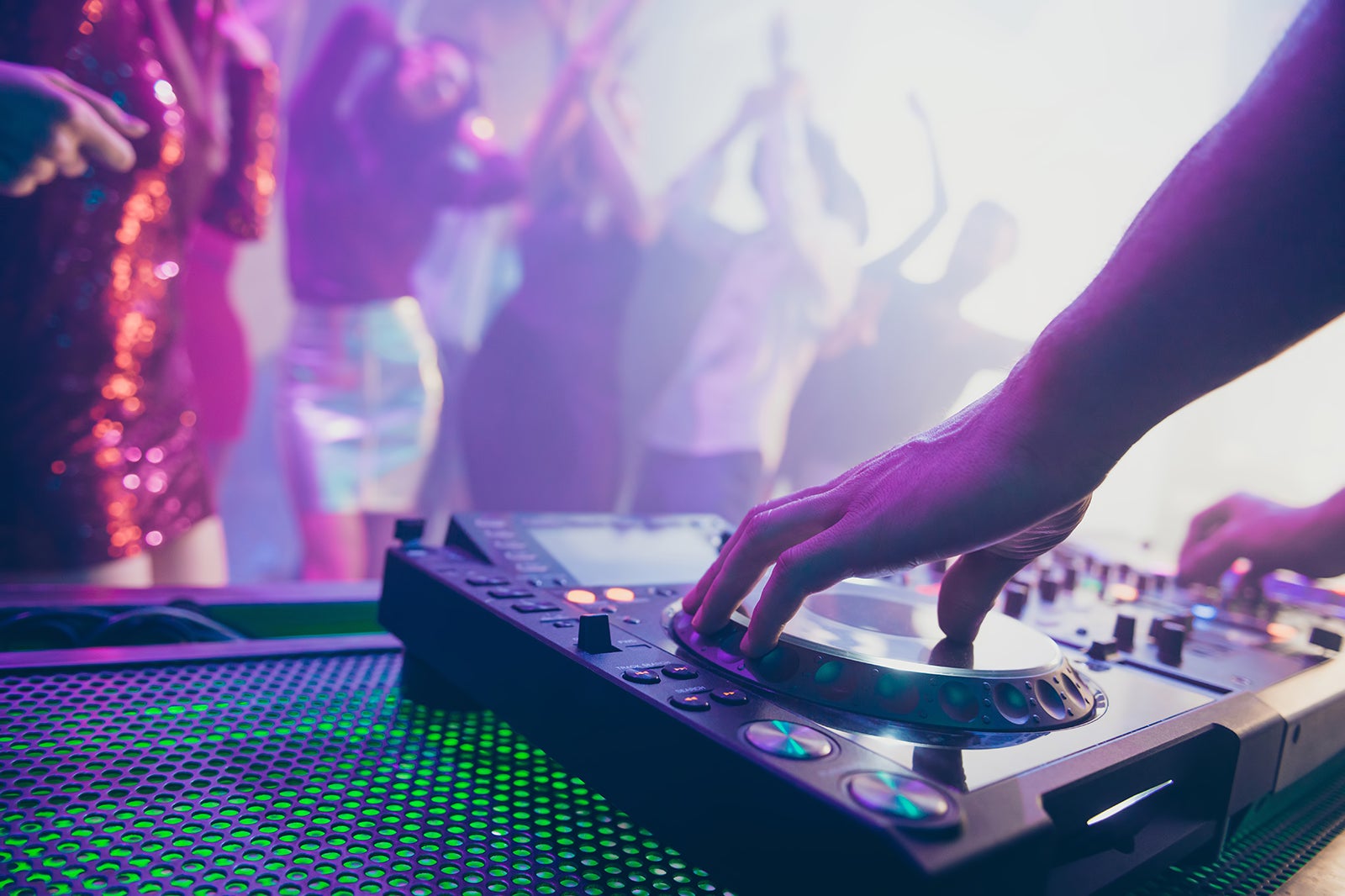 Mynt is an upscale dance club that offers signature drinks, in-house DJs, and a massive dance floor alongside a patio area. This is the club to go to if you're looking for a good night in Charleston, as it's filled with young professionals and prominent club-goers.
If you're looking to enjoy a bit of privacy at this club, you can always book a table just for you and your friends so that you can get specialized service and drinks brought directly to you. You'll find Mynt downtown right across the street from Marion Square.
Location: 135 Calhoun St, Charleston, SC 29401, USA
Open: Daily from 4 pm to 1 am
Phone: +1 843-718-1598
3
Deco Nightclub
Embrace opulence in a high-end nightclub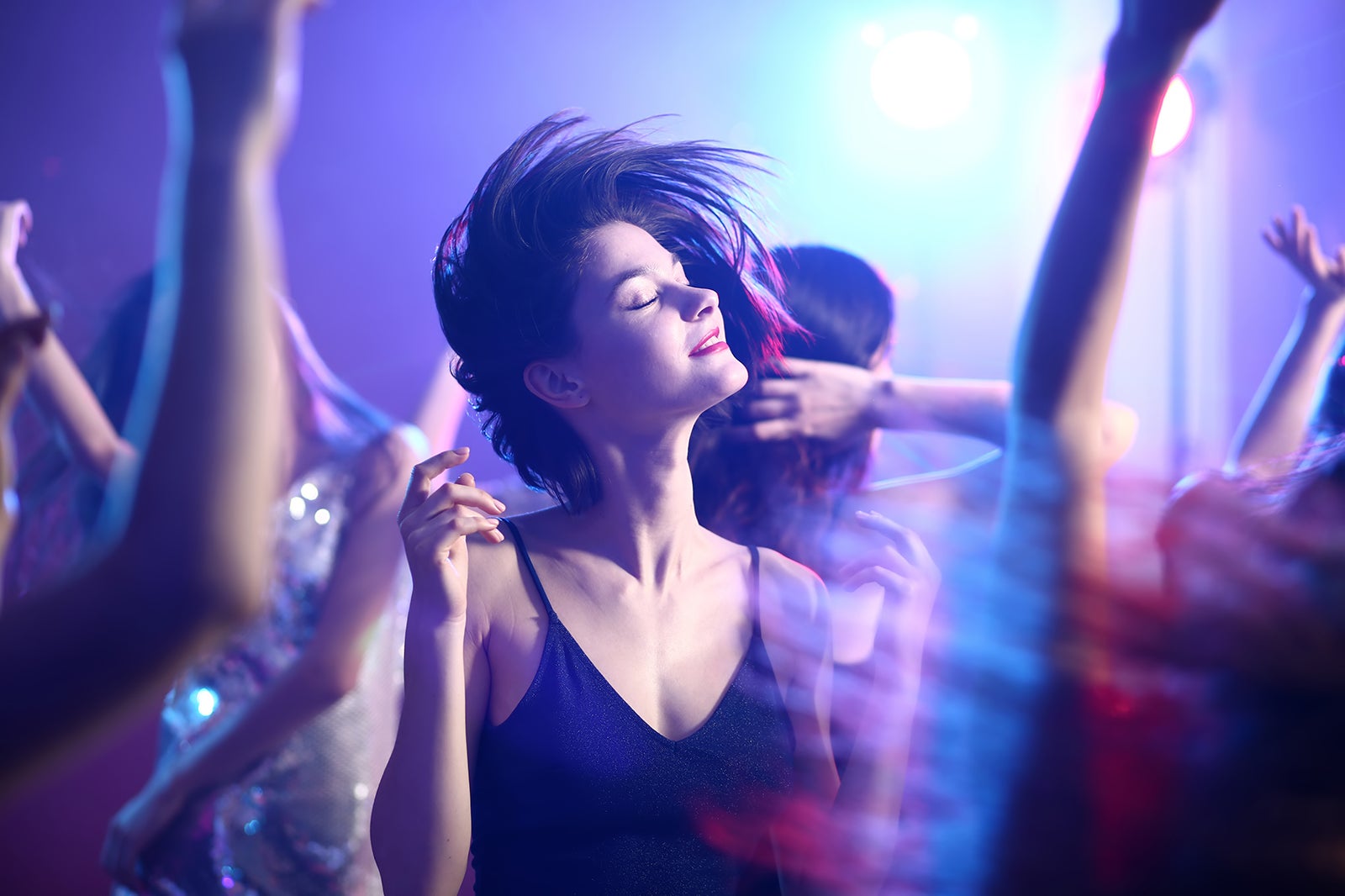 Deco Nightclub is an upscale, opulent nightclub that requires a dress code and offers an exhilarating night of dancing and top-notch drinks. The interior of this establishment is seemingly covered in gold, while the styling itself very much exudes a high-class art deco design.
This nightclub is home to the biggest dance floor in the historic downtown area, measuring 5,000 square feet, and you can enjoy a massive wraparound bar that makes it easy to get a drink when you need one. You'll find Deco Nightclub just a short walk east from Wragg Mall Park.
Location: 28 Ann St, Charleston, SC 29403, USA
Open: Thursday–Saturday from 10 pm to 2 am (closed Sunday–Wednesday)
Phone: +1 843-640-6996
4
Henry's Rooftop Deck
Enjoy live music and drinks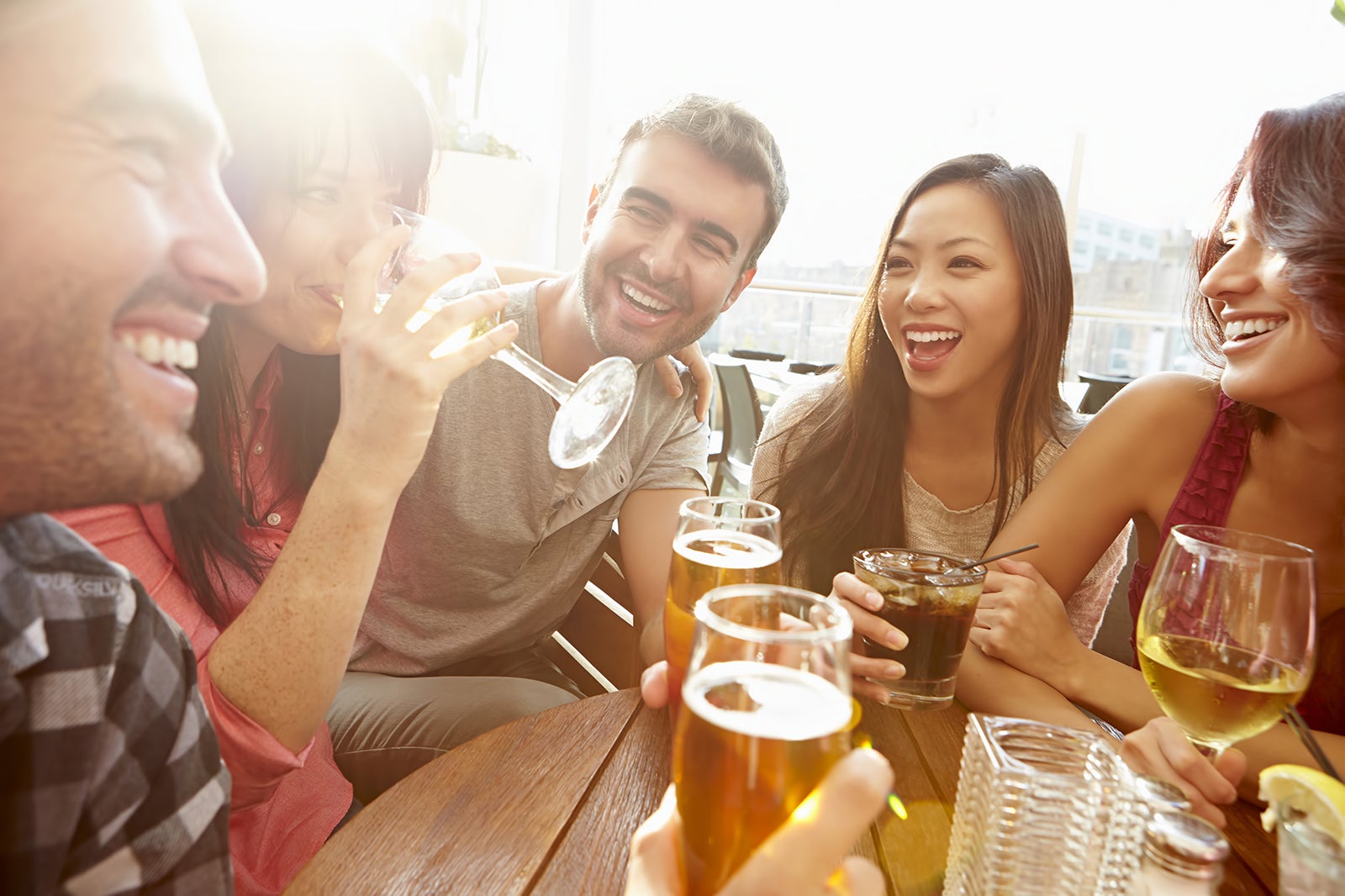 Henry's Rooftop Deck is a nightclub attached to the state's oldest continuous restaurant, where you'll find a speakeasy bar and live music. While you can dance wherever you like, there's an exclusive dance lounge if you're looking for VIP treatment.
Of course, the southern porch and rooftop deck let you embrace the night a bit more directly since you can get outside while still enjoying the lights and sounds of the club. You'll find Henry's Rooftop Deck downtown right across from Charleston City Market.
Location: 54 N Market St, Charleston, SC 29401, USA
Open: Daily from 11 am to 2 pm
Phone: +1 843-723-4363
5
Burns Alley
Visit a high-end dive bar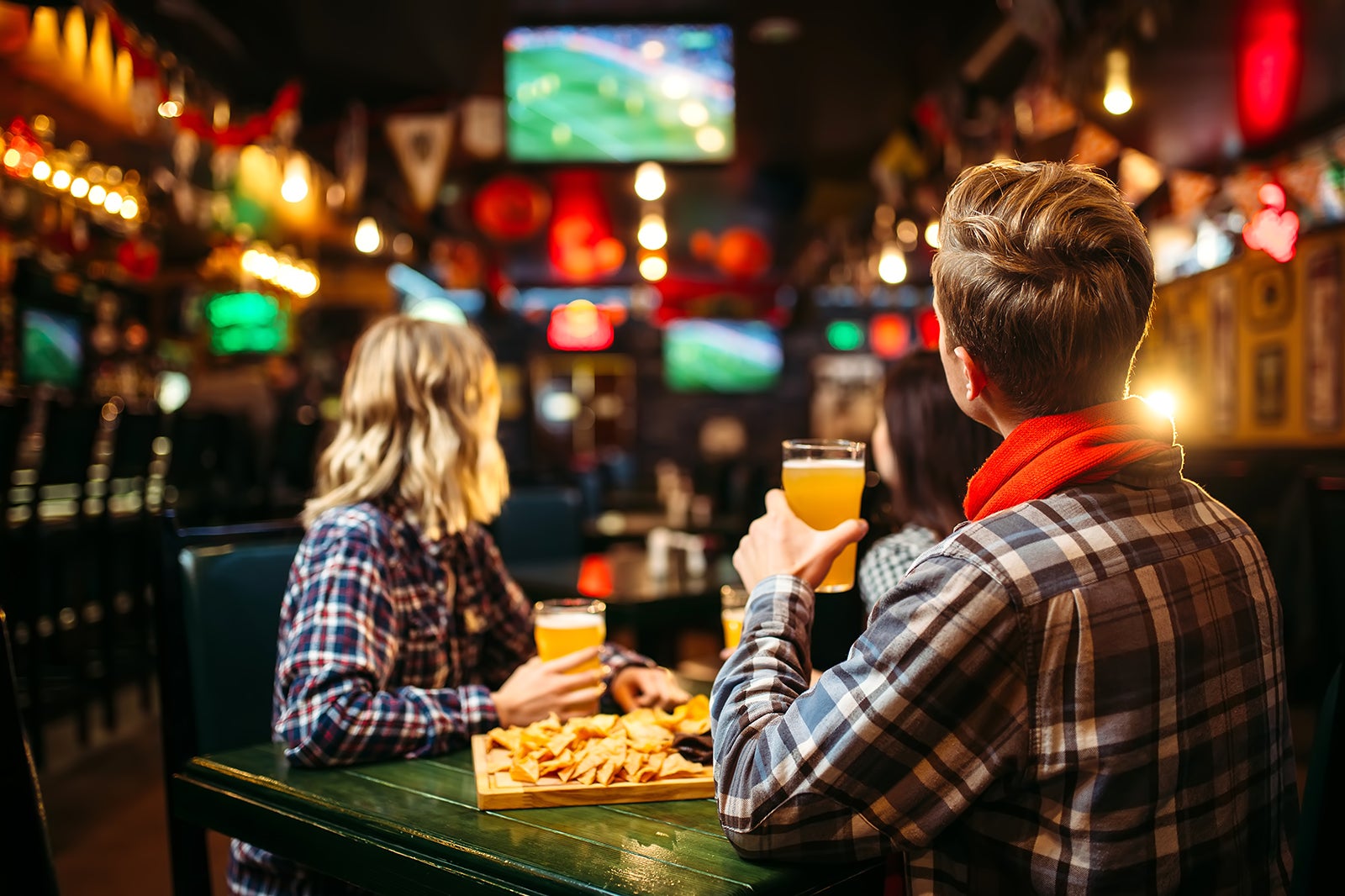 Burns Alley is a bar for people looking to drink with friends and watch the game on flat-screen TVs in a place offering a wide selection, great service, and affordability. The accessibility of Burns Alley is what makes it popular with so many travelers and locals, as you don't have to worry about a cover charge to enter. Within the bar itself, you'll find live music and televisions broadcasting various sports games.
The performers tend to stick with rock and other music you'd expect from your average bar, but they dabble in some more experimental sounds at times. You'll find Burns Alley just a short walk east from the College of Charleston.
Location: 354B King St, Charleston, SC 29401, USA
Open: Daily from noon to 11 pm
Phone: +1 843-723-6735
6
Forte Jazz Lounge
Enjoy a jazzy evening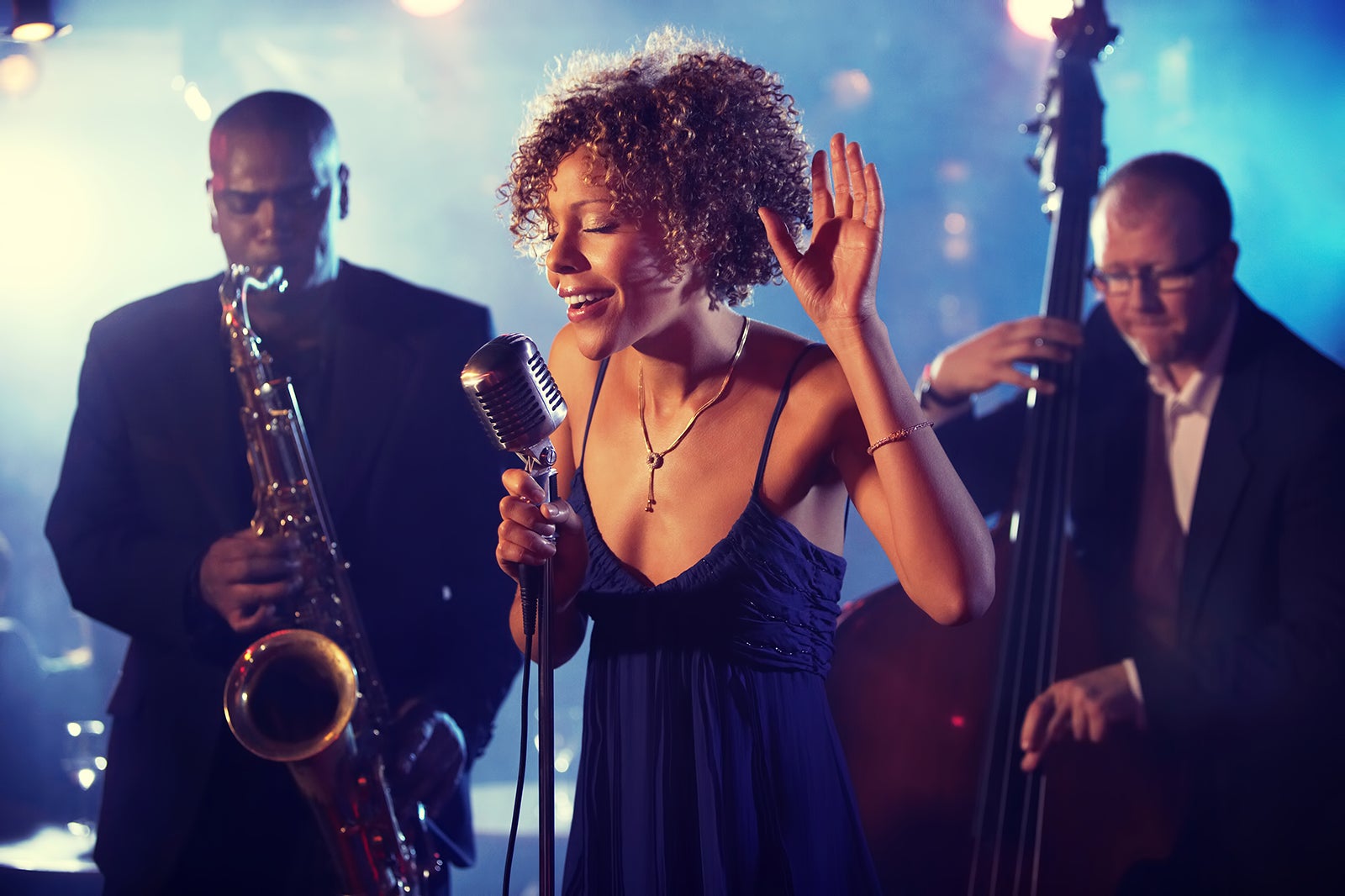 Forte Jazz Lounge is the only club in Charleston that is strictly focused on jazz, letting you enjoy this incredible music with live performances in a comfortable sit-down lounge. They have live performances by local or touring jazz musicians every night.
The drink offerings here are quite expansive, but their craft beer and wine selections are particularly impressive. Since they don't serve food, all patrons are welcome to bring their to-go orders in to enjoy a meal with the show. You can find Forte Jazz Lounge in Radcliffeborough, just a short walk west of Wragg Mall Park.
Location: 477 King St, Charleston, SC 29403, USA
Open: Wednesday from 6 pm to 10 pm, Thursday–Saturday from 6 pm to 11 pm (closed Sunday–Tuesday)
Phone: +1 843-637-4931
7
Charleston pub crawl
Go on a pub crawl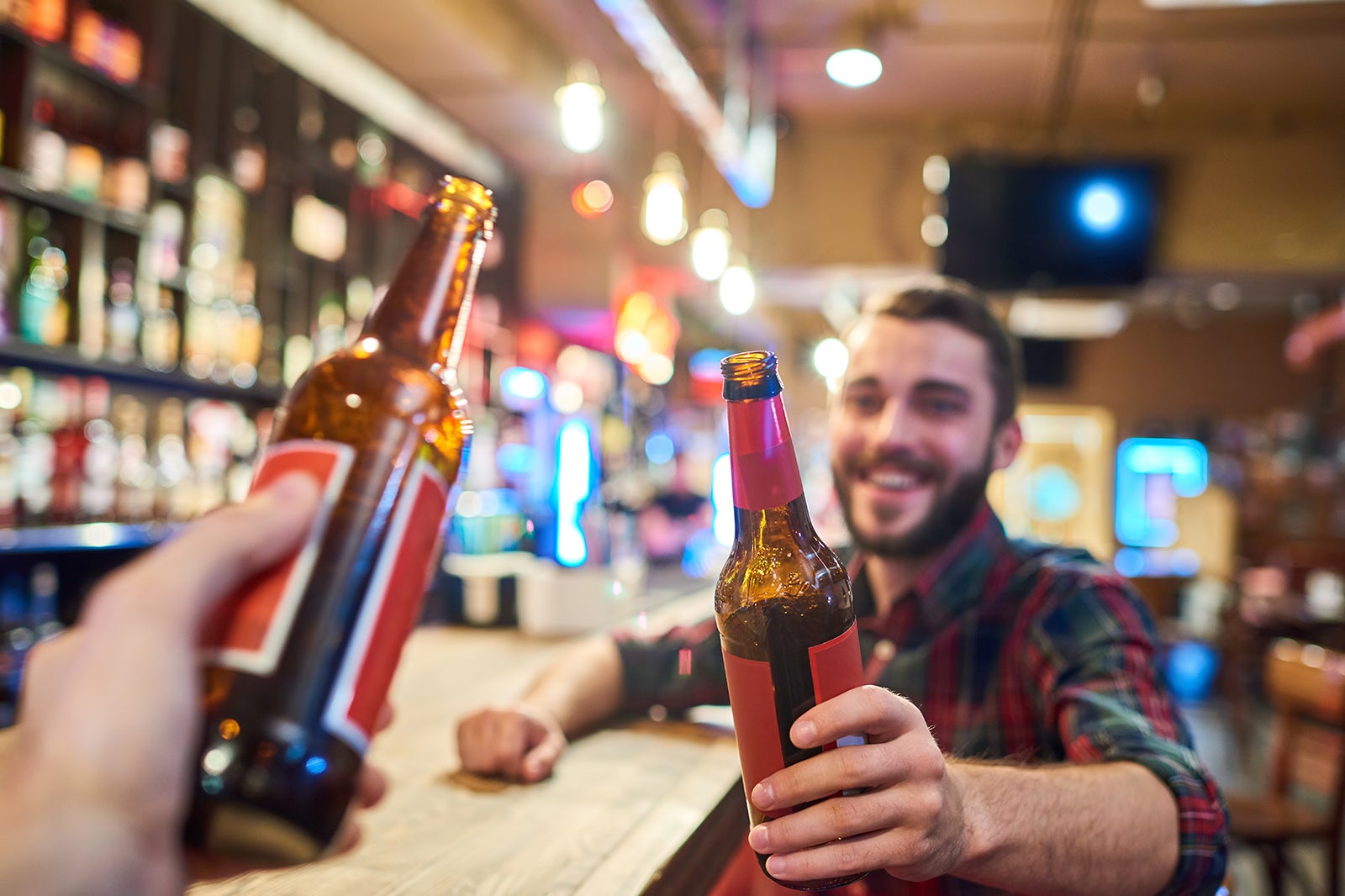 Charleston pub crawls are among the best ways to explore the bars and pubs around town, and they offer different themes highlighting, for example, hidden gems and even haunted bars. Some tours offer an entire bus that will transport you from bar to bar letting you explore each one's unique offerings.
Others are simply guidelines that you'd follow as you walk from place to place. Given Charleston's spooky history, you'll even find a few pub crawl tours that have a haunted theme, especially around Halloween. You can find these tours all over the historic downtown area where most of the best bars and pubs in town are concentrated.
8
Creekside Comedy Night
See a comedy show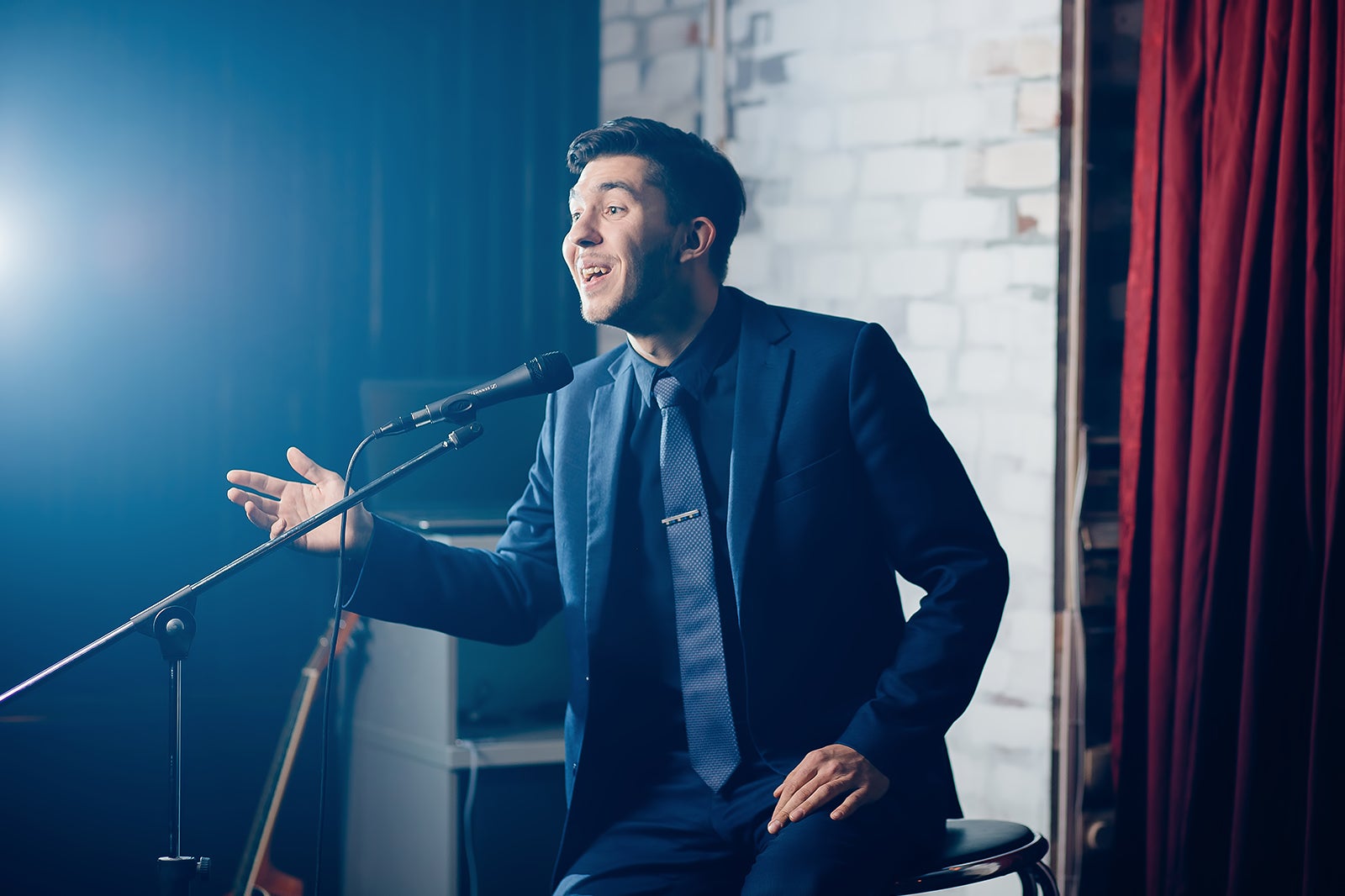 Creekside Comedy Night is a special performance that takes place within Southern Roots Park Circle, where national and local comics perform stand-up routines. If you do plan on attending a performance, make sure you buy your tickets well in advance.
This comedy show tends to be one of the most popular in town, so they sell out quickly. It's important to remember that this is expressly not a family-friendly event in most cases, unless specifically stated otherwise. The recommended age is 17 and up. You'll find this event in West Ashley by Long Branch.
Location: 2600 Savannah Hwy, Charleston, SC 29414, USA
Open: Friday–Saturday from 9 pm to 11 pm (closed Sunday–Thursday)
Phone: +1 843-556-2595
9
Charleston Pour House
Enjoy a live concert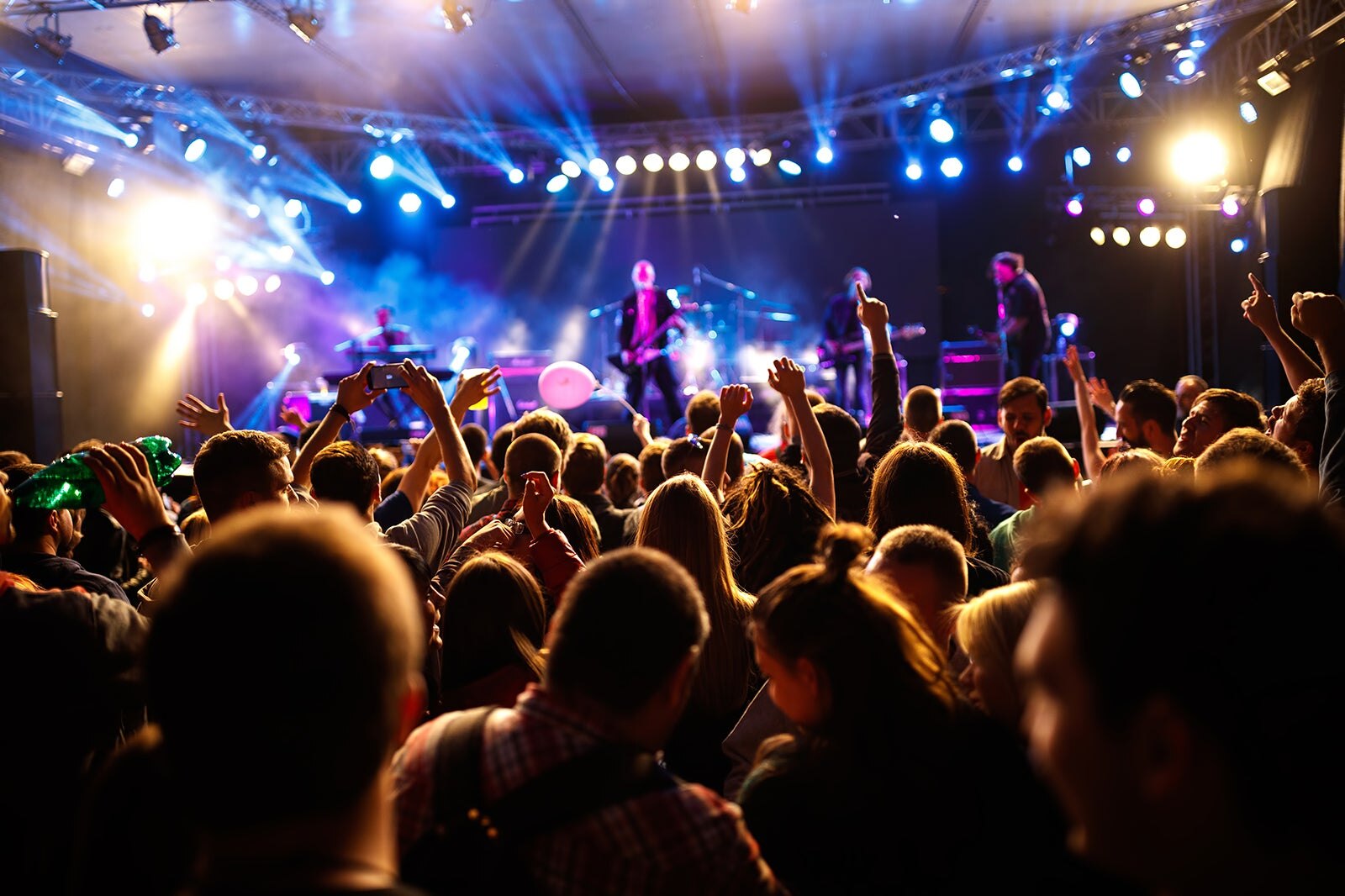 Charleston Pour House is a premier music venue that showcases musicians from a variety of genres and serves up drinks in a relaxed atmosphere. While local musicians sharing their original works are a popular draw, this venue also hosts cover bands regularly that let you enjoy live performances of classics from big names like The Grateful Dead and Phish.
Whether you're seeing a small local band or a touring artist, Charleston Pour House is dedicated to making all their patrons feel at home with a fun, one-of-a-kind experience. Because of this, their service and drink selection is quite impressive. You can see it for yourself on the eastern side of Riverland Terrace across the Ashley River from downtown.
Location: 1977 Maybank Hwy, Charleston, SC 29412, USA
Open: Monday–Friday from 4 pm to midnight, Saturday from noon to midnight, Sunday from 11 am to midnight
Phone: +1 843-571-4343
10
The Rooftop Bar at The Vendue
Relax with cocktails under the stars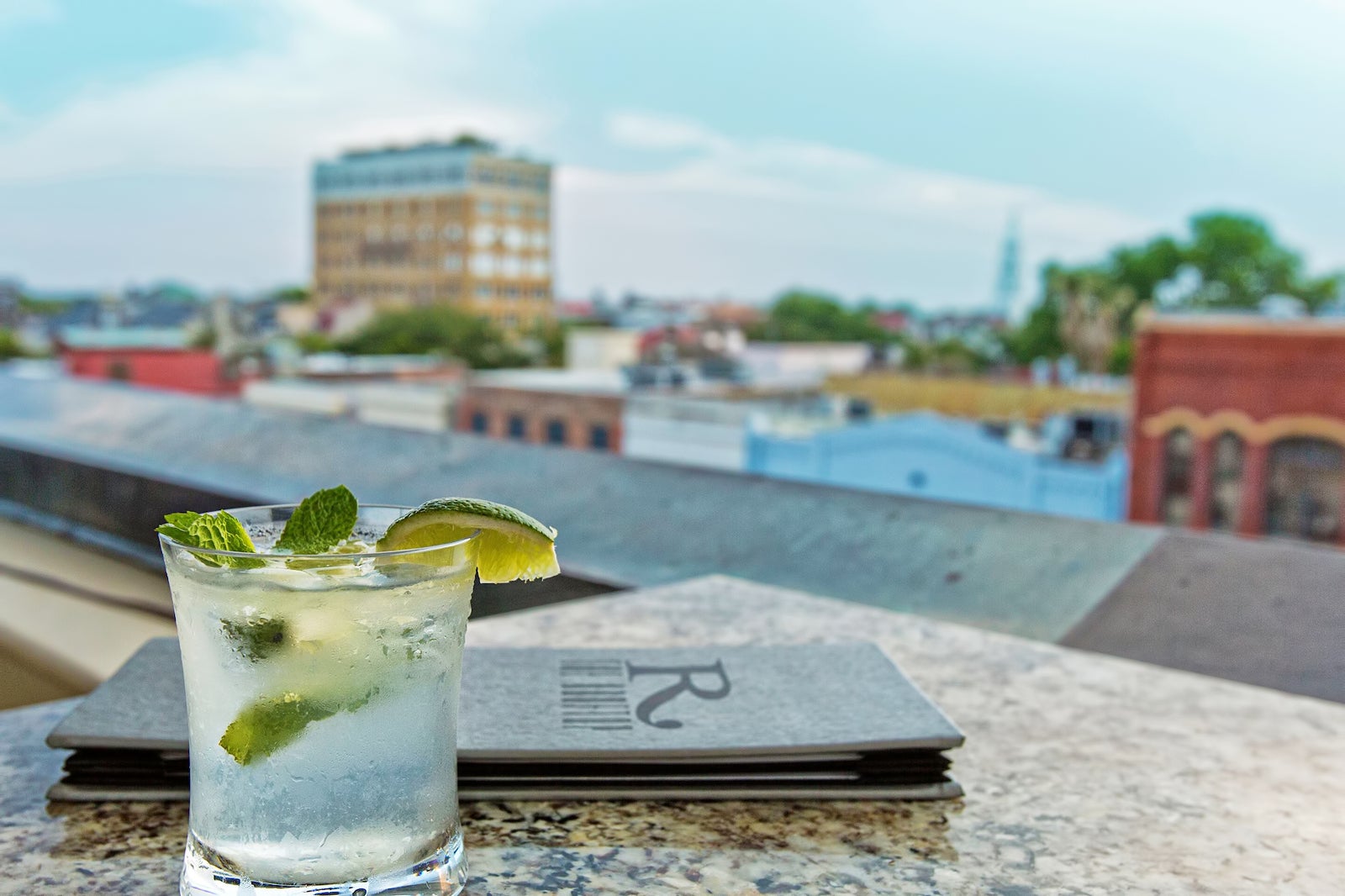 The Rooftop Bar at The Vendue offers signature cocktails along with beer and wine, all while presenting panoramic views of the scenic Charleston Harbor and Waterfront Park. The cocktails available here are especially impressive, with award-winning mixologists creating unique combinations you won't find elsewhere.
In addition to the cocktails, the beer offerings are quite extensive, especially if you're looking for craft brews. A wide variety of local South Carolina brews are available, but you'll still find domestic and imported favorites as well. You'll find this rooftop bar on the east side of town, just a short walk from Waterfront Park.
Location: 19 Vendue Range, Charleston, SC 29401, USA
Phone: +1 843-414-2337
Back to top