10 Travel Mistakes to Avoid in San Antonio
How to Make the Most of Your San Antonio Visit
San Antonio is one of the top travel destinations in Texas, with its historical sights, parasol-lined River Walk, exciting theme parks and vibrant mix of cultures to explore. Before you go, you'll want to research the ways to make the most of your visit to the city and avoid wasting any of your valuable vacation time or money.
Planning ahead will help to prevent travel mishaps and make it easier to sort out such logistics as where to stay and how to get around. Help make your trip as seamless and worry-free as possible by being aware of these common travel mistakes to avoid in San Antonio.
1
Taking a taxi cab from the airport
Save your dollars and enjoy a more leisurely ride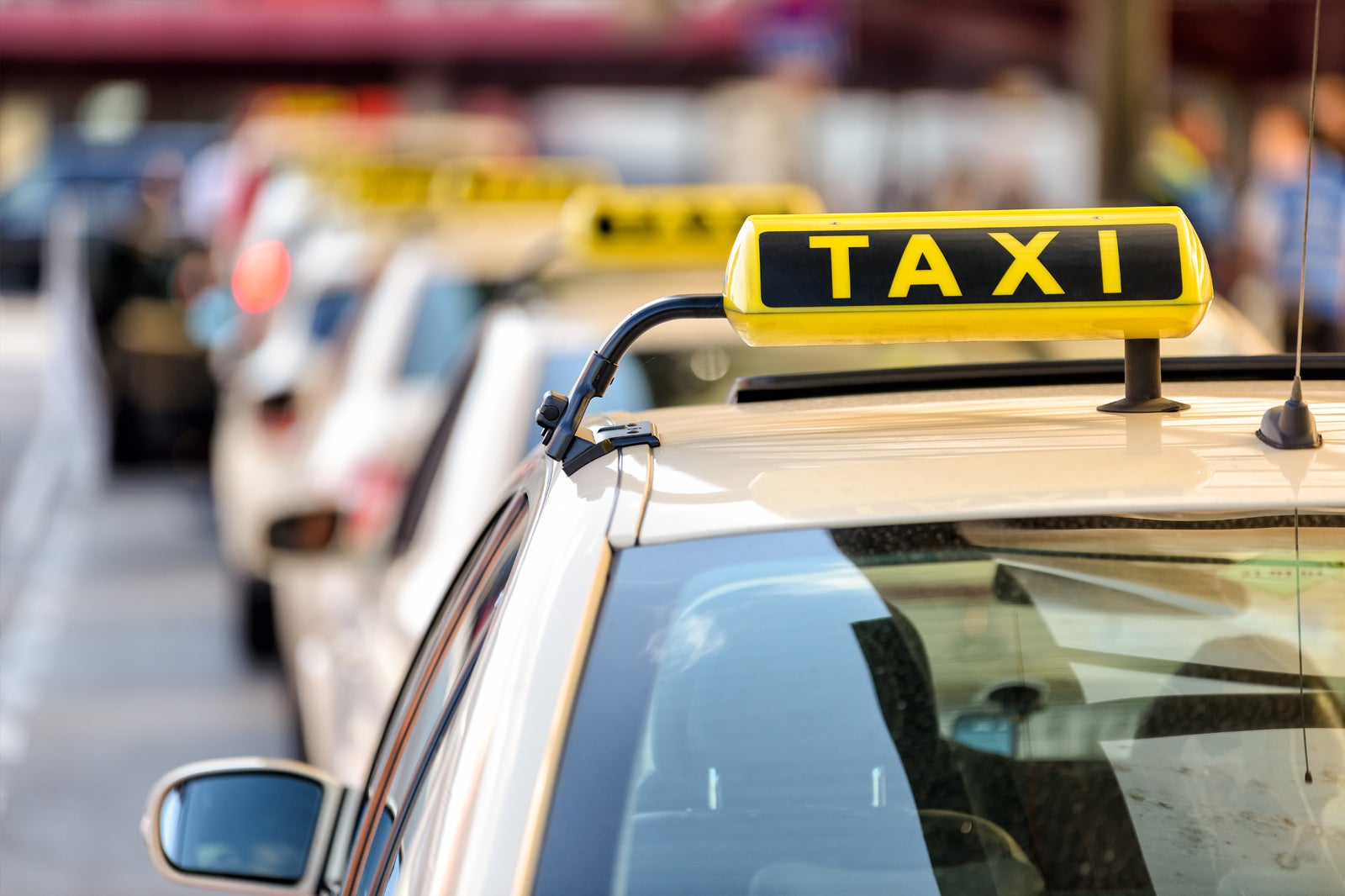 Catching a taxi cab from San Antonio International Airport offers a quick way into the city, but you'll save money by using a shuttle or city bus instead. Several hotels in San Antonio offer a free airport shuttle service, so be sure to check on possible transportation options when booking your place to stay.
Bus route number 5 runs between the airport and downtown daily from 5.30 am to 9.45 pm, with oneway tickets costing only a little more than a dollar. The bus trip to downtown takes about 30 minutes. If you're arriving early and hope to spend the day exploring the city, you could buy a day pass giving you unlimited bus trips for just a few bucks.
2
Only visiting the historical sights
There's much to see beyond the Spanish missions and museums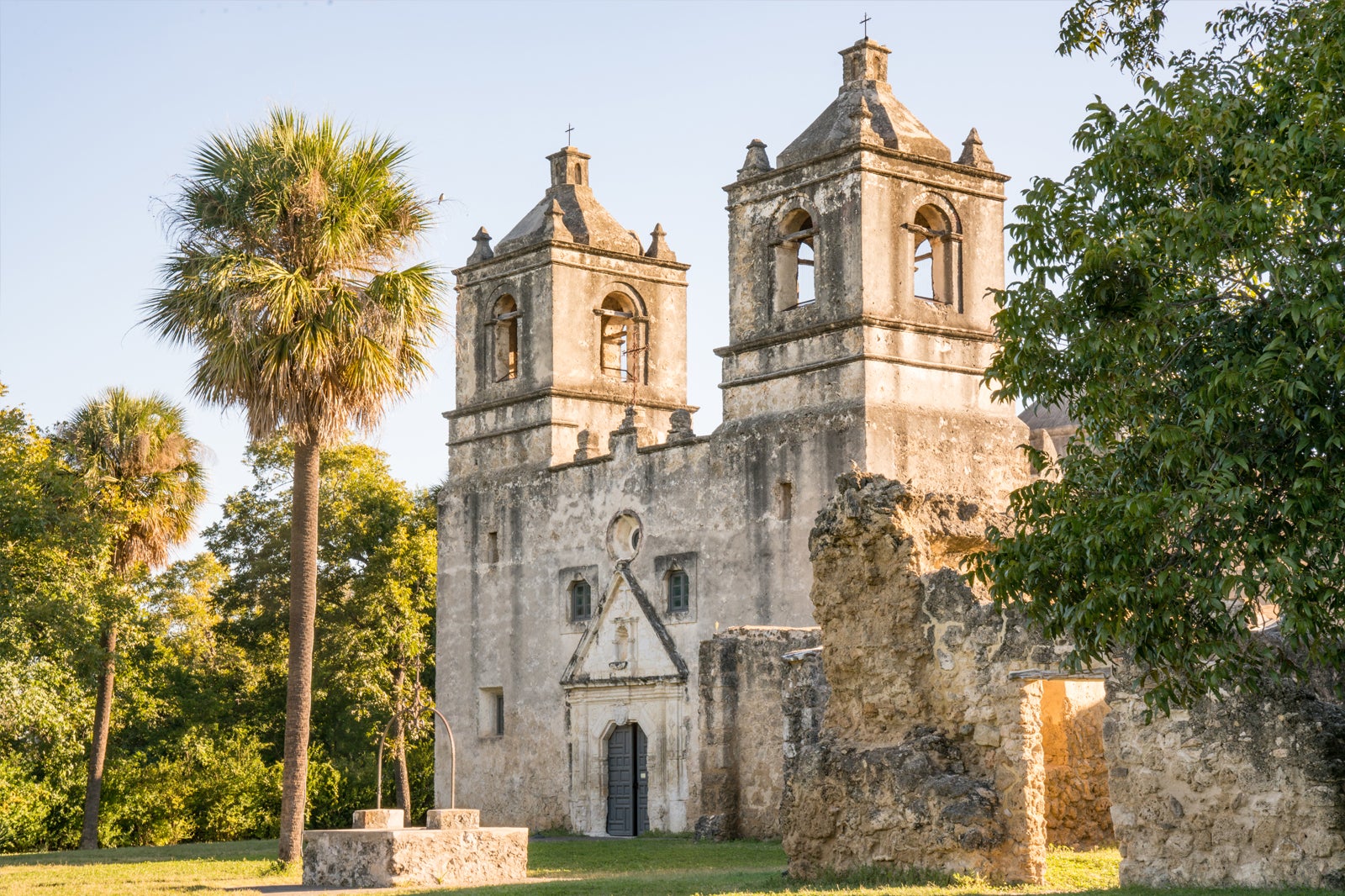 San Antonio is a fascinating city for history buffs, but there's plenty to enjoy in the great outdoors in addition to those historic churches and The Alamo. Brackenridge Park offers the perfect escape from the tourist crowds with its walking paths and green spaces. You'll also find the Japanese Tea Garden and San Antonio Botanical Garden within the park's 340 acres.
The city is surrounded by some of the most scenic landscapes of Texas, including the vast Hill Country with its wildflowers and wineries, lakes and rivers. Explore the 40 miles of biking and hiking trails of Government Canyon State Natural area or go for a subterranean adventure at Natural Bridge Caverns, with guided tours available through the limestone caves.
3
Driving a automobile downtown
These streets are made for walking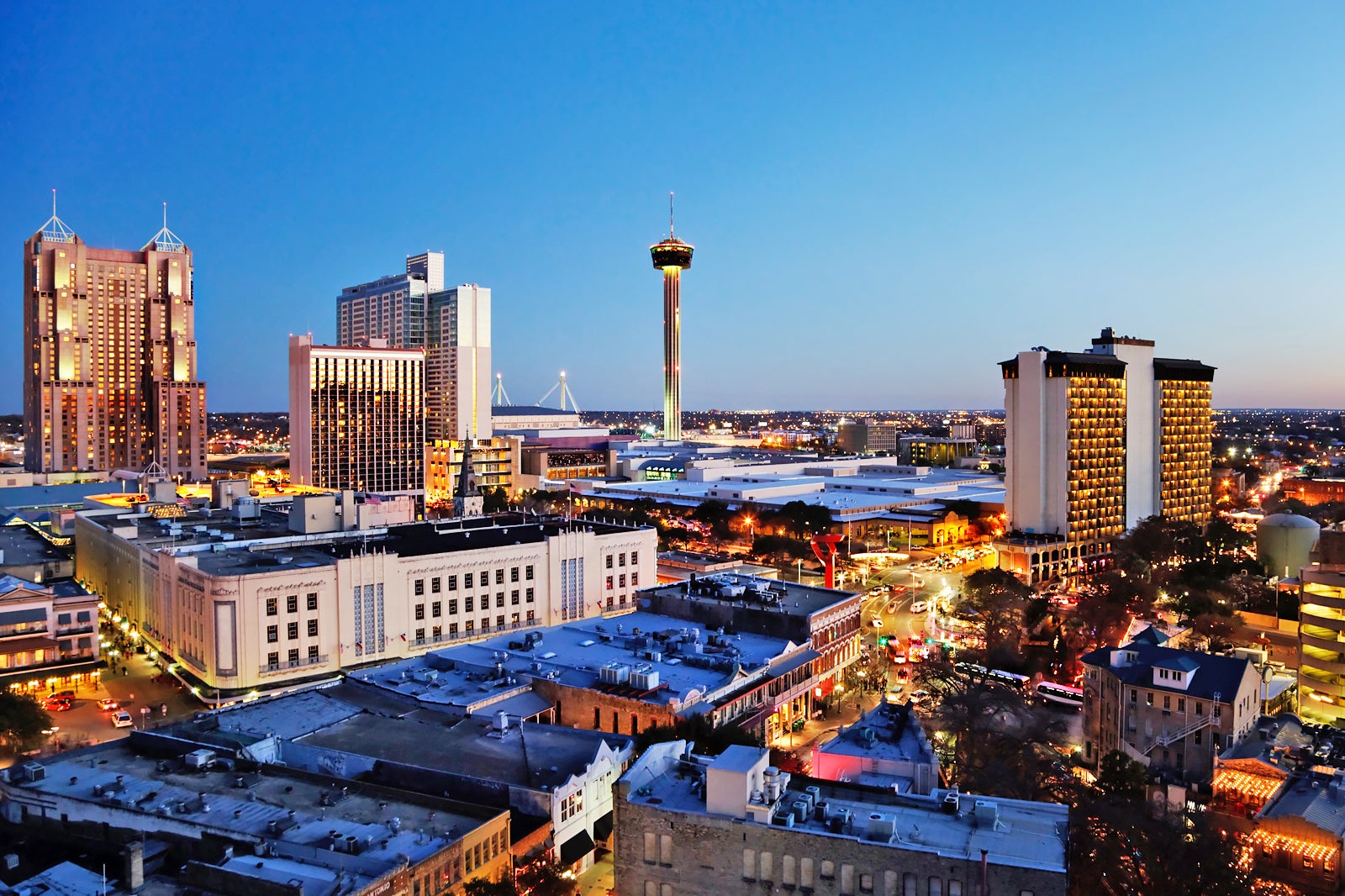 If you're wanting to explore downtown San Antonio, it's best to avoid using a automobile. The streets are narrow and difficult to navigate with a vehicle, and it's easier to walk around. You could also go for a pedal-powered tour by renting a bicycle or making use of the city's bike share service.
A scenic way to get around is to catch a river shuttle barge operated by Go Rio. Shuttle boats run about every 60 minutes, starting at 10 am. The boats ply the river through downtown north to the Museum Reach section of the River Walk. Single trip and day pass tickets are available.
4
Playing it safe with dining choices
Discover great eats beyond Tex-Mex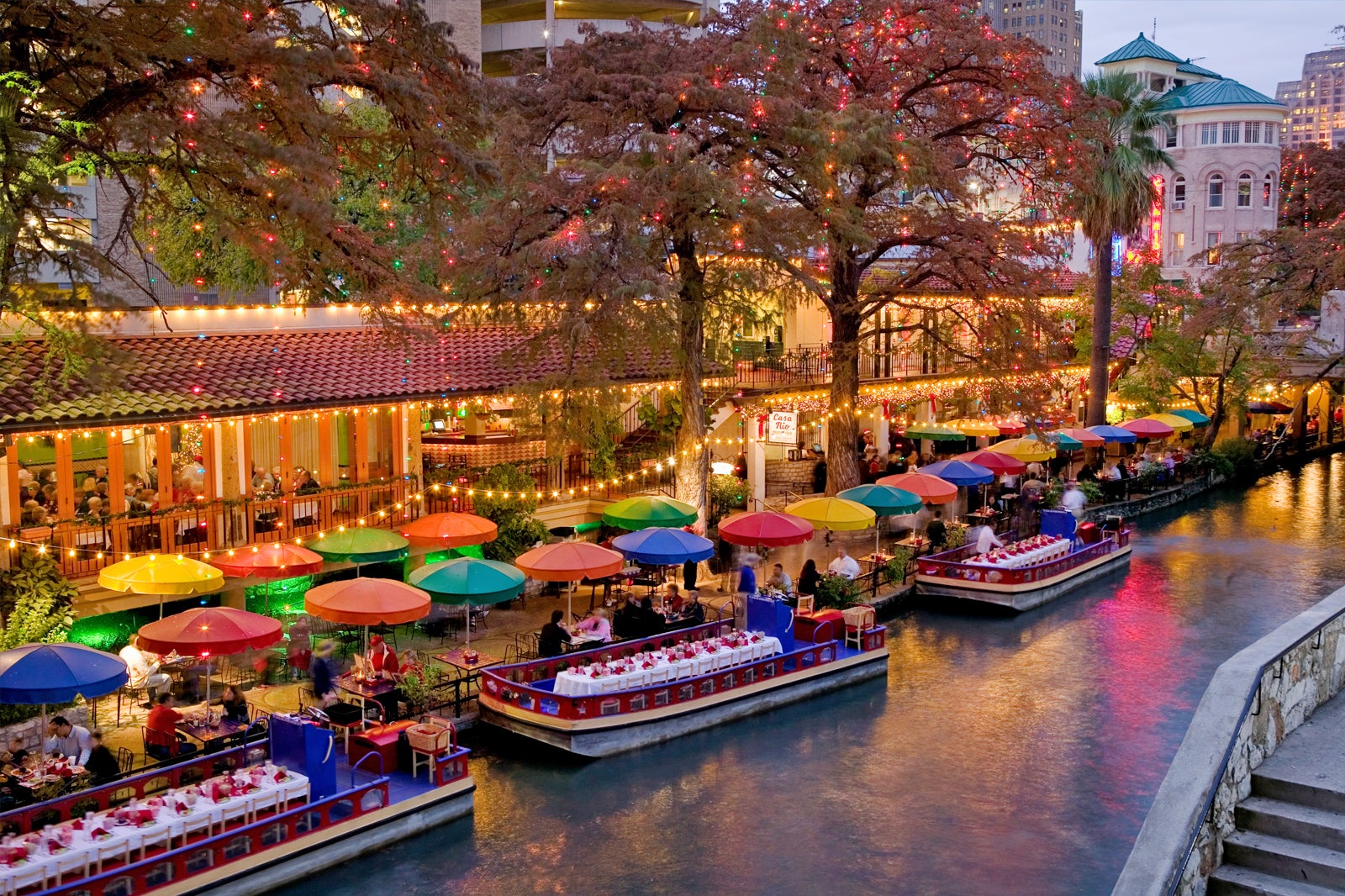 San Antonio has diverse dining choices for hungry visitors well beyond the city's Tex-Mex favorites and tourist-oriented River Walk restaurants. With its mix of cultural influences including Mexican, Spanish, German, French and Native American, San Antonio's vibrant food scene has even been formally recognized, earning the city the title of a UNESCO Creative City of Gastronomy.
A fun foodie hotspot is the Pearl Brewery District, a former brewery turned farmers' market and food center. Intriguing places to eat there include Botika, which serves Peruvian-Asian dishes, and Cured, an award-winning restaurant famous for its artisanal cured meats. San Antonio also hosts feast-filled events for food lovers including the Culinaria Wine and Food Festival, the Annual Mole Throwdown, which celebrates Chicano and Latino cuisine and culture, and the popular Fiesta San Antonio, a carnival of food, parades and parties.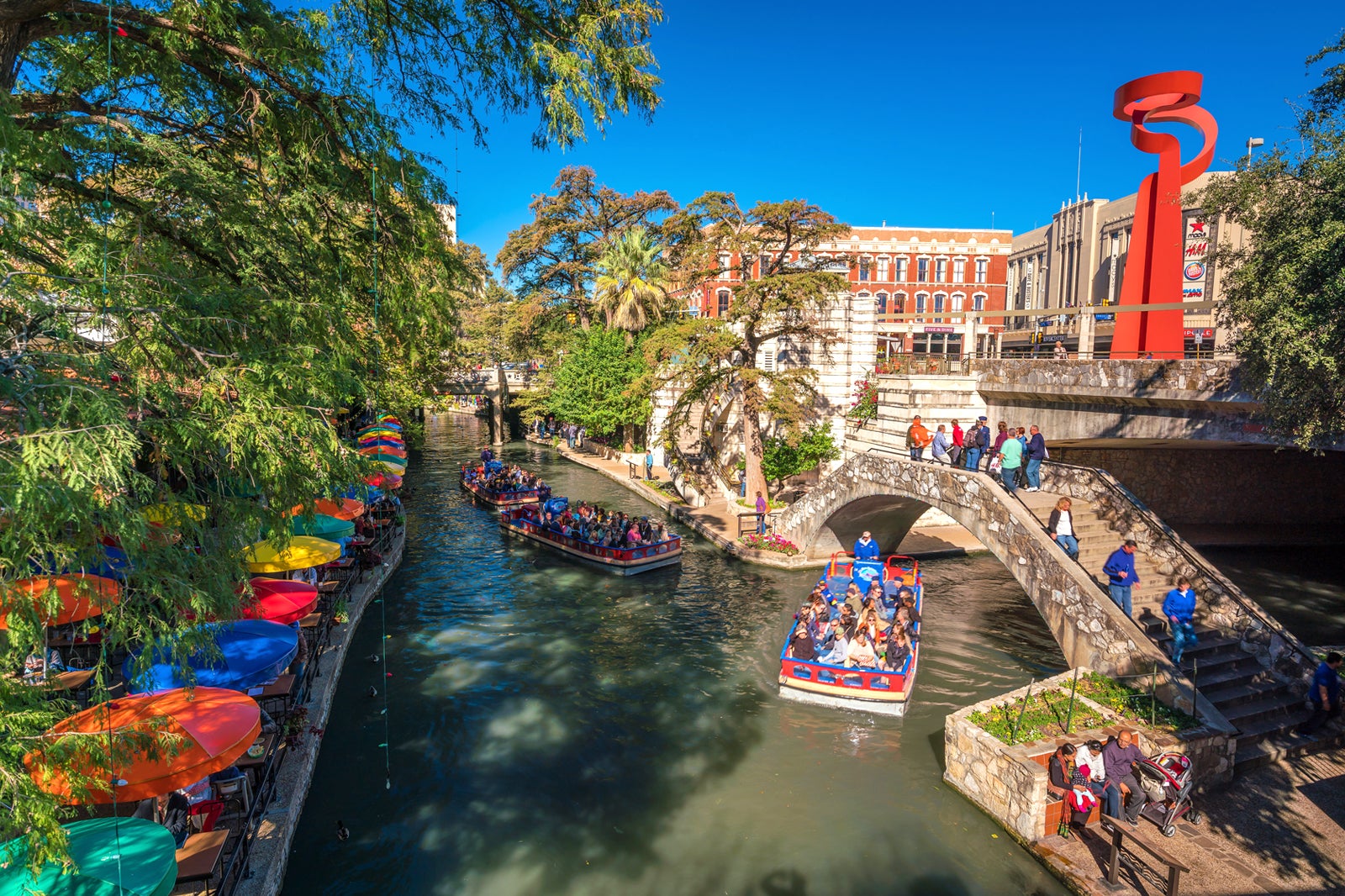 The River Walk, or Paseo del Río, is a scenic walkway that winds through the city for 15 miles along the San Antonio River. Found below street level, and accessible by steps, ramps and elevators, it's an easy pathway to navigate for most people.
The River Walk's shops, art galleries, restaurants and museums draw many visitors, so keep a close watch on your belongings when you're in crowded places. With no railings along much of the walkway, you'll need to keep an eye out as you wander to avoid a splash into the river. As well, there are no laws against walking around with alcohol here, so take special care if you've decided to explore with a boozy drink in hand (or just stay seated in a bar).
Read more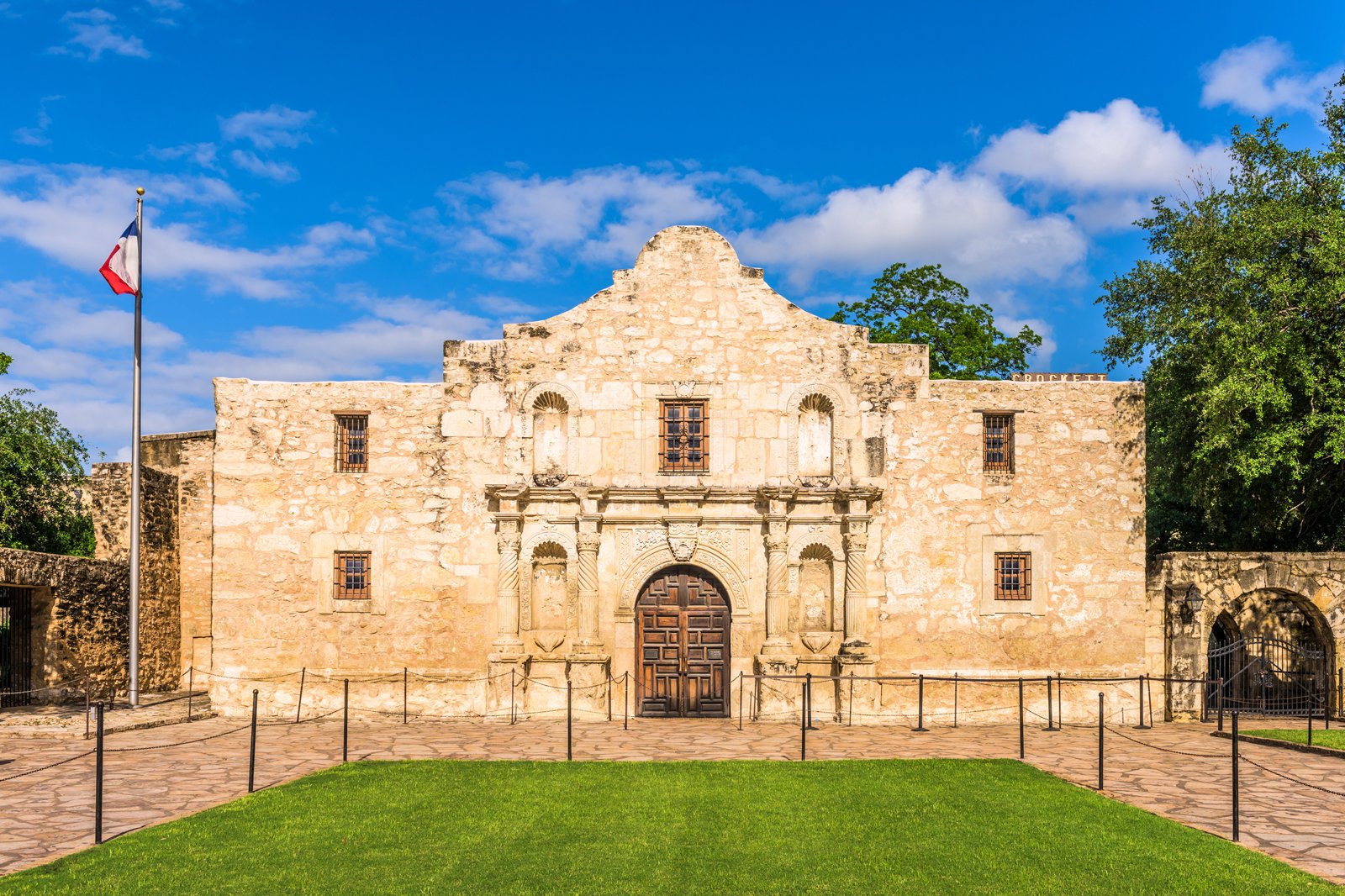 The Alamo is San Antonio's most famous landmark with an outsized place in Texas history as the site of an important battle in the fight for independence from Mexico. Some visitors might therefore expect to find a site as large as The Alamo's legacy, but this is not the case.
The Alamo's small size, combined with its lure as a historic site, makes it a busy place, so try to visit in the early morning or late in the day to avoid the crowds. It's also worth a visit after dark, even though it's closed to visitors at 5.30 pm. Pass by the Alamo at night to see its exterior lit up with a warm glow that's hauntingly beautiful.
Read more
7
Not being prepared for the heat
Summer travel to San Antonio can be sweaty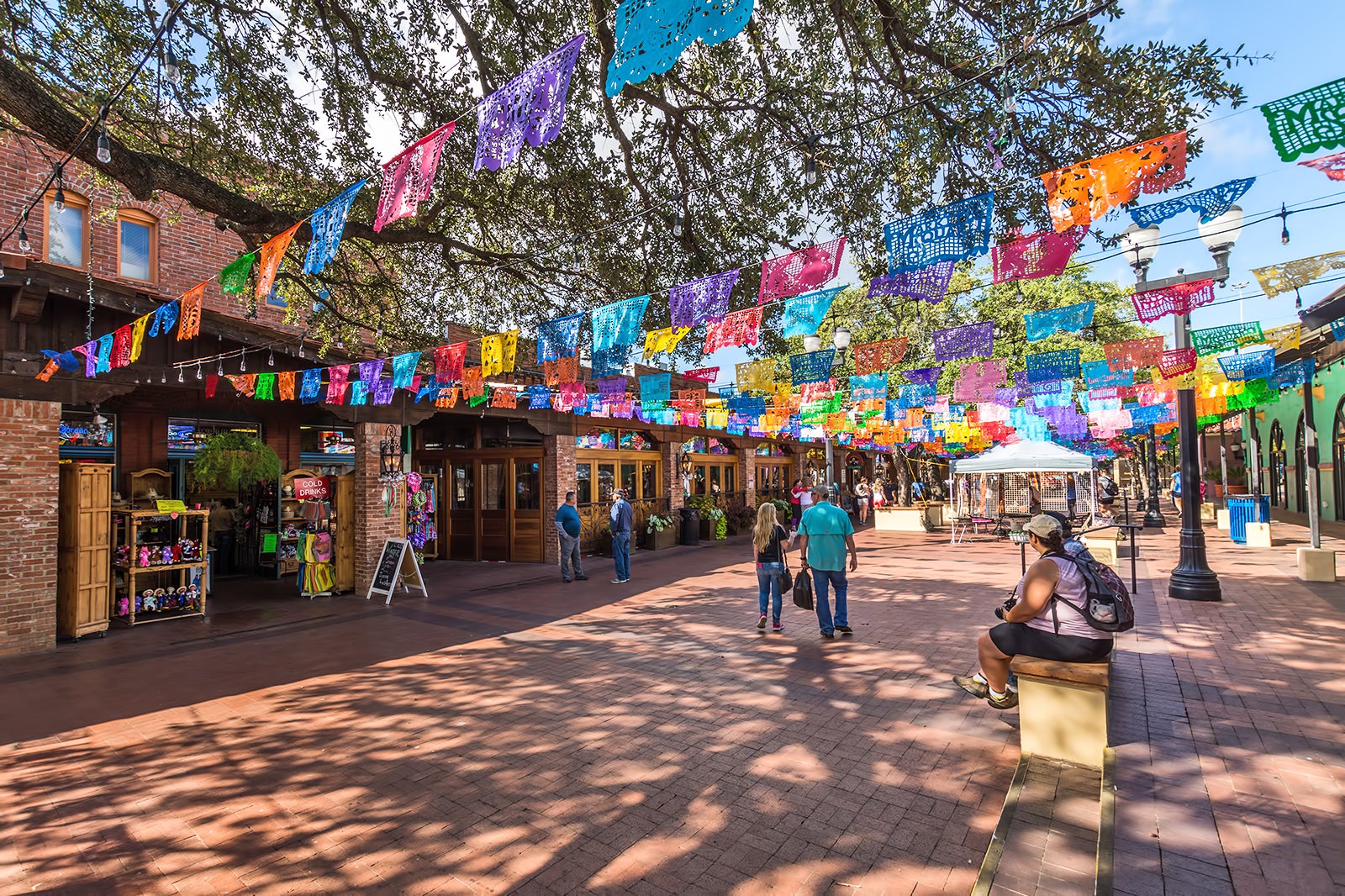 San Antonio, for the most part, is a pleasant place to explore, with a mild climate that attracts visitors year-round. But be aware that, during the summer months, the weather can get extremely hot and humid. Add crowds of summer travelers to the mix and your visits to San Antonio's sights and outdoor attractions could get very sticky and sweaty indeed.
If you visit San Antonio in the summer, make sure to bring along a water bottle when you travel around and avoid outdoor activities during the hottest times of the day. Or better yet, plan your visit during the cooler months of November through April.
8
Staying only at downtown hotels
Check out other neighbourhoods for more affordable accommodations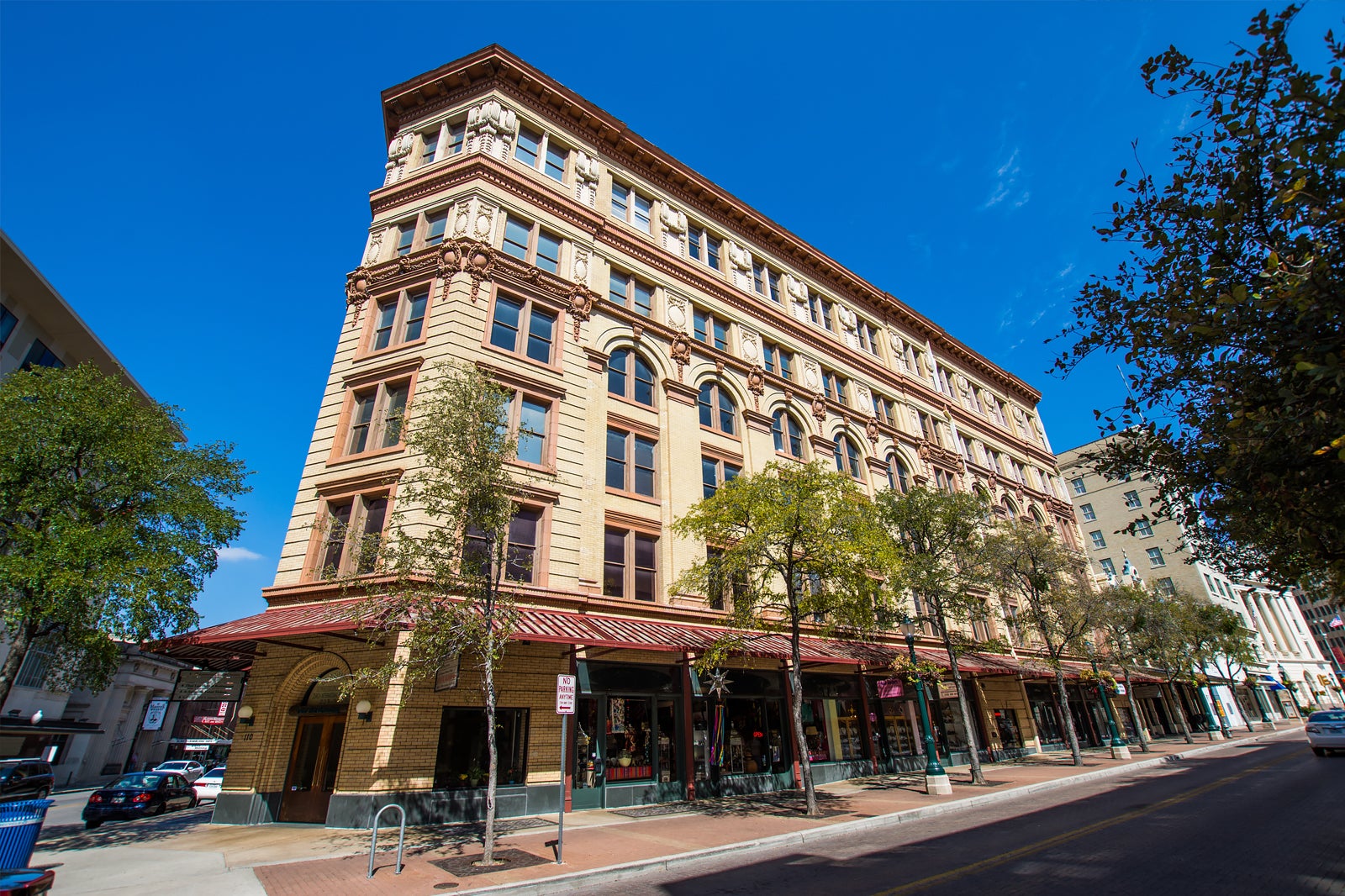 Downtown San Antonio is a convenient location to stay, but hotel prices are at a premium here. Budget-minded travelers will find better value accommodations if they're willing to look beyond the city centre.
King William district, about a 30-minute walk from downtown, is a more affordable area that's also home to many regal-looking 19th-century homes, so it's worth wandering around the area if you're staying here. The Pearl district is also worth a look, especially with the neighbourhood's ongoing transformation from an industrial area into a creative and culinary hub. Families planning to visit Six Flags Fiesta Texas theme park could save money and travel time by checking into a hotel in Northwest San Antonio.
9
Being too shy to ask for help
Don't miss the chance to connect with friendly locals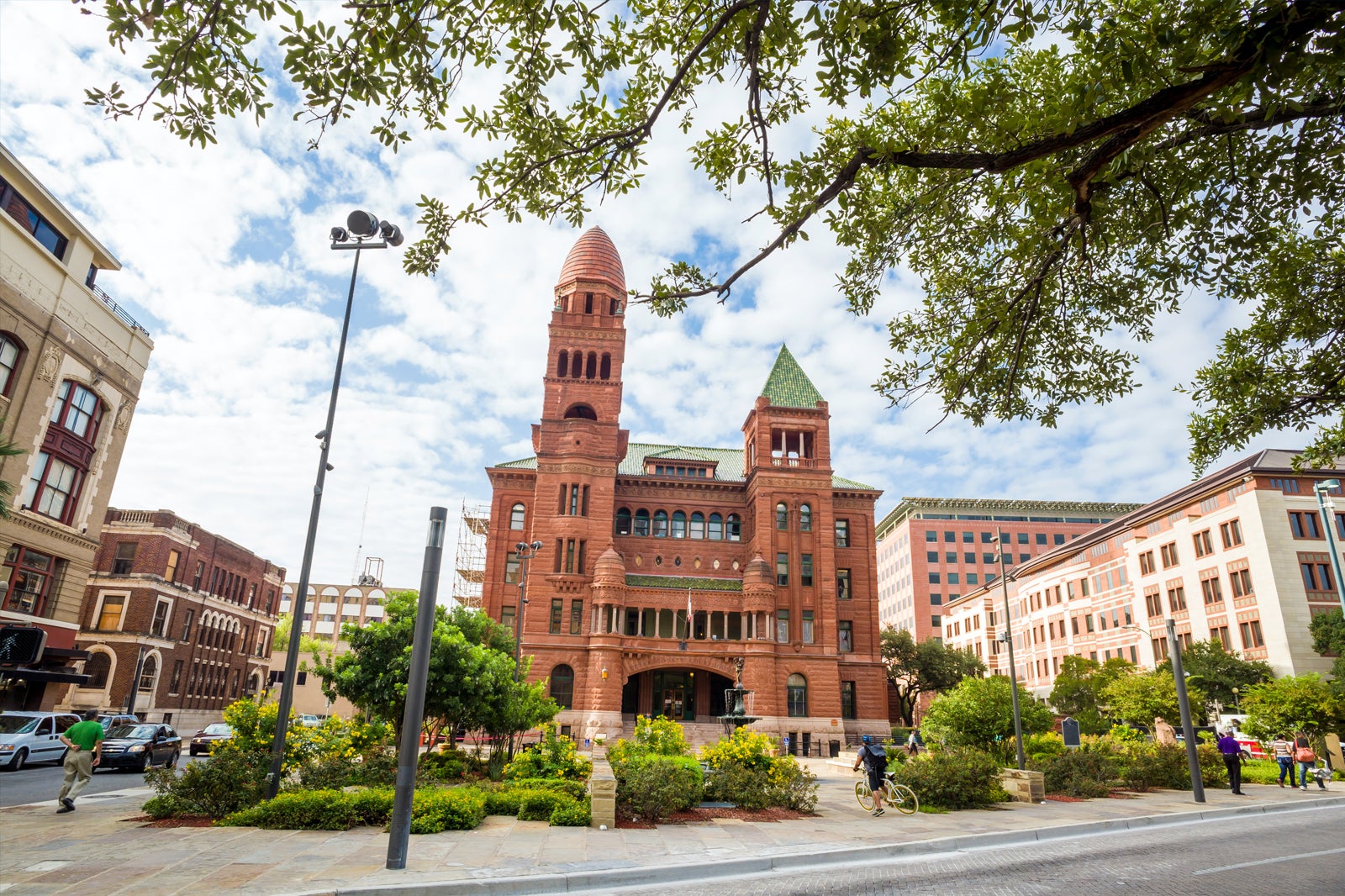 San Antonio is a diverse city that's known for its festive and friendly spirit. With its dash of Texas charm and openness to different cultures, it's a place where most anyone from anywhere is made to feel welcome. So, if you're new to the city, don't hesitate to approach locals for assistance or even if you just want to strike up a conversation.
The city even has its own team of roving diplomats called the Centro Ambassadors who patrol the downtown streets on the lookout for anyone needing help. They're easy to spot in their bright yellow shirts, and they're ready to help with anything from pointing the way to the nearest restroom to advice on what to see and do.
10
Missing out on a taste of a puffy taco
San Antonio's beloved signature dish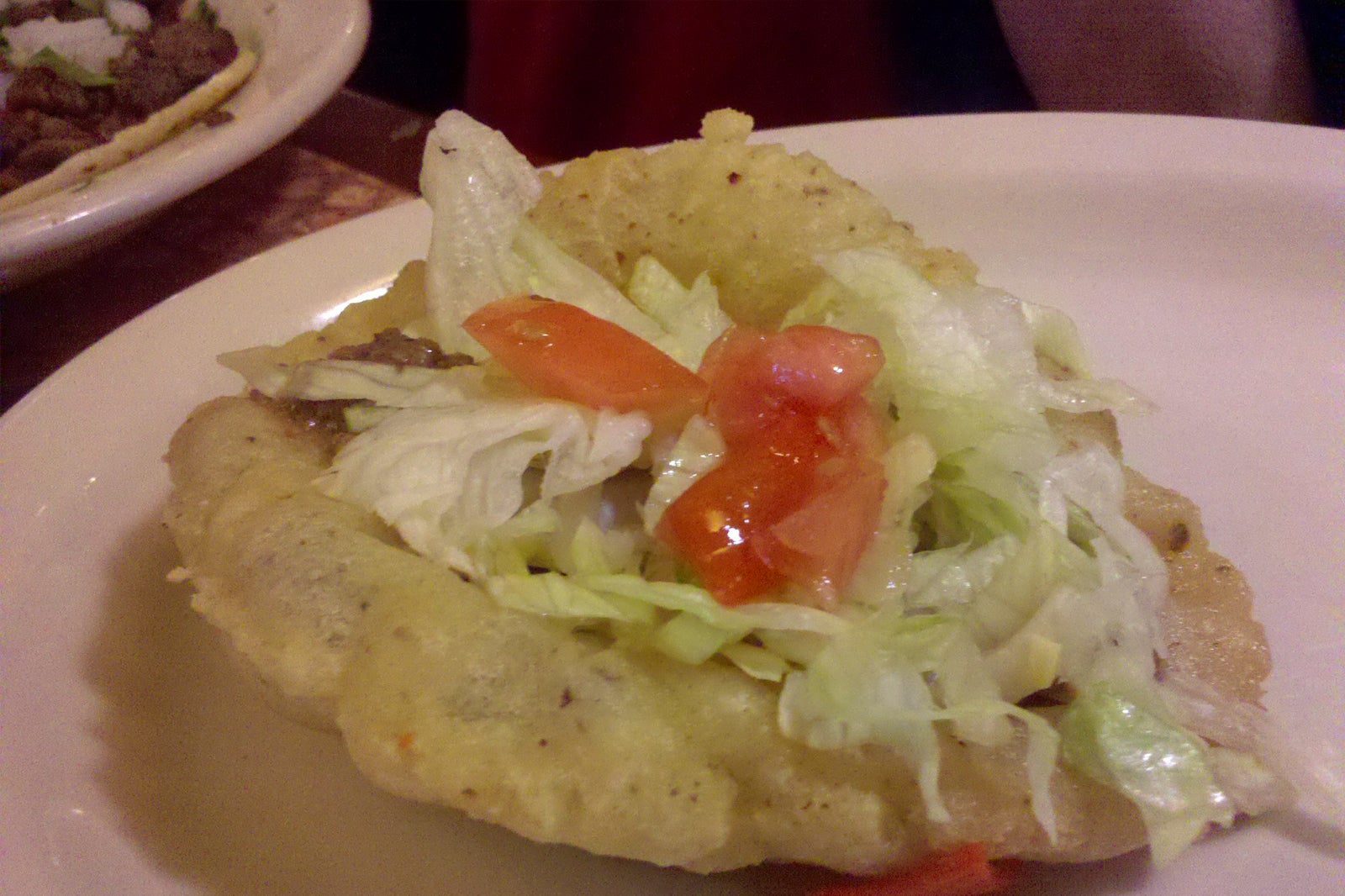 A visit to San Antonio could not be complete without first trying a puffy taco – a classic Tex-Mex dish that was born in the city in the 1950s. Puffy tacos are made with corn tortilla shells fried just so to create a puffy shape, which then forms a bed for a tasty mix of spicy beef or chicken, avocado, beans and veggies.
The dish was created by the Lopez brothers who ran Ray's Drive In, which is still around today. Another Lopez brother branched out to open Henry's Puffy Tacos, another popular puffy taco spot among many around San Antonio. Puffy tacos are so well-loved here that the mascot for a minor-league baseball team – the San Antonio Missions – is a puffy taco who dances and cheers with glee.
Back to top