10 Great Places only Locals Know in Maui
Discover Hidden Gems in Maui
On Maui, there plenty of off-the-beaten-track and hidden gems that only the locals know. The Hawaiian island is home to many known gorgeous and fascinating attractions that draw travelers from all over the world, but it's worth digging deeper.
From hidden coves and dramatic natural features to elaborate gardens and quirky general stores, here is a compilation of the great places that only Maui locals know – exploring beyond Maui's already known points of interests promises sights and experiences out of the ordinary.
1
Sacred Garden of Maliko
Explore a spectacular indoor garden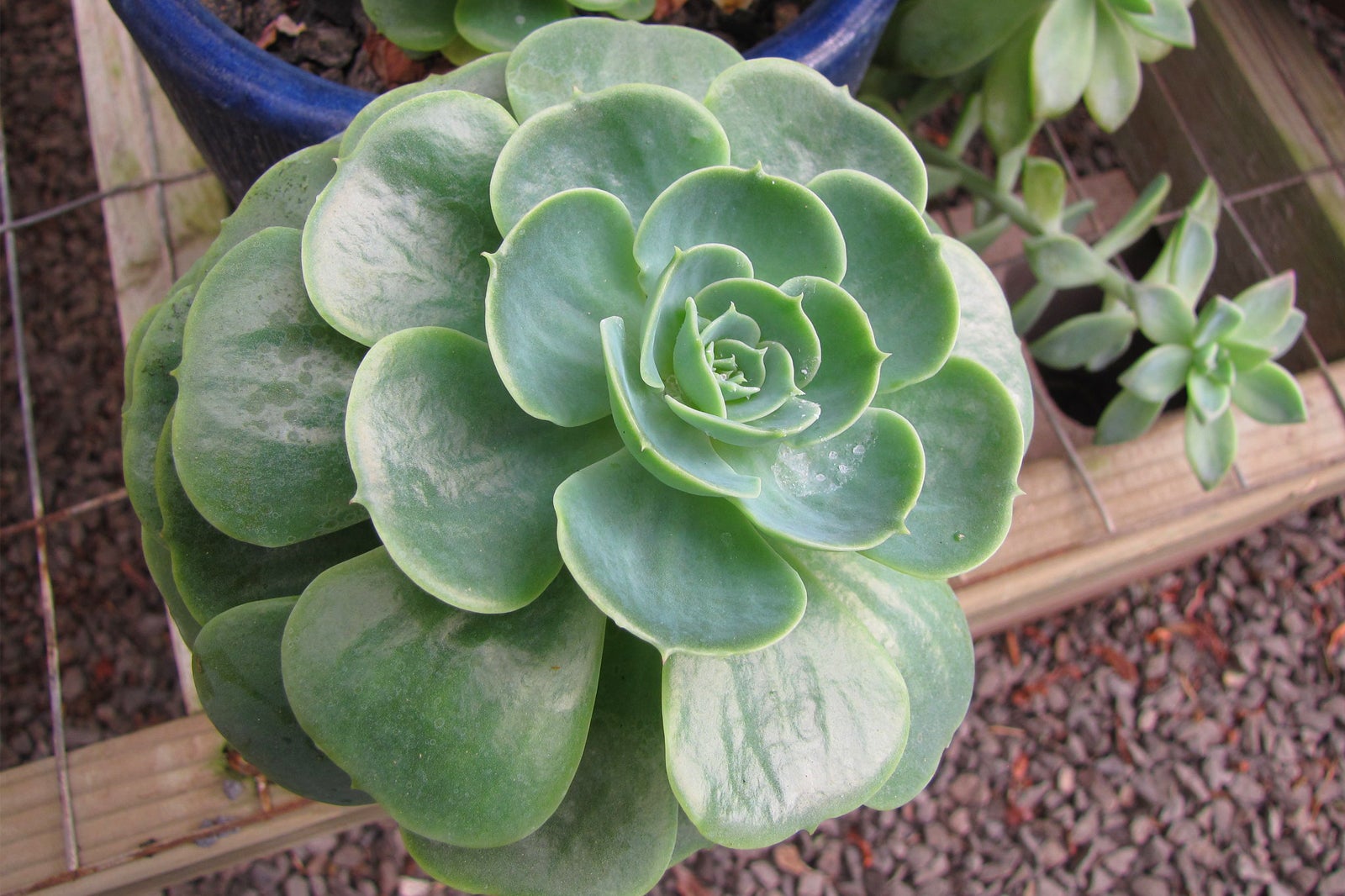 Couples
Families
Photo
Unusual
The Sacred Garden of Maliko is a spectacular indoor garden located outside of Makawao, far from the busy tourist centers. The massive greenhouse is home to a variety of botanical species, as well as hidden garden spots with seating areas for contemplation, living shrines, and fairy gardens.
Among the highlights of the Sacred Garden are the 2 labyrinths that you can walk, both indoors and outside, to get in touch with your spiritual side. After spending some time exploring, you can stop in the gift shop to purchase potted plants and souvenirs.
Location: 460 Kaluanui Rd, Makawao, HI 96768, USA
Open: Tuesday–Friday from 10 am to 5 pm
Phone: +1 808-573-7700
photo by Forest and Kim Starr (CC BY 2.0) modified
2
Paako Cove
Unwind at this scenic stretch of sand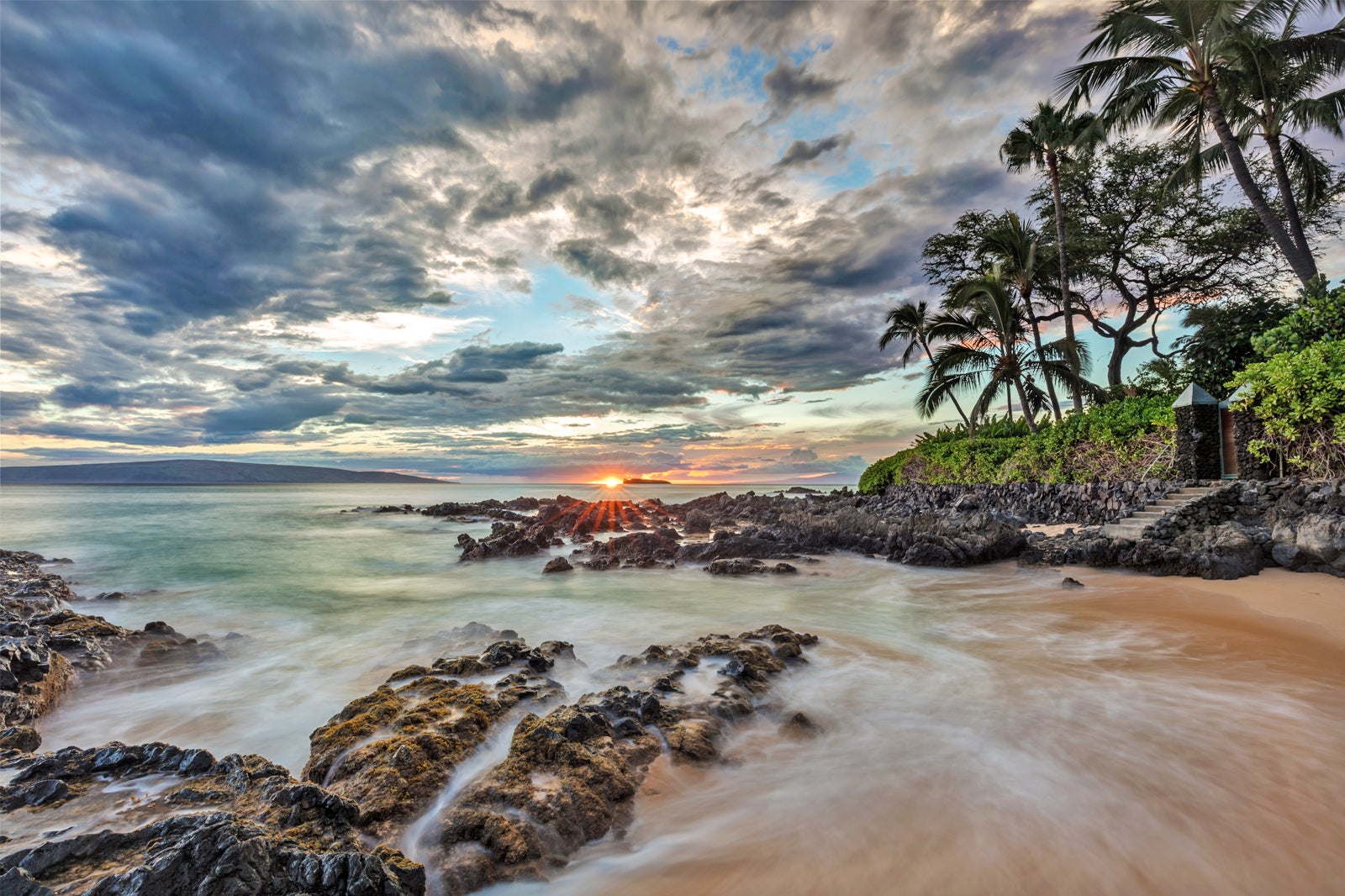 Couples
Families
Photo
Unusual
Paako Cove, known as the "Secret Cove" by locals, is a scenic stretch of sand backed by a rock wall and palm trees on the southwestern edge of Maui. The intimate setting is the perfect place to relax in the sun or snap some unforgettable photos of the coast and the far-off island of Kahoolawe.
When you're heading to Paako Cove, look for a beautiful stone wall with a doorway opening and a small beach-access sign. That's the entrance, and it's a "blink-and-you-may-miss-it" spot.
Location: Makena Alanui, Kihei, HI 96753, USA
3
Lahaina Jodo Mission
Experience serenity at this Japanese Buddhist temple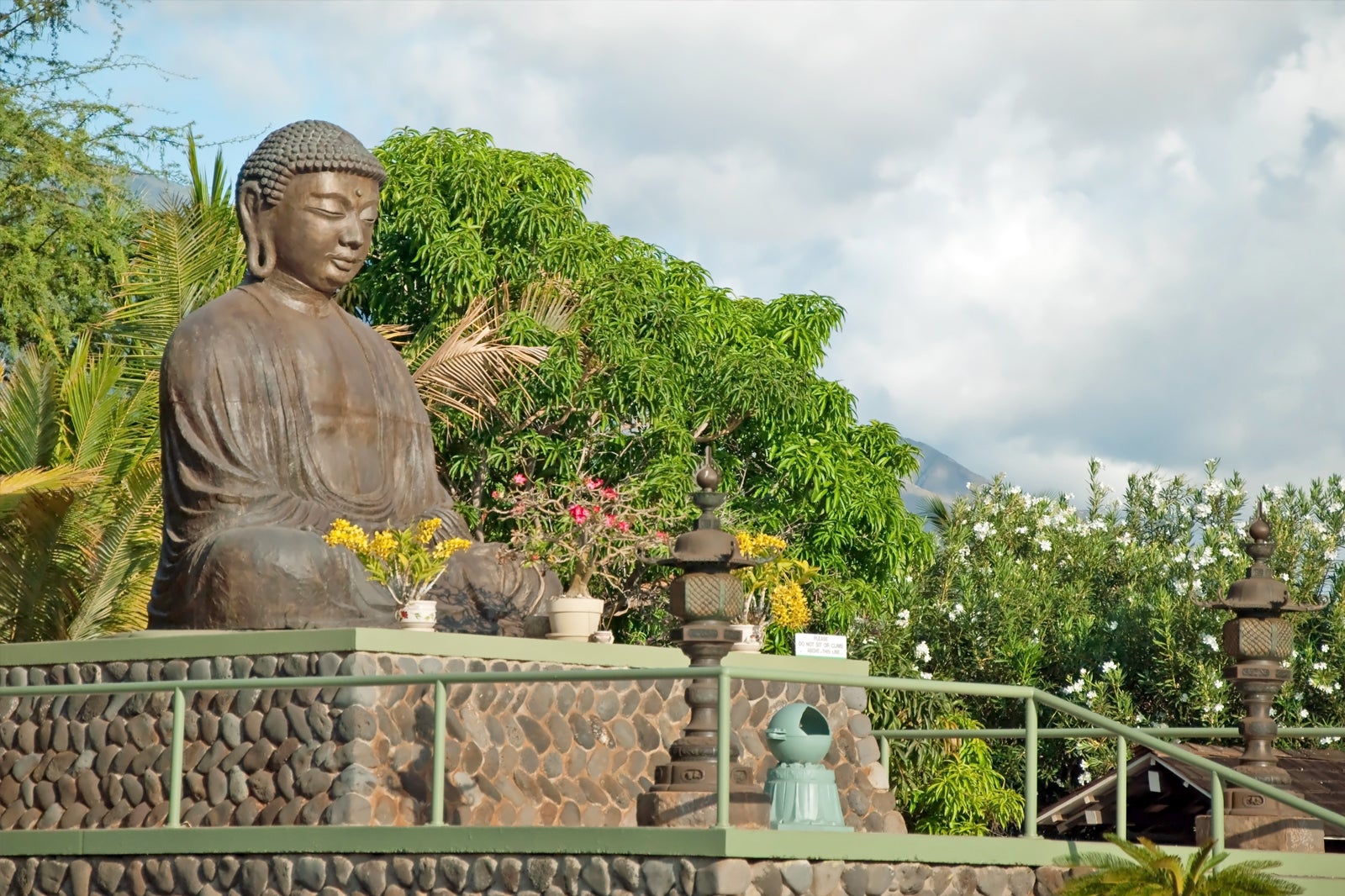 Couples
Families
Photo
Unusual
The Lahaina Jodo Mission is a Japanese Buddhist temple in a serene setting and one of the most beautiful spots in Maui. The temple features a massive statue of Buddha, a towering pagoda, and replicas of authentic Buddhist temples found in Japan.
The buildings and grounds are free to visit and explore, giving you a chance to take in the scenery and snap some photos. There are also spiritual events throughout the year, so be sure to check the local calendar.
Location: 12 Ala Moana St, Lahaina, HI 96761, USA
Phone: +1 808-661-4304
4
Nakalele Blowhole
Discover the impressive natural feature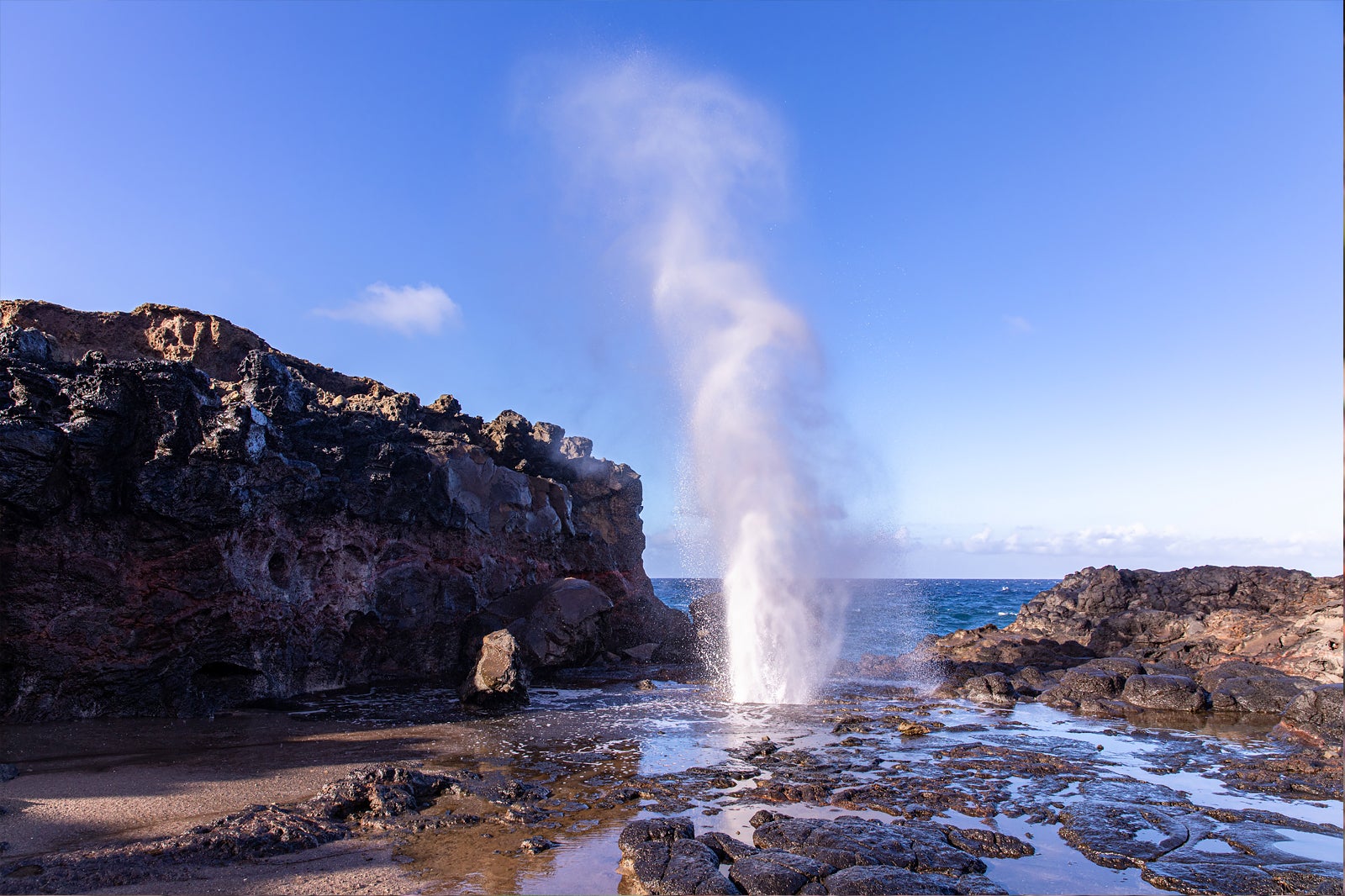 Couples
Families
Photo
Unusual
The Nakalele Blowhole is one of the most impressive natural features in Maui and a must-visit on your trip. The blowhole is a naturally formed hole that connects to an underground ocean cave, so when the waves hit it, water and air burst upward through the hole.
Near the blowhole, you'll find hiking trails, dirt bike and ATV trails, and a light beacon with a lookout point. It's a gorgeous location for photos, but be mindful of your surroundings and avoid getting too close to the hole because it can be dangerous.
Location: Poelua Bay, Wailuku, HI 96793, USA
5
Makawao Forest
Explore Maui's massive wilderness area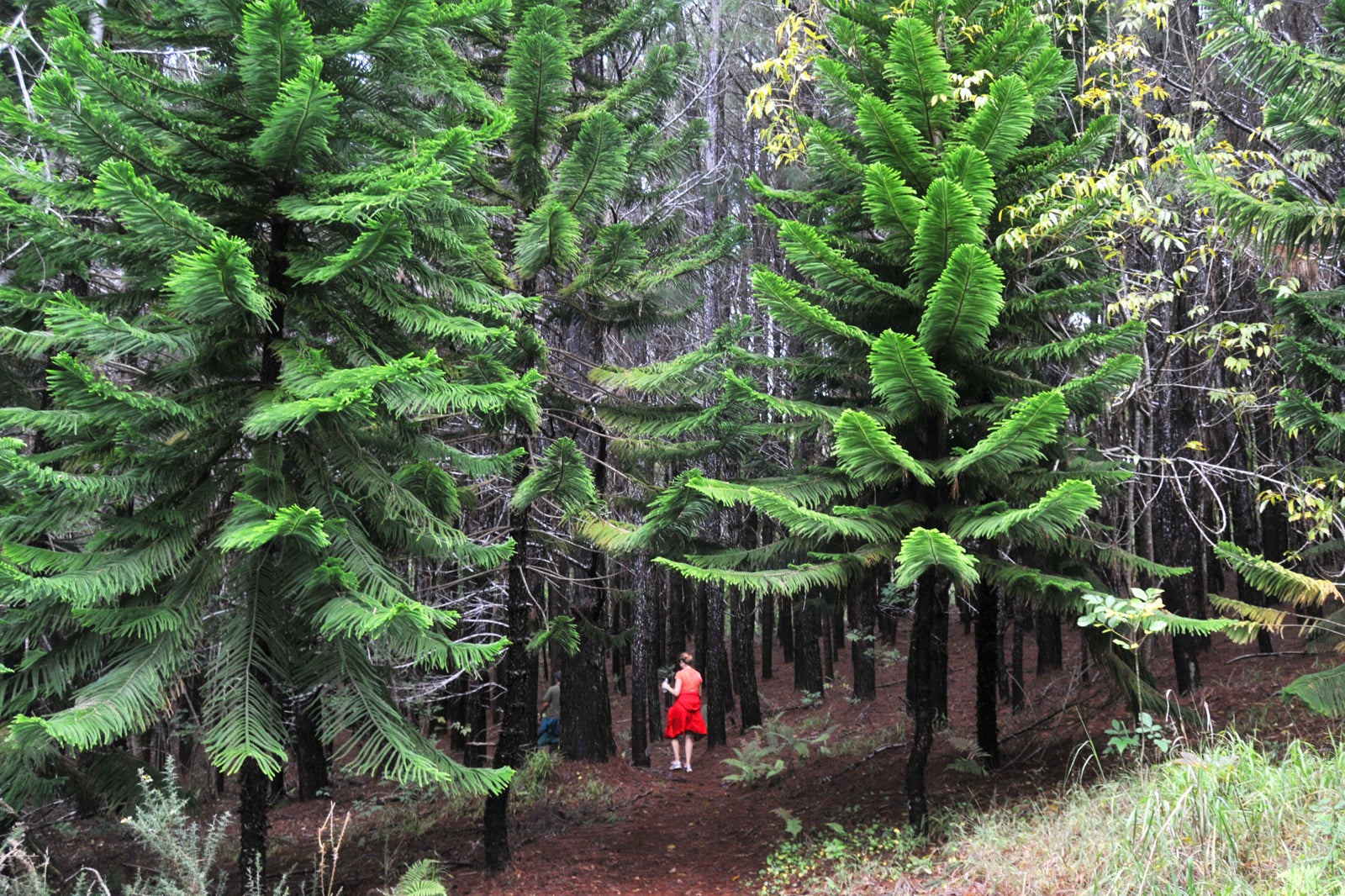 Couples
Families
Photo
Unusual
Spanning over 2,000 acres, the Makawao Forest Reserve is a massive wilderness area in Maui that rests on the northwest slope of Haleakala. The forest is filled with many native and foreign plants and trees, including hala pepe, eucalyptus, pilo, and tropical ash.
You can walk on numerous hiking trails with varying difficulty, making them perfect for any experience level. The most popular trail is the Kahakapao Loop Trail, which runs 6.2 miles, but you could also take the Secret Trail or Tweener Trail for fewer crowds. Admission is free and the trails are open to the public.
Location: Haiku, HI 96708, USA
Open: Daily from 7 am to 7 pm
Phone: +1 808-587-0166
6
ONO Organic Farms
Shop for exotic fruits and organic produce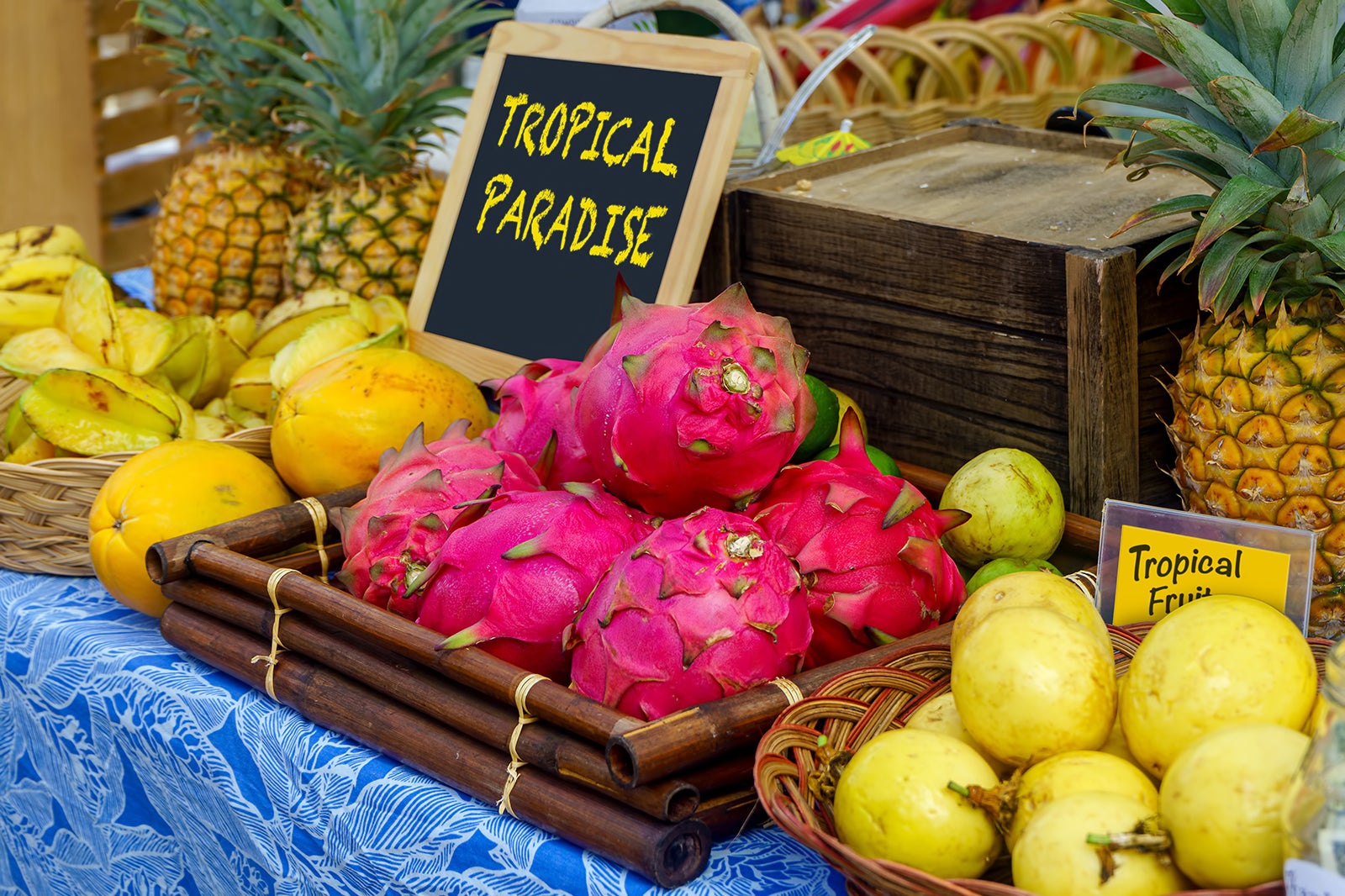 Couples
Families
Photo
Unusual
ONO Organic Farms is a family-owned and -operated farm with tropical fruit, coffee, and cacao in Maui. You can find it on the famous "Road to Hana" near the Haleakala volcano. A visit to the farm is a must if you want to taste the flavors of the island.
You can sample exotic tropical fruit, delicious chocolate, and rich coffee varieties, all homegrown and organic. There are also private tours by appointment. If you want to purchase some goods to bring home with you, the farm has a roadside market that's open every day.
Location: 41319 Hana Hwy, Hana, HI 96713, USA
Open: Daily from 10 am to 6 pm
Phone: +1 808-344-6700
7
Kaupo Store
Find treasures at this vintage shop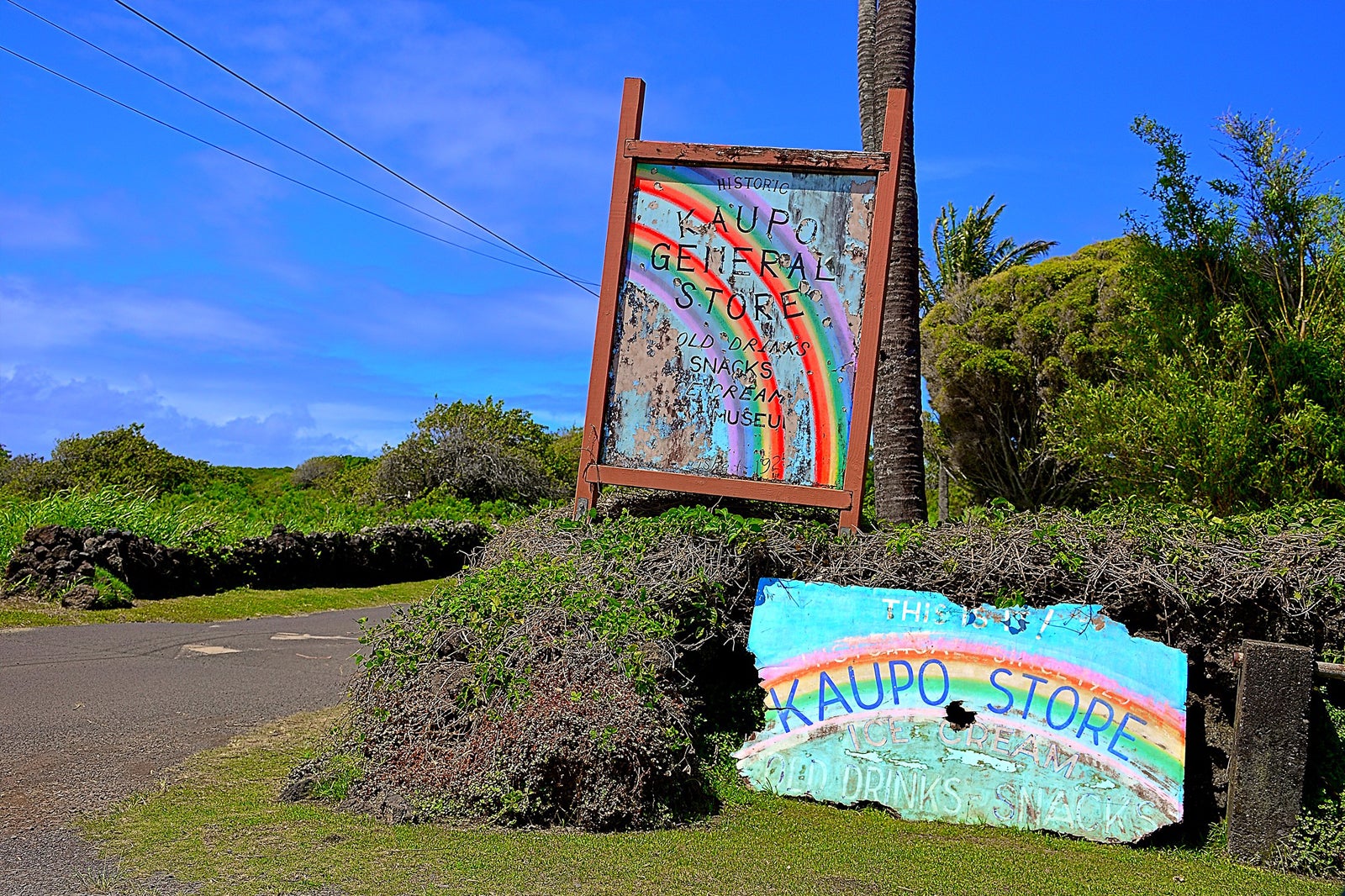 Couples
Families
Photo
Unusual
Kaupo Store is a hidden gem of vintage goods, drinks, snacks, gifts, and souvenirs on the Road to Hana in Maui. Owned by locals, the store has a mixture of oddities and trinkets with practical goods, giving it the feel of a general store and museum.
Stop by the vintage shop during your road trip through Maui to grab a cold drink, a snack as well as some unique treasures to take home before you head back on the road to get to your next destination.
Location: 34793 Piilani Hwy, Hana, HI 96713, USA
Open: Monday–Saturday from 10 am to 5 pm
Phone: +1 808-248-8054
photo by Kirt Edblom (CC BY-SA 2.0) modified
8
Keawala'i Church
Marvel at the lava and coral facade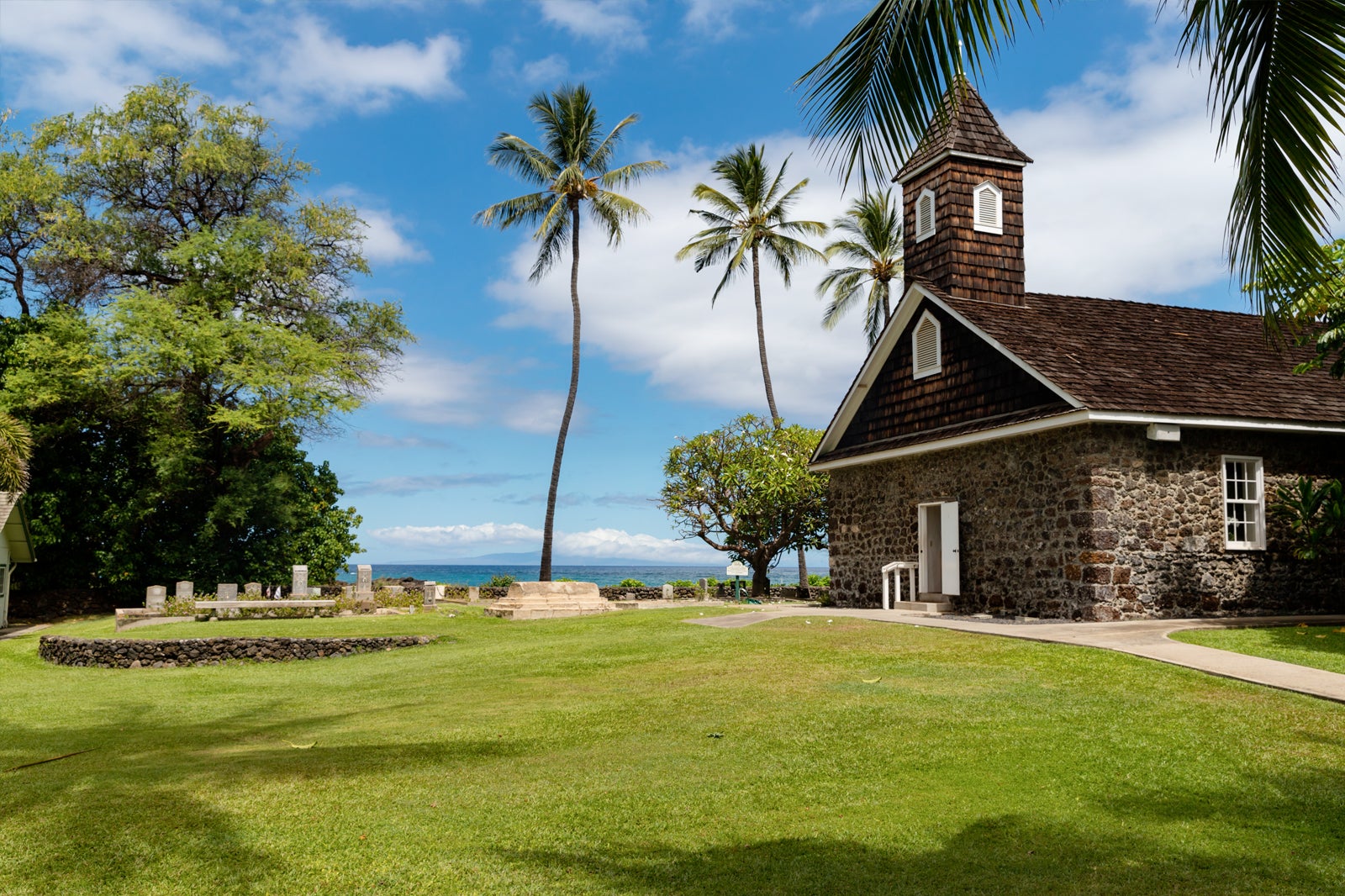 Couples
Families
Photo
Unusual
Founded in Maui in 1832, the Keawala'i Church is located near the ocean and boasts some unique architectural features. The walls of the church are made of lava and coral, and the floor is made of native ohi'a wood. The cross is made of koa wood, one of the most desirable types of wood on the island.
The old Congregational church on the southwestern shore of Maui has been ruined and restored many times over the years, and the congregation holds many celebratory luaus to commemorate its long history.
Location: 5300 Makena Rd, Kihei, HI 96753, USA
Phone: +1 808-879-5557
photo by https://www.flickr.com/photos/132646954@N02/30800268777/ (CC BY 2.0) modified
9
Waioka Pond
See the views at the 'Venus Pool'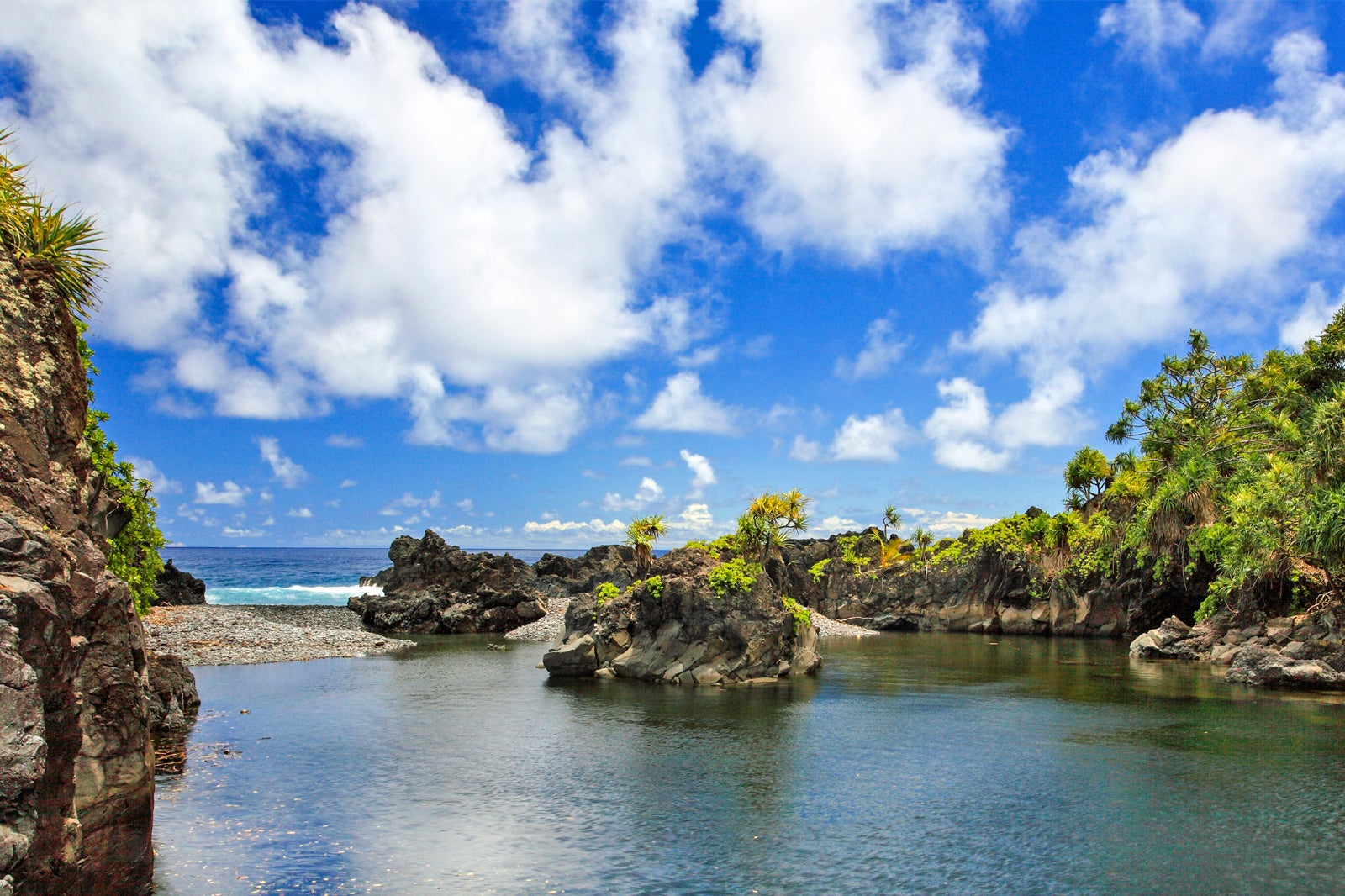 Couples
Families
Photo
Unusual
Known as the 'Venus Pool', the Waioka Pond is a stunning natural pool along the rugged eastern coastline of Maui. The spot is popular for adventurers with experience scrambling, hiking, and climbing, but it can be treacherous for most visitors.
The trails on the cliffs above provide gorgeous views of the pond and its surroundings, however, and you can take some impressive photos. Cliff jumping on the high ledges nearby is also popular, but be sure to swim in the jump area to avoid any rocks that may be hazardous.
Location: Hana, HI 97613, USA
10
First Friday parties in Maui
Celebrate in the Friday Town Parties
Couples
Families
Photo
Unusual
On Fridays, different towns in Maui host exciting block parties that reflect the unique culture and personality of the area. When you go to a town party, you can bring the kids and enjoy local food, lively music, and delightful offerings from area vendors. You can even bring your dog!
Town parties hold something unique for everyone, such as beer gardens and samplings from local restaurants, works from local galleries, handmade quilts and hammocks, face painting, taiko drumming, balloon animals, and just about everything else you could imagine. If you want to take in the culture like a local, town parties are the way to do it.
Back to top