10 Best Things to Do in Honolulu When it Rains
Find the Best Indoor Activities in the City
If you're looking for things to do in Honolulu when it rains, you'll find a number of exciting indoor attractions, including museums and theaters. The weather is usually sunny and warm, though, so you'll still have a chance to explore the city and take in Hawaiian art and culture on your trip.
From museums with island arts and culture to kid-friendly educational spaces to movie theaters and arcades, you'll never run out of things to do. If you're looking for indoor fun on a damp day, here are the 10 best things to do in Honolulu when it rains.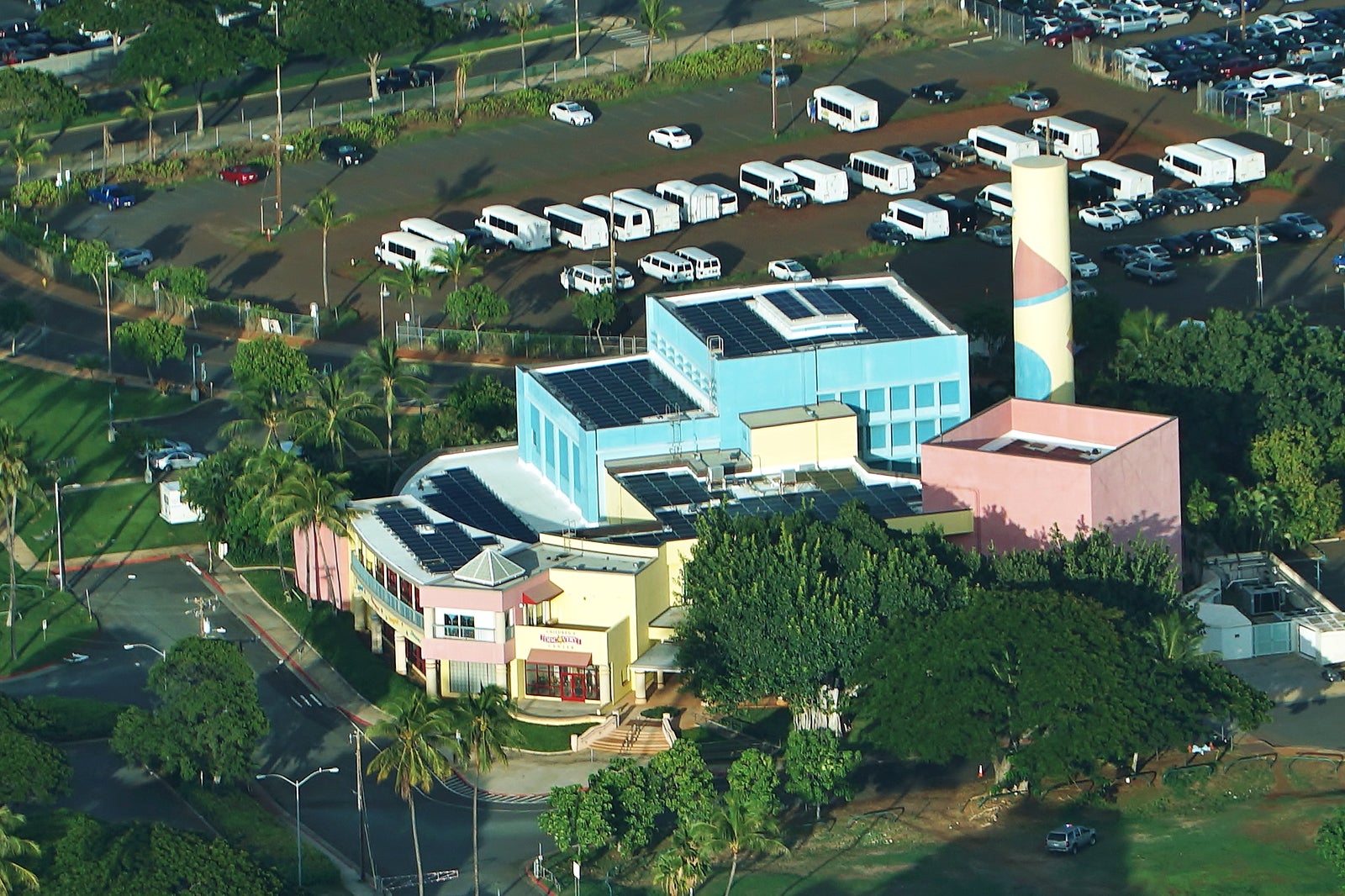 The Hawaii Children's Discovery Center is a child-focused museum with interactive exhibits that encourage children to use their senses. Located south of downtown, the museum is the perfect place to take the family on a rainy day.
Each of the museum's 6 exhibits encourages different sensory exploration, such as "Fantastic You," which helps children learn about the functions of the body. You'll also find "Your Town," a role-playing exhibit that teaches about community through roles like firefighter and mechanic, and "Your Rainbow World," a cultural exhibit that teaches children about customs in other countries.
Read more
Location: 111 Ohe St, Honolulu, HI 96813, USA
Open: Tuesday–Friday from 9 am to 1 pm, Saturday–Sunday from 10 am to 3 pm (closed on Mondays)
Phone: +1 808-524-5437
photo by Eric Tessmer (CC BY 2.0) modified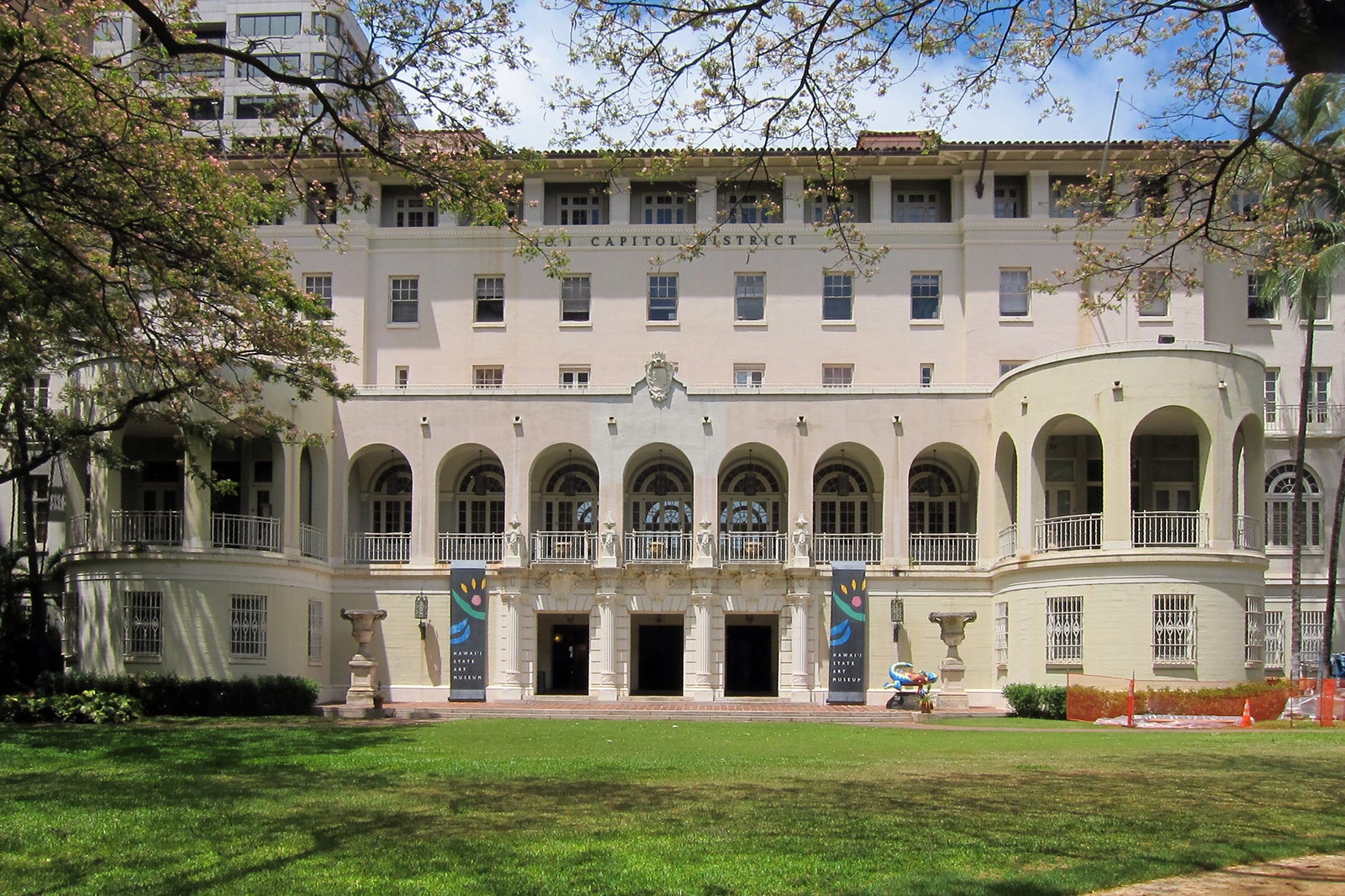 The Hawaii State Art Museum is a fascinating museum with permanent and rotating exhibits on Hawaiian and Pacific-Island art. Located in the downtown area, the museum is a treasured museum of the Hawaii State Foundation on Culture and the Arts.
You'll find 3 galleries in the museum that highlight Hawaii's cultural traditions through Hawaiian artists. Though the collection features a variety of artistic movements, styles, and media, it showcases how the multicultural makeup of Hawaii influenced local artists. Some of the highlights include works by Tadashi Sato, Toshiko Takaezu, and Satoru Abe.
Read more
Location: 250 South Hotel St Second Floor, Honolulu, HI 96813, USA
Open: Monday–Thursday from 10 am to 4 pm, Saturday from 10 am to 4 pm (closed on Fridays and Sundays)
Phone: +1 808-586-0900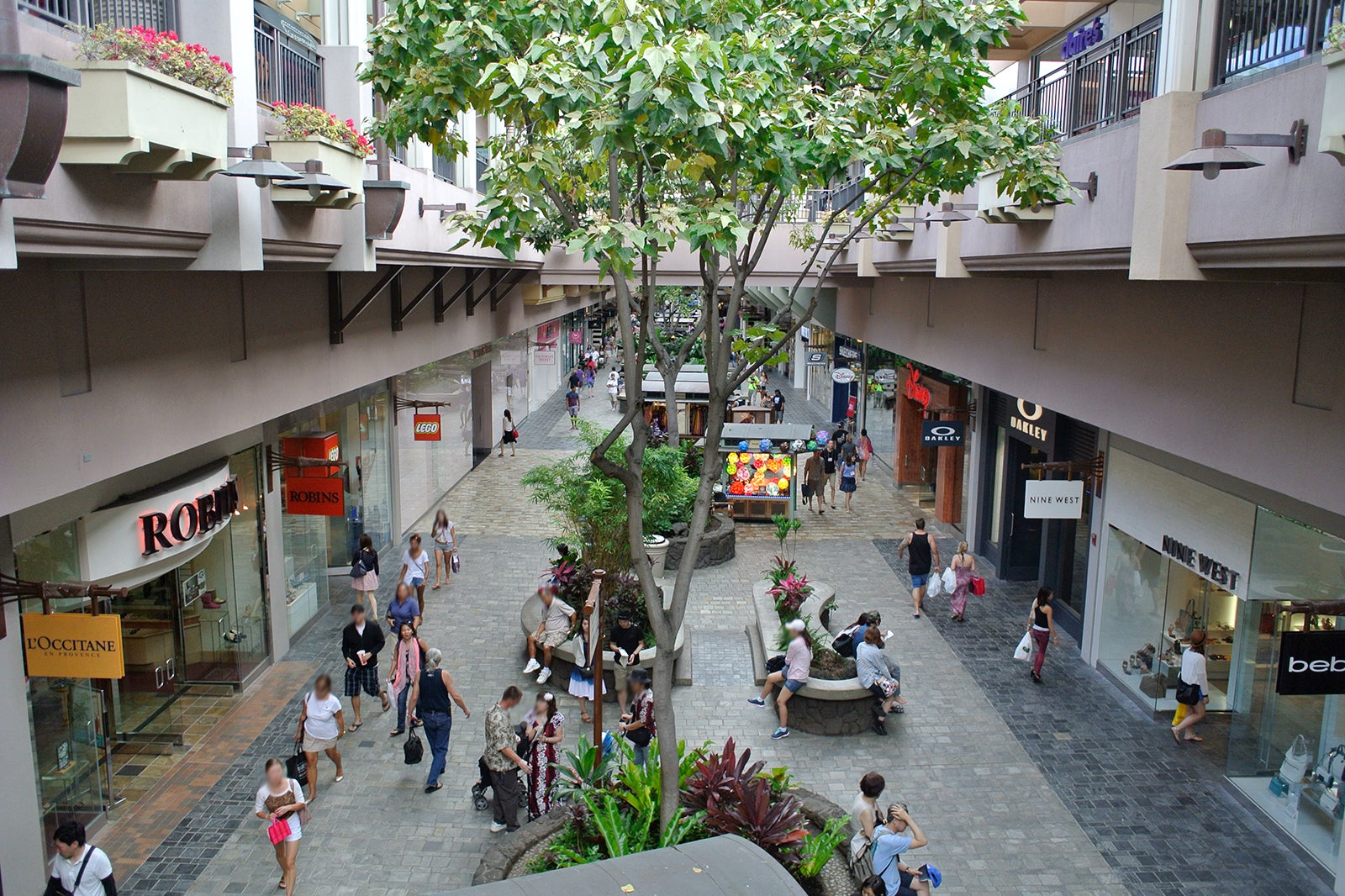 The Ala Moana Shopping Center is an open-air shopping mall that offers a variety of high-end and casual brands for fashion, shoes, accessories, electronics, and more. Located in the Ala Moana neighborhood, just 9 minutes from downtown, Ala Moana is a popular shopping destination outside the busy downtown area.
You could shop a range of well-known brands at Ala Moana, including Alexander McQueen, Burberry, and Chanel, as well as casual brands like J. Crew and Madewell. The shopping center also has a public amphitheater with concerts and traditional hula dances.
Read more
Location: 1450 Ala Moana Blvd, Honolulu, HI 96814, USA
Open: Monday–Thursday from 11 am to 7 pm, Friday–Saturday from 11 am to 8 pm, Sunday from noon to 6 pm
Phone: +1 808-955-9517
photo by Penkurou (CC BY-SA 3.0) modified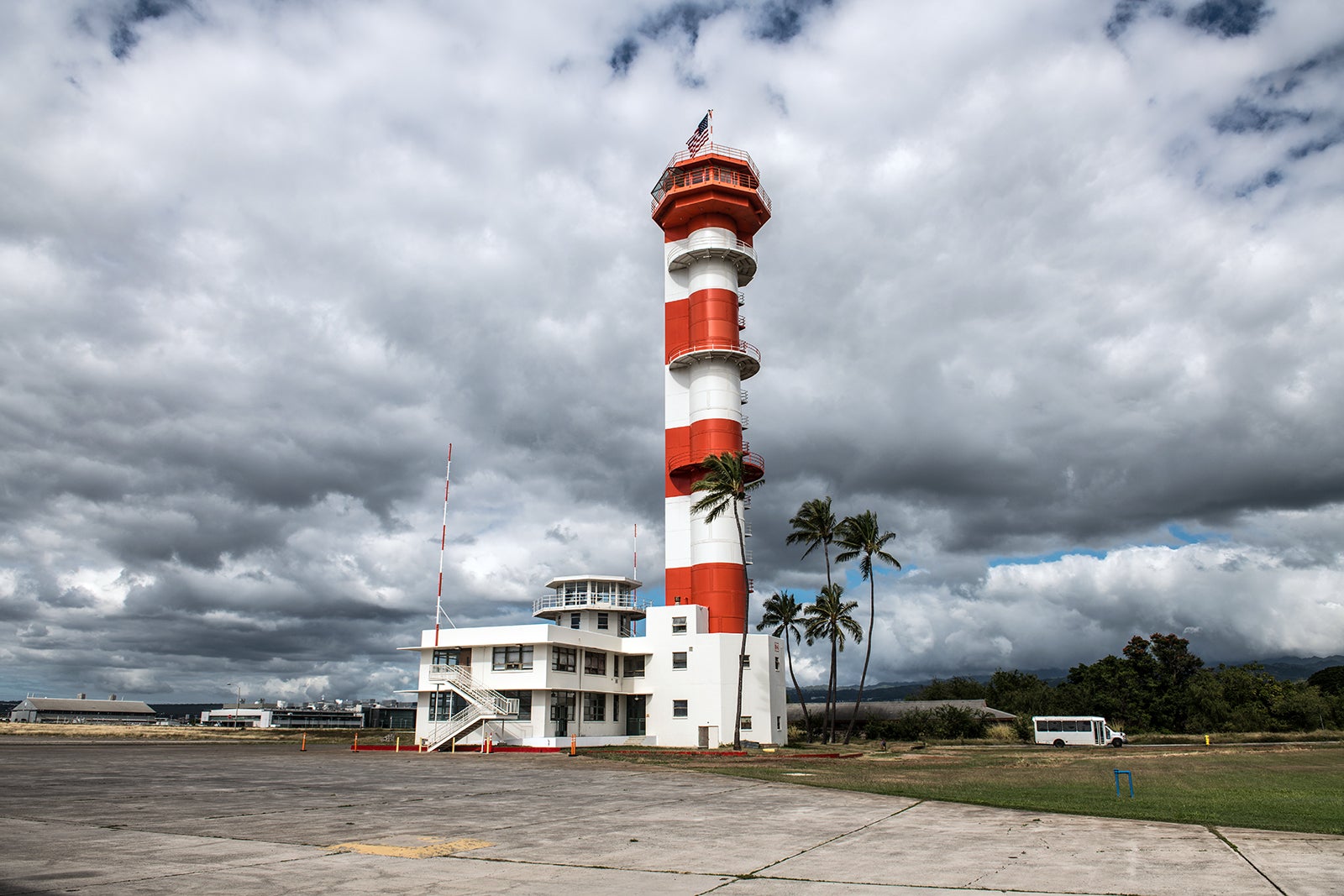 The Pearl Harbor Aviation Museum is a fascinating aviation museum and historic site dedicated to World War II and the attack on Pearl Harbor. Located on Ford Island, about 15 minutes from downtown, the museum is one of several historic sites related to the attack.
The original hangar from the attack, Hangar 37, is one of the museum's exhibit spaces and features flight simulators, a store, and 9 exhibits of aircraft and memorabilia. Hangar 79 is the restoration wing, but it holds many of the museum's treasured aircraft, such as the Flying Tigers exhibit and a Japanese A6M2-21 Zero. You'll also see the Boeing N2S-3 Stearman that was used by former president George H.W. Bush for flight training.
Read more
Location: 319 Lexington Blvd, Honolulu, HI 96818, USA
Open: Tuesday–Sunday from 9 am to 4 pm (closed on Mondays)
Phone: +1 808-441-1000
The Honolulu Museum of Art is a vast art museum that holds a collection of Asian and Pan-Pacific art. Located southeast of downtown, the museum offers exhibits, guided tours, workshops, gallery classes, and children's creative activities.
The museum has a massive collection of artwork that contains over 50,000 pieces. Some of the works date back to the 18th century and feature expedition artists like John Webber and Robert Dampier. You'll also see paintings, watercolors, prints, photographs, and drawings from artists like Isami Doi, Georgia O'Keeffe, Ansel Adams, and Madge Tennent.
Read more
Location: 900 S Beretania St, Honolulu, HI 96814, USA
Open: Thursday and Sunday from 10 am to 6 pm, Friday–Saturday from 10 am to 9 pm (closed Monday–Wednesday)
Phone: +1 808-532-8700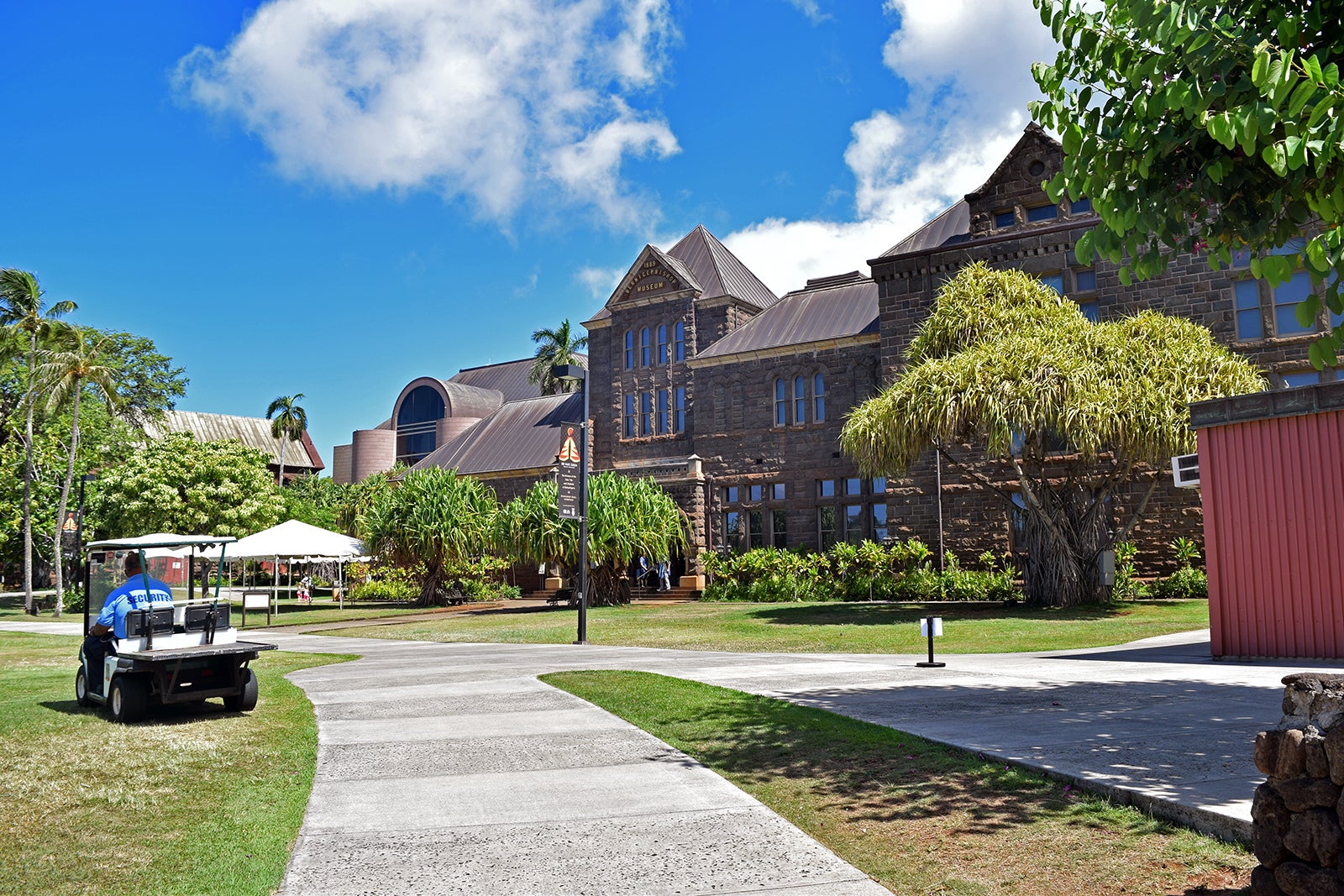 The Bishop Museum is a museum of history and science that features one of the largest collections of Polynesian cultural artifacts. Located 5 minutes from downtown, the Bishop Museum is also home to the Richard T. Mamiya Science Adventure Center, a child-focused learning and exploration center.
The museum is a hub of island arts, culture, and natural history. The campus has a planetarium that's used for astronomical sciences and shows, an entomology research center with millions of insect specimens, and an archives library. Another highlight is the Kaimiloa Expedition exhibit, which holds artifacts and samples from the famed expedition to explore the inaccessible areas of the Pacific.
Read more
Location: 1525 Bernice St, Honolulu, HI 96817, USA
Open: Daily from 9 am to 5 pm
Phone: +1 808-847-3511
photo by Mark Miller (CC BY-SA 4.0) modified
7
Hawaii Theatre
Book tickets to a concert or theater production
Hawaii Theatre is a historic performing arts theater that hosts stage shows, concerts, and other performances. Located in the downtown area, just minutes from downtown, the Hawaii Theatre is a treasured landmark from 1922.
The interior of the theater is one of its biggest draws and features Moorish ornamentation, Byzantine and Corinthian touches, beaux-arts architectural touches, a gilded dome, and an art gallery. Along with booking a show, you could also take a guided tour of the theater to learn more about its history and cultural significance.
Location: 1130 Bethel St, Honolulu, HI 96813, USA
Phone: +1 808-528-0506
8
Movie Museum
Enjoy an old foreign film
The Movie Museum is a charming movie theater and museum that plays old films, foreign films, and new releases. Located southeast of downtown in the Kaimuki neighborhood, the treasured theater is a little-known gem in the city.
The theater has limited seating, but the majority of the seats are comfortable Barcaloungers. The movie schedule is sent by email, so be sure to check what's on for your trip. When you visit, stop in the rental spot to check out the selection of rare and obscure videos and DVDs.
Location: 3566 Harding Ave Conference Room, Honolulu, HI 96816, USA
Phone: +1 808-735-8771
9
Diamond Head Theatre
See a musical or comedy show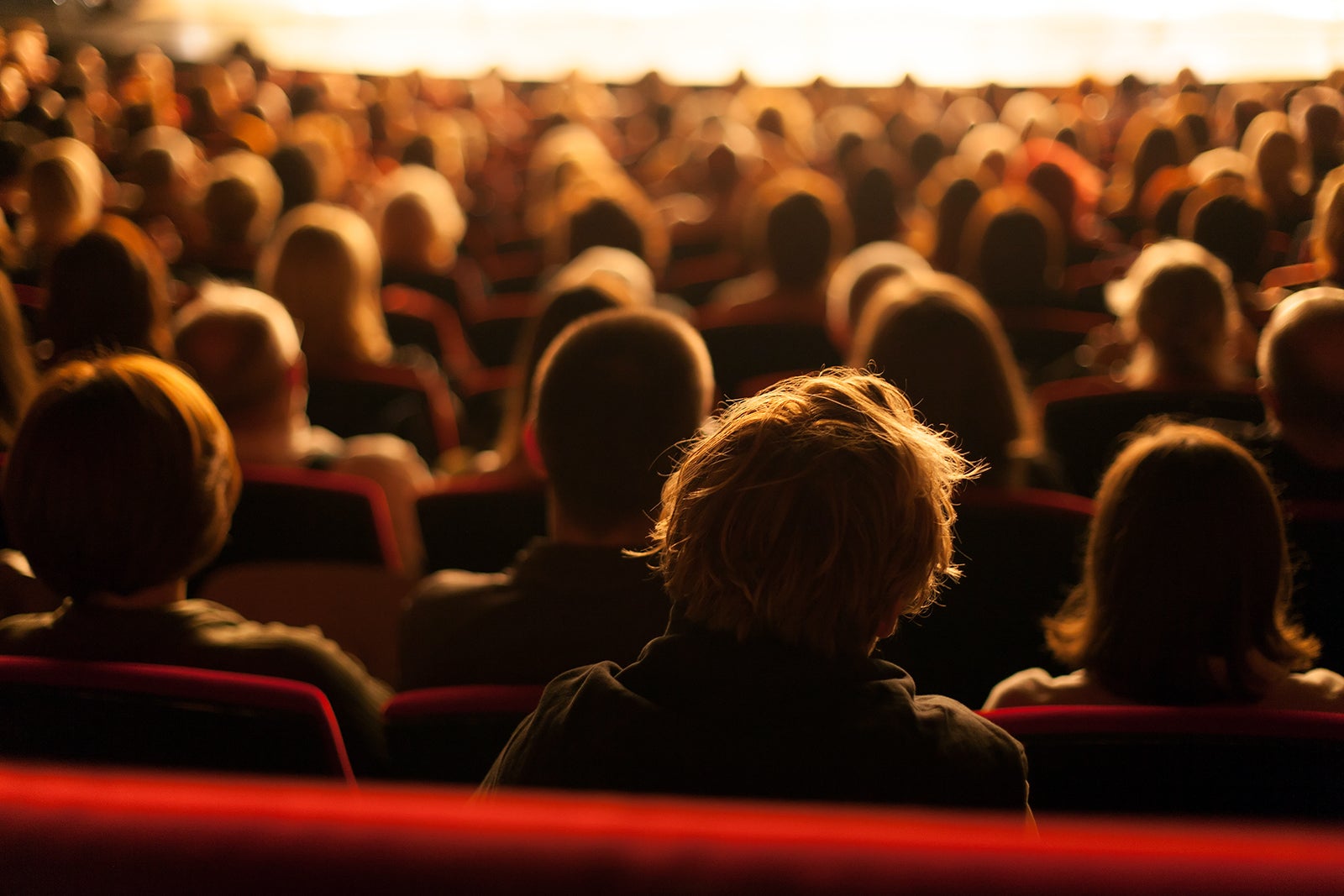 Diamond Head Theatre is a spectacular performing arts center that hosts musicals, stage productions, comedy shows, and performing arts classes. Located on the slope of Diamond Head, just 14 minutes from downtown, the theater has been in operation since 1915.
Each season, the Diamond Head Theatre offers 6 mainstage productions and major musicals. The theater also offers acting, voice, and dance classes for children and adults, as well as occasional workshops. You can check the schedule for your trip to see what's on.
Location: 520 Makapuu Ave, Honolulu, HI 96816, USA
Phone: +1 808-733-0274
10
Fun Factory
Play exciting arcade games with the kids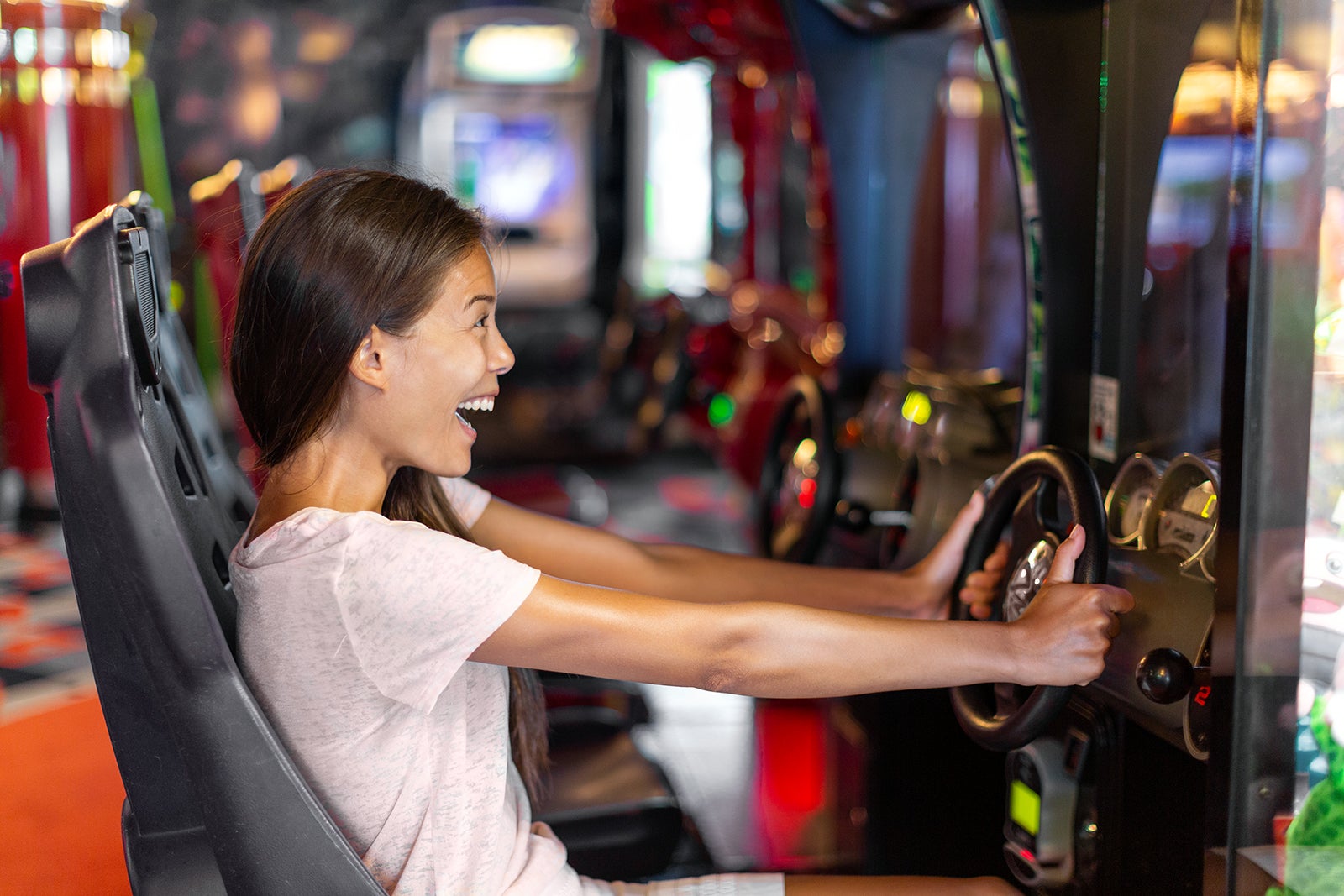 Fun Factory is an exciting arcade with video games, redemption games, and prizes for the whole family. With several locations near Honolulu, you'll have plenty of choices for how to spend a rainy day in Hawaii.
You'll find something for everyone at Fun Factory, including vintage-style arcade games, skill games, kiddie games, and video games. When you play, you collect tickets that can be exchanged for a variety of great prizes in the redemption center. Different tickets are available for purchase, giving you opportunities for unlimited gameplay or discounted tokens.
Back to top