Hawaii Island Travel Essentials
Useful Information to Help You Start Your Trip to Hawaii Island
Our Hawaii Island Travel Essentials lays out the essential information you need to help you plan your trip to one of the most popular destinations in the USA. No matter how frequently you travel, some questions will always need answers: What's the weather like? How can I get from Kona International Airport (KOA) or Hilo International Airport (ITO) to my hotel? What currency and type of plug do I need?
We have all these answers, plus other basic info about the best time to go, getting there, getting around, and a few useful travel tips. You'll also learn about the most popular landmarks on Hawaii Island such as Volcanoes National Park, Waipi'o Valley Lookout, and Kauna'oa (Mauna Kea). You'll also learn about the most popular towns and villages on the Big Island such as Hilo, Kailua-Kona, Waikoloa, and Volcano. It's all compiled in this Hawaii Island Travel Essentials. After reading this short and easy-to-read guide, you will be a little more prepared to start your trip to Hawaii Island.
1
What are the main towns and villages on Hawaii Island?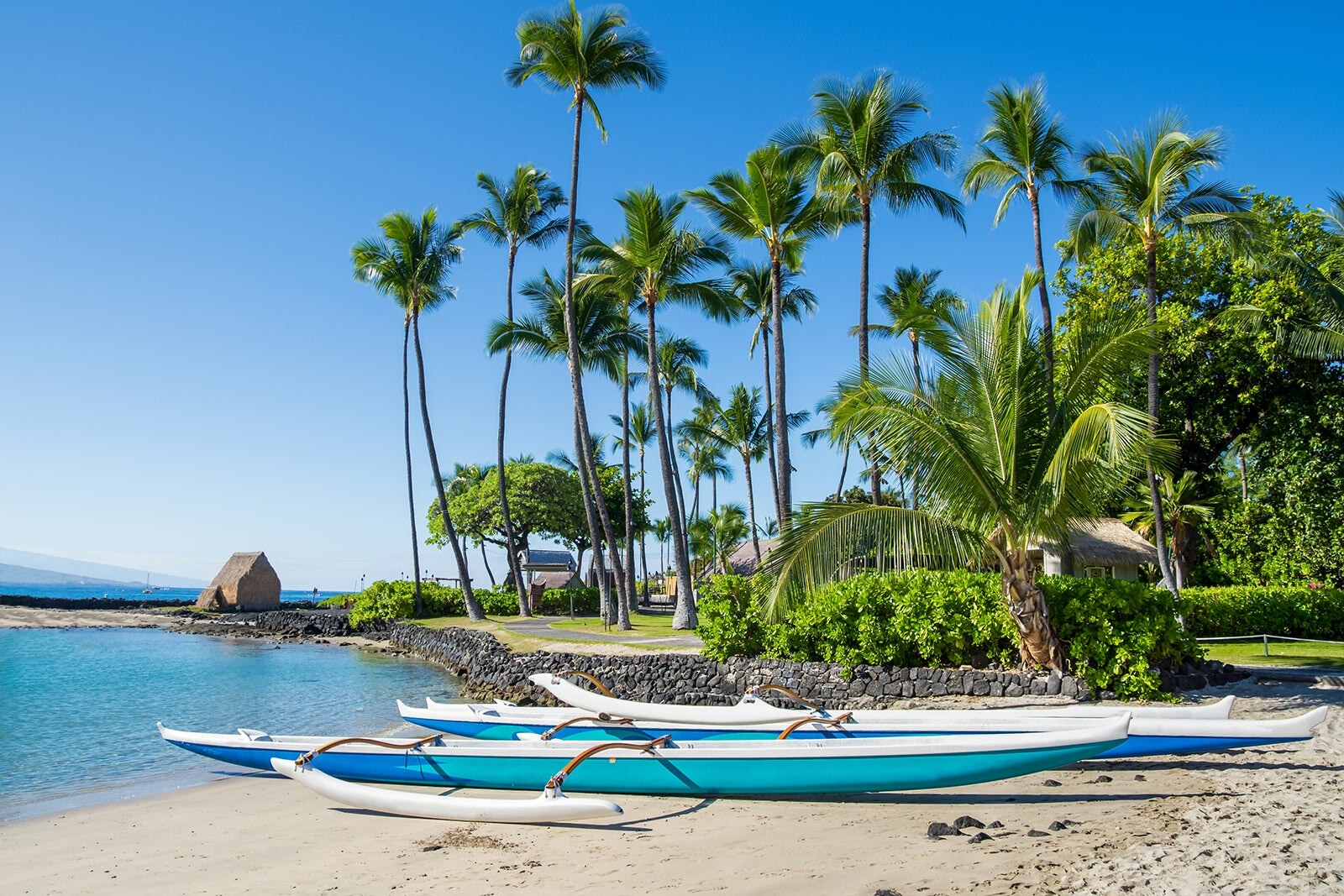 The largest island of the state of the same name, Hawaii Island is 4,028 square miles wide and is home to a population of about 190,000. Familiarly known as the Big Island, it's formed by 5 volcanoes, 2 of which are still active. The 2 largest towns on the island are Hilo on the east coast and Kailua-Kona on the west coast. Both of these towns have an international airport. Waikoloa and Volcano are also 2 important villages on the island.
Hilo Town
Hilo on the east coast is the biggest and oldest city on Hawaii Island. It lies at the feet of 2 volcanoes, Mauna Loa and Mauna Kea, and is famous for its historic district and stunning nature.
Kailua-Kona
This important commercial hub on the west coast of the Big Island is home to a lively historical district. It's world-renowned for its coffee as well as its deep-sea fishing.
Waikoloa
Home to beautiful beaches such as Anaehoʻomalu, this village 25 miles north of Kailua-Kona hosts a good choice of shops, bars, and restaurants alongside world-class hotels, golf courses, and beach clubs.
Volcano
Volcano is the main gateway to Hawaii Volcanoes National Park. Small, rustic and tranquil, it sits in lush rainforest. A farmer's market, an art center, and an orchid farm are among its attractions.
2
When is the best time to travel to Hawaii Island?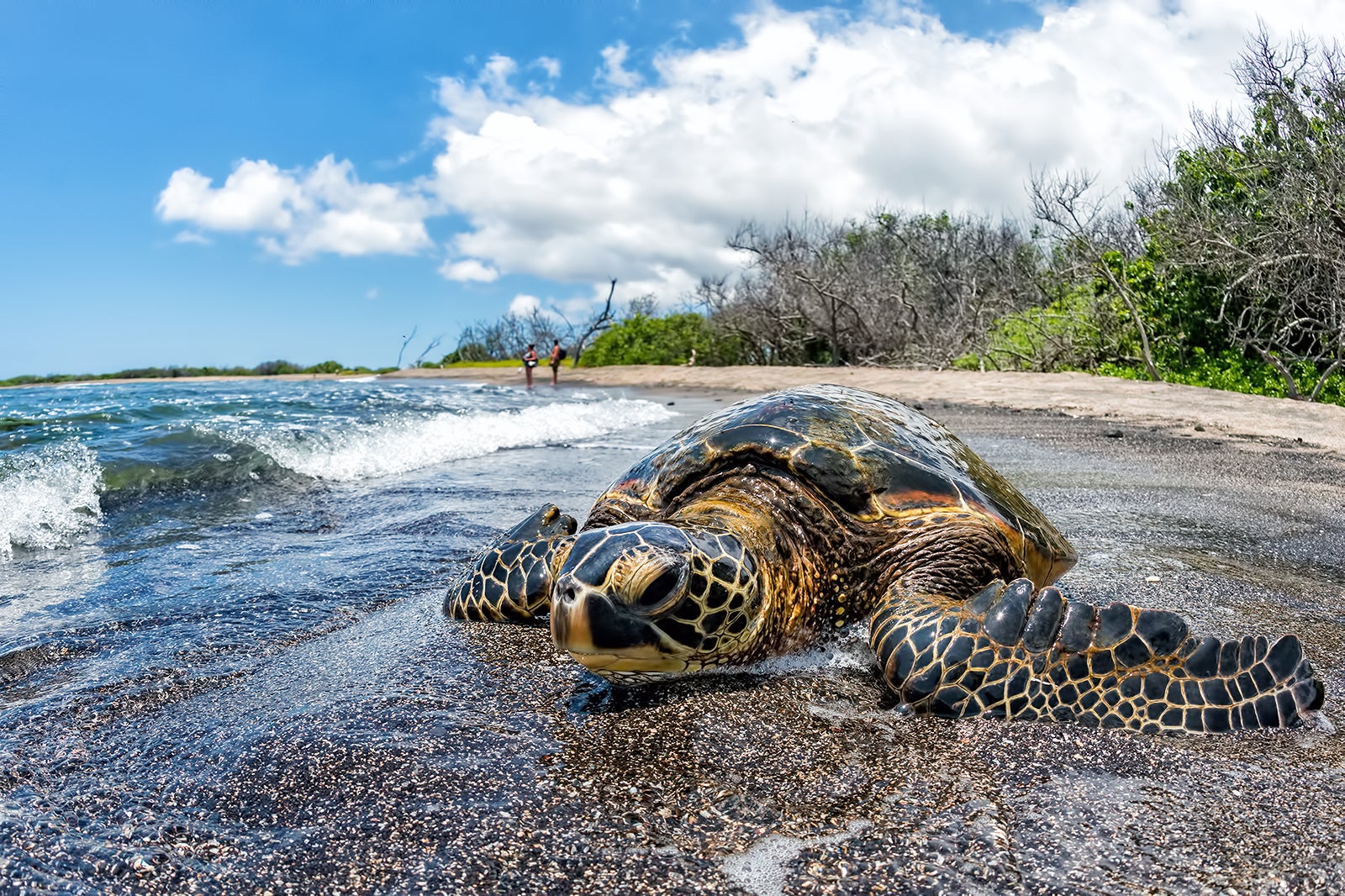 Hawaii Island is tropical but has different climates – tropical, arid, temperate and polar – depending on the altitude and surroundings. Average temperatures range between 78°F and 85°F all year round.
November is the rainiest month on Hawaii Island. You can also expect light rains from December to March.
June–September are the warmest months on the Big Island. The peak tourist time is from December to March. Mid-June through August is the family travel season, so when you can expect the island to be busy.
High season is between December and April and from June to August when accommodations prices can be up 50–100%. Expect huge swings in prices during the Christmas and New Year's period as well as around Easter.
The best times to visit Hawaii Island are in spring and autumn; the weather is pleasant, beaches and attractions are less crowded, and you'll find the most affordable flight and hotel prices.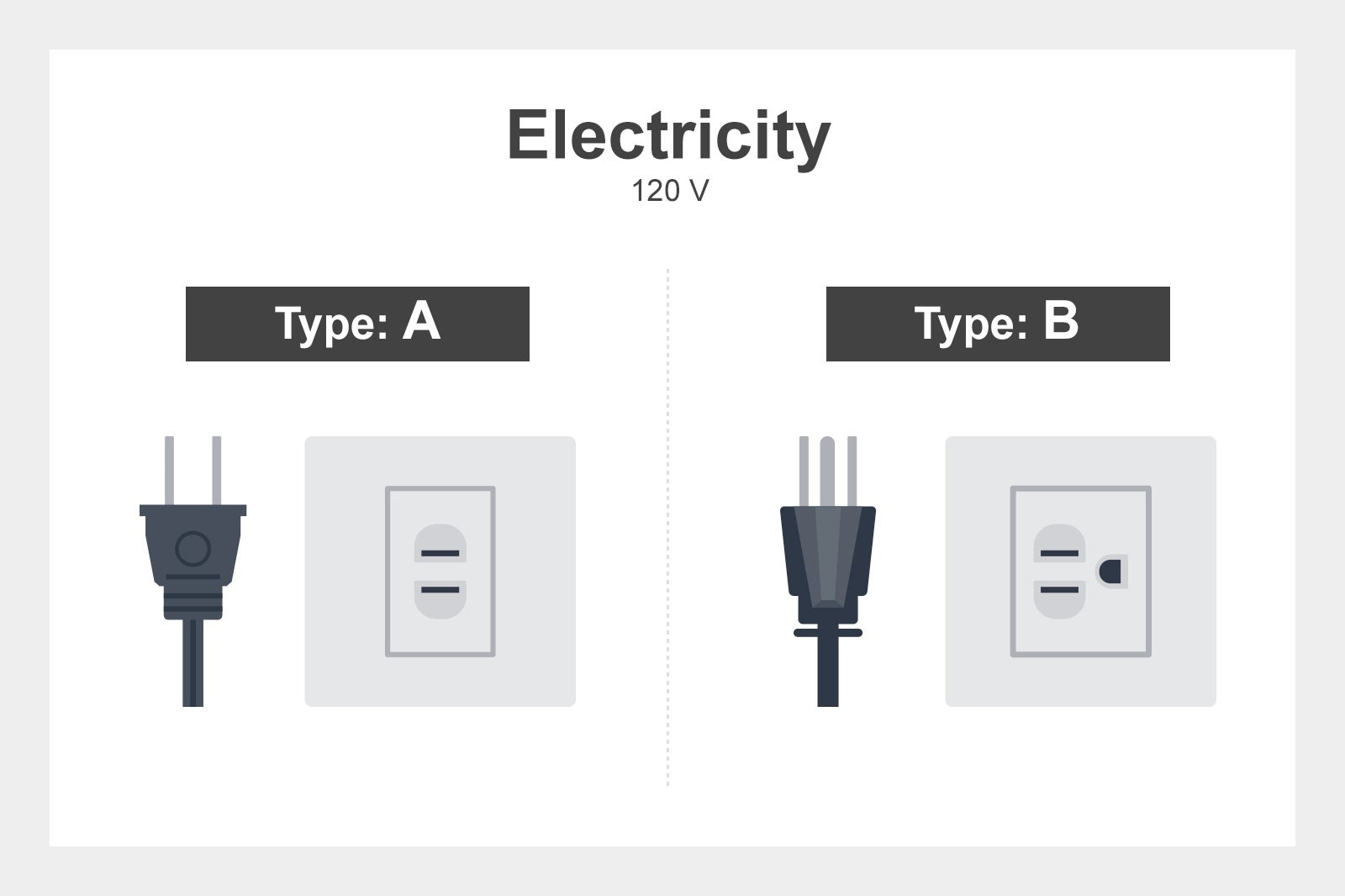 Plug type: A and B
Electricity: 120 V
Currency: United States Dollar (U.S.$)
International dialing code: +1 808
Emergency telephone number: 911
4
How to get to my hotel on Hawaii Island?
The 2 main airports on Hawaii Island are Ellison Onizuka Kona International Airport (KOA) in Kona to the west and Hilo International Airport (ITO) in Hilo to the east. KOA is the busiest of the 2 airports.
Nonstop flights to both airports are available from the USA, Japan and Canada. Another option is to fly to Honolulu International Airport (HNL) on Oahu Island, then take a short flight to the Big Island.
Ellison Onizuka Kona International Airport (KOA)
Kona International Airport is the primary arrival hub on Hawaii Island. It features 1 runway partially built on a lava flow and 1 terminal with 3 gate neighborhoods.
Located 12 km (7 miles) from Kailua Town, and about 40 km (24 miles) from Waikoloa Village, automobile rental, shuttle bus and taxi cabs are the main means for getting to and from Kona International Airport. A public bus with limited services is also available for you to reach Kailua.
Hilo International Airport (ITO)
Hilo International Airport is the secondary arrival hub on Hawaii Island. Most of the flights landing at ITO come from Honolulu, but a few direct flights from the U.S. West Coast – mainly from Los Angeles and Long Beach – are also available.
From here, automobile rentals, taxi cabs and Hele-On buses are at hand for you to get to your hotel.
5
How to get around Hawaii Island?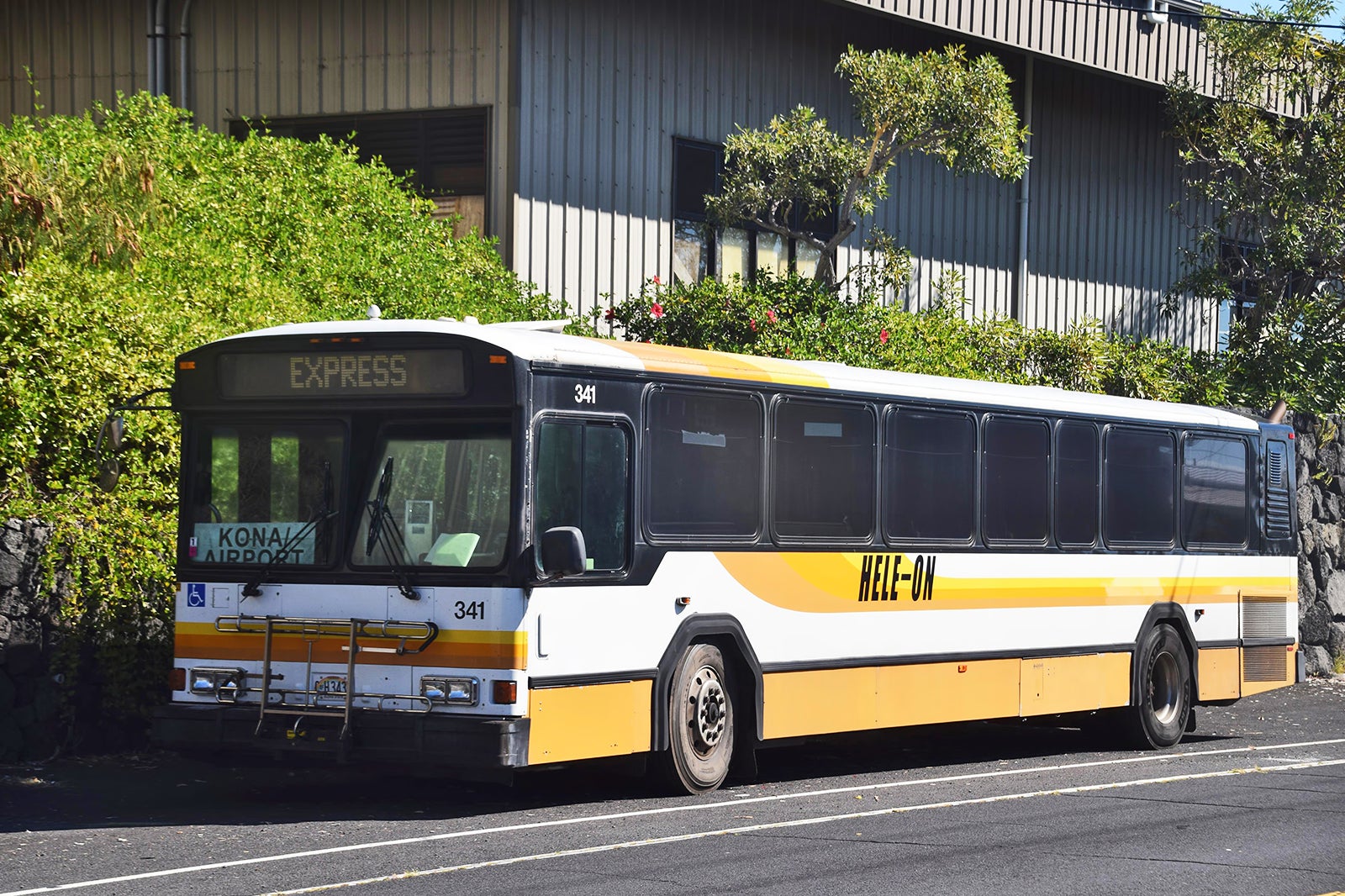 Travel tips
Also known as the Big Island, Hawaii Island covers an area of about 4,028 square miles. Tour buses, public buses, taxi cabs, and ride-sharing apps such as Uber or Lyft are available for you to discover the island, although the popular way to do it is by hiring a automobile. Driving around the entire island, at a leisure pace through stunning landscapes, roughly takes 8 hours.
The 3 main towns and villages on the island are Kailua-Kona, Hilo and Waimea-Kamuela. Hilo is the largest of the 3 and is reputed for being the wettest city in the USA. Their downtown neighborhoods can easily be explored on foot, and they're home to a good choice of dining, shopping and nightlife entertainment options.
Taking a taxi cab in on Hawaii Island
Taxi cabs can be found at airports, cruise ports and mostly in and around Kailua-Kona. They can also be called from hotels. They are pretty expensive – a 15% tip is also expected – so they're not the best way to get around the Big Island if you're on a budget.
You can also use the Uber and Lyft ridesharing services by installing their apps on your smartphone. Rates are slightly cheaper than standard cabs. Both these apps can be used to and from the 2 main airports.
Traveling by bus in on Hawaii Island
Hele-On is the name of the public bus service in on Hawaii Island. Mostly used by commuters, it's the cheapest way to getting around, yet it's not really the most convenient nor is it fast. This being said, it's a good way to mingle with locals and live the life of a local, even for just 1 ride.
Note that, in fun, the Hele-On buses have the reputation of being the coldest place on Hawaii Island, due to an over-the-top use of air conditioning. So, it's a good idea to wear a sweater or warm clothing before getting on board.
Renting a automobile in on Hawaii Island
Renting a automobile is the most popular option for you to discover Hawaii Island at your own pace. A foreign drivers' license can be used for up to 4 months in the states.
Rental automobile agencies can easily be found at Kona and Hilo airports, as well as near the 2 main harbors in Hilo and Kawaihae. In a way to save money, it's recommended to book a automobile a few weeks before your departure, preferably from a local company.
Beware of the speed limit – the maximum is 45 mph. Also, note that most rental agencies don't allow you to get to a few major attractions such as Kauna'oa (Mauna Kea) and Green Sand Beach using their automobiles.
photo by Yoshi Canopus (CC BY-SA 4.0) modified
6
What are the main annual events on Hawaii Island?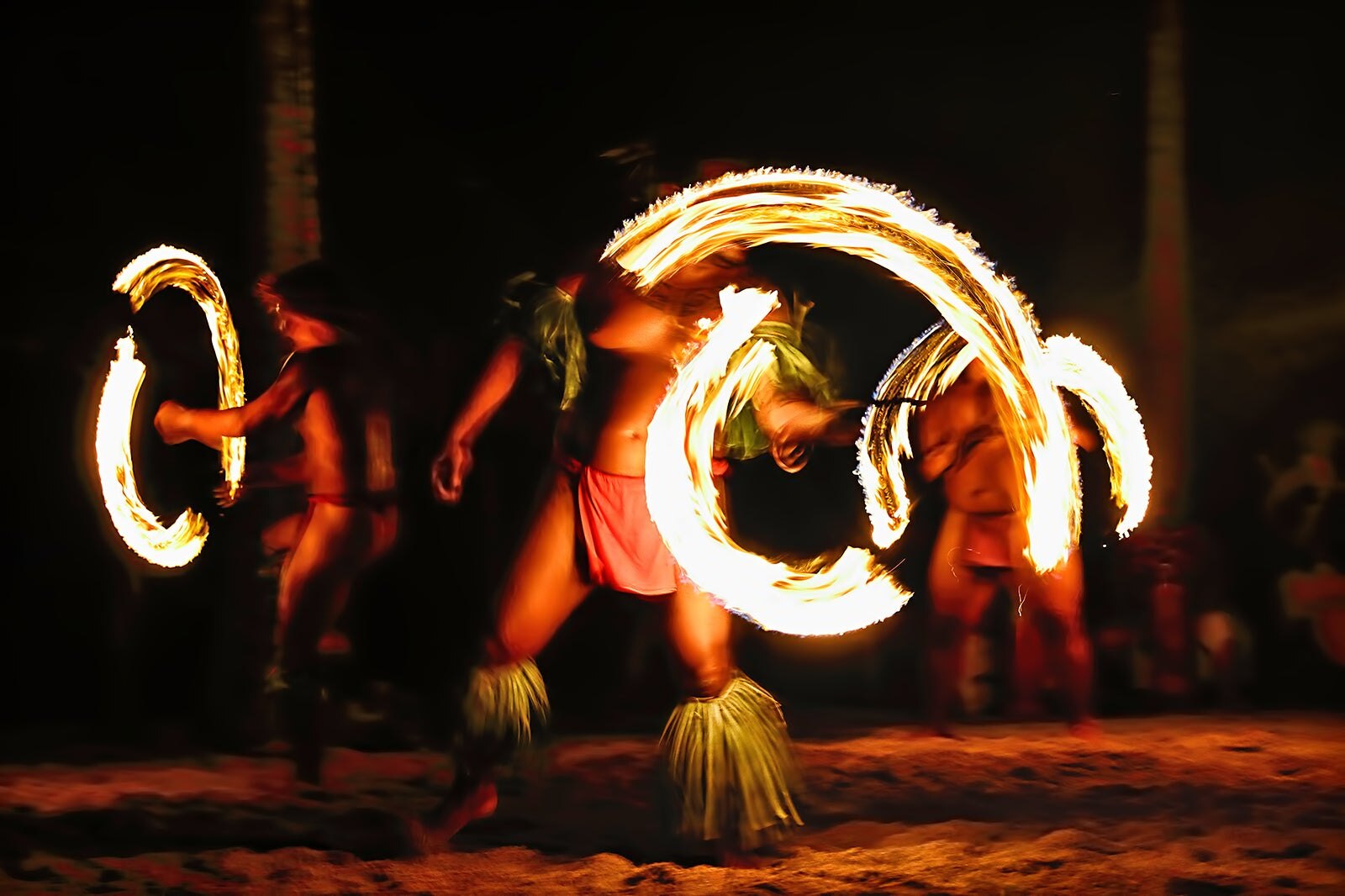 Merrie Monarch Festival
April
This week-long annual festival in April celebrates Hawaiian culture in style. Expect hula performances, local food degustation, artisanal craft fairs, art exhibitions and more.
Where: Hilo
Kamehameha Festival
June 11
A festival of traditional Hawaiian dance, music, arts and crafts held throughout the Hawaiian Islands in memory of Kamehameha, the king who united the archipelago in 1810.
Where: Hilo
Panaewa Stampede Rodeo
February
Discover Hawaiian style rodeo at this festive event held annually during 3 days in February in Hilo. Expect classic bull riding and bronco busting, as well as local double mugging and Po'o Wai U – the local way to wrangle capture wild cattle.
Where: Hilo
7
What are the main landmarks on Hawaii Island?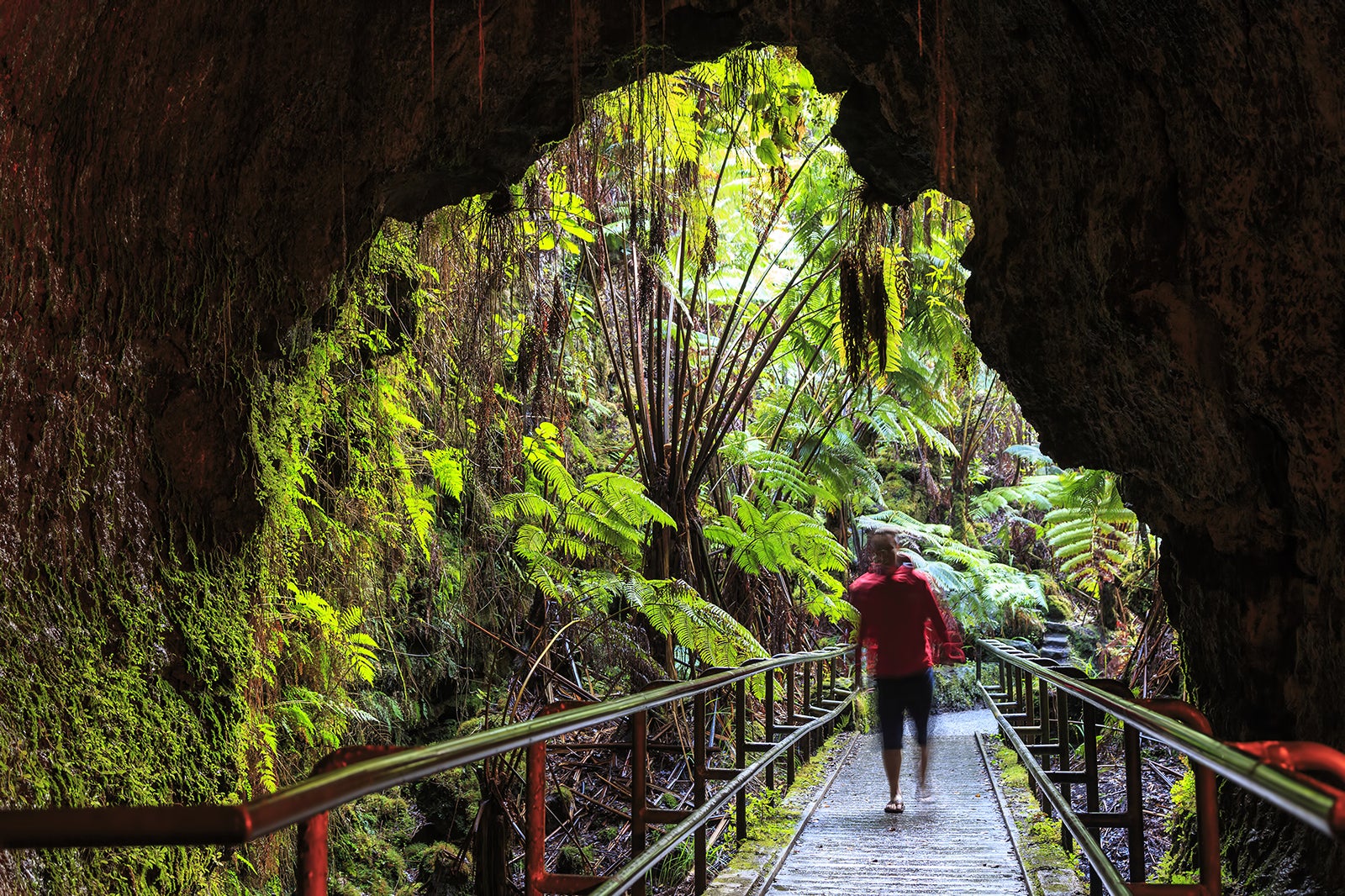 Volcanoes National Park
Hawaii Island's world-famous geological park that's home to 2 highly active volcanoes, the Crater Rim Drive, and viewpoints from where to take in the natural wonder.
Waipi'o Valley Lookout
One of the main hiking and horseback-riding destinations on the Big Island with scenic views over a lush mile-wide valley flanked by dramatic limestone cliffs.
Mauna Kea
The summit of a dormant volcano at nearly 14,000 ft above sea level where stargazing journeys are made for admiring the Hawaiian night sky.
Hawaii Tropical Botanical Garden
Discover over 2,000 species of exotic plant life in a secluded 17-acre estate which has attracted naturalists since 1917.
Pu'uhonua O Honaunau National Historical Park
A 180-acre Hawaiian sacred ground by Kealakekua Bay that's filled with solid stone and wood carved sculptures and a temple of chiefs.
Back to top