11 Things to Do on Hawaii Big Island When it Rains
What to Do When Rain Spoils Plans on Hawaii Island
It's common for rain to wash out a traveler's plans on the Big Island; the Hawaiian archipelago is America's wettest state, after all. But in a destination famed for its awe-inspiring outdoor attractions—belching volcanoes, gushing waterfalls, pristine beaches, and the like—what's left to do when the heavens open up, and the weather turns foul?
Though the Big Island's star attractions may reside outdoors, a downpour doesn't mean your whole day has to be a write-off. From historical sites to chocolate factories and museums to breweries, there's plenty of indoor entertainment the entire family can enjoy. Here are fun things to do on Hawaii Island when it rains.
1
Hulihee Palace
The home of former Hawaiian kings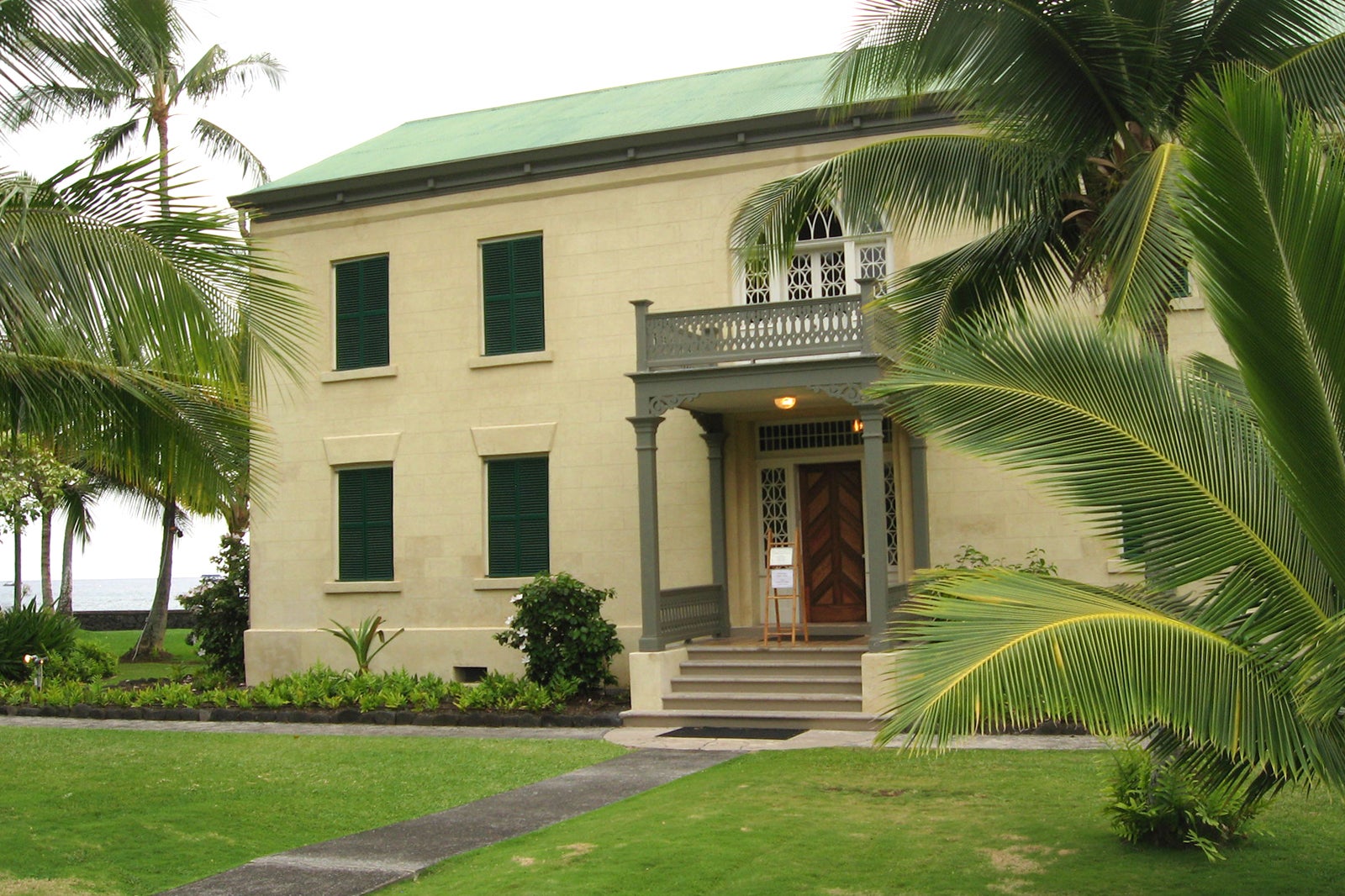 Head to the Hulihe Palace to escape the rain and unleash your inner monarch. Once the summer residence of King Kalākaua and Queen Kapi'olani, the Hulihe Palace now serves as a living history museum to showcase the lives of 19th-century Hawaiian royalty. A wide array of intriguing Victorian-era artifacts sits on display alongside solid koa wood furniture and elegant ornaments, both replica and original.
Drop by on the first Sunday of the month, if possible, to catch a free concert of a local orchestra belting out traditional Hawaiian symphonies. Public tours start at 10am and 1pm, though these aren't strictly necessary as you're free to explore the palace on your own.
Location: 75-5718 Alii Dr, Kailua-Kona, HI 96740, USA
Open: Monday–Saturday from 9 am to 4 pm, Sunday from 10 am to 3 pm
Phone: +1 808-329-1877
photo by Ken Lund (CC BY-SA 2.0) modified
2
Kanaloa Octopus Farm
Meet your spindly tentacled friends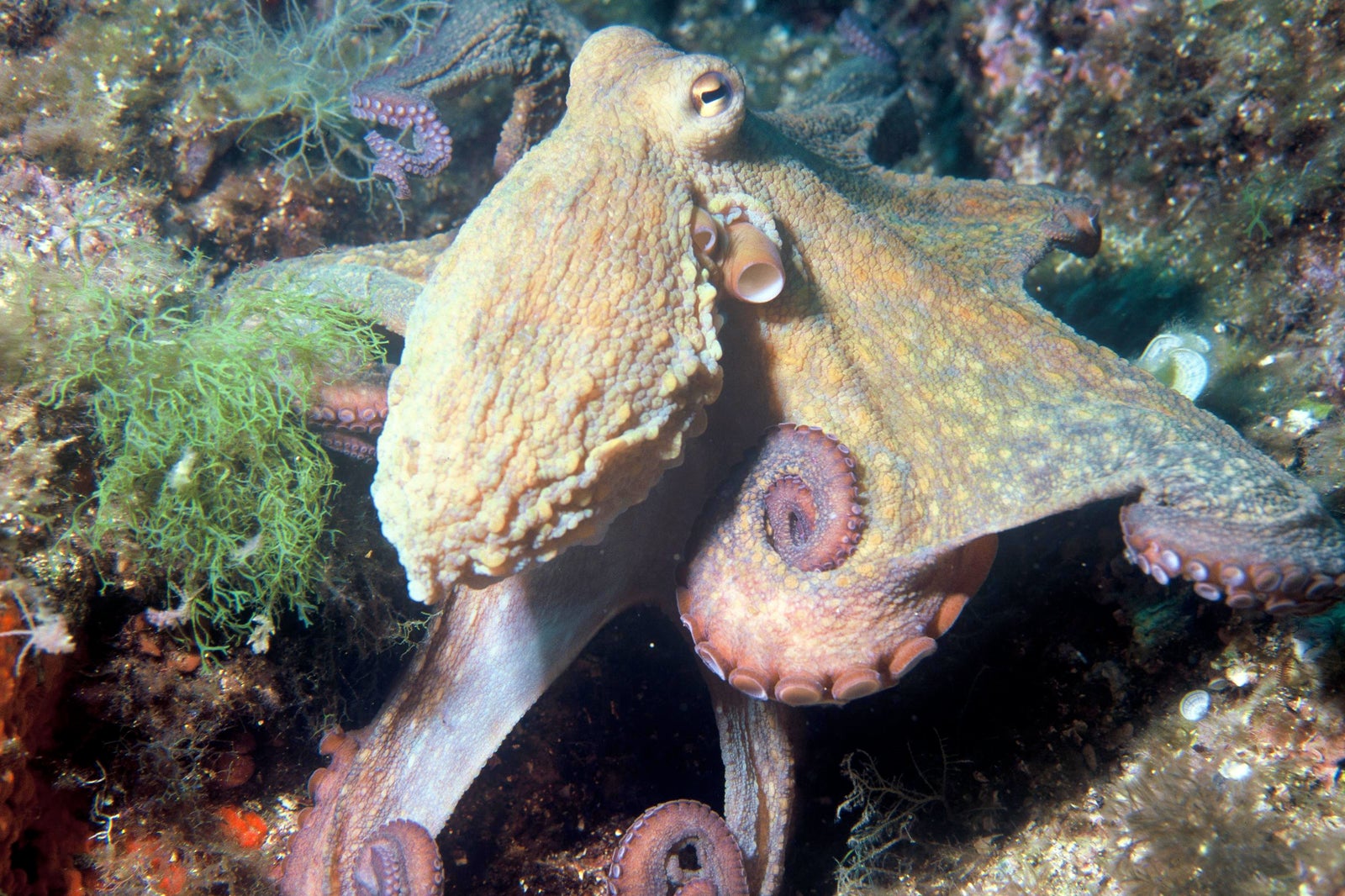 Kanaloa Octopus Farm is a cephalopod aquaculture facility dedicated to researching sustainable farming practices for these intriguing 8-tentacled animals. The hands-on experience sees visitors embark on a one-hour tour, getting up close and personal with 20 adult octopi and a batch of freshly hatched babies along the way.
Feeding and petting these curious creatures is encouraged (don't worry, it's ethical), though some aren't all that enthusiastic about play and would rather hide under their respective rocks. Nevertheless, it's a fun and educational spot to visit that's particularly popular with the kids. A modest entry fee goes reinvested into research.
Location: Kailua-Kona, HI 96740, USA
Open: Daily from 10 am to 11 am and 2 pm to 3 pm
Phone: +1 808-747-6895
3
Big Island Candies
Be like a kid in a candy store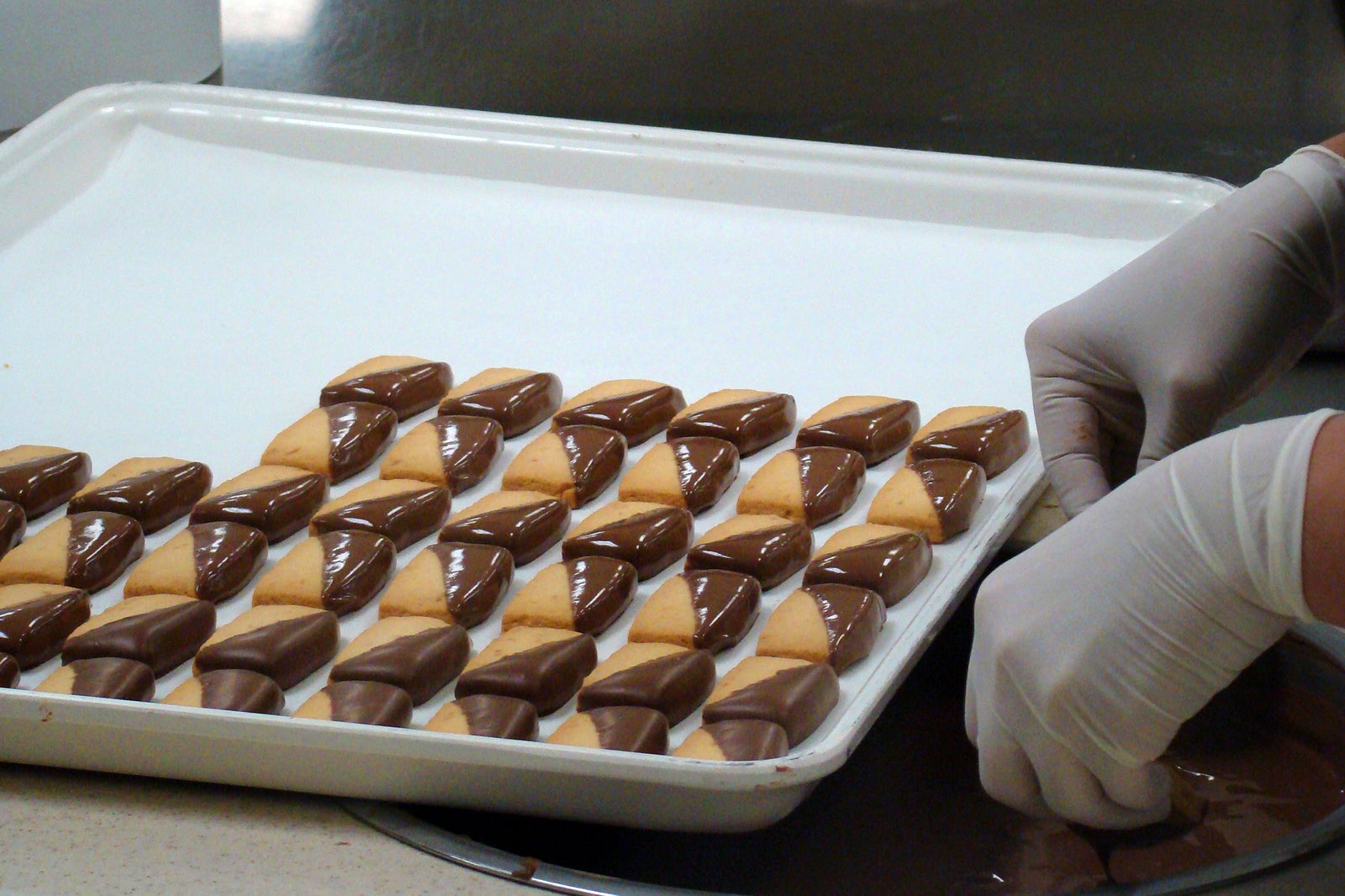 Big Island Candies is a working chocolate factory and upmarket candy outlet in Hilo Bay is not to be missed for sweet tooths. The star of the show here is the divine diagonally dipped shortbread (grab a box to take home), though the roasted Big Island macadamia nuts bathed in Kona chocolate are equally heavenly.
The staff hand out free samples the moment you step foot in the store, and visitors are encouraged to use the viewing room to watch the magic unfold on the factory floor. Kailua Candy Company is an excellent alternate for those who'd rather stick to the west side of the island.
Location: 585 Hinano St #4428, Hilo, HI 96720, USA
Open: Daily from 8.30 am to 5 pm
Phone: +1 808-935-8890
photo by istolethetv (CC BY 2.0) modified
4
Ocean Rider Seahorse Farm
Get up close with a curious sea creature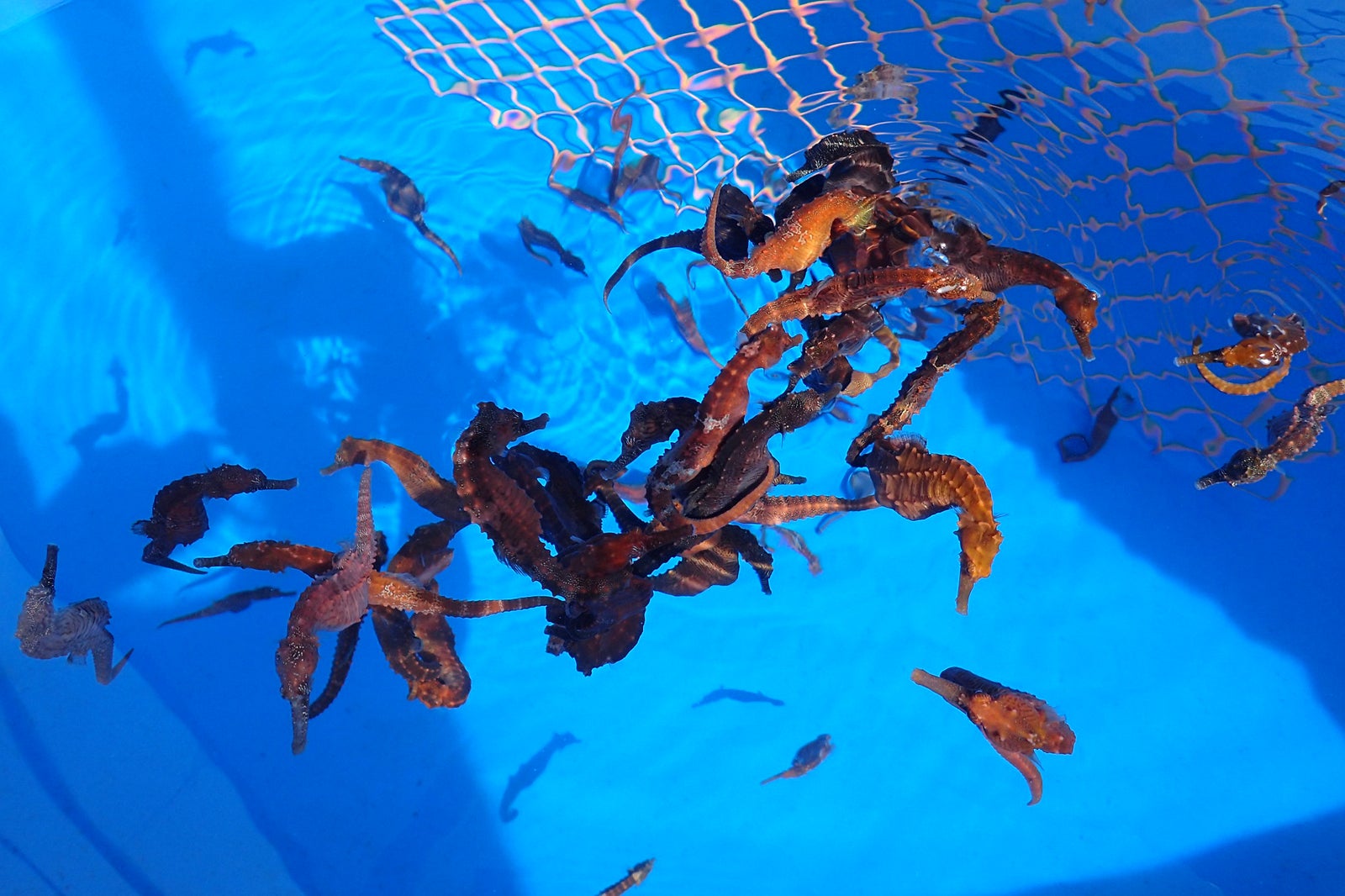 Ocean Rider Seahorse Farm at Keahole Point, Kona, is one place on Hawaii's Big Island where you'll find pregnant males. Seahorses are part of the syngnathid family, the only species where it's the male who gets pregnant, fertilizing the female's eggs and carrying them in a pouch until they hatch.
The team at Ocean Rider looks after over 30 species of seahorses and seadragons at their oceanfront farm. Children aged 5 years and over will have the opportunity to feed and hold a seahorse as well as learn interesting facts about these curious creatures. Tours also touch on the topics of marine conservation and sustainability.
Location: 73-4388 Ilikai Place, Kailua-Kona, HI 96740, USA
Open: Daily from 10 am to 2 pm
Phone: +1 808-329-6840
photo by Laika ac (CC BY-SA 2.0) modified
5
The H.N. Greenwell Store Museum
A blast from the past in a centuries-old general store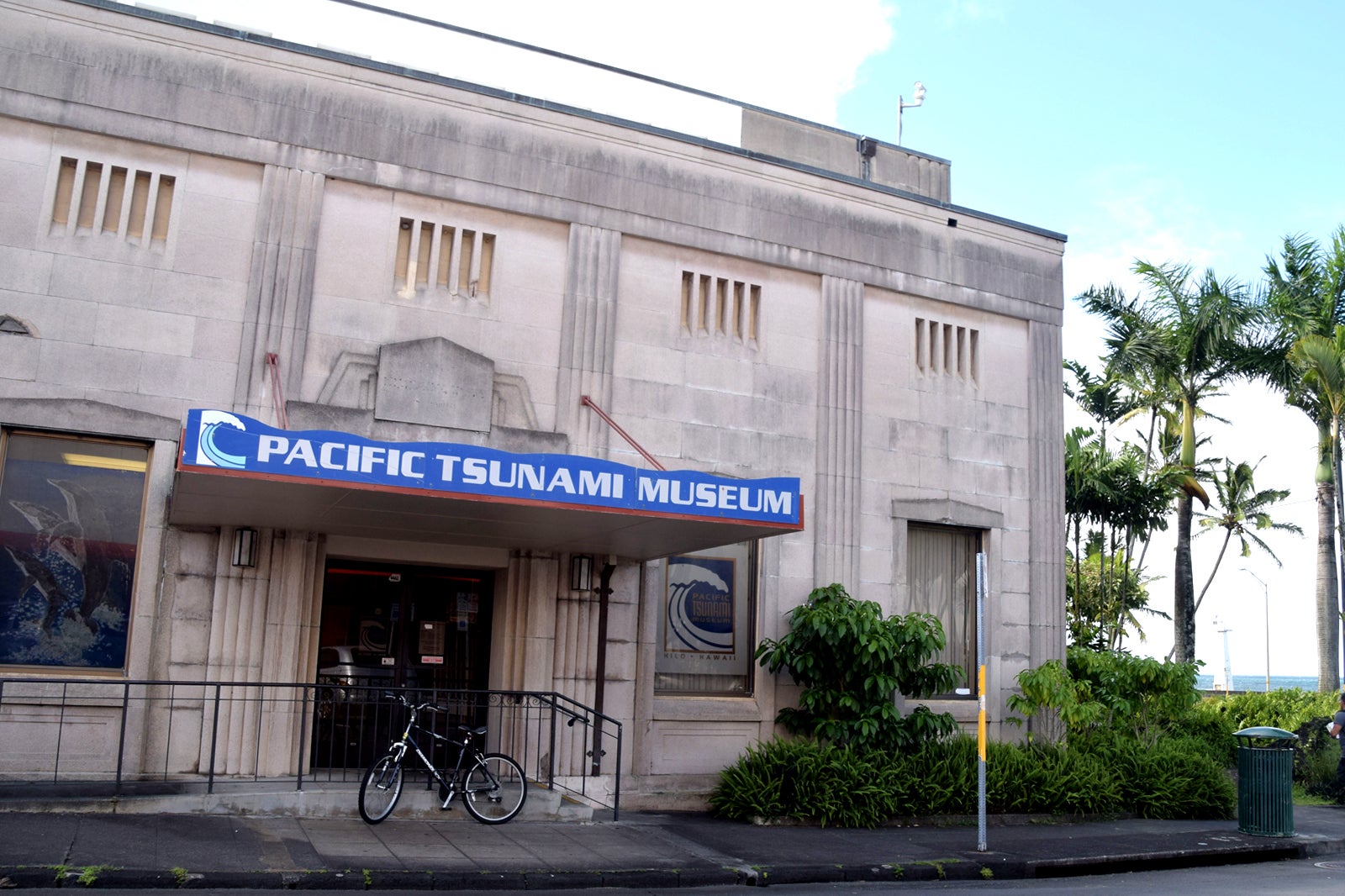 Head to the H.N. Greenwell Store Museum for your Big Island history fix. Founded by an entrepreneurial Englishman back in 1875, this charming stone-brick general store once sold produce from local farms and now serves as a regional history museum. Fully costumed interpreters greet guests on arrival and provide a fascinating portrayal of daily Hawaiian life in the 1890s. "Hands-on History" workshops take place most days for more detailed insight into the past.
The Big Island has several other indoor museums worth visiting on a rainy day: the Pacific Tsunami Museum, the Lyman Museum, the Imiloa Astronomy Center, and the Mokupapapa Discovery Center, just to name a few.
Location: Kealakekua, HI 96750, USA
Open: Tuesday and Thursday from 10 am to 2 pm
Phone: +1 808-323-3222
photo by Yoshi Canopus (CC BY-SA 4.0) modified
6
Kona Wine Market
This place has a huge selection of booze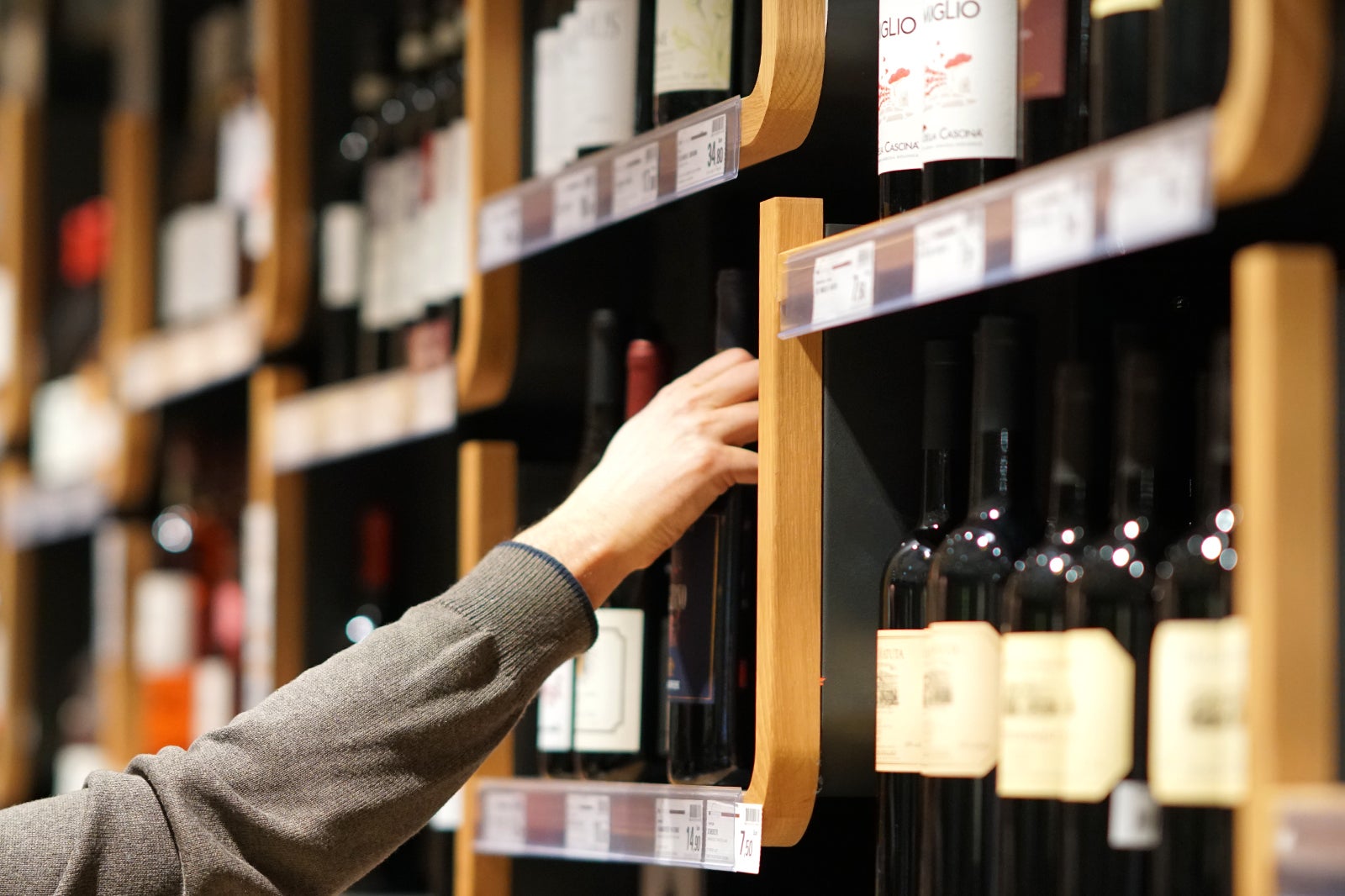 Kona Wine Market is your one-stop-shop for all your alcohol needs. As the name implies, wine is the main product on offer here, with countless varieties of the good stuff here sourced from all over the globe. Be sure to grab a bottle of local Hawaiian wine to quaff in your hotel or bring home as a gift.
In addition to the Hawaiian vino, the store boasts an impressive selection of spirits, cigars, and beer – the pomegranate and ballast point sour wench beers are especially tasty, both available to sample on tap. Keep an eye on their events calendar to see if there are any upcoming wine tasting sessions. If not, consider Volanco Winery instead.
Location: 73-5613 Olowalu St #1, Kailua-Kona, HI 96740, USA
Open: Monday–Saturday from 10 am to 7 pm, Sunday from 11 am to 5 pm
Phone: +1 808-329-9400
7
Ola Brew Co
Beat the wet weather by whetting your whistle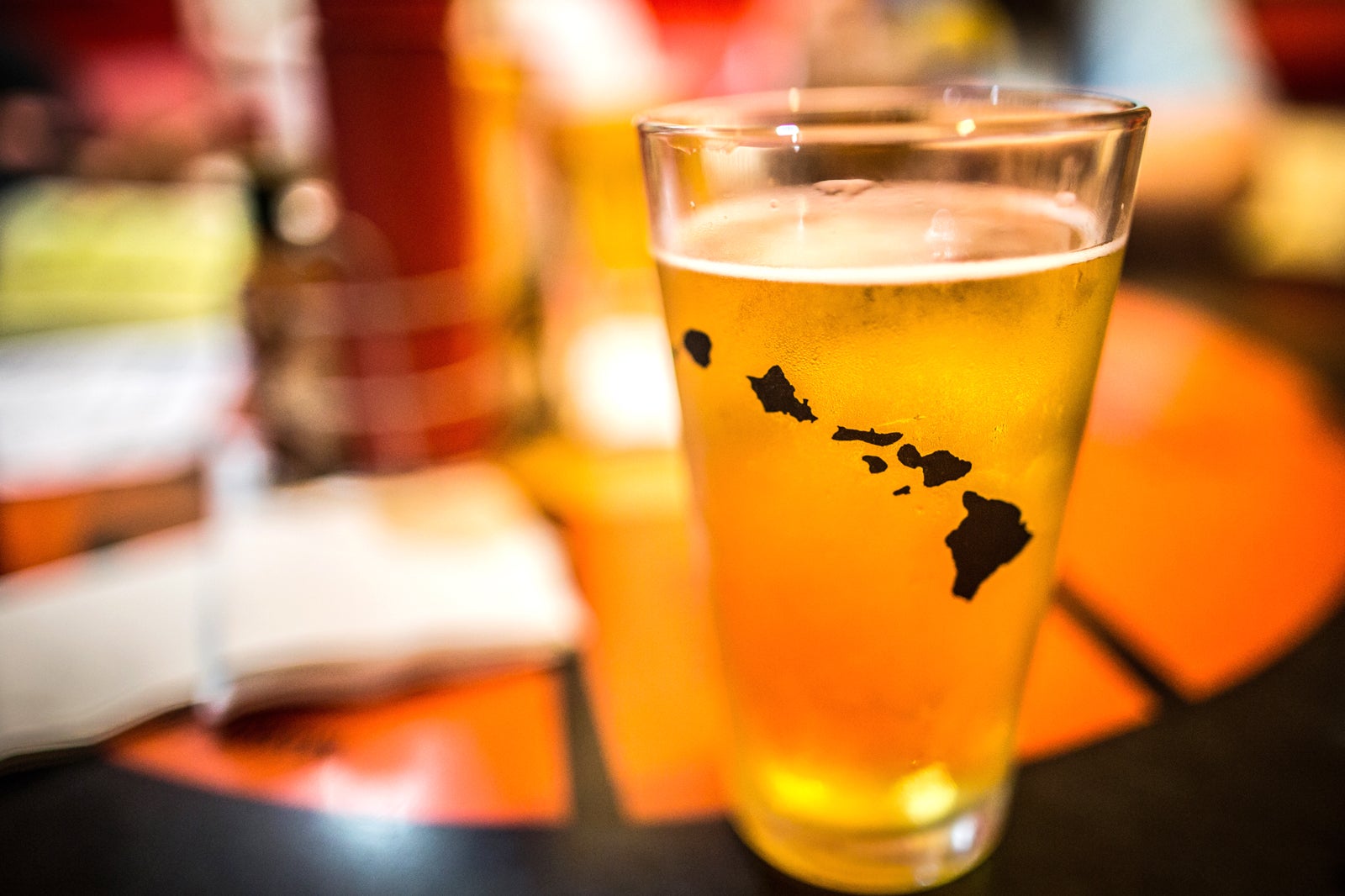 Ola Brew Co offers an excellent antidote to those rainy-day blues: beer (the cider isn't bad, either). The beloved local microbrewery has an extensive selection of citrus-infused ciders, light, refreshing lagers, and heavy hoppy ales to savor, all of which go down a treat regardless of the weather outside. Can't decide which you want most? Grab a taster flight and work your way through them all.
To accompany your beverage of choice, the kitchen whips up classic comfort foods as well as a delicious Ali'i Mushroom flatbread. Alternately, Kona Brewing Company and Paradise Brewing Company, both in Kailua-Kona, offer a similar standard of service, food, and beer.
Location: 74-5598 Luhia St, Kailua-Kona, HI 96740, USA
Open: Friday–Saturday from 12 pm to 9 pm, Sunday–Thursday from 12 pm to 8 pm
Phone: +1 808-339-3599
8
The Vanillerie
Learn the story behind the world's second most expensive spice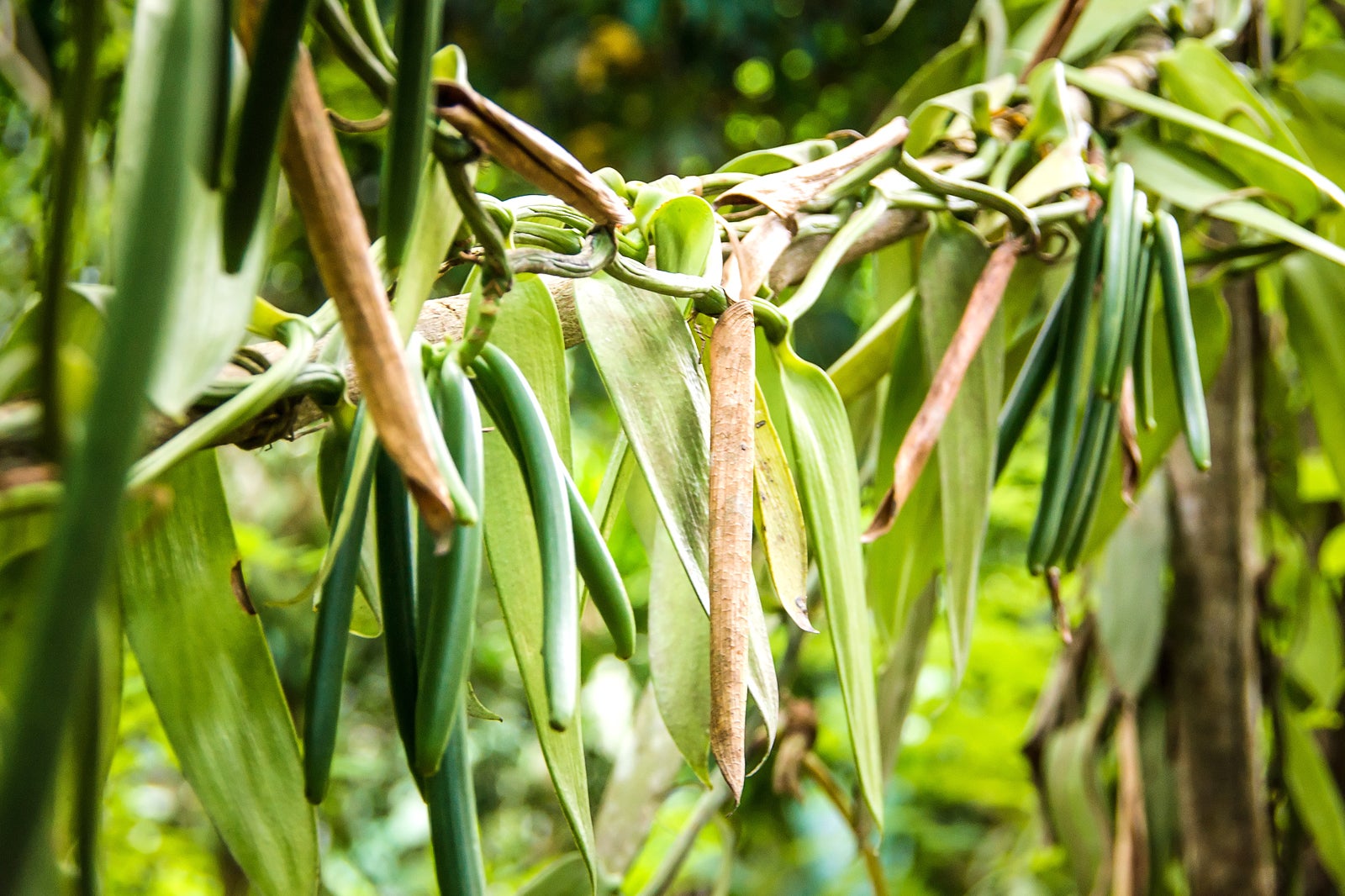 The Vanillerie is Hawaii's premier boutique vanilla farm, and it's very much worth visiting on a rainy day. Your best bet is to embark on the hour-long greenhouse and curing area tour, where an enthusiastic guide will explain the complex growing process behind the world's second-most expensive spice (after saffron).
The informative tour of these picturesque grounds finishes up with a cup of their signature vanilla ice cream. Take a minute to peruse the gift shop at the end to pick up locally made souvenirs. The farm resides a few minutes from the airport, north of Kailua-Kona town.
Location: 73-4301 Laui St, Kailua-Kona, HI 96740, USA
Open: Tuesday–Friday 10 am to 4 pm (closed from Saturdays to Mondays)
Phone: +1 808-331-8535
9
Mokuaikaua Church
The oldest Christian church in Hawaii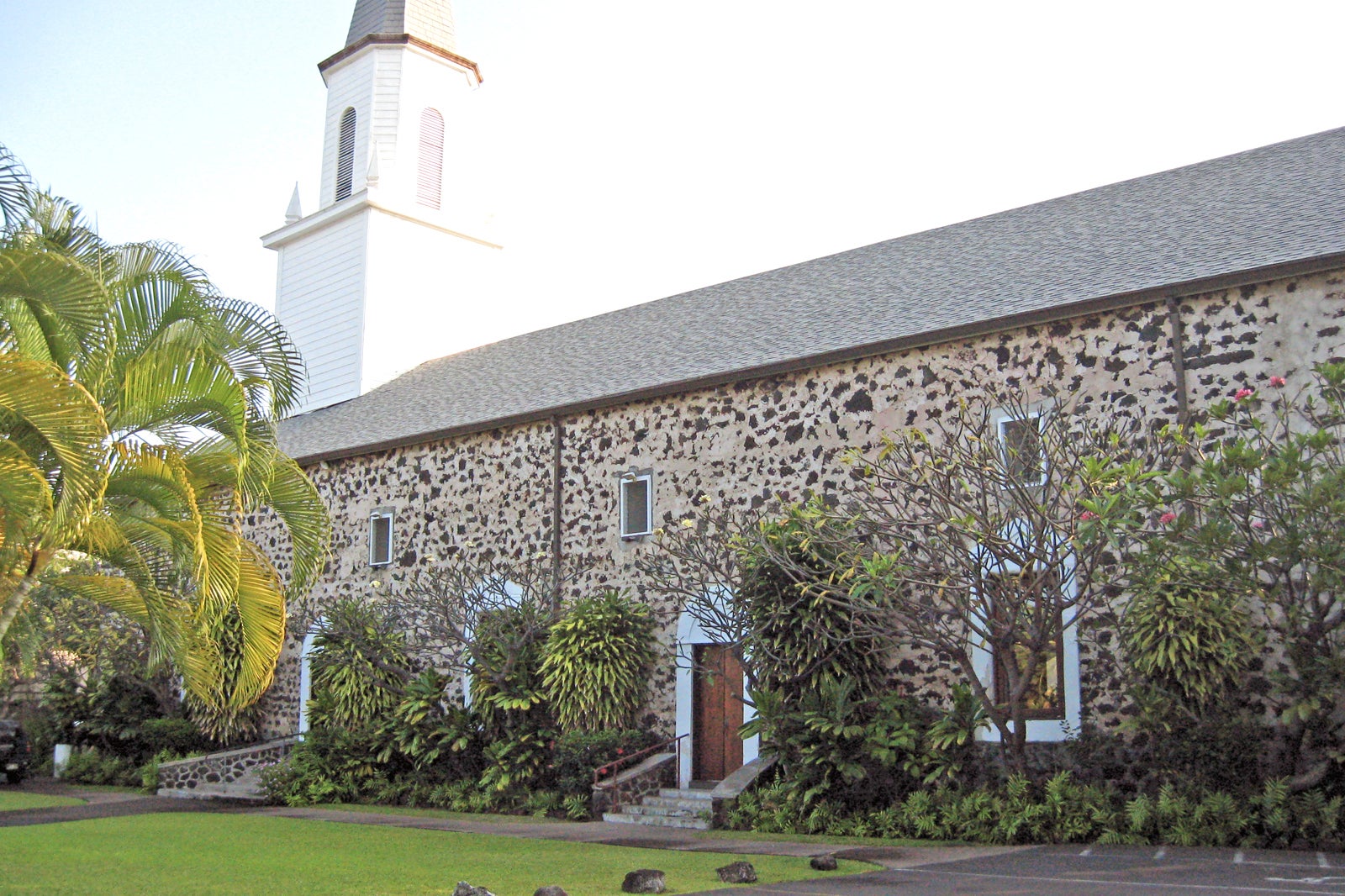 Mokuaikaua Church, the oldest Christian temple on the archipelago, is a fun place to visit for both history buffs and the devout. Missionaries first brought Christianity to Hawaii back in the early 19th century, and this 1820 stone brick chapel was once the epicenter of it all. The edifice, which has survived several earthquakes and tsunami over the years, features a steeple and a cemetery outback.
Guided tours quickly take you around the site and include an explanation of the artifacts stored on site. If you'd like to join or witness worship here, there's a praise service on Friday night and a spirit service on Sunday.
Location: 75-5713 Alii Dr, Kailua-Kona, HI 96740, USA
Open: Daily from 7.30 am to 5.30 pm
Phone: +1 808-329-0655
10
Explore a coffee farm
Taste your way through the world-famous Kona coffee district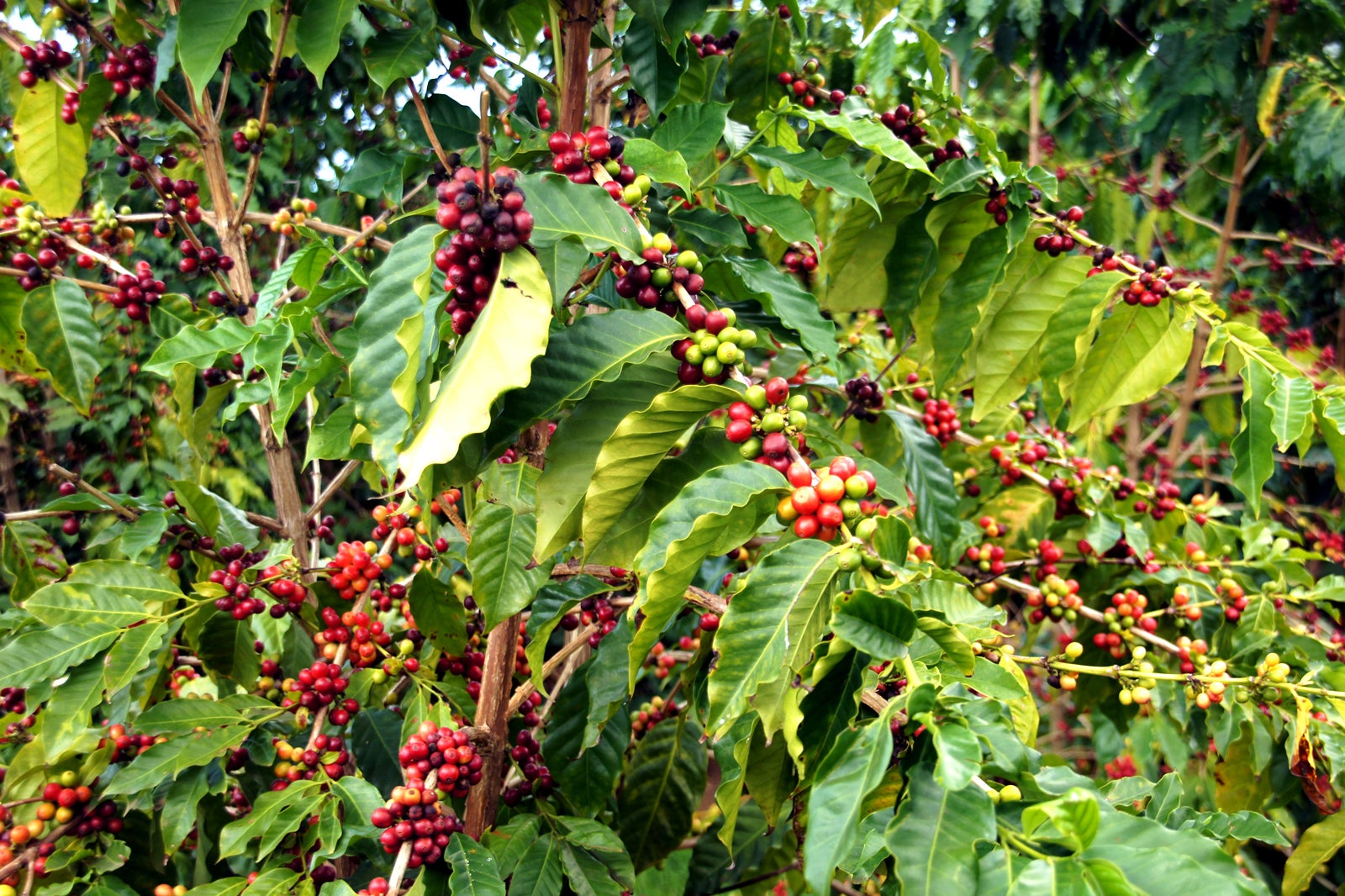 Wedged between volcanoes and the western coast, the Big Island's Kona coffee district grows some of the finest beans on earth. And even though the rain might turn you off trudging through its plantations, the area's numerous coffee farms are a must for caffeine addicts during a downpour.
No less than 600 specialty farms reside line the 20-mile-long scenic route in the hills above Kailua-Kona, many of which offer free tastings to create a 'wine tour' kind of experience. Grab a rental car and check out highlights such as Green Gecko Coffee, Buddha's Sanctuary, and Ka'U Coffee Mill.
11
Visit an art gallery
Explore the Big Island's budding art scene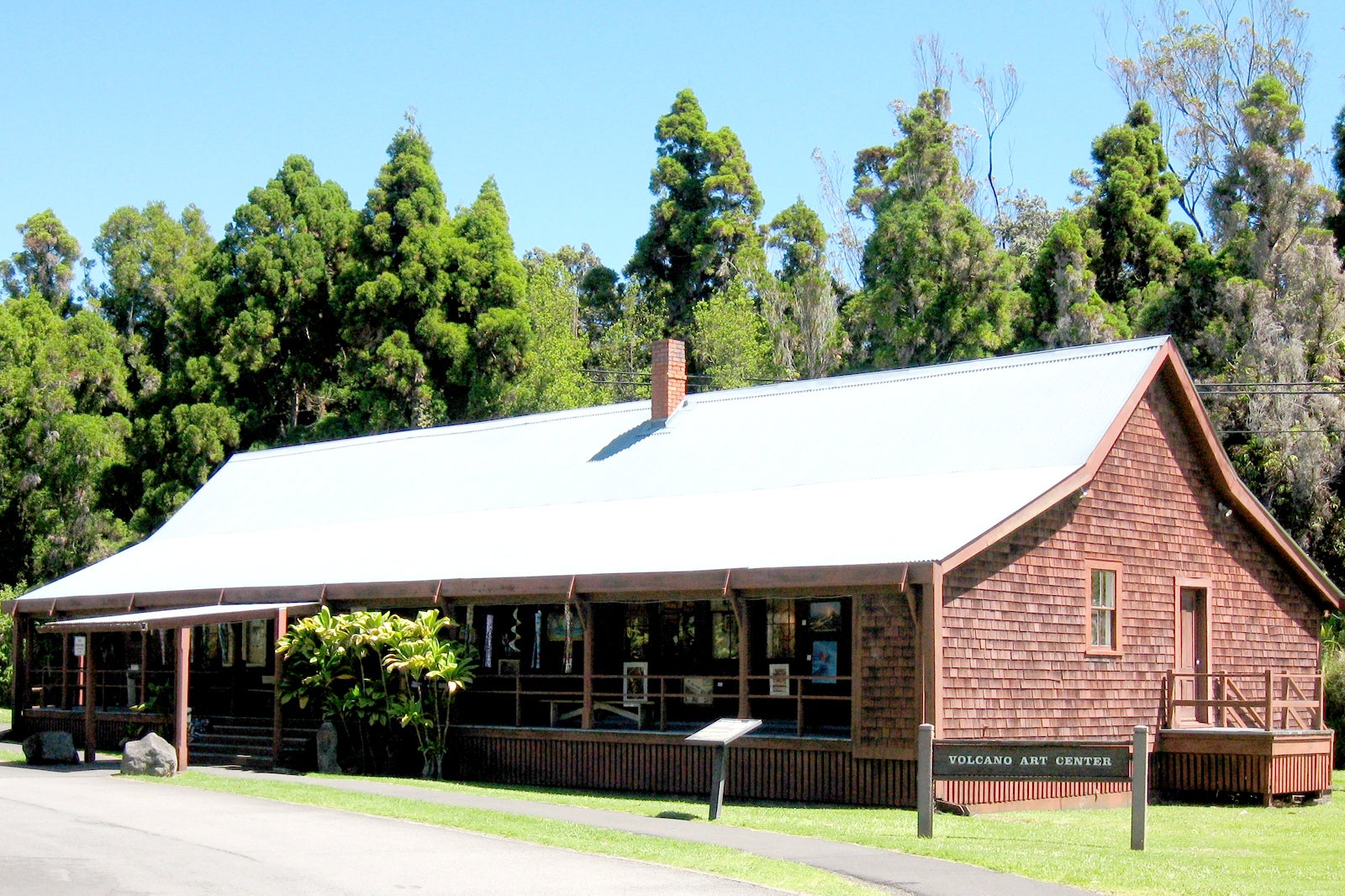 With its gorgeous topography and infectious laidback vibes, the Big Island has long been a haven for artists and bohemians. And for vacationing art aficionados stuck here on a rainy day, there are a plethora of exciting galleries around the island to explore.
Among the main highlights is the Volcano Art Center, a non-profit exhibition that's been promoting community culture for over 50 years. Other exciting artistic spaces include Kona Henna to get a temporary tattoo, Lava Light Galleries and Extreme Exposure for the passionate photographer, and Genesis Gallery to admire the landscapes of talented local painters.
Back to top