Columbus Travel Essentials
Useful Information to Help You Start Your Trip to Columbus
Our Columbus Travel Essentials lays out the essential information you need to help you plan your trip to one of the most popular destinations in Ohio, USA. No matter how frequently you travel, some questions will always need answers: What's the weather like? How can I get from John Glenn Columbus International Airport to my hotel? What currency and type of plug do I need?
We have all these answers plus other basic info about the best time to go, getting there, getting around, and a few useful travel tips. You'll also learn about the most popular landmarks in Columbus such as the Ohio Statehouse, the Columbus Museum of Art, and the German Village. It's all compiled in this Columbus Travel Essentials. After going through this short and easy-to-read guide, you'll be a little more prepared to start your trip to Columbus.
1
When is the best time to travel to Columbus?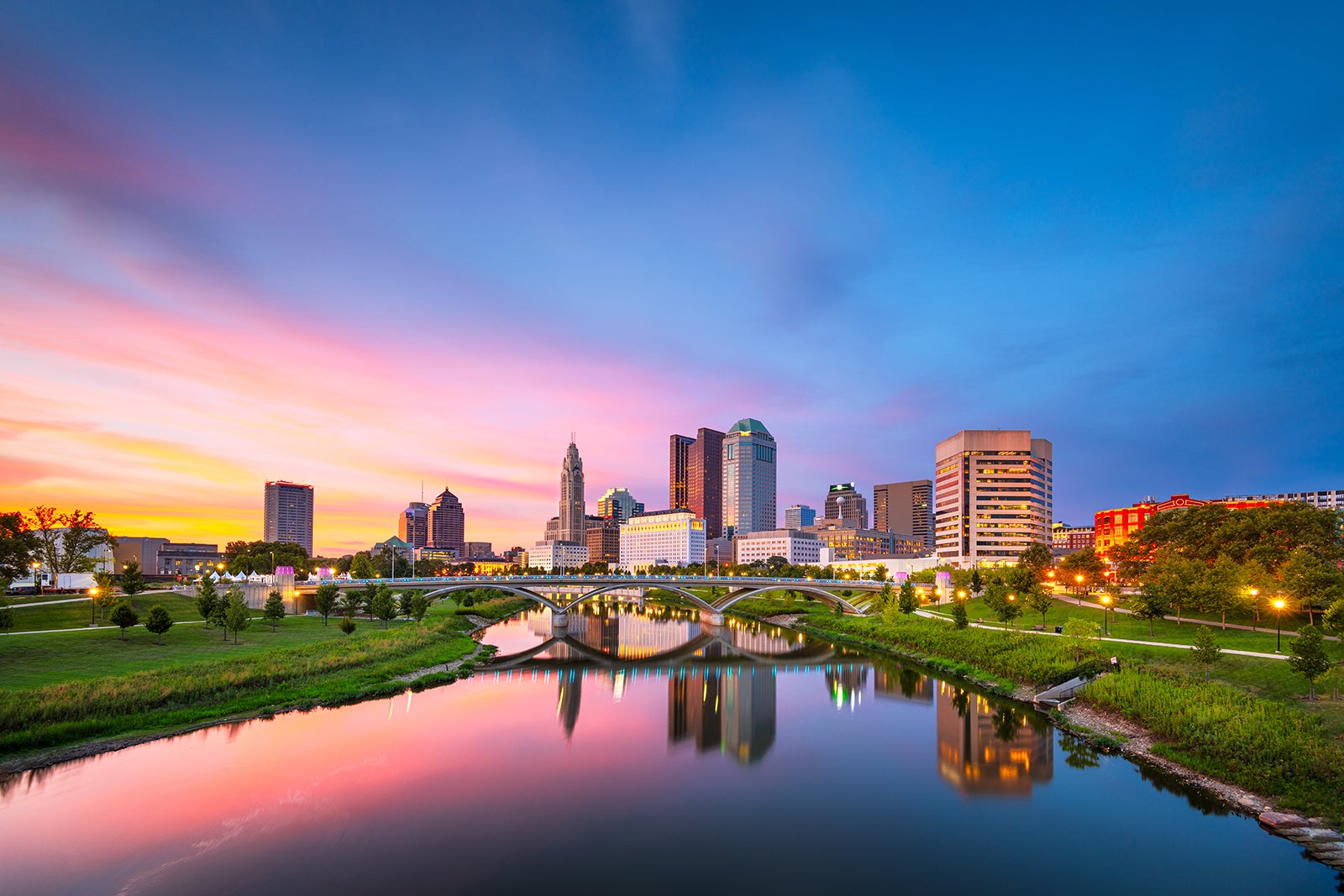 Columbus has a humid continental climate where the summers are warm and humid, and the winters are cold and dry. Average temperatures range from 29°F to 75°F.
Columbus receives significant rainfall throughout the year, and occasionally, severe thunderstorms occur in spring and sometimes in autumn. Blizzards can also occur from time to time in winter. The number of rainy days per month ranges between 9 in August–September and 14 in December–January.
June–September is the hottest time of the year in Columbus, with July being the hottest month. Summer, between June and August, is peak tourist time in Columbus. Expect thicker crowds and higher accommodations rates during summer – it's wise to book a few months ahead of your visit.
The best times to visit Columbus are May, September, and October, right before and after the peak season. It's when weather conditions remain pleasant (however, keep a sweater and a raincoat at hand), accommodations rates are more affordable, and attractions are less crowded.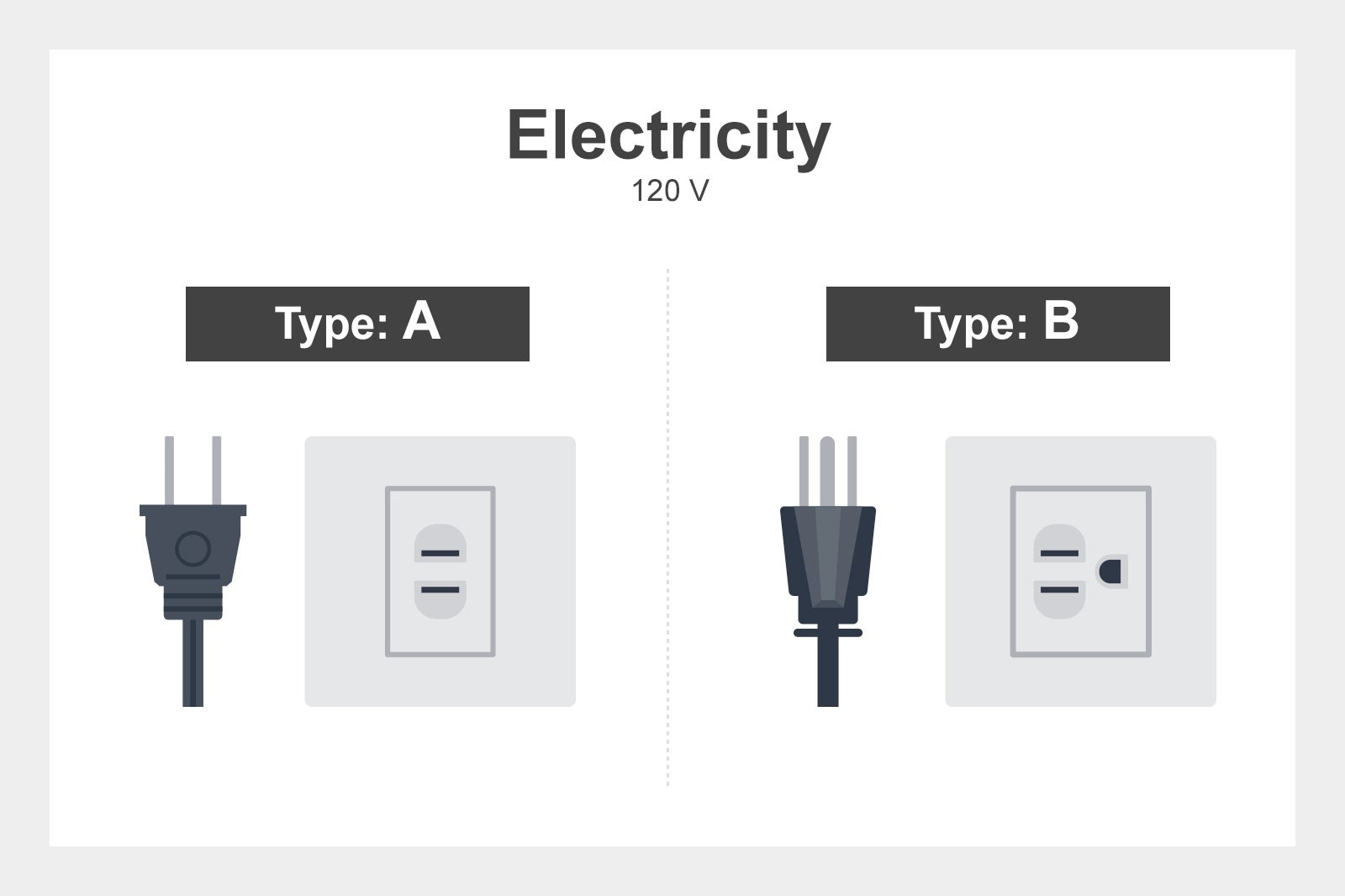 Plug type: A and B
Electricity: 120 V
Currency: United States Dollar (U.S.$)
International dialing code: +1 614
Emergency telephone number: 911
3
How to get to my hotel in Columbus?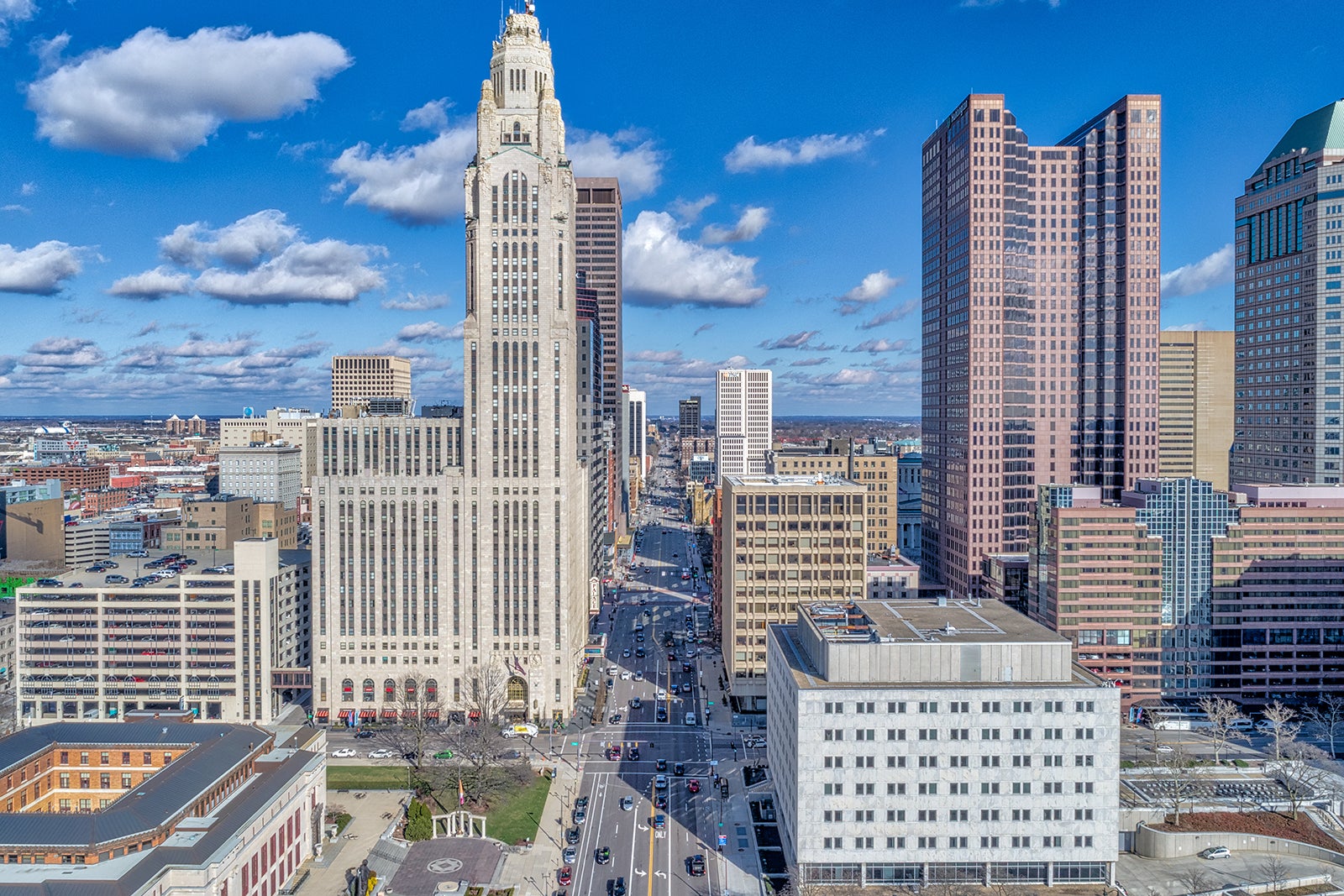 Flying into the city, John Glenn Columbus International Airport serves as your main gateway. The airport lies 7 miles west-north-west of downtown Columbus. A secondary airport, Rickenbacker International Airport, is 10 miles south of the city centre. It's mainly a cargo airport, yet it has also served an increasing number of passengers traveling to Columbus.
If you're traveling on a budget, you can also get into Columbus by Greyhound bus or other commercial motorcoach services with the bus terminal on East Town Street, right in the heart of the city. Driving into the city is easy as it's served by 2 major interstate highways, namely I-70 and I-71.
Which are the main airports in Columbus?
John Glenn Columbus International Airport (CMH) is Columbus's primary airport. It has nonstop and connecting flights to cities throughout the States as well as Mexico and Canada. Flights from other countries may require connecting routes from other major airports. Downtown Columbus is a 10-minute drive from CMH.
Ground transportation options to get you to downtown Columbus from CMH include the following:
You can find taxi stands outside the terminal doors. Uber and Lyft services are available at CMH.
The Central Ohio Transit Authority runs an Air Connect bus to and from CMH every 30 minutes. It's the cheapest way to get to the city centre from the airport.
Many private scheduled shared shuttle services run from CMH to downtown as well as other regional cities.
Automobile rental companies such as Avis, Alamo, Budget, and Thrifty, among others, have a checkin counter on the first floor of the parking garage.
Rickenbacker International Airport (LCK) is a civil-military airfield. It's a 25-minute drive south of Columbus city centre. Its passenger services link it mainly to the main cities of Florida and South Carolina.
From here, you can get to your hotel with the following ground transportation services:
Limos, shuttles, and taxi cabs are available in front of the terminal.
Uber and Lyft rideshare services.
Enterprise Rent-A-Car has a desk near the baggage claim.
Greyhound Station
Columbus' main bus terminal is run by Greyhound and it's also served by interstate bus companies such as Trailways, Megabus, and Peter Pan. The bus station is right in the city centre of Columbus. From here, you can reach your hotel by taxi cab, rideshare, or public bus.
4
How to get around Columbus?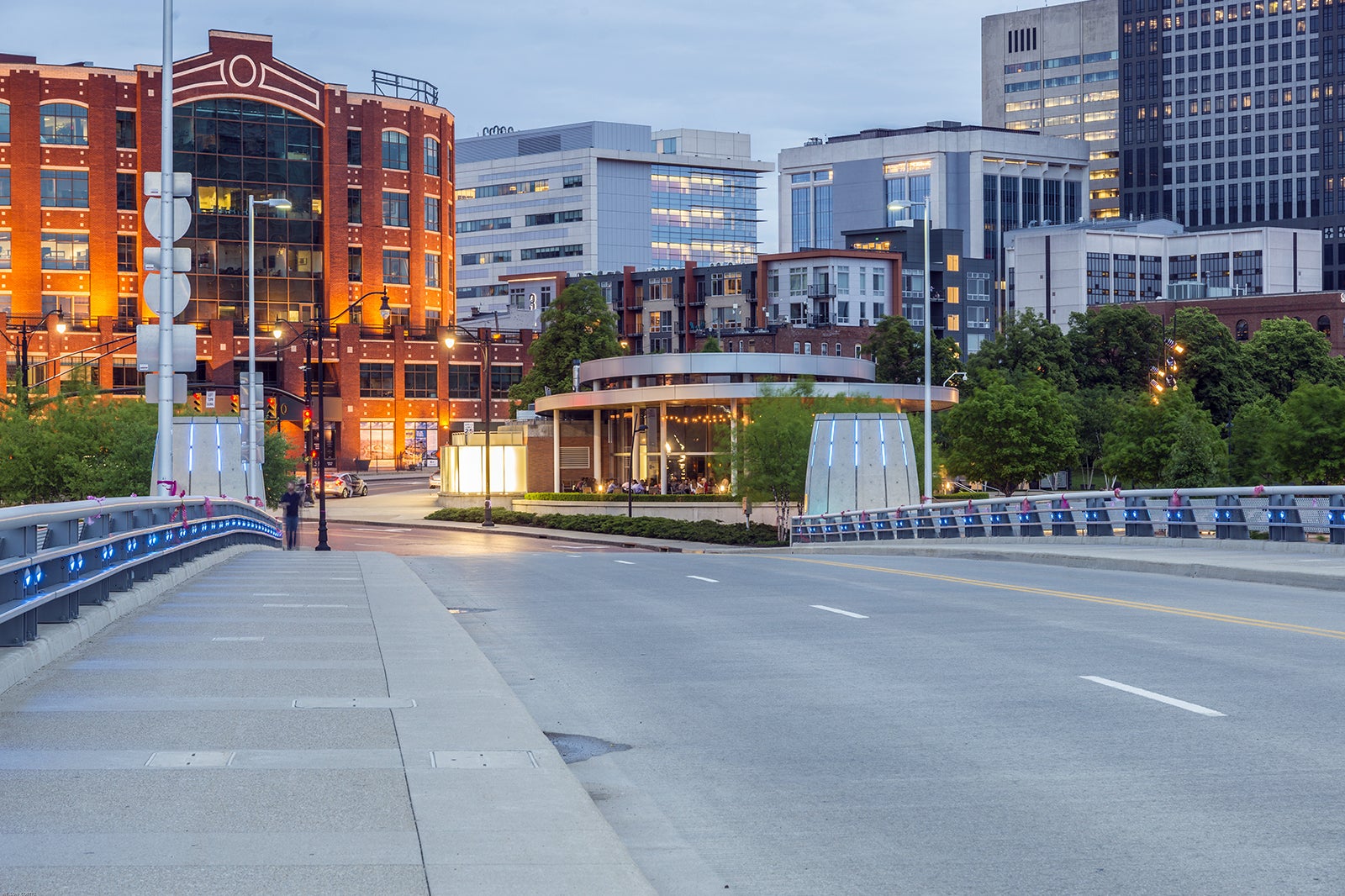 Travel tips
Columbus city centre is about 3 square miles wide. It's easily walkable, with plenty of walking routes that allow you to sightsee among the city's top highlights. These include the parks and promenades on the banks of Scioto River, the Columbus Museum of Art, and the Ohio States House, just to name a few. You can also enjoy free shuttle services offered in open-air golf carts run by a micro-transportation company named FreeRide.
For longer distances, Central Ohio Transit Authority buses, taxi cabs, automobile rentals, and bike-share schemes are among the other means of getting around the city.
Columbus public transportation services
The Central Ohio Transit Authority (COTA) runs a fleet of over 400 buses – including paratransit vehicles – that serve 42 routes covering an area of 562 square miles throughout the Columbus metropolitan area. COTA operates the CBUS, a free downtown circulator that loops every 10-15 minutes between the Short North Arts District and the Brewery District.
Single-ride tickets, day- and 7-day passes are a few of the ticketing options offered. Up to 3 children under 48 inches tall travel for free with a paying adult family member. Single-ride tickets can be paid in cash aboard the bus while passes can be purchased in Kroger and Giant Eagle grocery stores throughout the city.
Taking a taxi cab
Taxi cab services are available throughout Columbus, with taxi cab stands located at major hotels, as well as shopping and entertainment districts. Major operators include Yellow Cab of Columbus (+1 614-444-4444), Express Cab of Columbus (+1 614-822-8666), and Columbus Taxi cab Service (+1 614-262-4444), just to name a few.
Uber and Lyft are the main ride-hailing apps used in Columbus. Their rates are slightly cheaper than standard taxicabs. They accept payments by credit card.
Renting a automobile in Columbus
Renting a automobile is a good option for getting around Columbus, especially if you plan to visit the outlying attractions or even explore Ohio on the other side. You're allowed to drive in Ohio for up to 1 year with a valid foreign driver's license. There are many options for parking in the heart of the city. You can check out online maps for finding a convenient parking lot.
Besides being available at the John Glenn Columbus International Airport, among the automobile rental companies with offices throughout the city are Enterprise (+1 614-621-8899) and Budget (+1 6147-375-400).
Is Columbus a bike-friendly city?
Columbus is a bike-friendly city that was given a Bronze status ranking by the League of American Bicyclists. The urban planners continue to improve the bike lanes and trails across the city. You can find the Columbus Metro Bike Map at Columbus area bike shops and public libraries.
Launched in 2013, COGO Bike Share operates over 80 stations home to over 600 bikes. Rates are reasonable, you just need to install the Lyft app on your phone to use a bike. Single trip and day passes are available.
5
What are the main annual events in Columbus?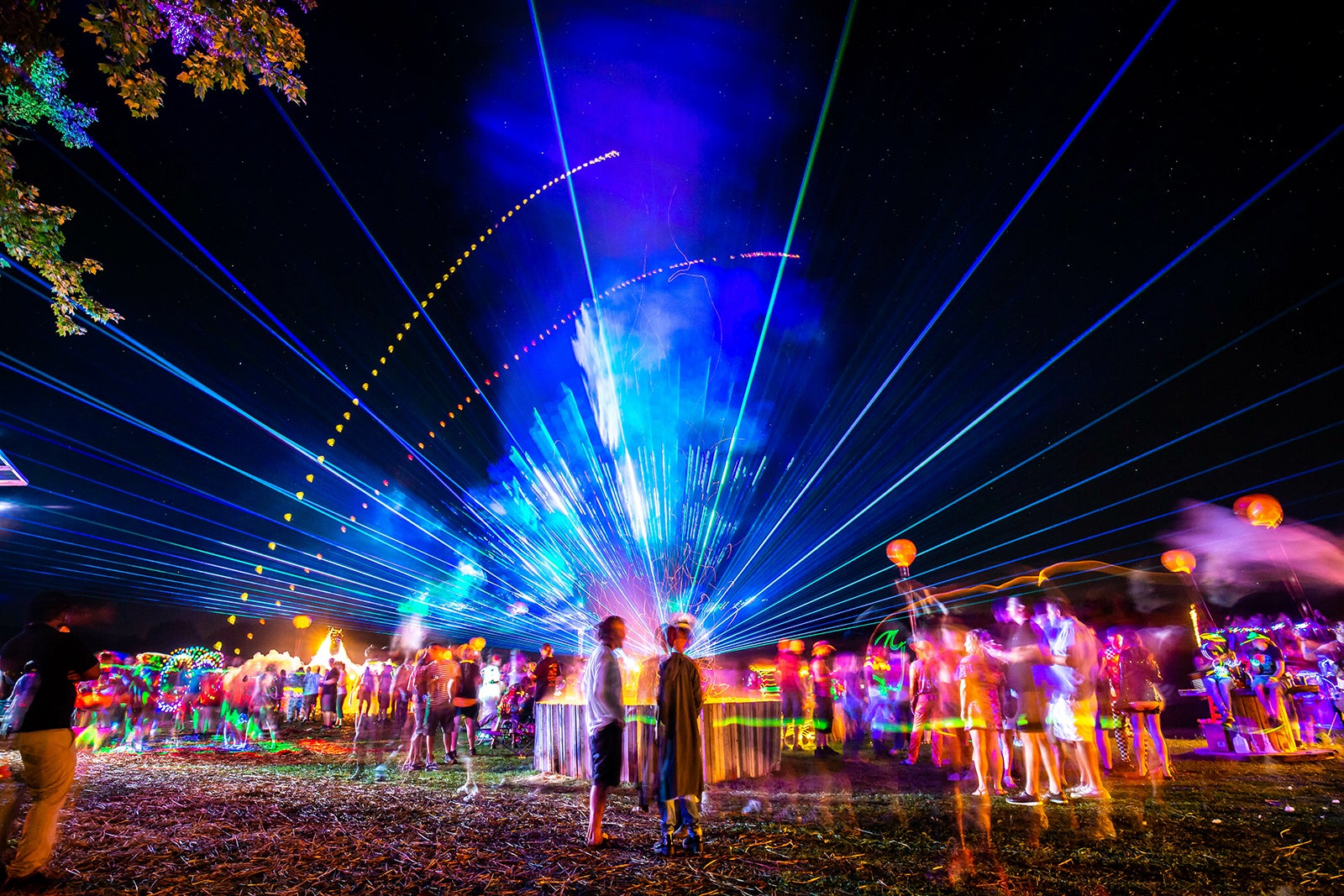 Sonic Temple Festival
May
A 3-day festival with multiple stages where world-class bands such as Joan Jett & the Blackhearts, System of a Down, and Foo Fighters have performed. Art installations from renowned artists are also part of the festival.
Where: MAPFRE Stadium
Ohio State Fair
July
One of the largest state fairs in the USA showcasing a multitude of events – sports competitions, performances and a food festival presenting North American and international dishes.
Where: Ohio Expo Center and State Fairgrounds
Columbus International Festival
September
A celebration of multiculturalism, featuring live cultural entertainment, fashion shows, children's activities, and ethnic food sampling and cooking demonstrations.
Where: Franklin Park Adventure Center
6
What are the main landmarks in Columbus?
Ohio Statehouse
The seat of state government and one of the oldest working statehouses in the USA. It's home to an exceptional collection of portraits and historical artifacts, including a marble bust of Abraham Lincoln.
Columbus Museum of Art
Home to a collection of early modern American and European paintings, Impressionist works, Cubist art, photography, and glassworks, as well as some extraordinary sculptures in the gardens.
The German Village
A neighbourhood featuring delightful architecture and quiet leafy streets dating to the mid-19th century, with German-themed eateries and stores selling jewelry, pottery, and home décor.
Olentangy Indian Caverns
A site with fascinating geology with some of Ohio's oldest history. Carved by an underground river, they were used by the Wyandotte Indians as a refuge from enemies.
Back to top