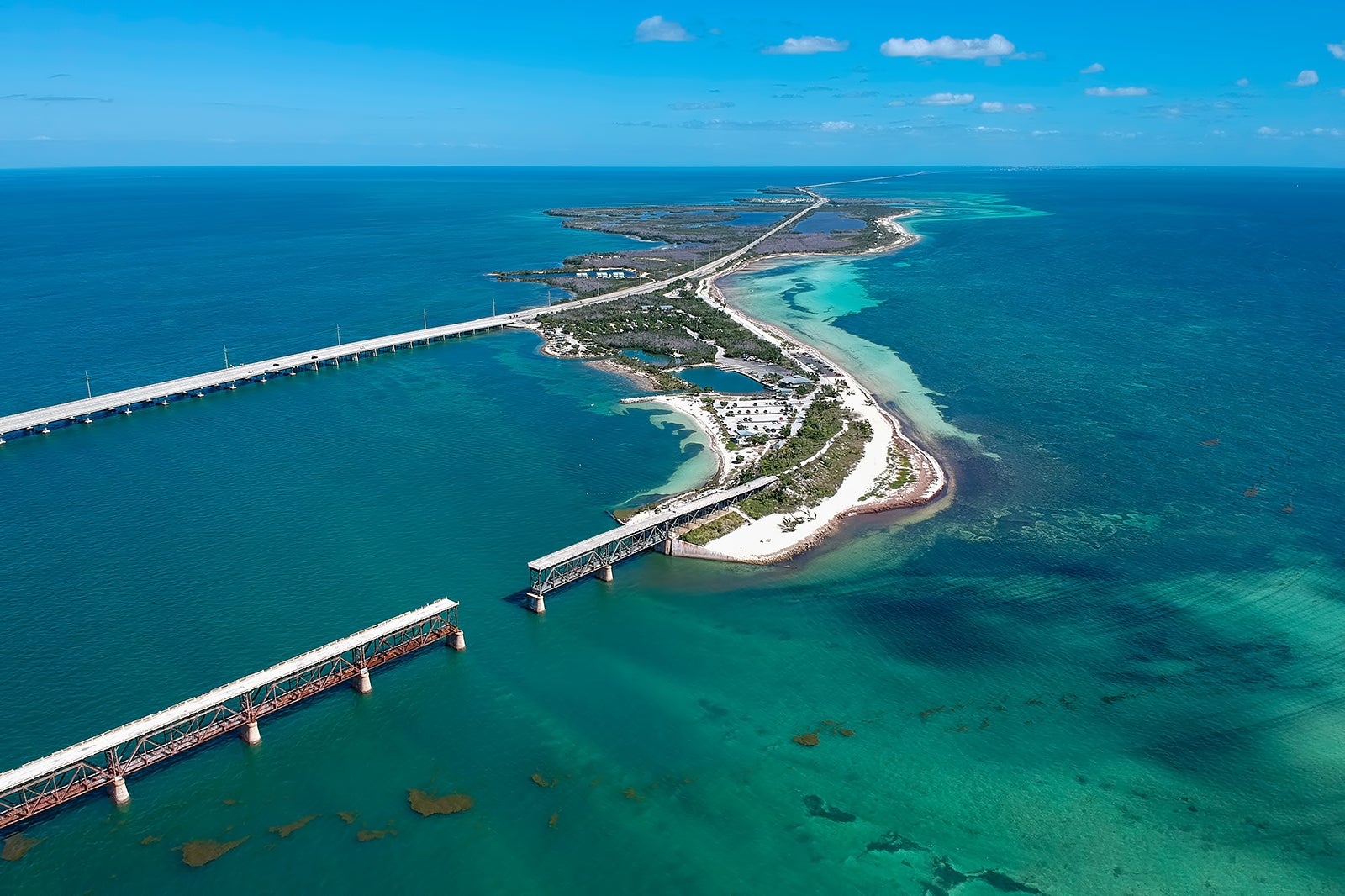 10 Tips to Save Money in Florida Keys
Florida Keys for Budget Travelers
Traveling to the Florida Keys on a budget can be an unforgettable experience as the sandy beaches and unrelenting sunshine can create opportunities for fun for the whole family. To get the most out of your trip, however, it's essential that you stretch your budget as far as it can go.
Fortunately, a trip to this tropical paradise doesn't have to be as costly as you might think. Here are some top tips to save money in the Florida Keys that you should consider before embarking on your adventure.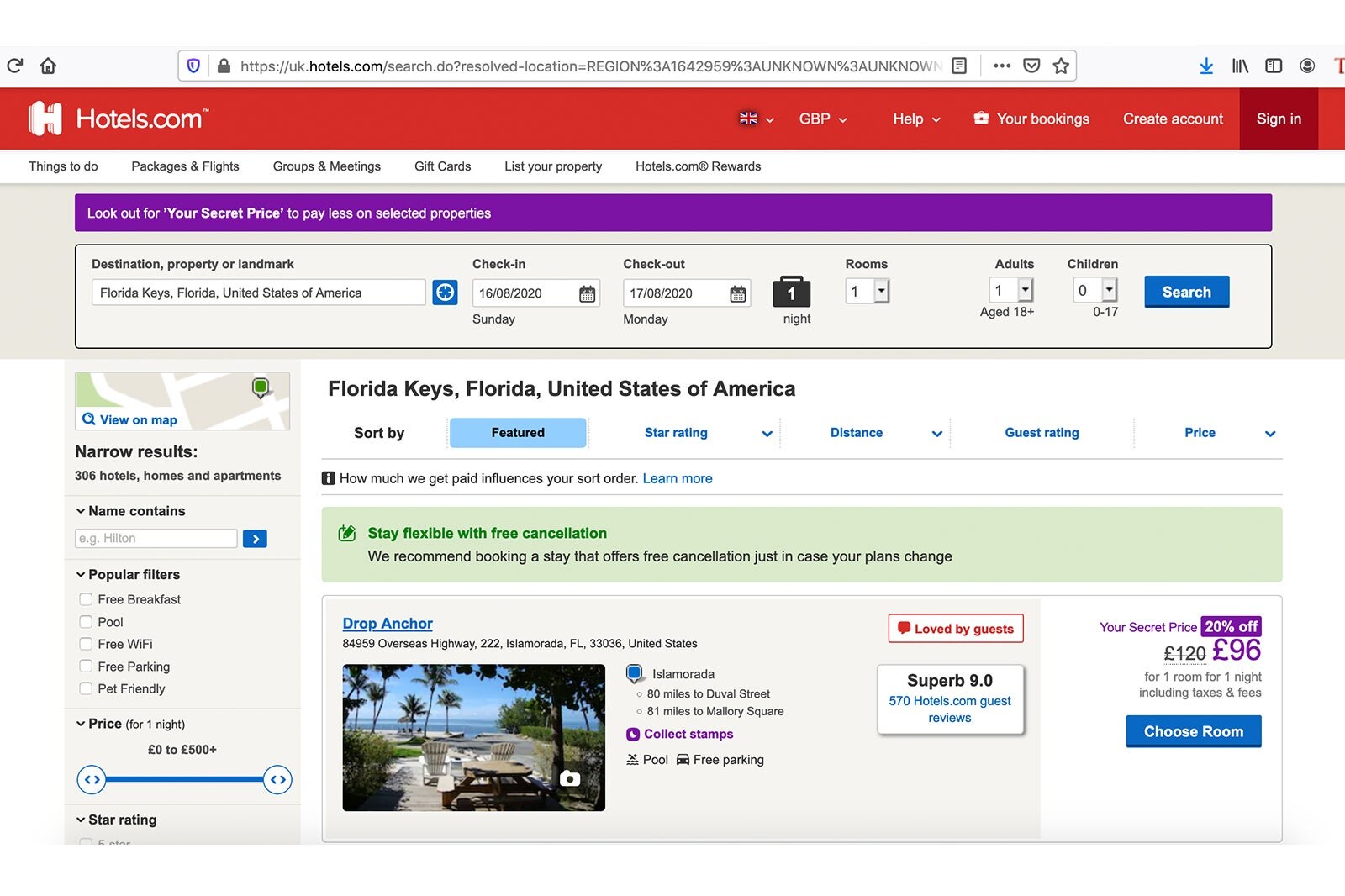 The further you book your trip in advance, the more you can save on all sorts of travel costs. Hotels are always more affordable when booked earlier, and the same is true for flights. Keep in mind that booking in advance won't save you a significant amount of money unless you do so months before the date of your actual trip.
Create a plan for the distant future, as doing so can lead to significant savings that will make the trip much more fulfilling once it actually happens.
2
See the show at Mallory Square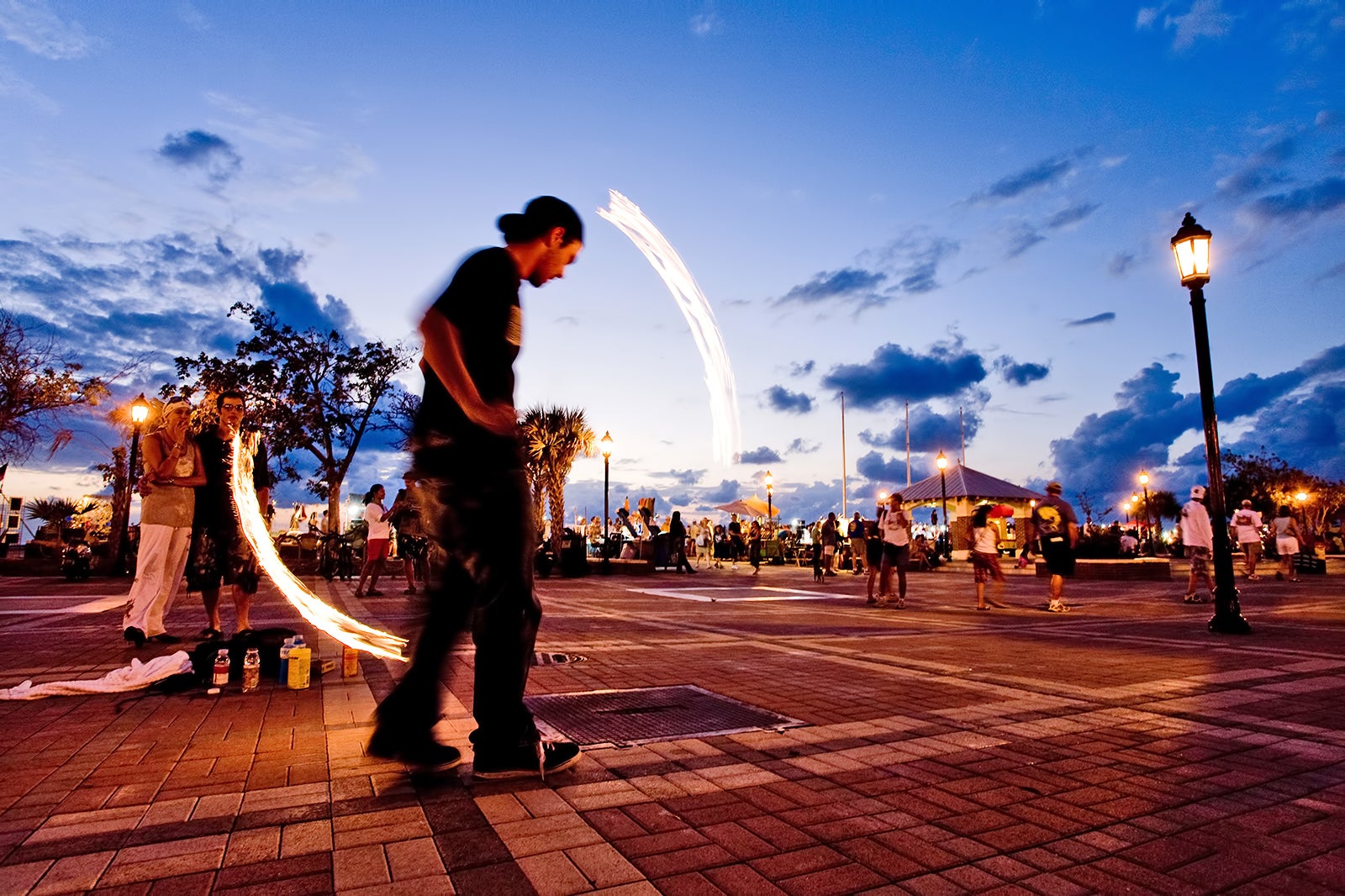 While there's plenty of attractions in the Keys that have an entry fee, there's no barrier of entry whatsoever to the show at Mallory Square. Known as the Sunset Celebration, this nightly festival features a wide variety of attractions, including street performers putting on small skits, playing music, and even making crafts.
It's also a great place to watch the sunset over the water, as the sky turns a breathtaking orange-yellow. Don't forget to frequent the food carts too, for some delicious local treats.
Location: 400 Wall St, Key West, FL 33040, USA
Open: Daily from 6.30 am to 11 pm
Phone: +1 305-809-3700
3
Bike or walk to get around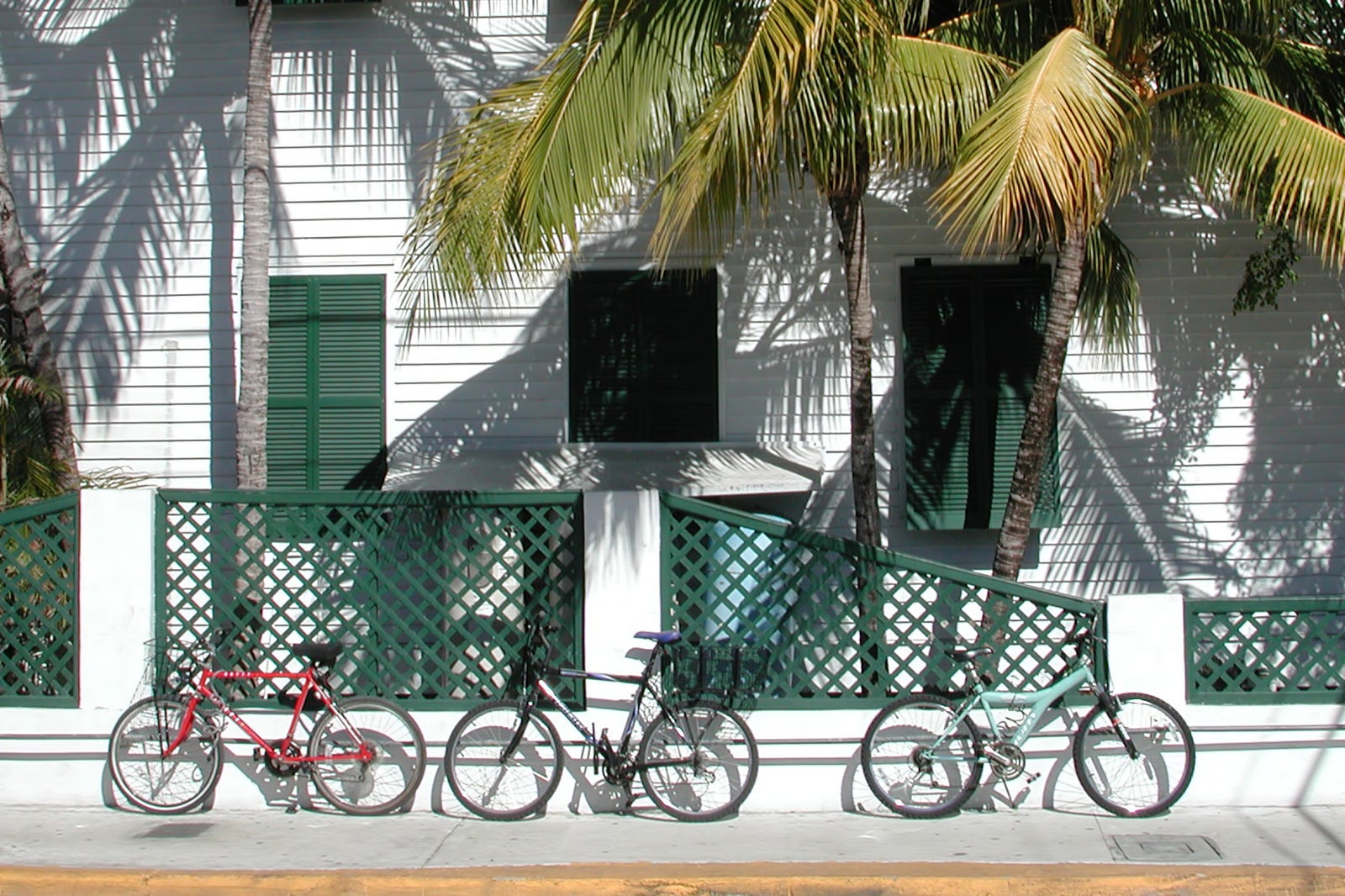 The tropical landscape of the Florida Keys makes the region perfect for exploration. You can save on your gas budget significantly by opting to walk or bike your way through the various nature trails in the area. Not only can you see vibrant greenery and charming wildlife, but you can stop and take a break whenever you like.
Plus, you never have to worry about spending money on gas. Even bike rentals are generally affordable among the islands if you don't bring your own.
4
Buy an attraction vacation pass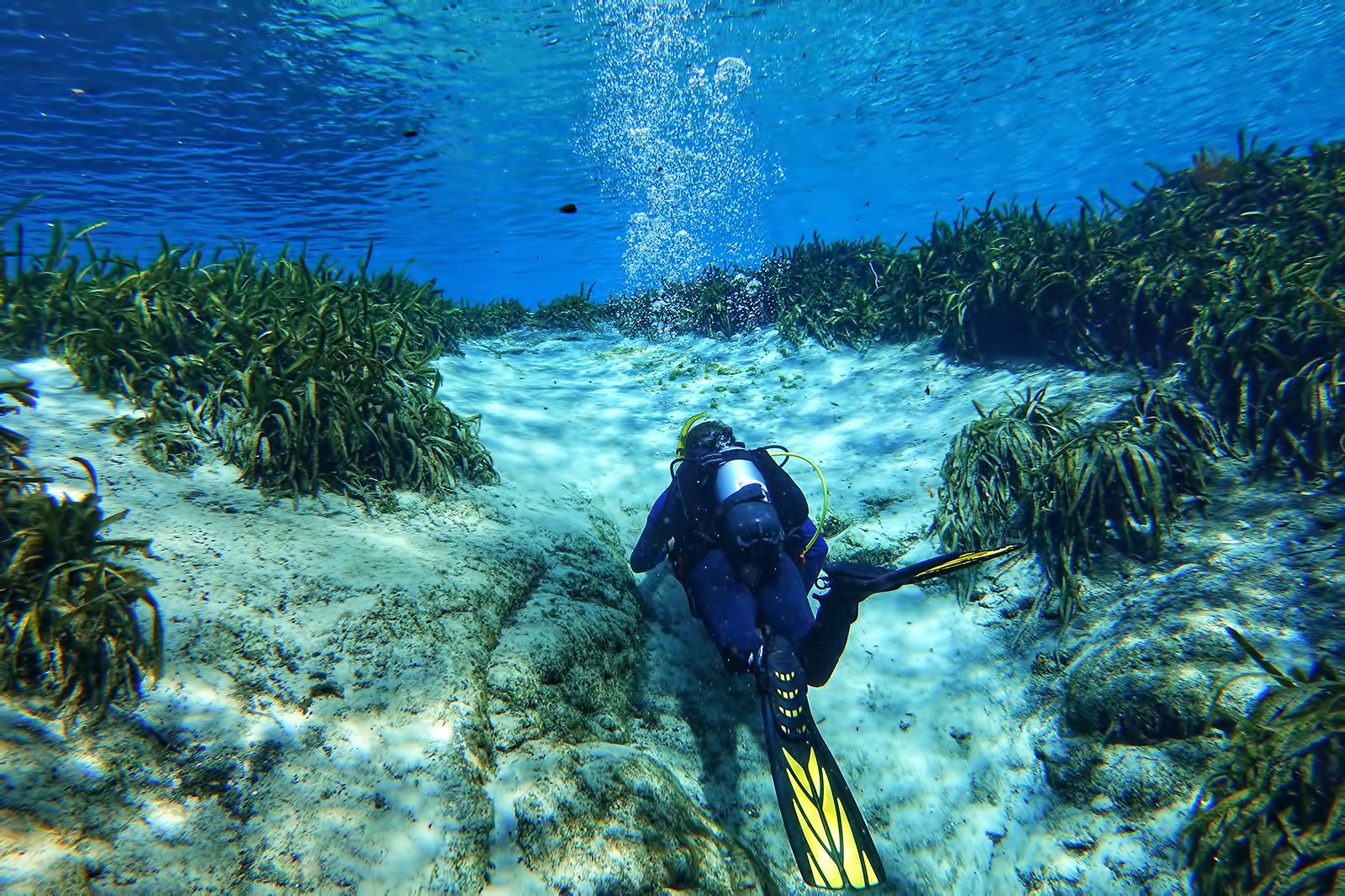 You'll probably have a lot you want to see throughout the keys, so if you want to hit all the top spots, you can plan ahead and save some while doing so. Key West, in particular, offers an attraction vacation pass that allows for serious discounts on some of the best destinations in the area.
With this pass, you'll have discounts for museums and historic sites, in addition to any coral reef diving adventures, eco-tours, and even kayaking paths. The pass will also allow for discounts on local food as well, so it'll pay for itself in no time.
5
Travel in the off-season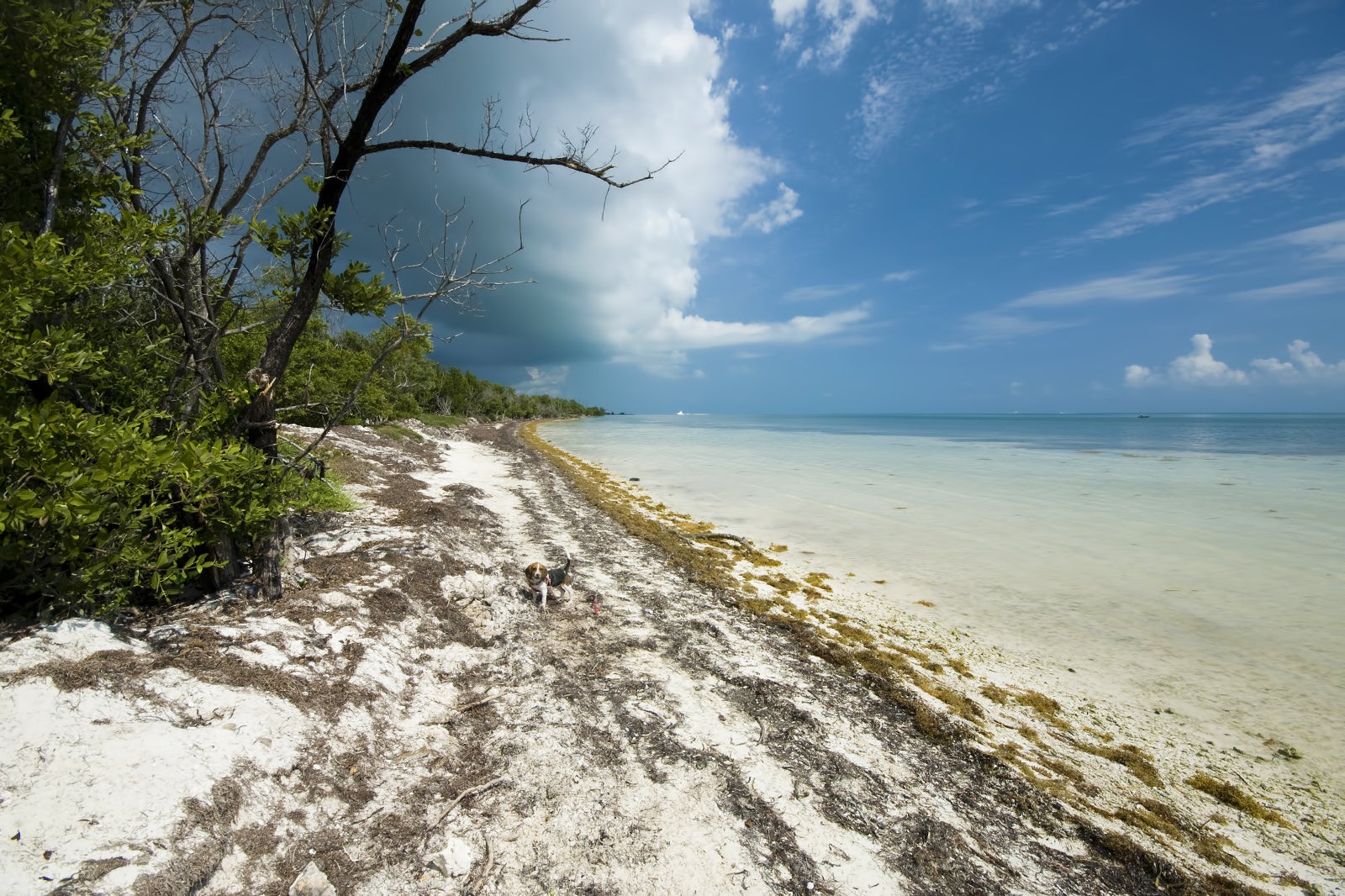 Traveling in the off-season is a great way to save money no matter where you're going. Each popular destination around the world has an off-season, and the Florida Keys are no exception. Thanks to its year-round warm weather, the most popular time to visit is the winter.
As long as you avoid the winter months, you'll find generally more affordable hotel prices and flight costs. Just keep in mind that there are a few exceptions. Fantasy Fest and Key West Pride during the summer can inflate costs.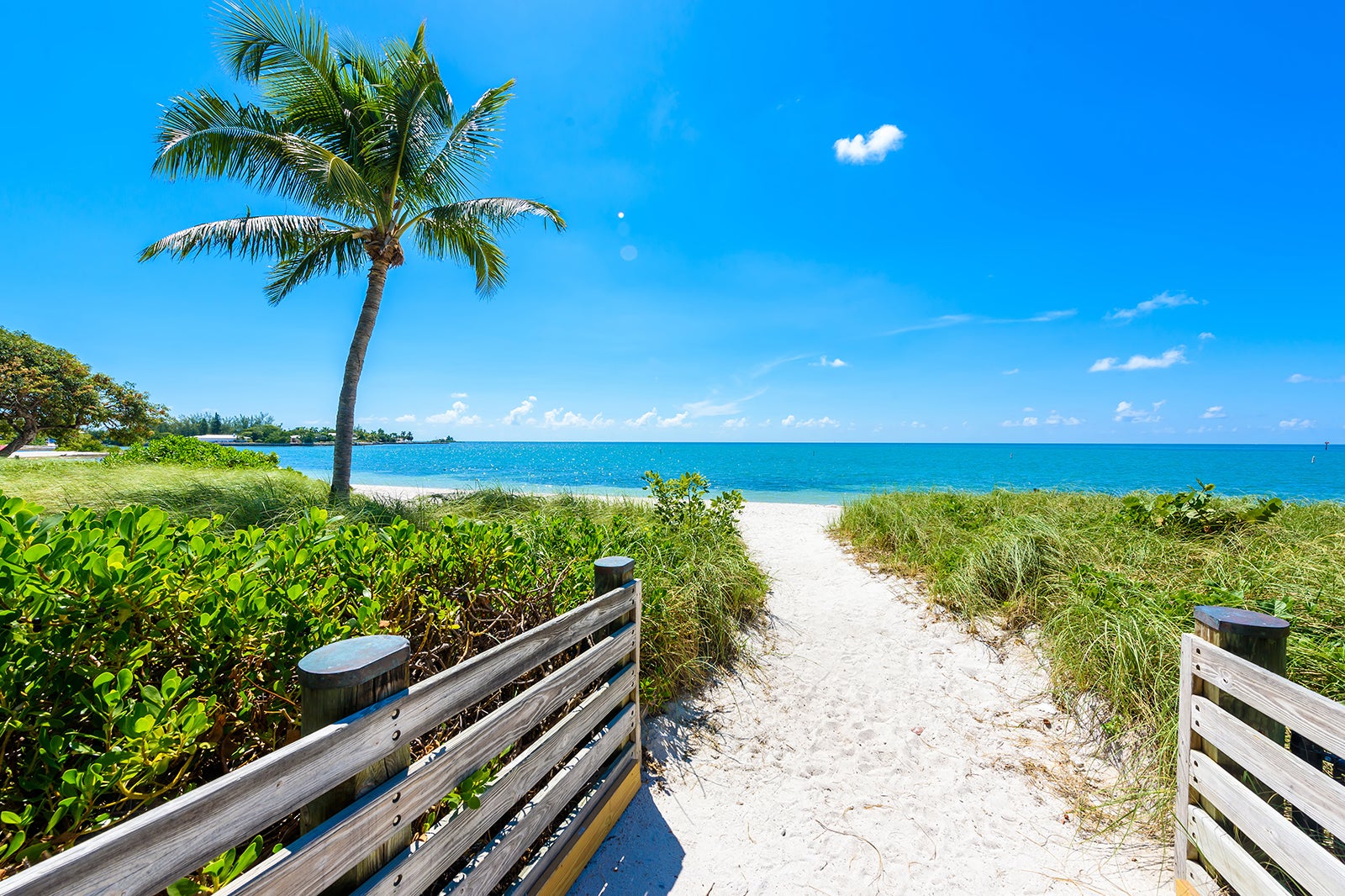 Many of the various beaches throughout the Florida Keys don't have entry fees, so you can enjoy their sandy splendor all you like. You'll find free beaches on every Key, such as Harry Harris Park in Key Largo and Anne's Beach in Matecumbe Key. The latter is especially useful for family outings as the water is remarkably shallow compared to many of the other beaches.
Sombrero Beach is another free option that generally goes unnoticed by many travelers, so you can enjoy some tranquil relaxation on the shore.
Location: 50 E Beach Rd, Tavernier, FL 33070, USA
Open: Daily from 7.30 am to 8 pm
Phone: +1 305-852-7161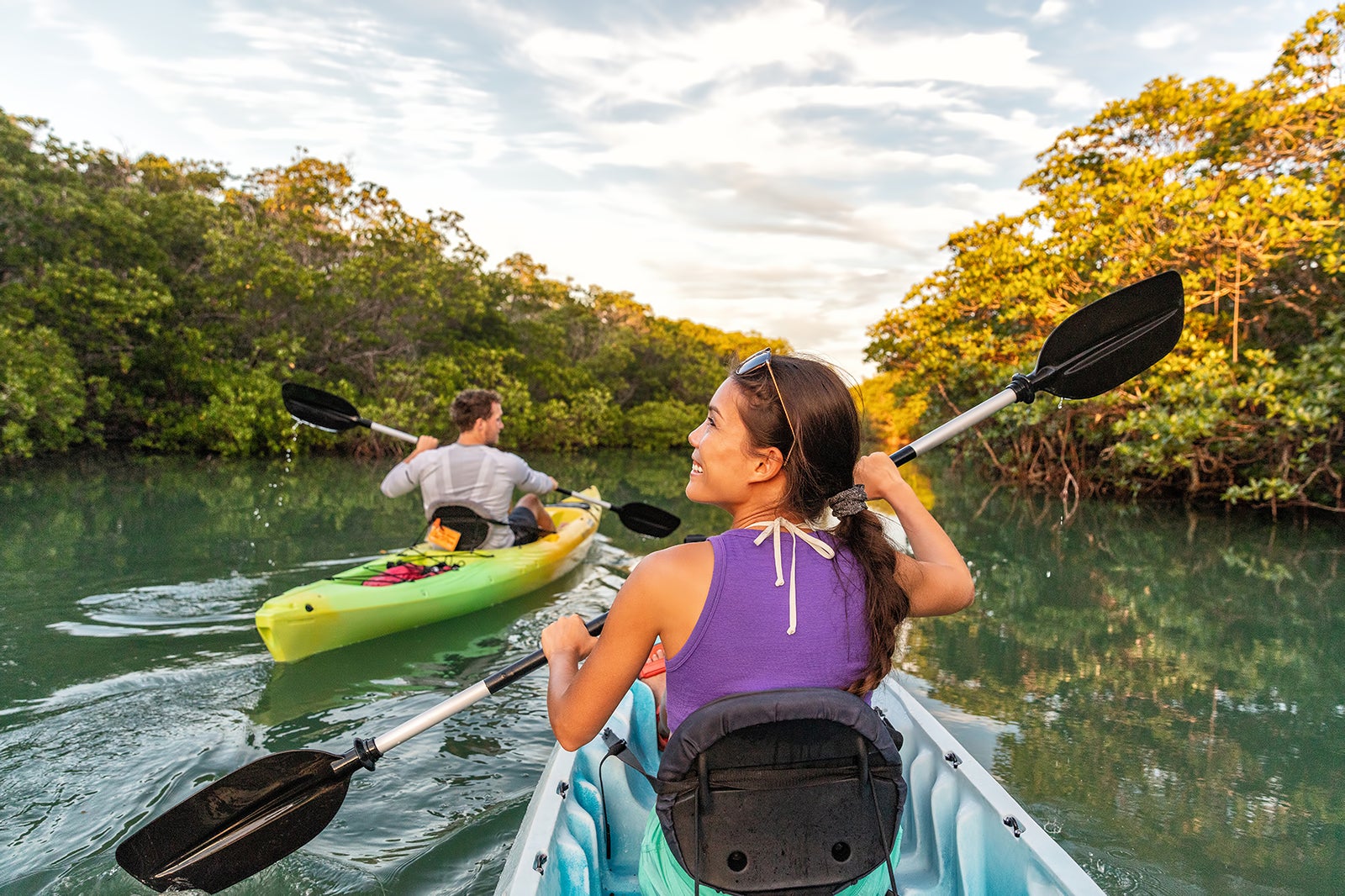 Much of what the Florida Keys has to offer is more affordable when you cover the costs in a bulk package rather than pay for each individual attraction. That's why adventure packages are so popular.
Not only can you ease the impact that your vacation has on your budget, but you can better customize the kind of vacation you want. These adventure packages can be centralized around restaurants, historical sites, watersports, beaches, and a variety of other options. There are even customizable packages available at most tour agents or hotel receptions.
8
John Pennekamp Coral Reef State Park
One of the most incredible attractions in the Florida Keys is also one of the most affordable. John Pennekamp Coral Reef State Park is packed full of adventure, and it costs very little per vehicle to enter the park for as long as you like until the park closes. Of course, if you enter on foot or on a bike, that price drops down even further.
Within the park, you can go on a snorkeling or scuba tour to explore the diverse and protected marine life within the park. Additionally, you'll find glass-bottom boat tours, and kayaks and paddleboards are also available if you're interested in exploring from above the water.
Location: 102601 Overseas Hwy, Key Largo, FL 33037, USA
Open: Daily from 8 am to 5 pm
Phone: +1 305-676-3777
9
Florida Keys Wild Bird Rehabilitation Center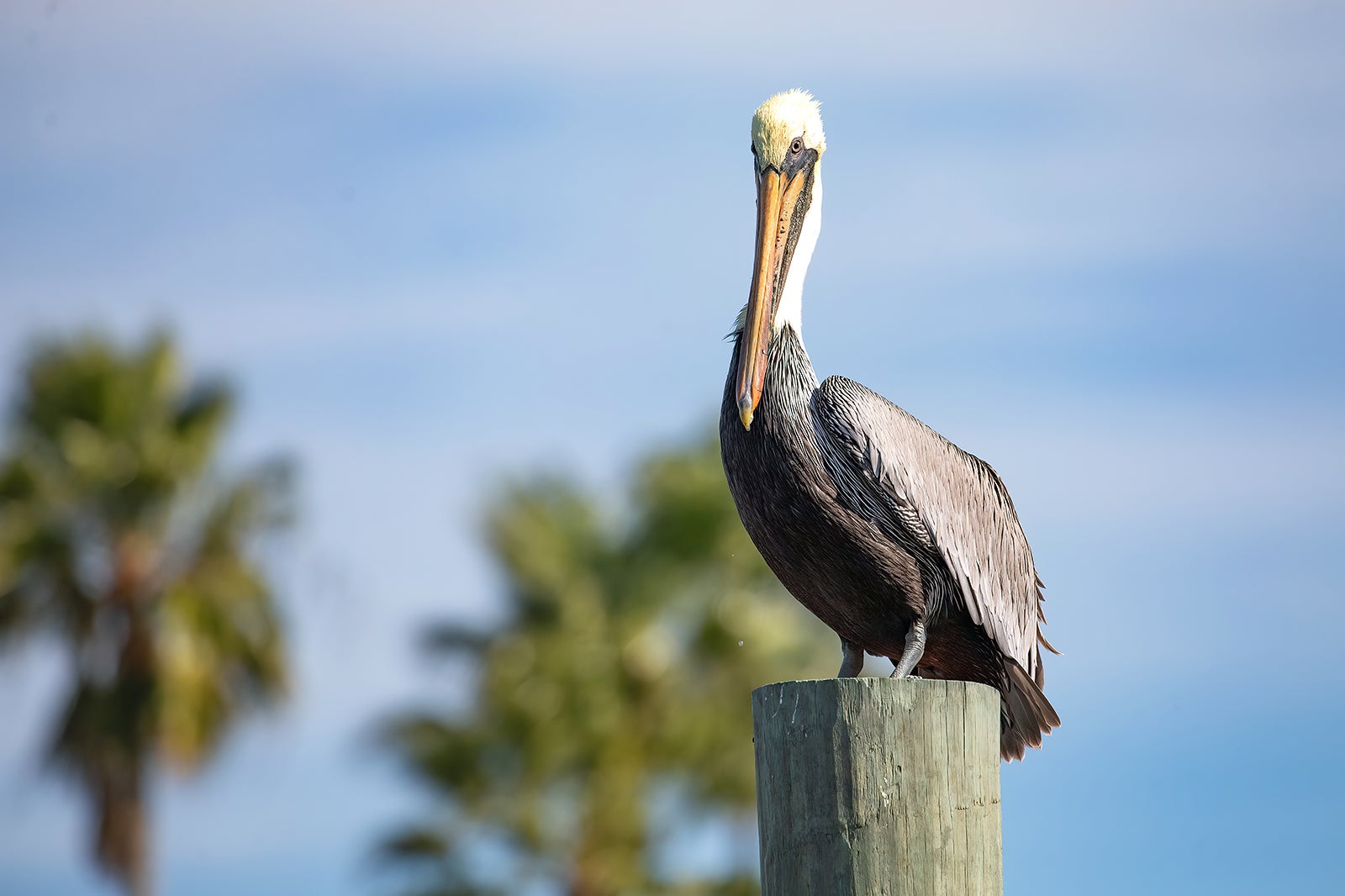 When you visit the Florida Keys Wild Bird Rehabilitation Center, you can see a massive variety of bird species in a sanctuary designed to keep them as healthy and happy as possible. Not only can you see some truly incredible species here, but the sanctuary is also informative, making it a perfect learning experience for children and adults alike.
Each individual patient bird being cared for by the facility will also have their story on display. Access to the center is completely free, though you are welcome to make a donation if you like.
Location: 93600 Overseas Hwy, Tavernier, Key Largo, FL 33070-2815, USA
Open: Monday–Friday from 9 am to 5 pm
Phone: +1 305-852-4486
10
Rain Barrel Artisans' Village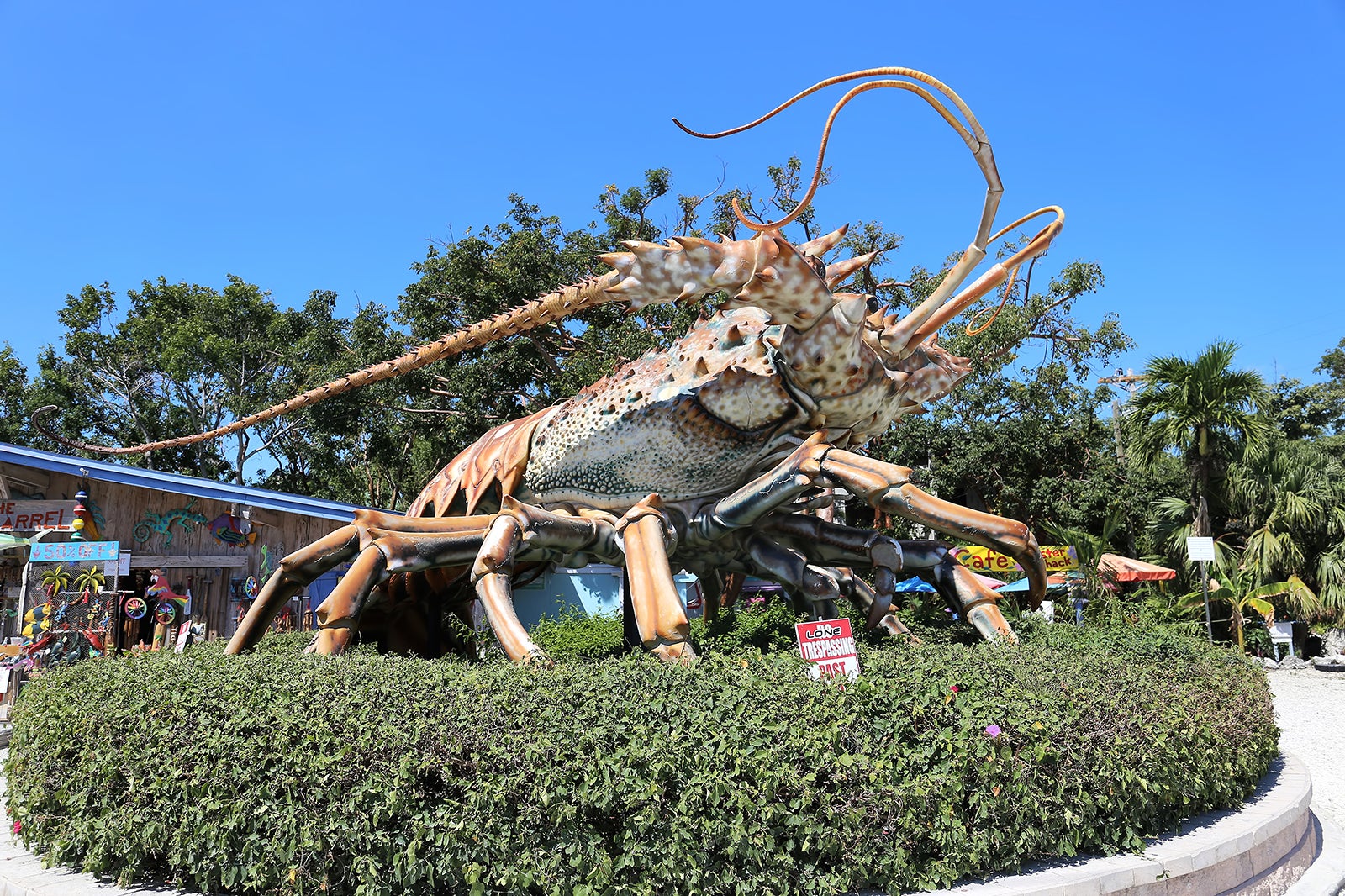 At Rain Barrel Village, you'll find a convenient center for artists, specialty shops, galleries, and so much more. Entrance to the village is completely free, though you're encouraged to consider buying some of the works local artists have on offer.
Just don't forget to take your picture in front of Betsy the Lobster. This massive monument stands 30 feet tall with a length of 40 feet, making it an imposing and unforgettable presence at the entrance of the village. If you see the lobster, you know you're in the right place.
Location: 86700 Overseas Hwy, Islamorada, FL 33036, USA
Open: Daily from 9 am to 5 pm
Phone: +1 305-521-2043
Back to top