10 Best Things to Do in Portland
What is Portland Oregon Most Famous For?
Portland, Oregon, is a vibrant and scenic city in the USA's Pacific Northwest. The largest city in the state, it's famed for its huge expanses of green space, from parks and forests to breathtaking mountaintops.
You'll be drawn to Portland if you love the great outdoors, but that's not all there is to love about this place. It's cool and quirky, with great places to shop and even better places to eat and drink. There's fine dining and street food aplenty, as well as countless breweries, distilleries and coffee shops to experience, too. If you're planning to visit the City of Roses any time soon, take a look below at our pick of the top things to do in Portland in a day.
What are the best things to do in Portland?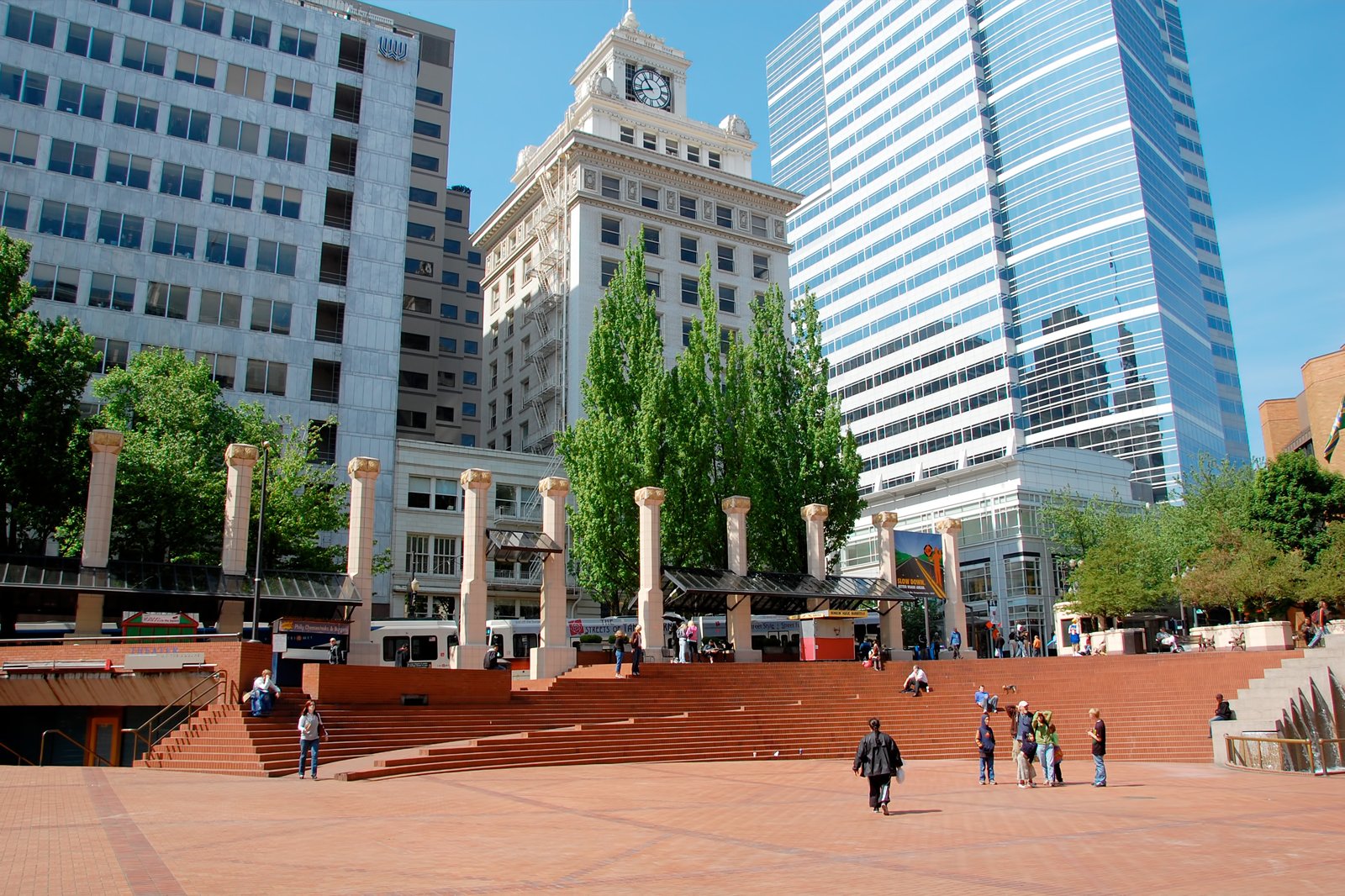 Start the day at Pioneer Courthouse Square
Portland's living room
Affectionately known as Portland's living room, Pioneer Courthouse Square is the perfect place to start when exploring this wonderful city. Located in the heart of Portland's downtown, it's the gathering place of visitors and locals alike, ever since its opening in 1984.
Take a look inside the square's namesake, the Pioneer Courthouse, and have your photo taken next to the square's iconic signpost or enjoy one of the 300 events that take place here each year, from live concerts to farmers' markets. As you walk along the red bricks, pay attention to their individually engraved names, symbolizing the people that make Portland such an extraordinary place.
Location: Pioneer Courthouse Square, 701 SW 6th Ave, Portland, OR 97205, USA
Phone: +1 (503) 223 1613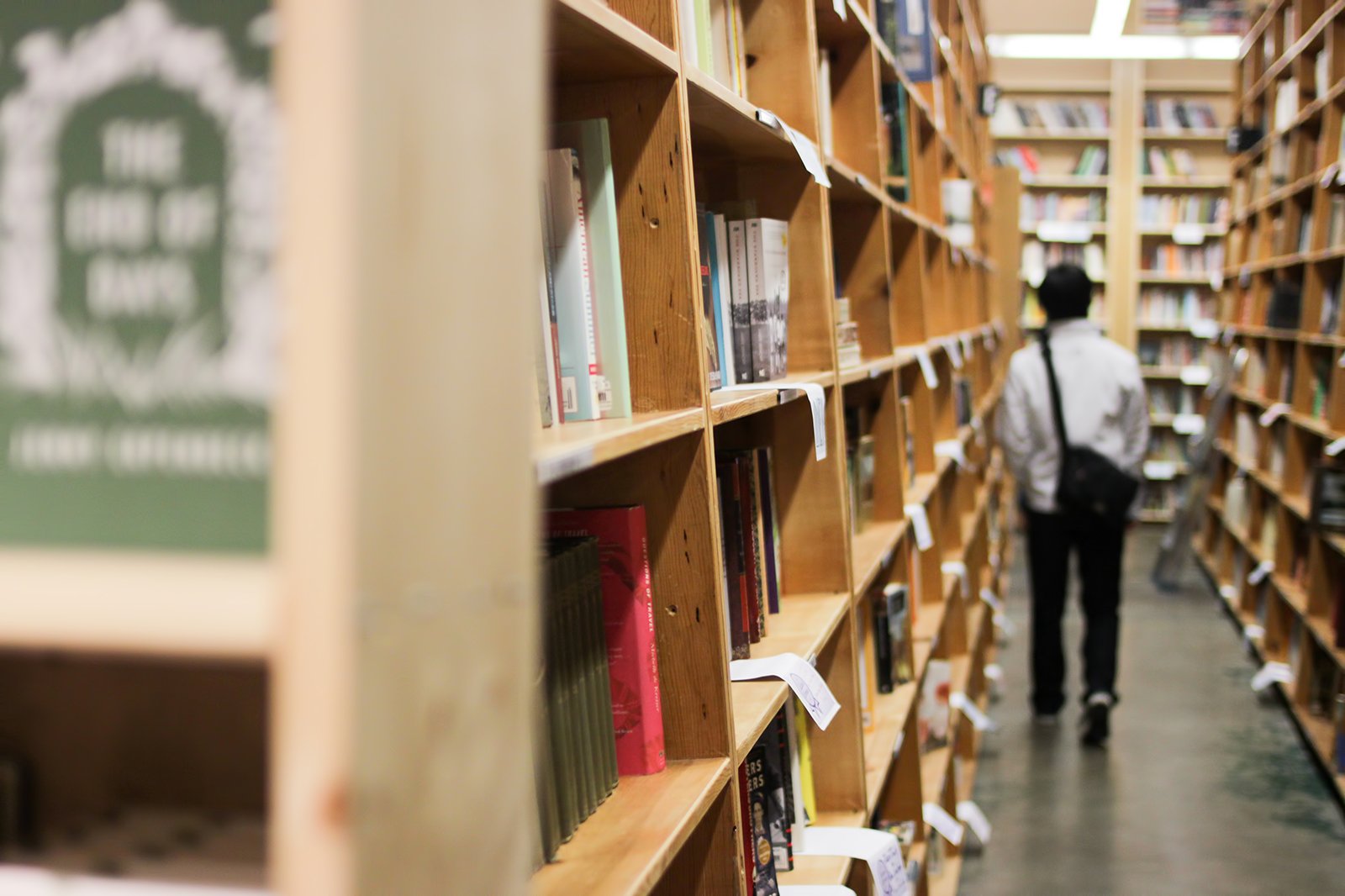 Must-See: Powell's City of Books
One of the largest independent bookstores in the world
Whether you've always got your head lost in a good book or you're just really into cool places, exploring Powell's City of Books should be a priority when visiting Portland. Standing at 3 storeys high and occupying an entire square block of the city, this incredible book store is so big that you even need a map to find your way around.
Lots of famous writers visit the store throughout the year, each leaving their mark in the form of a signature on one of the pillars inside. You can time your visit to coincide with one of the many readings that take place here, as there are almost daily events. Alternately, why not call ahead and arrange a guided tour of the store's impressive book collection?
Location: Powell's City of Books, 1005 W Burnside St, Portland, OR 97209, USA
Open: Daily from 9am to 11pm
Phone: +1 800-878-7323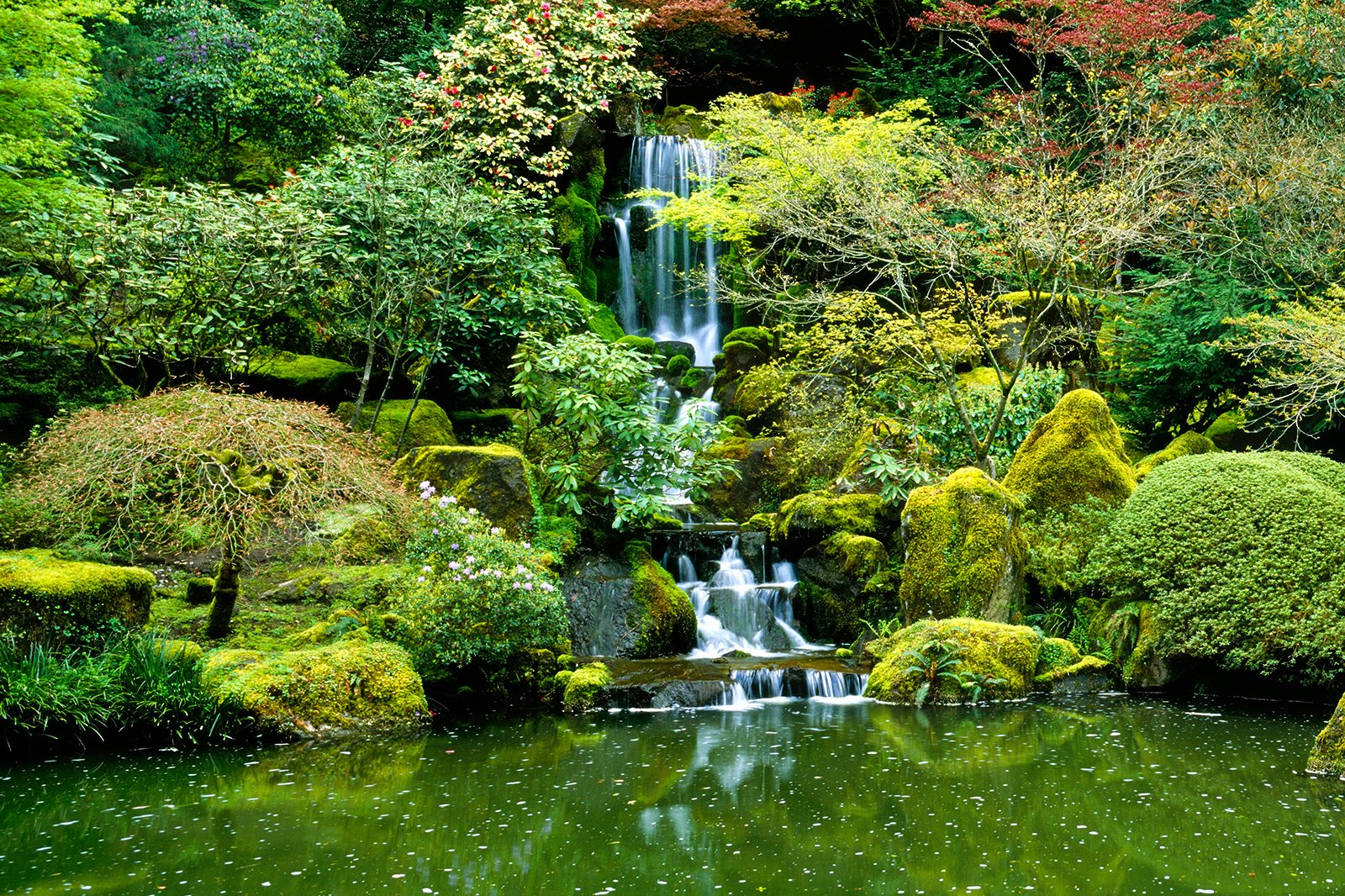 Explore the Japanese gardens in Washington Park
Beautiful, traditional and tranquil
For the ultimate sense of serenity, allow yourself time to explore the tranquil Japanese Gardens at Portland's famous Washington Park. You'll feel as though you've been whisked away to Japan itself as you wander the 12 acres of architecturally stunning gardens, listening to the sound of gently-running streams as you go. Take part in a traditional tea ceremony at the Kashintei Tea House and, if you're visiting in March, don't miss a fantastic photo opportunity with the cherry blossom in full bloom.
Washington Park is home to a number of different gardens, as well as memorials, an arboretum, an amphitheater, Oregon Zoo and much more. Be sure to visit the International Rose Test Garden while you're there, especially when it's a beautiful blanket of color between April and October.
Location: Portland Japanese Garden, 611 SW Kingston Ave, Portland, OR 97205, USA
Open: Tuesday–Sunday from 10am to 7pm (4pm in winter), Monday from 12pm to 7pm (4pm in winter)
Phone: +1 503-223-1321
Couples
Families
Photo
Budget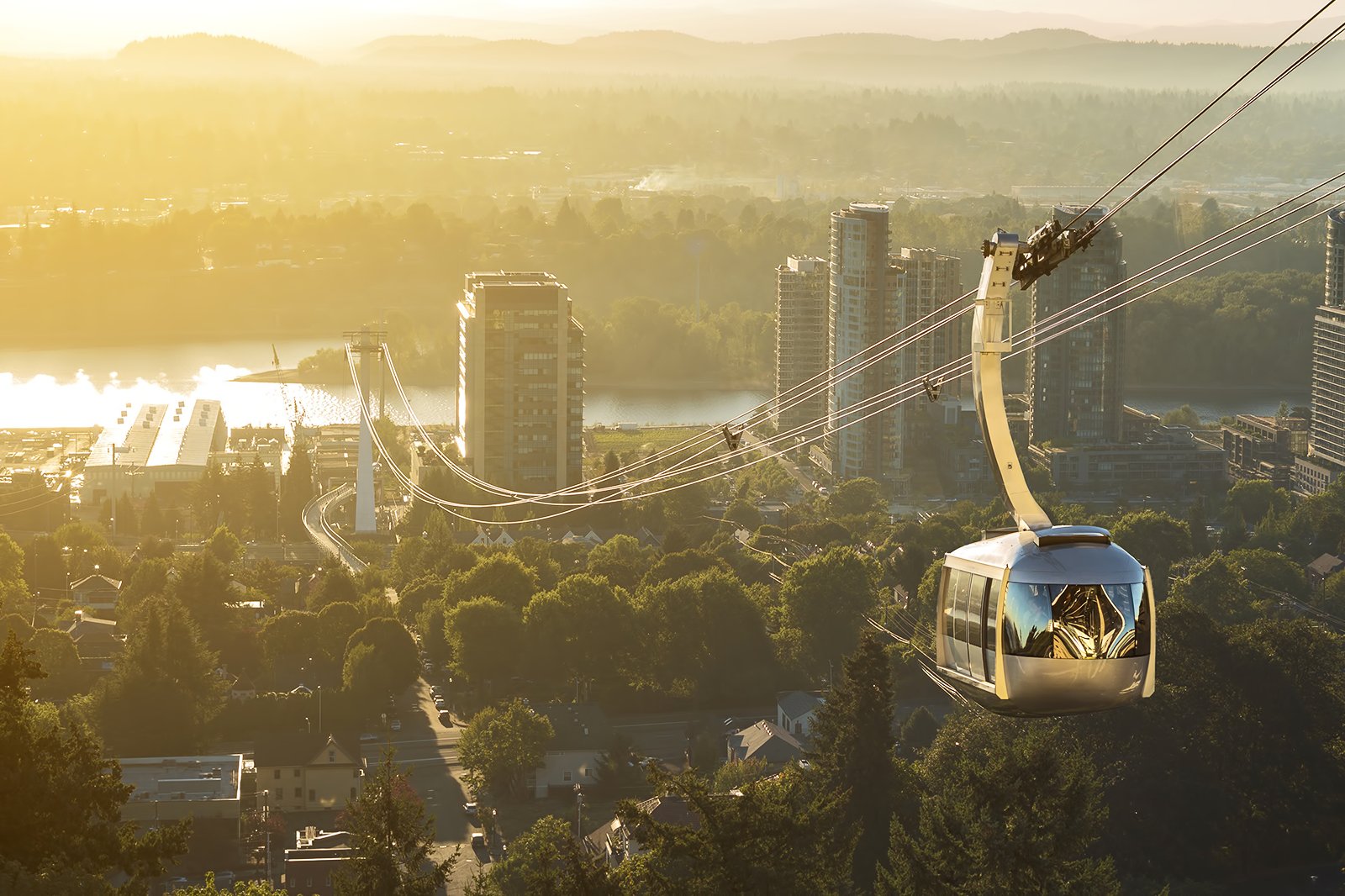 Get a bird's eye view of the city on the Portland Aerial Tram
A unique way to see the sights
Hop on the Portland Aerial Tram and take a ride above the city for some incredible panoramic views. The 4-minute-long ride takes you on a 3,300-ft journey, rising 500 ft above the ground at a speed of 22 mph. Take in all the sights of Portland as you go, appreciating the beautiful green space that the city is so famous for from up high.
Once you reach the upper terminal, head out onto the outdoor patio and enjoy exceptional views of downtown Portland. On a clear day, you'll even be able to see as far as Mt. Hood and Mt. St. Helens.
Location: South Waterfront Lower Tram Terminal, 3303 SW Bond Ave, Portland, OR 97239, USA
Open: Monday–Friday from 5.30am to 9.30pm, Saturdays from 9am to 5pm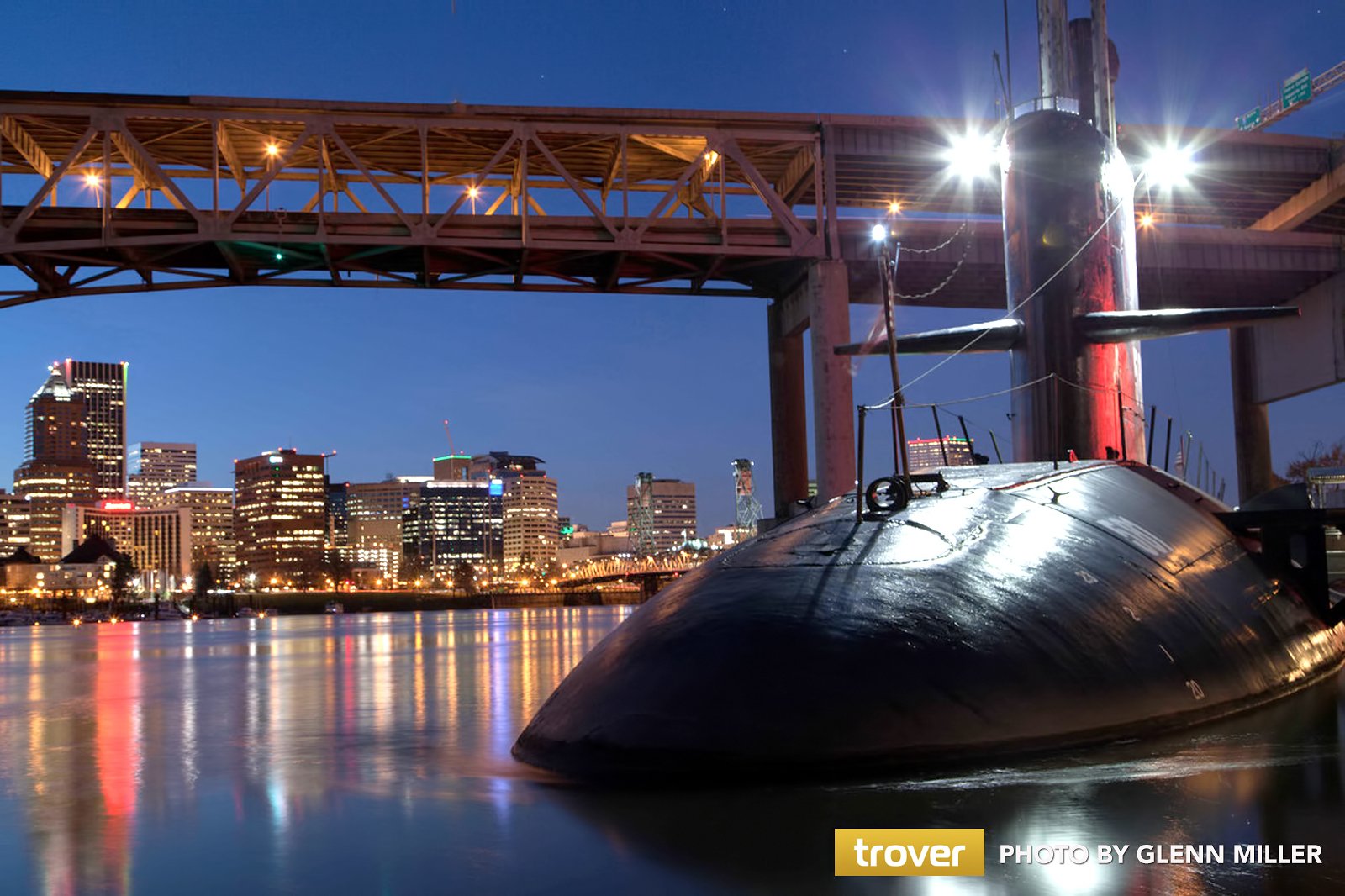 Must-See: Oregon Museum of Science and Industry
A hands-on approach to science
The Oregon Museum of Science and Industry is a super cool place to explore, whether you're traveling with or without kids. Otherwise known as the OMSI, the interactive museum has 5 halls and 8 different labs where you can get hands-on with the exhibits. You'll have fun learning new and exciting elements of chemistry, physics, palaeontology and more.
The OMSI aims to promote a sustainable society and uses its exhibitions to educate people on how to use modern day skills such as critical thinking and problem solving. While you're there, visit the on-site IMAX theatre and planetarium, or head back in the evening for one of the OMSI After Dark events.
Location: OMSI, 1945 SE Water Ave, Portland, OR 97214, USA
Open: Tuesday–Sunday from 9.30am to 5.30pm (closed on Mondays)
Phone: +1 503-797-4000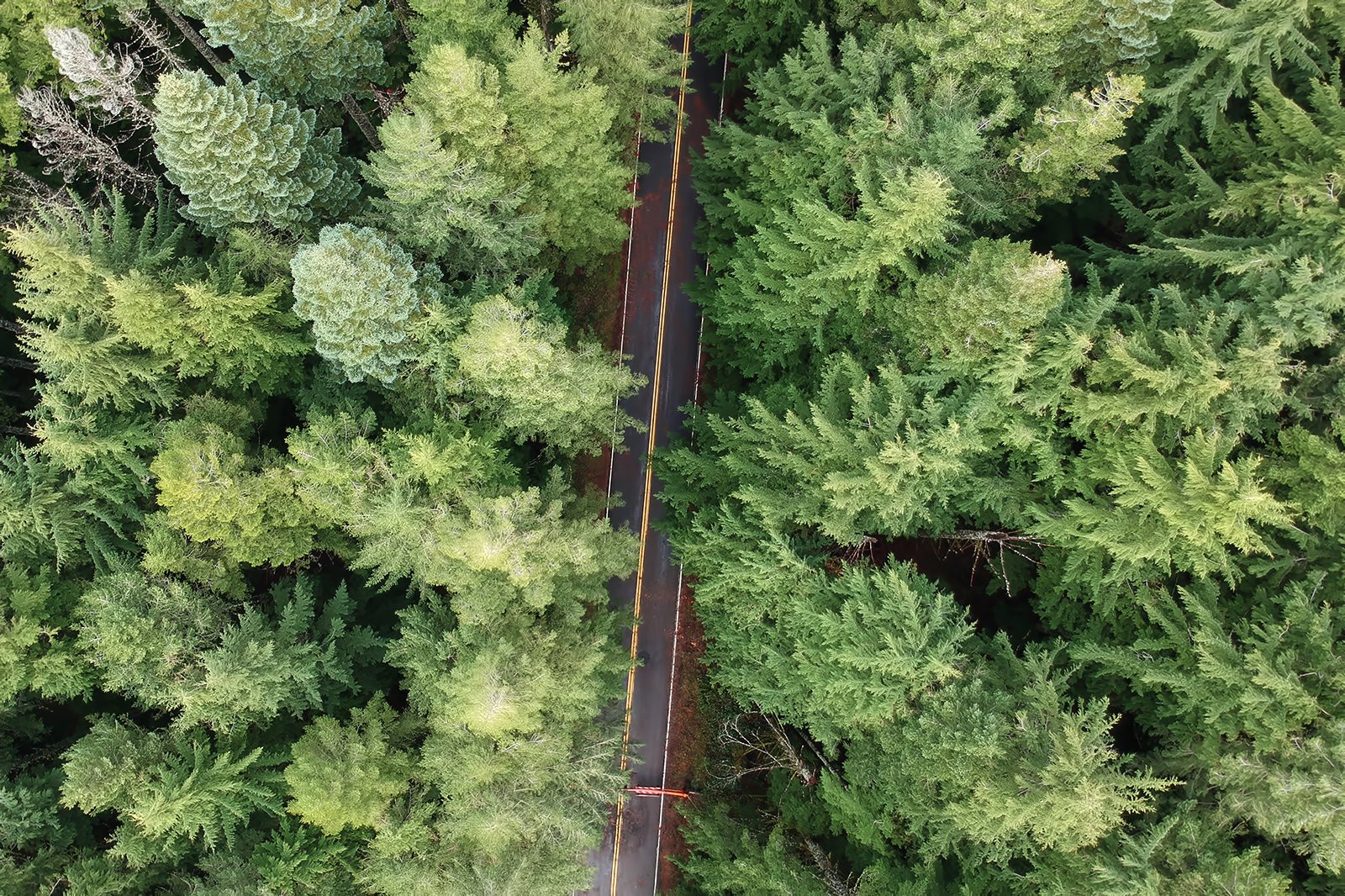 Hike the trails of Forest Park
One of the largest urban forests in the USA
Priding itself as being one of the largest urban forests in the country, Forest Park is the ideal place to escape the hustle and bustle of busy city life. Its huge canopy of trees stretches over 5,100 acres, covering a distance of more than 8 miles. There are over 70 miles of trails crisscrossing the park, including the popular Wildwood Trail, part of Portland's 40-Mile Loop.
Head out for a leisurely afternoon stroll or enjoy an early morning run among the 112 bird and 62 mammal species that call the park home. No need to get lost, though, as you can download an online map of the trails and plan your route before you go.
Location: Forest Park, Portland, OR 97231, USA
Open: Daily from 5am to 10pm
Phone: +1 503-823-4492
Couples
Photo
Budget
Adventure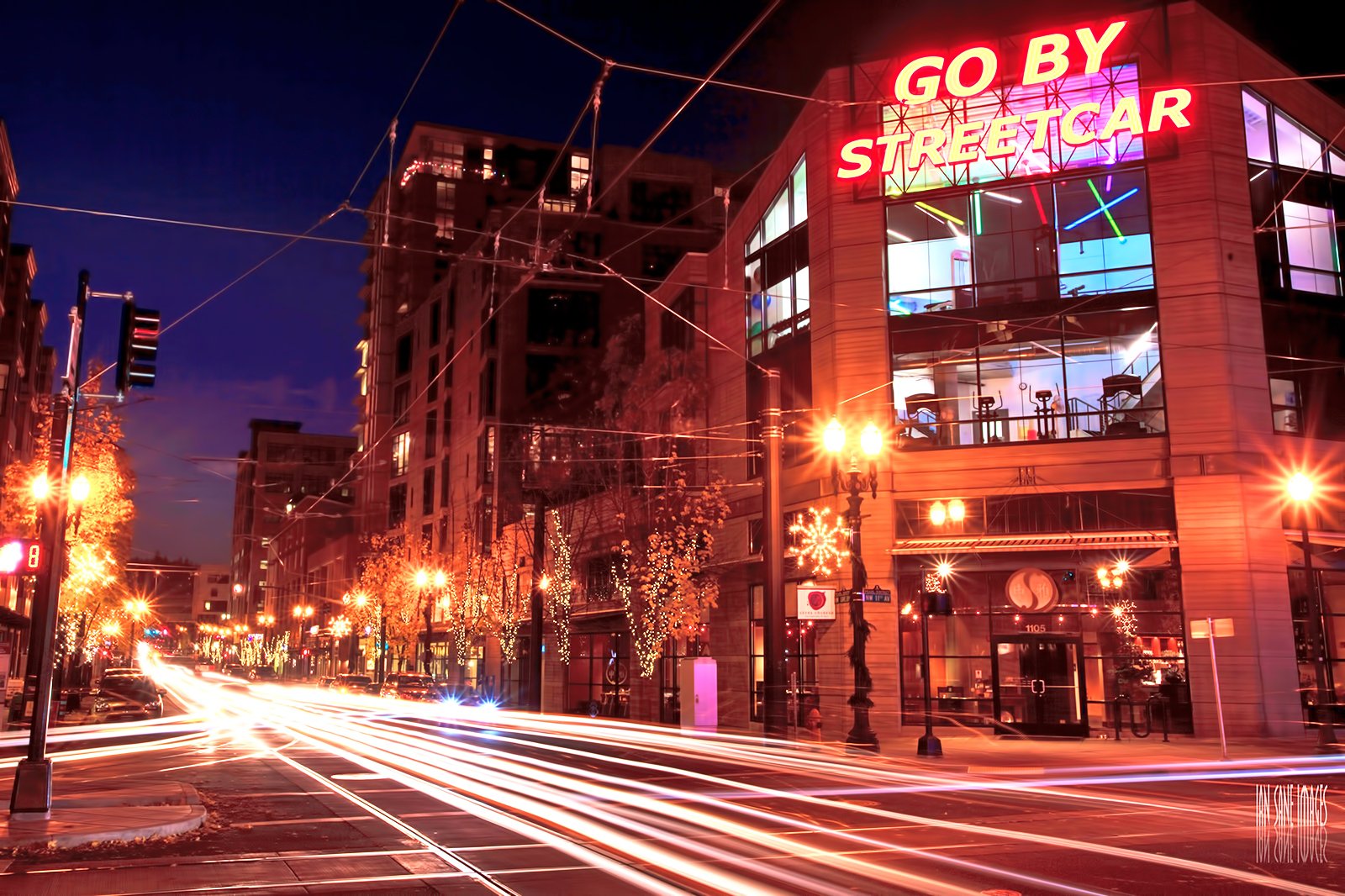 Go shopping in the Pearl District
Home to independent boutiques, galleries and coffee shops
The Pearl District is a trendy area of Portland, brimming with art galleries, independent stores, fashion boutiques and plenty of fine dining opportunities. Located in the heart of downtown, this is certainly the place to be if you're looking to indulge in a spot of retail therapy during your time in Portland.
Browse the vibrant big brand shops selling clothes, shoes, health goods, homeware and everything in between. Explore the many art galleries, then treat yourself to a fresh coffee or a bite to eat at one of the highly-rated bars or restaurants. The galleries stay open late on First Thursday (the 1st Thursday of each month), so you can always head back if there's a piece you wish you'd picked up.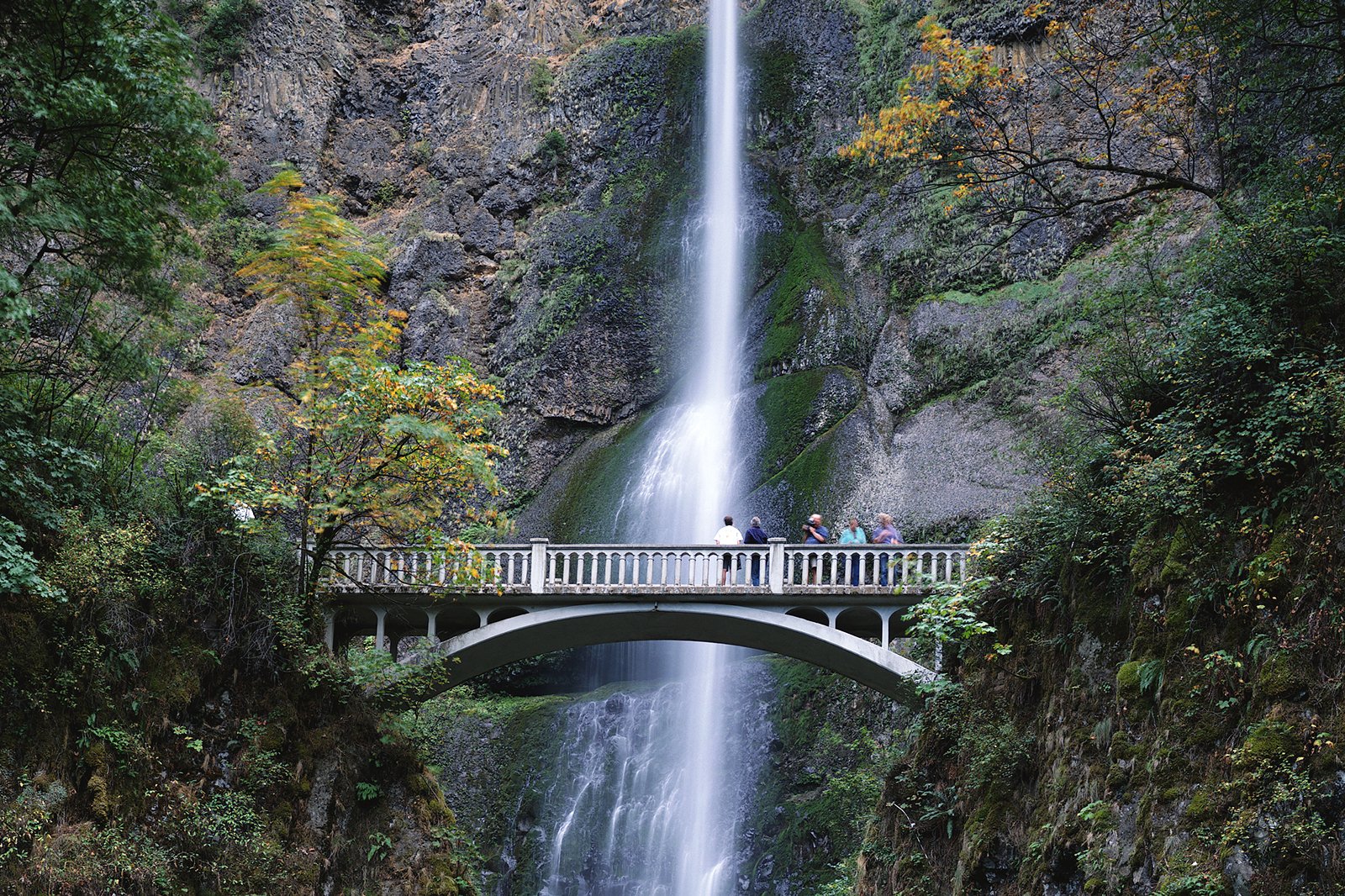 Must-See: Multnomah Falls
A sight of stunning natural beauty
Take a walk through Columbia River Gorge, just a short drive from Portland, and reach the dizzying heights of Multnomah Falls. Standing at a staggering 620 ft tall, it's often listed as one of the tallest waterfalls in the world. So, as you can imagine, the sensation you get when stood on Benson Bridge, spanning the lowers falls, is somewhat invigorating.
The 2-drop falls can be reached by following a 2.4-mile round-trip trail from the Columbia River Gorge's information center, but there's easier road access for those not able to do the walk. If you want to see the flow at its highest, it's best to visit in winter or spring.
Location: Columbia River Gorge, Multnomah County, Oregon, USA
Couples
Photo
Budget
Adventure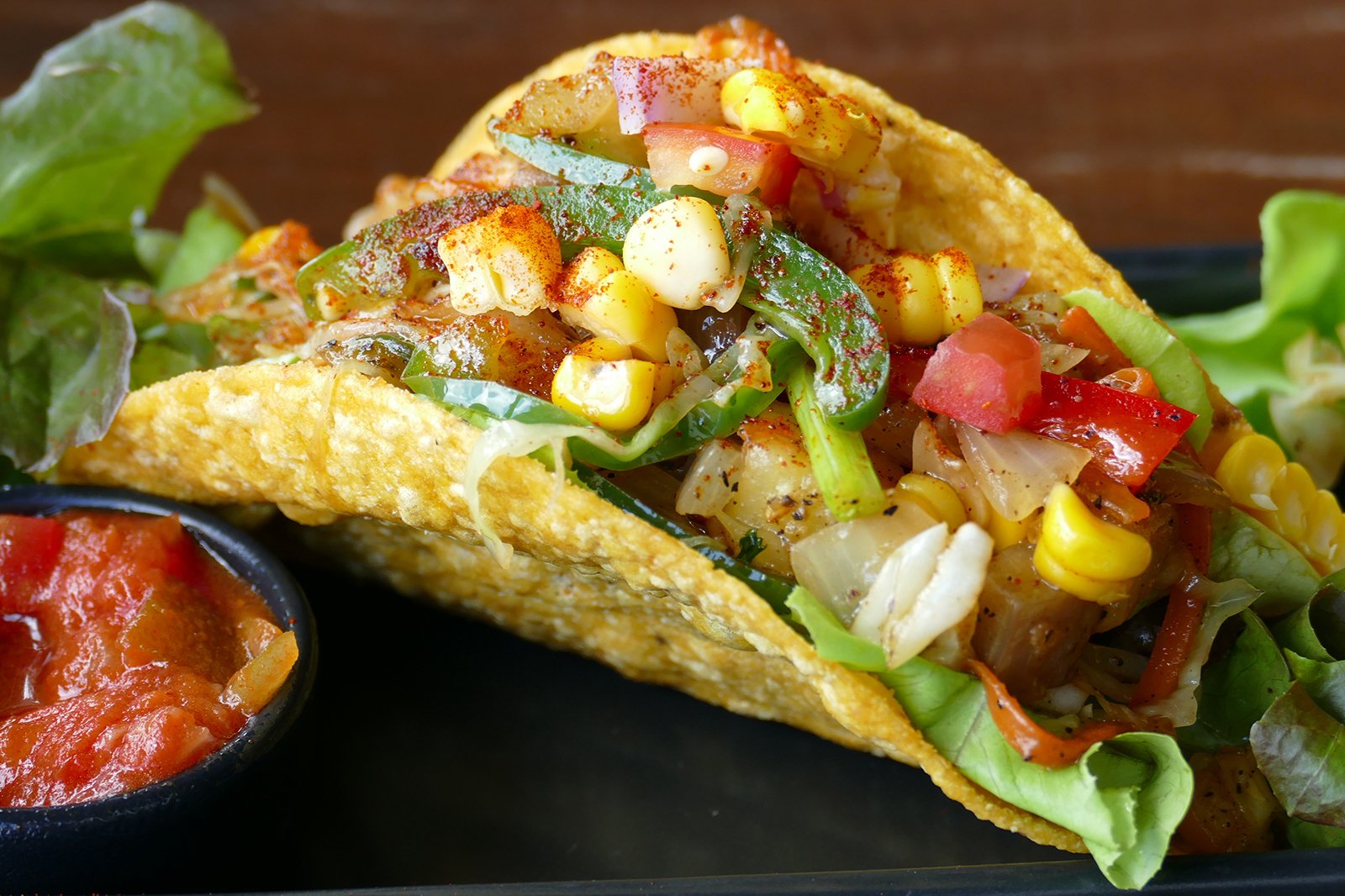 Eat street food at Portland Mercado
Experience the taste of Latin America
Portland is famous for its excellent street food stalls, pods and carts, but Portland Mercado is easily among the best collections of food trucks in the city. An atmospheric scene of color, serving all the best Mexican, Central and South American food, you'll be spoilt for choice when it comes to dinner time.
Wander around the market, bar, butchers and brightly colored carts and kitchens and let your senses guide you to the one of your choosing. Will it be a brilliant burrito or some awesome arepas, perhaps? The Portland Mercado isn't just a great place to eat, it's a not-for-profit Latin American community development project, too.
Location: Portland Mercado, 7238 SE Foster Rd, Portland, OR 97206, USA
Open: Daily from 10am to 9pm
Phone: +1 971-200-0581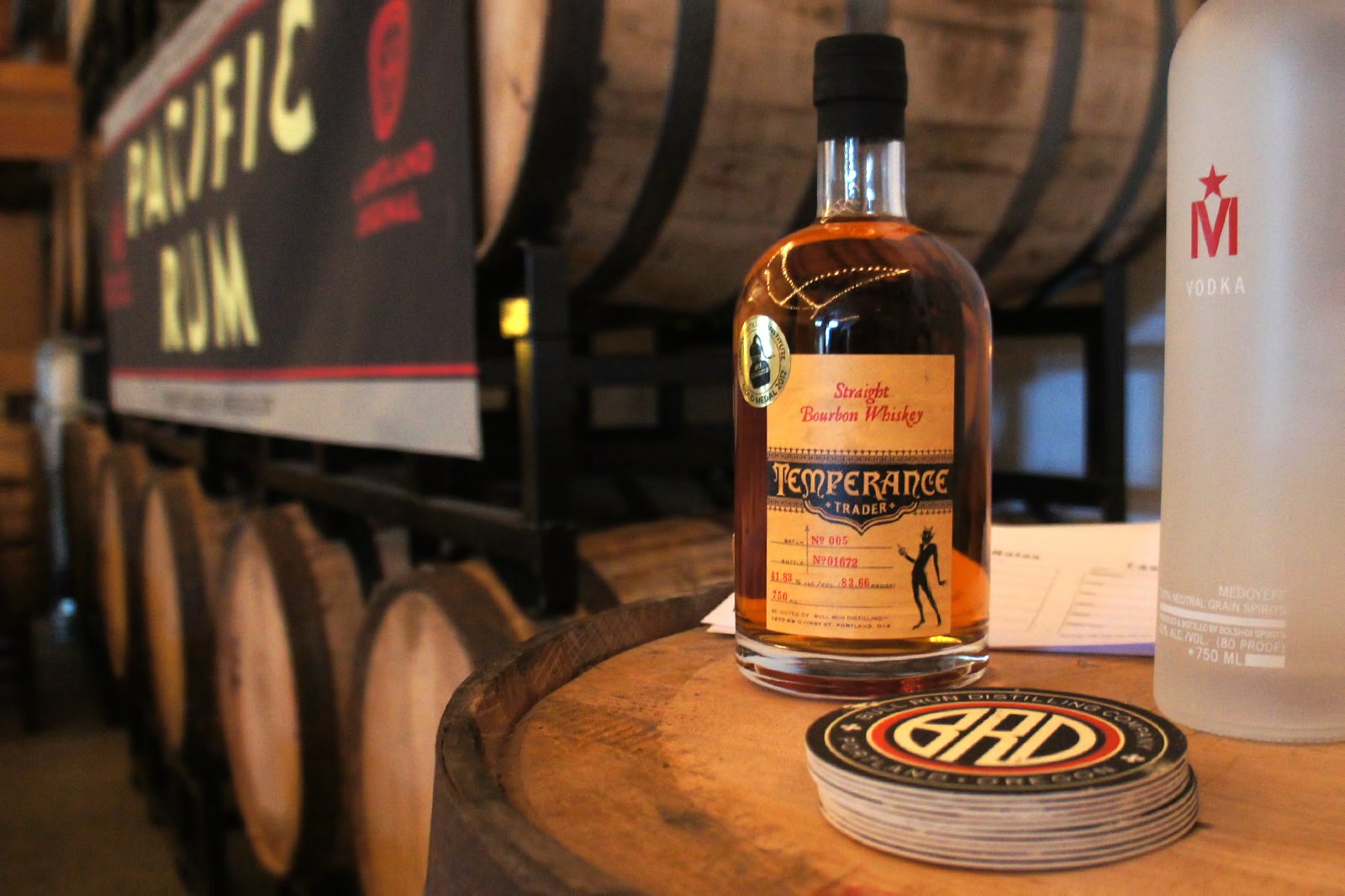 End the day getting your passport stamped along Distillery Row
Taste the best spirits in Portland
Portland might be home to many a brewery, but for a truly unique evening, make your way along Distillery Row for a serious taste sensation. It's not a physical row as such, but 12 independent distilleries dotted across the city. They've opened their doors to the public to allow visitors a taste of over 80 unique spirits (not all at once, of course!).
There's a special passport to get stamped for each distillery that you visit, so be sure to purchase one when you're there, or download the mobile version. And, for the ultimate Distillery Row experience, it's only right that you rental a pedicab to take you between each venue.
photo by Dietrich Ayala (CC BY 2.0) modified