11 Best Things to Do in Boston
What is Boston Most Famous For?
Boston, the capital of Massachusetts and one of the oldest cities in the United States, is among the best places for experiencing American history. Start off at the Boston Common and enjoy historical sightseeing along the popular Freedom Trail, with plenty of Revolutionary War landmarks peppered throughout the town.
Families with kids can find plenty of fun in Boston. Ride swan boats around the gorgeous lake at the Boston Public Garden, or be inspired by naval history at the USS Constitution Museum. Aspiring scientists shouldn't miss the MIT Museum, with its robotic and holographic exhibits. Be further inspired with these things to do in Boston in a day.
What are the best things to do in Boston?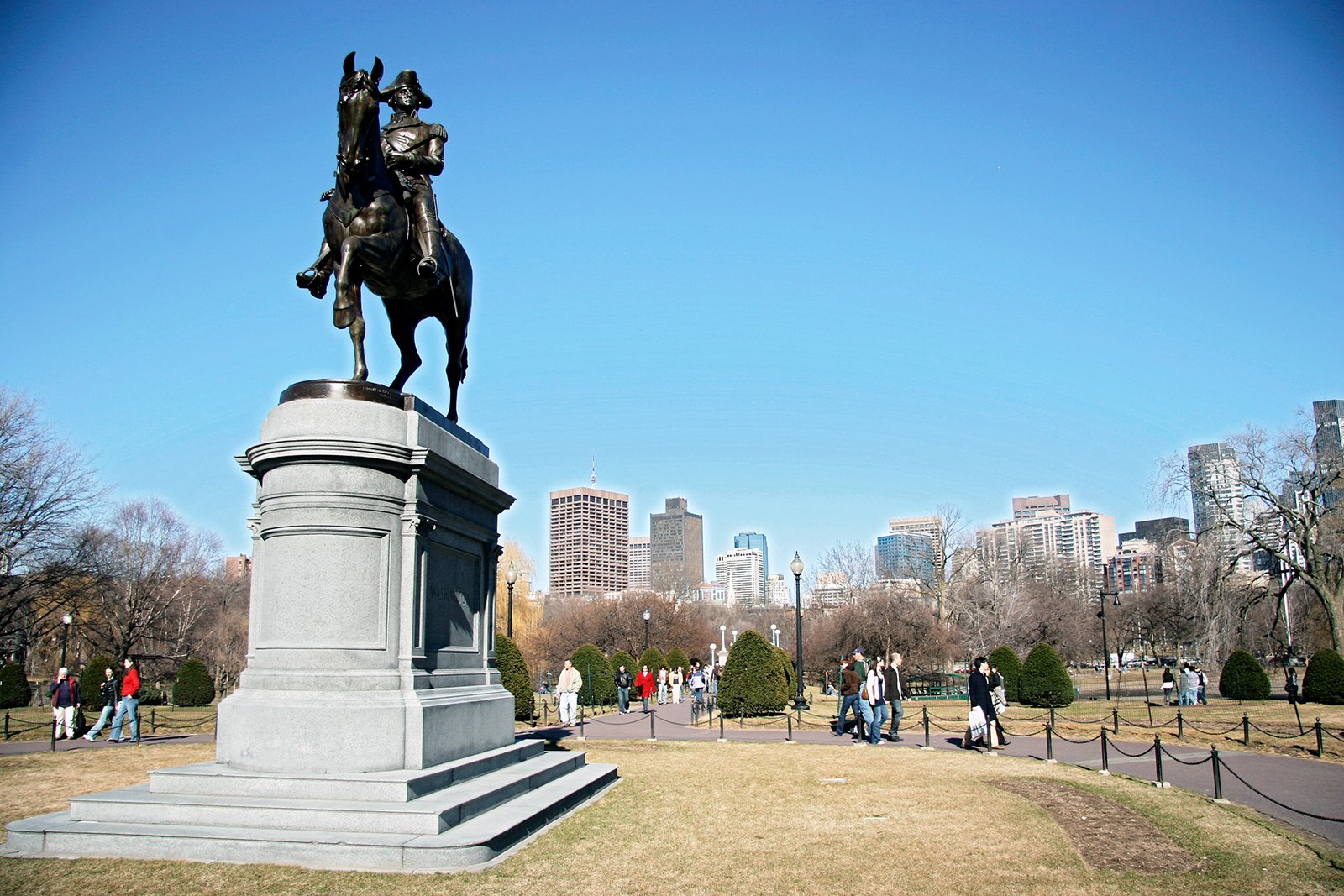 Start your day at the Boston Common
Boston's green heart and oldest urban park
Dating back to 1634, the Boston Common is the oldest urban park in the United States. It played significant roles in American history, particularly during the American Revolution, when Redcoats were encamped there. It's where the Founding Fathers gathered to celebrate the nation's independence. Nowadays, it offers around 50 acres of historical monuments under willows and elms, alongside recreational activities. The Frog Pond, a spray pool in the summer, turns into an ice-skating rink in the winter, with a carousel nearby.
Location: 139 Tremont St, Boston, MA 02111, USA
Open: Daily from 7am to 9pm
Phone: +1 617-635-4505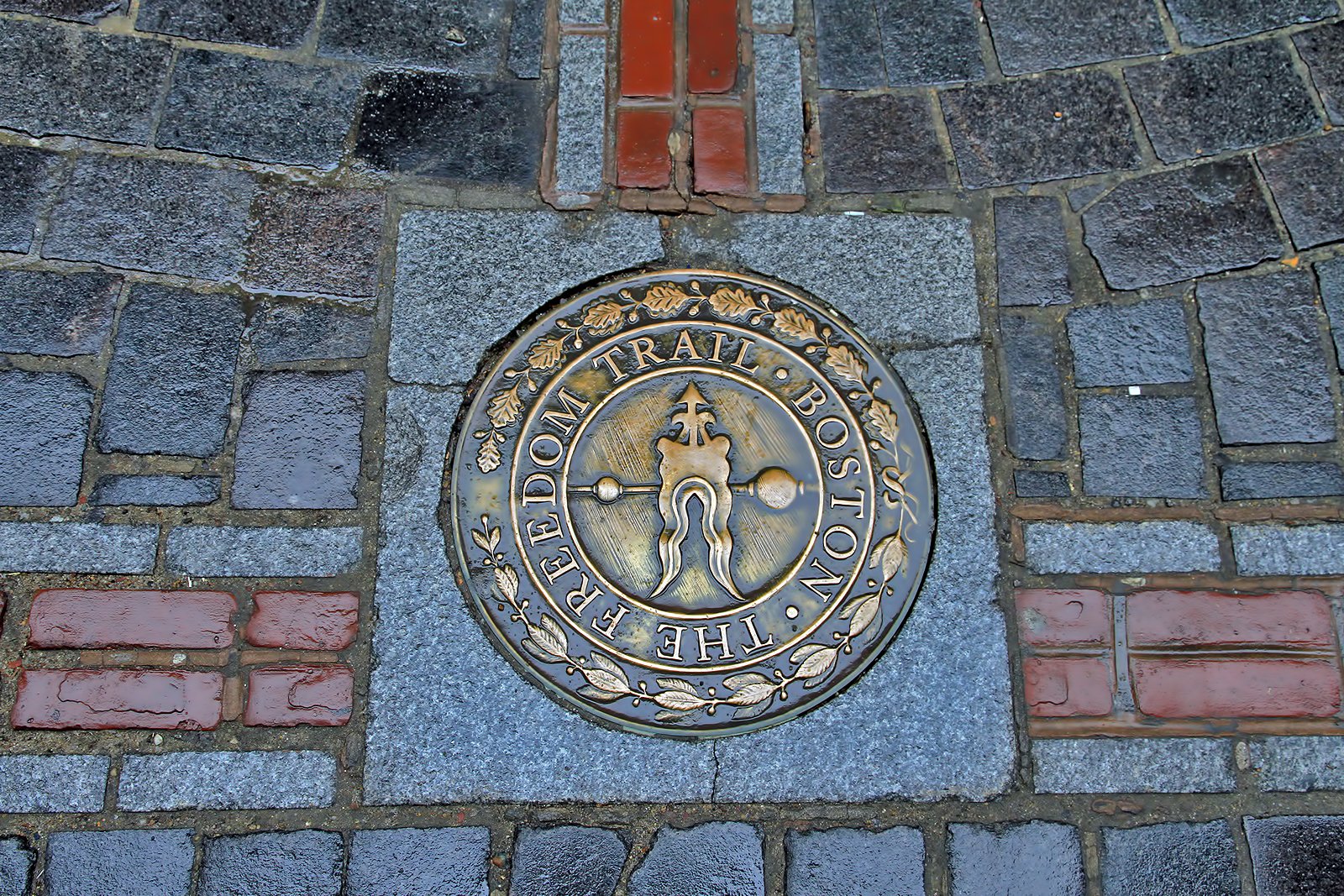 Walk the Freedom Trail
A historical walk through the heart of Boston
As one of Boston's popular walks, the Freedom Trail offers an outdoor history tour, covering most of the city's historical landmarks. The whole trail covers roughly 2.5 miles, with around 16 landmarks. The Boston Common serves as the southern end of the trail, while Monument Square is at its northernmost point. Even though many prefer starting north of the Common and then heading to the Massachusetts State House, you can start at any point and at whichever section of the trail as you please.
Location: Beacon St, Boston, MA 02133, USA
photo by Ingfbruno (CC BY-SA 3.0) modified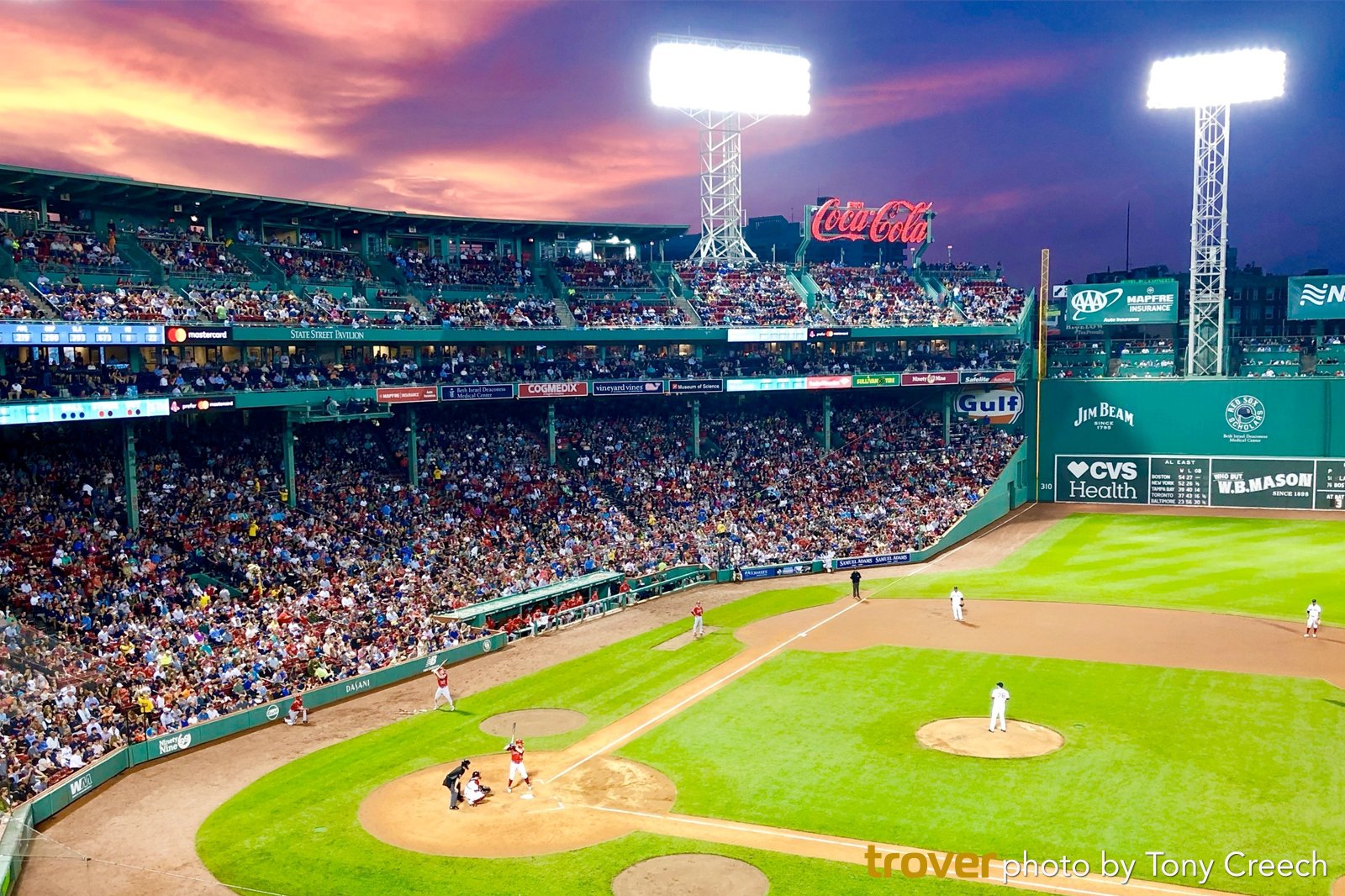 Watch a Red Sox game at Fenway Park
Home of Boston's beloved baseball team
As the Boston Red Sox's home ground since it opened in 1912, Fenway Park is where you can learn about a piece of Major League Baseball history. Learn about its past heroes through the hall of fame, or go to a game and see living Boston baseball legends play against the Yankees, Royals, Rangers, and Orioles, among others. Even if you aren't a die-hard baseball fan, a guided tour during the off-season can be fun, enabling you to see the park and the sport in a different way.
Location: 4 Yawkey Way, Boston, MA 02215, USA
Open: Daily from 9am to 5pm
Phone: +1 877-733-7699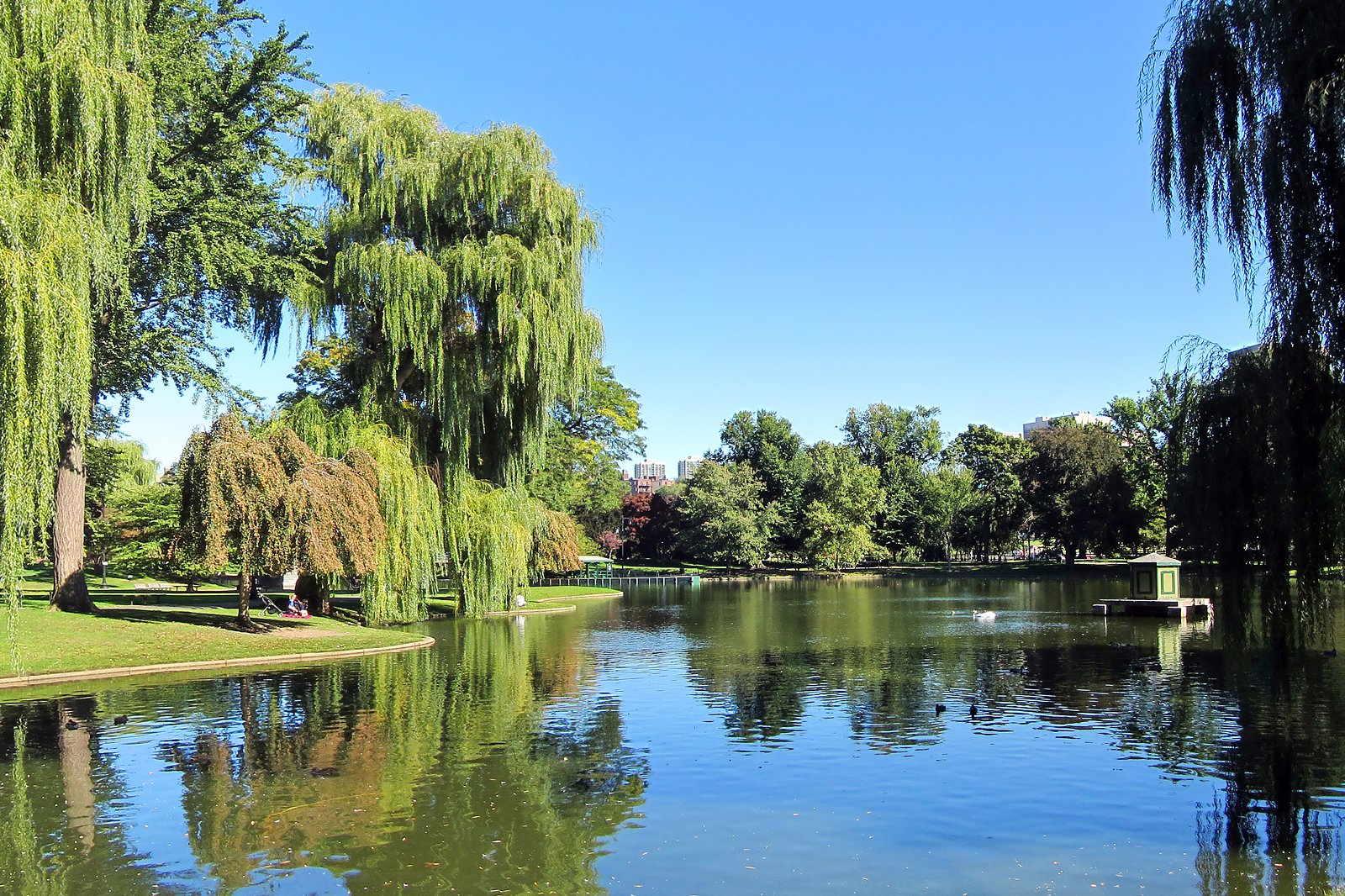 Ride a swan boat in Boston Public Garden
Boston's blooming oasis
Next door to the Boston Common, but offering a more green and lush environment, the Boston Public Garden is an urban oasis where you can escape the crowds. It's slightly younger than the Boston Common, having opened in 1837, and it's very well-kept. Leafy pathways lead you to fountains and a large lagoon where you and your family can ride swan boats. In the spring, between March and June, you can expect the garden to be at its best, with colorful tulips in full bloom.
Location: 4 Charles St, Boston, MA 02116, USA
Open: Daily from 7am to 9pm
Phone: +1 617-635-4505
photo by Robert Linsdell (CC BY 2.0) modified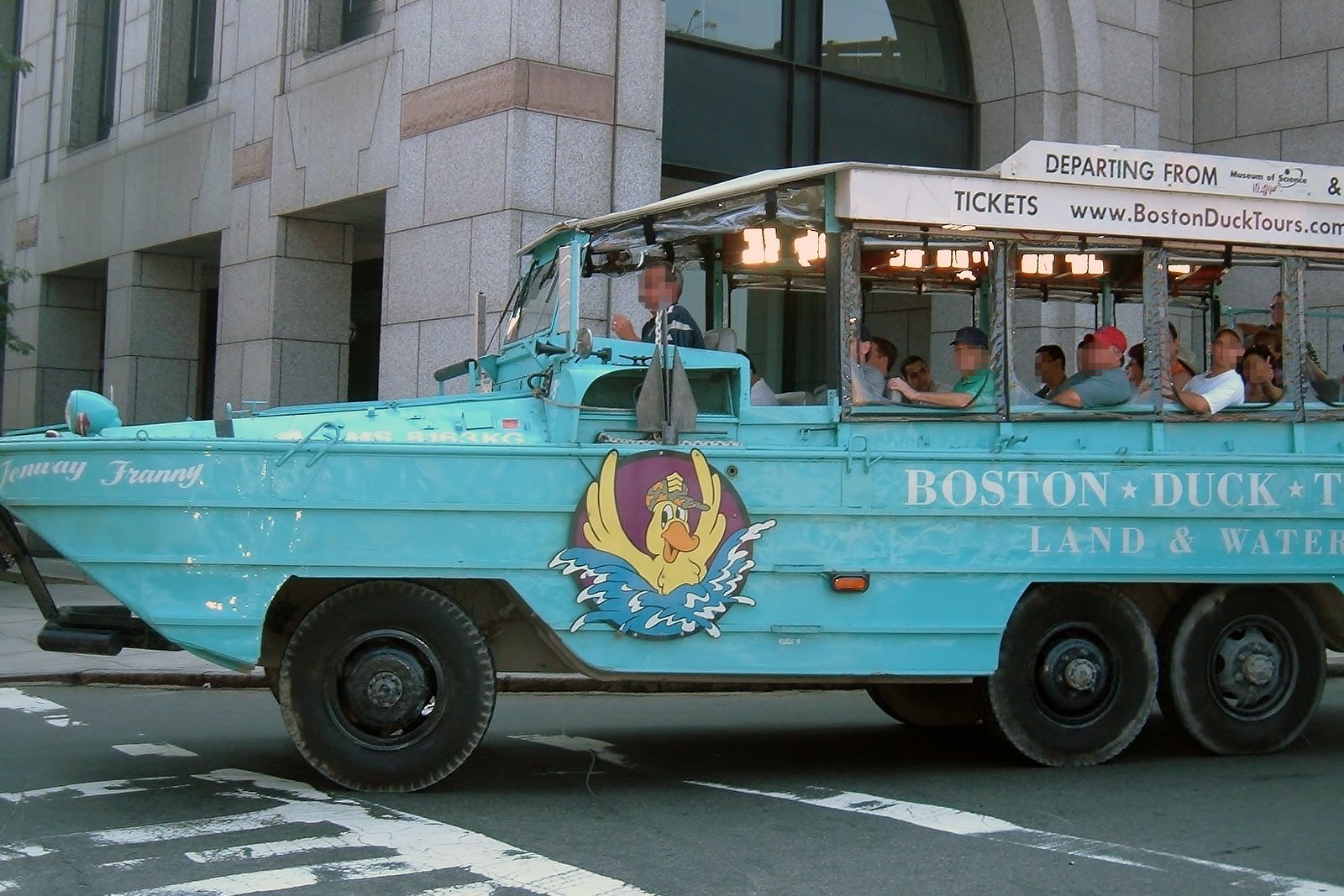 Hop aboard the Boston Duck Tours
A fun amphibious bus ride through the city
This is a great way to see the best of Boston on a truly fun ride. The Boston Duck Tours not only take you on a guided tour through the city, with various landmarks along the way. The amphibious 'duck' bus ride will also literally take a plunge into Charles River. You'll then cruise by various other historical landmarks from a different angle, with the impressive skylines of Boston and Cambridge in view.
Location: 4 Copley Pl #4155, Boston, MA 02116, USA
Open: Daily from 8.30am to 6pm
Phone: +1 617-267-3825
photo by ArnoldReinhold (CC BY-SA 3.0) modified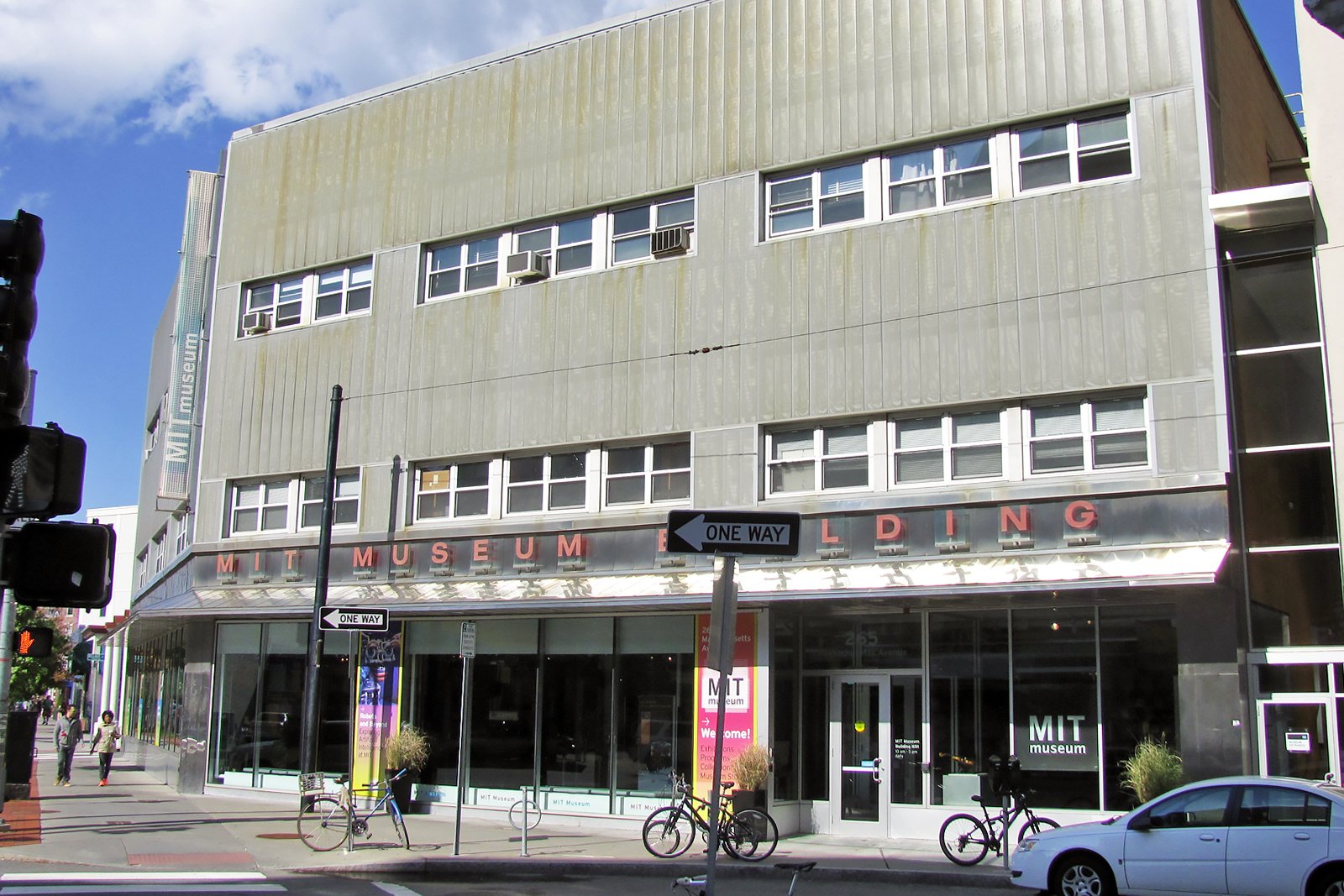 Enjoy AI exhibits at the MIT Museum
Step into a wonderful world of science and technology
Discover cutting-edge scientific and technological breakthroughs through the MIT Museum's collections. Inside, you can get lost in a wealth of objects, photographs, videos and holograms, showing some of the achievements of the Massachusetts Institute of Technology since its founding in 1861. Among its most impressive are the world's most comprehensive holograph collection and its Robots and Beyond exhibits that showcase NASA robots and the past, present, and future of artificial intelligence. Tickets are $10 for adults, $5 for kids under 18, and free for kids under 5.
Location: 265 Massachusetts Ave, Cambridge, MA 02139, USA
Open: Daily from 10am to 6pm
Phone: +1 617-253-5927
photo by John Phelan (CC BY 3.0) modified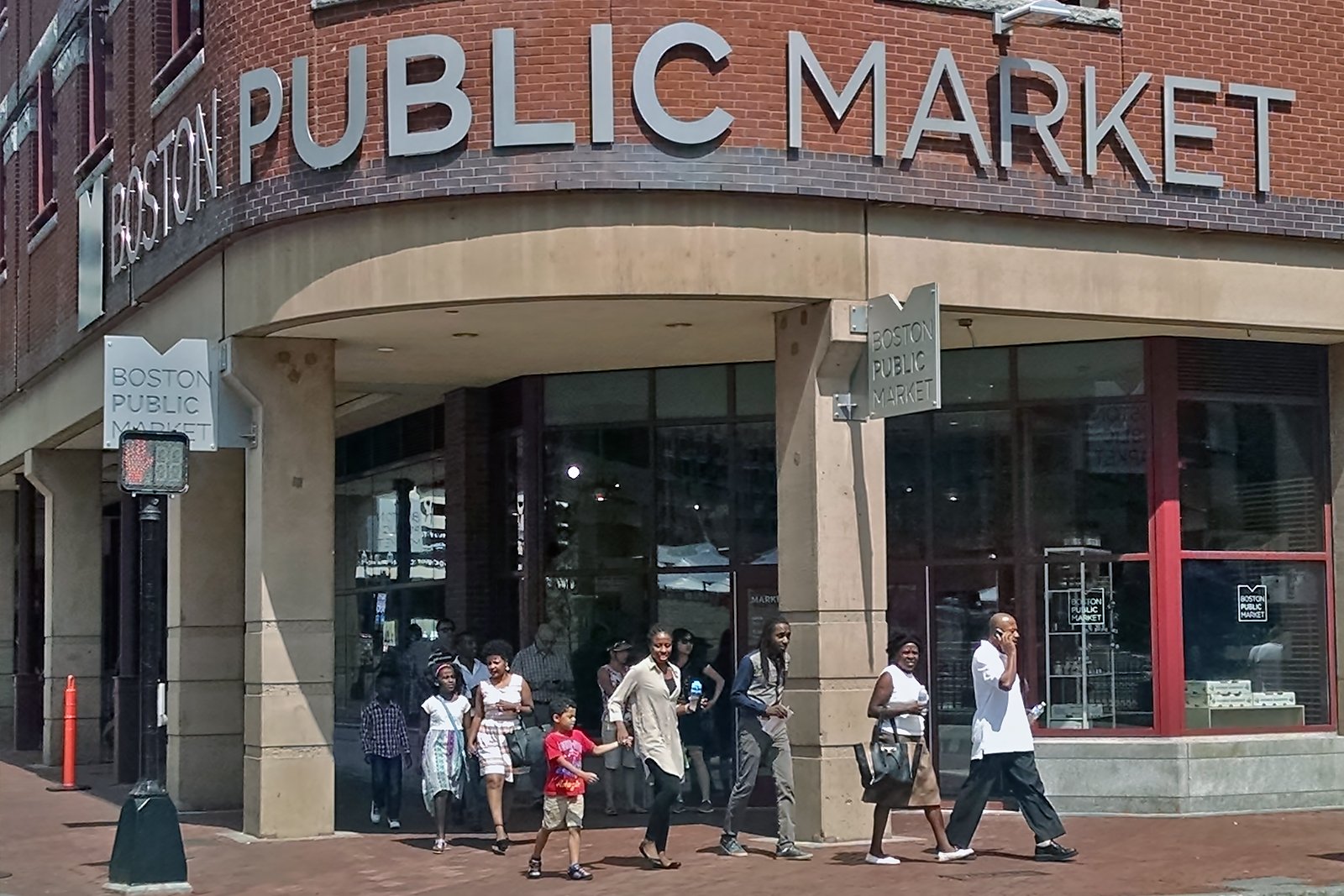 Buy fresh goods at the Boston Public Market
A foodies' paradise in downtown
North of the Boston City Hall and across from Haymarket station, the Boston Public Market is a great spot to discover a vibrant market scene in downtown. This indoor market on the ground level of 100 Hanover Street has numerous stalls offering everything from freshly baked breads and pastries, seafood and cold-cut meats, to fruits and vegetables. You can sign up for food tastings and cooking demos, or a free tour that's typically offered every Tuesday and Friday morning from 10am.
Location: 100 Hanover St, Boston, MA 02108, USA
Open: Monday – Saturday from 8am to 8pm, Sundays from 10am to 6pm
Phone: +1 617-973-4909
photo by NewtonCourt (CC BY-SA 4.0) modified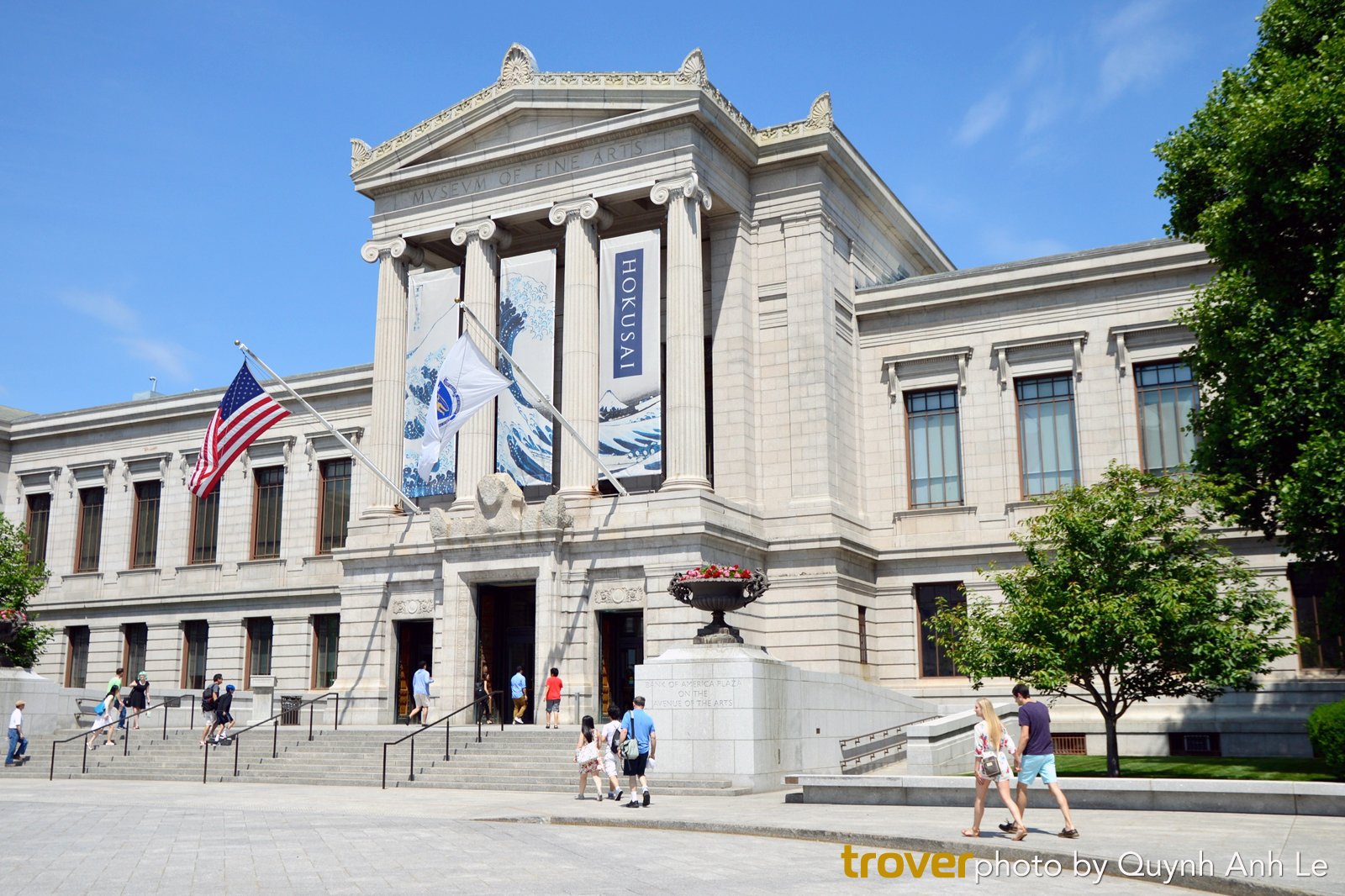 See masterpieces at the Museum of Fine Arts
From Native American art to Monet
This magnificent neoclassical building on Huntington Avenue houses one of America's most comprehensive art collections. It's easy to spend a couple of hours or more viewing the varied pieces of beautiful art here. The Museum of Fine Arts' collection ranges from Greek, Egyptian, Native American, to contemporary art by some of the world's most famous artists. Check out the drip-painting abstract expressionist works of American painter Jackson Pollock. Some of the museum's galleries are lavish, and reminiscent of European palaces. Admission is around $25 per person, and free for kids under 6.
Location: 465 Huntington Ave, Boston, MA 02115, USA
Open: Daily from 10am to 5pm (Wednesday – Friday until 10pm)
Phone: +1 617-267-9300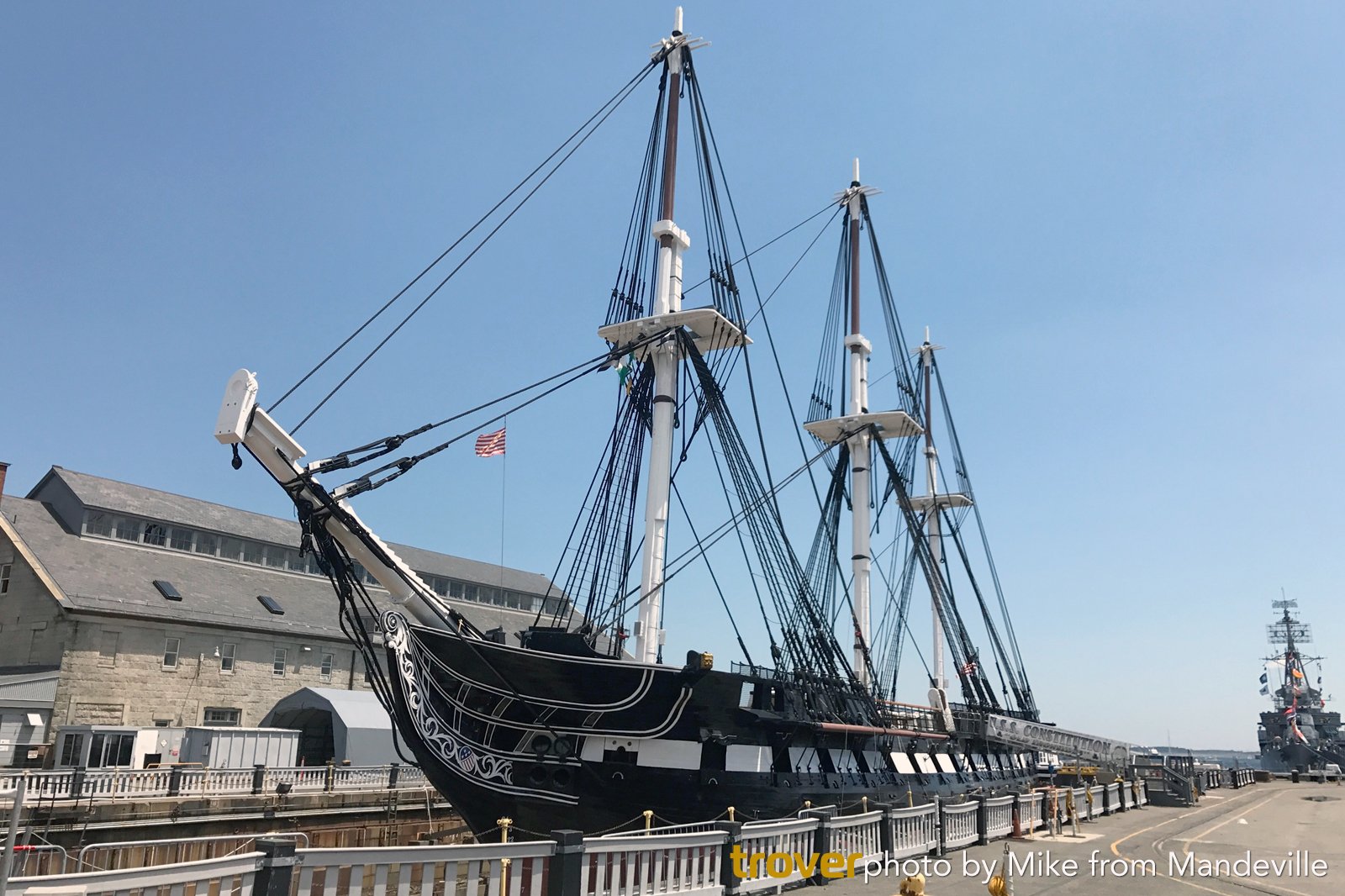 Tour the USS Constitution
Centuries-old naval vessel nicknamed "Old Ironsides"
The USS Constitution is the oldest commissioned warship that's still afloat today, which can be fun and educational for families with kids to visit. Check out the cannons used during the 1812 battle against the British frigate HMS Guerriere, and learn how she earned her nickname "Old Ironsides" when cannonballs from the adversary ship seemingly bounced off her side. The ship may set sail at certain times, but the museum in the navy yard itself offers a great experience, with fun and interactive exhibits.
Location: Building 22, Charlestown Navy Yard, Charlestown, MA 02129, USA
Open: Daily from 9am to 6pm
Phone: +1 617-426-1812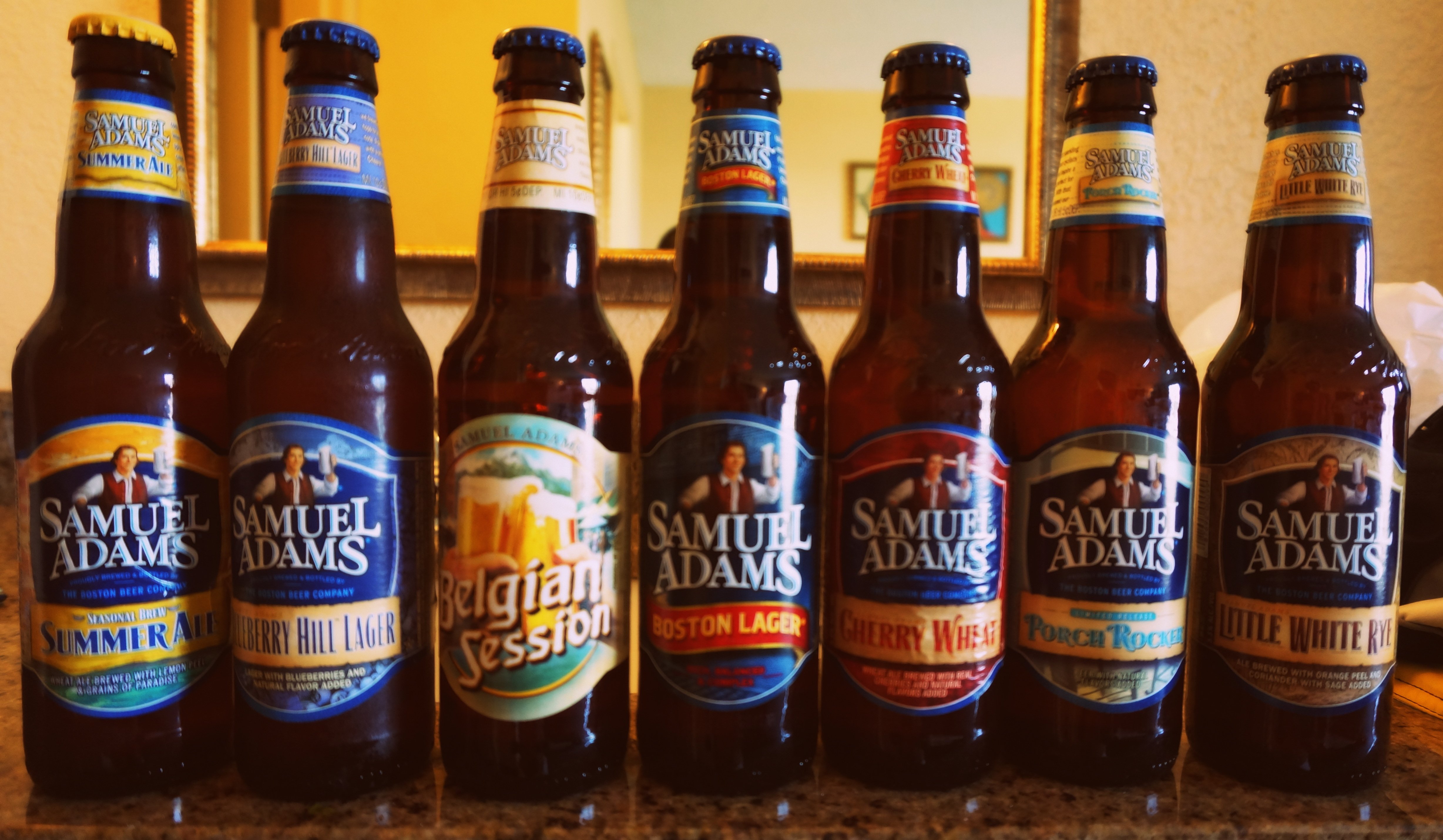 Drink Boston Lager at Samuel Adams
Learn about and taste Boston's local beer
When in Boston, try Samuel Adams. It's the local flagship beer made by the Boston Beer Company. You can find the Samuel Adams brewery on Germania Street, where you can enjoy a fun and free tour around its compact brewery, to learn about the recipe, production techniques, and overall history of Boston's pride lager. It includes a tasting session, where your group is handed 4 pitchers of cold varieties to share and sample. You can then decide, and purchase some bottles of your favorite.
Location: 30 Germania St, Boston, MA 02130, USA
Open: Monday – Saturday from 10am to 8pm (closed on Sundays)
Phone: +1 617-368-5080
photo by Aneil Lutchman (CC BY-SA 2.0) modified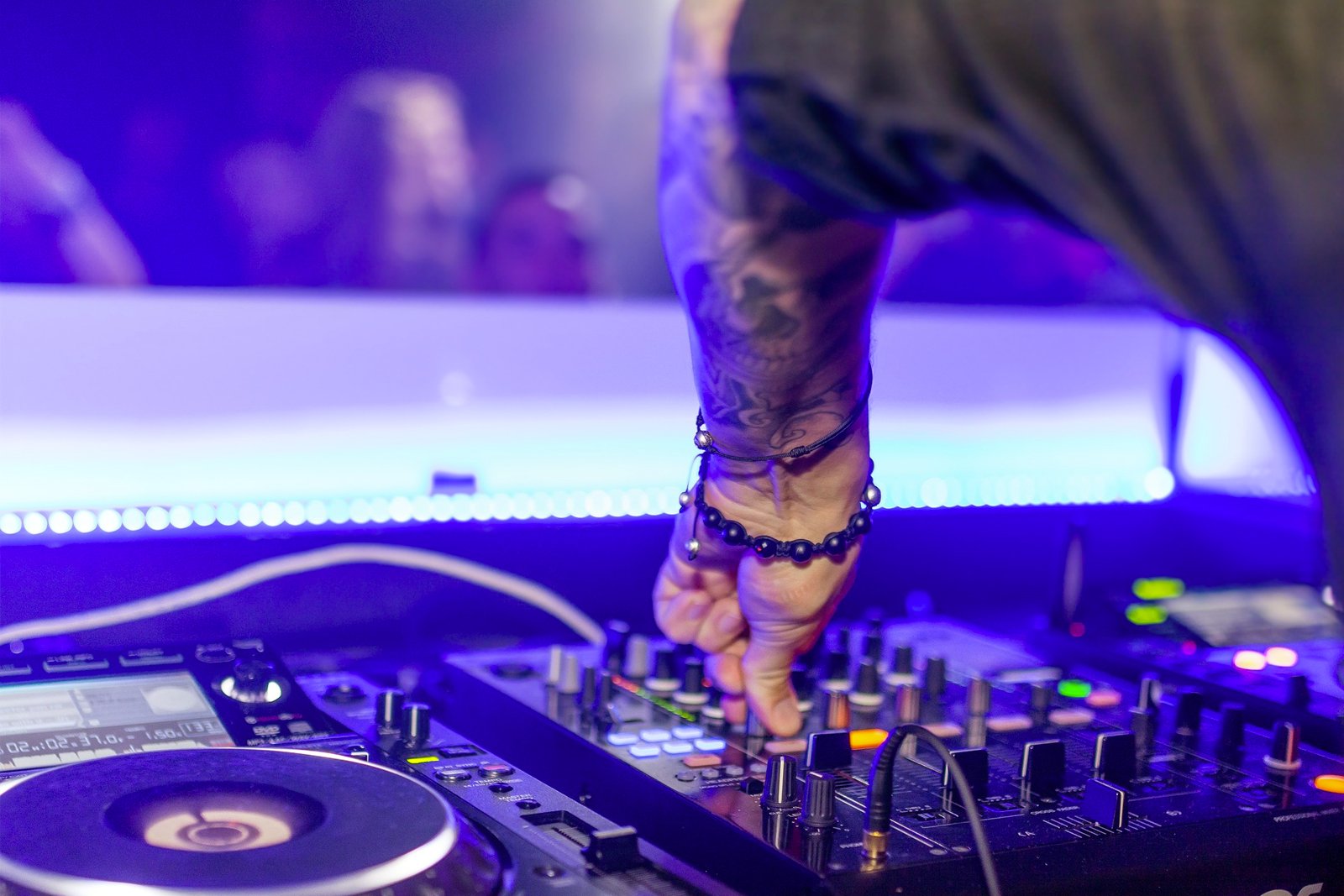 End the day partying at the Royale
Hip nightclub in downtown Boston
Head down to the Royale on Tremont Street, for one of Boston's hippest nightlife scenes. This nightclub regularly hosts music concerts and special events, but it's mostly popular for late-night partying. Weekly DJ events range from Sofa King Fridays that feature international guest performers to Casino Royale Saturdays featuring specialty gigs. Depending on the night, Royale Boston's cover charge can be around $15 to $30. For rockers and metalheads, Royale also regularly hosts a variety of rock and heavy metal concerts, featuring well-established bands (ticket prices vary).
Location: 279 Tremont St, Boston, MA 02116, USA
Open: Fridays and Saturdays from 10pm to 2am
Phone: +1 617-338-7699