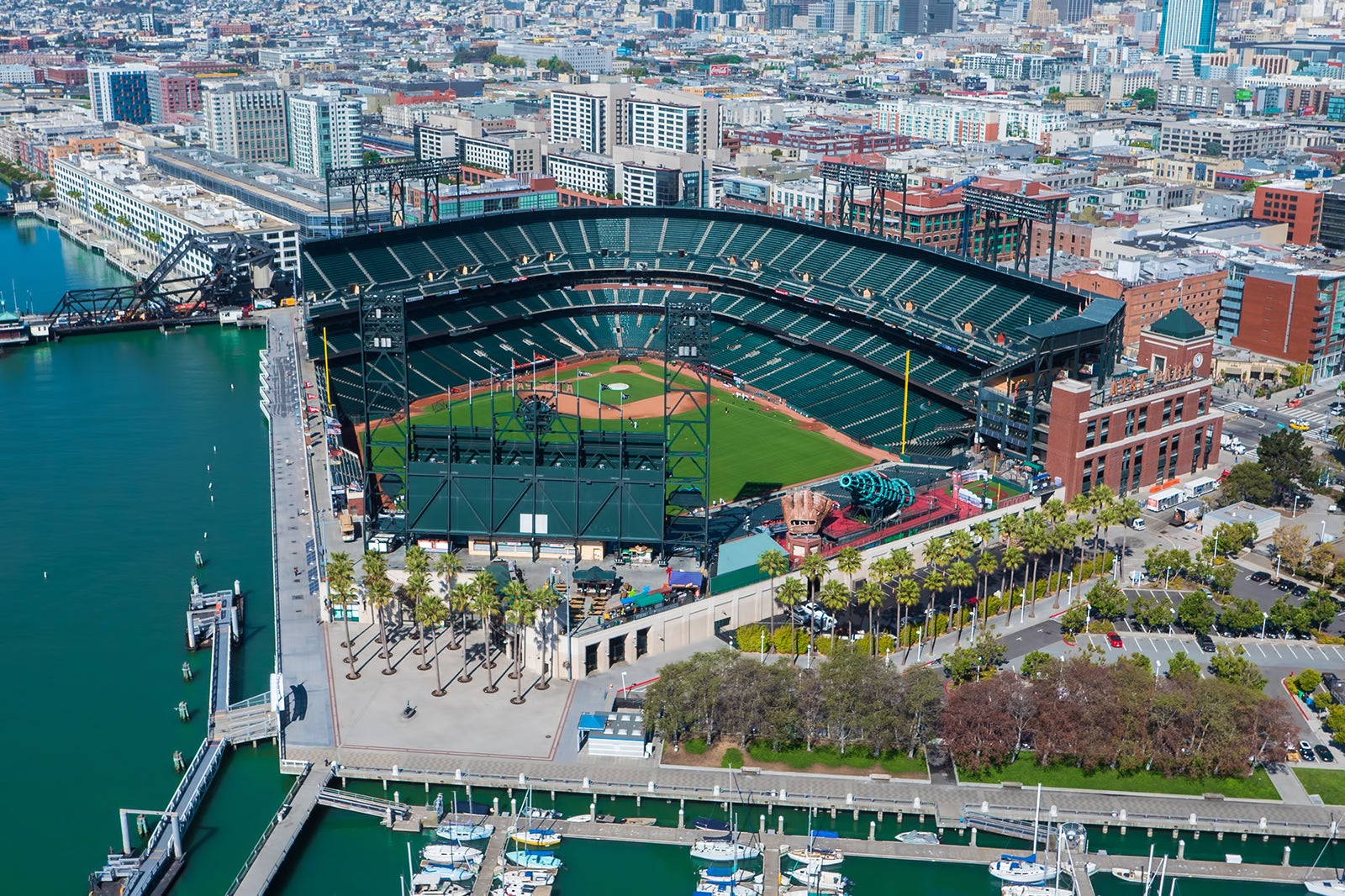 Oracle Park is the home of the San Francisco Giants Major League Baseball team and has served as the home of many of the city's major sports franchises since the 1990s. It's not just a baseball park, however. It's hosted football, soccer, motocross, and rugby matches, and even concerts from major global acts. The stadium has been featured in video games, films, TV shows, and other popular culture offerings. It's an iconic cultural landmark of San Francisco.
Oracle Park has hosted broadcasts of the San Francisco Opera and has seen private celebrity marriage proposals. It's the home of San Francisco State University's commencement exercises. This stadium has been home to many iconic events and matches over the years, from high school football to a near-record number of consecutive sellouts for baseball games, and has played host to the World Series.
Oracle Park in San Francisco - one of the highlights of 14 Best Family Things to Do in San Francisco (Read all about San Francisco here)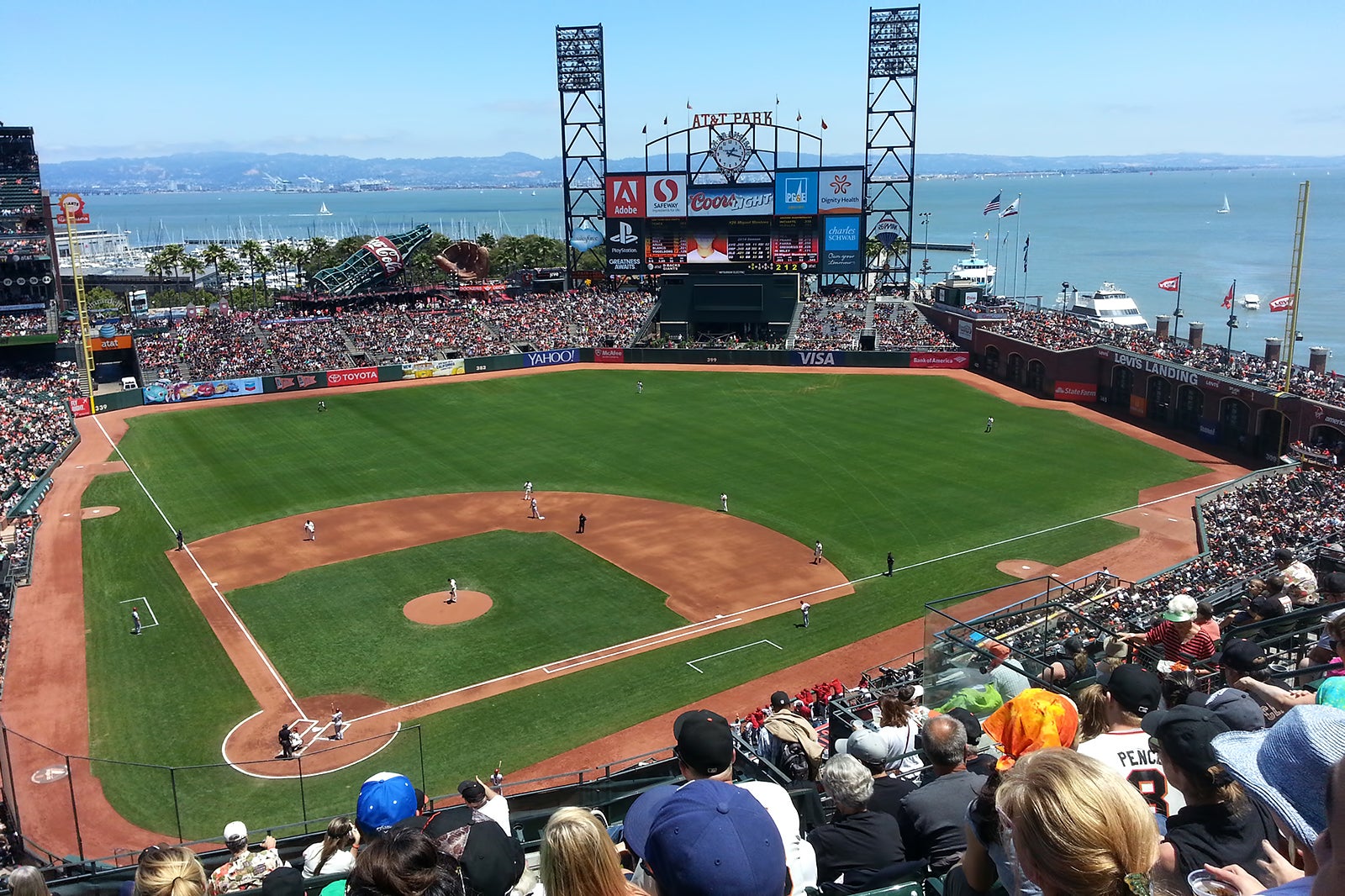 Highlights of Oracle Park
Oracle Park offers 41,265 seats, including 6,700 club seats and 68 luxury suites. It's considered among the most pitcher-friendly parks in MLB due to the depth of its outfield. Its right-field wall is 24 feet high as a tribute to Willie Mays, who wore that number. The near right-field wall has been the site of the famed rubber chicken and "K" signs that represent strikeouts by a pitcher. The wall also hosted the robotic ballplayer Rusty, who stood 14 feet tall. Behind left field stands an 80-foot-long Coca-Cola bottle with playground slides.
The @Cafe, a social media café, can be found behind the center-field bleachers. Oracle Park offers 122 wireless access points to form one of the largest public Wi-Fi hot spots in the world. On the King Street side of the park, you'll find the San Francisco Giants Wall of Fame.
History of Oracle Park
Oracle Park was originally intended to have 42,000 seats and was designed to be 15 degrees clockwise from where it currently stands, with the center-field scoreboard at the top of right field and the Giants Pavilion Building a separate building. By the time of the groundbreaking, it took on its current form. The stadium cost $357 million to erect and replaced Candlestick Park, which also hosted the San Francisco 49ers. It opened on March 31, 2000, and was the first MLB park since the 1960s to be built without the use of public funds.
Oracle Park's original capacity was 40,800 and has increased over the years to its current capacity. It was the first MLB ballpark to receive Leadership in Energy and Environmental Design Silver Certification for Existing Buildings, Operations, and Maintenance in 2010. In 2020, the stadium was renovated to move the bullpens and shrink the park dimensions.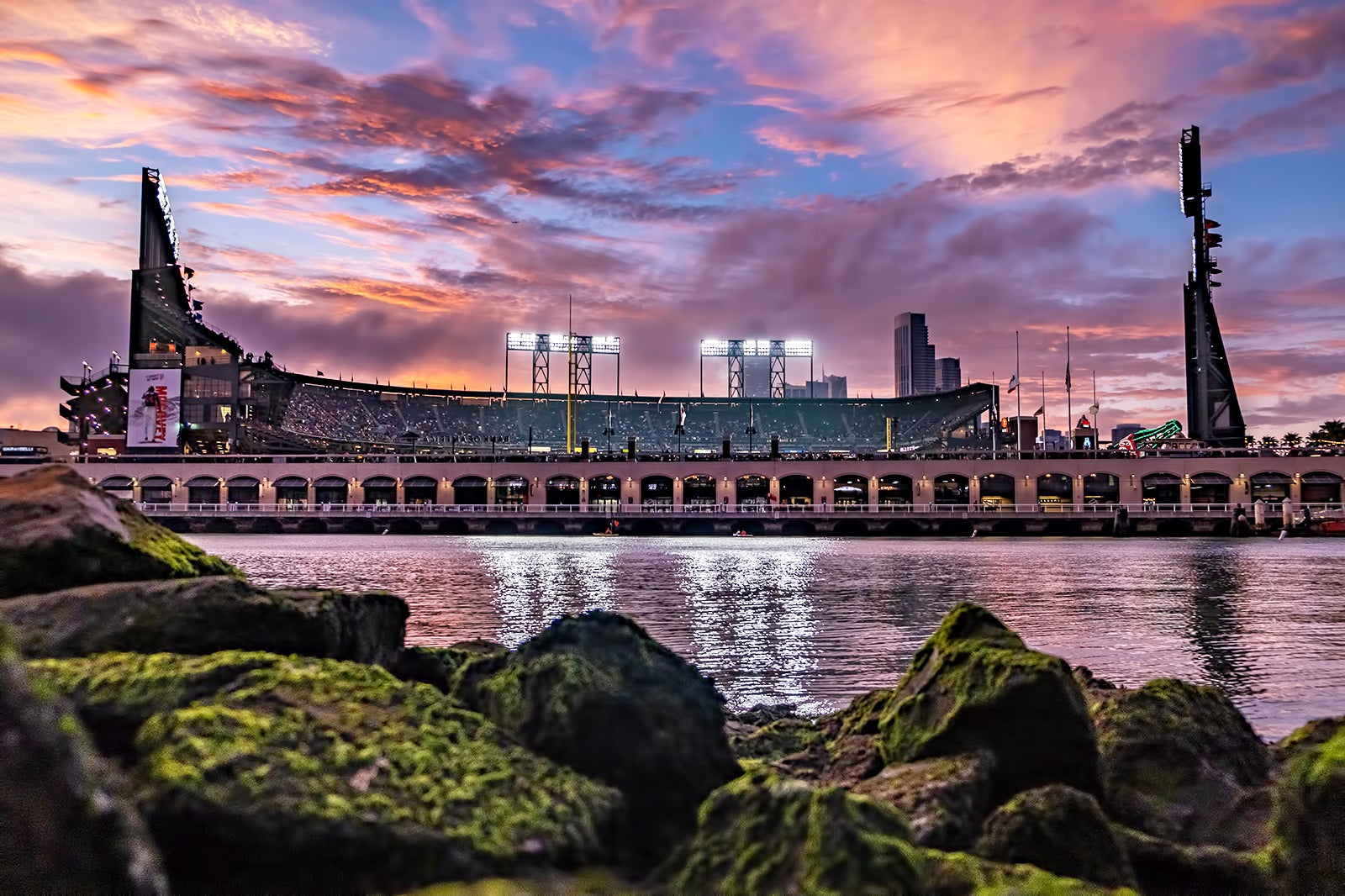 Good to know before you visit Oracle Park
Like most major professional sports parks, fans go through metal detectors and security when entering Oracle Park. No weapons of any kind are permitted, and bags are checked. Bags are allowed up to 16" x 16" x 8". Pay parking is available at and around the park in a variety of lots and garages. Gates generally open 2 hours before game time or 2 hours before events begin. Should you need to leave and return, you can get stamped for re-entry, but keep your ticket.
Strollers are permitted in Oracle Park, but you will still need to go through security. The stadium is not pet friendly, though service animals may be permitted. The stadium is fully disability accessible and offers accessible seating options, restrooms, ATMs, counters, telephones, and fountains. Disability parking is available in all lots, and the park provides an accessible shuttle.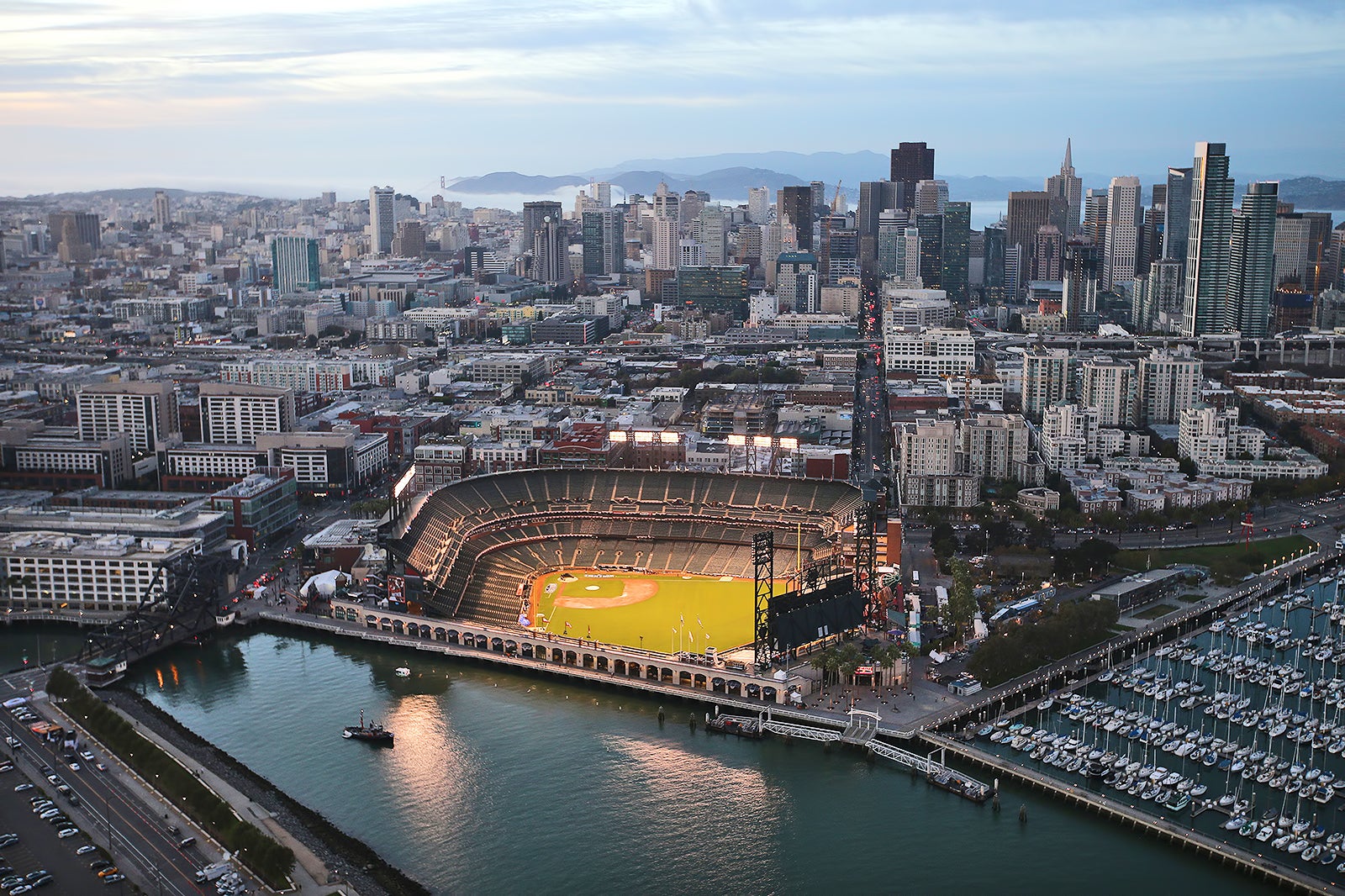 Oracle Park in San Francisco
Location: 24 Willie Mays Plaza, San Francisco, CA 94107, USA
Open: Hours vary by event
Phone: +1 415-972-2000
Back to top