Myrtle Beach Travel Essentials
Useful Information to Help You Start Your Trip to Myrtle Beach
Our Myrtle Beach Travel Essentials lays out the essential information you need to help you plan your trip to one of the most popular destinations in the U.S.. No matter how frequently you travel, some questions will always need answers: What's the weather like? How can I get from Myrtle Beach International Airport (MYR) to my hotel? What currency and type of plug do I need?
We have all these answers plus other basic info about the best time to go, getting there, getting around, and a few useful travel tips. You'll also learn about the most popular landmarks in Myrtle Beach such as Myrtle Beach State Park, Myrtle Beach Boardwalk and Promenade, and SkyWheel Myrtle Beach. It's all compiled in this Myrtle Beach Travel Essentials. After reading this short and easy-to-read guide, you will be a little more prepared to start your trip to Myrtle Beach.
1
When is the best time to travel to Myrtle Beach?
As you'd expect from a resort city by the Atlantic, Myrtle Beach is humid and subtropical, with average highs of 88°F in July and average lows of 39°F in January.
July and August are the wettest months in Myrtle Beach, with an average of 9 to 11 days of rain in August.
Visit Myrtle Beach in July for the warmest weather, at average highs of 87°F and average lows of 73°F.
The most pleasant time of the year to visit Myrtle Beach is between June and August. Myrtle Beach and most of the Grand Strand has long summers favored by beach vacationers.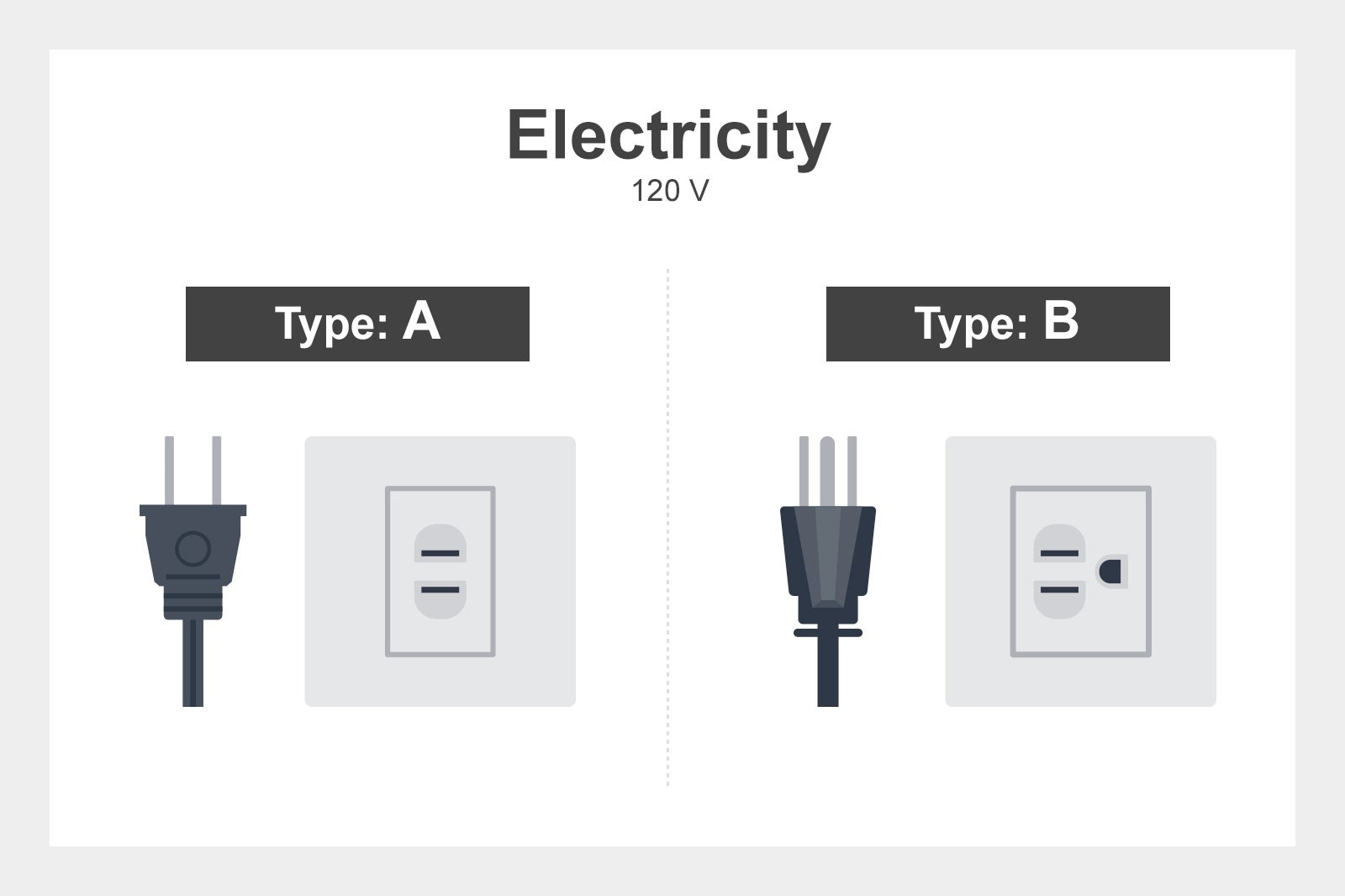 Plug type: A and B
Electricity: 120 V
Currency: United States Dollar (U.S.$)
International dialing code: +1 843
Emergency telephone number: 911
3
How to get to my hotel in Myrtle Beach?
Travelers bound for Myrtle Beach and the Grand Strand mostly fly into Myrtle Beach International Airport, which serves about 8 well-known national airlines that connect you from 50 North American destinations.
The regional Grand Strand Airport (CRE) in North Myrtle Beach serves private and chartered flights.
Myrtle Beach International Airport (MYR)
Myrtle Beach International Airport is the main airport of Myrtle Beach and the Grand Strand. It has nonstop flights to 50 destinations thanks to notable airliners such as Delta and American.
From overseas, you'd usually fly into nearby major cities like Atlanta or Charlotte first, then into Myrtle Beach via the domestic airlines.
Some resorts offer airport shuttle services from Myrtle Beach International Airport. Otherwise, you can easily find taxi cabs waiting right outside Door 6 of the Baggage Claim area on the 1st floor of the Myrtle Beach International Airport terminal building.
If you're using ridesharing services like Uber or Lyft, wait for your driver across from Door 5. Myrtle Beach's Coast RTA bus service goes to and from Myrtle Beach International Airport 7 days a week.
4
How to get around Myrtle Beach?
Travel tips
Myrtle Beach is about 24 square miles in size, but most of the seaside resorts are conveniently close to popular attractions so you can walk to them while taking in the view and weather. You'll do most of your exploring on foot along the 1.2-mile Myrtle Beach Boardwalk and Promenade.
Taking a taxi cab in Myrtle Beach
Taxi cabs are widely available in Myrtle Beach, offered by several cab services such as Yellow Checker Cab Taxi cab, Myrtle Beach Discount Taxi cab Cab, City Cab and Diamond Cab. Rates are set by the city authorities. You might struggle to find taxi cabs to hail on any street other than Main Street or Barefoot Landing.
You can also use ridesharing apps such as Uber and Lyft – for your safety, always confirm the name of the driver, vehicle and license plate.
Traveling by bus
Coast RTA is Myrtle Beach's local bus service provider that serves major thoroughfares to and from the Grand Strand. The operator offers rides on colorful streetcar trolleys that take you on a loop ride through Myrtle Beach. It also operates a free seasonal Entertainment Shuttle, parked at certain resorts, which takes you to downtown locations and major attractions in Myrtle Beach.
Renting a automobile in Myrtle Beach
The driving experience in the Myrtle Beach area isn't the best and can be rather chaotic. Rent a automobile in Myrtle Beach only when you need to drive on your own. There are plenty of automobile rental services available such as Alamo, Enterprise, Budget, and Dollar.
Cycling around Myrtle Beach
For farther neighborhoods along the Myrtle Beach coast that you don't want to have to walk to, bikes are the way to go as they make cruising down Myrtle Beach Boardwalk and Promenade a breeze. The boardwalk links most of the highlight spots along the coast. Bikes are readily available for rent at various local shops along the beach and throughout the city.
5
What are the main annual events in Myrtle Beach?
Carolina Country Music Festival
June
Myrtle Beach's country music festival featuring notable artists and celebrities.
Where: Myrtle Beach
Myrtle Beach International Movie Festival
April
One of the best movie festivals in the world, right on Myrtle Beach.
Where: Stone Theaters, The Market Common, Myrtle Beach
Sun Fun Festival
May–June
Myrtle Beach has been kicking off the summer season with music, entertainment and good food since 1951.
Where: Pyler Park and other venues
6
What are the main landmarks in Myrtle Beach?
Myrtle Beach State Park
The namesake beach of Myrtle Beach that includes a maritime forest.
Broadway at the Beach
The main shopping and entertainment hub in Myrtle Beach.
Myrtle Beach Boardwalk and Promenade
A focal 1.2-mile oceanfront strip running parallel to most of Myrtle Beach's highlights and attractions.
SkyWheel Myrtle Beach
An unmissable Myrtle Beach icon offering scenic 20-minute rides, at 20 storeys high.
Ripley's Aquarium at Myrtle Beach
A major educational family destination in Myrtle Beach with a shark tunnel and touch pools.
Back to top