10 Mistakes People Make When Visiting New Orleans
What Not to Do in New Orleans on Your 1st Visit
Avoid typical mistakes people make when visiting New Orleans and you'll be sure to have an awesome vacation in the Big Easy. This vibrant city offers one of the most laidback experiences in the U.S., thanks to its incredible music scene, after-dark fun, and multicultural community.
While it's easy to fall in love with New Orleans' sights, sounds, and food, it's always a good idea to learn about the city's not-so-fun aspects. From safety precautions and tourist traps to local superstitions and food choices, we've compiled a list of tips to help you make the most of your 1st visit to New Orleans.
Mardi Gras draws the biggest crowds to New Orleans every year, which means the city's hotels get very expensive and often booked to full capacity. The streets are also packed during this festival, which makes sightseeing rather difficult.
New Orleans offers many amazing things to see and do throughout the year. You can explore historical landmarks such as St. Louis Cathedral and the St. Louis Cemeteries, enjoy authentic Cajun and Creole cuisine, and catch live jazz on Bourbon Street. If you want to experience the city's vibrant music and culture scene, plan your visit around the French Quarter Festival or New Orleans Jazz & Heritage Festival.
Read more
2
Picking up beads from the floor
Catch them in the air instead!
If you're in New Orleans for Mardi Gras, chances are you'll have beads (among other trinkets) thrown at you during street parades. It's tempting to pick them up from the ground – you want a keepsake of your first Mardi Gras experience, after all. But this is actually frowned upon among locals.
Picking up beads from the floor is considered bad luck in New Orleans. The streets also get rather unsanitary during Carnival season. So, practise your reflexes by catching the beads while they're still in the air.
3
Staying in the French Quarter
The city has many picturesque neighbourhoods worth exploring
The French Quarter is almost certainly the most popular neighbourhood in New Orleans, but there are several neighborhoods that all have something different and exciting to offer. The city is relatively easy to explore, thanks to its pedestrian-friendly streets and convenient streetcars.
The Garden District is a walkable neighbourhood with historic mansions, striking cemeteries and ancient trees lining the streets, while Marigny is where you'll see more of the Cajun and jazz-centric culture New Orleans is known for. You can even find a vibrant community in Irish Channel, which was home to Irish immigrants in the 19th century. It's packed with antique stores, craft breweries, and colorful cottages.
4
Walking alone at night
Vigilance is always key, anywhere in the world
Staying out late is almost inevitable in New Orleans, especially if you're enjoying the city's nightlife scene. Bourbon Street is best explored after sunset, as its many bars, nightclubs, and live music joints stay open until the early morning.
However, walking alone at night often invites opportunistic criminals looking for unsuspecting victims. Make sure you have a companion if you're planning a late night out in New Orleans, especially in touristy neighborhoods like the French Quarter. For added safety, avoid pickpockets by keeping your billfold in your front pocket.
5
Drinking from a glass bottle in public
Only plastic cups are allowed
Drinking in public is common in New Orleans, especially in nightlife neighborhoods like Bourbon Street and Frenchmen Street. However, it's illegal to carry glass bottles outside bars and clubs – the police are always patrolling to prevent rowdy behavior on the streets, so don't think you won't get caught.
You can always ask for a plastic to-go cup if you're unable to finish your drink. Some bars and restaurants have walk-up windows if you want a quick refill when strolling the streets of New Orleans.
6
Eating at chain restaurants
Don't miss out on authentic local specialties
New Orleans is a must-visit for foodies as you can enjoy a mixture of cuisines from French, Cajun, Native American, Spanish, Sicilian, German and West African cultures. You'll be missing out on the city's eclectic dining scene by only eating at chain restaurants.
Some of the best local restaurants in New Orleans have been serving traditional Southern dishes since the 1930s. Must-visits include Franky and Johnny's (boiled crawfish), Mother's (authentic Creole jambalaya and po'boys), and Café Du Monde (beignets and café au lait).
7
Sightseeing on a Monday
Almost everything is closed on the first day of the week
New Orleans is home to historical landmarks and family-friendly museums, some of which are closed on Mondays. These include Audubon Zoo, New Orleans Museum of Art, New Orleans Jazz Museum, and Audubon Aquarium of the Americas.
Some local restaurants close on Monday, as it's traditionally a day for everyone to rest and eat red beans with rice – a classic Creole dish. The good news is live music is available every day of the week in New Orleans, so head over to Bourbon Street or Frenchmen Street to beat your Monday blues.
8
Thinking voodoo giftshops sell the real thing
Visit a voodoo temple instead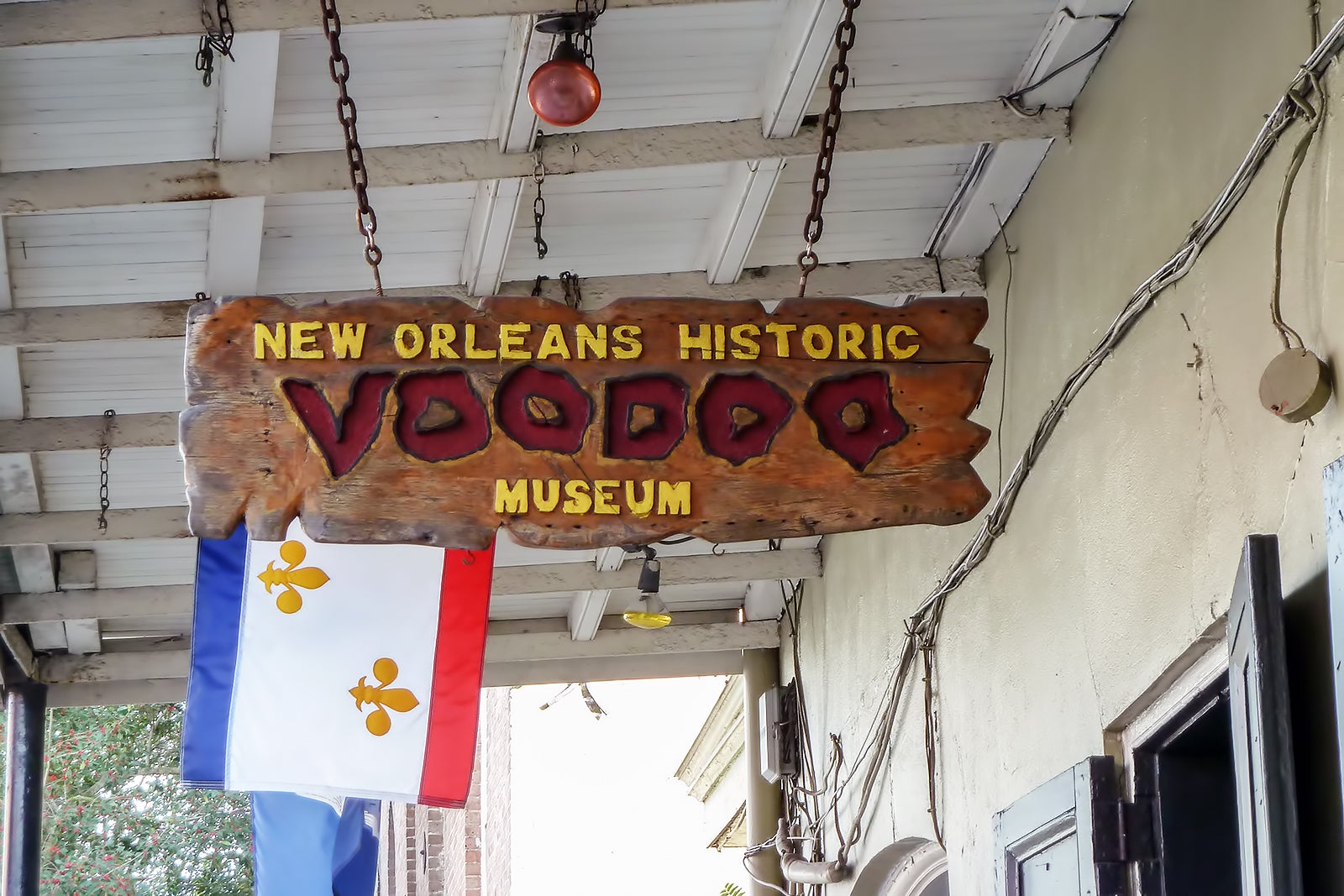 Voodoo giftshops are basically tourist magnets in New Orleans, none of which actually sell the real thing. However, voodoo is very much part of the city's identity, with many locals following this faith – and it's not about casting spells and sticking pins in dolls.
The New Orleans Historic Voodoo Museum is a great place to start learning about real Voodoo. The Voodoo Spiritual Temple offers a more authentic experience, where blessings, weddings and healing rituals often take place.
photo by Claudia Brooke (CC BY-SA 2.0) modified
9
Renting a automobile to get around New Orleans
Take in the city on foot, bike, or streetcar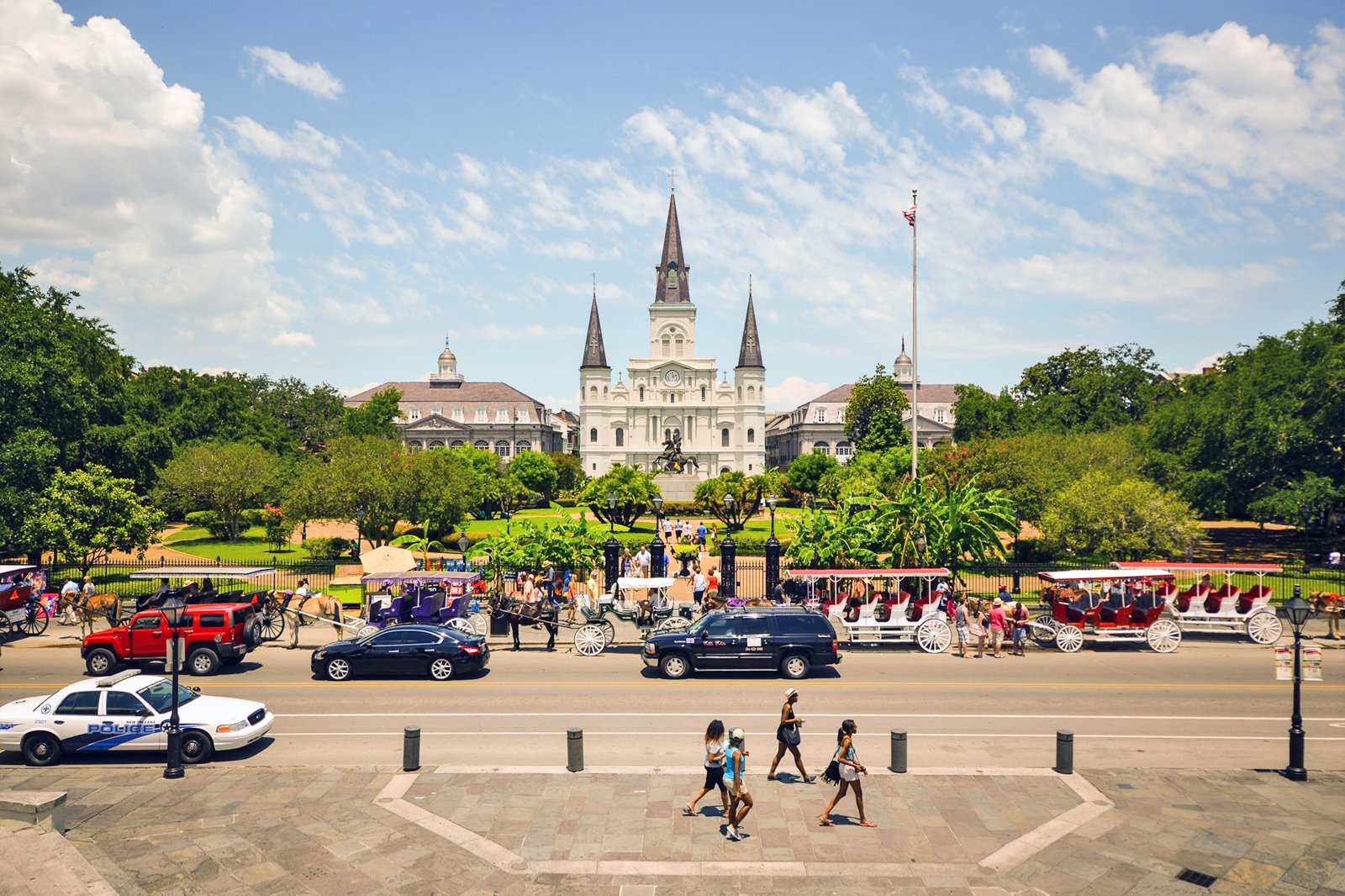 There's no need for driving in New Orleans as the city is best explored on foot or bicycle. The streets are lined with gorgeous mansions, townhouses, and cottages, so you'll want to get close to admire intricate features and quaint gardens. If you're staying in the French Quarter, you're within a 20-minute walk of popular places like Bourbon Street, St. Louis Cathedral, and Jackson Square.
New Orleans' neighbourhoods are easily accessible via public transportation, especially streetcars. There are 4 streetcar lines serving the entire city.
10
Underestimating the weather
Dress for a hot and humid day in New Orleans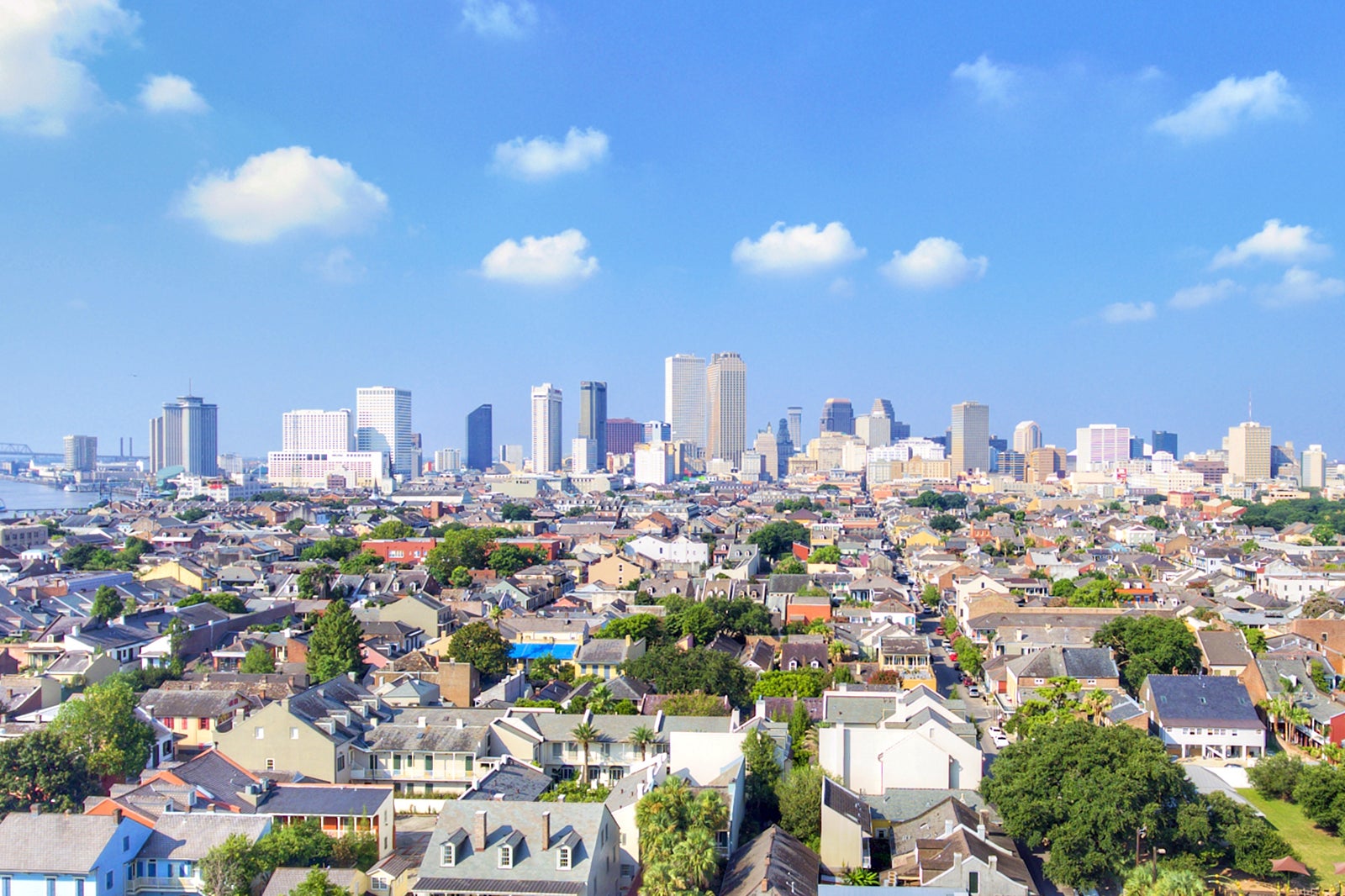 New Orleans is surrounded by many lakes, bayous, and swamps, which means it can get very humid. Due to its subtropical climate, the city's average temperatures range from 53°F (12°C) in winter to 91°F (33°C) in summer.
Dress in light clothing and wear sunscreen if you're in New Orleans for springtime events like Mardi Gras. Carry an umbrella to help ward off the sun, especially when visiting open-air landmarks like the St. Louis Cemeteries and City Park. If you're in New Orleans between September and November, pack your sturdiest raincoats as the city often experiences severe storms during these months.
Back to top