Lake Eola Park is affectionately considered one of Orlando's top 'natural' playgrounds (that is, one that doesn't involve Disney or Universal) – a pleasant downtown spot for picnics, exercise, paddle-boating or just a quick escape from the nearby high-rises.
The 23-acre site, located off East Washington Street, has an almost mile-long walkway around the lake's edge. Lake Eola Park also has an amphitheater, a playground, a bright red Chinese pagoda, and a famous fountain.
Lake Eola Park - one of the highlights of 50 Best Things to Do in Orlando and 12 National Parks and Gardens near Orlando (Read all about Orlando here)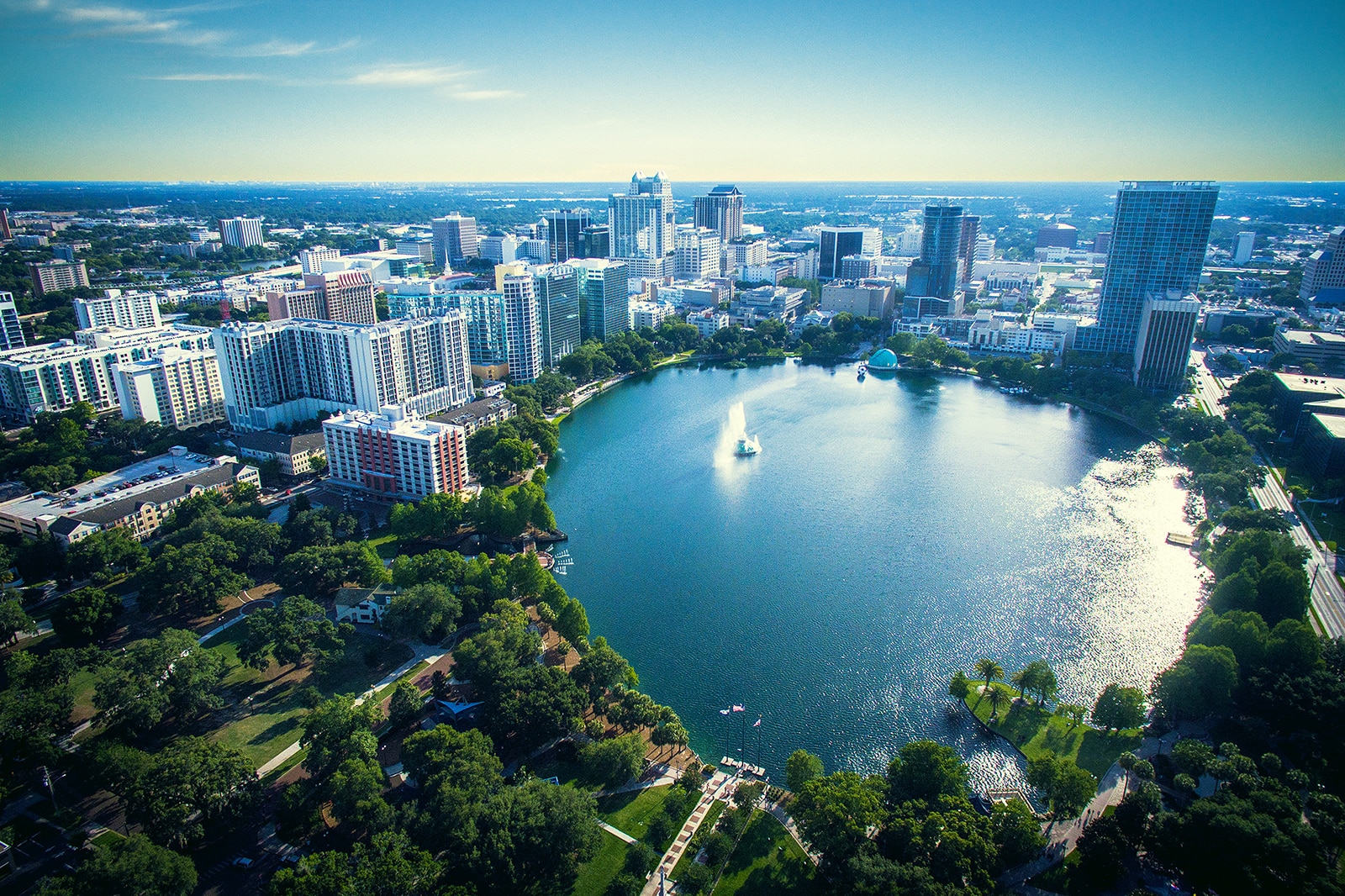 Activities at Lake Eola Park
Paddleboats
Probably the best way to enjoy the lake at Eola Park is by getting on one of the cute paddleboats available for rental. Designed to look like elegant white swans (and presumably fit in with the natural scenery), a 30-minute boat ride costs around $15, giving you enough time to cover all corners of the lake. You can also get up close with the iconic fountain in the center along the way.
Walt Disney Amphitheater
Visit Orlando and you're never too far away from something Disney-related. Lake Eola Park subtly markets the brand in the form of a small, but impressive amphitheater, hosting monthly events such as fundraisers, open-air movie screenings, live performances, and festivals.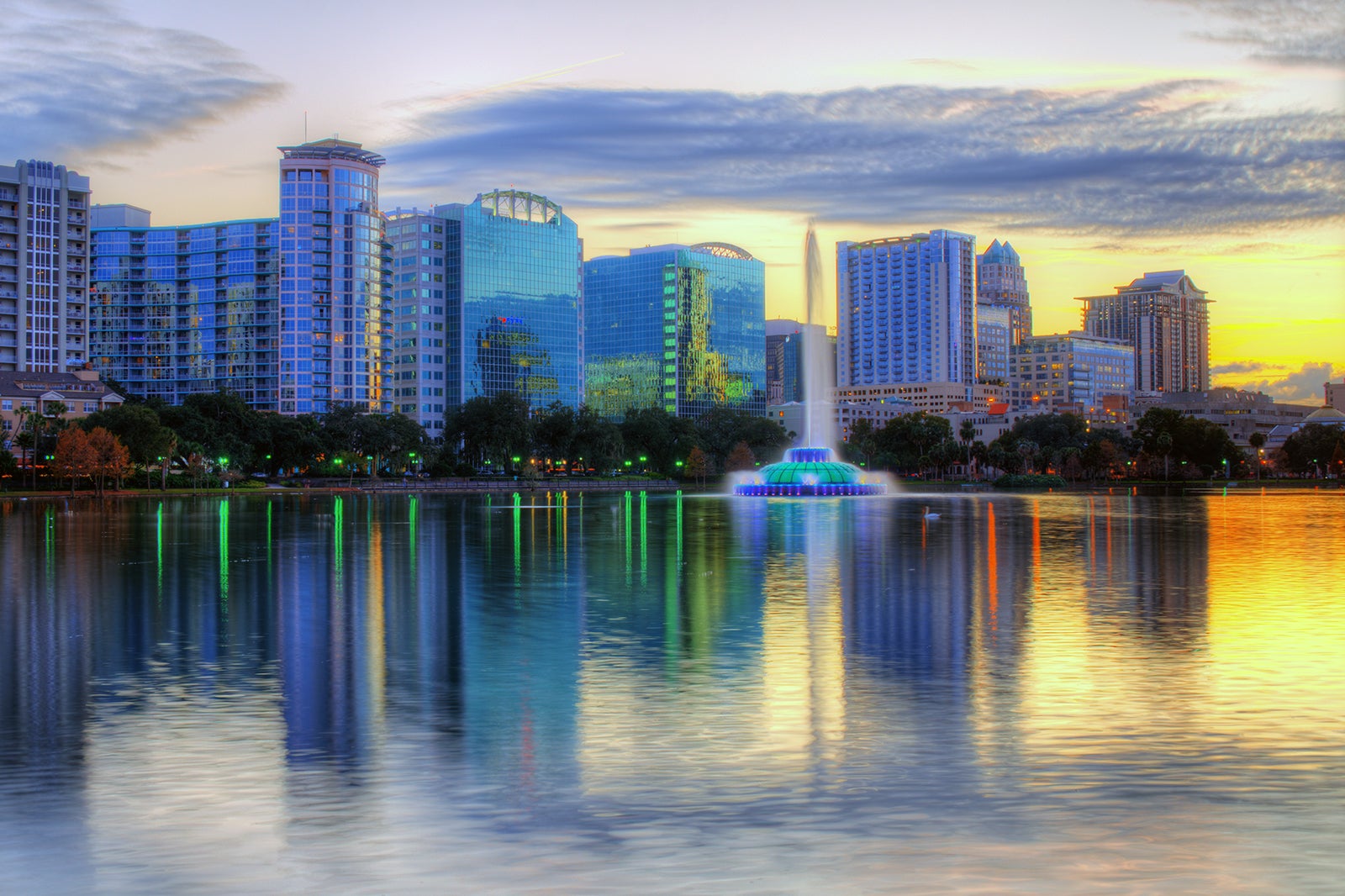 Orlando Farmers Market
If you're in the downtown area anytime on a Sunday between 10am and 4pm, don't miss Lake Eola's very own farmers' market, located at the corner of E. Central Boulevard and N. Eola Drive. Expect handicrafts, locally sourced produce, plants, a pet section, ready-to-eat food, live music, and a beer garden.
Chinese Pagoda
For one of the best vantage points across the water, look for the bright red pagoda. The Chinese-Buddhist monument also has a cool LED light installation in the evenings.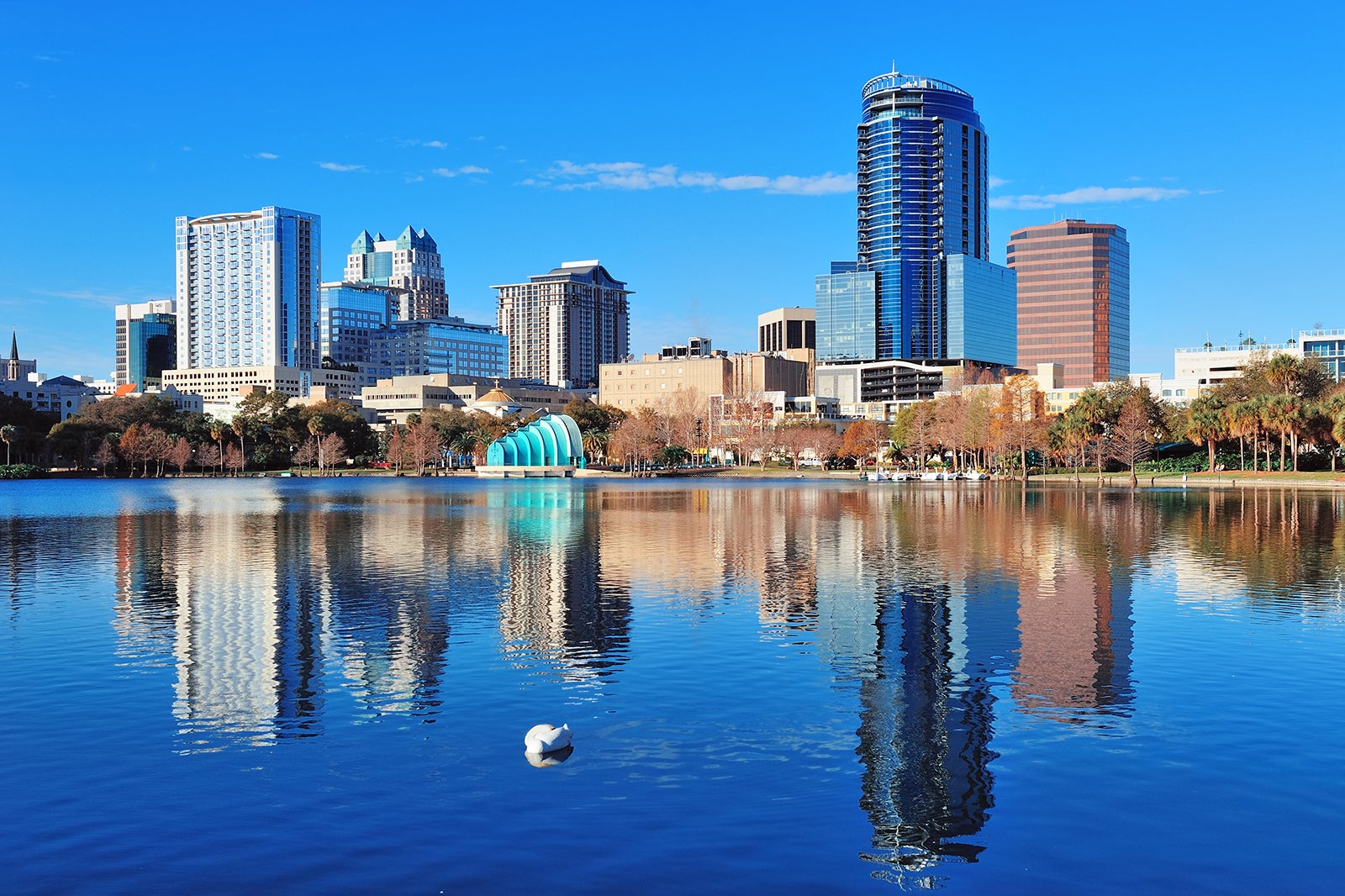 Eating and drinking at Lake Eola Park
You're free to bring their own picnic to Lake Eola, but for something a bit more civilized (without any of the fuss), the lakeside Relax Grill is highly recommended. Located towards the northwest corner of the park, this café restaurant serves tasty American-Mediterranean food including burgers, sandwiches, salads and fresh seafood. Arrive for sunset (6pm to 8pm) on a Friday to enjoy the beer and wine buffet for around $10!
Tai Chi and Kung Fu classes
Lake Eola Park has steadily become one of the most popular places in downtown Orlando for martial arts, with Tai Chi and Kung Fu sessions running Monday, Wednesday and Saturday evening, as well as yoga on Sundays at 11am. All classes are donation-based.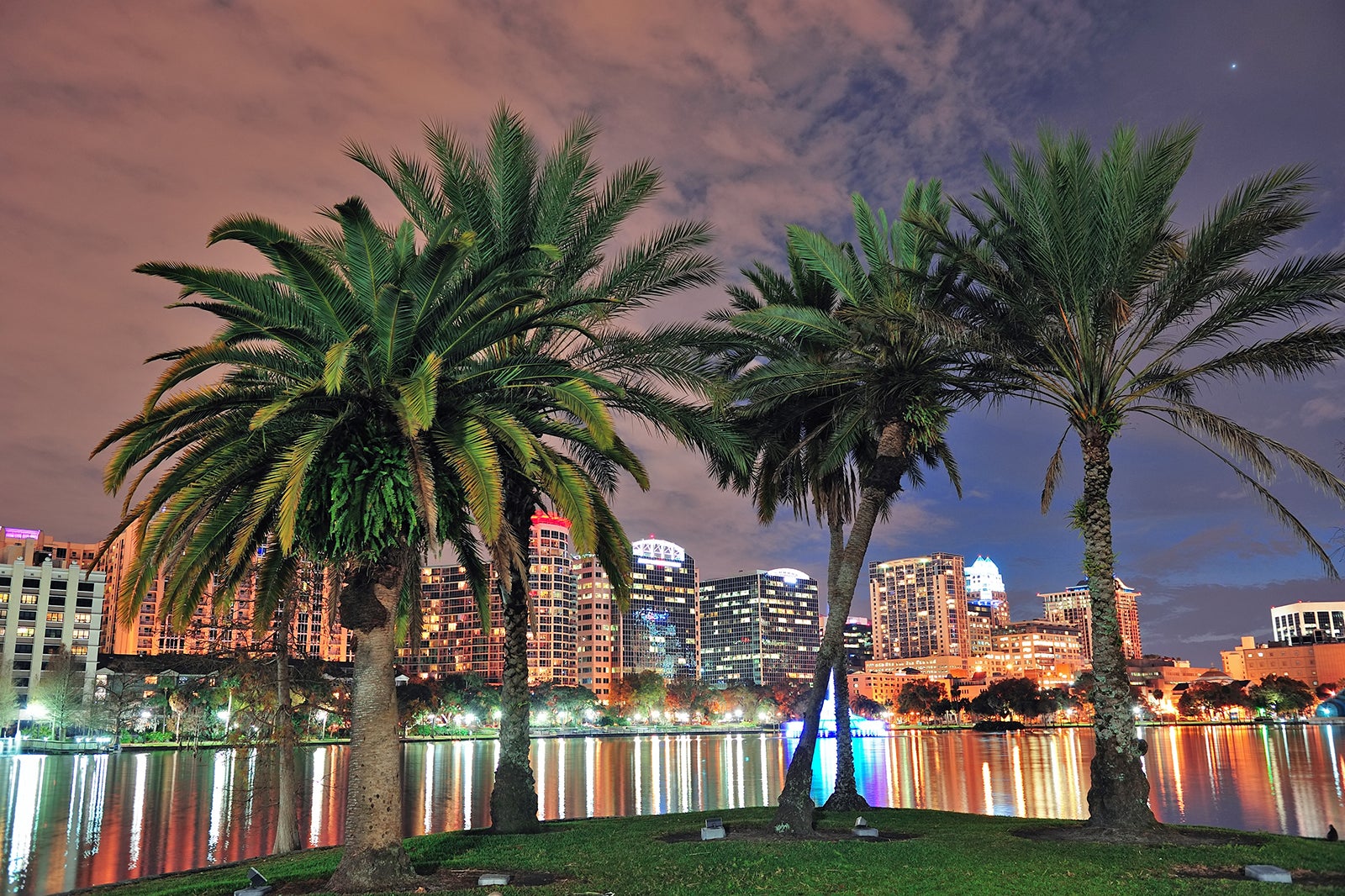 Lake Eola Park
Location: 512 E Washington St, Orlando, FL 32801, USA
Open: Daily from 10am to 10pm
Back to top