10 Ghost Towns in Maine
Creepy and Abandoned Sites Around Maine
The presence of ghost towns in Maine owe to this north-easternmost state being home to some of the earliest US settlements. Each region has its fair share of ghost towns – relics of both gradual changes over the course of history and sudden, dramatic events – and Maine is no exception.
There are plenty of examples of intriguing ghost towns scattered across the nation's 50 states, but Maine has a particularly heavy crop that range from abandoned island towns to submerged settlements. There are enough creepy and abandoned sites around Maine to keep even the most curious traveler occupied.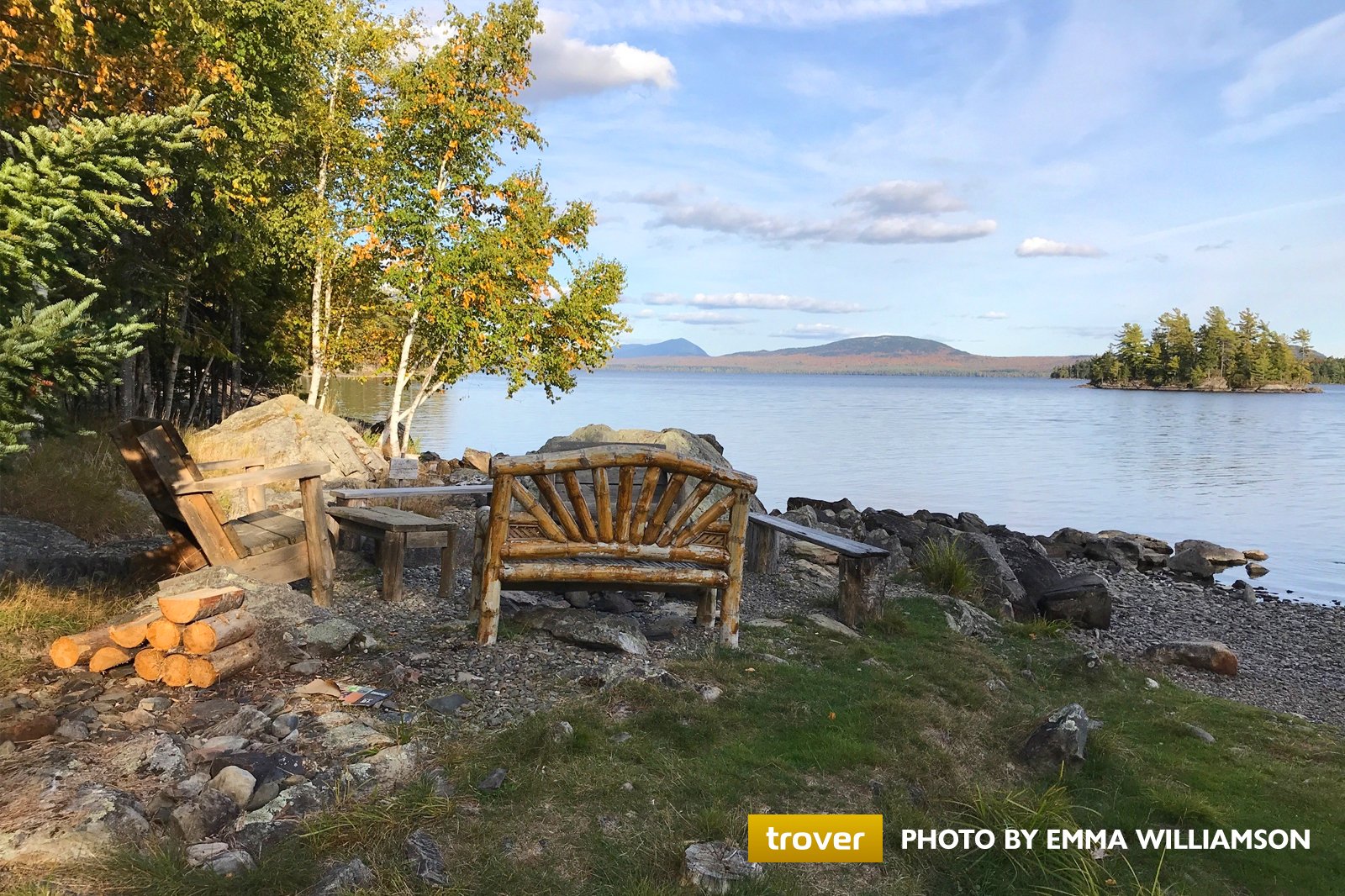 Askwith
The town that no longer has a name
A plentiful supply of game and fish was what led to the birth of Askwith, a small town between Greenville and Rockwood in Piscataquis County, Maine's least populous. There was also enough timber in the area to fuel the town's initial construction, and Askwith became a significant enough settlement to warrant the building of a post office and a railway.
None of that lasted long, though. The former was gone by 1895, and the latter was ultimately converted into an ATV trail, while the town's train station itself has been left to decay. By the 1930s there were just 56 left living here – and, spookiest of all, if you head out to explore Askwith, you won't even find it marked on the map, since it was ultimately renamed Tarratine.
Location: Tarratine, Maine 04478, USA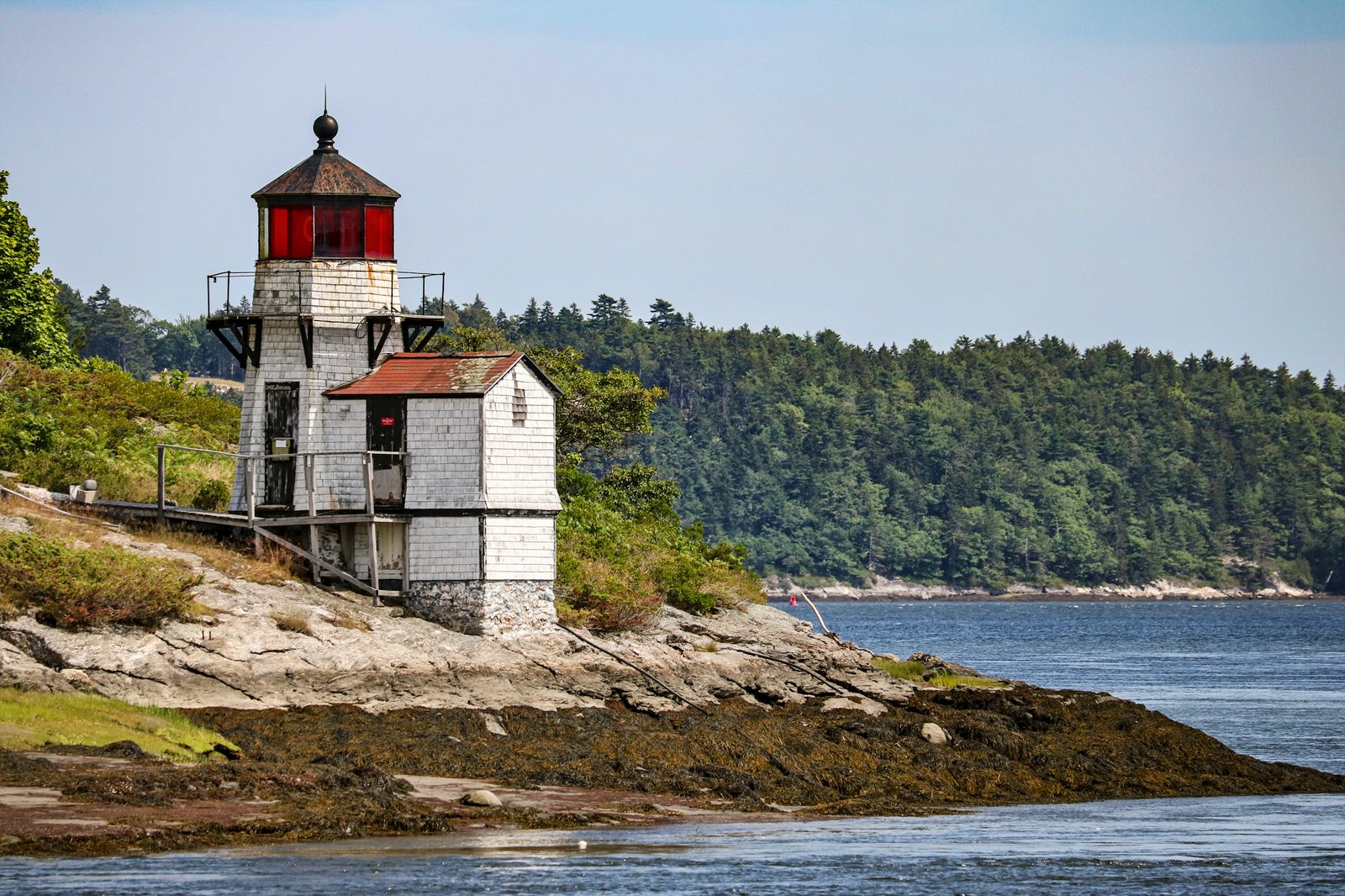 Perkins Township
The township hastily abandoned in the middle of a river
Not many abandoned ghost towns find themselves on islands in the stream, but that's the case with Perkins – these days referred to as Swan Island. Located on the Kennebec River and originally inhabited by native tribes and early settlers, you can get a glimpse of what's left of Perkins by popping across by ferry, kayak, or canoe.
Peering through the windows you'll see that the 5 remaining 18th-century homes are still partially furnished, almost as though they were abandoned in a hurry. There are various theories about what happened here, including dramatic river pollution forcing people to head elsewhere. There's plenty of wildlife left behind. For extra spooky feels, there's also still a cemetery, and you can even pitch a tent if you fancy spending the night.
Location: Swan Island, Perkins Township, ME 04008, USA
photo by Ashley Frillman (CC BY-SA 2.0) modified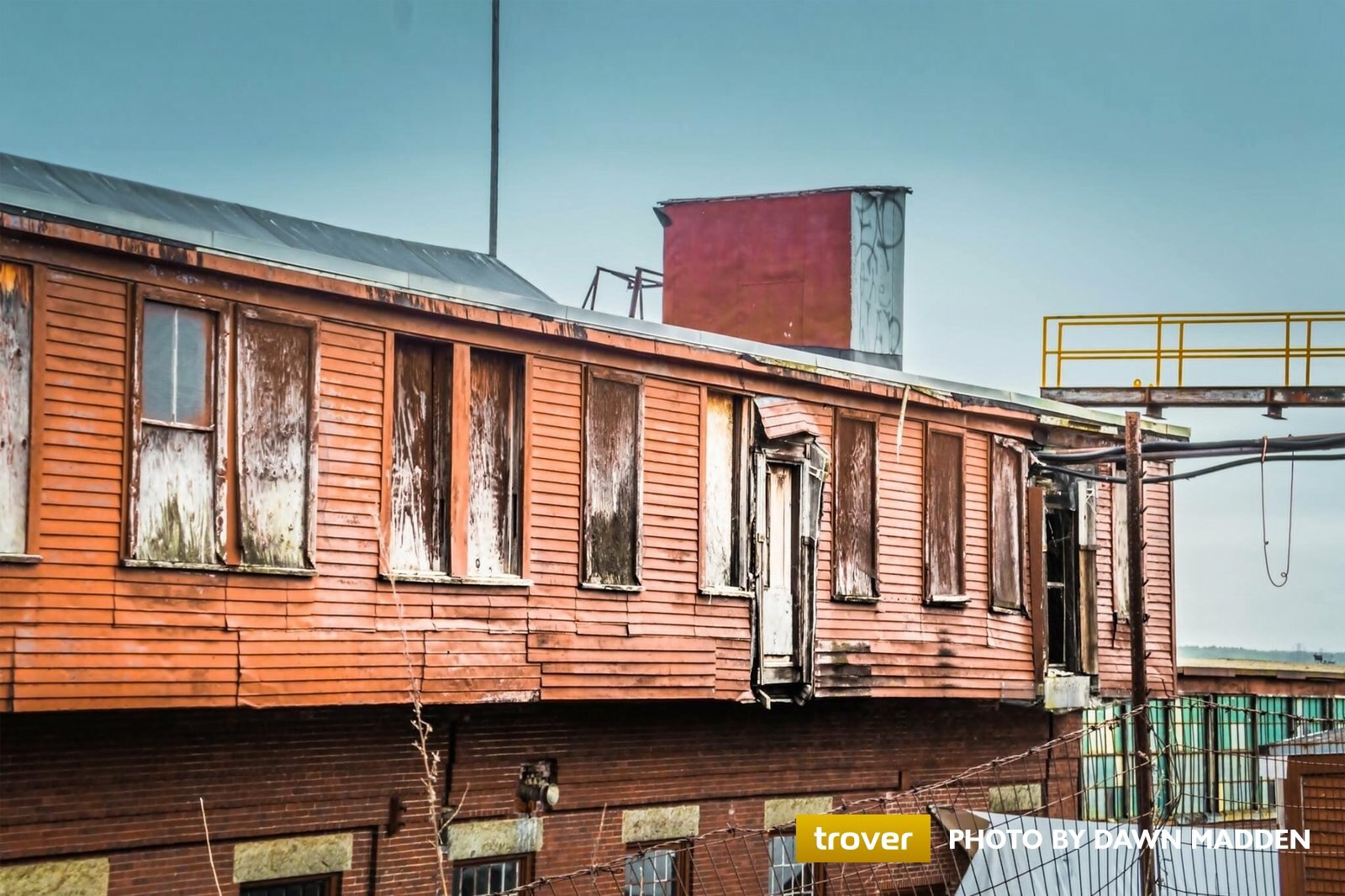 Ligonia Village
The village that became its own cemetery
These days there are few remaining traces of Ligonia, a South Portland village that in the mid-19th century is said to have run from the area known as Cash Corner down to the waterfront on the Fore River. Now the site has been taken over by the expanding Calvary Cemetery (which adds fright points) and, owing to its strategic location close to the harbor, bases for oil companies.
Ligonia was once home to a concentration of Irish families, who worked for the Portland Rolling Mills company and turned it into a kind of campus town, complete with shops, a school, and a railway connection to Portland proper. Car ownership led to the demise of local businesses, and industrial decline caused the population to plummet, but police dispatchers in the area apparently still refer to it as Ligonia today.
Location: Ligonia, South Portland, ME 04106, USA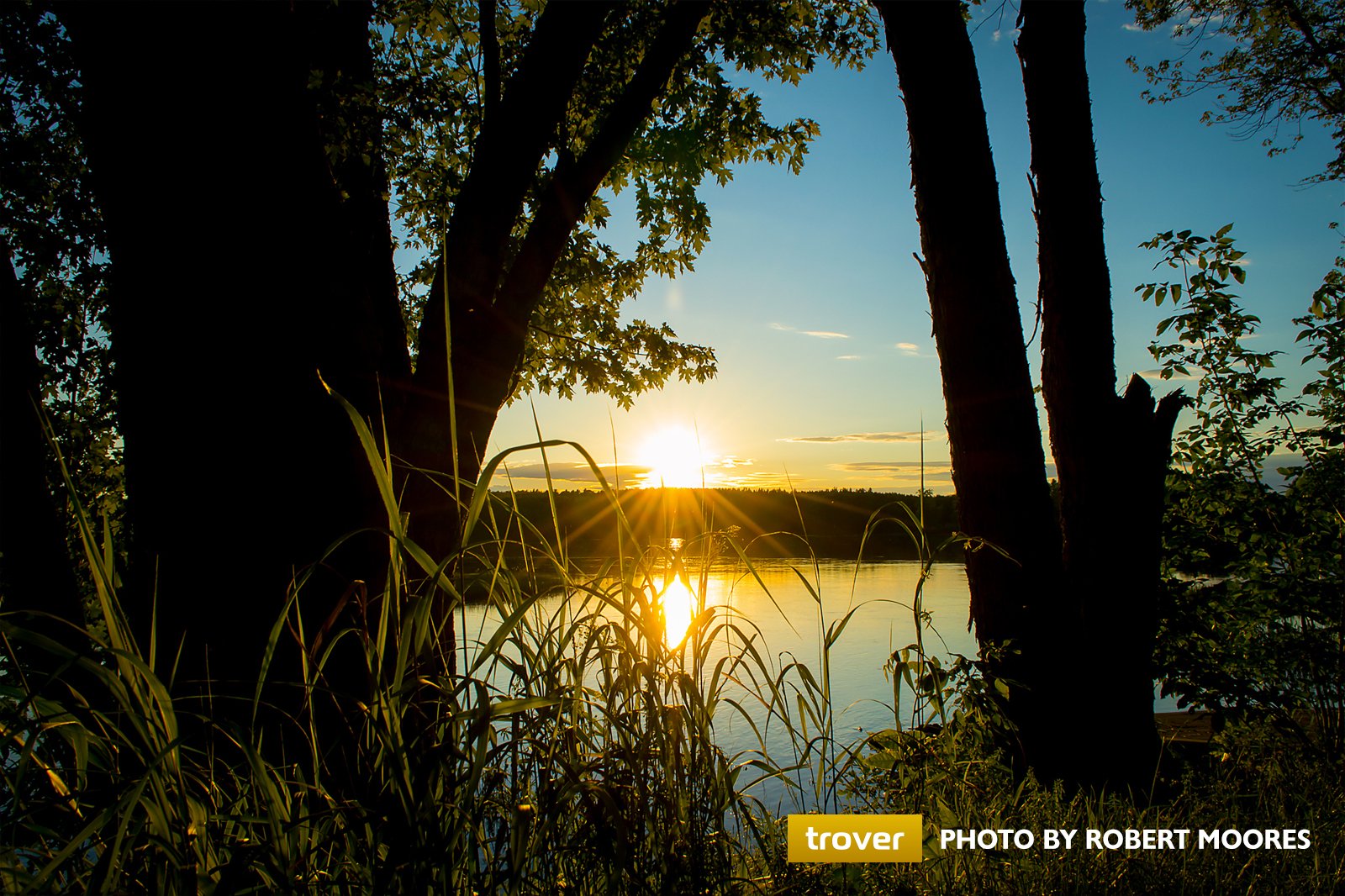 Riceville
The neighborhood wiped out by plague – or was it?
You won't find much evidence of East Hancock's never-incorporated Riceville in the woods between Milford and Township 39. The town that's also variously known as Hancock Tannery and 39 Tannery became a miniature hub for buffalo leather shoe sole manufacturing, thanks to the presence of a factory that changed hands several times over the decades.
By the late 19th century the neighborhood was in decline, and gradually amenities like the school and post office closed. Various stories exist as to the final cause of Riceville's demise – it's up to you whether you choose to believe the tannery burned down in 1905 or there was an outbreak of plague or cholera that led to the entire population being found dead in one fell swoop. Either way, what's certain is that by 1910 there wasn't a soul left here.
Location: Stud Mill Rd, Milford, ME 04461, USA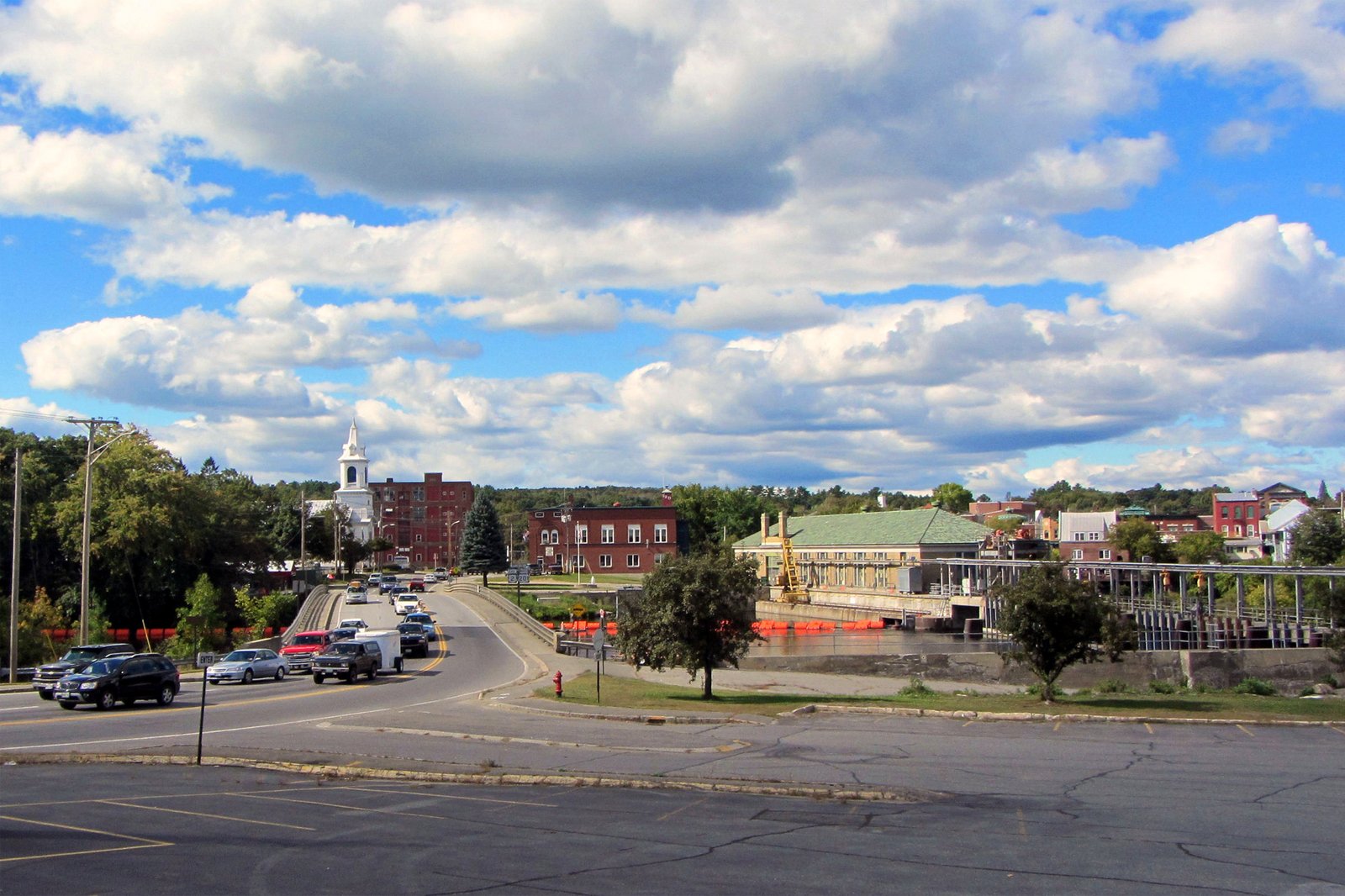 Skowhegan
The town overflowing with creepy goings-on
There's a real sense of the paranormal in Skowhegan – in particular at the Strand Movie theater and the nearby Lake George Regional Park West – making this more than just your everyday, creepy-but-actually-tame ghost town. The movie theater has been running for over 90 years, but it's gained as much notoriety for its ghostly activity as for its movies.
From self-starting unplugged electronics to poltergeist-like levitations and vandalism, Skowhegan's Strand Movie theater could bring a horror film to life better than most. And that's not all – the park has also seen its share of oddities, including the unexplained movement and rearrangement of furniture in the cabins rented out for events that are dotted around it.
Location: Skowhegan, ME 04976, USA
photo by David Wilson (CC BY 2.0) modified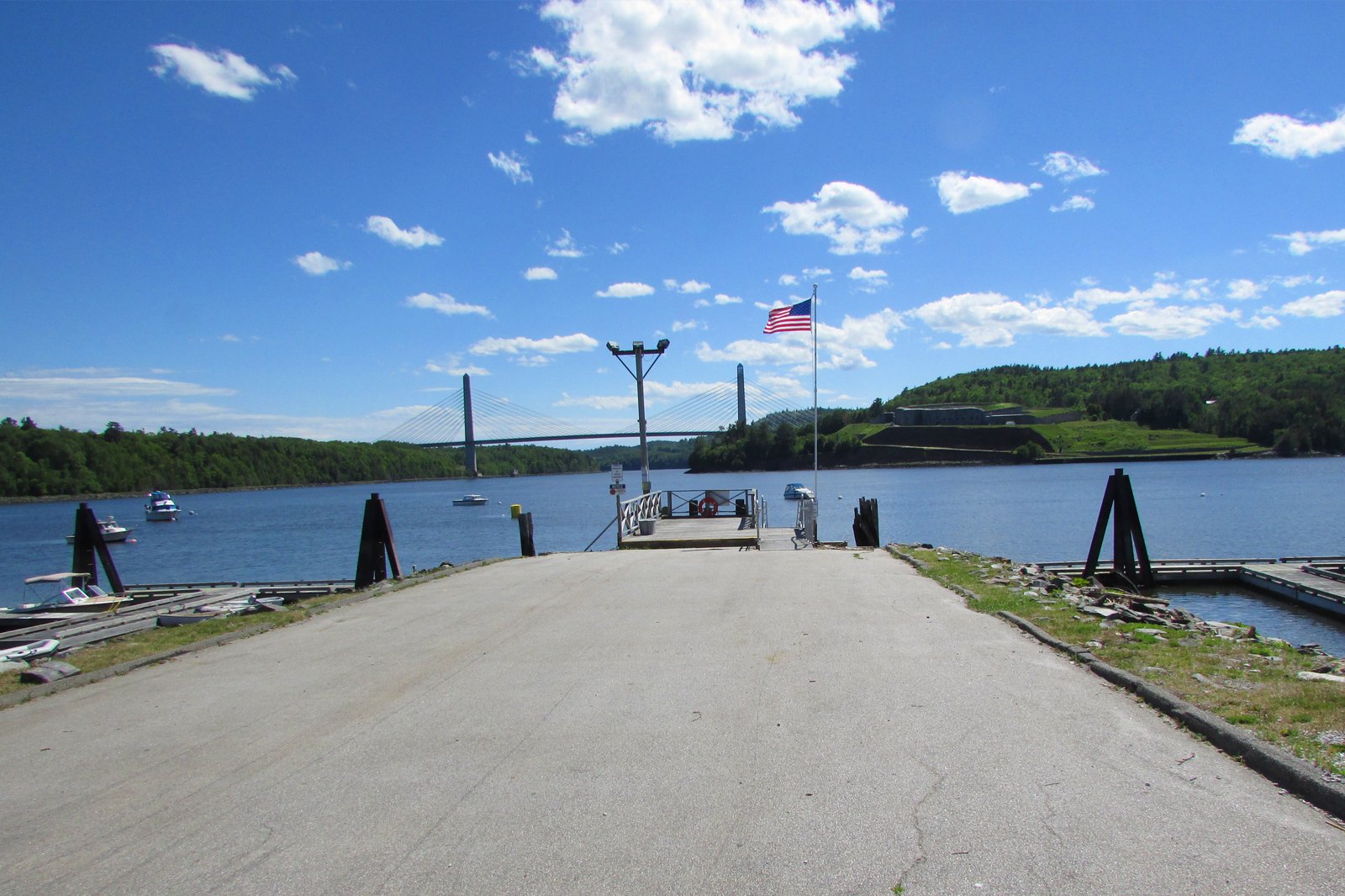 Bucksport
The town with the witch's leg
Of all the ghost towns in Maine, modestly sized Bucksport might have the scariest spots. In fact, there are so many that there are entire lists and itineraries dedicated to detailing the area's haunted attractions. To start with, there's the tombstone of Bucksport's founder Jonathan Buck that eerily features a print of a leg resembling that of his former lover, rescued and buried by her son when Buck labeled her a witch and had her burned at the stake.
That's before you consider the eerie Maine Seaboard Paper Company building, built on a former burial ground of Marine's native Red Paint People and having since suffered a string of fires and other incidents. Or the deceptively beautiful Silver Lake, also built on the site of a former graveyard – some believe a number of bodies still lay at the bottom of the water.
Location: Bucksport, ME 04416, USA
photo by DrStew82 (CC BY-SA 4.0) modified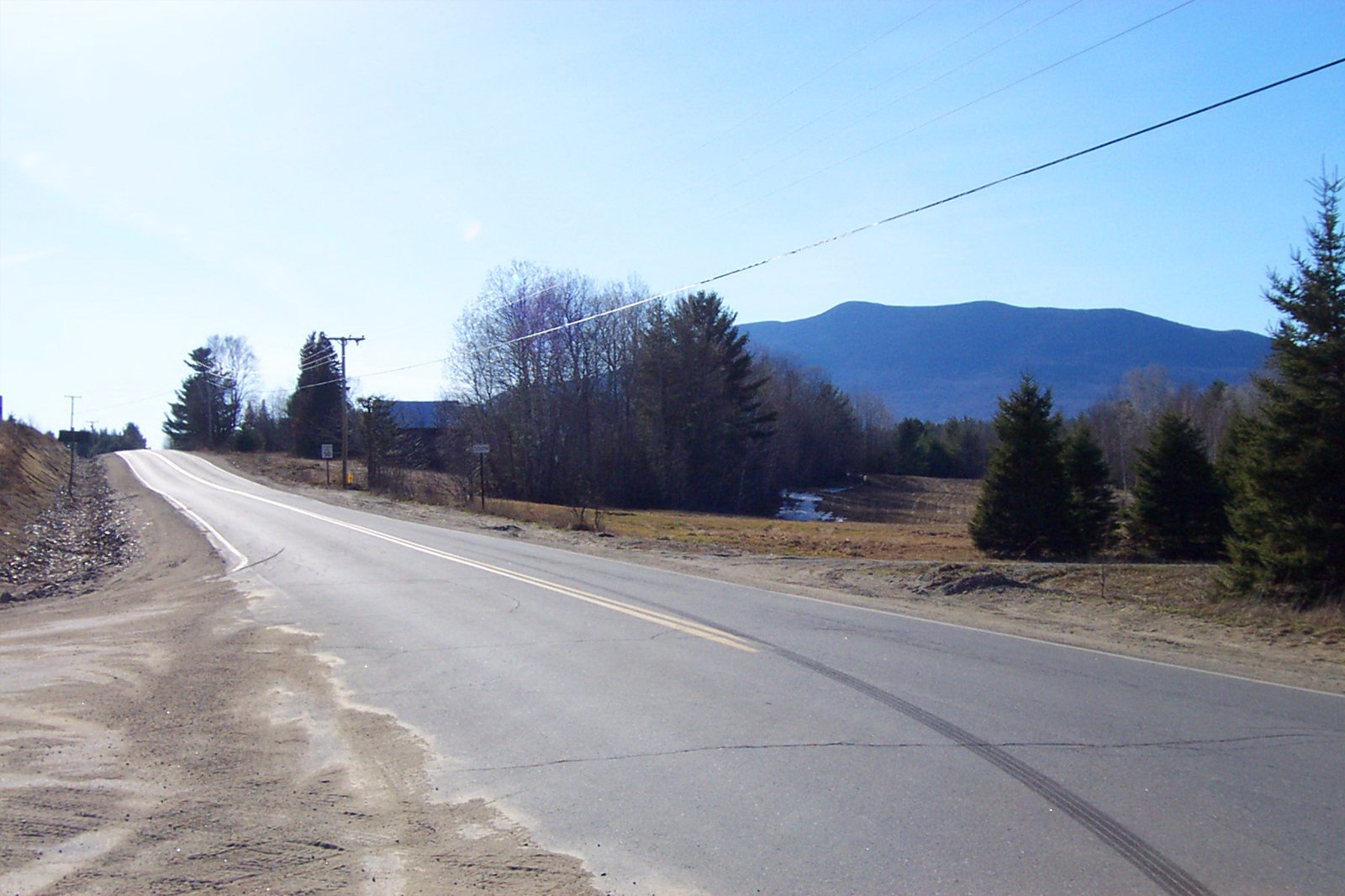 Freeman
The township that gave life and then took it away
A typical abandoned ghost town with an especially spooky ambience to it, Freeman came into being after the Maine city of Portland was burned to the ground during the American Revolution.
In 1797 Freeman was created to resettle those left destitute in the incident's wake and, at its height, the vibrant town had train stations, schools, churches, and a raft of businesses. It began to fall into decline towards the end of the 19th century, though, and was disincorporated as a town in 1973. These days, a creepy-feeling cemetery and a few other architectural remnants are the only clues to Freeman's previous life.
Location: Freeman Township, ME 04983, USA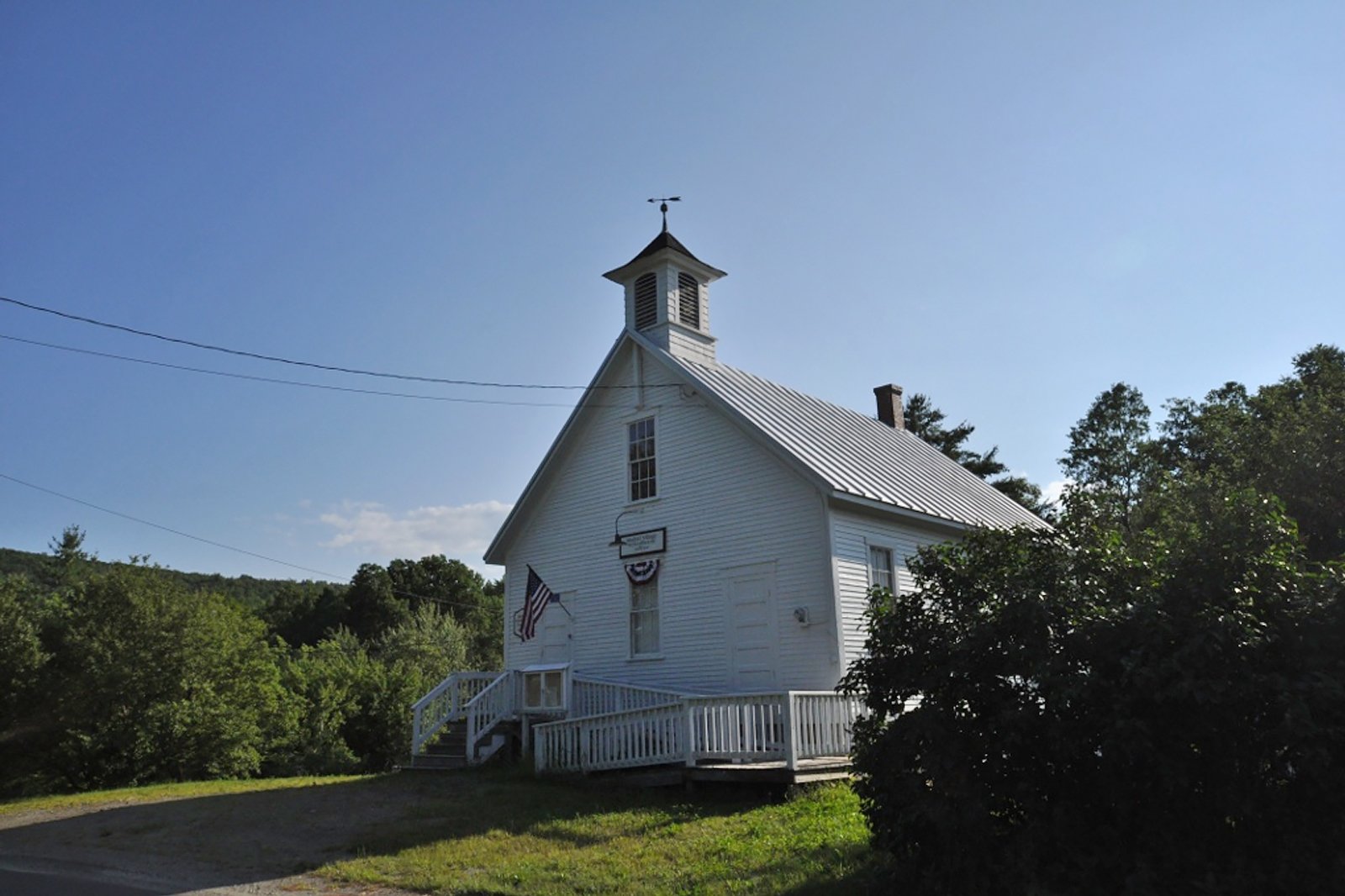 Madrid
From a gold rush to a decades-long decline
While it's not clear whether Maine's Madrid was named after the Spanish capital, farming and a growth in timber harvesting spurred on the town's emergence in the late 18th century. A nearby gold rush later helped cement its popularity as a place to settle, and as a result there were schools, railway connections, churches, a local newspaper, a hotel, and all manner of other businesses here.
But the inevitable decline started at the beginning of the 20th century – though Madrid wasn't officially disincorporated as a town until the year 2000, the last of its schools had already closed as far back as 1959. What remains are a few buildings you can wander between, and a potentially goosebump-raising museum of the town's history that's found in the former schoolhouse.
Location: Madrid, ME 04966, USA
photo by Magicpiano (CC BY-SA 3.0) modified
Evergreen Ski Resort
Where business 'went down the slope'
A Maine almost-ghost-town that suffered a much more recent demise than most, the Evergreen Ski Resort was a popular getaway destination as late as the 1970s. The site is set in the woods of Stoneham, on the border between Maine and New Hampshire, and it is said to have functioned both as a winter ski resort and as a lakeside festival spot in the summer.
But even that versatility couldn't sustain it forever – the resort closed in the early '80s and numerous subsequent attempts to revive it have failed. Now even the tell-tale ski lifts have been removed, and all that remains is an empty swimming pool and an abandoned lodge that are testament to both commercial failure and an otherworldly creepy vibe. Previously considered public land, the resort was sold in early 2018 and is now private property.
Location: Stoneham, ME 04231, USA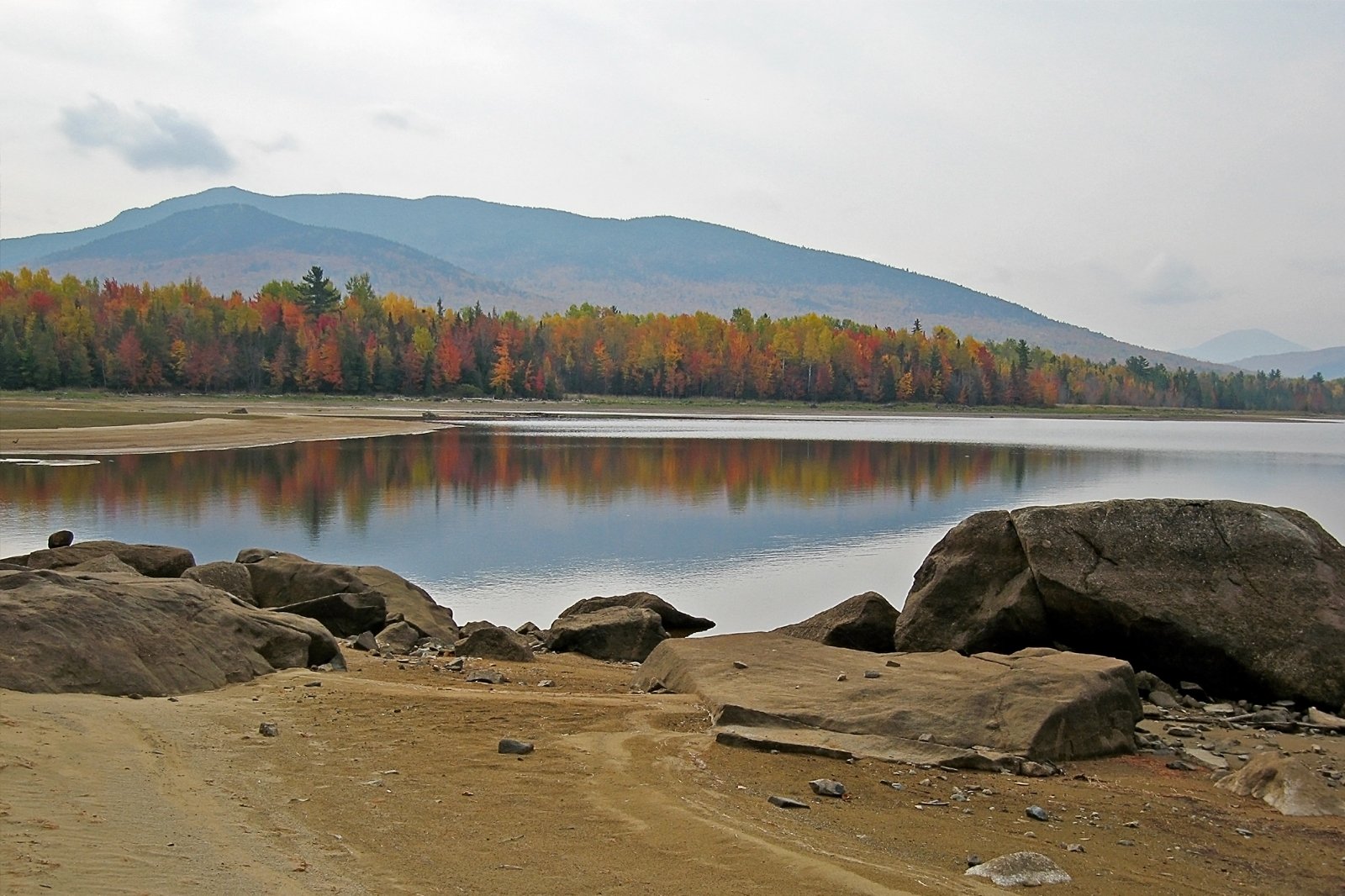 Flagstaff
The town at the bottom of a lake
This town in Maine's Somerset County got its name from a flagstaff erected here by American military officer Benedict Arnold on an expedition to Quebec. It had also been used as a camp ground for British soldiers making the same journey since before the American Revolution.
But the opening of mills in the area drew in a greater population and Flagstaff eventually became the largest town in the Dead River Valley. Its success lasted until the 1940s, when Flagstaff was deliberately flooded to create a power-generating dam as an extension of Flagstaff Lake. What was Flagstaff now sits at the bottom of the lake – if you're curious and want to explore it, you might need scuba gear.
Location: Flagstaff Lake, Maine, USA
photo by pfly (CC BY-SA 2.0) modified