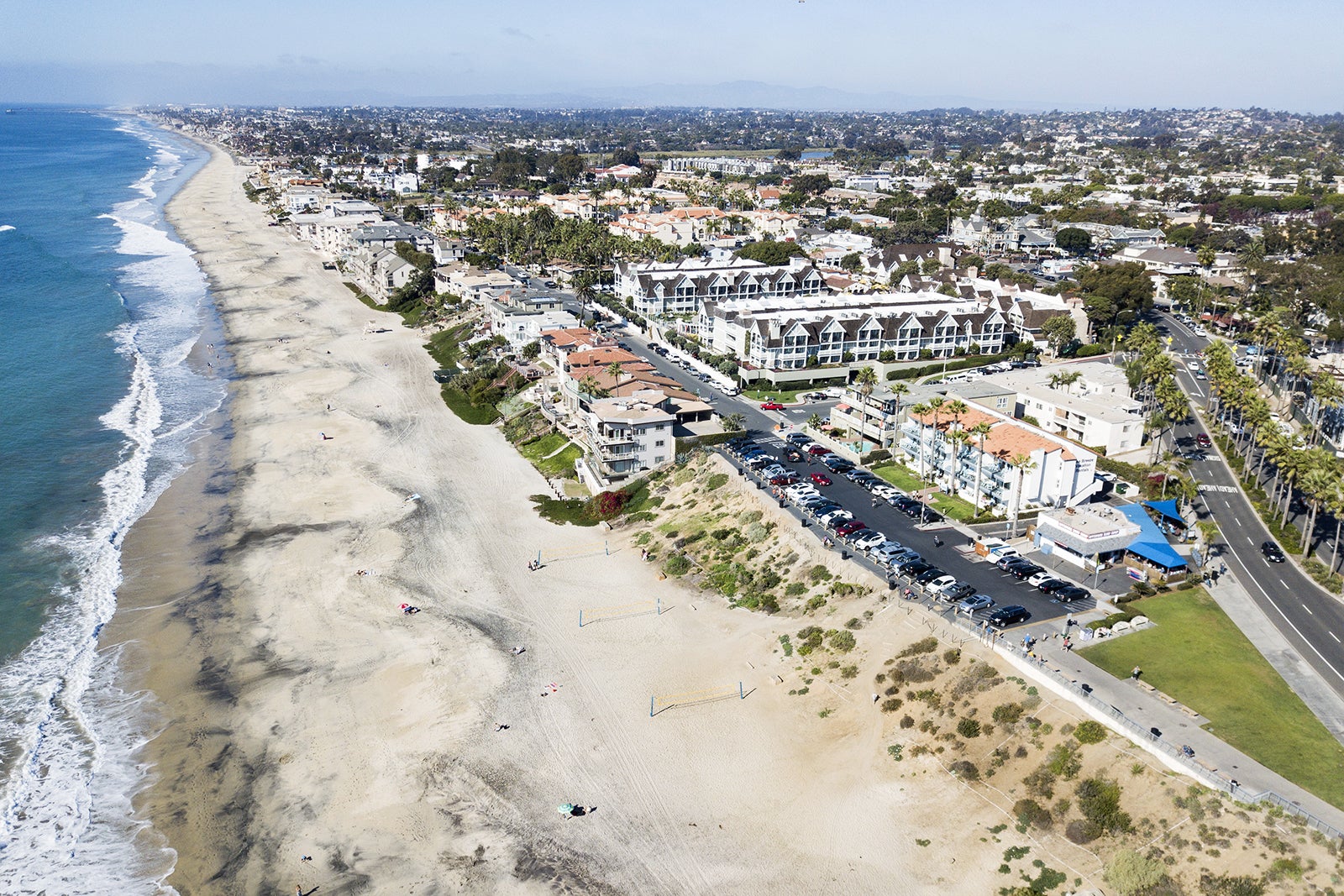 Carlsbad
What you need to know before you go
Carlsbad is a coastal Californian town on the Pacific coast between Los Angeles and San Diego. The coastline benefits from the long stretch of Carlsbad State Beach, where you can join the local Californians lazing on the shore or take a board out onto the foaming surf.
The buzzy Carlsbad Village Drive and surrounding blocks are packed with antiques, clothing, and book stores, plus eateries offering all kinds of international cuisine. There are also plenty of things to do to keep active minds entertained, with a major aquarium and a music museum offering interactive exhibits.
What to see & do in Carlsbad
Featured stories & fun stuff
8 Best Things to Do in Carlsbad

Carlsbad is a coastal city near San Diego, California that sports a year-round mild climate and a wide range of activities to attract vacationers. Carlsbad is known for its oceanfront beaches, but also has one of the most popular kids' parks in the country. Also in the city, you'll find a rich culinary tradition with a wide range of...
Where & what to eat in Carlsbad
10 Places Where Locals Love to Eat in Carlsbad

Carlsbad has an incredible selection of restaurants, diners, and cafes that have a special place in the hearts of locals. You can assume there would be a few top-notch sushi spots in Carlsbad as a coastal town, and you won't be disappointed with the traditional and artisan Japanese flair. Carlsbad is a haven for cultural delicacies, whether you're in...
Where to go & what to do at night in Carlsbad
10 Things to Do After Dinner in Carlsbad

Looking for things to do after dinner in Carlsbad? Evenings in the Californian city are when the real fun begins. You could go shopping at an eclectic market in the downtown Oceanside, try out the hottest new virtual reality games, tour a haunted house, or zip around a go-kart track. On the relaxing end, you can simply go for...
Back to top