10 Best Things to Do in Columbus
What is Columbus Most Famous For?
Columbus is most famous for having a vibe that's young, hip and innovative, thanks to an innovative arts scene and booming tech industry. Ohio's state capital is also home to one of the largest college campuses in the country, so it's packed with energy and creativity year-round. Expect gleaming skyscrapers and charming historic districts, along with sleek modern galleries and eccentric boutiques lining the streets.
Among the best things to do in Columbus is simply exploring the walkable neighborhoods, which are connected by parks, bikeways and the scenic Scioto riverfront. It's worth spending some time wandering around to really appreciate the city's historic buildings and acres of parks and gardens, as well as famous attractions like Columbus Zoo. There's more to this city than meets the eye, so we've put together a list of Columbus' greatest attractions to help make your trip a roaring success.
What are the best things to do in Columbus?
1
Ohio Statehouse
A landmark in the center of Columbus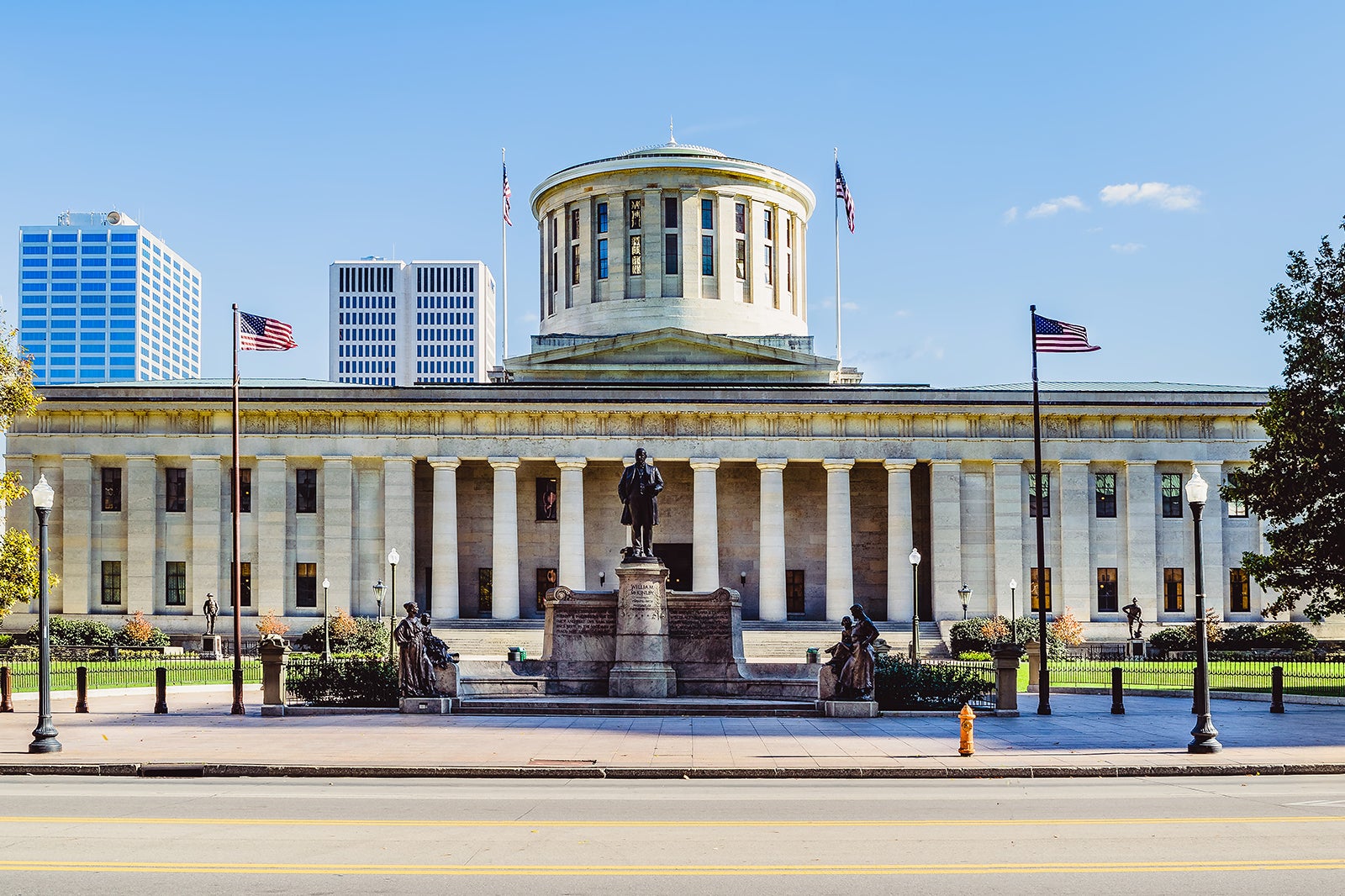 The Ohio Statehouse is the seat of state government and one of the oldest working statehouses in the USA. It was built at the beginning of the American Civil War, with its elegant architecture considered as a significant example of Greek Revival. Inside is an exceptional collection of portraits and historical artifacts, including a marble bust of Abraham Lincoln.
Free guided tours take place on the hour between 10am and 3pm (from 12pm on weekends), which cover topics like balancing the budget and Ohio's earliest female legislators. Smartphone audio tours of the building and grounds are also available, narrated by the Governor and House Speaker. Afterwards, enjoy a cup of coffee or some delicious Belgian waffles at the Capitol Cafe.
Location: 1 Capitol Square, Columbus, OH 43215, USA
Open: Monday–Friday from 7 am to 6 pm, Saturday–Sunday from 11 am to 5 pm
Phone: +1 614-752-9777
2
Columbus Zoo & Aquarium
Visit exotic wildlife, from monkeys to manatees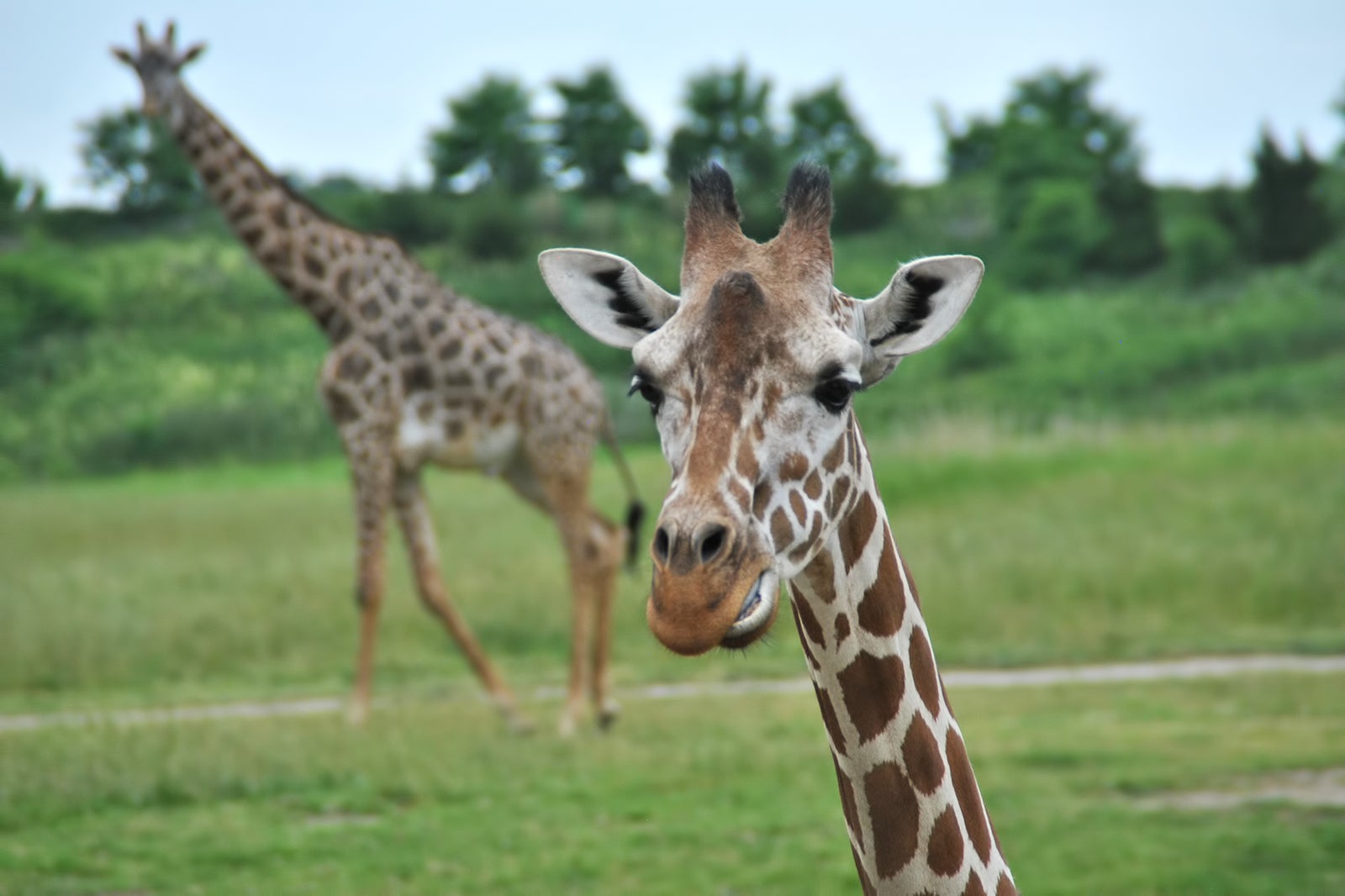 Columbus Zoo & Aquarium is an award-winning wildlife enclosure with unmissable spectacles such as a 100,000-gallon tank filled with coral reef and one of the biggest collections of reptiles in the US. Other highlights among the 9,000 different species at the zoo include red pandas, Mexican wolves, bald eagles, and Amur tigers.
There are plenty of hands-on activities at Columbus Zoo & Aquarium, including feeding giraffes and letting birds perch on your shoulders in the lorikeet garden. Kids also get the opportunity to handle sea creatures in tide pools. There's a regular program of lectures and demonstrations year-round. The zoo donates to more than 70 conservation projects around the world, so you can be sure your visit supports good causes.
Location: 4850 W Powell Rd, Powell, OH 43065, USA
Open: January–February: daily from 10 am to 4 pm. April–May and September: daily from 9 am to 5 pm. June–August: daily from 9 am to 7 pm. March and October–December: daily from 10 am to 5 pm
Phone: +1 614-645-3400
3
Columbus Museum of Art
Get your creative juices flowing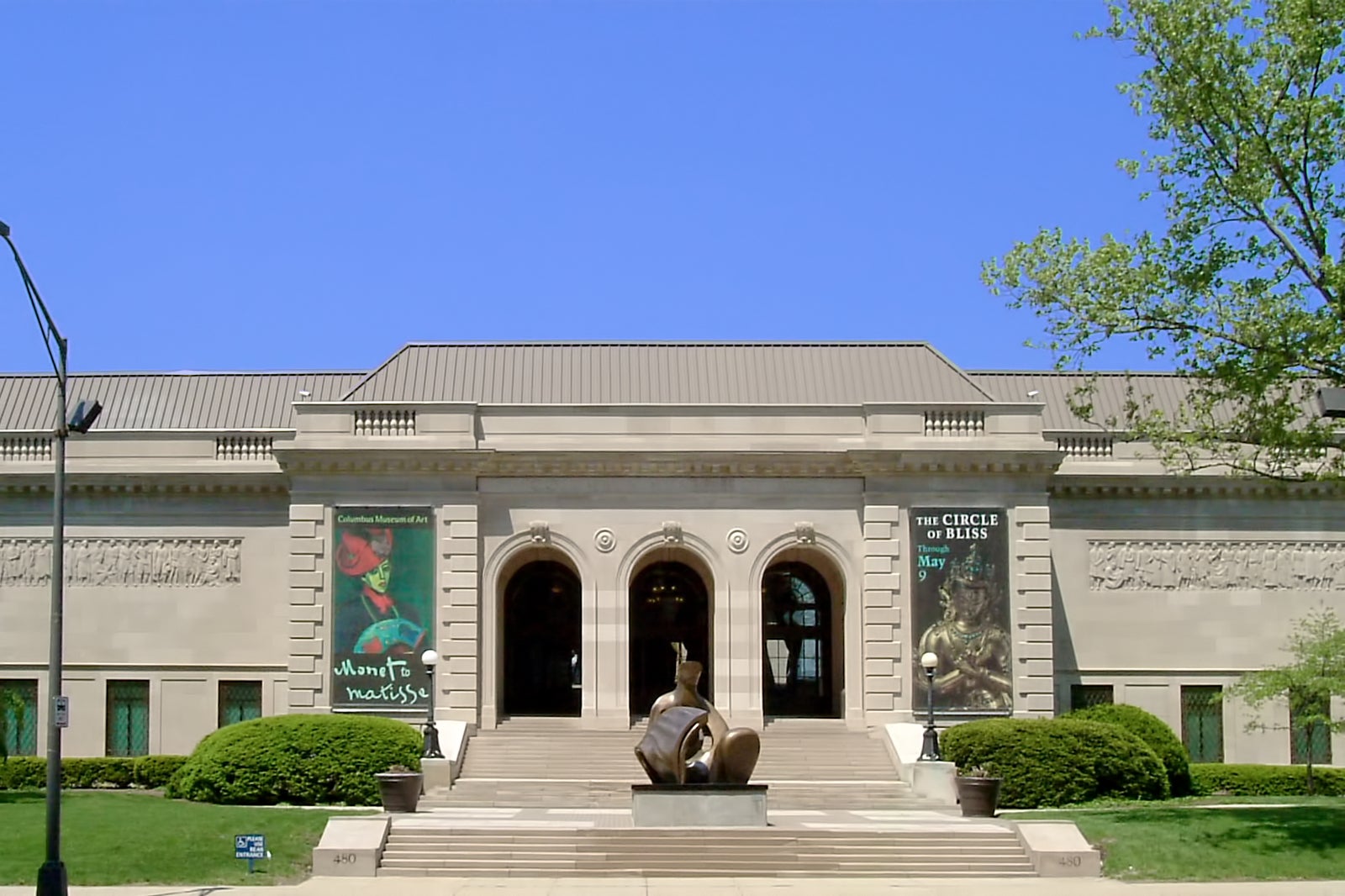 The Columbus Museum of Art houses a remarkable collection of art from across the globe. Their collection includes a substantial number of early modern American and European paintings, Impressionist works, Cubist art, photography, and glassworks, as well as some extraordinary sculptures in the gardens.
Edward Hopper's Morning Sun is a highlight of the collection, as is The Mediterranean by Monet and Picasso's Still Life with Compote and Glass. They also have several collections by local artists, including the largest public collection of Elijah Pierce woodcarvings. The Chase Center hosts lots of fun, hands-on drawing activities, while the Wonder Room encourages kids' interest in art with games and activities.
Location: 480 E Broad St Columbus, OH 43215, USA
Open: Tuesday–Wednesday and Friday–Sunday from 10 am to 5 pm, Thursday from 10 am to 9 pm (closed on Mondays)
Phone: +1 614-221-6801
photo by Indrian (CC BY-SA 3.0) modified
4
Scioto Mile
Out and about in Columbus' most beautiful green spaces
Families
Couples
Photo
Budget
Adventure
The Scioto Mile is a collection of parks and trails covering more than 175 acres in downtown Columbus. The huge network of paths follows the Scioto River on both sides, offering stunning scenery along the way. If you prefer traveling on 2 wheels, the CoGo Bike Share allows you to cover the Scioto Mile's cycle routes on a rented bike.
Explore the wetlands and nature trails of Scioto Audubon Metropark, climb the largest free climbing wall in the country, admire offbeat sculptures in North Bank, or catch a free summer concert in Bicentennial Park. The trail also features beautiful gardens, chess and card tables, and a 15,000-sq-ft fountain that kids will love to play in.
Location: Between McFerson Common Park and Scioto Audubon Metro Park, 400 W Whittier St, Columbus, OH 43215, USA
5
Center of Science and Industry
Dive into hands-on experiments at this educational center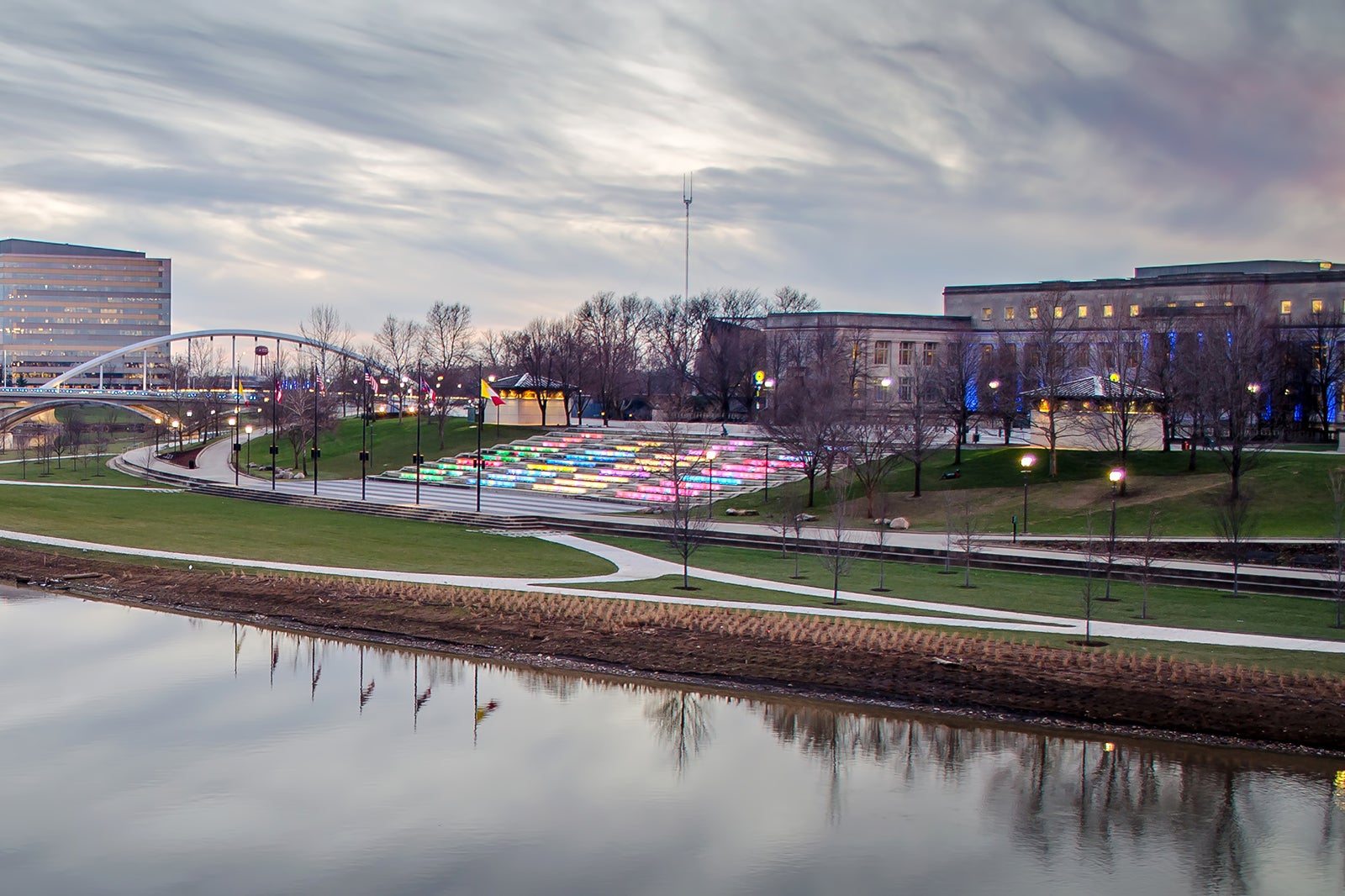 The Center of Science and Industry is an enormous science museum in downtown Columbus. It has 7 themed galleries covering topics like outer space, the ocean, electronic gadgets, and optical illusions. The range of subjects and innovative exhibits make it almost impossible to get bored here. You can explore the inside of a submarine, drive a robot across the landscape of Mars, admire a full-size T-Rex replica, or try to lift your own weight in a pulley chair.
The center hosts a weekly program of live experiments covering everything from the behavior of rats to the science of fireworks. If you're bringing small children, the Little Kidspace play area consists of treehouses, farms, and a dress-up box. A 3D theatre and Ohio's largest planetarium complete the setup with shows that take you across the universe and captivating films about the natural world.
Location: 333 W Broad St, Columbus, OH 43215, USA
Open: Daily from 10 am to 5 pm (until 9 pm on the last Friday of the month)
Phone: +1 614-228-2674
6
German Village
Boutique shopping in quaint historic buildings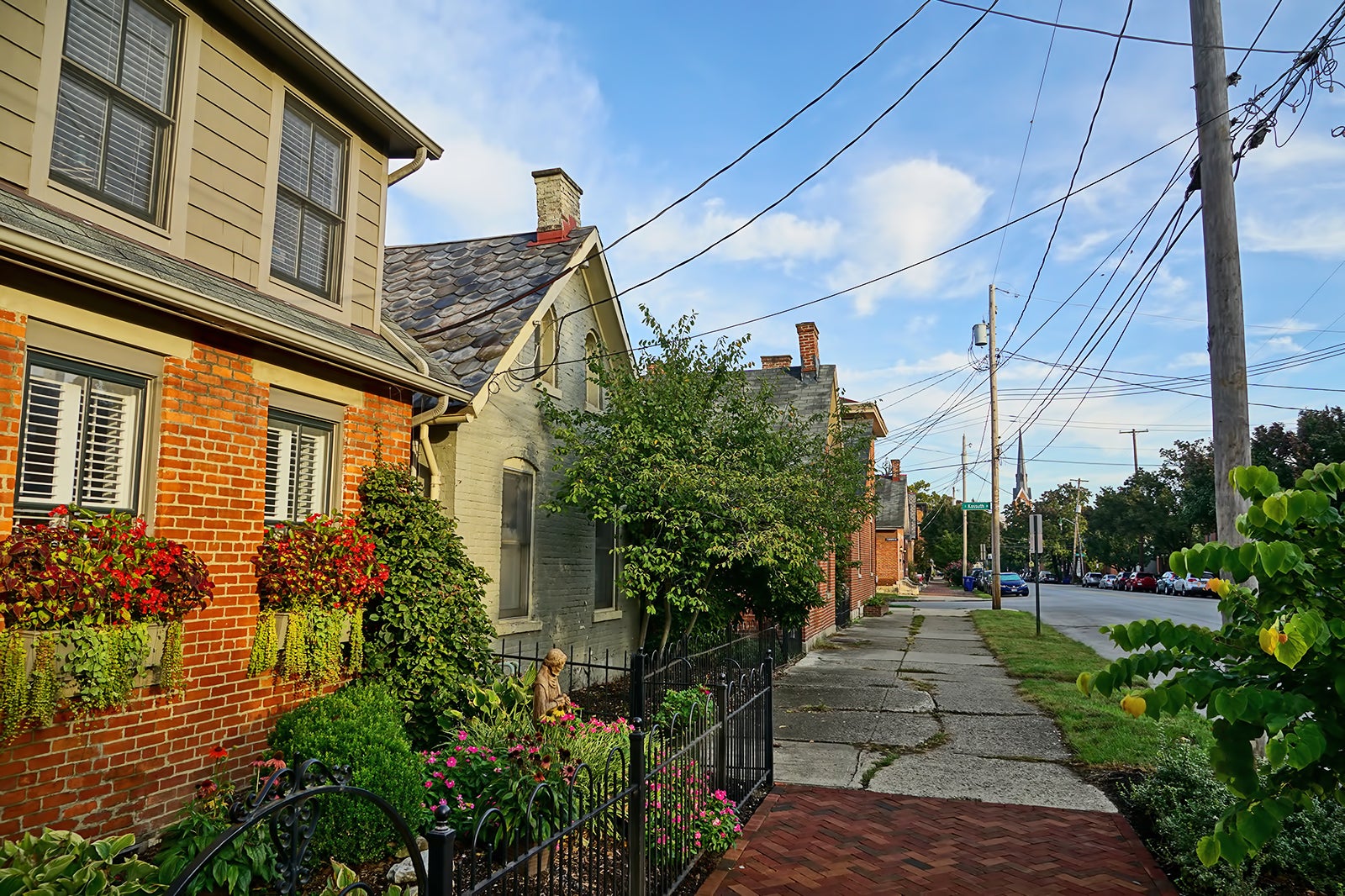 Shoppers
History
Photo
Food
Budget
The historic German Village is a popular shopping destination for its delightful architecture and quiet leafy streets. Originally built in the mid-19th century by German settlers, there are still traces of its heritage in the form of traditional architecture, German-themed eateries like Schmidt's Sausage Haus, and a multitude of German beer halls and gastropubs.
Favorite spots among locals include The Book Loft, which has 32 rooms filled with books, posters, greeting cards and board games. Of the dozens of tiny craft and souvenir stores selling handmade jewelry, pottery and home décor, Helen Winnemore's and The Red Stable are always popular. Artisan cafes abound in German Village as well – if you have a sweet tooth, you'll enjoy Winans Chocolates and the pastries at Fox in the Snow.
Location: German Village, Columbus, OH 43206, USA
7
LEGOLAND Discovery Center
A magical playground for Lego enthusiasts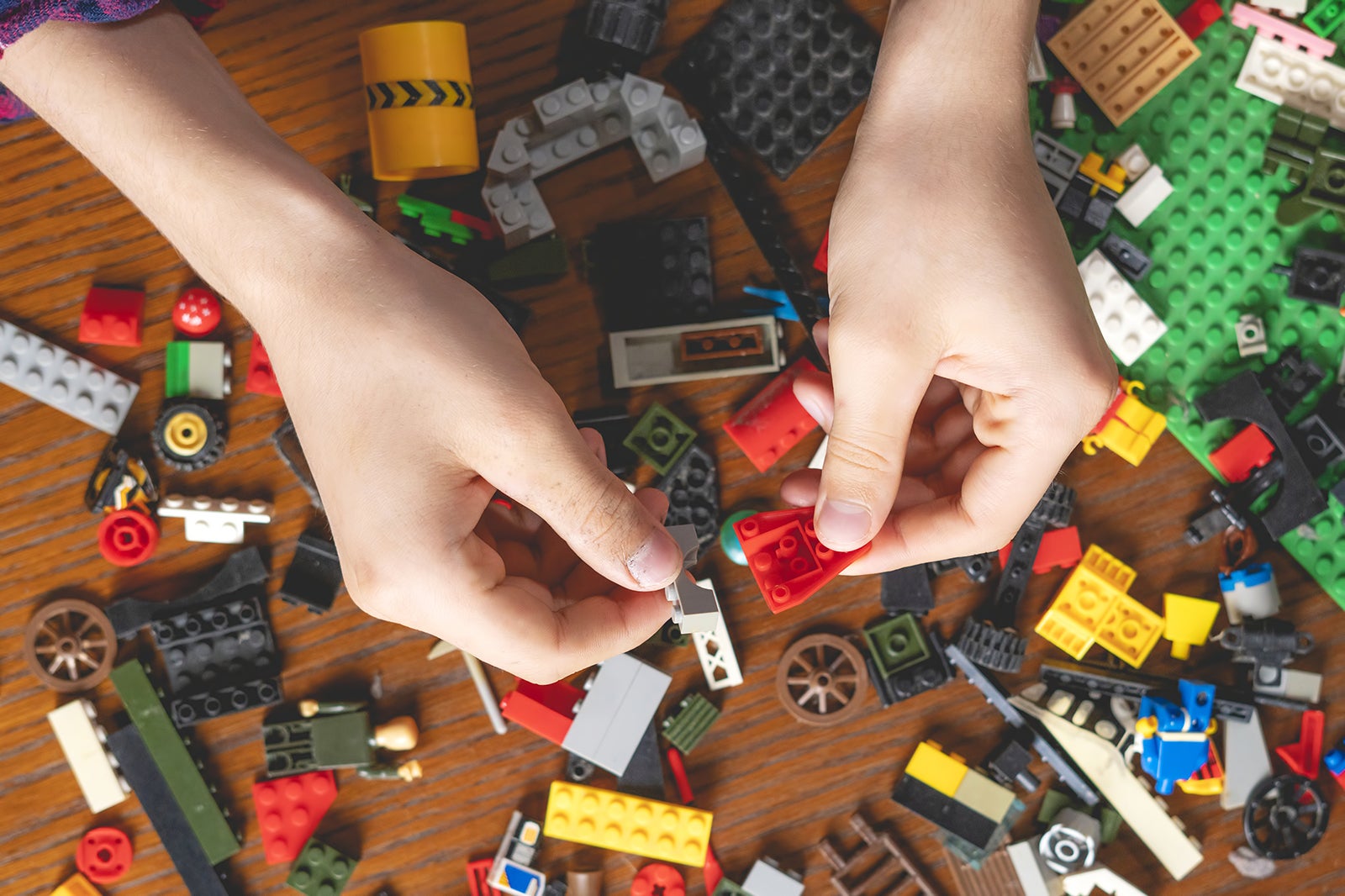 The 36,000-sq-ft LEGOLAND Discovery Center is dedicated to all things Lego, including rides, interactive games, challenges, and 10 themed play areas. Pedal Merlin's magical cart to become his next apprentice or rescue the princess from terrible trolls on the Kingdom Quest ride. In the themed play areas, you can build your own Lego racers and compete on the track or test your engineering skills by building a Lego tower on shaky tables.
Don't miss Miniland Ohio, where you can explore a scaled-down model of downtown Columbus, see Cleveland's Rock & Roll Hall of Fame, and watch passing streetcars in Cincinnati. Kids will love the 4D movie theater, where wind, rain and lightning effects add excitement to the Lego-themed films.
Location: 157 Easton Town Center, Columbus, OH 43219, USA
Open: Daily from 10 am to 7 pm
Phone: +1 614-407-7721
8
Olentangy Indian Caverns
Ancient caverns once used by a local tribe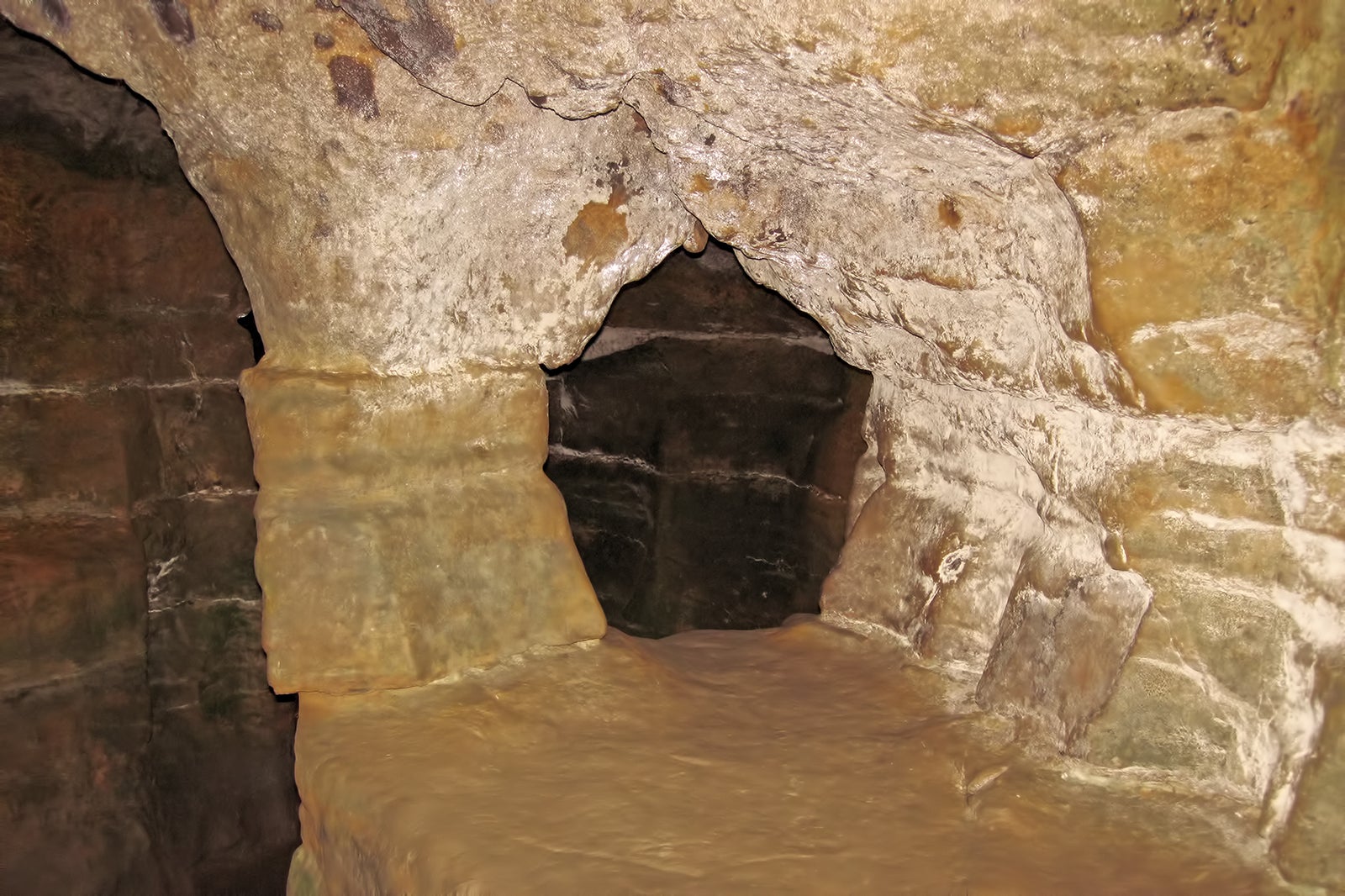 The Olentangy Indian Caverns are a totally unique experience that combines fascinating geology with some of Ohio's oldest history. Carved by an underground river, the natural passages were used by the Wyandotte Indians as a refuge from enemies. Today, guided tours pass through 3 levels of chambers and winding passages, allowing you to explore the rooms where the Wyandotte Indians took shelter.
There's plenty to see above ground too, with a mini-golf course and a treasure hunt maze on site. Give gem mining a try, where you sort through bags of dirt for arrowheads and uncut gems. Families with kids often stop by the petting zoo, where they can get close to deer, goats, and pigs. Don't forget to wear sturdy and waterproof shoes as the Olentangy Indian Caverns may be wet or muddy.
Location: 1779 Home Rd, Delaware, OH 43015, USA
Open: Daily from 9.30 am to 5 pm
Phone: +1 740-548-7917
photo by James St. John (CC BY 2.0) modified
9
Eat at a taco truck
A simple snack elevated to a fine art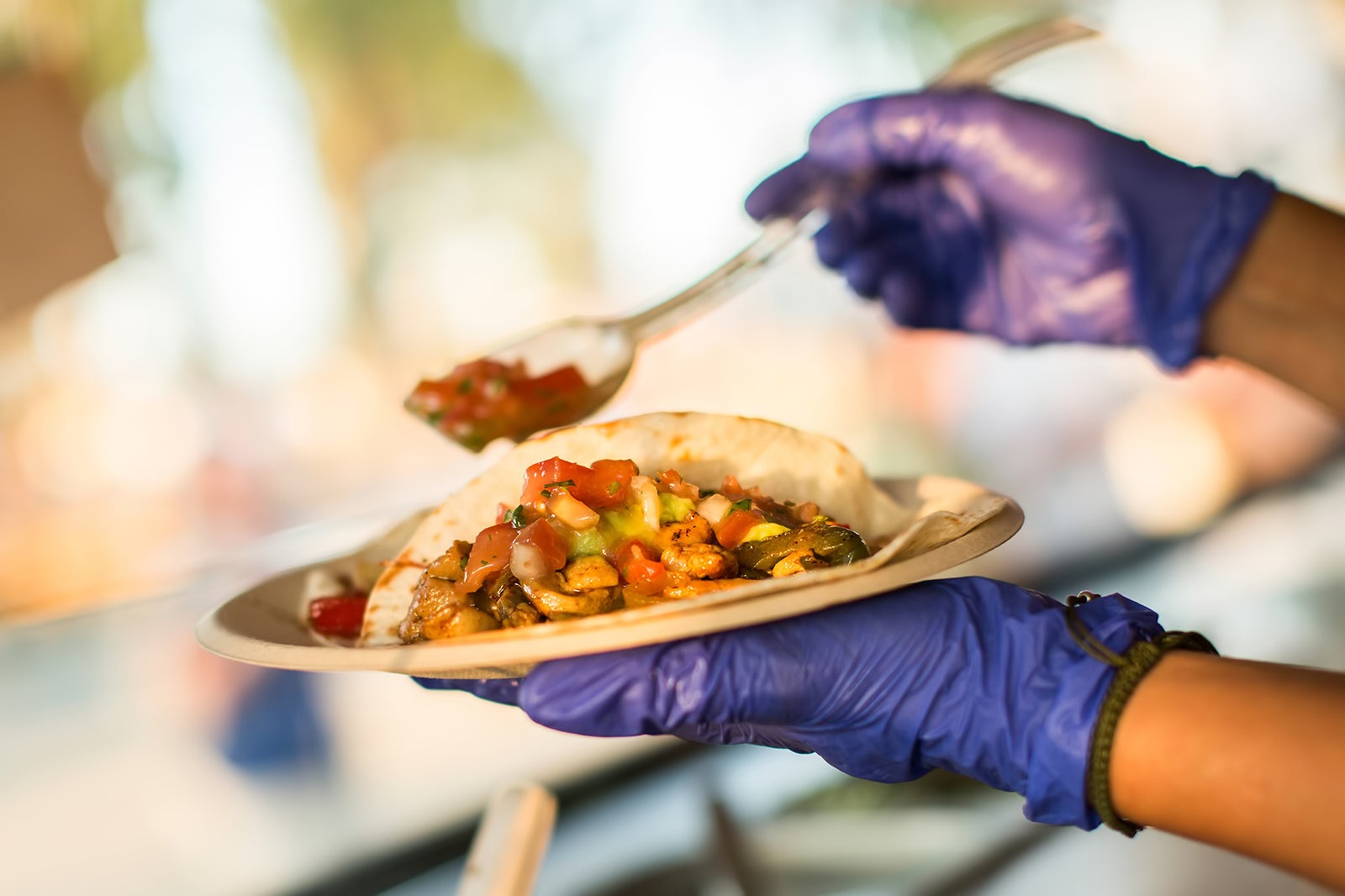 The residents of Columbus have embraced tacos as a beloved food, even going so far as to hold a Taco Festival every May. Taco trucks are all run by dedicated foodies and often feature dishes or recipes that are unique to different regions of Mexico.
Food trucks can be found parked all over the city – you can download the Street Food Finder app to see what's near you. Hang around Columbus Commons at lunchtime to see dozens of food trucks offering global cuisine. There's also a Taco Truck Food Tour, which takes you to some of the best taco trucks and Mexican food stops on the west side.
10
Columbus Ale Trail
Taste some of the city's best craft beers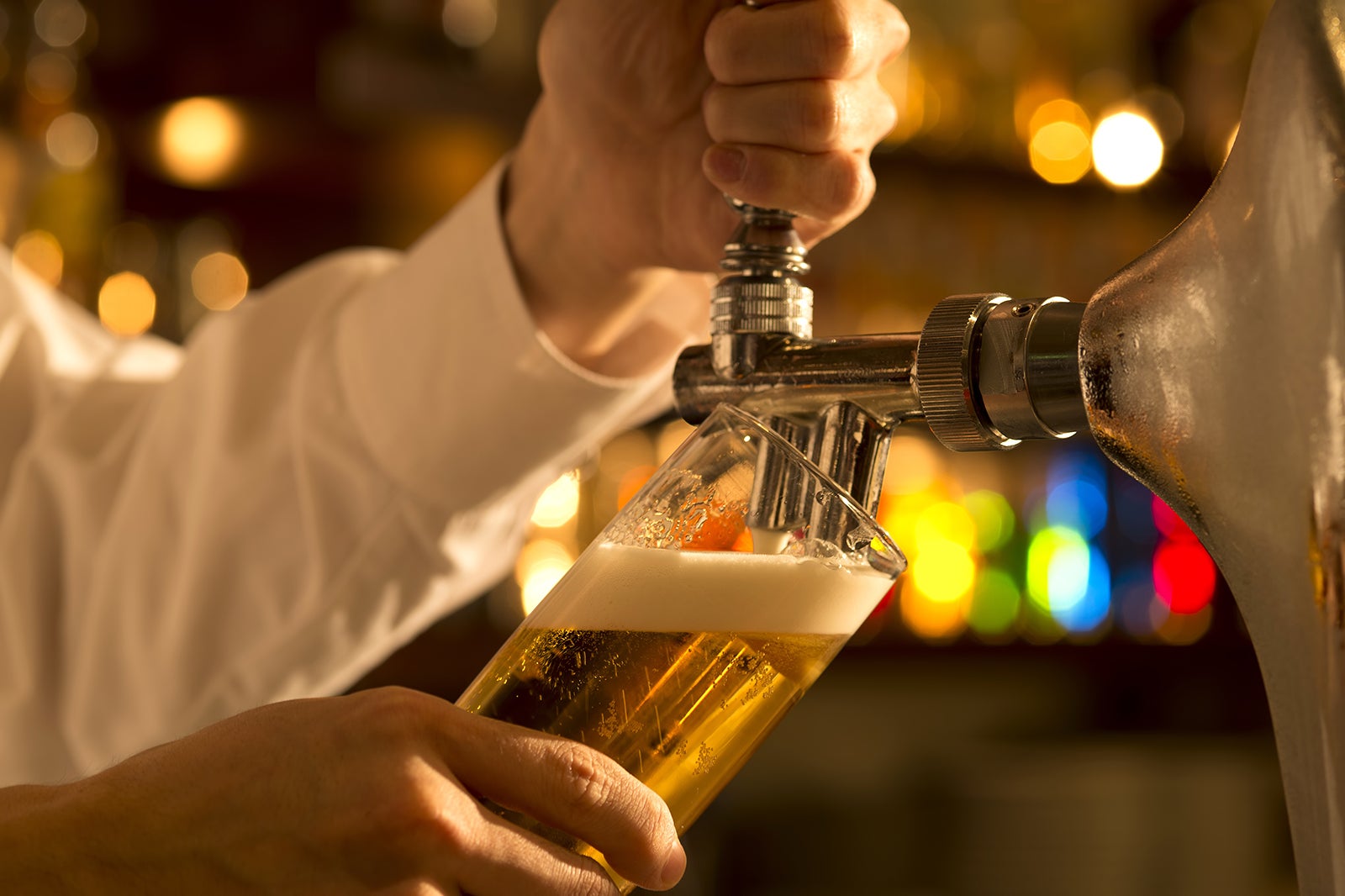 The beer scene in Columbus is flourishing with dozens of new breweries and taprooms established every year. The Columbus Ale Trail covers 46 of the best across the city, taking you to try from classic Bavarian beers to modern experimental lagers. Grab a stamp every time you visit a bar to earn a commemorative glass, bottle opener or limited-edition art print.
Beers change every season, but among the unmissable experiences are innovative fruit beers from Somewhere in Particular, hoppy ales produced by 2 Tones, and oak-aged sour ales at Antiques on High. Short on time? Visit the 6 taprooms on Brewer's Row, all within easy walking distance of each other in downtown Columbus.
Location: Greater Columbus Visitor Center, 400 N High Street, Columbus, OH 43215, USA
Back to top