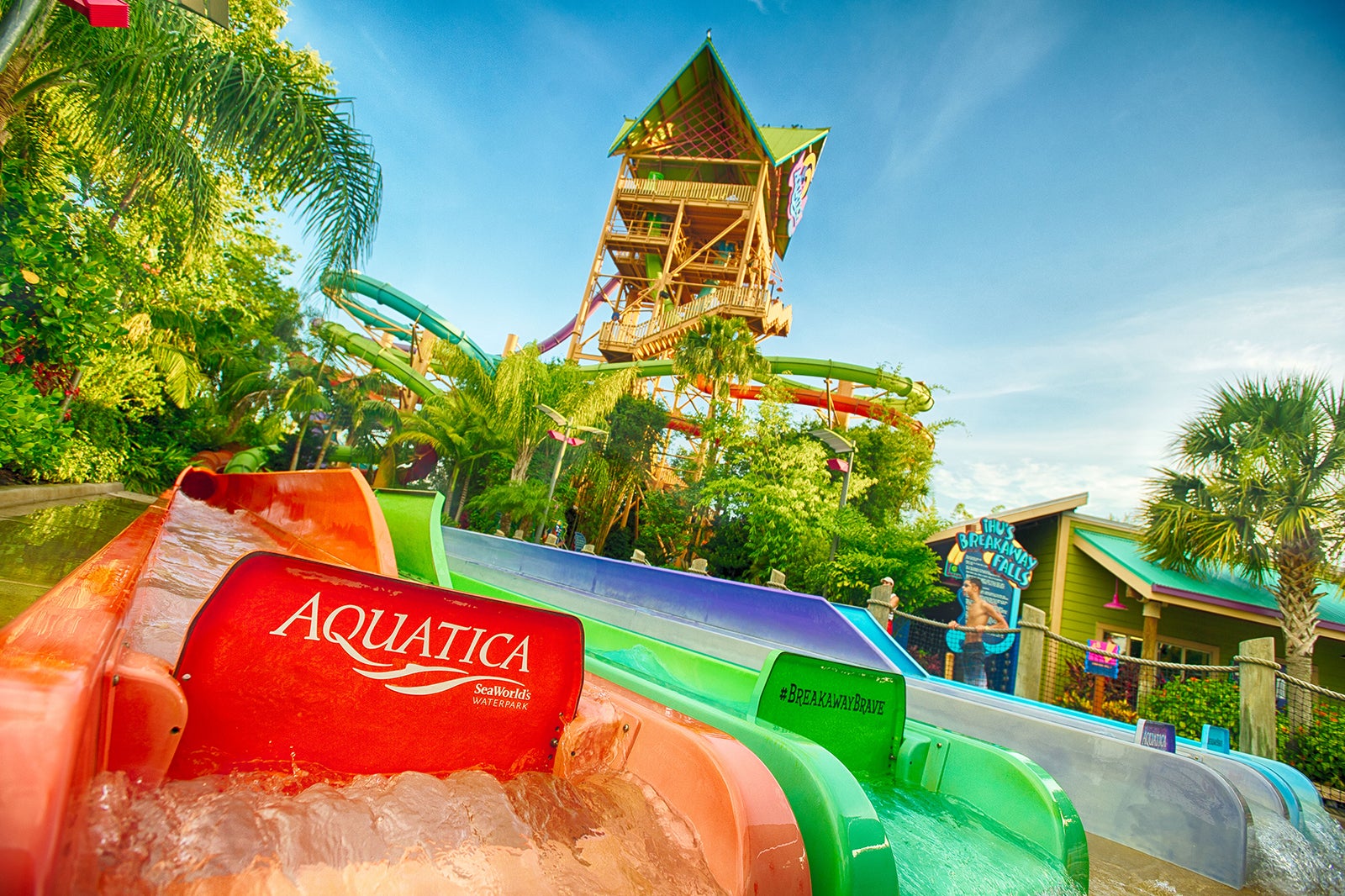 Aquatica® is one of Orlando's most popular waterparks. Among a day's worth of fun slides and water attractions in the 59-acre park, the incredible Dolphin Plunge® gains the most attention here. It's a ride that allows you to slide through a transparent tube with dolphins swimming about in the surrounding pool.
Aquatica Orlando - one of the highlights of 49 Best Things to Do in Orlando and 9 Best Activities in Orlando for Animal Lovers (Read all about Orlando here)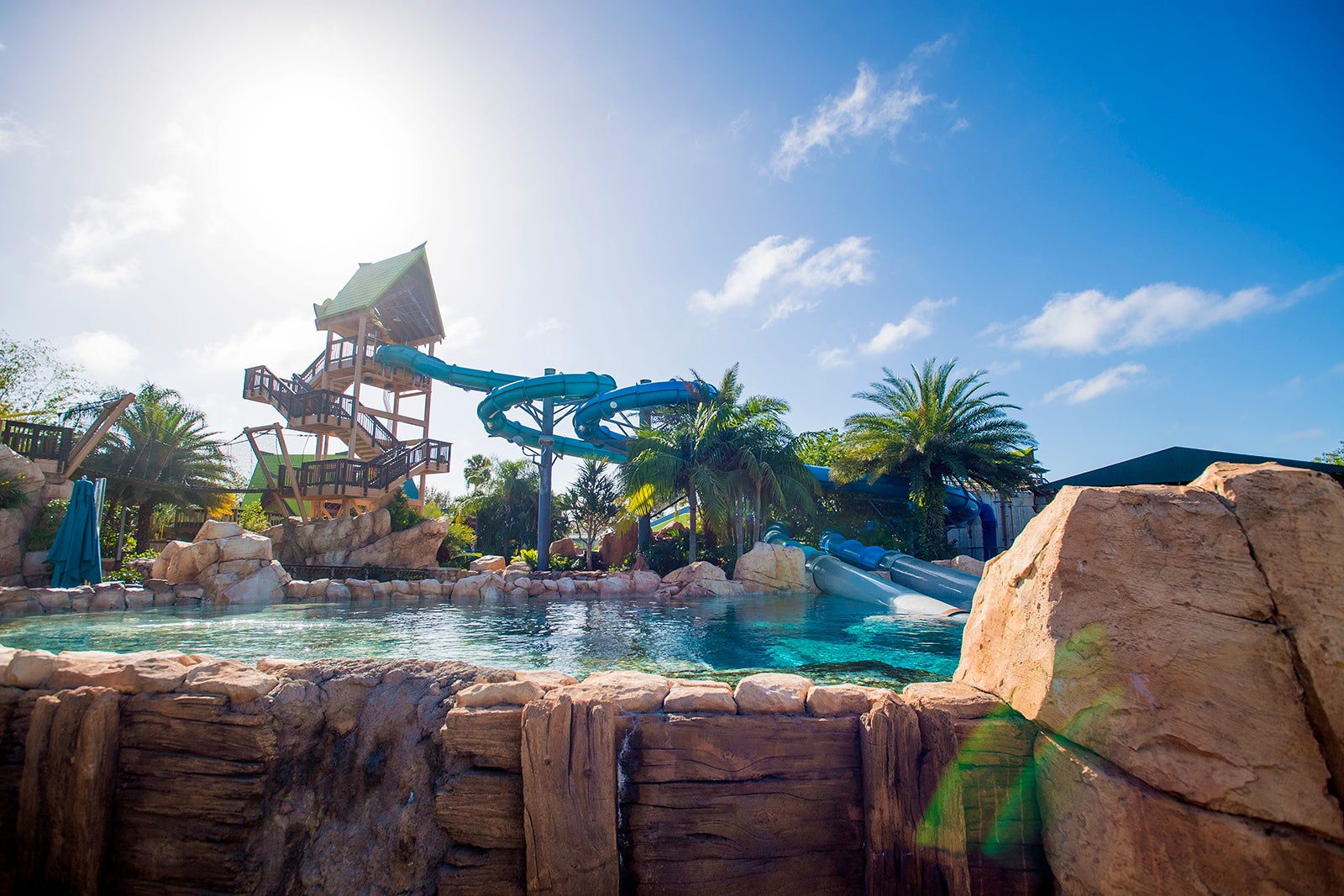 Dolphin Plunge has proven to be Aquatica's most popular attraction since it first opened, which generally means you have to queue for your turn. The wait is worth it though; where else in the world can you slide through a water shoot with Commerson's dolphins swimming around you and just a thin layer of plastic between you and them? If you're lucky, the dolphins will race alongside you as you zoom by.
Ihu's Breakaway Falls® is one of the park's most hair-raising attractions. It's said to be the only multi-drop tower of its kind in Orlando, with brave riders waiting side-by-side at the top of the slide before one of you drops down into oblivion (or just the pool of water below).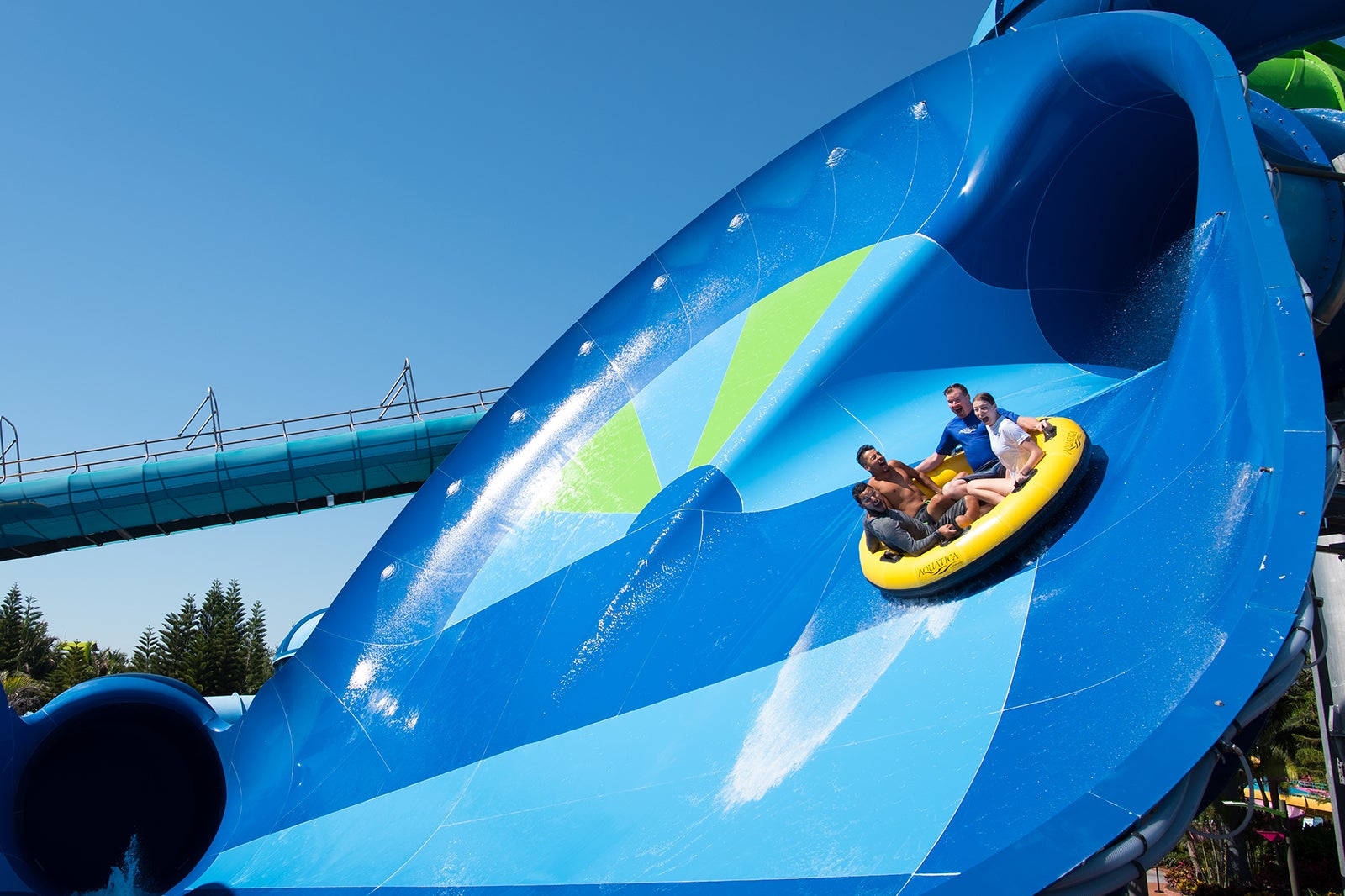 Another popular slide for those coming with friends and family is Taumata Racer®; easily recognizable with its multi-colored lanes and tall frame towering over Aquatica. Race down headfirst on your mat, with the first person reaching the pool below declared the winner.
Other high-adrenaline attractions to look out for at Aquatica include the exhilarating Ray Rush®, the giant flumes at Omaka Rocka, KareKare Curl™ and Tassie's Twisters – basically a huge sink where you wind down to the drop hole at the bottom. For a more leisurely time at Aquatica water park, head over to the slightly less scary Walkabout Waters, Loggerhead Lane, or Roa's Rapids.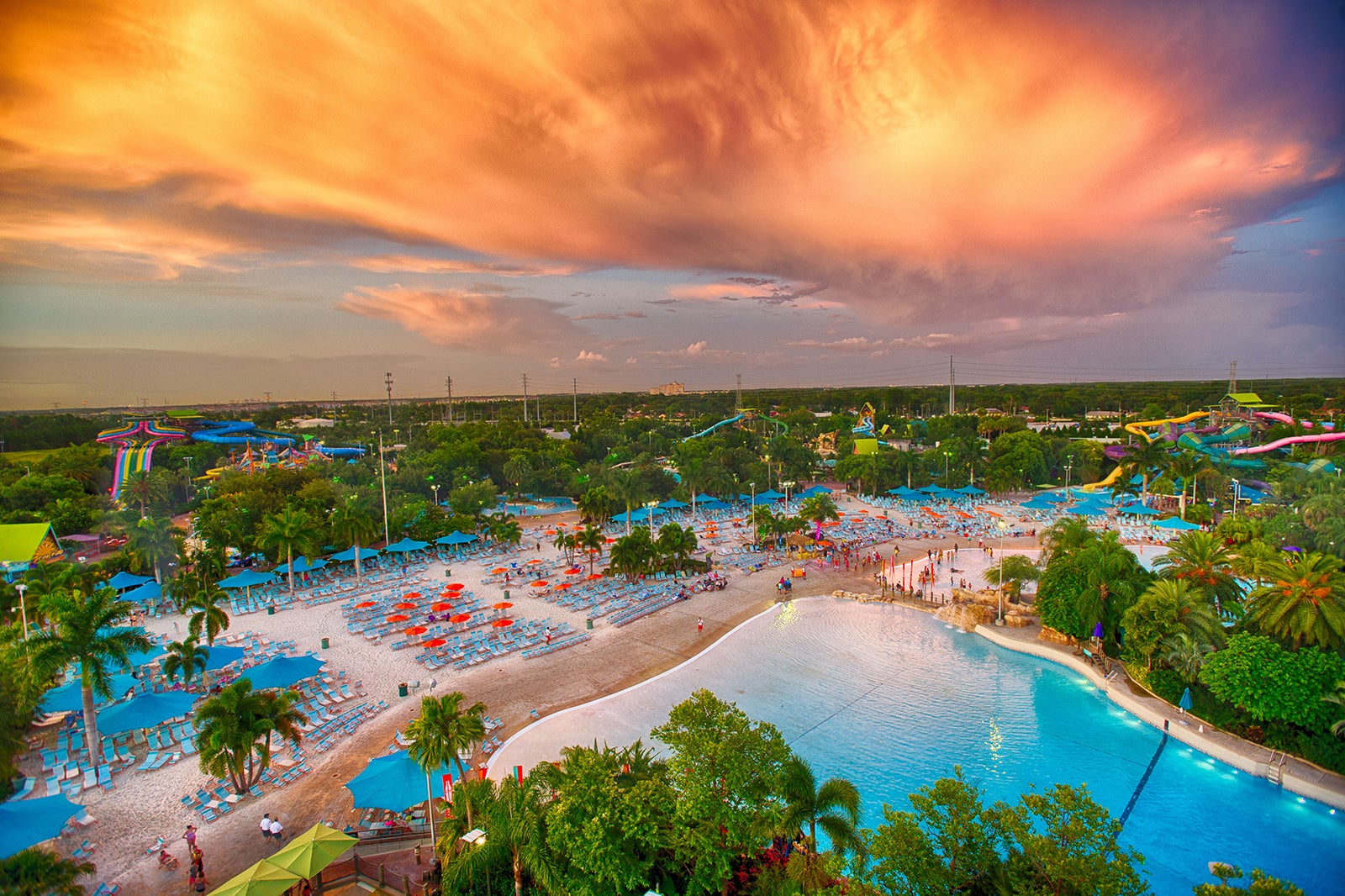 Aquatica: Good to know
Aquatica is part of the wider SeaWorld complex, though the park actually sits next door, with a separate entrance. It means you only need 1 ticket if you just want to visit both. In fact, those looking to experience the adjacent SeaWorld as well as the water park should consider buying a multi-day ticket since the whole complex is huge – far too big to entirely enjoy in a single day. A 2-day pass starts from around $99.
Aquatica uses a helpful 'cashless wristband' system where you can top up your money before and not worry about getting your money wet. Dotted around the park are plenty of restaurants, cafés, shops and shady areas to cool off, as well as full changing facilities, showers and onsite parking.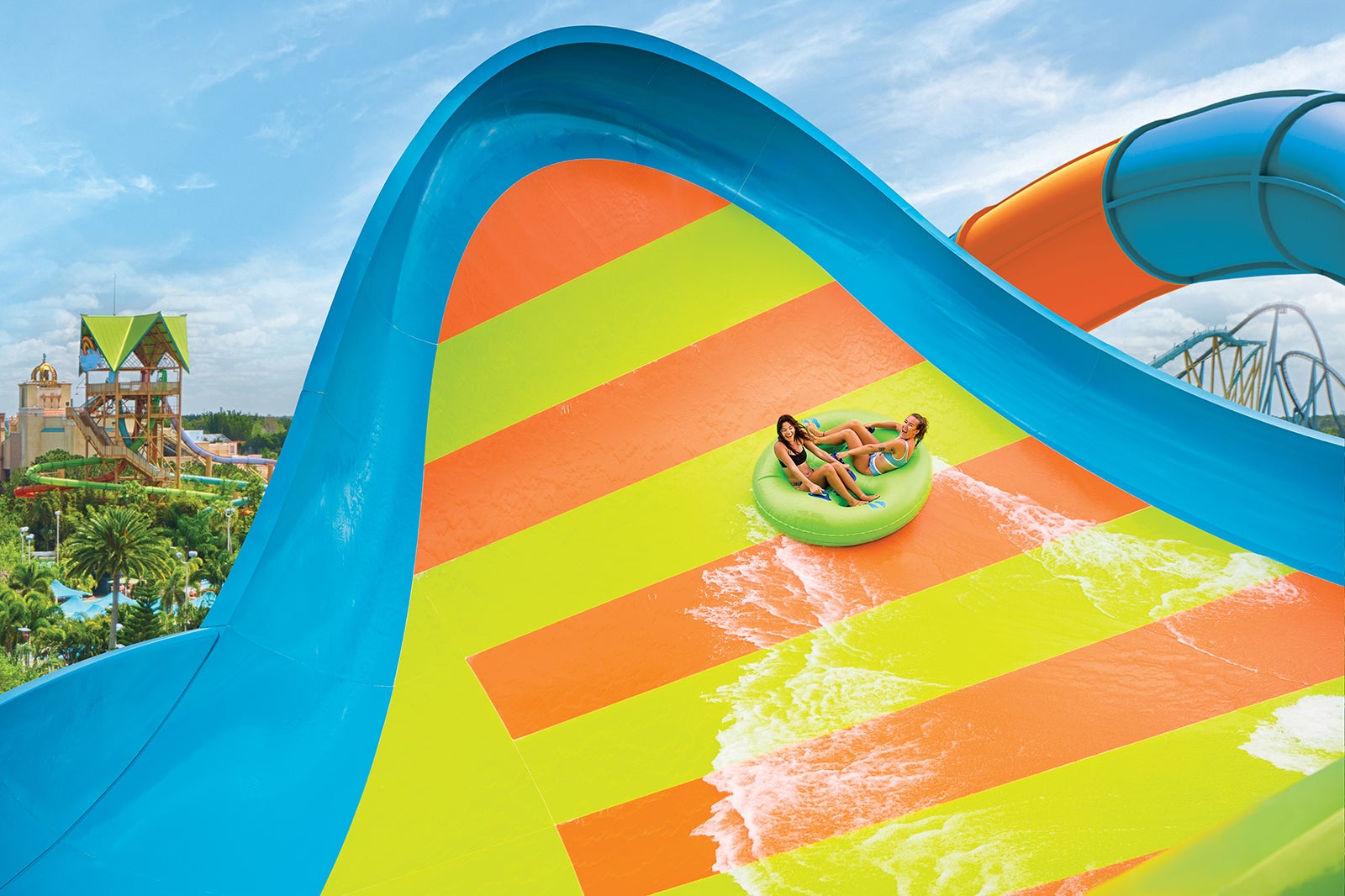 Aquatica Orlando
Location: 5800 Water Play Way, Orlando, FL 32821, USA
Open: Hours vary by season
Phone: +1 407-545-5550
Back to top