10 Date Ideas for Couples in Banff
Banff's Most Romantic Places
Banff's scenic alpine setting gives the town a romantic appeal. Big on outdoor adventure, Banff serves as the main base for couples exploring Banff National Park. Below are some of Banff's most notable locations to visit while exploring this destination amid the beauty of the Canadian Rockies.
In and around Banff, scenic trails will lead you to intimate flower gardens, lush forests, waterfalls, and lakesides. Some are just outside the borders of the town, while others are near the neighboring town of Lake Louise. Start planning your romantic escape to Canada's highest town, with these great date ideas for couples visiting Banff.
1
Stroll through Cascade Gardens
Enjoy a tranquil walk outside the town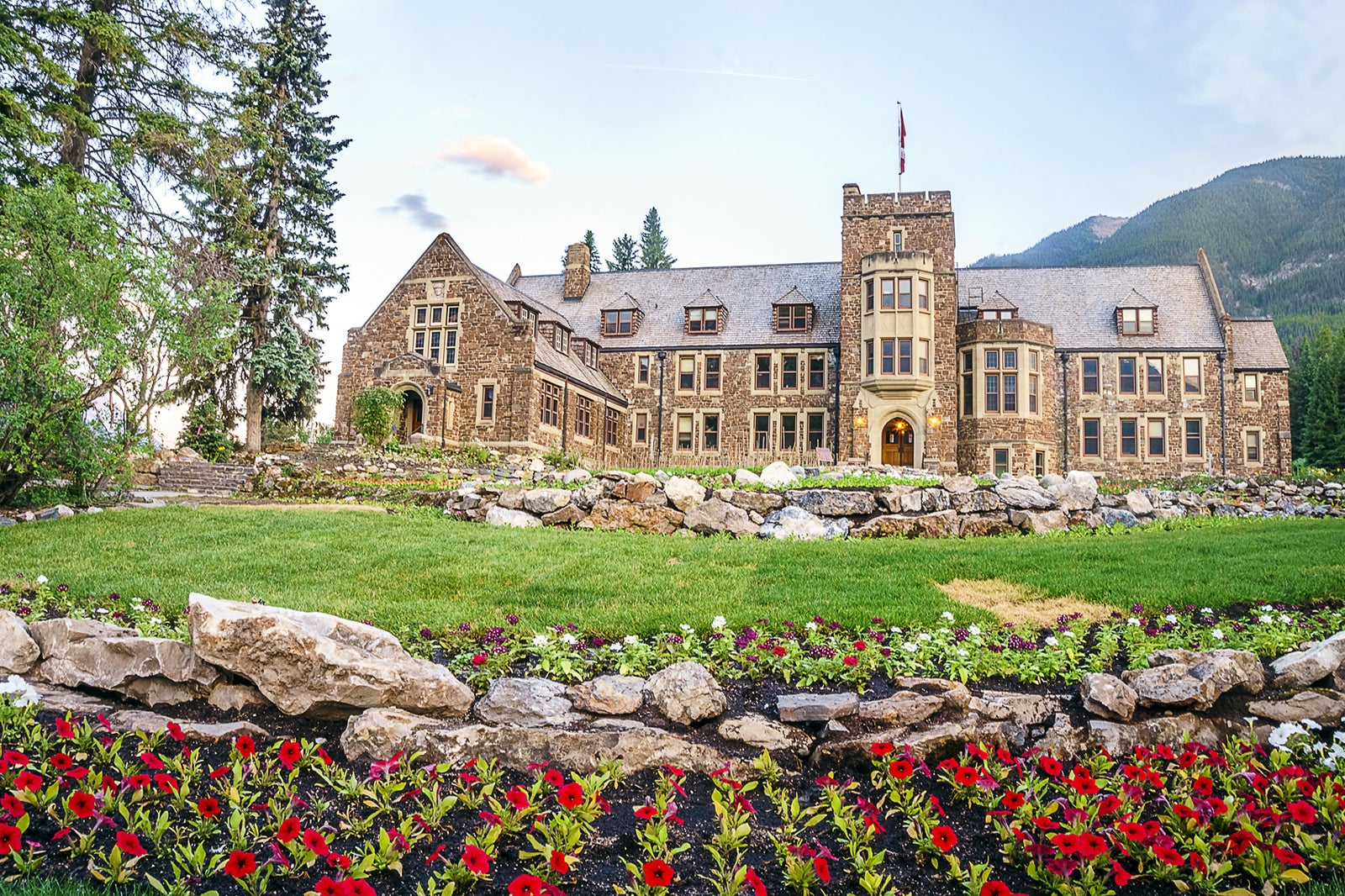 Banff's Cascades of Time Gardens, also simply referred to as Cascade Gardens, is a beautiful flower garden at the southern end of Banff Avenue. It offers a pleasant and scenic stroll just outside town, with contoured pathways lined with spacious lawns, lush alpine trees, and blooming flowerbeds. You'll find plenty of benches, bridges, and pergolas where you can pause to take in the sights and sounds of nature. The gardens are free to visit and can provide you with a brief escape from the town's crowds.
Location: Cave Ave, Banff, AB T1L 1K2, Canada
Open: Daily from 8 am to 11 pm
Phone: +1 403-762-1550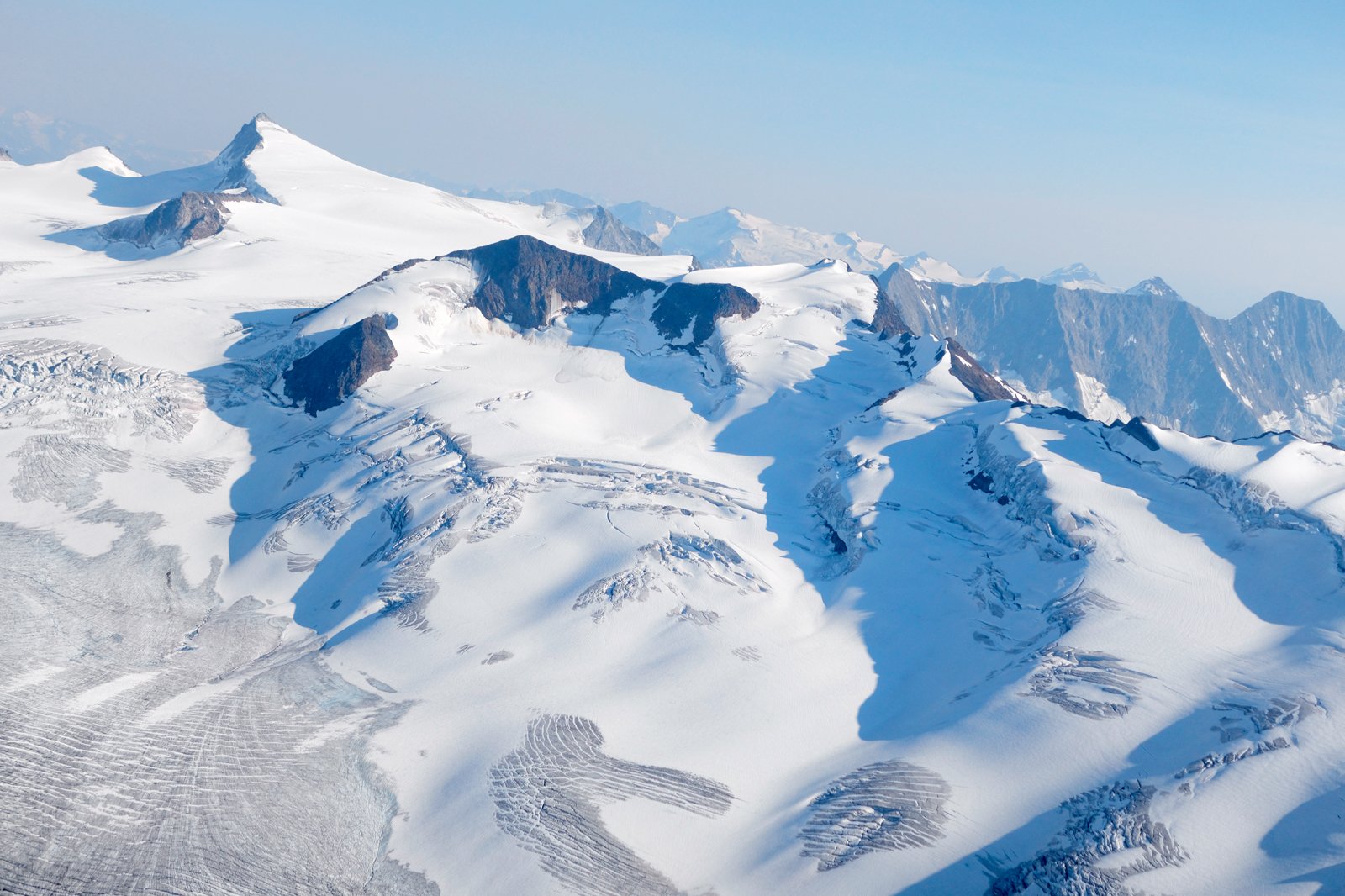 There's spectacular wilderness to explore as a couple outside Banff. But if you're looking to go deeper and discover spots in the Canadian Rockies that are truly off beaten paths, consider a heli-hiking tour. Companies that offer helicopter hiking adventures include Canadian Mountain Holidays, Rockies Heli Tours Canada, White Mountain Adventures, and Canadian Rockies Alpine Hiking. You'll be flown to an extremely remote but hike-able spot in the national park. An experienced guide will accompany you and provide you with a personalized tour through the stunning landscapes.
photo by Napiss (CC BY-SA 4.0) modified
3
Ride horseback
Steadily trot through Banff National Park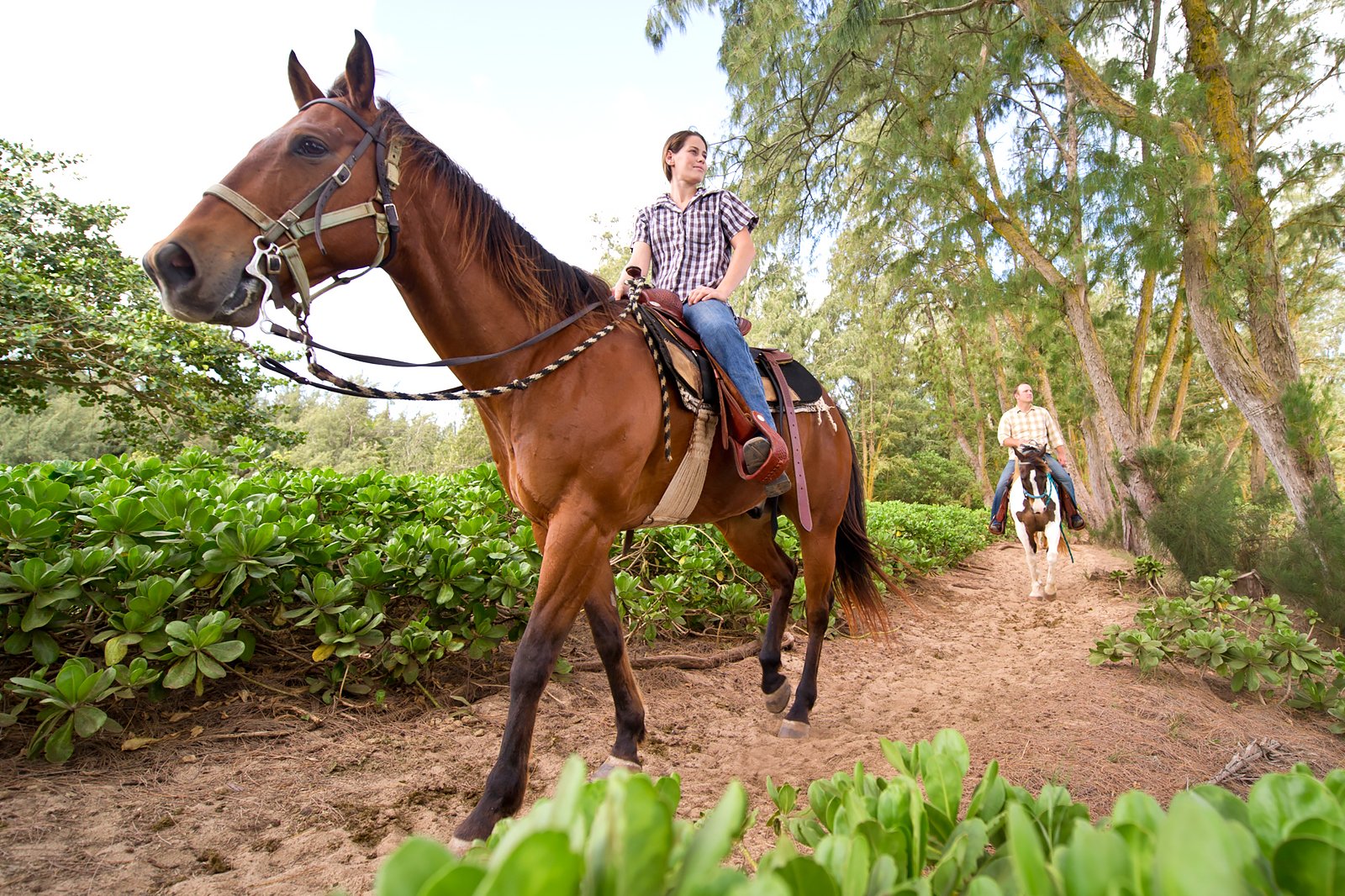 Banff National Park has a selection of riding trails that make it possible for touring the Canadian Rockies on horseback. Banff Trail Riders, with its stables on Sundance Road by the Bow River, is the town's primary horseback operator. You can opt for 1 to 3-hour rides over a variety of terrain, including runs through the historic Cave and Basin Springs and up to Sulphur Mountain, around the Windy Knoll viewpoint and across Spray River, or along wooded trails at the foot of Mount Rundle.
Location: 1 Sundance Rd, Banff, AB T1L 1B9, Canada
Open: Daily from 8 am to 9 pm
Phone: +1 403-762-4551
4
Hike to Bow Falls Viewpoint
For a short and sweet trip outside town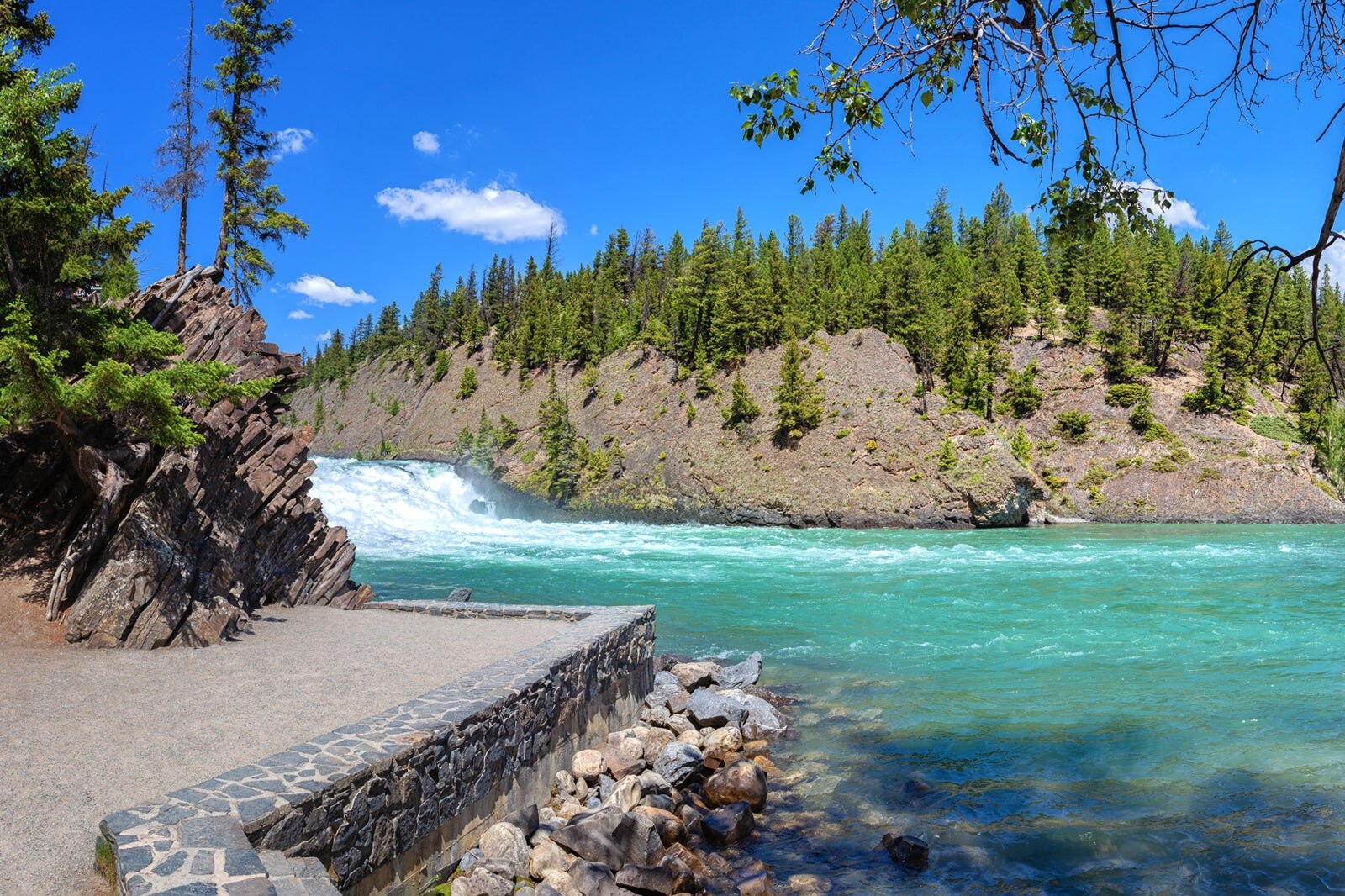 You can follow easy trails toward this viewing platform on a short trip from Banff's town center. Bow Falls viewpoint overlooks the namesake falls on the Bow River. You'll also have the castle-like Fairmont Banff Springs Hotel in view, surrounded by the lush forest landscape. Trails lead you down to the riverside. There, you can get a closer look at the emerald-blue waters of the falls, hear its rushing sounds, and find the best angles for your memorable selfies.
Location: Bow River Ave, Banff, AB T0L 0C0, Canada
Phone: +1 403-762-1550
5
Enjoy a couples' spa
Pamper yourselves in Banff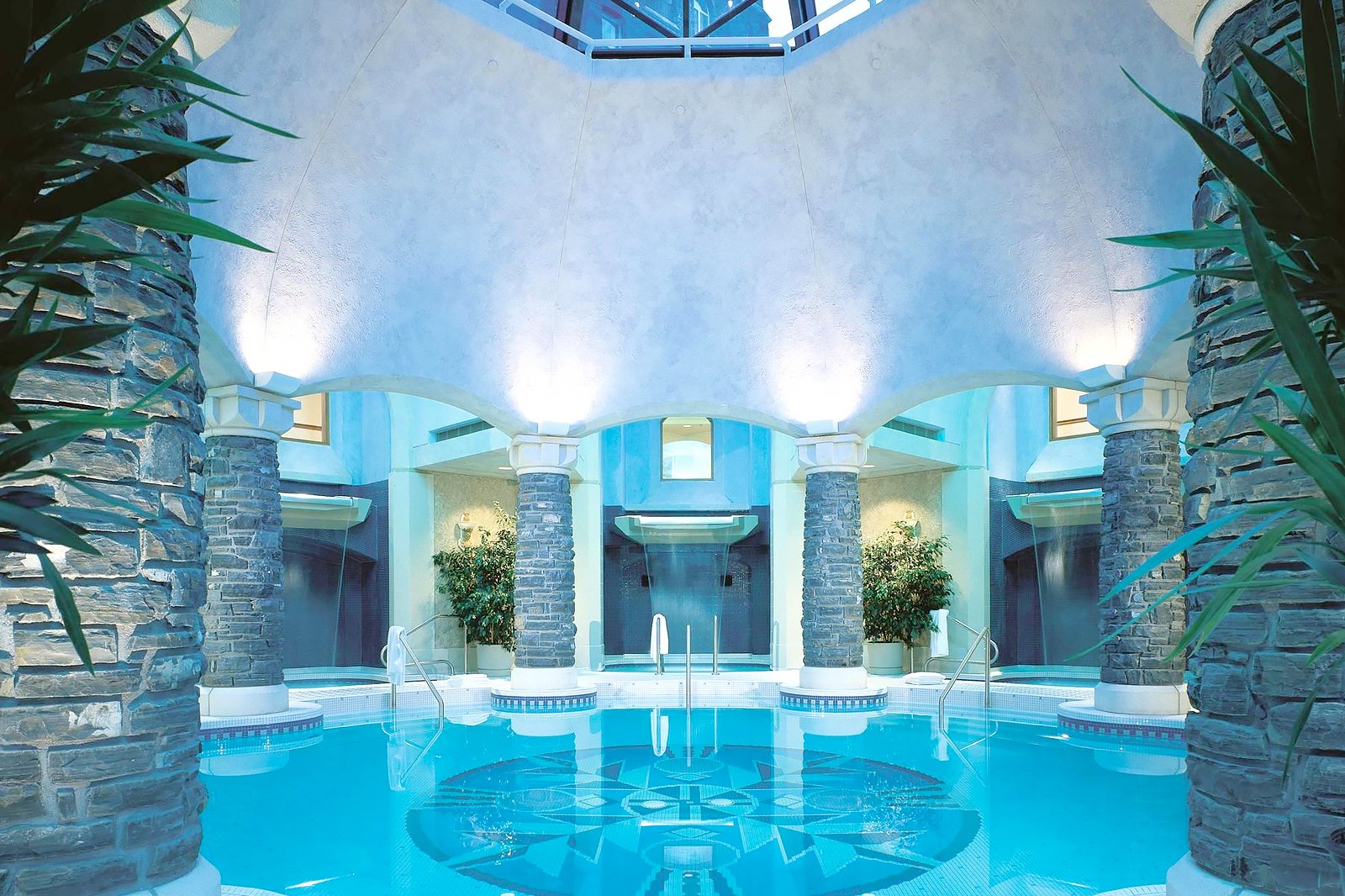 You can unwind between or after your adventurous hikes with a spa date in Banff National Park. For one of the more luxurious spa experiences on offer, there's the Willow Stream Spa at the Fairmont Banff Springs. They offer a 2-hour Rockies Healing Retreat for Two in a couple's suite, which includes a footbath, a mineral body scrub, a glacial mud body mask, and a soothing bath in their Japanese soaker tub. A great mid-range option is Red Earth Spa at the Banff Caribou Lodge, with couples' treatments ranging from hot stone massages to a 3-hour romantic package.
6
Ice Skate on Lake Louise
Enjoy the magical winter wonders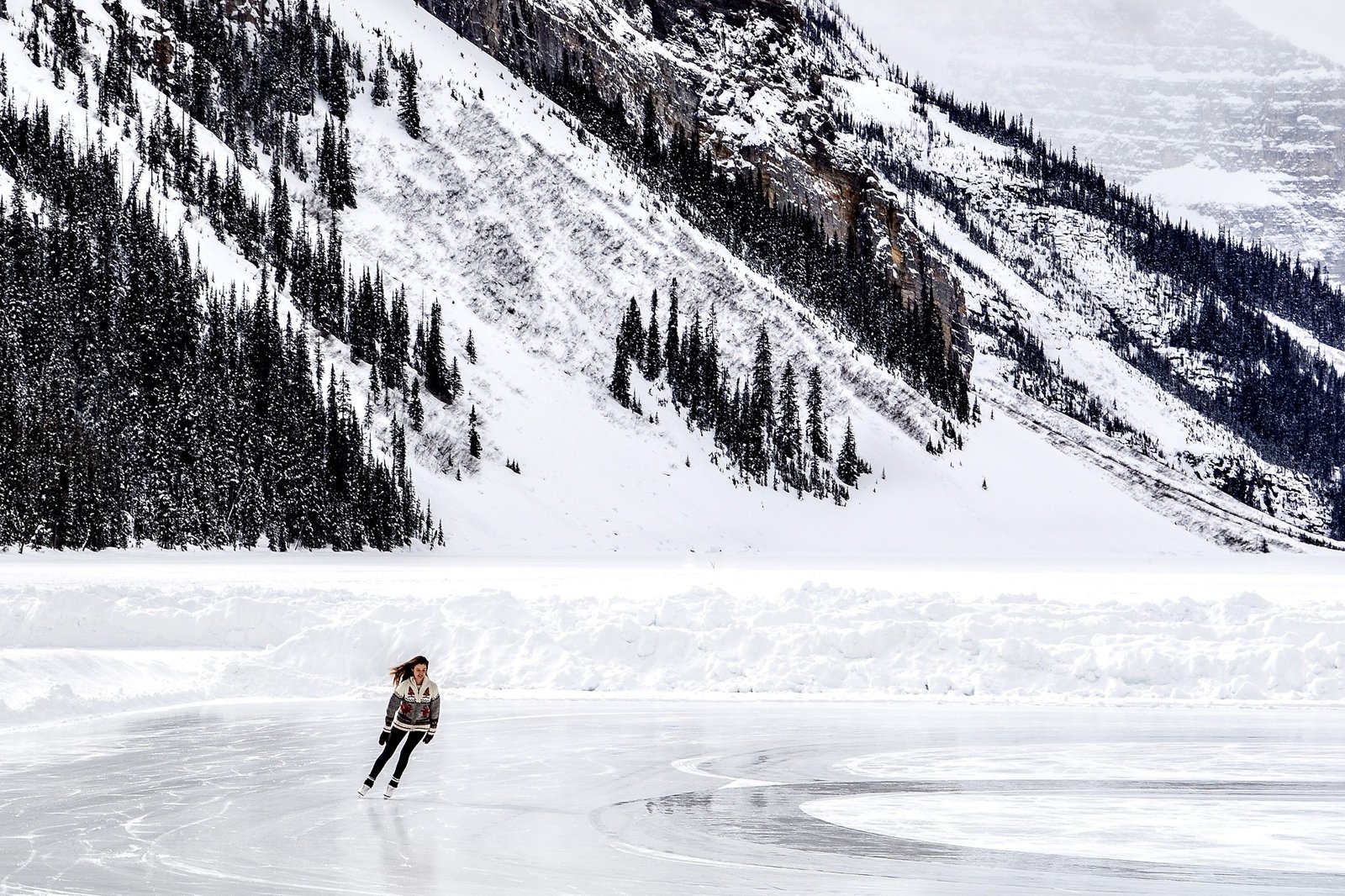 Every year end, usually from around the first week of December, Banff and Lake Louise locals anticipate the freezing over of this lake. This is when it becomes one of the world's most beautiful, naturally frozen rinks. When the conditions are right, you can usually skate the whole surface. This magical outdoor ice rink often gets a seasonal makeover with fire pits and benches to sit on while you lace up your skates. There are also often ice carvings and sculptures adorning the lakeshore –floodlit nightly for added charm.
Location: Lake Louise Dr, Lake Louise, AB T0L 1E0, Canada
7
Try a dog sled adventure
A fun and unique way to sightsee Banff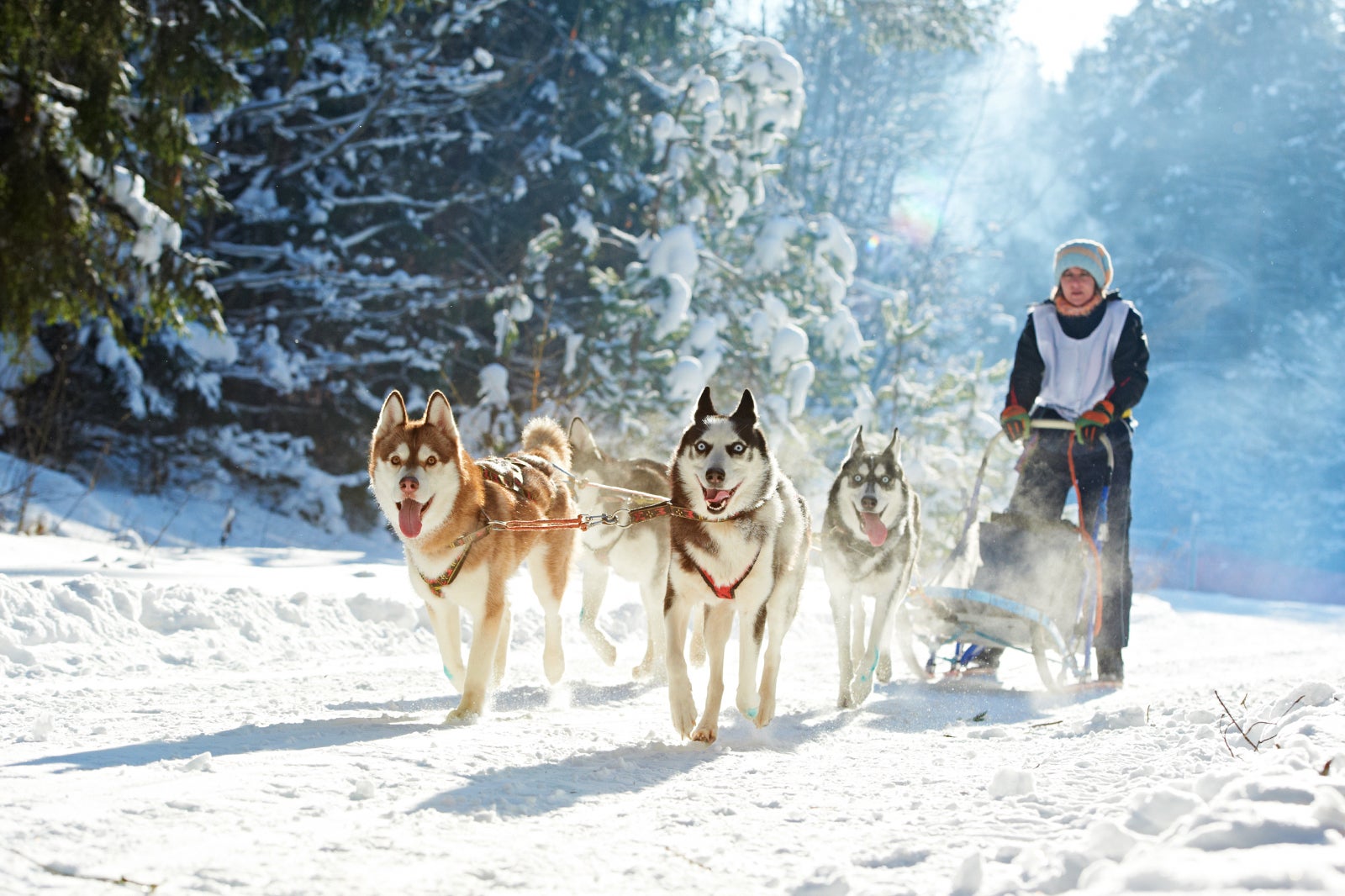 For dog-loving couples, you can meet up with a pack of well-trained huskies, malamutes, and other great Northern breeds, at Kingmik Dog Sled Tours in Lake Louise. They can take you on a scenic exploration of trails through Banff National Park, as you sit snugly together in a single sled. You can start off your dog sled adventures just a few minutes from the Chateau Lake Louise. A typical route takes you through sections of the scenic Great Divide Trailhead, which repeatedly traverses between British Columbia and Alberta.
Location: 16430 Hwy 1A, Lake Louise, AB T0L 1E0, Canada
Open: Daily from 8 am to 6 pm
Phone: +1 855-482-4592
8
Take the trail to the Plain of Six Glaciers Tea House
A popular hike with a cozy spot for tea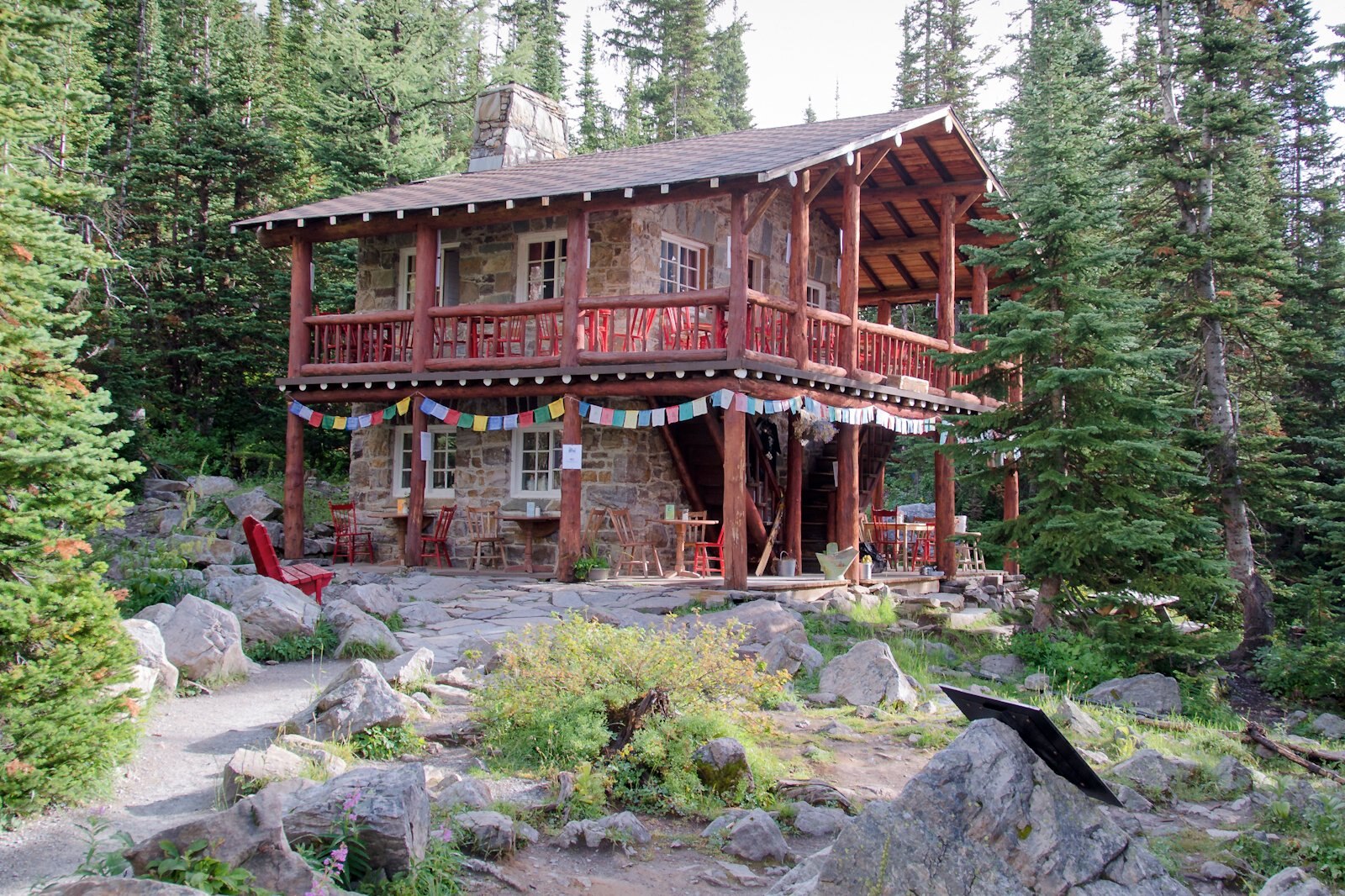 This popular hiking trail is named after the tea house that sits at the end of its 5 km length. It serves as a cozy and scenic spot to take a rest, complete with great homemade food, teas, and coffee. It's a good idea to start out early on this hike, so you can enjoy the great views along the route all to yourselves. It takes around an hour to reach the tea house, but likely more if you take your time to admire the wonderful scenery.
Location: Lake Louise, AB, Canada
Open: June-July and September-October: daily from 9 am to 5 pm
Phone: +1 403-667-4663
photo by Florian Fuchs (CC BY 3.0) modified
9
Watch a show at Banff Center for Arts and Creativity
It's the home of Banff's music events and festivals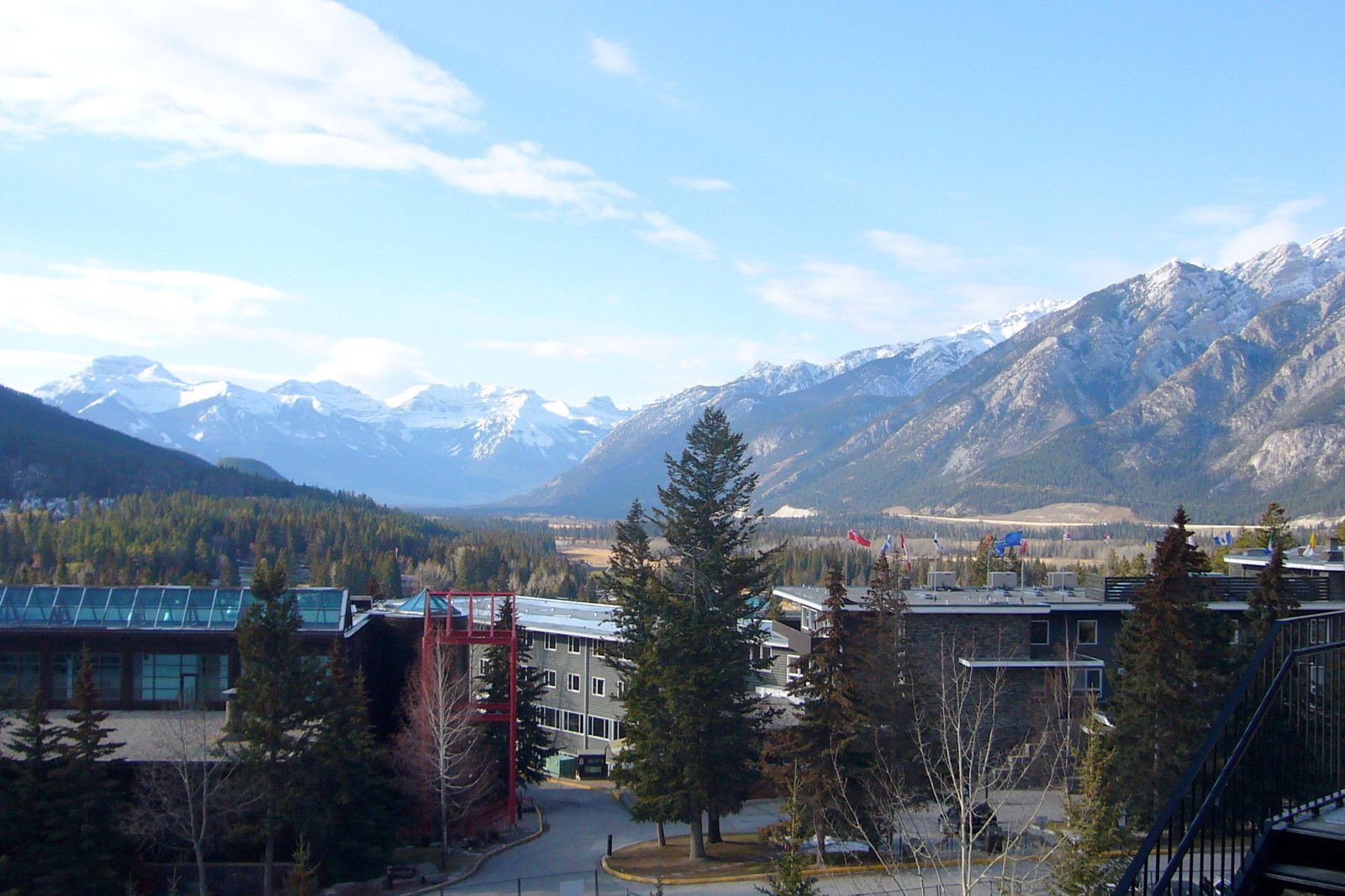 You can enjoy performing art exhibits, seasonal music festivals, and public concerts scheduled throughout the year at the Banff Center for Arts and Creativity. The center serves as the main venue for some of Banff's main festivals, such as the Banff Summer Arts Festival, the Banff Mountain Film & Book Festival, and the Banff International String Quartet Competition. Mainstage events also include a series of stand-up comedy shows, as well as headlining gigs by folk musicians and well-known Canadian talents.
Location: 107 Tunnel Mountain Dr, Banff, AB T1L 1H5, Canada
Open: Showtimes vary
Phone: +1 403-762-6100
photo by Staib (CC BY-SA 3.0) modified
10
See the sunset at Vermillion Lakes
Go canoeing with the beautiful views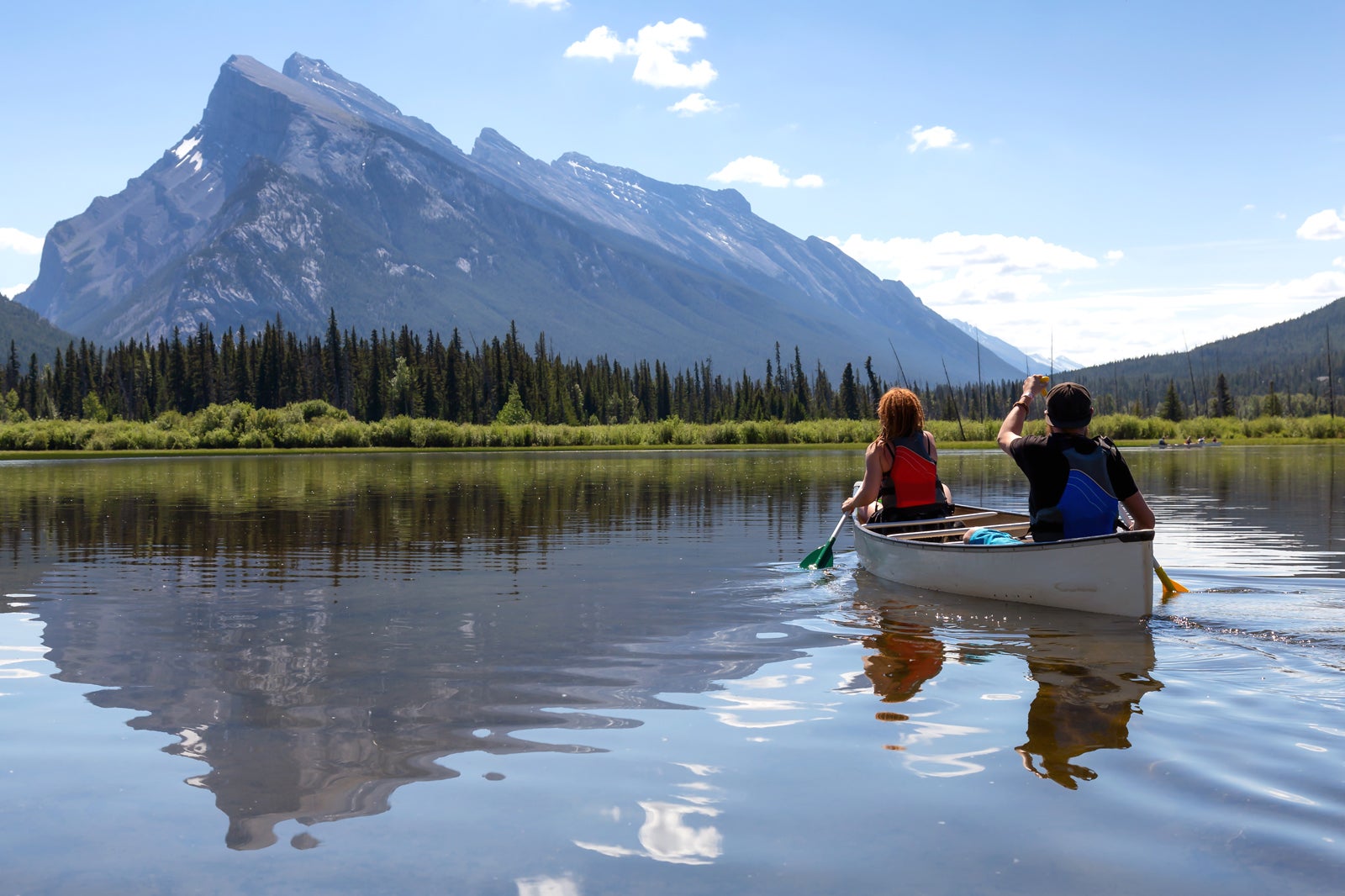 Couples
Photo
Budget
Adventure
This group of 3 lakes just west of Banff is a popular site for canoeing and nature photography. On offer are some fantastic panoramas, with Mount Rundle looming in the background. You can easily reach the lakes in about an hour's hike from the center of Banff town. Along the way, you may spot some of Banff National Park's more interesting wildlife, such as bald eagles and elks. You can stay on through dusk to share a magical sunset moment together.
Location: Trans-Canada Highway, Banff, AB T1L 1K2, Canada
Back to top