Hotels in Costa Brava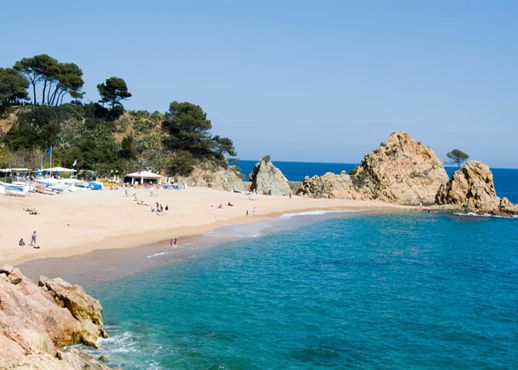 Where to stay in Costa Brava
Find out more about Costa Brava
Hotels in Costa Brava
How to Find the Best Costa Brava Hotels with Hotels.com

Costa Brava, meaning "Wild Coast", is the coastal region of northeastern Spain stretching all the way from just north of Barcelona to the French border. The area rose to prominence as a tourist destination shortly after the Great War, and today is known the world over as a popular family vacation destination, there is much more to the Costa Brava than meets the eye. Although much of the Costa Brava has been turned over to catering for its thriving tourism industry, you can still find plenty of culture and history hidden among the narrow streets of its seaside towns. Finding your ideal hotel in the Costa Brava can be a daunting task, especially when there are so many hotels to choose from in this tourist-heavy region. Thanks to Hotels.com you can find and book the hotel right for your expectations and budget with the aid of user submitted reviews, hotel photo galleries, and our interactive map.

What's the Costa Brava Like?

Whether you enjoy sun, sea, and sand, or would rather spend the afternoon exploring hilltop ruins and cultural landmarks, the Costa Brava has something for everyone. One of the must see attractions is the Vila Vella (Old Town), an ancient walled city along the Catalan coast with the Castle Tossa de Mar overlooking sapphire blue waters. Hill walkers and sightseers will be spoiled for choice with the natural terrain of Camí de Ronda and Cap de Creus National Park, which offers rocky landscapes for walking and hiking. For a look into the local history, you can visit the Salvidor Dali Museum, the remnants of the ancient Greek city at the Ruins of Empuries, and the Tossa de Mar Castle museum in Old Town.

Tips for Getting Along with Locals in Costa Brava

The climate throughout the Costa Brava is typically Mediterranean, and is characterized by hot, dry summers and pleasantly cool winters. From June to August, afternoon temperatures reach an average of 81° Fahrenheit, however unexpected heatwaves can see temperatures soar to almost 105° Fahrenheit. Although the region is typical of many Catalan-speaking towns and cities, most of the locals, and especially the vendors, will speak English to a high degree; you can even enjoy a full English breakfast at many cafes. Although many stores and vendors accept payments by credit card, just be sure to carry your Passport with you as many stores will ask to see it when paying. Tipping in the Costa Brava can vary from place to place, however a rule of thumb is usually around 5% when at restaurants or 1 euro or so when paying a taxi or hotel porter.