10 Best Things to Do in Dubai
What is Dubai Most Famous For?
Dubai is the eponymous capital of one of the UAE's 7 emirates. The city is known for its riches, its glitzy and innovative development and architecture, and its shopping scenes. But Dubai isn't all about 5-star glam, though that's likely to be a big part of any visit here.
It's easy to discover both local and more cultural sides to the so-called City of Gold. From the tranquillity of the deserts to the hubbub of the souks, there is a huge range of things to see and do. In one day, you can see vast dunes, traditional villages and remarkable skyscrapers.
1
Grand Mosque
Admire the spiritual symbol of Dubai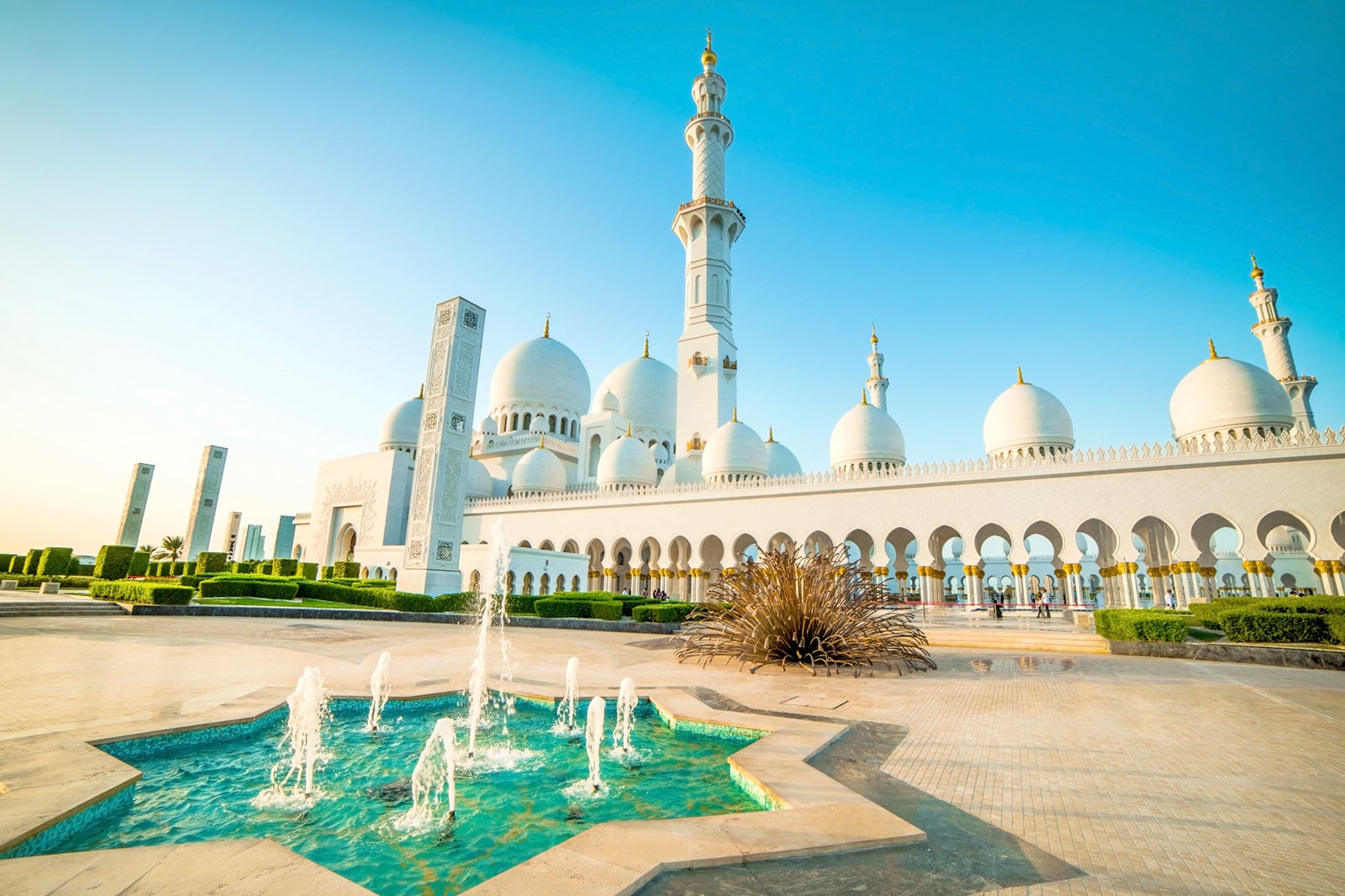 The Grand Mosque in Bur Dubai features Dubai's tallest minaret that offers dizzying heights – it stands at an impressive 70 meters tall and boasts 45 small and 9 larger domes. Each dome sports beautiful stained-glass panels that glisten in the sun.
The Grand Mosque is one of the city's most recognizable landmarks, and the morning or early evening make for good times to walk around it to avoid the searing heat of the midday sun.
Location: Ali Bin Abi Taleb Street, Dubai, United Arab Emirates
Open: Saturday–Thursday from 9 am to 10 pm, Friday from 4.30 pm to 10 pm
Phone: +971 (0)800 600
2
Burj Khalifa
Towering at an amazing 828 meters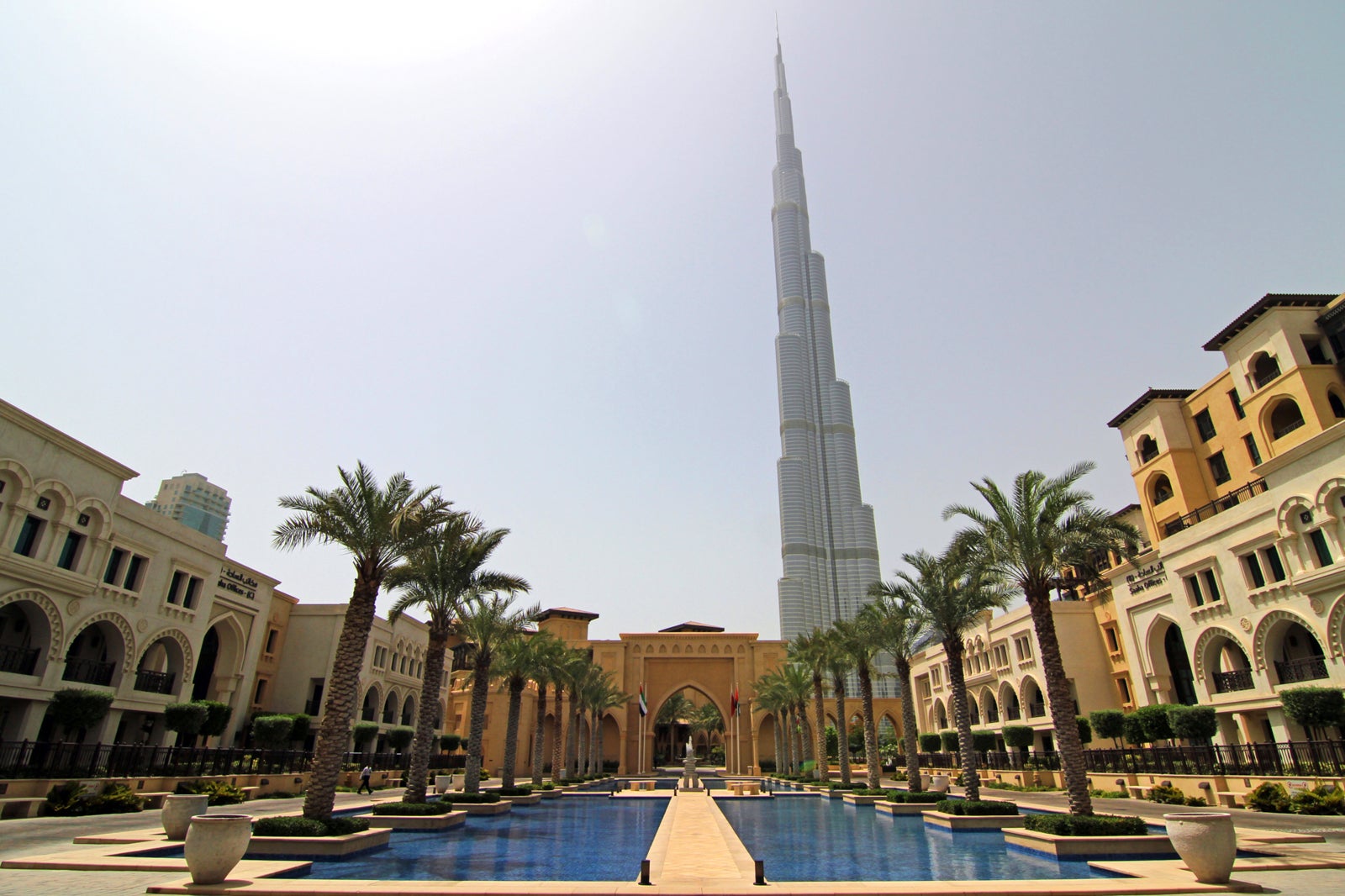 No list of things to do in Dubai would be complete without a mention of the Burj Khalifa. Enjoy the exhilarating feeling of being on top of the world at the At The Top Burj Khalifa observation deck, located on the 124th floor of the world's tallest tower and guaranteed to be a highlight of any visit to the Middle East.
Marvel at the dazzling lights of Dubai that lie below you at dusk. If you come by day, you can also bask in the sun on their funky outdoor terrace. The queue for the lift to the top can be quite long, but The Dubai Mall is at the base of the tower, so you can do some shopping while you wait for it to get shorter.
Location: 1 Sheikh Mohammed bin Rashid Boulevard, Dubai, United Arab Emirates
Open: Daily from 8.30 am to 11 pm
Phone: +971 (0)4 888 8124
3
Arabian Desert safari
Cruise the sand with the wind in your hair
Couples
Families
Photo
Adventure
A trip into the Arabian Desert is a popular excursion for many visitors to Dubai. There are a whole host of tour companies that can take you out to either tear up the sand in a 4x4 – including exhilarating dune bashing – or explore it at a more leisurely pace atop an obliging camel.
There is also the possibility of spending a night in the desert at a private desert camp, where you'll be treated to a barbecue feast, music, and belly dancing. But for perhaps the most magical start to a day in Dubai, head out on a desert safari in the morning. This also means you'll have the rest of the day free for other exploring back in the city itself.
4
Dubai Museum
The cultural and historical primer every visitor needs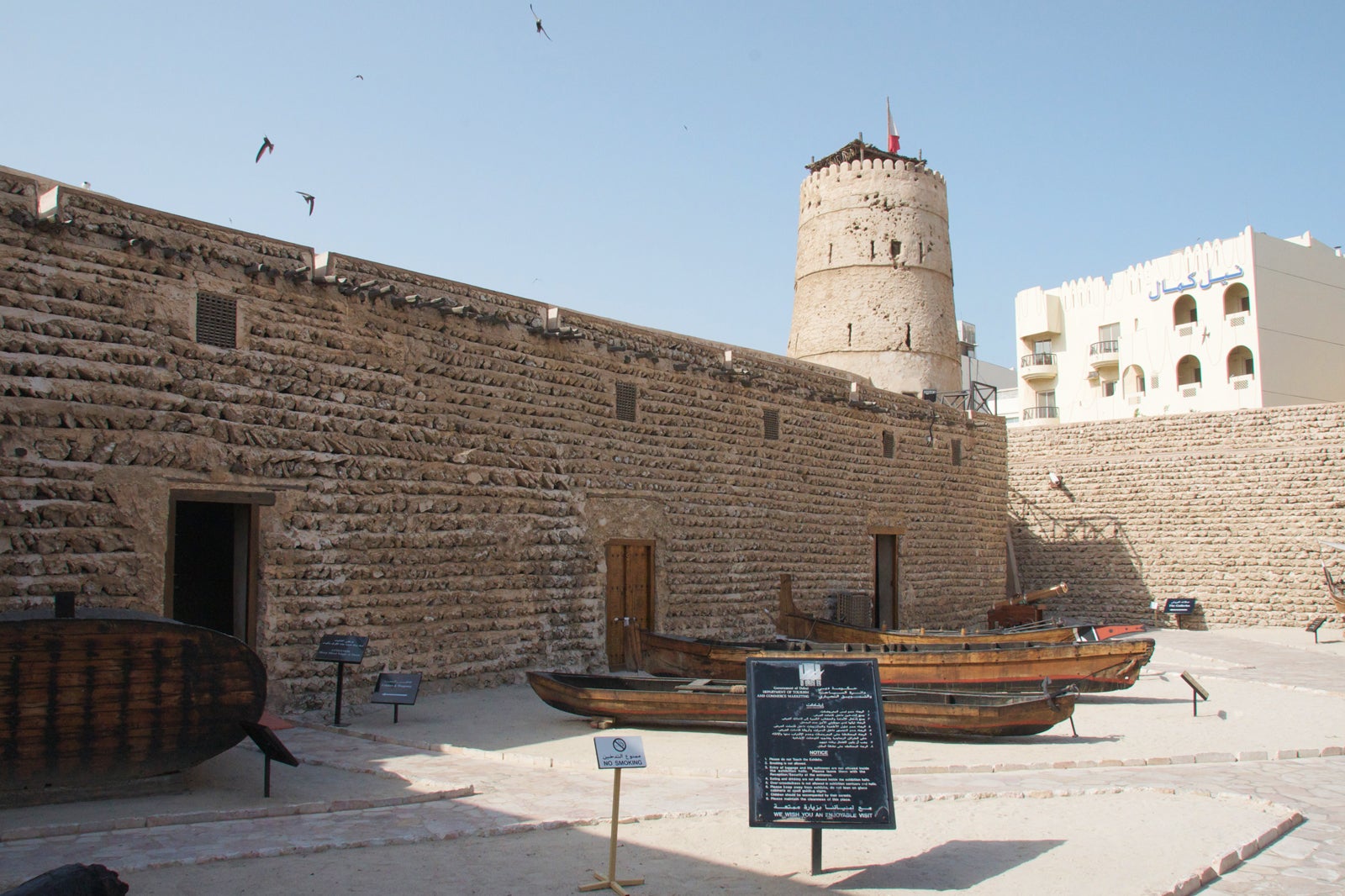 Dubai Museum is where you can trace the history of Dubai – and that of the country at large. See recreated reed houses and a pearling-era souk among other interesting artifacts, while learning about the city's amazing transition from a backwater into an affluent modern city.
The Dubai Museum is set in the historical Al Fahidi Fort, the oldest remaining building in Dubai, and was constructed at the start of the 1970s – as the city's breathtaking reinvention began to materialize – as a way of preserving the traditional way of life that had existed beforehand.
Location: Al Fahidi Street, Dubai, United Arab Emirates
Open: Saturday–Thursday from 8.30 am to 8.30 pm, Friday from 2.30 pm to 8.30 pm
Phone: +971 (0)4 353 1862
5
Al Fahidi Historical District
A feel for Dubai before the modern day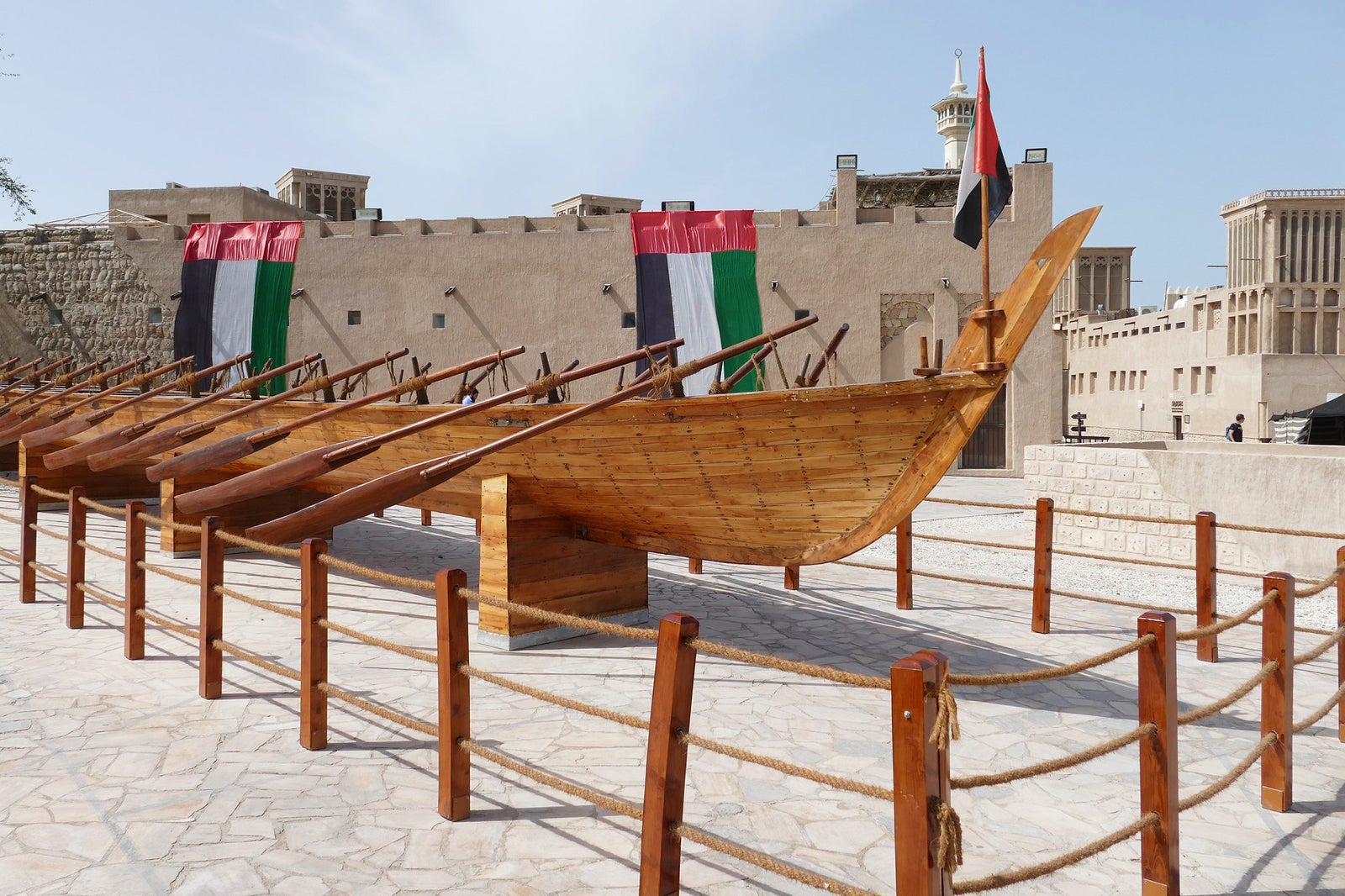 The Al Fahidi Historical District lets you stray away from your first thoughts about Dubai as an affluent oil-fueled economy and vibrant tourism destination. Dubai's emergence in its current, modern form is a relatively recent development.
Taking a stroll through the Al Fahidi Historical District, alongside the Dubai Creek, lets you gain another perspective on the heritage of this jewel of a middle-eastern city. Amid traditional-style houses and other buildings from before Dubai's rapid modernisation in the 1970s, you'll find art exhibitions, creative studios, museums, and more.
Phone: +971 (0)600 560000
6
Atlantis water parks
Get wet or go home!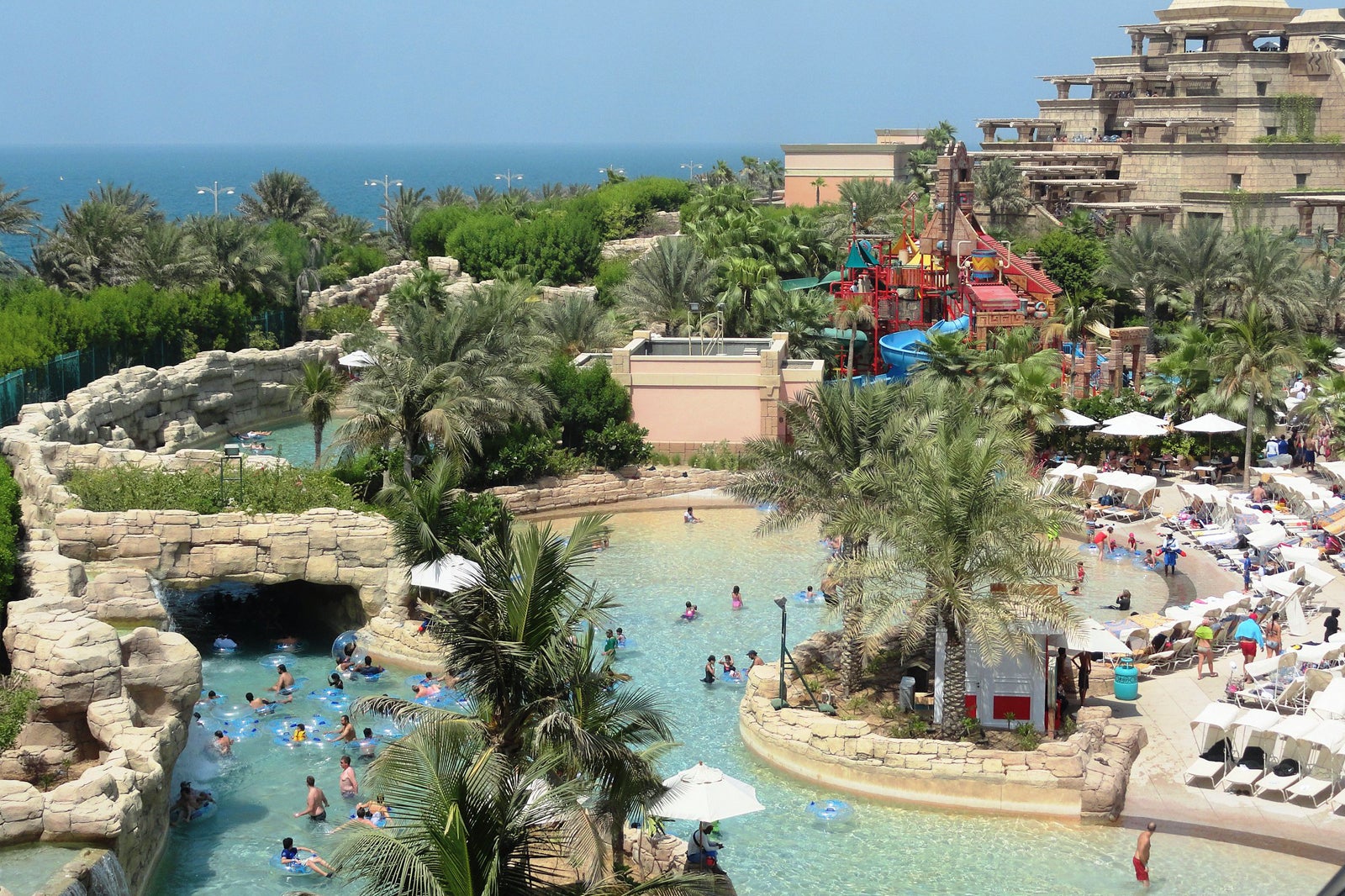 Three thrilling water-themed parks are based in the Atlantis resort for you and your family to experience. Aquaventure Waterpark – complete with zipper lines, and slides through shark-infested lagoons – is the top water park in all the Middle East and Europe, with 42 acres of stimulating water activities to enjoy.
The Lost Chambers Aquarium alone has an astonishing 65,000 marine animals to look at. Also, not to be missed is the sensational Dolphin Bay, where you can interact with these beautiful creatures 1-on-1.
Location: Atlantis The Palm, Crescent Road, Dubai, United Arab Emirates
Open: Daily from 10 am to 6 pm
Phone: +971 (0)4 426 2000
photo by Fabio Achilli (CC BY 2.0) modified
7
Discover local cuisine on a Dubai food tour
Get a taste for Arabic flavors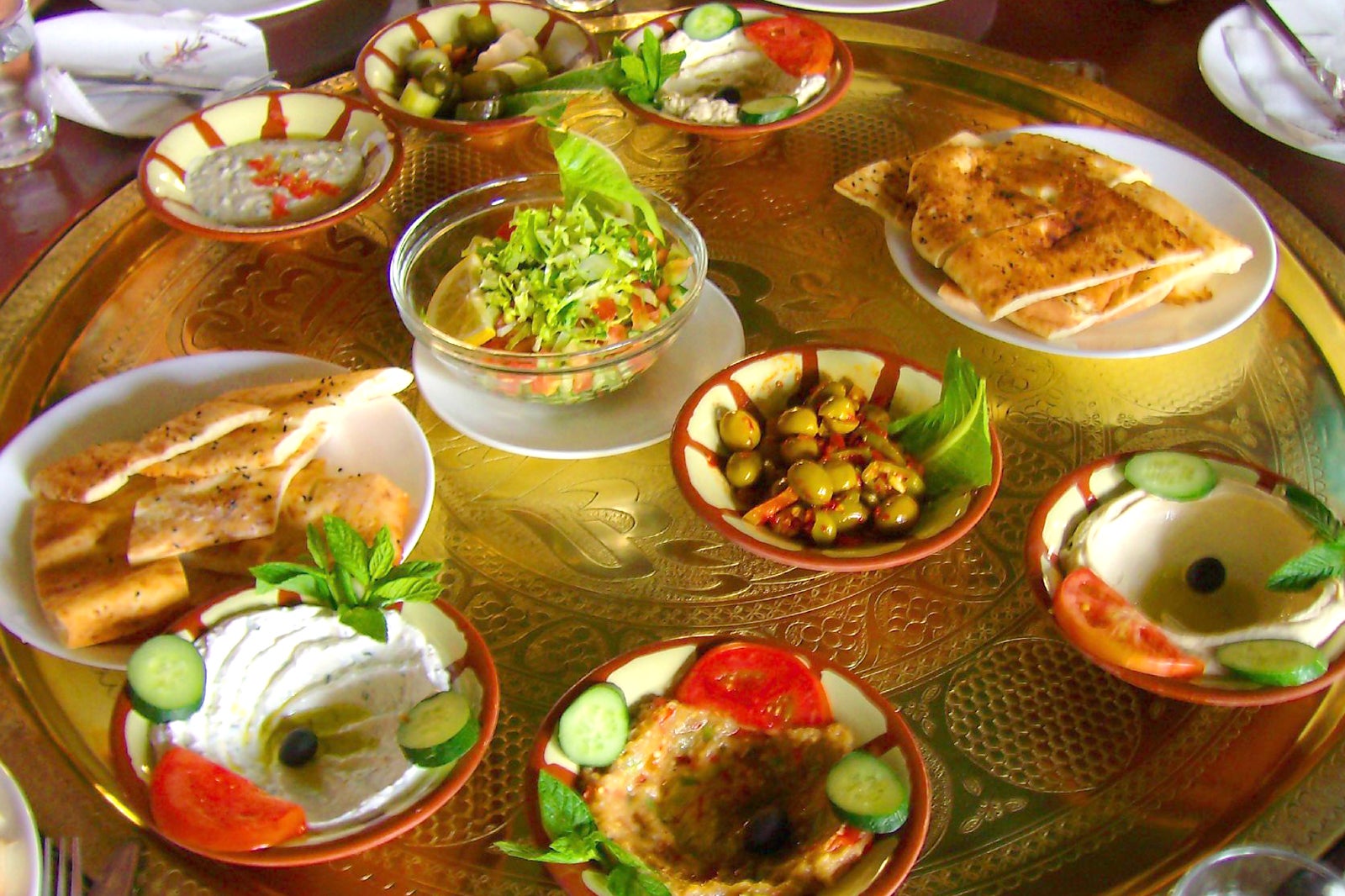 A Dubai food tour allows you to get a taste of the local fare. Middle Eastern cuisine might still not have quite the strong reputation internationally that it deserves but it's something every visitor to the city should make time for.
Run by sisters Arva and Farida Ahmed, Frying Pan Adventures takes guests out on a 4-hour walking food and culture tour of the city. Five tours offer different tastes, including a night-time option, so there's a chance for everyone to explore Arabic flavors. Eating a mezze platter is another must for foodies visiting Dubai – the diverse range of dishes on offer makes this a great way to get a quick overview of local specialties.
Location: 67 22B Street, Dubai, United Arab Emirates
Phone: +971 (0)56 471 8244
photo by Unai Guerra (CC BY-SA 2.0) modified
8
Take a yacht out around Palm Jumeirah
Islands that embody ultra-luxe Dubai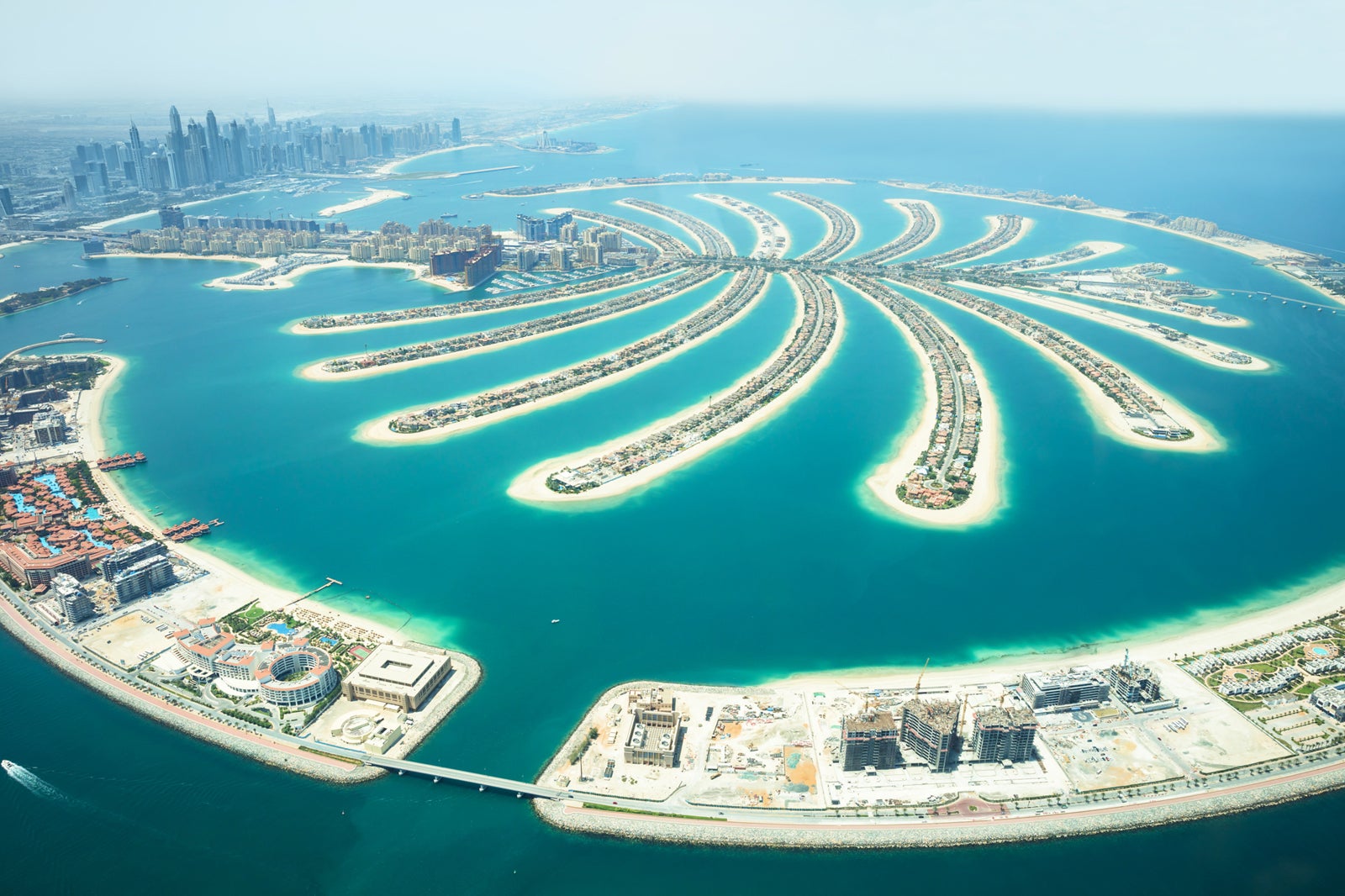 Take a tour by yacht around the iconic Palm Jumeirah, an artificial archipelago on the stunning coastal area of Dubai created using reclaimed land. Jumeirah is in the shape of a palm tree and, astoundingly, it's as large as 800 soccer pitches.
Relax on a chartered yacht in the sunshine, and watch people go about their daily business along its coastline. Once you step back onto dry land again, take time to explore the sights of the area's luxurious hotels, or go diving around the exotic artificial reef – impressively, it was created by purposely sinking two F-100 Super Sabre fighter jets.
9
Dubai Opera
A slice of musical or theatrical culture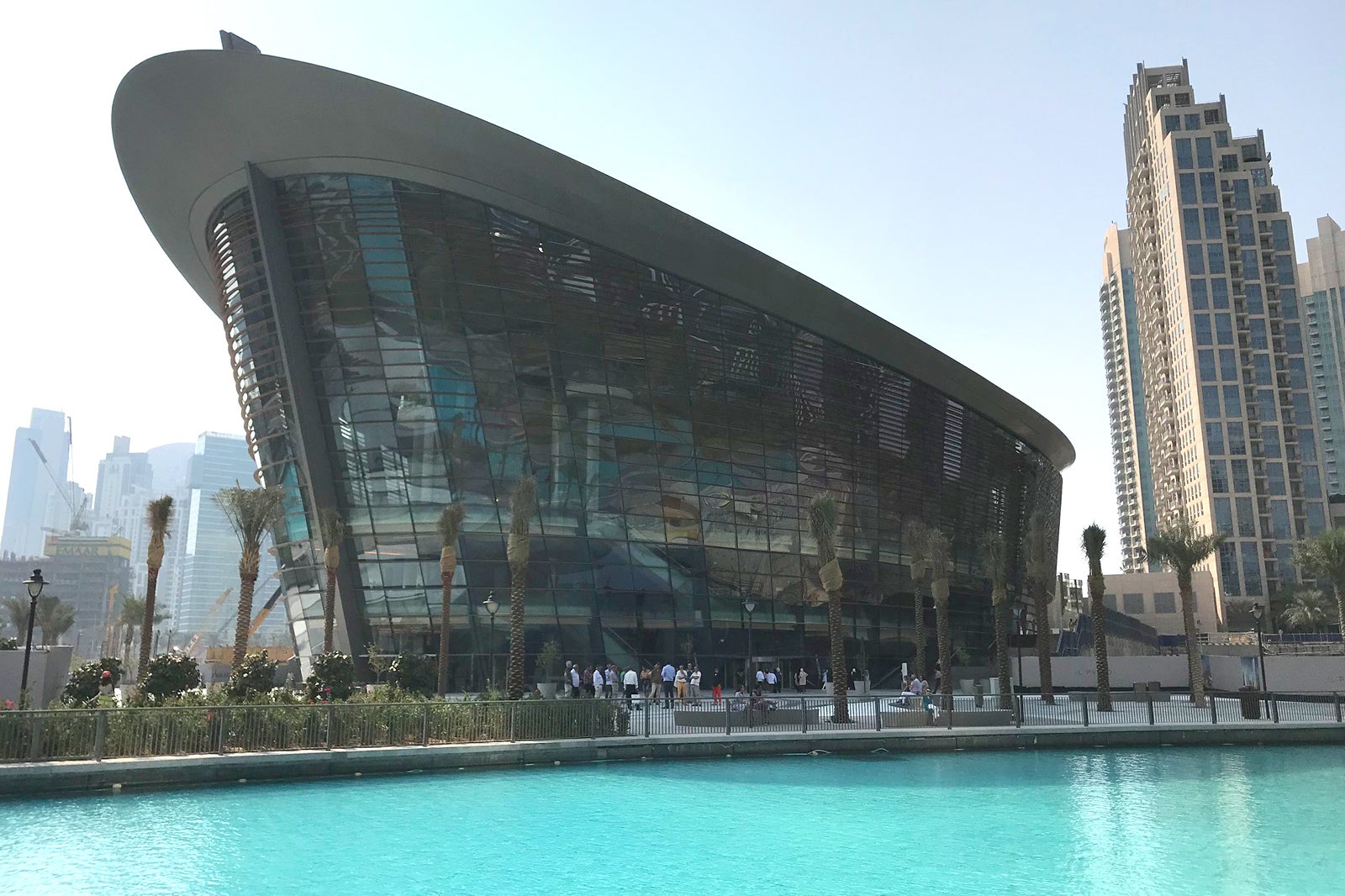 The downtown Dubai Opera is well worth a visit for culture enthusiasts spending time in the city. Even if opera isn't the first thing that comes to mind when you think of Dubai (you're not alone), Dubai Opera's varied program of performances can become a highlight of your visit.
Performances include not just pure opera but also ballet and classical music. There are also theatre productions, fashion shows, and comedy sketches, meaning there's something to catch most nights, and many shows are family-friendly.
Location: Sheikh Mohammed bin Rashid Boulevard, Dubai, United Arab Emirates
Phone: +971 (0)4 440 8888
photo by Greger Ravik (CC BY 2.0) modified
10
End the day with cocktails at the Jumeirah's Skyview Bar
Toast Dubai with a view to die for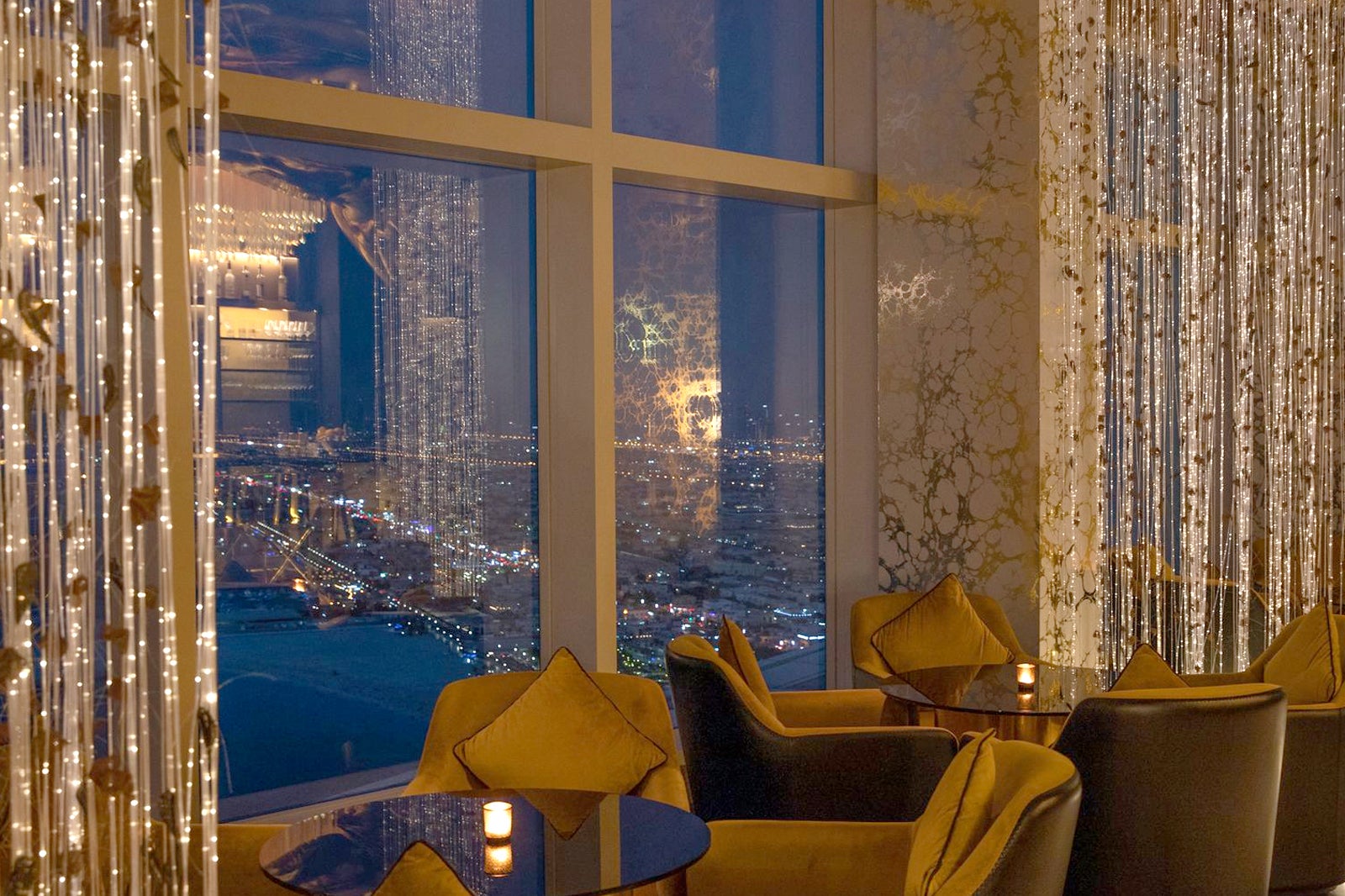 Couples
Photo
Nightlife
Luxury
Skyview Bar sits on the 27th-floor of the sail-shaped Burj Al Arab Jumeirah Hotel. If there's one thing all the glitz and glamor of Dubai makes you want to do, it's to leave behind the drabber elements of your day-to-day and live the high life here instead. Start by toasting the dramatic beauty and extravagance of the City of Gold with killer cocktails to match equally stunning views (through vertigo-inducing glass walls) from the heights.
Among the signature cocktails here is Eyes Looking at Heaven – you might just feel that's exactly where yours are peering down from.
Location: 27th floor, Burj Al Arab Jumeirah Hotel, Jumeirah Beach Road, Dubai, United Arab Emirates
Open: Saturday–Thursday from 3 pm to midnight, Fridays from 7 pm to 2 am
Phone: +971 (0)4 301 7600
Back to top