10 Best Things to Do in Zurich
What is Zurich Most Famous For?
Zurich is divided in 2 by the Limmat River, which flows through the medieval Altstadt (Old Town). On the eastern bank, the distinctive twin-towered Grossmünster minster looms above a cluster of restaurants, bars, and shops. Home to a string of theatres, restaurants, and boutiques, the west bank is famous for Schipfe's riverside galleries and high-end shopping.
The Swiss capital has plenty of world-class galleries and museums where you can immerse yourself in a city that spawned Dadaism, pioneered Modernisme, and inspired James Joyce and Wagner. Whether it's Michelin-starred restaurants or a church visit with Alpine views, plan your Zurich city break like Swiss clockwork and get the most out of your stay with our list of things to do in Zurich.
What are the best things to do in Zurich?
1
Münsterhof
A medieval town square in Zurich Old Town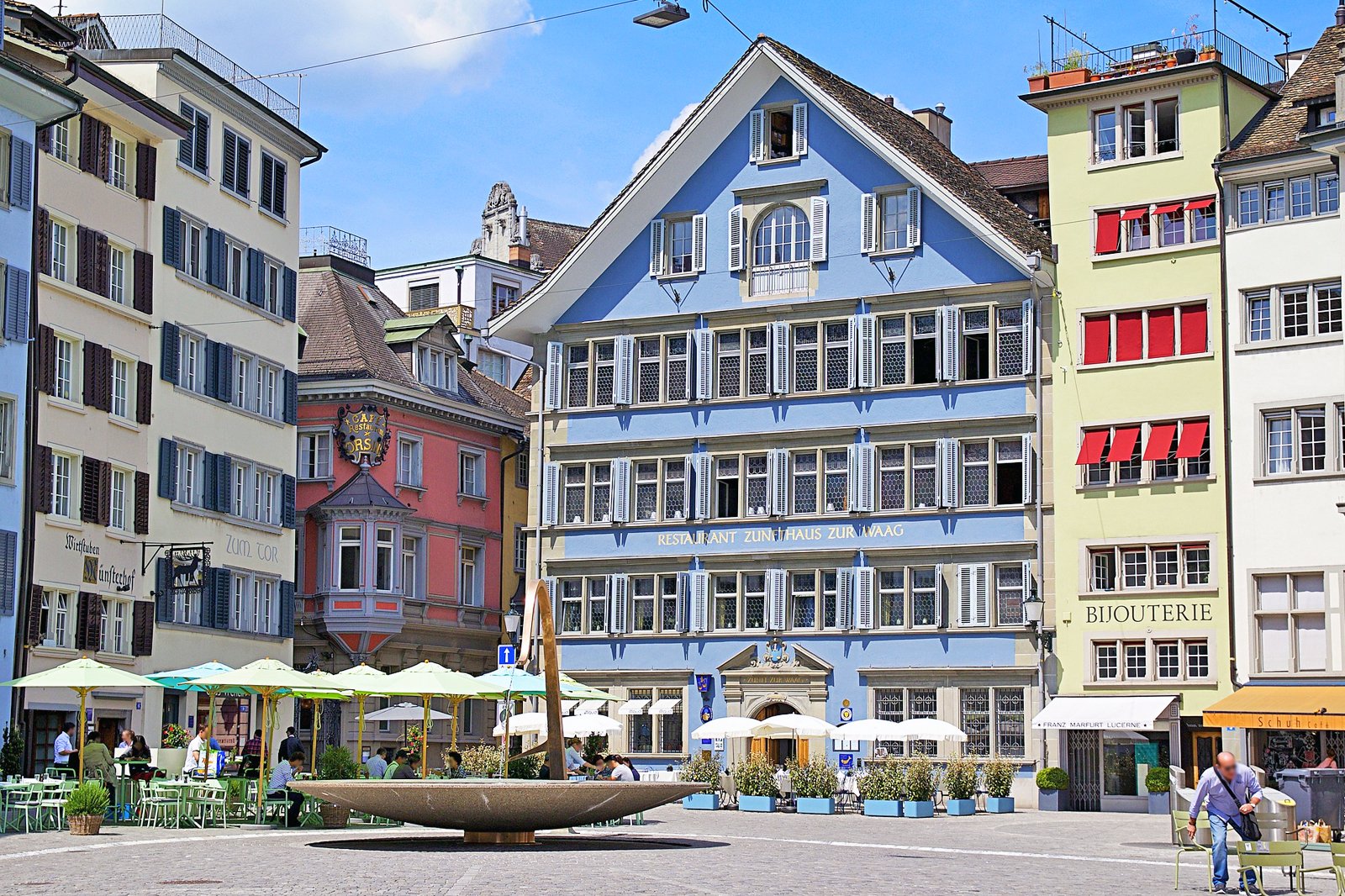 Münsterhof is the largest town square in Aldstalt, Zurich's Old Town. It's surrounded by many of the city's guild houses and historical structures, including Fraumünster Church and the Zunfthaus zur Meisen art museum.
Situated in the Lindenhof district, Münsterhof is also a car-free zone, making it easy for sightseeing on foot or bicycle. You can also dine at restaurants such as Zunfthaus zur Waag, Zeughauskeller and Sprüngli that were once a home from home for central figures in Zurich's avant-garde art movement – Dadasim.
Location: Münsterhof, 8001, Zurich, Switzerland
2
Grossmünster
Climb Karlsturm tower for views of Zurich and the Glarus Alps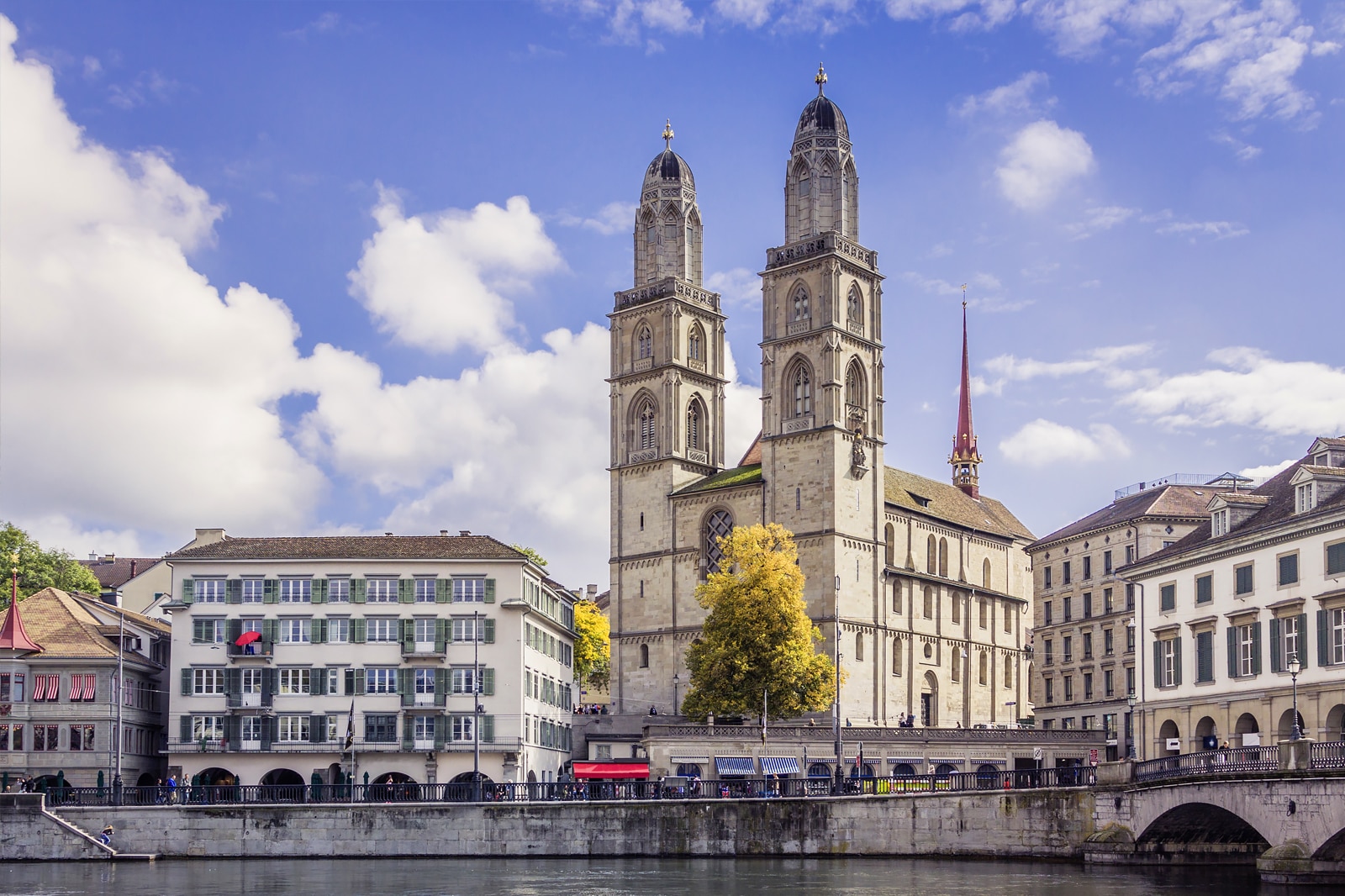 Couples
History
Photo
Budget
Grossmünster is one of the city's most important churches as it was the center of Switzerland's Protestant Reformation back in the 16th century. The Romanesque cathedral dates back to 1230, and was supposedly built on the graves of Zurich's patron saints, Felix and Regula.
The Reformation Museum occupies the church cloister, while the crypt hosts seasonal art exhibitions and literature events. For about 5 Fr, you can climb 187 steps to the top of Karlsturm tower, where you'll be greeted with panoramic views of Zurich and the Glarus Alps.
Location: Grossmünsterplatz, 8001 Zurich, Switzerland
Open: 1st March–31st October: daily from 10 am to 6 pm. 1st November–28th February: daily from 10 am to 5 pm
Phone: +41 44 252 59 49
3
Kunsthaus Zürich
See the museum's Alberto Giacometti collection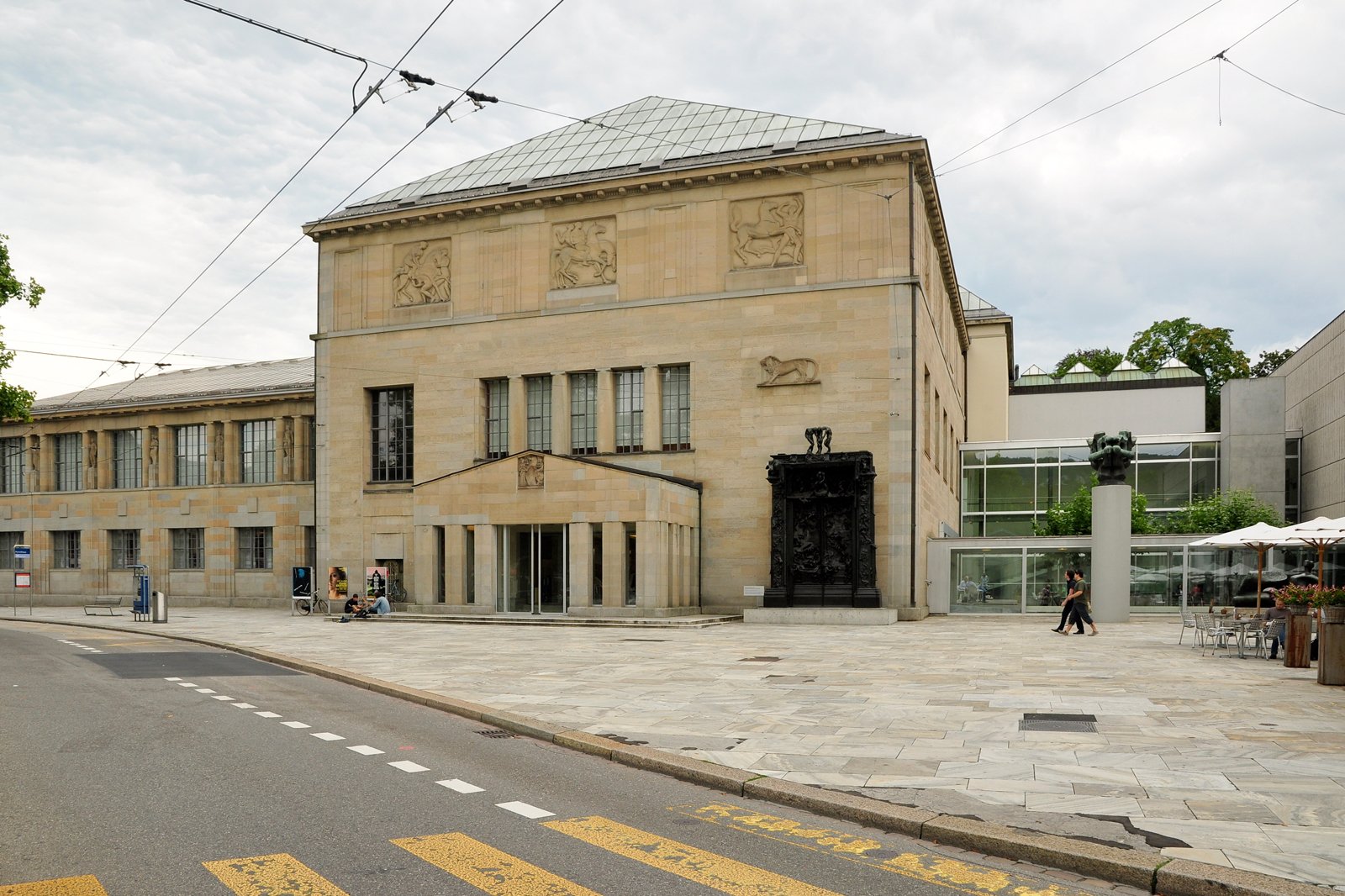 If you only have time for one gallery, make it Kunsthaus Zürich. This gallery contains exhibits that cover all the major genres - from Monet's impressionist landscapes to Munch's expressionist paintings. The museum has over 95,000 works, including sculptures, paintings, and sketches that date from the 15th century to the present day.
Kunsthaus Zürich's biggest draw is the Alberto Giacometti collection which spotlights some of the Swiss surrealist's thought-provoking masterpieces. The collection showcases more than 150 sculptures and 20 paintings, most of which were produced by Alberto or his brother, Bruno Giacometti.
Location: Heimplatz 1, 8001 Zurich, Switzerland
Open: Tuesday and Friday–Sunday from 10 am to 6 pm, Wednesday–Thursday from 10 am to 8 pm (closed on Mondays)
Phone: +41 44 253 84 84
photo by Roland zh (CC BY-SA 3.0) modified
4
Swiss National Museum
Check out the artifacts: from prehistoric to the present day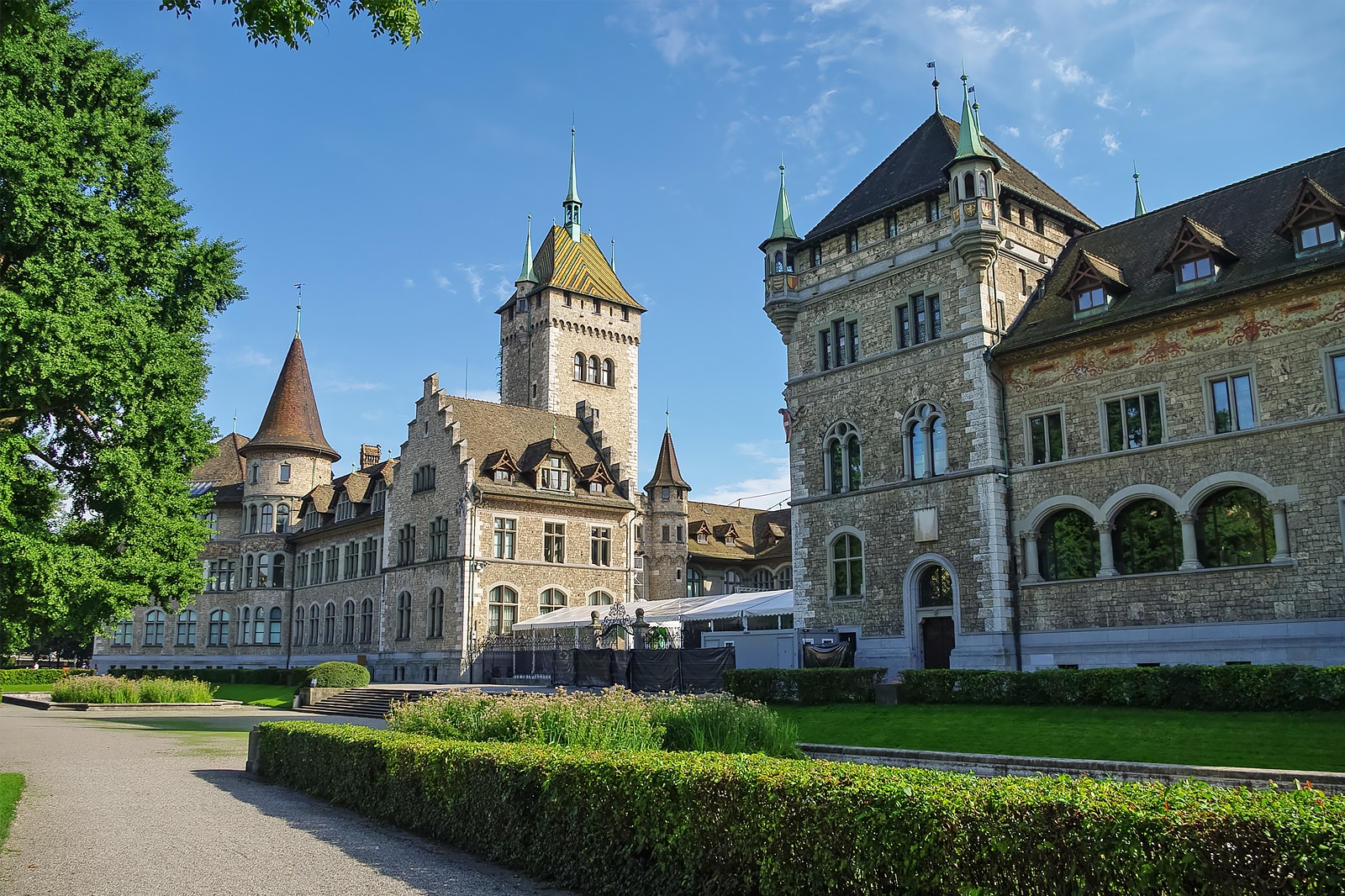 Couples
Families
History
Budget
The Swiss National Museum examines Zurich culture through a wealth of artifacts, from distant prehistory to the modern day. Founded in 1898, the museum occupies a turreted, neo-Gothic building between Platzspitz Park and Zurich Main Station.
A tour through this museum's extensive collection will take you to the medieval treasury's gem-encrusted relics, the armory tower's jousting paraphernalia, and various archeological discoveries – one of the museum's most valuable relics is a 100,000-year-old flint stone.
Location: Museumstrasse 2, 8001 Zurich, Switzerland
Open: Monday from 10 am to 2 pm, Tuesday–Sunday from 10 am to 5 pm
Phone: +41 44 218 65 11
5
Bahnhofstrasse
A high-end shopping street in Zurich's Altstadt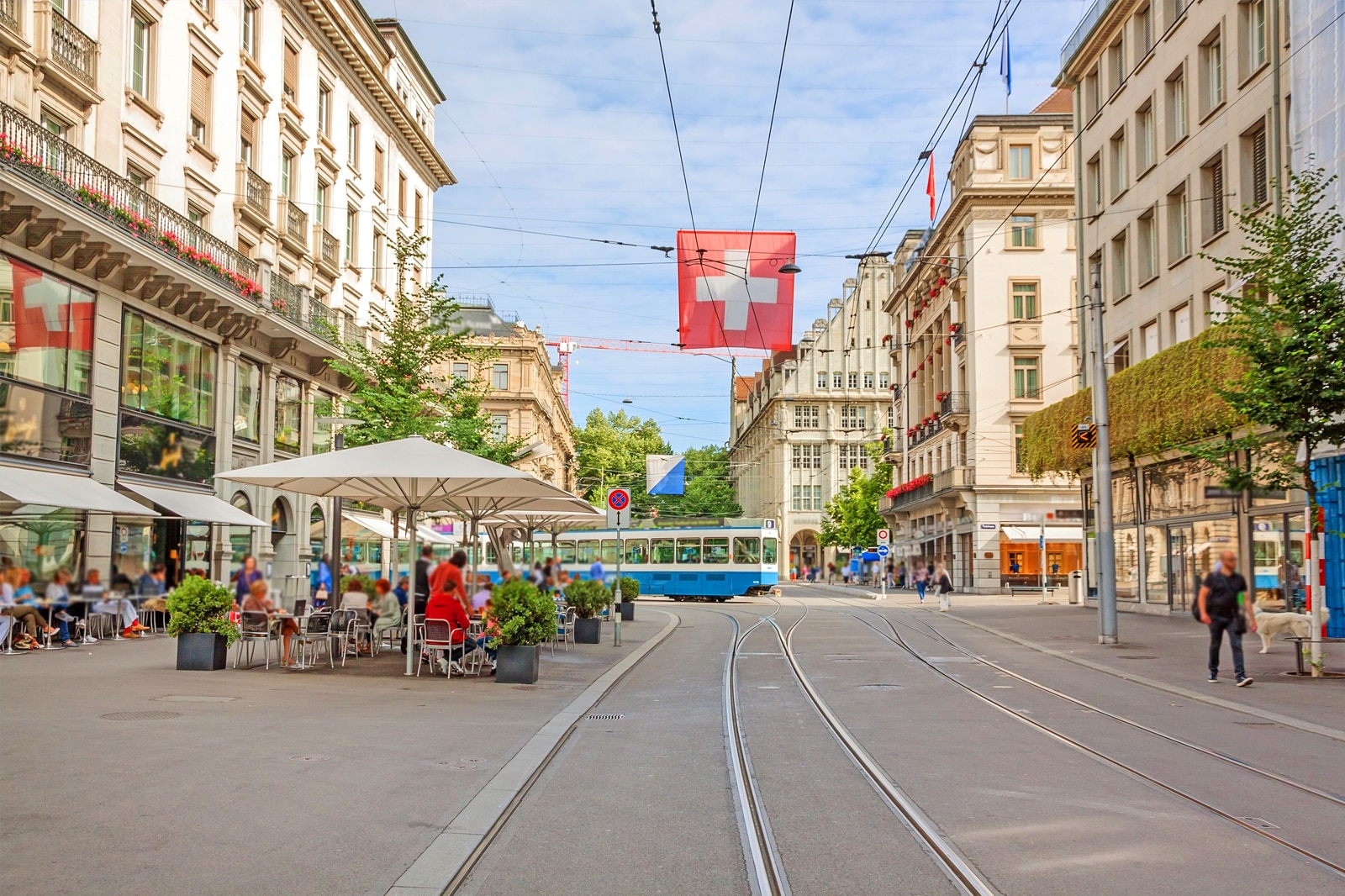 Bahnhofstrasse is a catwalk for big-name designers, such as Cartier, Prada, and Chanel. Located 500 meters northwest of Münsterhof, it's widely known as Zurich's upmarket shopping avenue.
The southern end of Bahnhofstrasse is where you can visit Paradeplatz, a town square closest to Lake Zurich. The square is known for Confiserie Sprüngli, a luxury chocolatier dating back to 1836 – the city's elites often meet here for coffee and the café's famous Luxemburgerli macarons.
Location: Bahnhofstrasse, 8001 Zurich, Switzerland
6
Rieterpark
The largest urban park in Zurich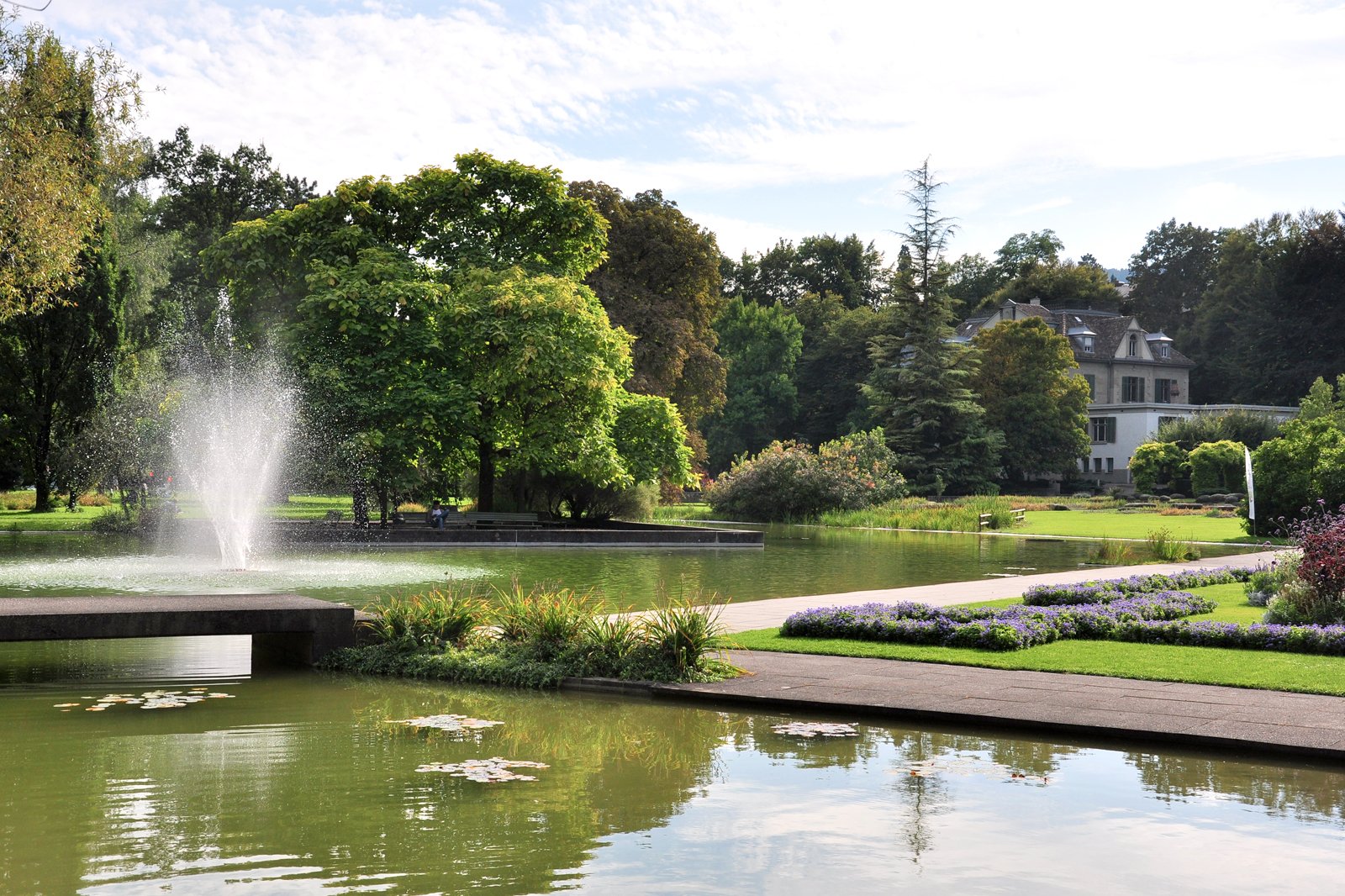 Couples
Families
Budget
Group
The city's largest urban park, Rieterpark covers 70,000 sq m of green space near Lake Zürich. It's a popular spot for recreational activities, including picnics, jogging, and sports. The area surrounding the park's fountain is often used for classical concerts during summertime.
Perched on a green hill above Lake Zürich, Museum Rietburg occupies an impressive neoclassical mansion, where Wagner once set Mathilde Wesendonck's poems to music. Today, the museum displays non-European works, including Tibetan bronzes, Indian miniatures, and Aztec sculptures.
Location: Rieterpark, 8002 Zurich, Switzerland
photo by Roland zh (CC BY-SA 3.0) modified
7
Cabaret Voltaire
The birthplace of Dadaism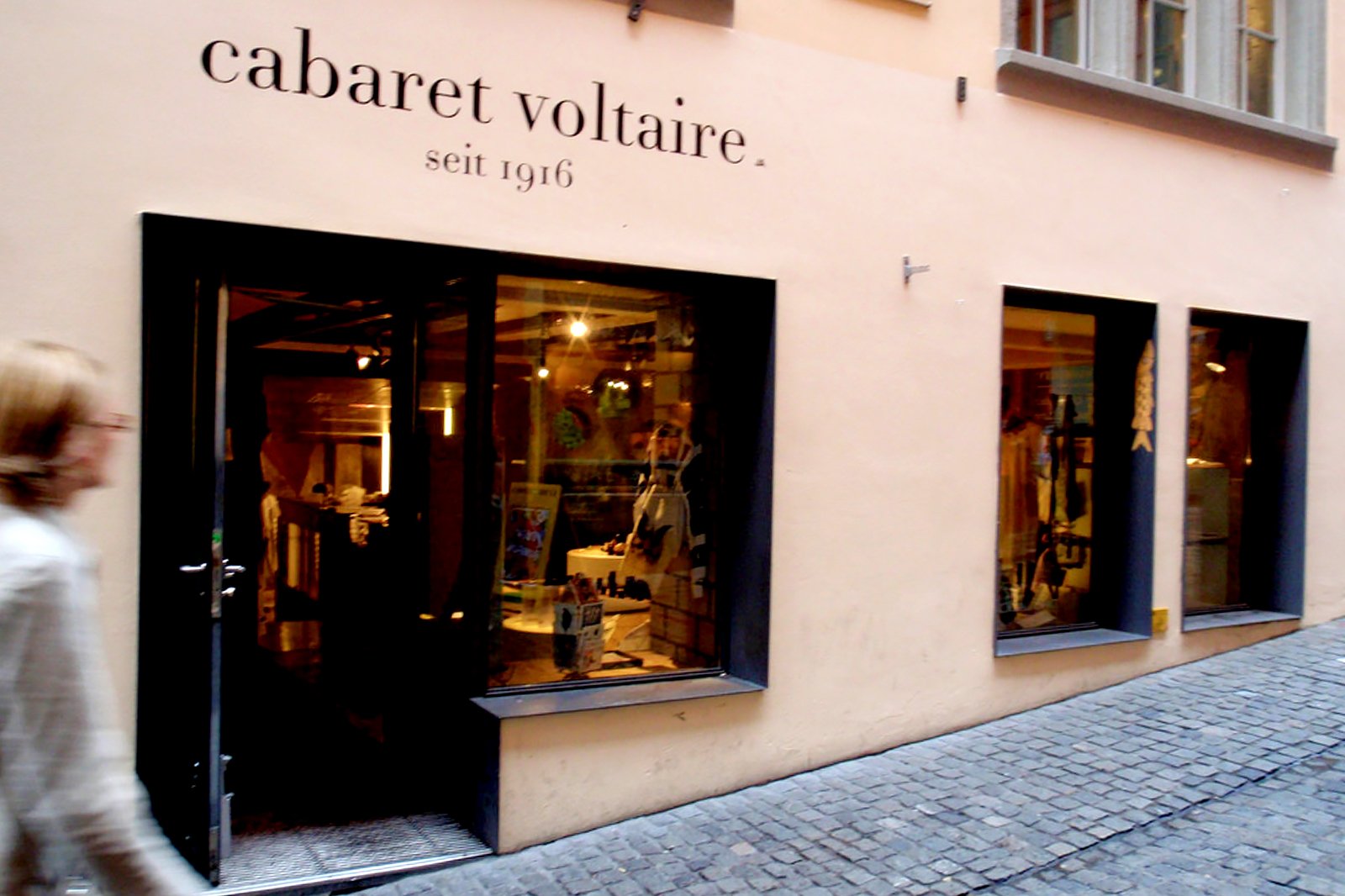 Cabaret Voltaire is where Hugo Ball founded Dadaism, an anti-war artistic and political movement, back in 1916. Today, it has a museum showcasing exhibitions, screenings, and readings all year round. There's a café and bar where the politically engaged can meet up for discussions over absinthe. Cabaret Voltaire even has its own brand of absinthe, aptly called Dada Absinthe.
If you want to learn more about Dadaism, Cabaret Voltaire offers 2 overview tours (1 hour for 250 Fr and 1.5 hours for 300 Fr) in English, German, and French. Both tours begin with a history of Dadaism and visits to important landmarks such as Zunfthaus zur Waag, and Zunfthaus zur Meisen.
Location: Spiegelgasse 1, 8001 Zurich, Switzerland
Open: Monday–Thursday from 5.30 pm to midnight, Friday–Sunday from 11.30 am to 2 am
photo by Daniel Lobo (CC BY 2.0) modified
8
Eat rösti
A potato-based breakfast staple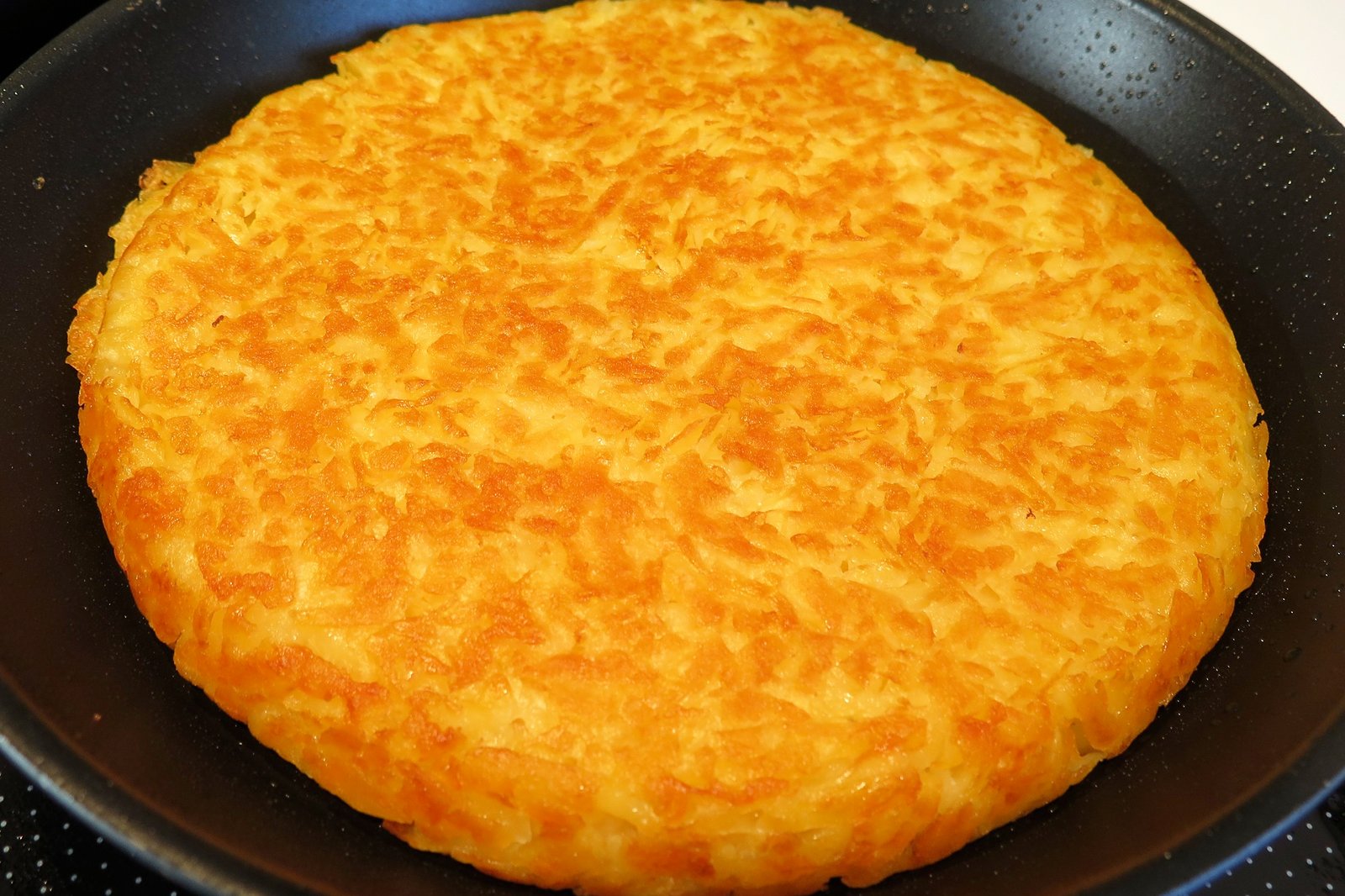 Rösti is a traditional breakfast staple among the Swiss. Similar to a hash brown, it's made of coarsely grated potato that's shaped into rounds, and pan-fried in butter or fat. A basic rösti contains only potatos with a hint of salt and pepper, but some restaurants include additional ingredients such as shredded apples, bacon, onions, and cheese.
Just about every restaurant in Zurich serves rösti – popular spots for this treat downtown include Zeughauskeller, Rheinfelder Bierhalle, and Café Restaurant Mohrenkopf.
9
Dinner at a Michelin-starred restaurant
Enjoy first-class cuisine in Zurich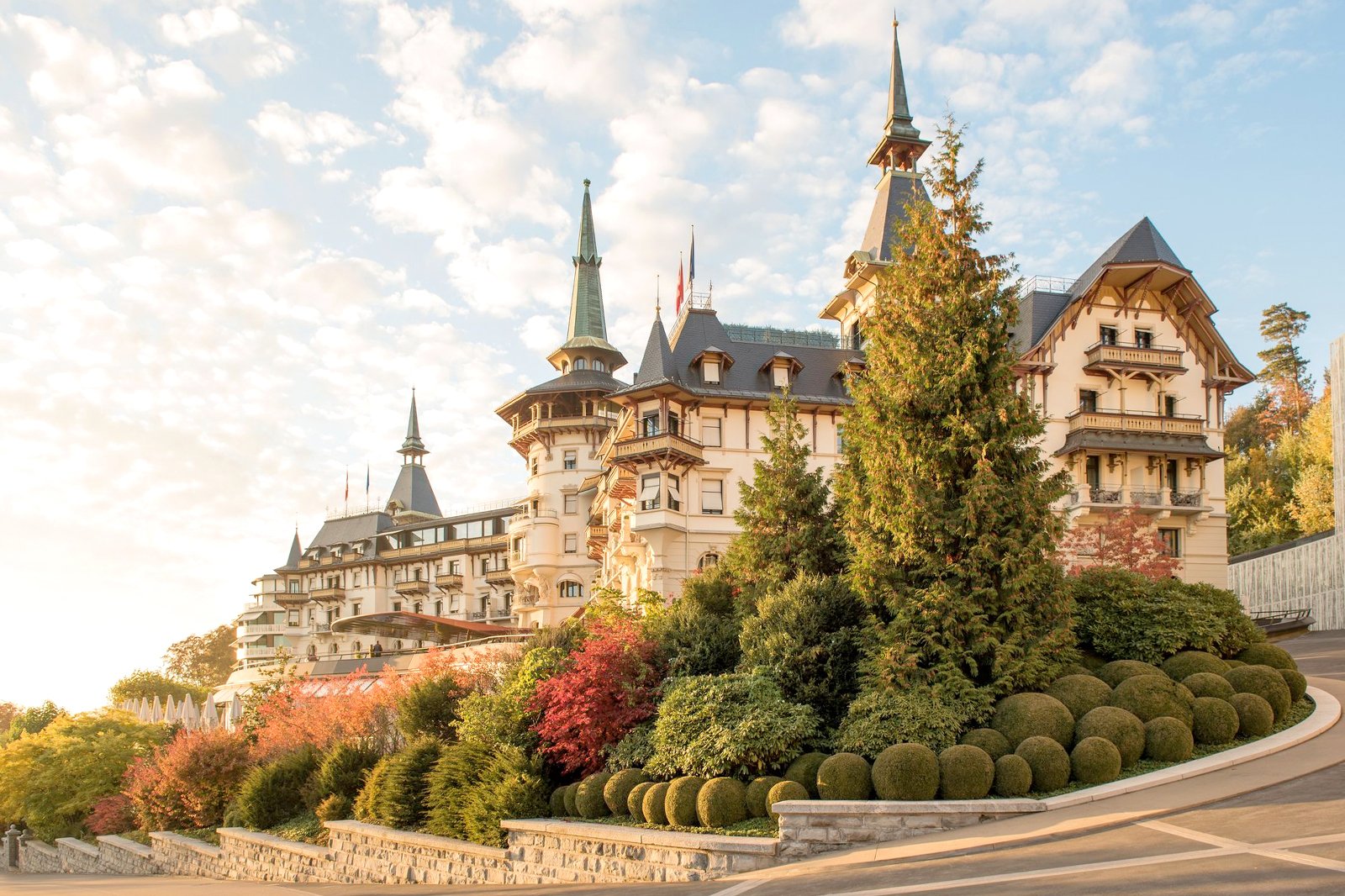 Zurich ranks among the world's top cities for quality cuisine – you can find many restaurants here that have received rave reviews by the Michelin Guide. If you've booked weeks ahead, a table awaits at Michelin-starred Rico's Kunststuben in Küsnacht, where master chef Rico Zandonella puts his artistic stamp on French cuisine.
Enjoy views of Zurich from the rooftop of The Restaurant in Dolder Grand Hotel. This elegant dining venue is headed by Chef Heiko Nieder, who boasts 2 Michelin stars.
10
Zurich West
The city's youth-centric nightlife district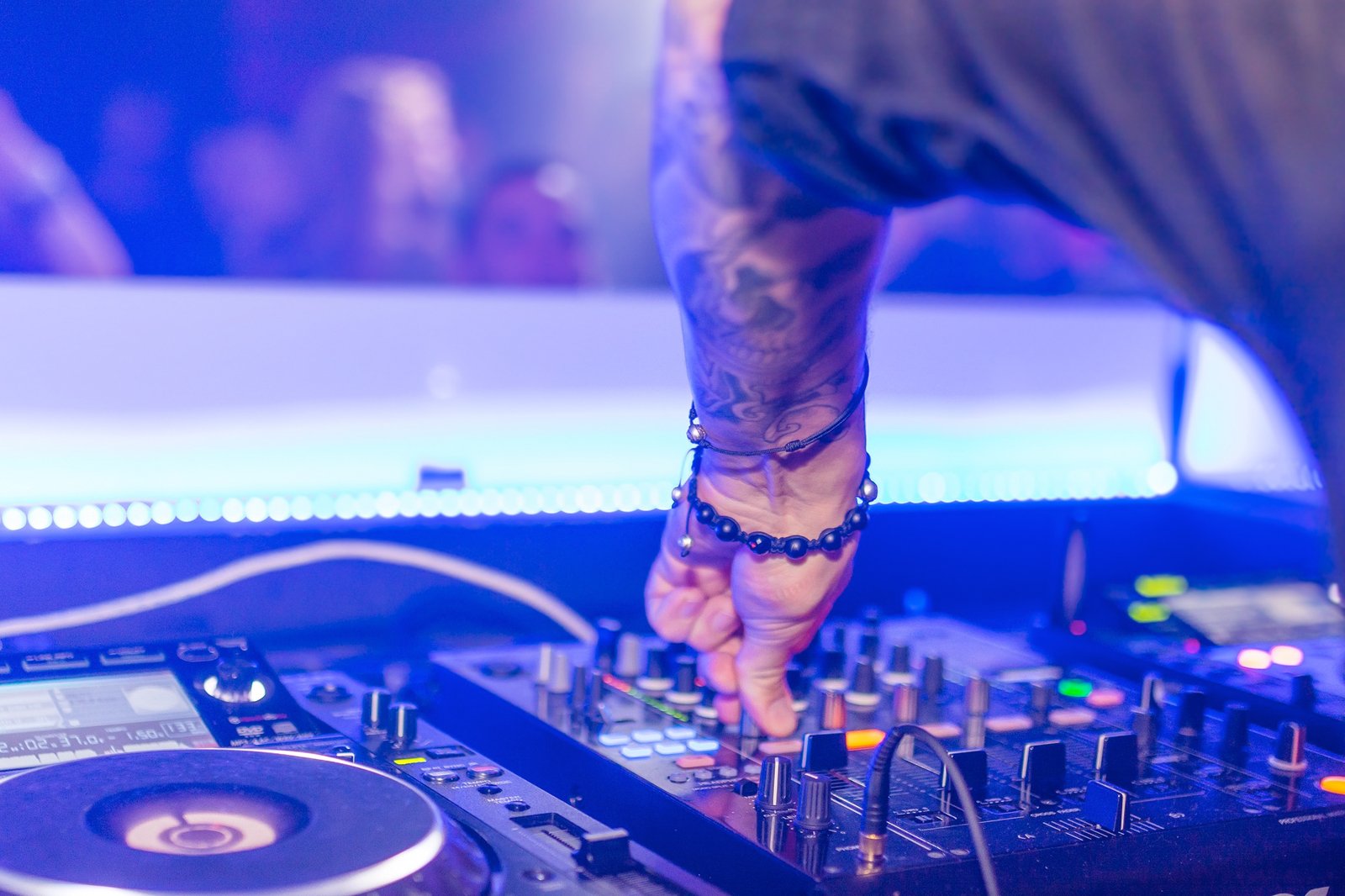 Located west of downtown Zurich is the working-class-turned-trendy district of Zurich West. Also called Kreis 5, it's known for its upbeat nightlife and dynamic arts scene, making it a haven for the city's youth. Many locals recommend Frau Gerold's Garten for its casual atmosphere, Bogen F for diverse live music, and Hive for top-notch electronic dance music.
During the day, Zurich West's Viadukt Arches complex attracts shoppers with its delicatessens, art galleries, sports, and fashion boutiques. You can also shop for produce and Swiss delicacies at the onsite Market Hall.
Location: Weststrasse, 8003 Zurich, Switzerland
Back to top