9 Best Things to Do in Inverness
What is Inverness Most Famous For?
Inverness attracts visitors from across the world for its natural landscapes, quaint towns, medieval ruins, and prehistoric sites. Located in the Scottish Highlands, it's a great place for nature lovers looking to explore its vast landscape. Among the best things to do in Inverness are exploring the many hiking and cycling trails of various lengths that run along the canals, lakes, and forests of Inverness.
Exploring the city center gives you plenty of sightseeing opportunities in the form of Victorian-era marketplaces, cathedrals, and museums. Inverness also houses some of Scotland's top whiskey distilleries, where you can learn about the process of making this Scottish tipple while sampling some single malts. From spotting the elusive Loch Ness monster to reliving one of the bloodiest battles in Scottish history, check out our guide on the best things to do in Inverness.
What are the best things to do in Inverness?
1
Inverness Victorian Market
Check out the well-preserved Victorian clock inside the market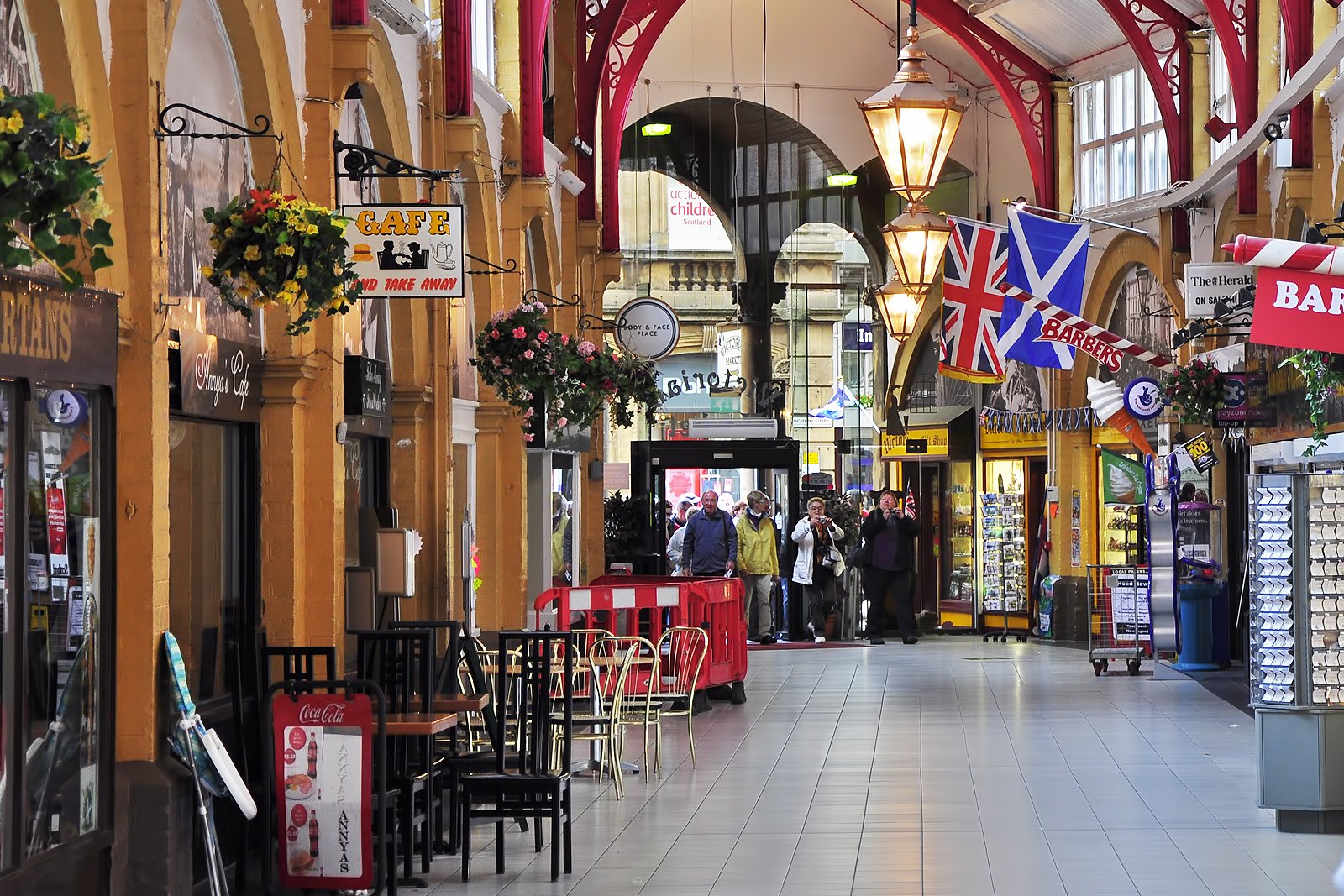 The Victorian Market is a 19th-century shopping arcade that houses over 40 stores selling fresh produce, spices, souvenirs, jewelry, and clothing. Located in Old Town Inverness, this market is fully indoors thanks to its ornate Victorian-era roof made from iron and wood. One of its most recognized features is its well-preserved clock, which hasn't stopped ticking since 1890. If you're feeling hungry, Victorian Market has 2 cafes serving light meals, pastries, and coffee.
Location: Queensgate, Inverness
Open: Monday – Saturday from 8 am to 6 pm (closed on Sunday)
Phone: +44 (0)1463 710 524
photo by Vcarceler (CC BY-SA 3.0) modified
2
Highland House of Fraser
Learn about the history of Scotland's traditional costume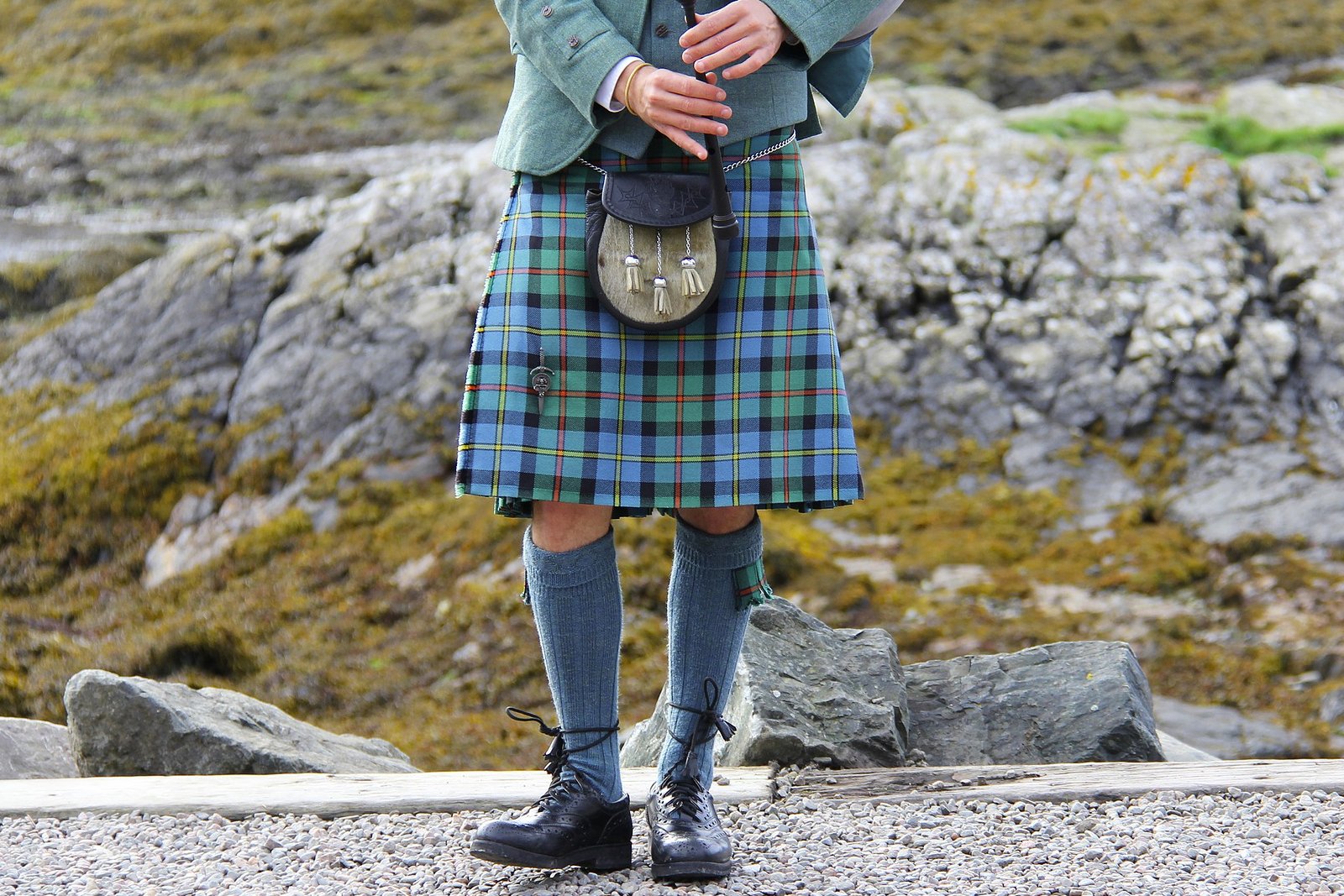 The Highland House of Fraser is a family-run business that's known to produce some of the best kilts in Inverness. Set along Huntly Street, the shop houses The Scottish Kiltmaker Visitor Center, where you can learn about the history of the Highland costume through workshops, films, digital presentations, and clothing exhibits. If you want to wear a traditional kilt during your stay in Inverness, overnight rental services start from around £50.
Location: 4-9 Huntly Street, Inverness, IV3 5PR
Open: Monday – Sunday from 9 am to 6 pm
Phone: +44 (0)1463 222 781
3
Culloden Moor
Learn about the battle of Culloden at this historical moorland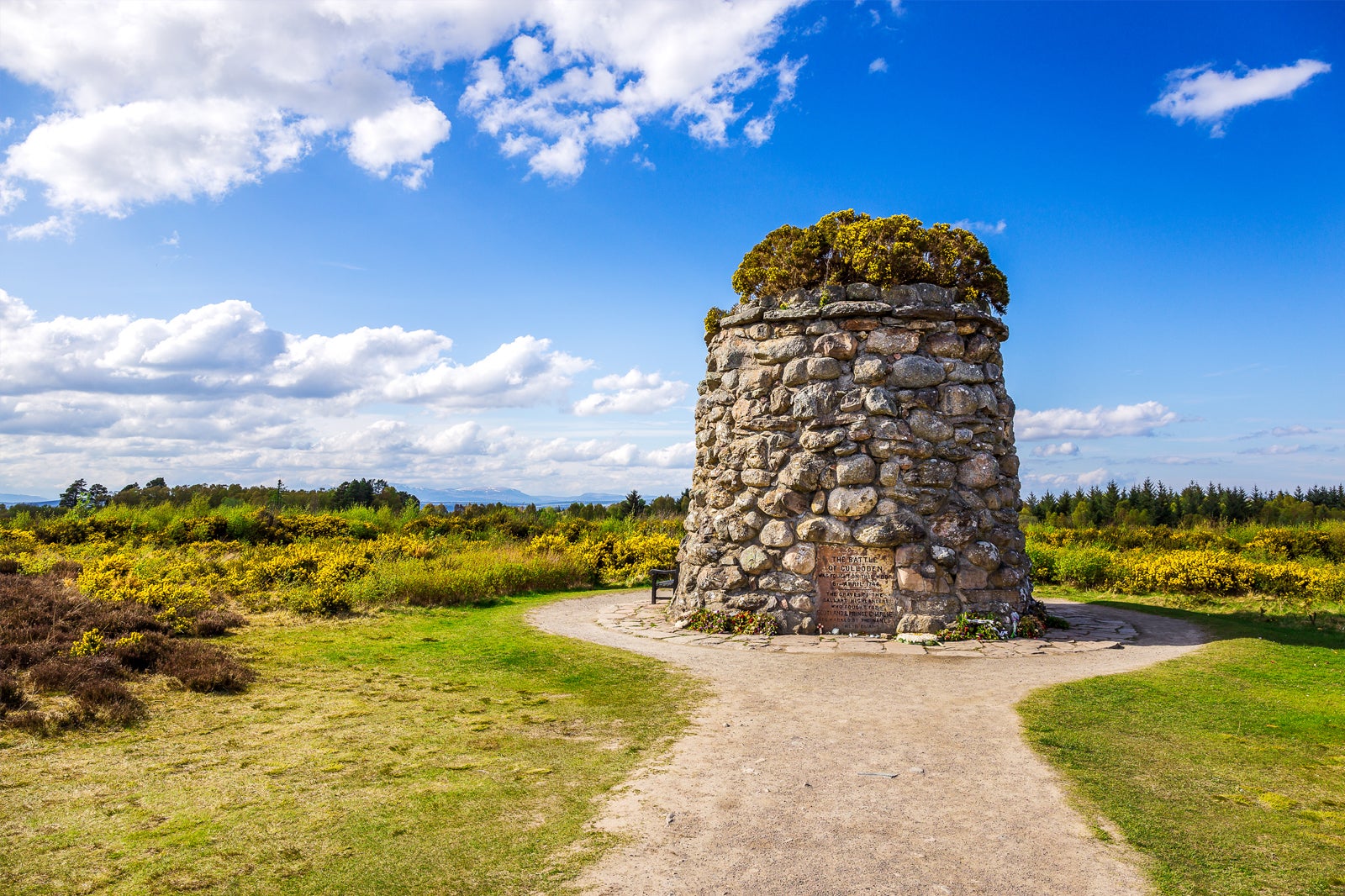 Culloden Moor was the scene of the battle of Culloden, which took place on 16th April 1746. It was one of the bloodiest battles in the history of Scotland, which resulted in the death of over 1,000 Jacobite soldiers. Today, you can explore the moors and take in its picturesque surroundings. Stay in one of the luxury estate house hotels or quaint cottages located in Culloden Moor.
There's also a visitor center with a rooftop terrace overlooking the battlefield. Here, you can visit its onsite gallery displaying Jacobite artifacts found in Culloden Moor, including coins, weapons, and clothes. You can also watch 6-minute film of the battle at its immersion theatre, giving you a look into Scotland's bleak history.
Location: Culloden Battlefield, Inverness
Open: Daily from 9 am to 6 pm (visitor center)
Phone: +44 (0)131 458 0303
4
Clava Cairns
Check out well-preserved monuments at this ancient cemetery complex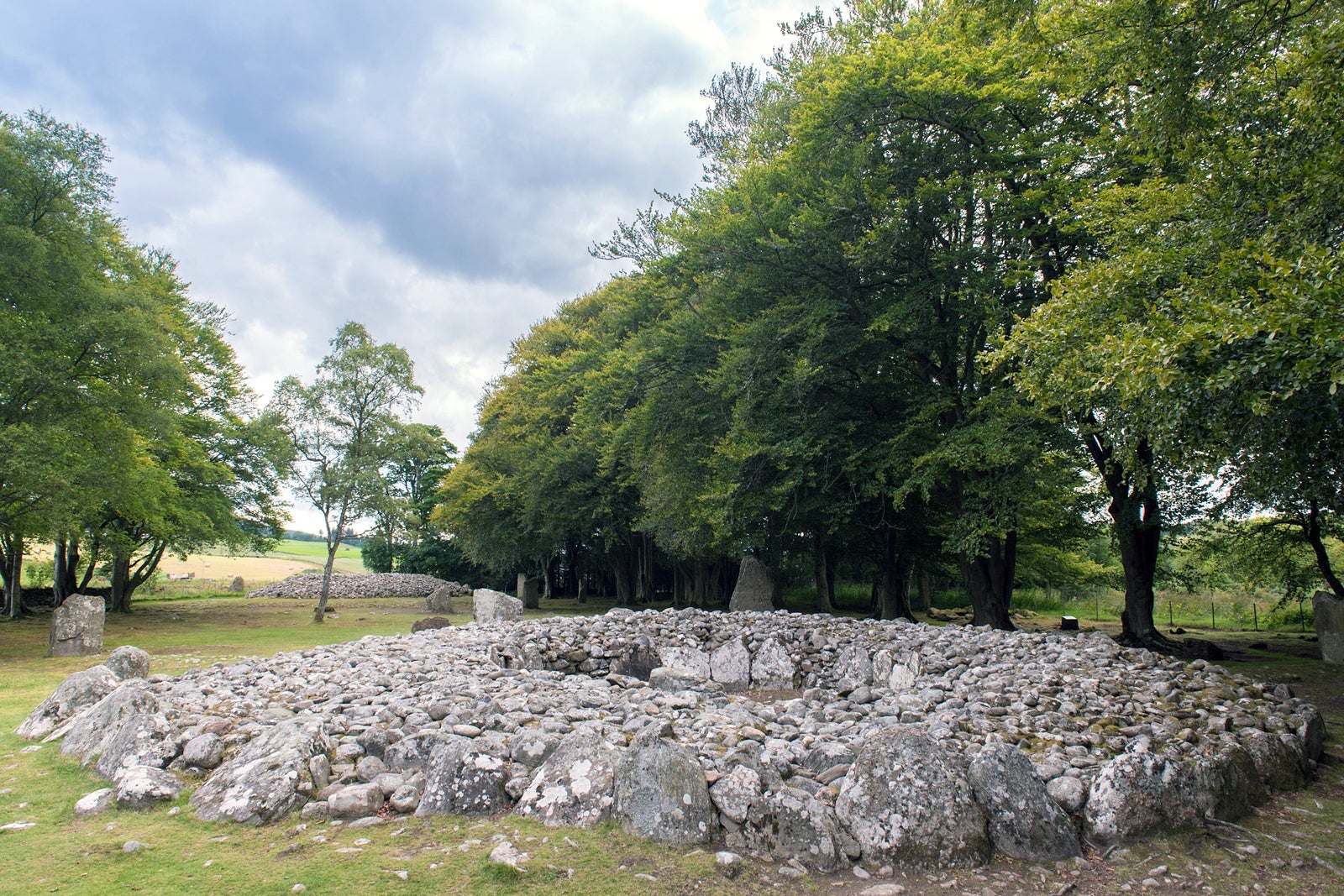 Clava Cairns is an ancient burial ground about 1.4 miles southeast of Culloden Moor. It dates back to the Bronze Age and has a collection of passage graves, cairns, and standing stones. There are 2 cemetery complexes within Clava Cairns, namely Balnuaran of Clava and Milton of Clava. Balnuaran is arguably the most popular site as it has 3 massive cairns surrounded by stone circles. Just a short walk away, Milton is where you can find the ruins of a medieval chapel.
Location: Clava Cairns, Inverness IV2 5EU
5
Urquhart Castle
Climb the Grant Tower for beautiful views of Loch Ness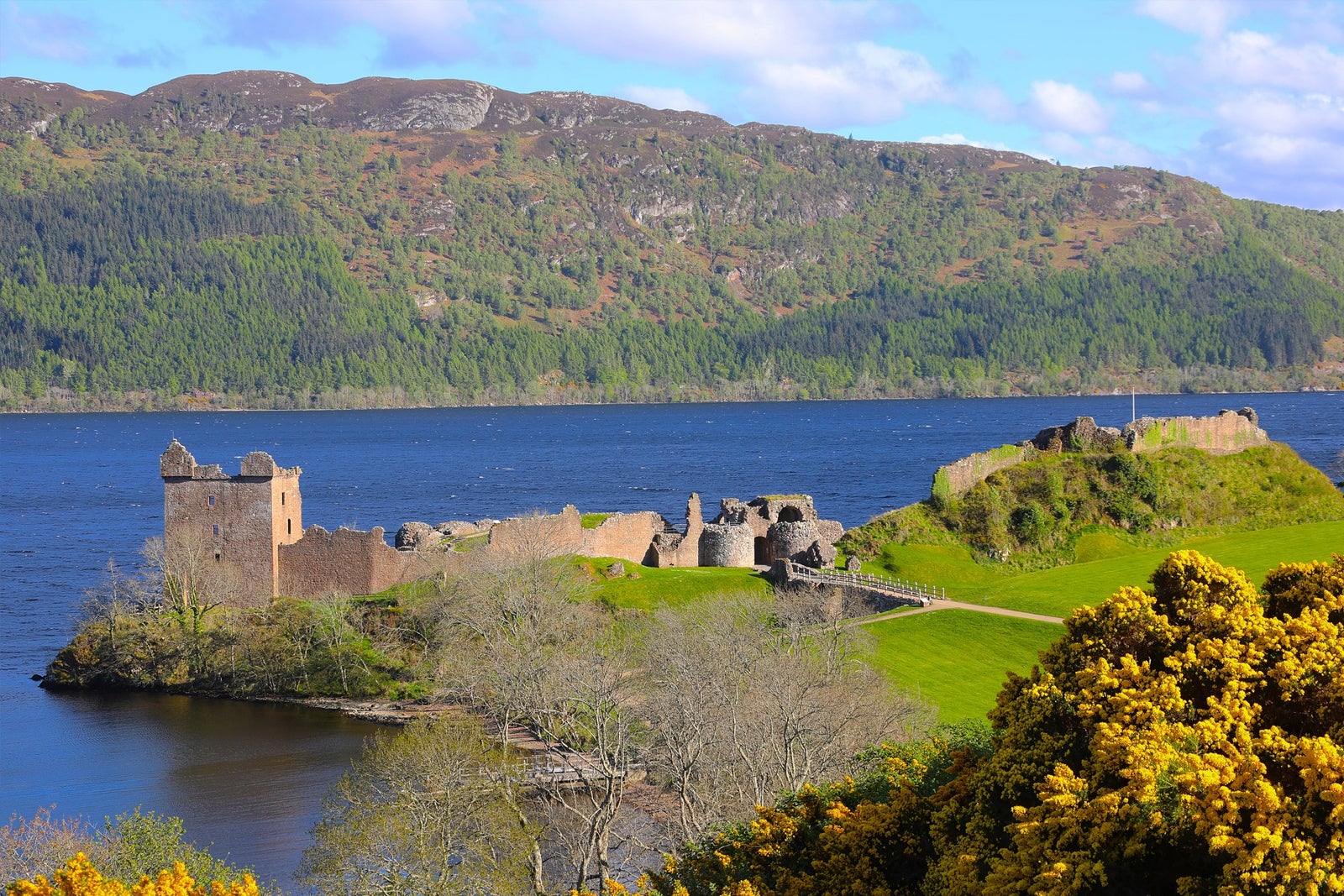 Urquhart Castle is one of Scotland's most beautiful castles, where you can spend a day exploring its medieval architecture and taking in its beautiful surroundings. Built between the 13th and 16th centuries, this medieval fortress is set along the banks of Loch Ness. You can climb the spiral stairway that leads to the top of Grant Tower to enjoy expansive views of the freshwater loch and Great Glen. Other notable features of Urquhart Castle include a stone drawbridge, dungeon, and a full-scale trebuchet siege engine, all of which gives you a glimpse into Scotland's medieval times.
Location: Urquhart Castle, Drumnadrochit, Inverness IV63 6XJ
Open: Daily from 9.30 am to 6 pm (hours vary by season)
Phone: +44 (0)1456 450 551
6
Inverness Highland Games
Watch the talented bagpipers at this annual sports festival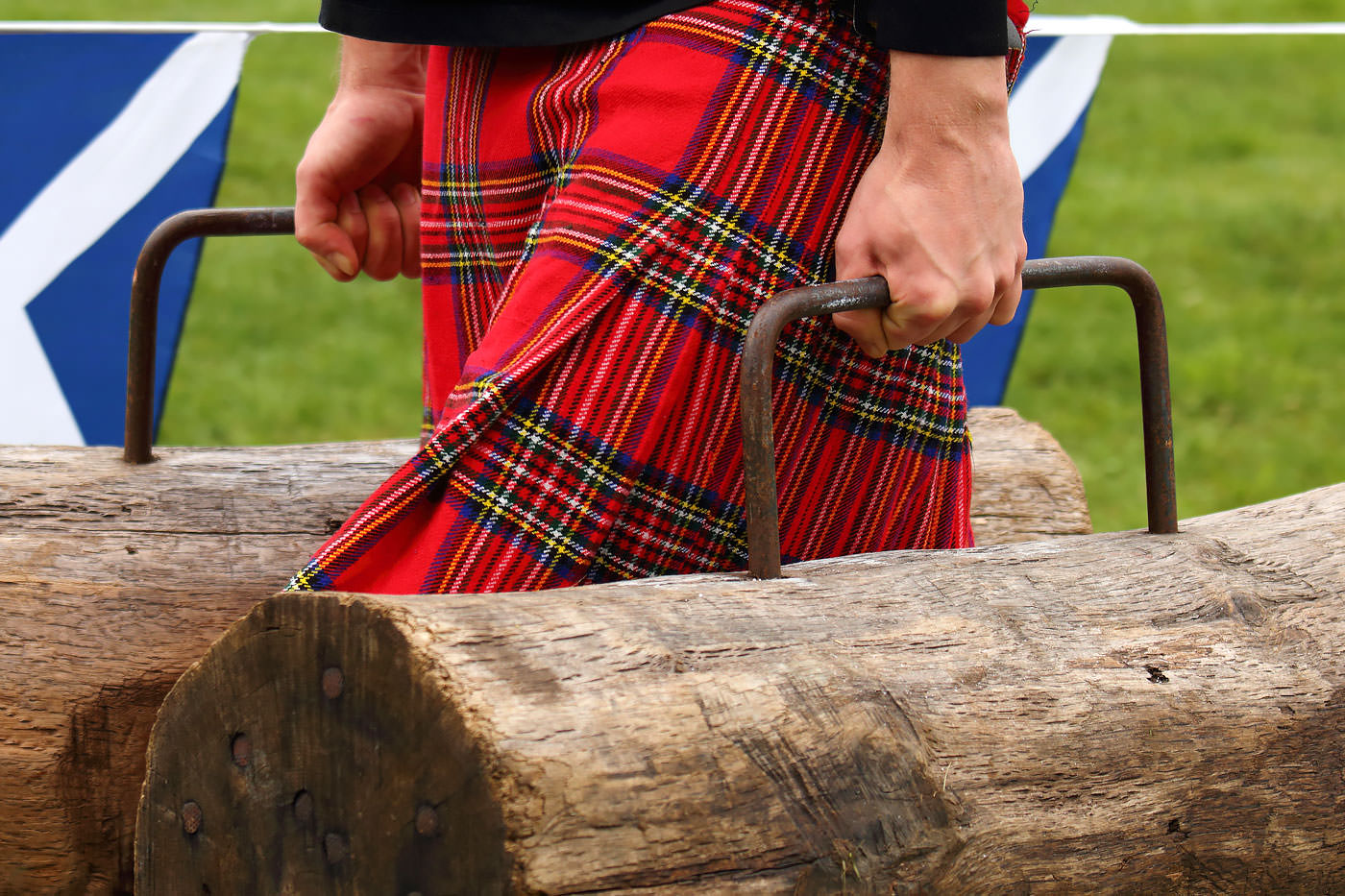 Inverness Highland Games is a long-running festival in Inverness, where athletes from all over the world gather and compete in a variety of sports competition. Founded in 1822, it takes place at Bught Park, along the western bank of the River Ness. Visitors can enjoy a lively atmosphere filled with dance performances, talented pipers, and jovial locals dressed in traditional costumes. Among the many sports events to watch at the Inverness Highland Games include the caber toss, long jump, shot put, and track running. The Inverness Highland Games is held every July on weekends.
Location: Bught Ln, Inverness IV3 5SR
Phone: +44 (0)1463 785 006
7
Loch Ness
Join a boat tour of Loch Ness and possibly catch a sight of Nessie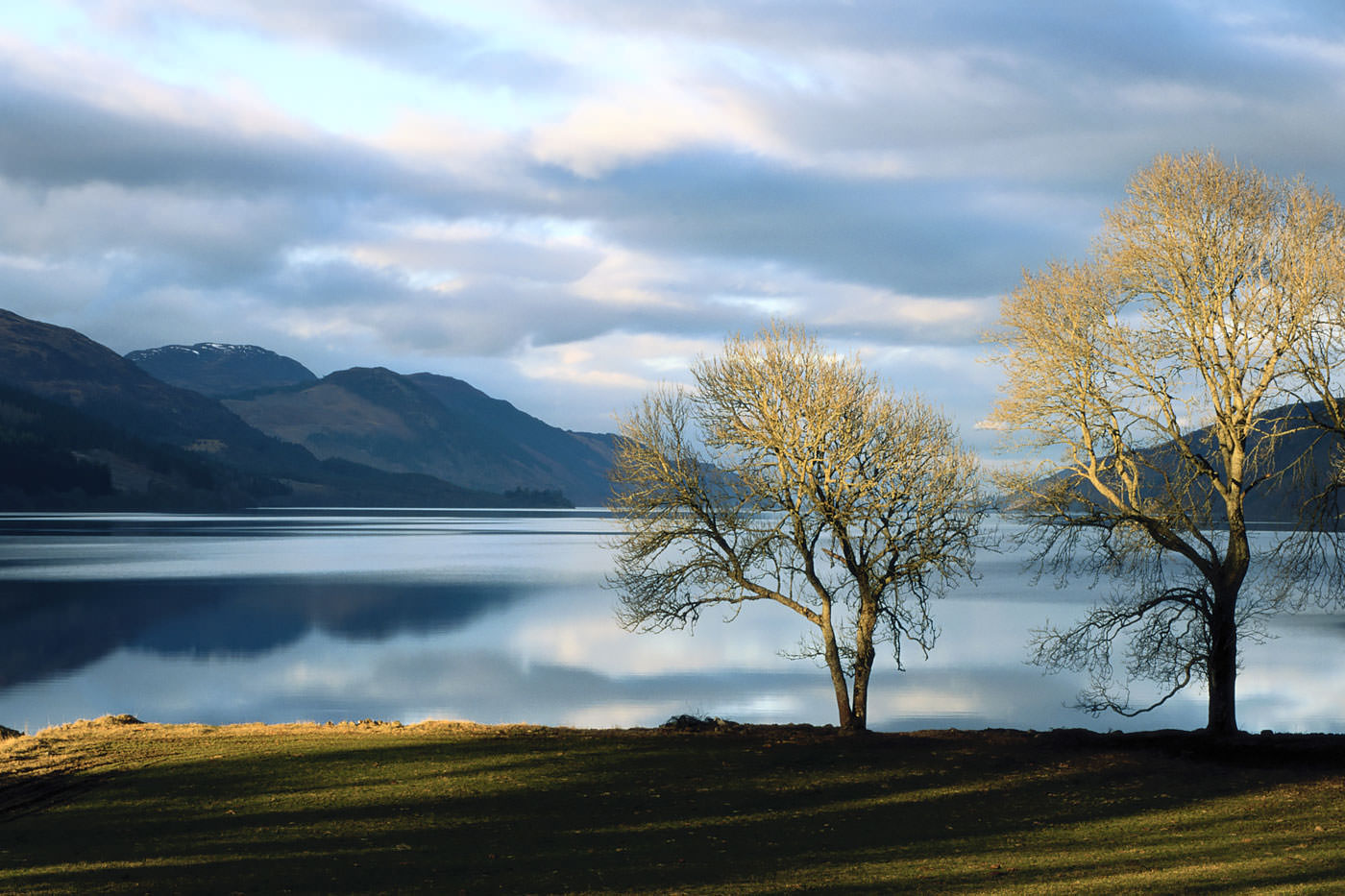 Loch Ness is an iconic freshwater loch that's rumored to be the home of a mythic creature called Nessie. There's a visitor center dedicated to the Loch Ness Monster, where you can learn more about its history through an extensive collection of witness accounts, photographs, digital projection, and computer graphics. If you're a hiking enthusiast, the South Loch Ness Trail spans over 28 miles of designated paths and forest roads at varying altitudes. For a more leisurely way of exploring Loch Ness, many agencies organize boat cruises throughout the year. You can also stay near Loch Ness and explore the area off your own accord.
Location: Drumnadrochit, Inverness IV63 6TU
Open: 1st November – 27th March: Daily from 10 am to 3.30 pm, 28th March – 31st October: Daily from 9.30 am to 5 pm
Phone: +44 (0)145 645 0573
8
Highland Whiskey Trail
Sample Scotland's most famous drink at the Glenmorangie Distillery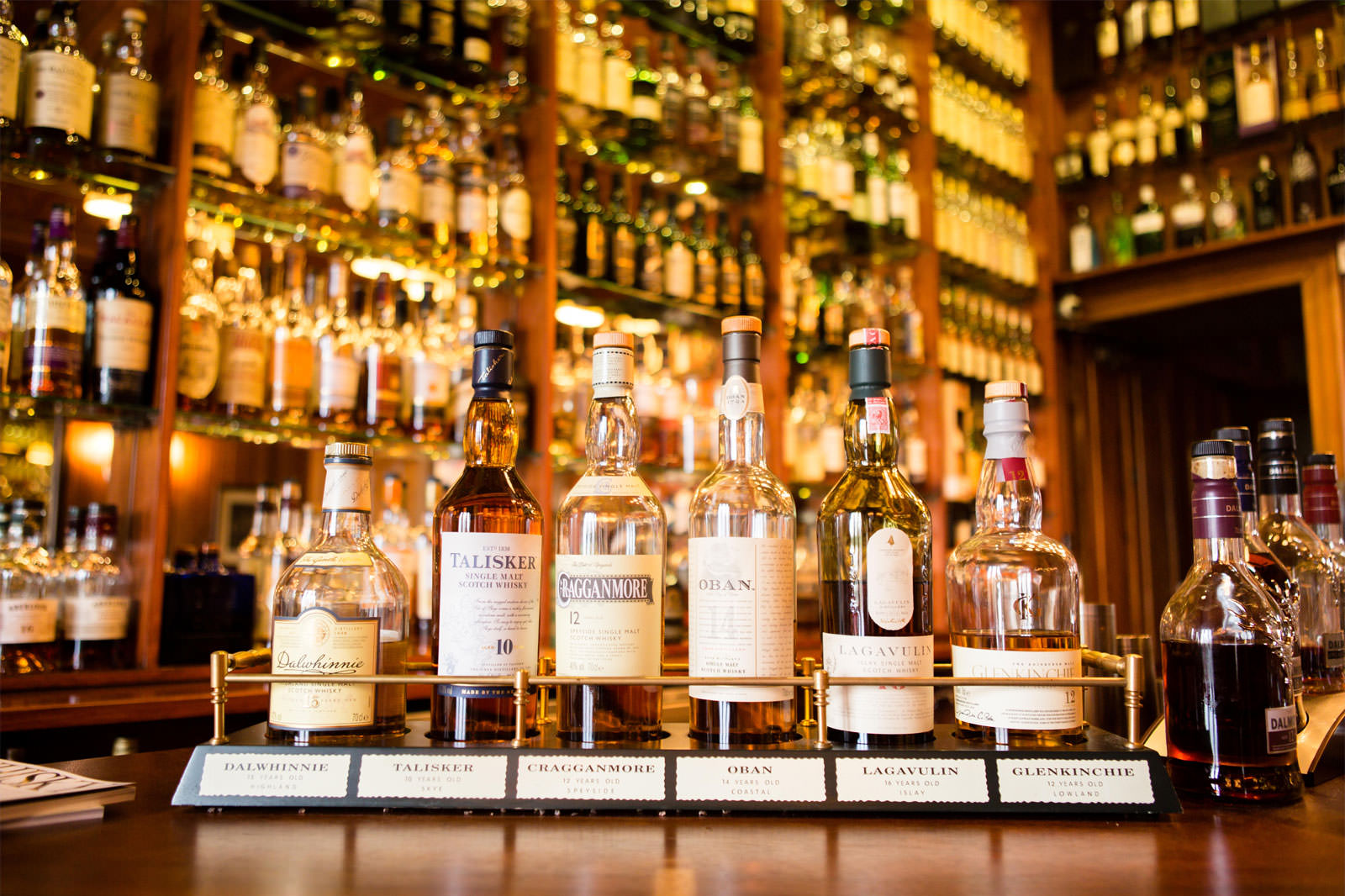 Inverness has some of the best distilleries in Scotland, many of which offer guided tours and whiskey-tasting sessions throughout the year. Whiskey dates back to the 15th century or earlier and is produced by mixing malted barley, yeast and water, before aging it in wooden casks. Along the Highland whiskey trail are traditional distilleries that have been producing quality single malts since the 19th century. It can take about an hour's drive between each stop, so save time by visiting 1 or 2 venues for the day. Founded in 1838, the Glen Ord Distillery is a popular stop for fans of its 12-year-old Singleton Scotch.
Location: Glen Ord Distillery, Muir of Ord IV6 7UJ
Open: Monday – Saturday from 10 am to 5 pm (closed on Sunday)
Phone: +44 (0)1463 872 004
9
River Ness
Stop by Gellions Bar, the oldest pub in Inverness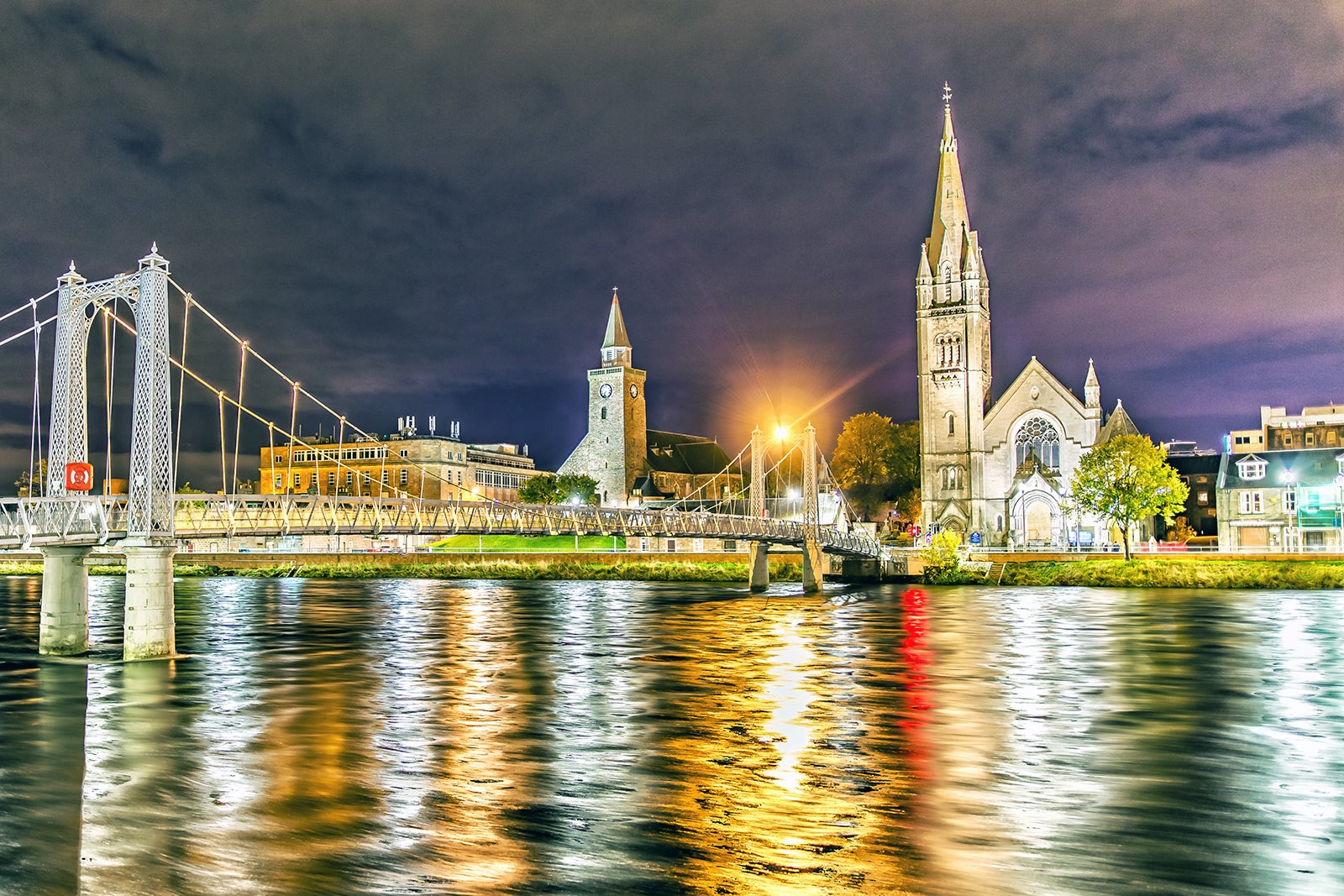 River Ness is the center of action in Inverness, where you can find lively pubs and taverns that are within walking distance of the city's many Gothic churches, castles, and local markets. Church and Bridge Streets are home to reputable taverns such as Gellions and Hootananny. Founded in 1841, Gellions Bar serves a variety of whiskeys and Scottish dishes. Aside from its nightly live music, the bar hosts a traditional ceilidh (social gathering) every Saturday, giving you a chance to learn some traditional Scottish dance moves.
Location: 14 Bridge St, Inverness IV1 1HD
Open: Monday – Saturday from 11 am to 1 am, Sunday from 12 pm to midnight
Phone: +44 (0)1463 233 648
Back to top