10 Best Things to Do in Isora
What is Isora Most Famous For?
Isora has centuries-old Canarian heritage within easy reach of luxury beach resort pleasures. Traditional hamlets full of historical charms dot the scenic hilltops and the rugged foothills of the Teide volcano. Sandy coves and beaches with natural pools are a short drive away, complemented by modern bars, restaurants, and shops.
Isora has a different vibe to its more famous neighboring coastal town of Costa Adeje. Being less famous, Isora is especially good for those hoping to escape the crowds. Here, we've compiled a list of things to do in Isora in a day or two, showing you that it can be a great choice for a unique retreat in southwest Tenerife, just a half-hour transfer northwest from Tenerife South Airport.
What are the best things to do in Isora?
1
Start the Day at Guía de Isora Old Town
Journey to the past in an idyllic Canarian hamlet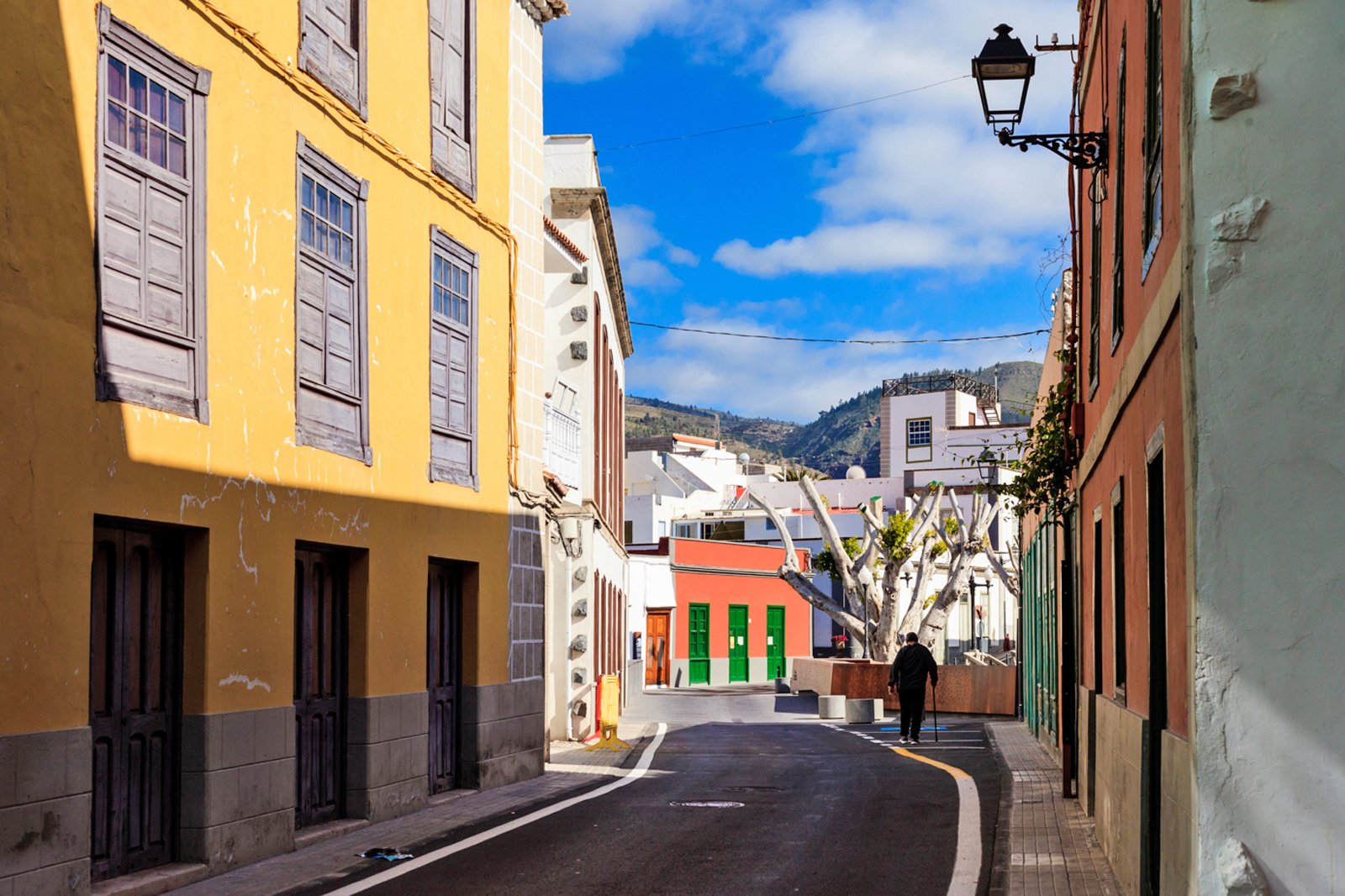 Take in the charms of Isora in the historical center of Guía de Isora. Most of the small hamlet is well-developed, but you can still find plenty of history throughout. This includes the colorfully painted traditional Canarian houses that date back to the 18th century, as well as the central landmark of Señora de la Luz Church. The maze of narrow alleys through the town take you back in time, with old natural springs and other heritage buildings along the path.
Location: Calle Ayuntamiento, Guía de Isora, Santa Cruz de Tenerife, Spain
2
Must-See: Señora de la Luz Church
Church of Our Lady of the Light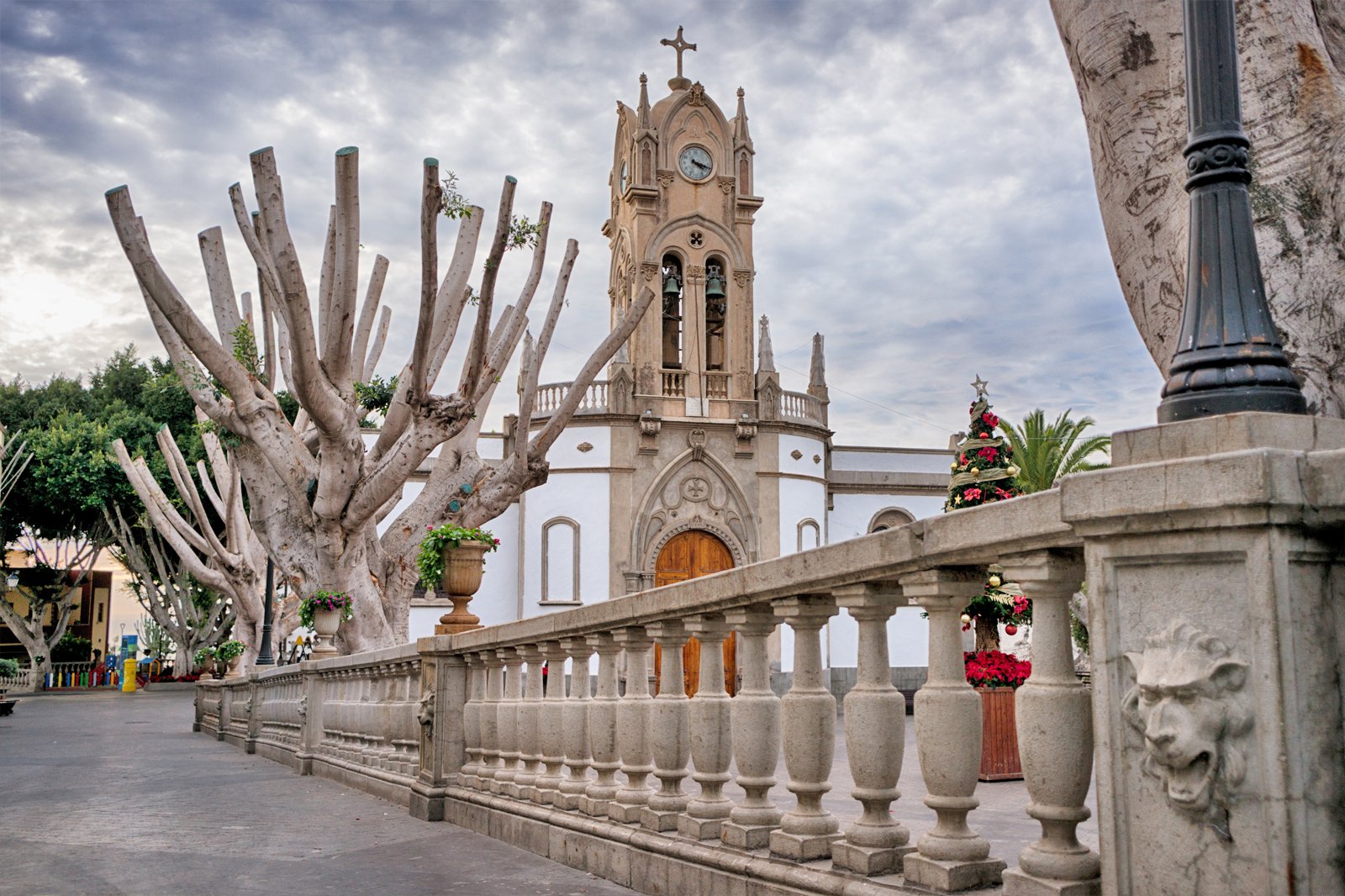 This majestic church at the heart of Guía de Isora is unmissable, thanks to the towering campanile at its center. The Señora de la Luz church dates to the 16th-century, but a series of restorations through the years has brought it to its current form. Inside, you can find its 3 naves and altar adorned in religious art and sculptures. Significant ones include that of Isora's own patron saint and the Virgen del Carmen (Mary as the patroness of the Carmelites), by Tenerife's celebrated 18th-century sculptor, Fernando Estévez.
Location: Calle Ayuntamiento, 1, Guía de Isora, Santa Cruz de Tenerife, Spain
Open: Monday, Wednesday and Sunday from 9 am to 1 pm, Tuesday, Thursday, Friday and Saturday from 5 pm to 8 pm
Phone: +34 (0)922 850 032
3
Swim at Playa de Abama
A secluded bay facing the Atlantic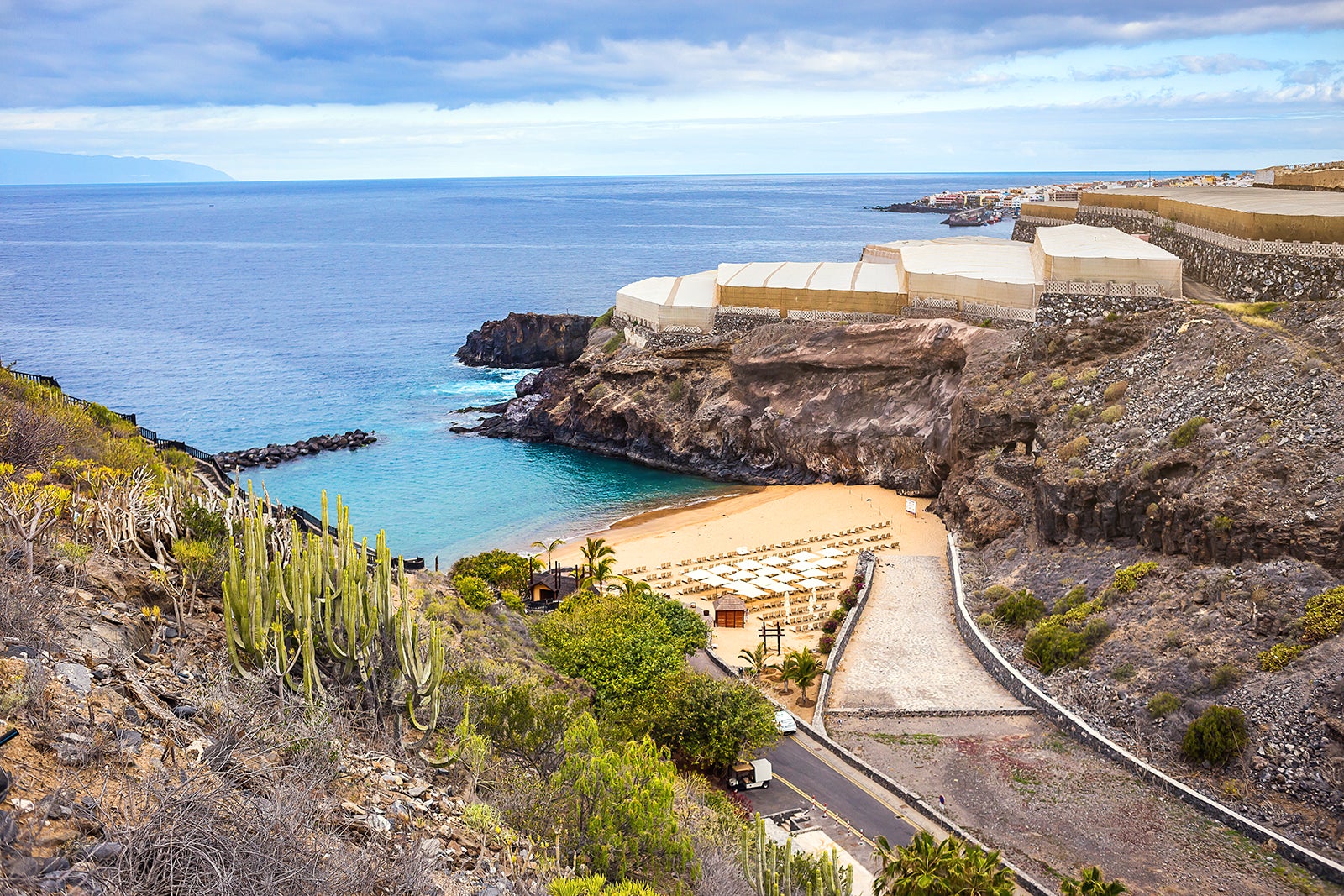 You can find this tiny but luxurious cove with golden sand at the end of a scenic drive between the rocky cliffs of the Barranco de Chabugo valley. It's around 20 minutes' drive west from Guía de Isora. The beach is named after the Ritz-Carlton Abama resort, which is just up the cliff. However, it's open to the public. Your taxi can drop you off right next to the beach, while a funicular takes staying guests down from the clifftop. Down on the sand, sun loungers and parasols are rentable from around €14.
Location: Guía de Isora, Santa Cruz de Tenerife, Spain
4
Enjoy Seascapes on Alcalá-La Jaquita Promenade
One of the best seaside walks in Isora
The Paseo Maritimo Gabriel Escarrer is a beach promenade that spans 2 of Isora's well-developed resort beachfronts: the rocky Playa Alcalá and the black-sand Playa La Jaquita. Clean and neatly tiled, with palm trees for shade, the promenade offers pleasant walks with uninterrupted views over the blue waters of the Atlantic. Halfway, 2 rocky pools called Piscina Naturale are connected to the promenade by concrete ramps. They provide a unique ocean swimming experience, with artificial barriers protecting you from the big ocean waves.
Location: Paseo Maritimo Gabriel Escarrer, Santa Cruz de Tenerife, Spain
5
Hike to Mirador de Sámara
For one of the most scenic outlooks in Isora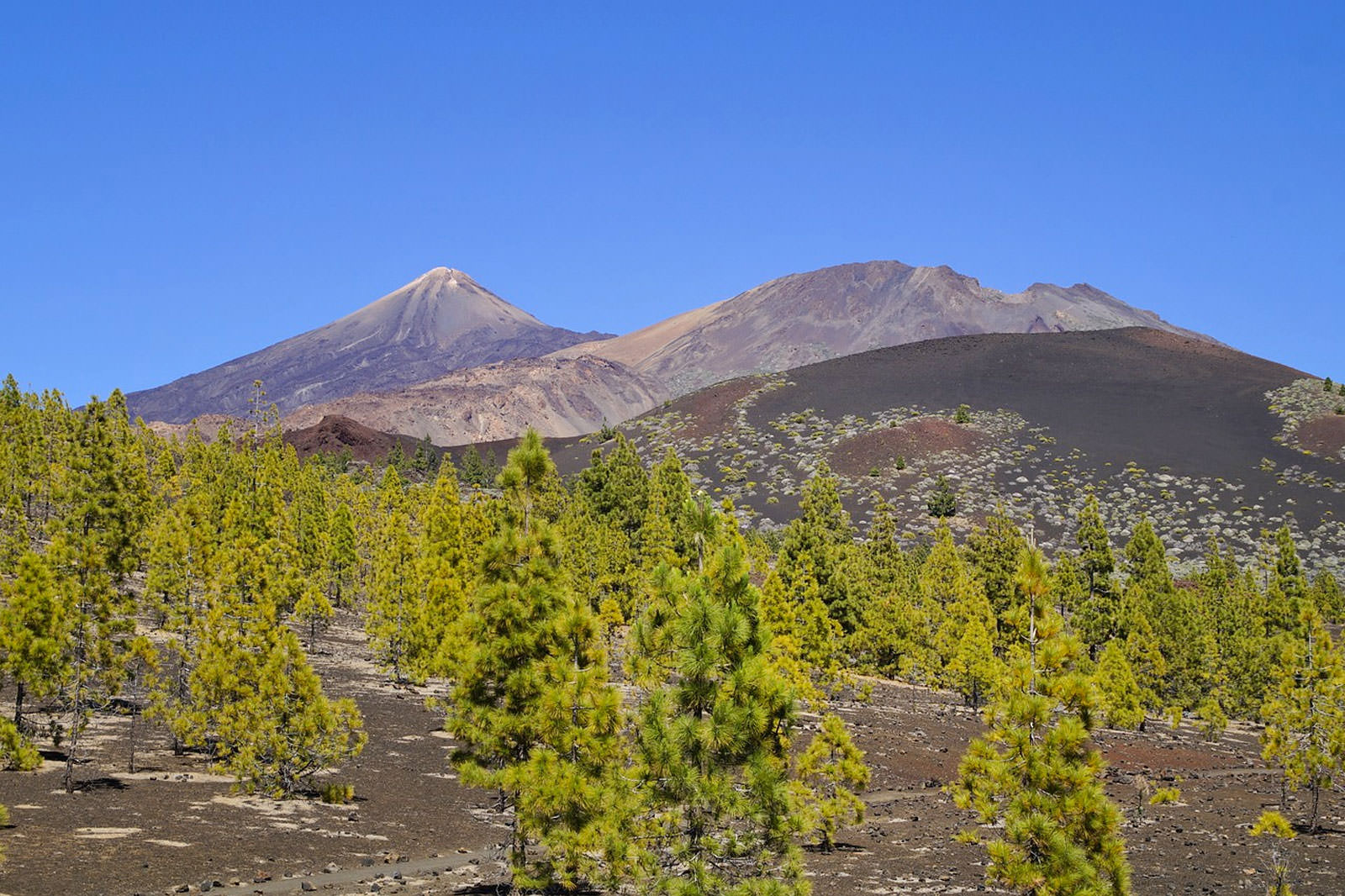 You can enjoy a bit of mild adventure on the trek up the western foothills of Teide volcano. Around a half-hour drive northeast of Guía de Isora, Mirador de Sámara is a scenic outlook offering splendid panoramas. From the main roadside starting point, it usually takes around 15 to 20 minutes to reach the hilltop. The rugged terrain is surrounded by a green expanse, with the shimmering surface of the Atlantic on the far horizon. The landscape's colors are different with each climb, and it can be magical at sunset.
Location: Guía de Isora, Santa Cruz de Tenerife, Spain
6
Whale Watch from Puerto Playa San Juan
Close encounters with the Atlantic's cetaceans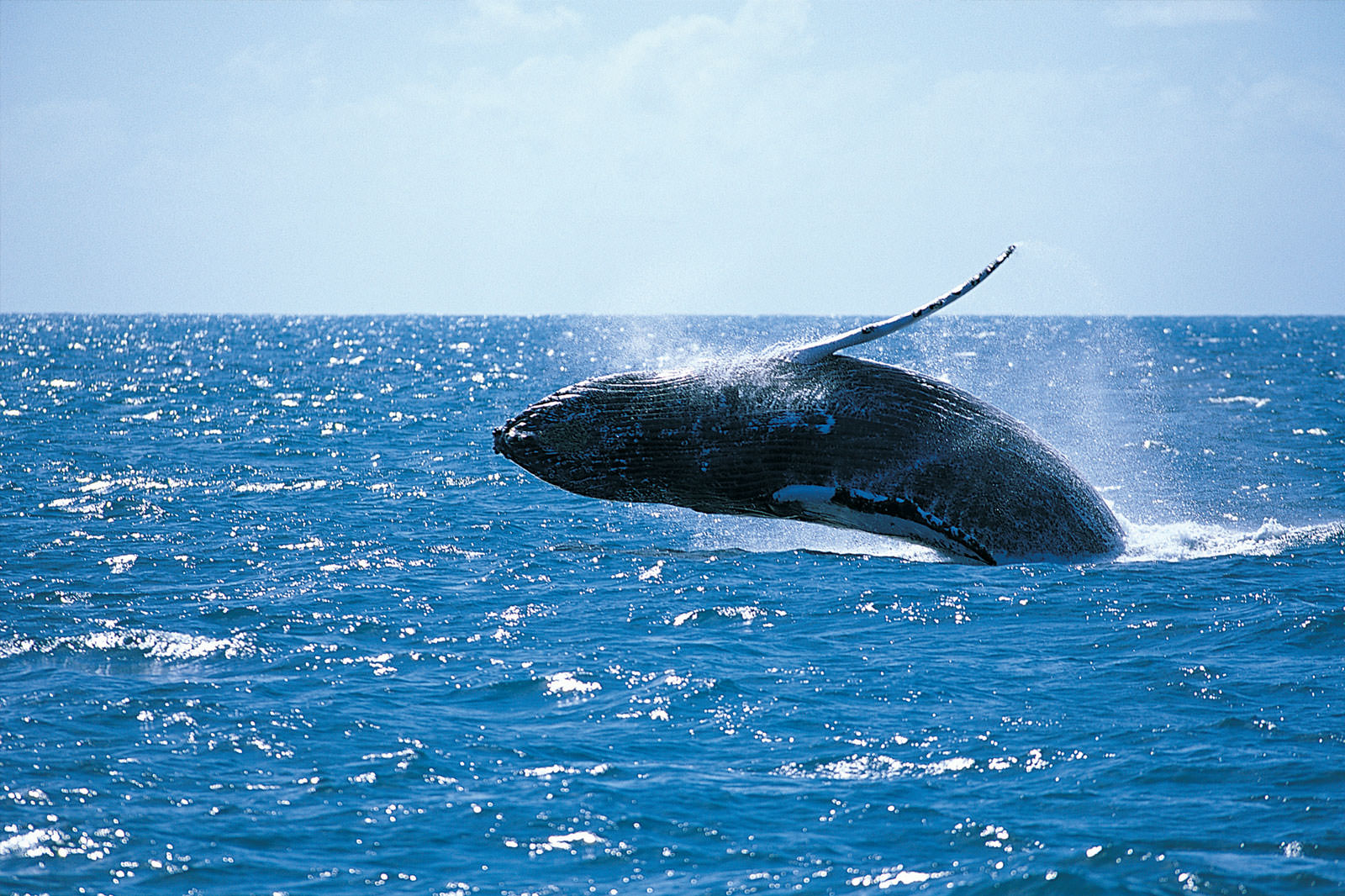 You can find a few boat charters and marine tour operators at Puerto Playa San Juan. Some of them, such as Sea Passion, provide whale and dolphin watching tours under the barco azul "blue boat" flag. This signifies that they comply to the standards set out by Tenerife's authorities for responsible environmental tourism practices. Typical encounters on such trips include pilot whales and bottle-nosed dolphins, and you can consider yourself lucky if you come across a pod or breaching spectacle. Tours are around €60 per person for 3 hours, with swimming or snorkeling stops at sea.
Location: Puerto Playa San Juan, Santa Cruz de Tenerife, Spain
Phone: +34 (0)686 476 534
7
Shop for Souvenirs at Alisios Canarios
Coffee and curios in the old town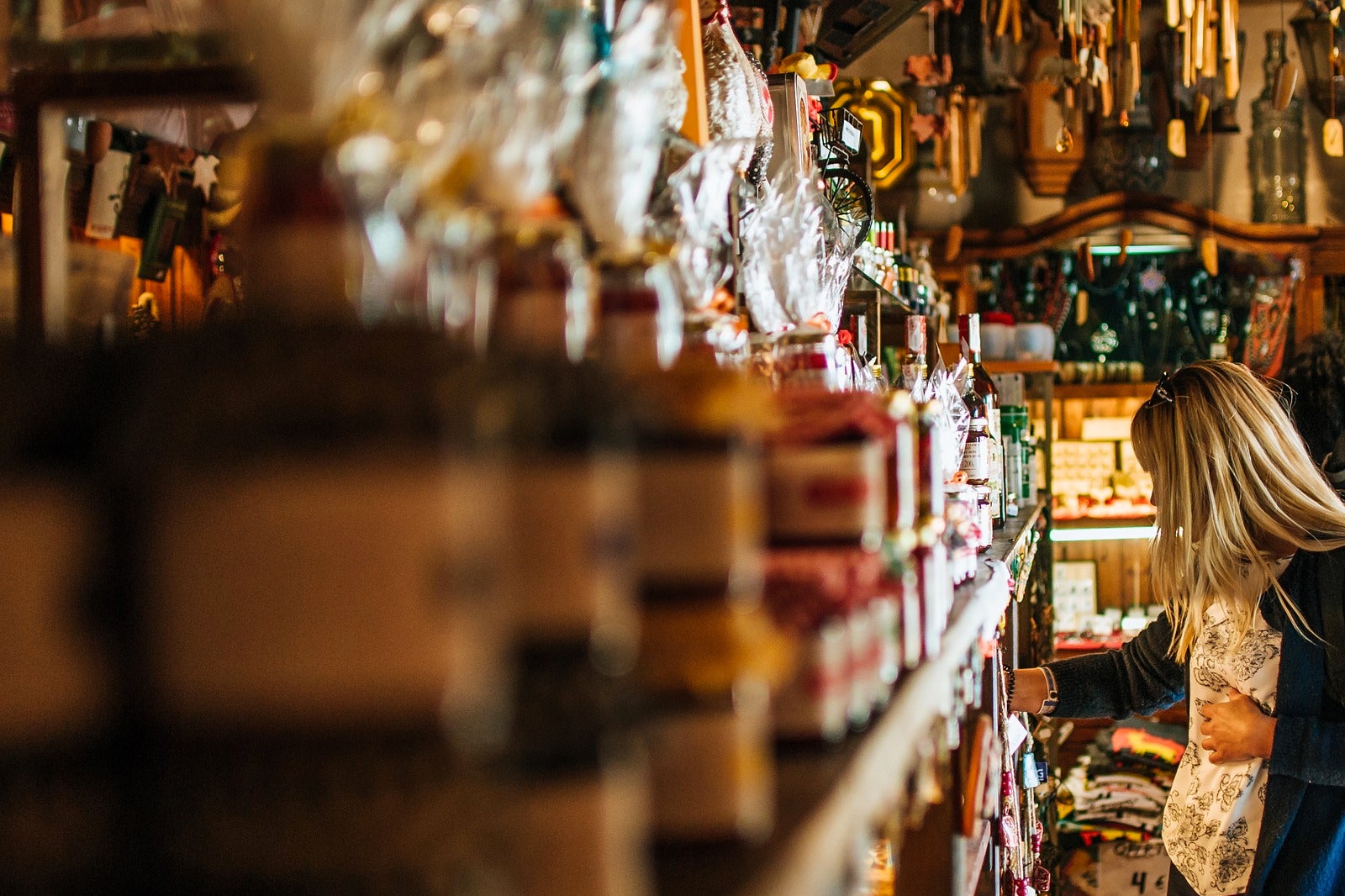 The quiet avenues in the hamlet of Guía de Isora are lined with several local shops that showcase Canarian specialties. One of the long-running shops worth looking inside is Alisios Canarios. Here, you can sample some local Canarian food and interesting handicrafts made from locally sourced gemstones such as obsidian and peridot. However, their main specialty is a range of handmade natural perfumes. Most of the time, you'll be able to get acquainted with the friendly store owners, and even bargain for a discount. An attached café offers coffee with hill views.
Location: Av. Isora, 113, Guía de Isora, Santa Cruz de Tenerife, Spain
Open: Monday - Saturday from 8.30 am to 6 pm, Sundays from 9 am to 2 pm
Phone: +34 (0)922 851 441
8
Explore the Traditional Hamlets of Aripe and Chirche
Home of well-preserved Canarian heritage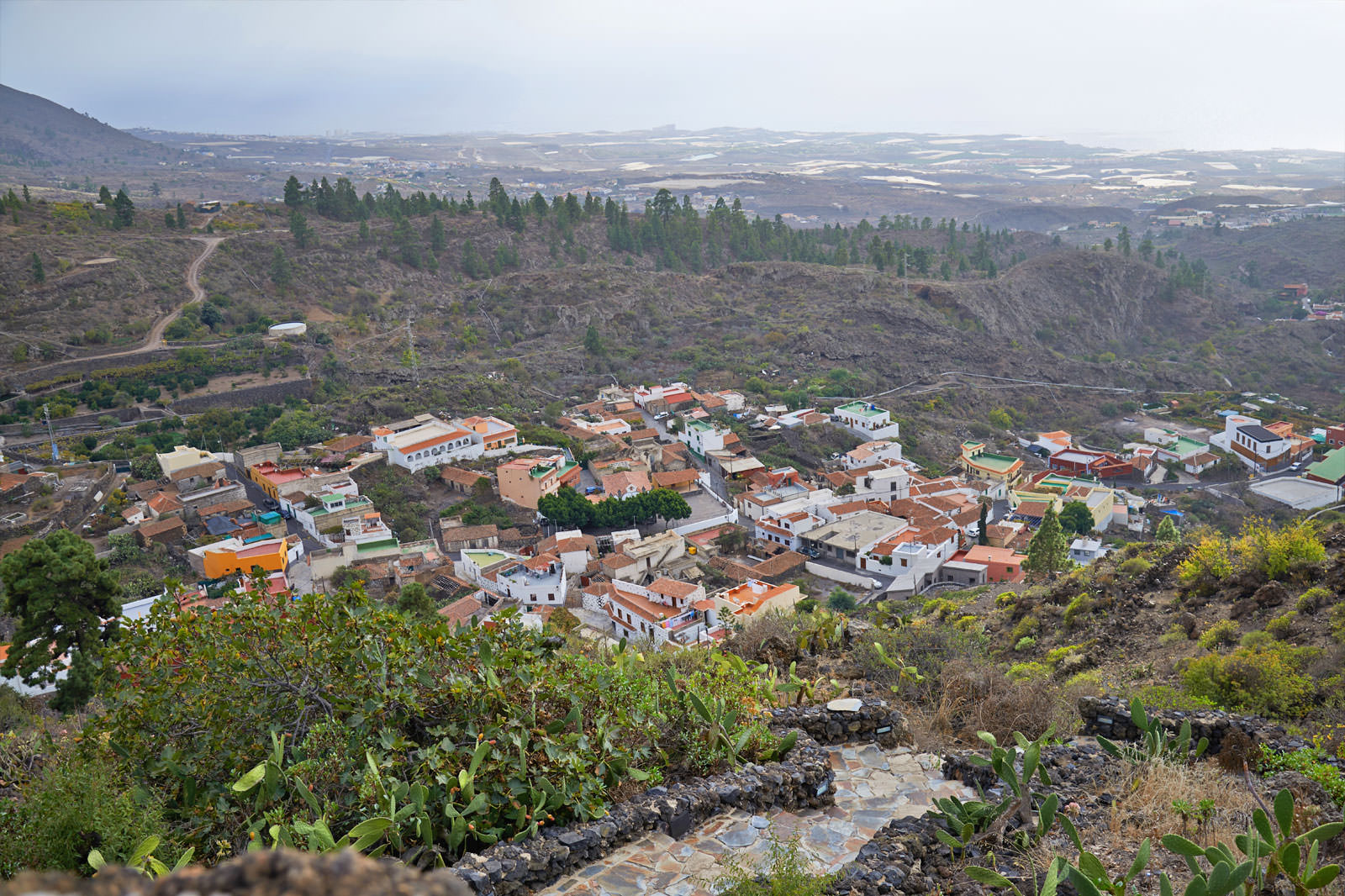 You can find these small traditional hamlets around 5 minutes' drive northeast of Guía de Isora, following the Camino Nuevo road. They offer a glimpse into the old-fashioned livelihoods of the Canarians, with old houses that date to the 18th century. Aripe is known for its ancient cave art and engravings. Chirche is slightly more refurbished than Aripe, but retains much of its antique layout and landscapes with its well-preserved agricultural features, like animal pens, wine cellars, and stone terraces.
Location: Camino Nuevo, Guía de Isora, Santa Cruz de Tenerife, Spain
photo by Wouter Hagens (CC BY-SA 3.0) modified
9
Enjoy Fusion Mediterranean at Restaurante Lúpulo
Interesting flavors by Alcalá's coast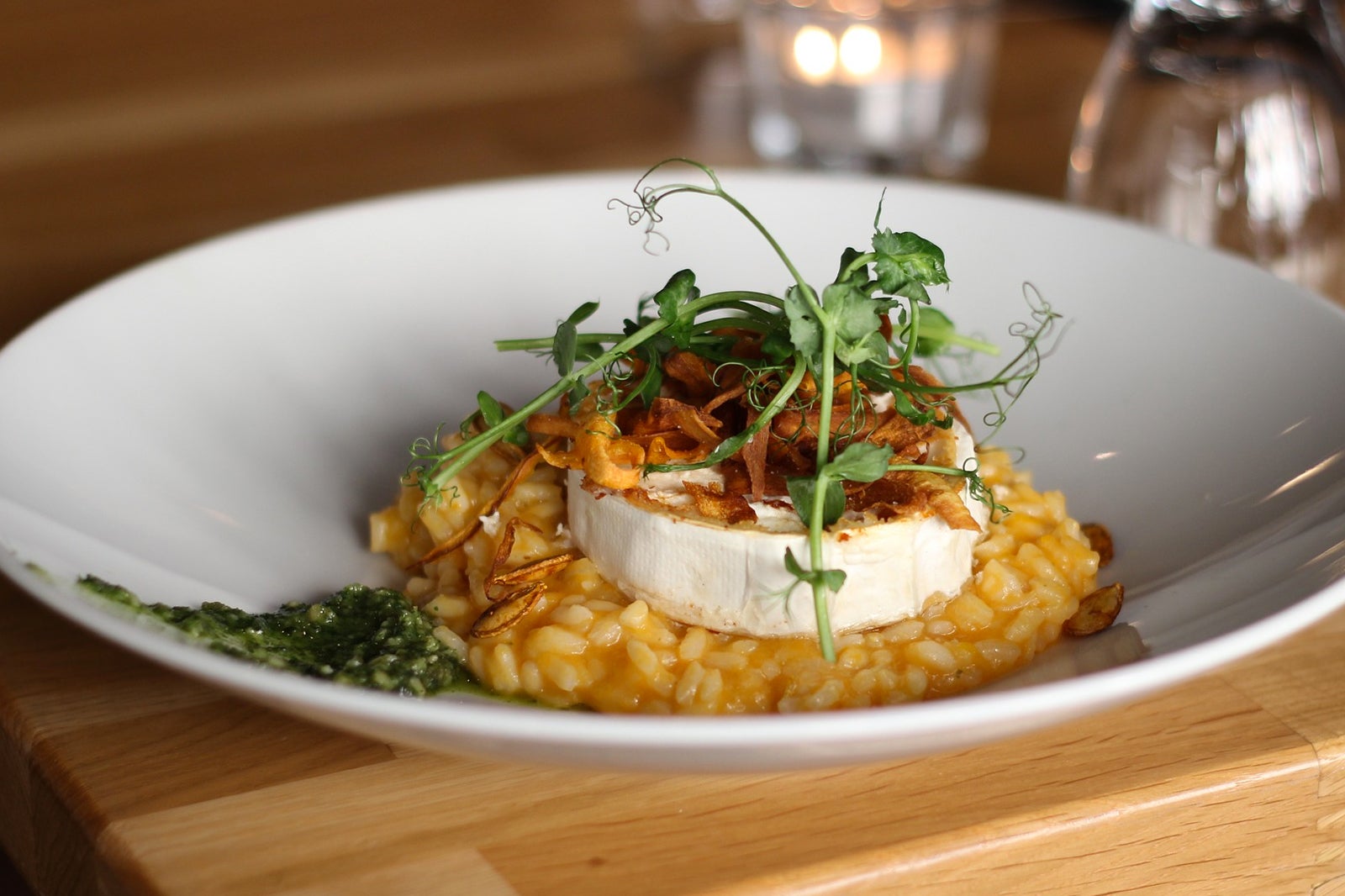 Reflecting the marriage between the heritage cuisines of its multicultural couple who own it, Restaurante Lúpulo presents Mexican and Canarian dishes, with some fusion Mediterranean in the mix. You can find this restaurant beside the main square of the seaside town of Alcalá, which is around a 20-minute drive southwest from Guía de Isora. Delicacies include beef carpaccio, risottos, and seafood bisques. For a great sampling of what they offer, you should ask for their multi-course degustation menu, at around €40 per person. Advance bookings are recommended.
Phone: +34 (0)922 832 274
10
End the Day Chilling at Playa San Juan Marina
Bars by the docks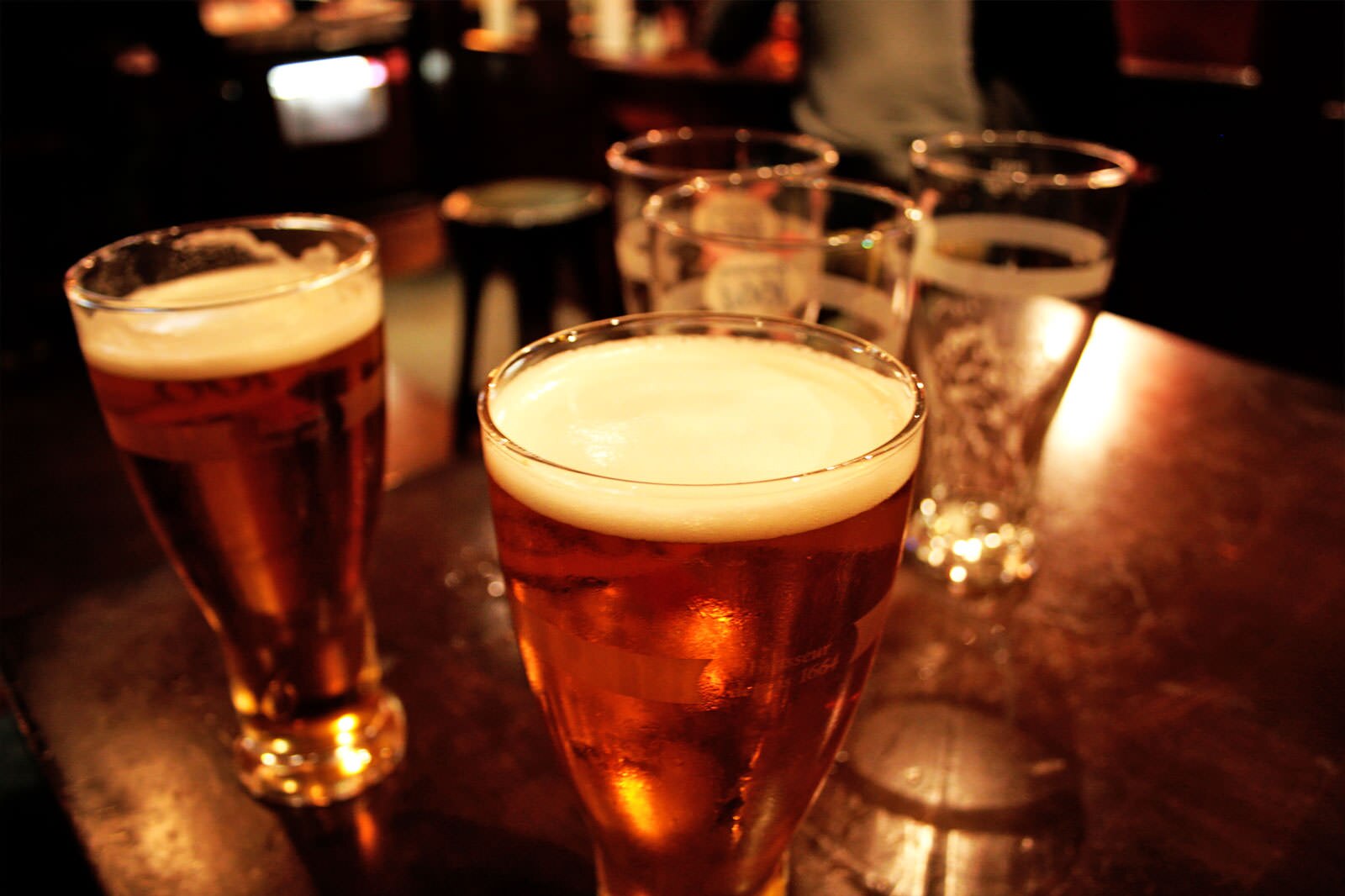 The avenues around the Playa San Juan marina are dotted with cool bars. Most overlook the boat docks with the hillsides of Mount Teide as a backdrop, or the promenade and wide Atlantic Ocean in view. Hip spots to hit include Vitamin Bar, right at the corner of Juan Carlos Avenue, with its sheltered terrace. Another down the same beachfront road is Brisa Marina, which also serves steaks and seafood alongside Spanish ciders and beers. La Martelika is hot for tapas, with beer on tap and even live saxophonists and Irish bands playing regularly.
Location: Puerto Playa San Juan, Santa Cruz de Tenerife, Spain
Open: Most bars open Tuesday - Sunday from 8 am to 10 pm (many are closed on Mondays)
Back to top