Santorini Travel Essentials
Useful Information to Help You Start Your Trip to Santorini
Our Santorini Travel Essentials lays out the essential information you need to help planning your trip to one of the most popular destinations in Greece. No matter how frequently you travel, some questions will always need answers: What's the weather like? How can I get from the airport to my hotel? What currency and type of plug do I need? We have all these answers plus other basic info about the best time to go, getting there, getting around, and a few useful travel tips.
It's all compiled in this Santorini Travel Essentials. After reading this short and easy-to-read guide, you will be a little more prepared to start your trip in Santorini.
1
When is the best time to travel to Santorini?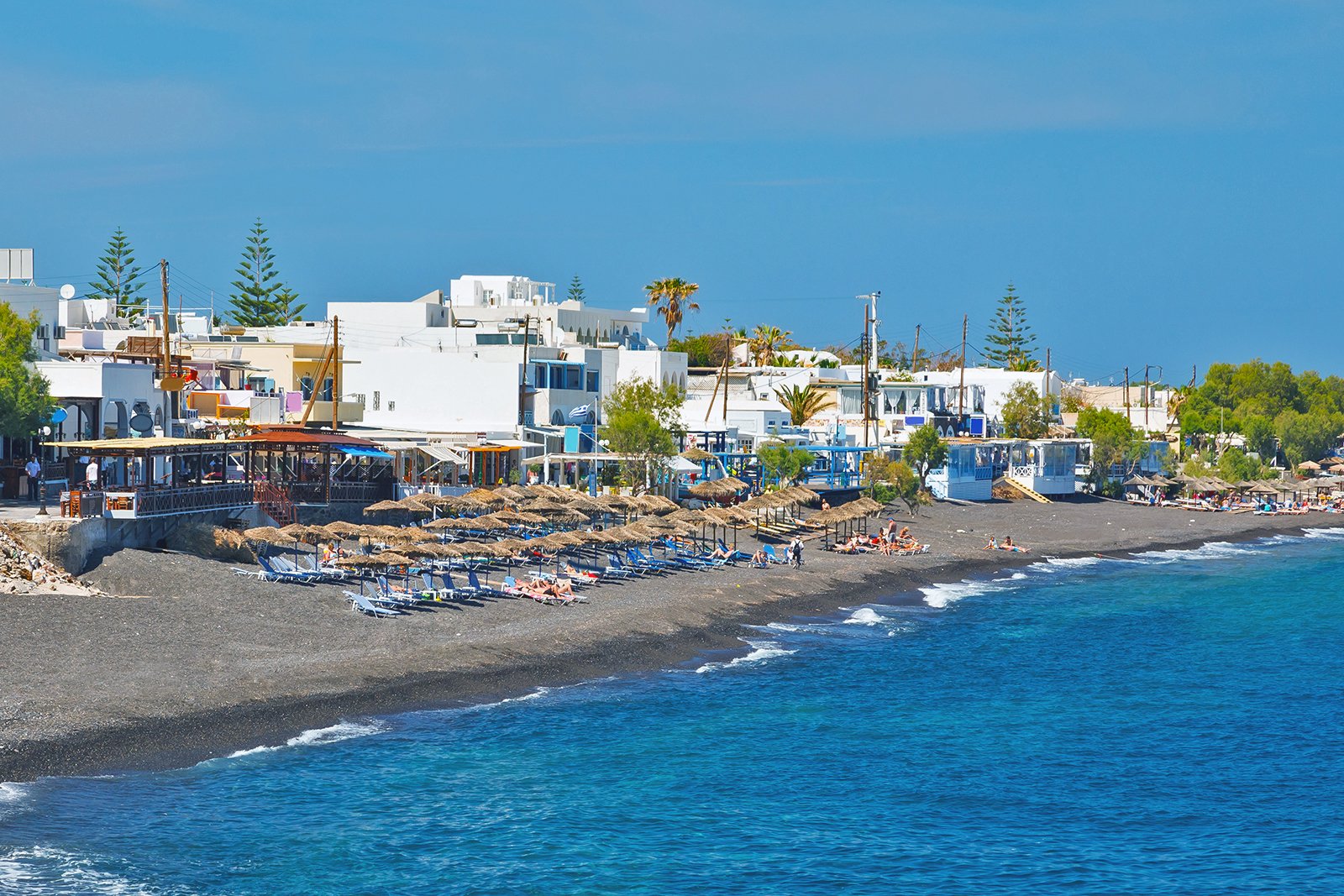 Santorini has a hot-summer Mediterranean climate, with average temperatures ranging from 12°C in winter to 26°C in summer.
The rainiest time of the year is between November and March, with an average of 9 rainy days per month.
The warmest time of the year is between May and September.
June–August is the most popular time to visit Santorini. That means that it's peak season, so hotel and flight prices rise accordingly.
March–May and September–November are great times to visit Santorini. The weather and temperature are fine, you'll avoid the summer's crowds, and hotel and flight prices are lower.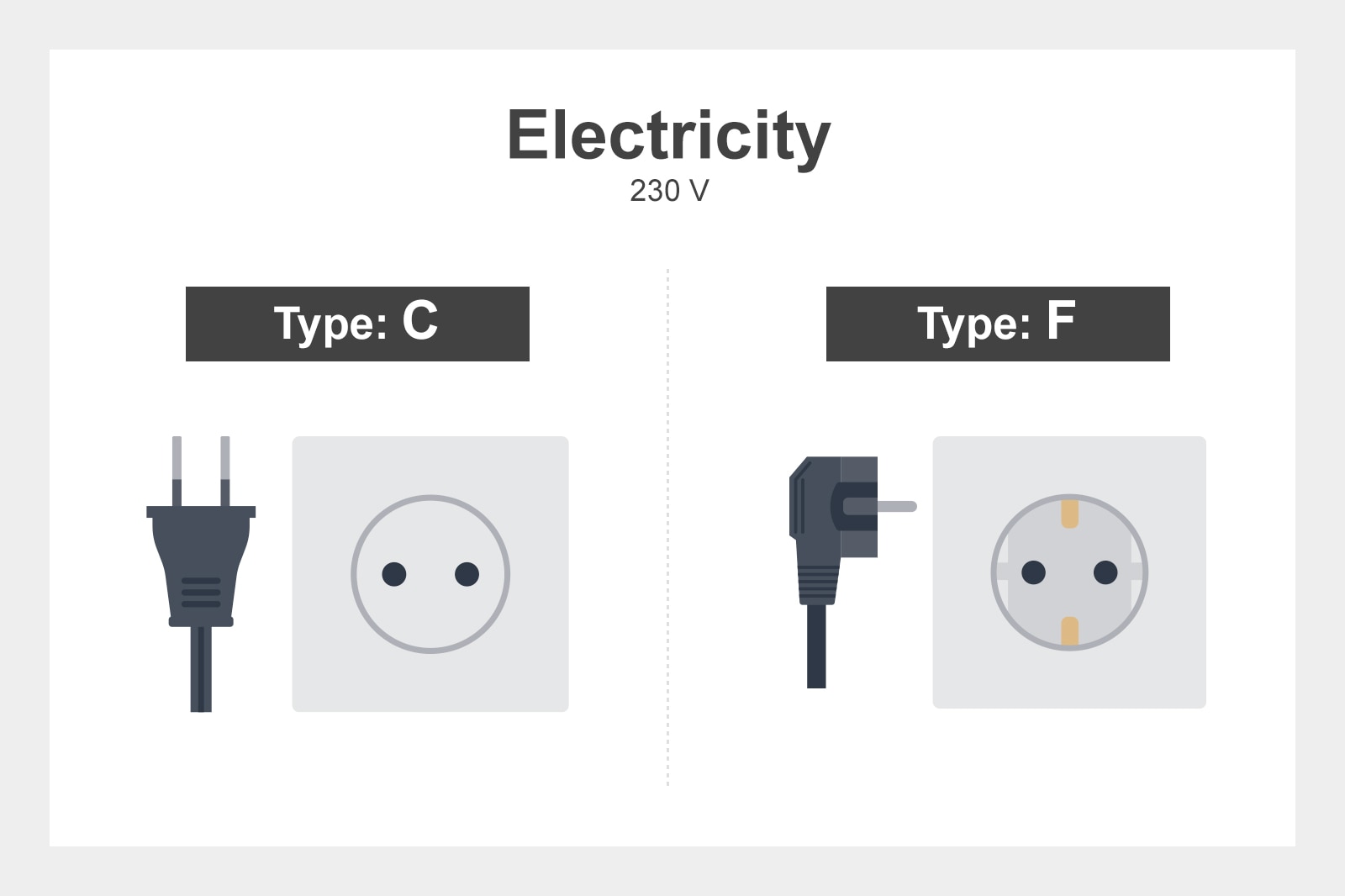 Languages: Primary: Greek; Most people working in the tourist industry speak/understand English
Plug types: C and F
Electricity: 230 V
Currency: Euro (€)
International dialing codes: +30 22860
Emergency telephone number: 112
3
How to get to my hotel in Santorini?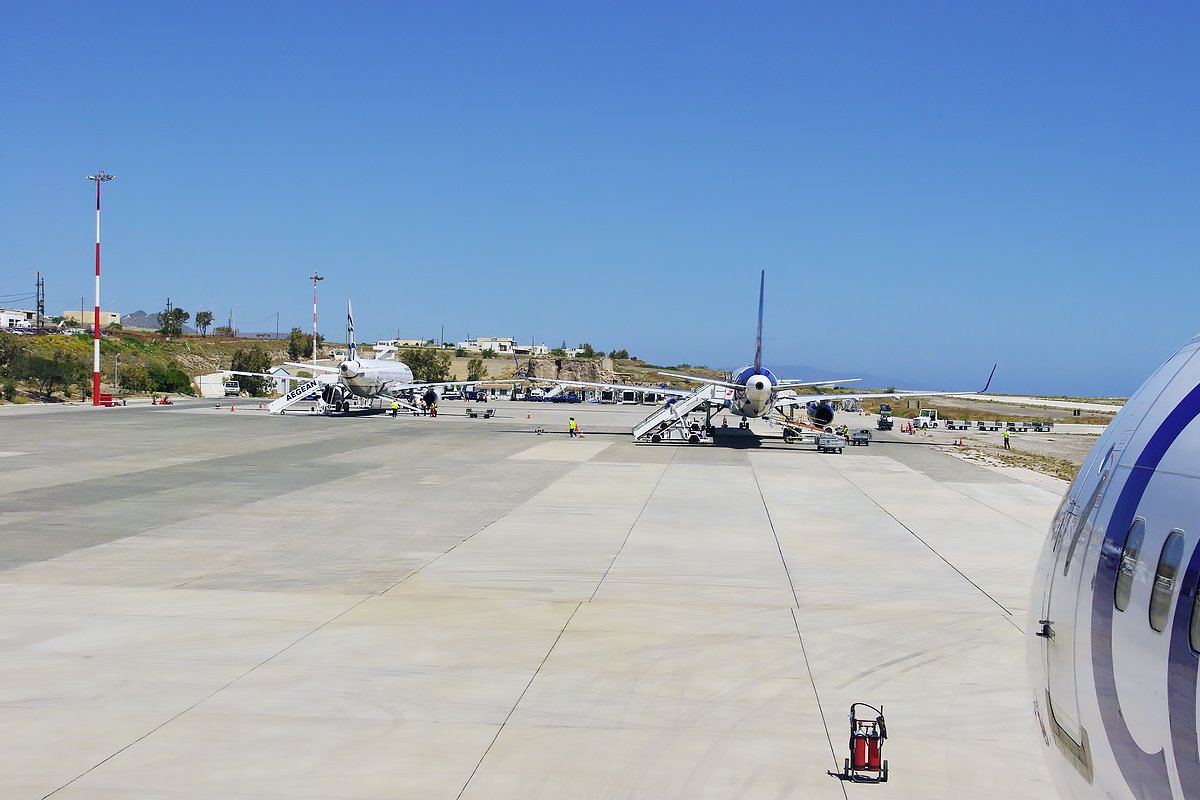 Santorini International Airport
Also known as Thira Airport, Santorini International Airport sits on the east coast of the island, 5 km northwest of Thira – aka Fira – the capital town of Santorini. There is 1 passenger terminal and 2 runways. The terminal is home to dining and shopping options, as well as facilities including free Wi-Fi, banking and currency exchange services. There are several transfer options to take you to Fira:
A taxicab takes around 15-20 minutes. Note that you may have to queue for a while if you come in July–August. The taxi rank can be found right outside the terminal.
A pre-booked shared shuttle express van takes around 20-25 minutes. They'll wait for you in the Arrivals hall.
The Santorini Airport Bus takes around 20-25 minutes to get to Fira Central Bus Station. The bus stop can be found outside the Arrivals hall. It's the cheapest but far from the most comfortable way to be transferred from the airport.
Car rental agencies can be found in the Arrivals Hall.
If you come to Santorini by ferry
Getting to Santorini by ferry from Athens is a cool and convenient option. The journey takes 5-8 hours depending on the ferry. It gives you the opportunity to relax after your flight and get ready to enjoy all that Santorini has to offer. There are 2 ports in Santorini: Fira and Athinios. The latter is the main arrival port on the island. It sits 4 km south of Fira. From there, you can get to your hotel by taxi, bus or rental car.
photo by Bgabel (CC BY-SA 3.0) modified
4
How to get around Santorini?
Travel tips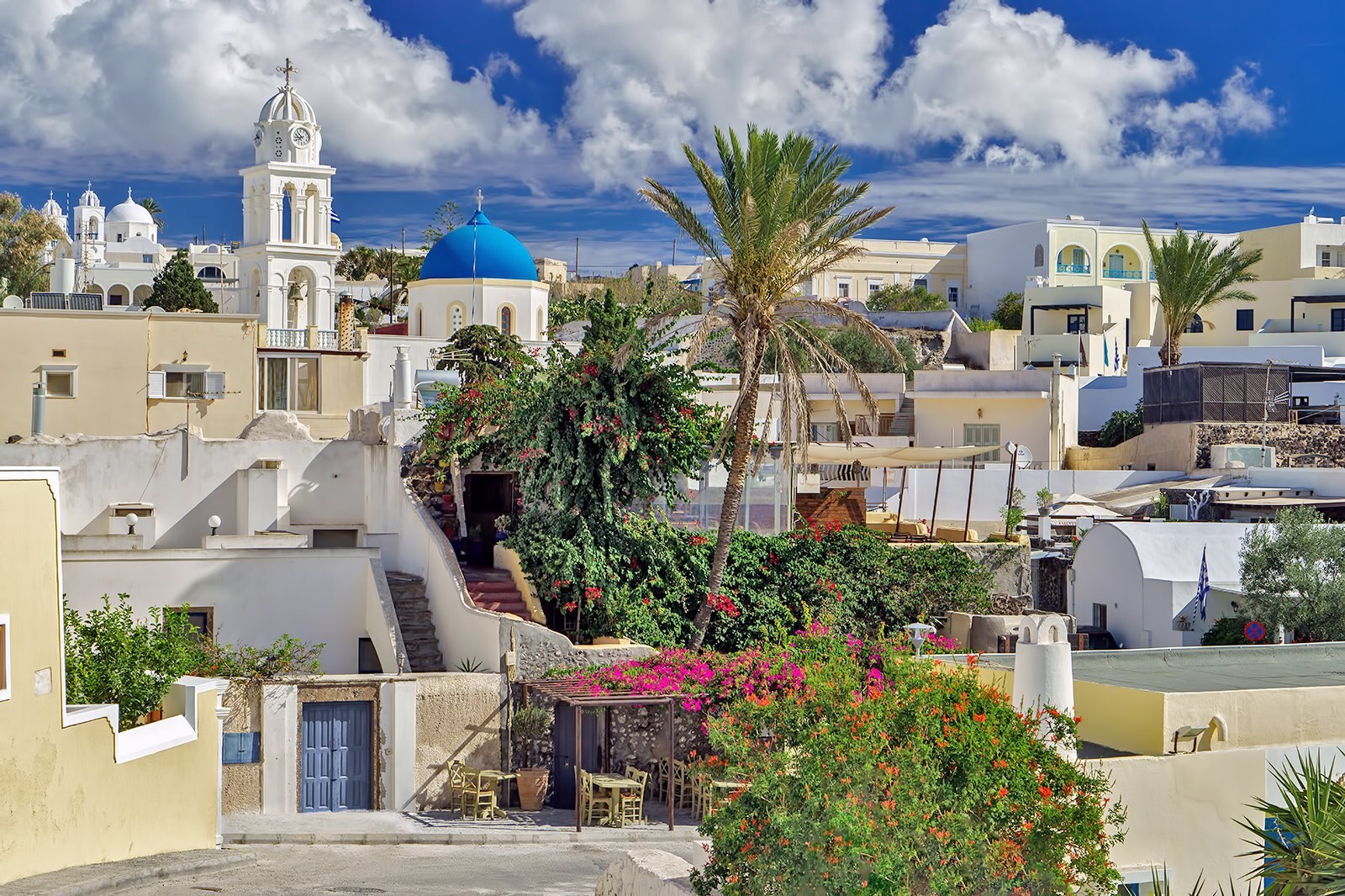 Santorini's capital town, Fira, is compact enough to be explored on foot. You'll find many landmarks and attractions, such as the Museum of Prehistoric Thira, Sharos Rock, and the Catholic Cathedral Church of Saint John the Baptist within walking distance of each other. Fira also hosts a great choice of dining, shopping and nightlife entertainment options. For journeys to the island's other towns and villages, there's a good choice of public and private transportation services available.
5
KTEL - Santorini public transportation networks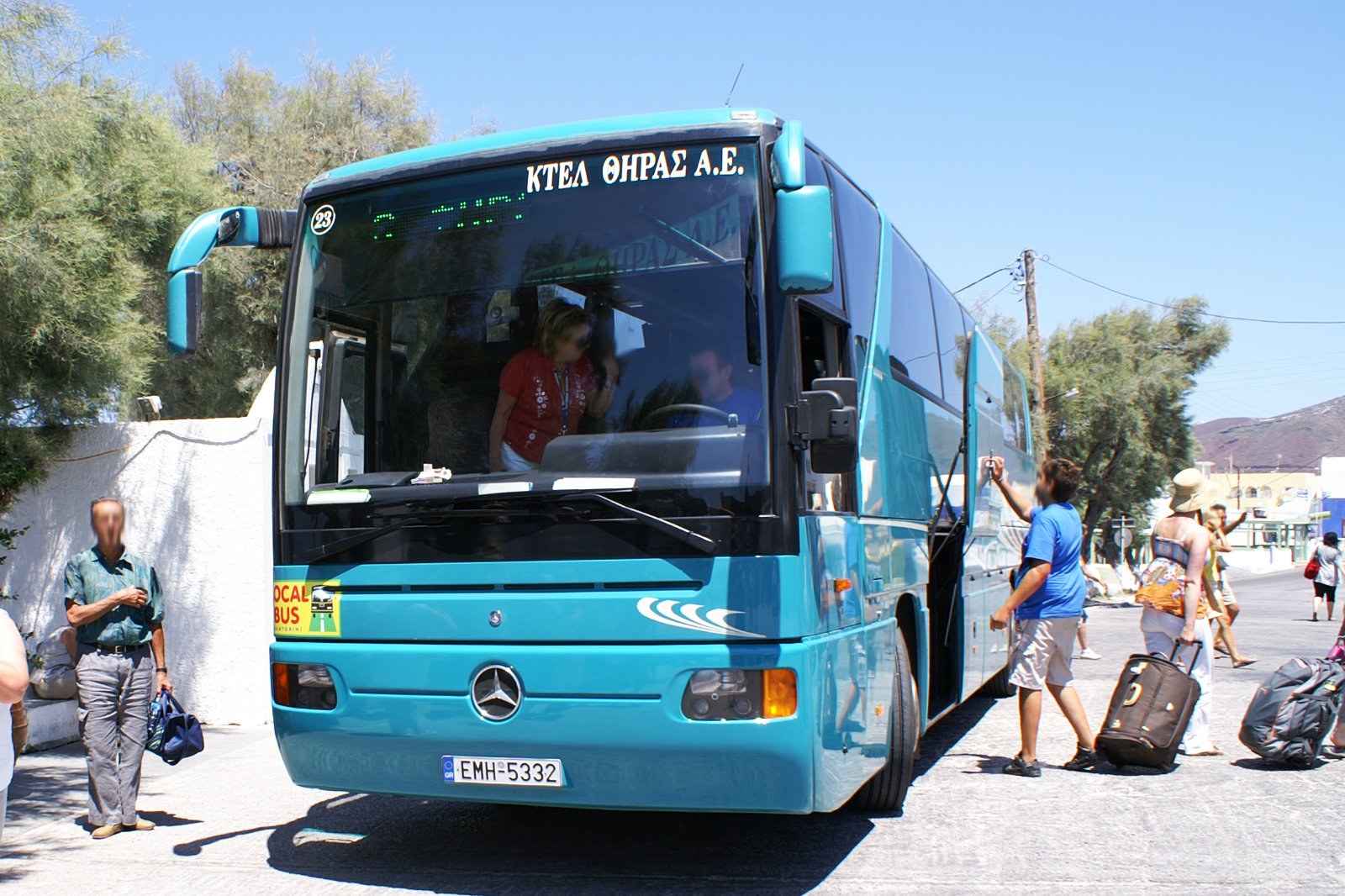 KTEL is in charge of public transportation in Santorini. It's the main intercity bus operator in Greece. You can reach most of the villages on the island by bus, but note that all lines depart from and end at the main bus station in Fira.
All lines have a different price according to the distance of the journey. Prices increase between 12.30am and 5am.
Tickets can be purchased on the bus.
Expect the buses to be crowded in summer.
photo by Neil Jennings (CC BY 2.0) modified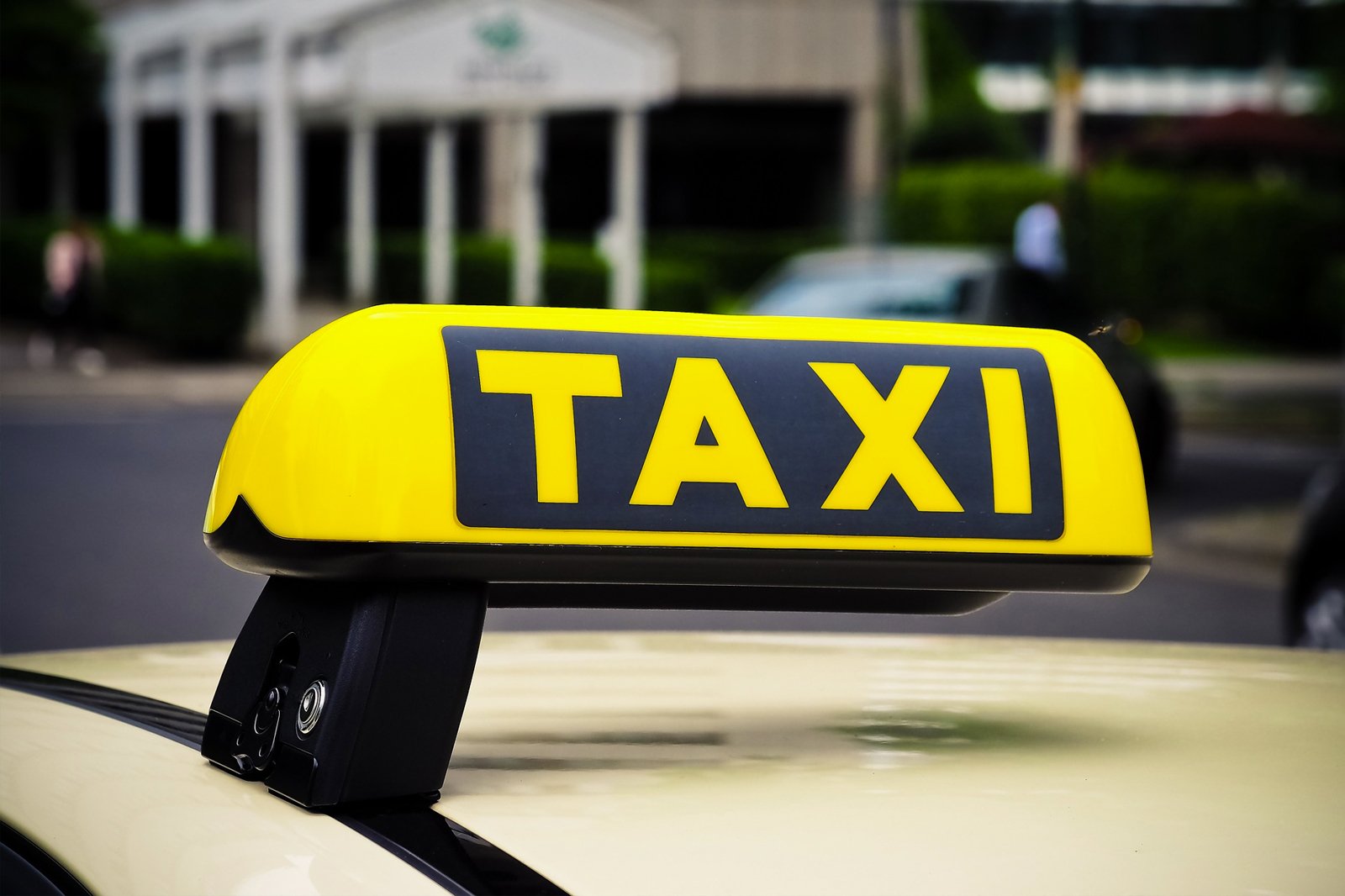 Most of the taxis in Santorini are not metered. You have to negotiate the fare before you get in. It's common to have to share the taxi with other people in the Greek islands.
The main taxi rank in Fira is right next to the Central Bus Station.
You can directly call companies such as Santorini Transportation (698 463 7384) or Santorini Transfer (697 228 7072).
Taxi rates change depending on the season.
7
Car and bike rental in Santorini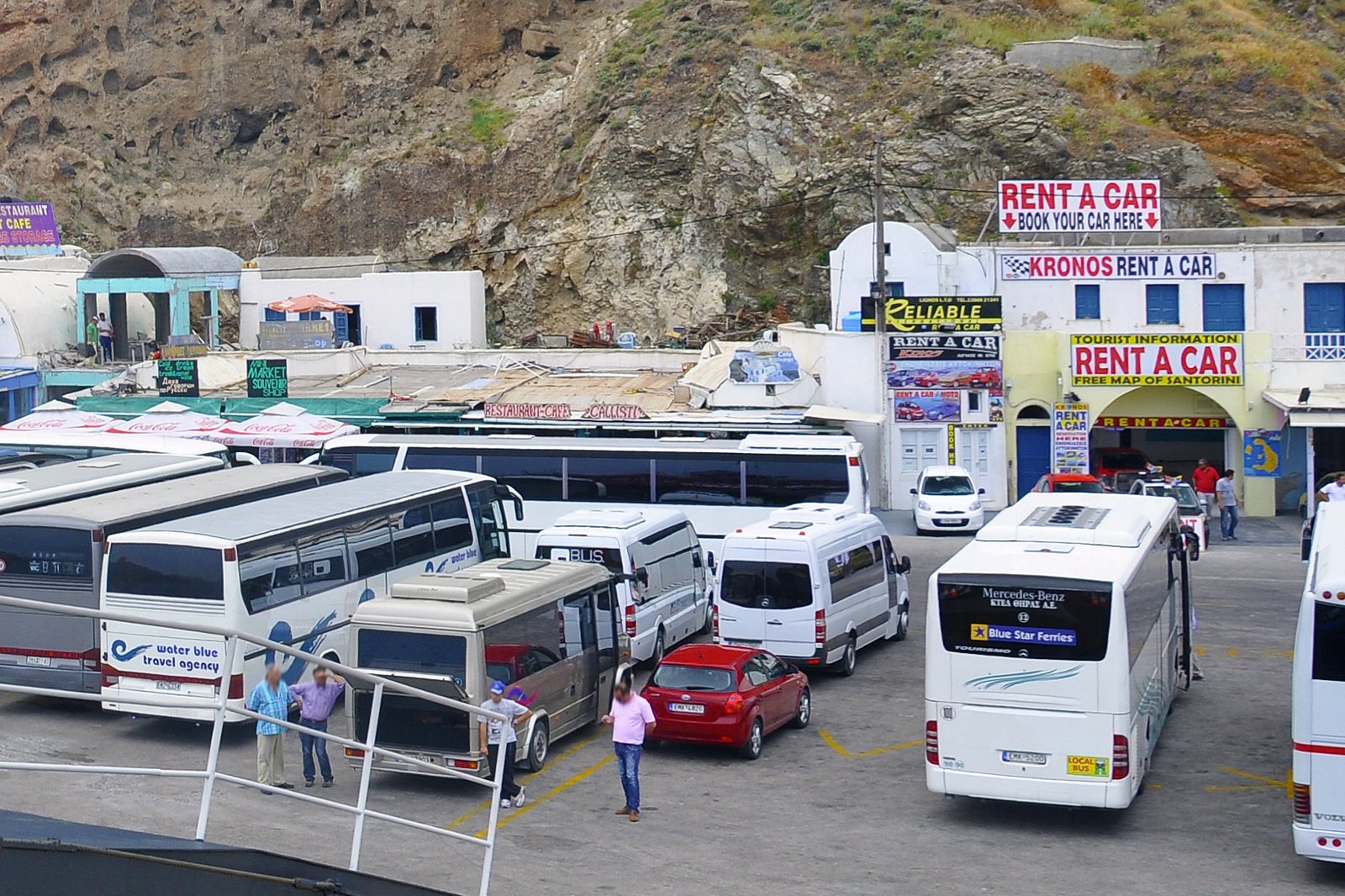 You need an international driver's license to renting a car, motorbike or ATV.
A motorcycle driver's license is legally required to rent a bike, yet most rental companies do not ask for it.
For safety reasons – including sandy roads and chaotic road rules – it's generally more comfortable to rent a car.
It's best to book a rental car in advance if you come in high season.
Always take pictures of the vehicle (inside and out) before driving away from the parking lot to record the condition you received it in.
Browse different companies to find the best rates.
photo by Moonik (CC BY-SA 3.0) modified
8
What are the main annual events in Santorini?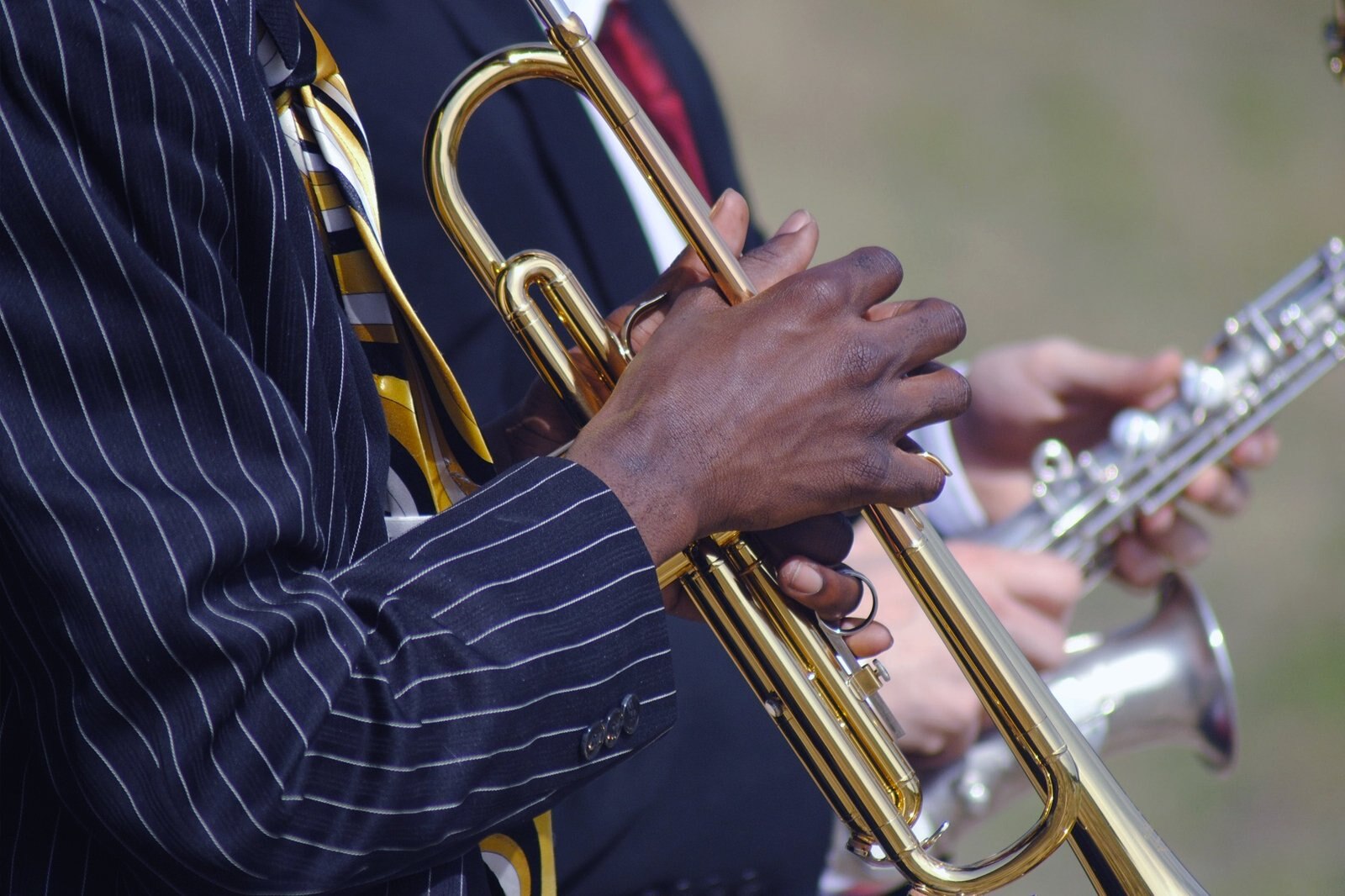 Ifestia Festival
What: Ifestia Festival celebrates the eruption of the volcano, which changed the island's topography thousands of years ago. The eruption is re-enacted with an impressive fireworks display, best seen from one of the boat tours available. Music and dance performances are also part of this festive event.
When: September
Where: All around Santorini
Santorini Jazz Festival
What: Santorini Jazz Festival is one of the major music events on the island. Not limited to jazz, it showcases talented artists playing funk, ethnic and fusion music.
When: July
Where: Open-air theatre of Kamari
Megaron Gyzi Festival
What: Megaron Gyzi Festival is a multicultural event which combines jazz and classical music with art exhibitions and performances.
When: August
Where: Gyzi Cultural Center, Fira
Back to top