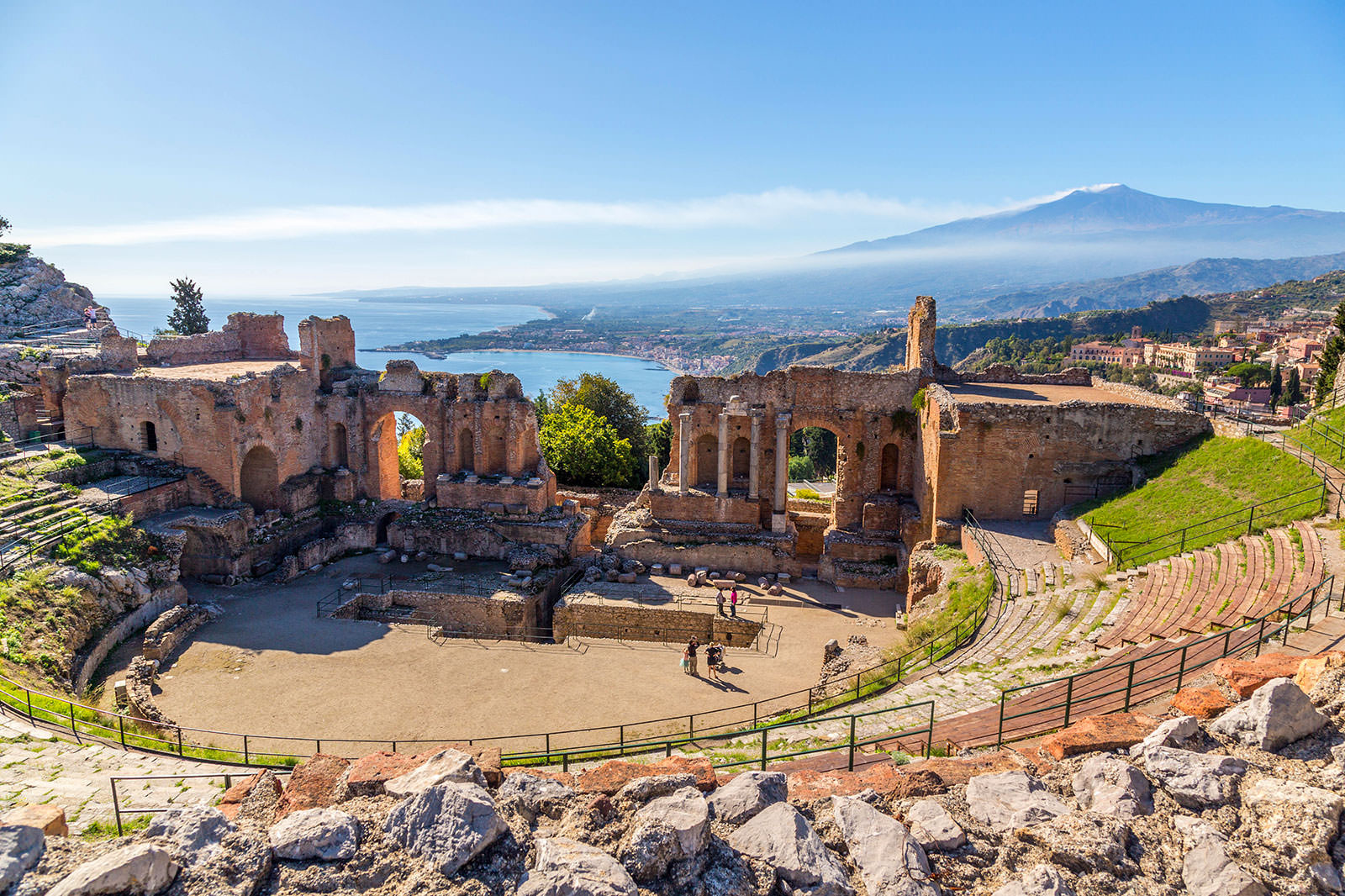 12 Best Things to Do in Taormina
What is Taormina Most Famous For?
Taormina is a beautiful hilltop town that offers plenty of charming spots to take in the Sicilian island vibes, with sweeping Ionian seascapes and Mt. Etna serving as backdrop. Teatro Antico (the historical center) is the heart of the town where the main walking street of Corso Umberto leads you to most of the interesting landmarks and dramatic viewpoints.
The most notable landmark is the Greek Theatre, with ruins and stage pillars that perfectly frame the blue waters of the Ionian. If you fancy a swim in the calm waves, head down to the coves and pebbled islet coast of Isola Bella. Historical churches dot the main street and rocky hillsides above, and there's cool spots to head to after the sun sets. Here are great things to do in Taormina in a day or two, well worth the hour's train ride south from Messina in north-eastern Sicily.
What are the best things to do in Taormina?
Back to top