12 Best Things to Do in Sao Paulo
What is Sao Paulo Most Famous For?
Sao Paulo is the eclectic financial center of Brazil and the most populous city in the country. To say this city is a bustling metropolis would be a huge understatement. From grand cultural events like the world's largest Gay Pride Parade to cutting-edge art galleries and stunning historic monuments, the city will have you coming back to explore more.
The best way to get the most out of your trip is to plan ahead, as you can spend a lot of your time traveling from one place to another. Below is a comprehensive list of the best things to do around the city – so get planning!
What are the best things to do in Sao Paulo?
1
Start the day at a padoca
Grab a typical Paulistano breakfast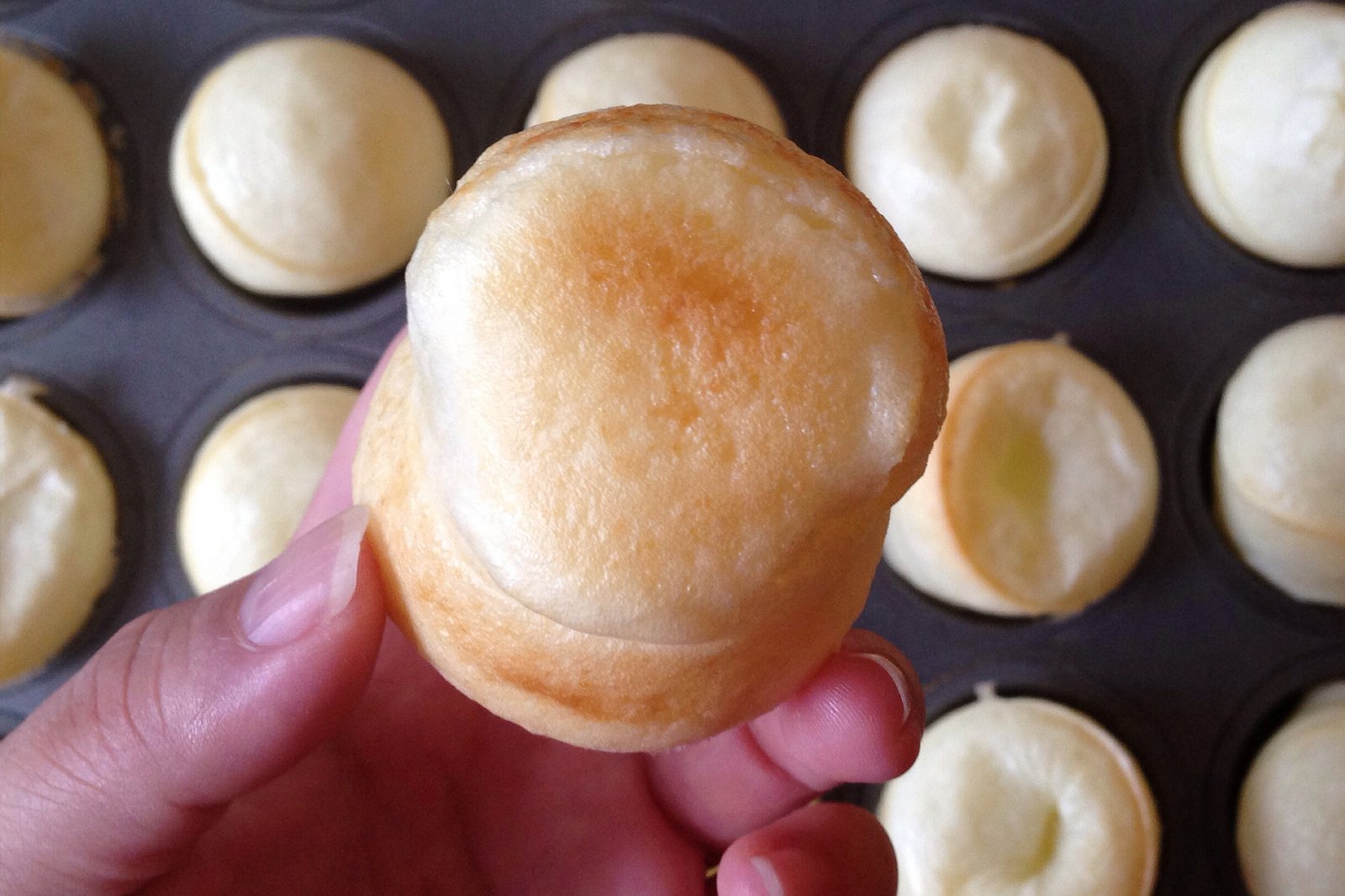 A padoca is your neighborhood bakery, and is the first stop in the day for many locals looking for a morning meal. They say one can be found on every street corner of the city and, on weekdays, locals pop in and out for breakfast within a few minutes. On days filled with activities, grab a pão de queijo (baked cheese puffs) and a café com leite (coffee with hot milk). Some of the best padarias in the city are Padaria Bella Paulista, Pão de Ló and Galeria dos Pães, among many more. If you don't fancy pastries, bakeries usually serve sit-down breakfasts like eggs and deli sandwiches.
2
Wander down Avenida Paulista
The city's iconic avenue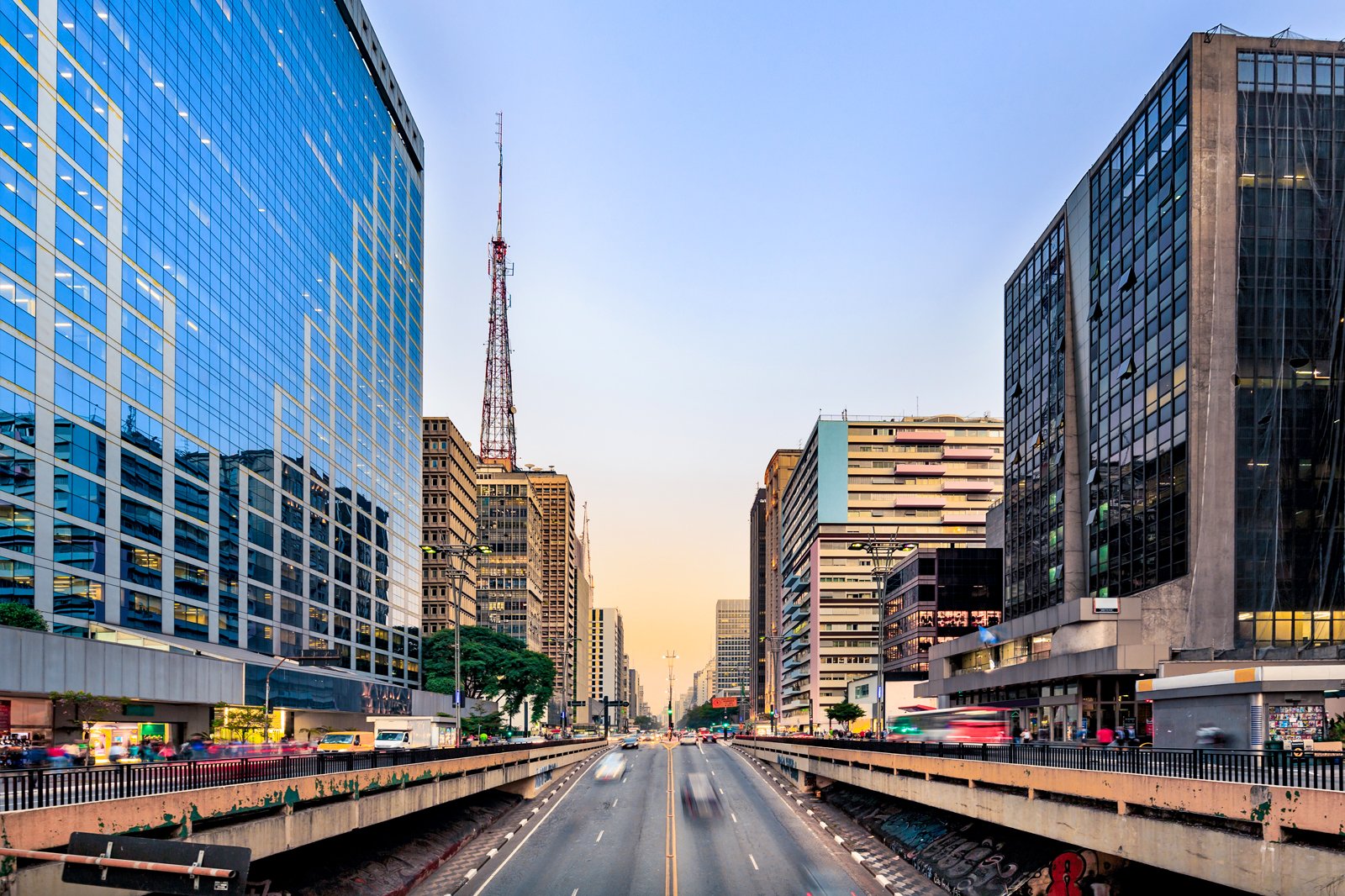 Families
History
Budget
Photo
Avenida Paulista is one of the most important avenues in the city, and also one of the busiest. On weekdays, locals and tourists hustle around to get to one of the many shops along the avenue. Come Sunday, the atmosphere becomes more laidback and festive, and the avenue is pedestrianized. Street performers, market stalls and bicycles litter the streets and people spend their day relaxing and wandering around. Watch out for pickpockets, though.
Location: Avenida Paulista, Sao Paulo, Brazil
3
Mercado Municipal
A historic market selling rare produce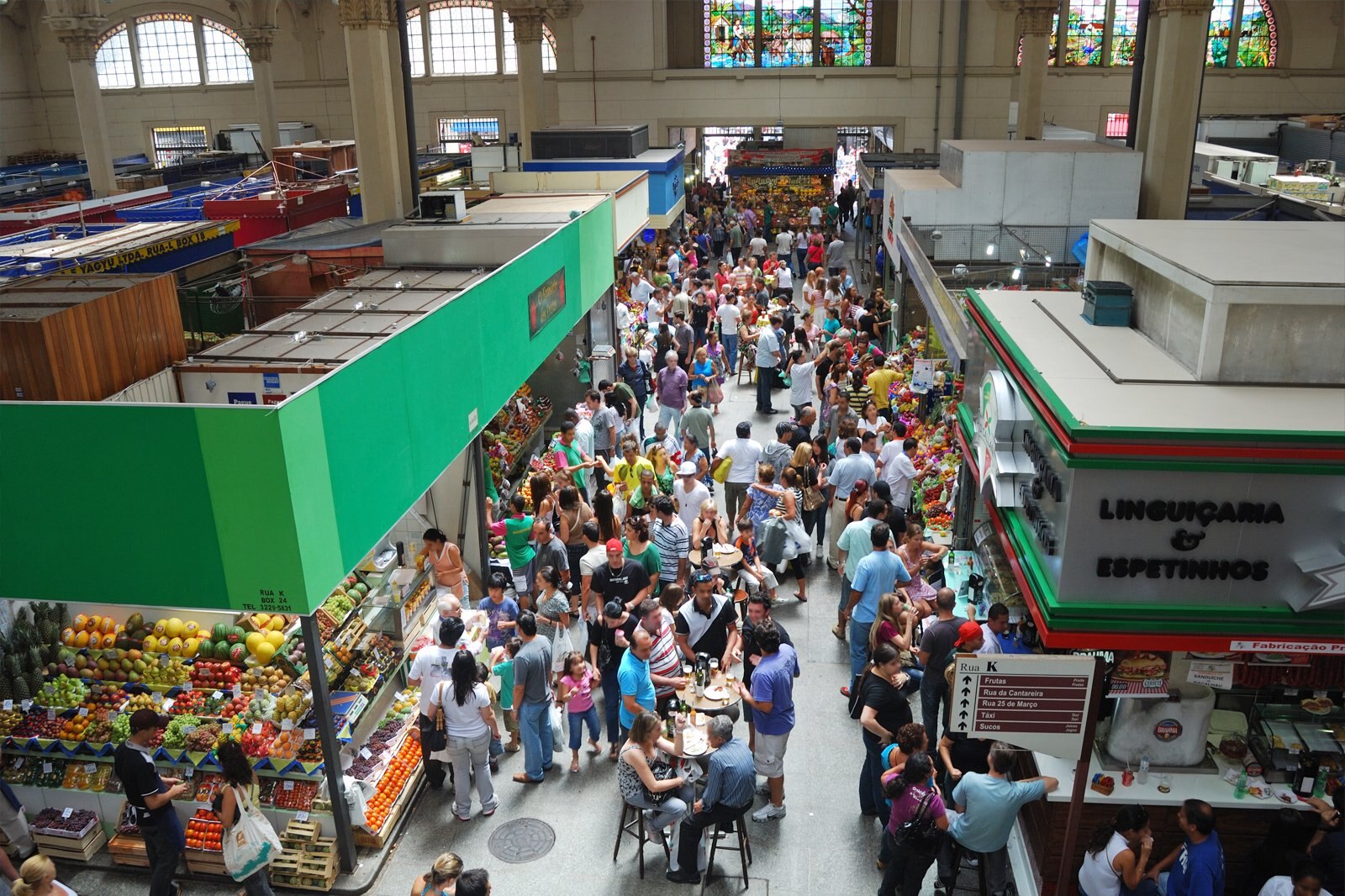 Mercado Municipal is located in the center of Sao Paulo and is a must for any market shopping enthusiasts. It's held in a beautifully grand building, adorned with columns, a dome and striking stained glass windows. Spend an hour or so exploring the market's stalls, tasting some of the unusual produce and buying some if you wish. Because the market is a busy tourist spot, vendors may try to charge you more, so don't be afraid to just try some food and leave. Make sure to also watch out for pickpockets.
Location: Rua da Cantareira 306, Centro, Sao Paulo - SP, 01103-200, Brazil
Open: Monday–Saturday from 6 am to 6 pm, Sundays from 6 am to 4 pm
photo by Ting Chen (CC BY-SA 2.0) modified
4
Beco do Batman
A display of vibrant graffiti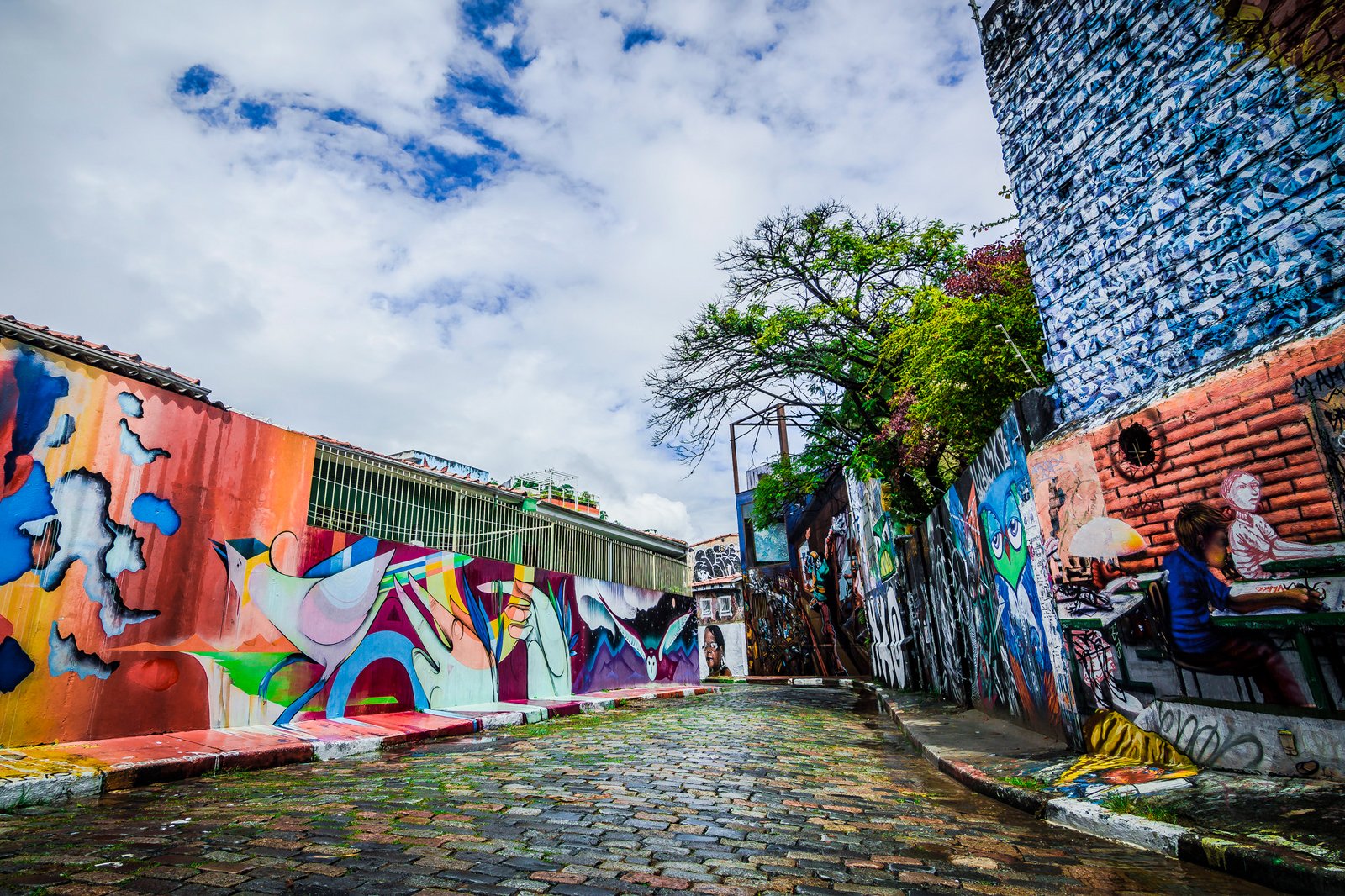 Found in the neighborhood of Vila Madalena, Beco do Batman is the name used to refer to the area around Rua Gonçalo Afonso and Rua Medeiros de Albuquerque. Here you'll find street art plastered all along the walls, in every nook and cranny. The art displayed tends to change every 6–12 months, so there's always something new to see. Stroll along these walls and take pictures of the colorful art. Weekdays are less busy, but weekends hosts a livelier atmosphere, with local artists also selling some of their art.
Location: Rua Gonçalo Afonso, Vila Madalena, Sao Paulo - SP, 05435-000, Brazil
photo by fedejve (CC BY-SA 2.0) modified
5
Explore Moema
A leafy area with excellent cuisine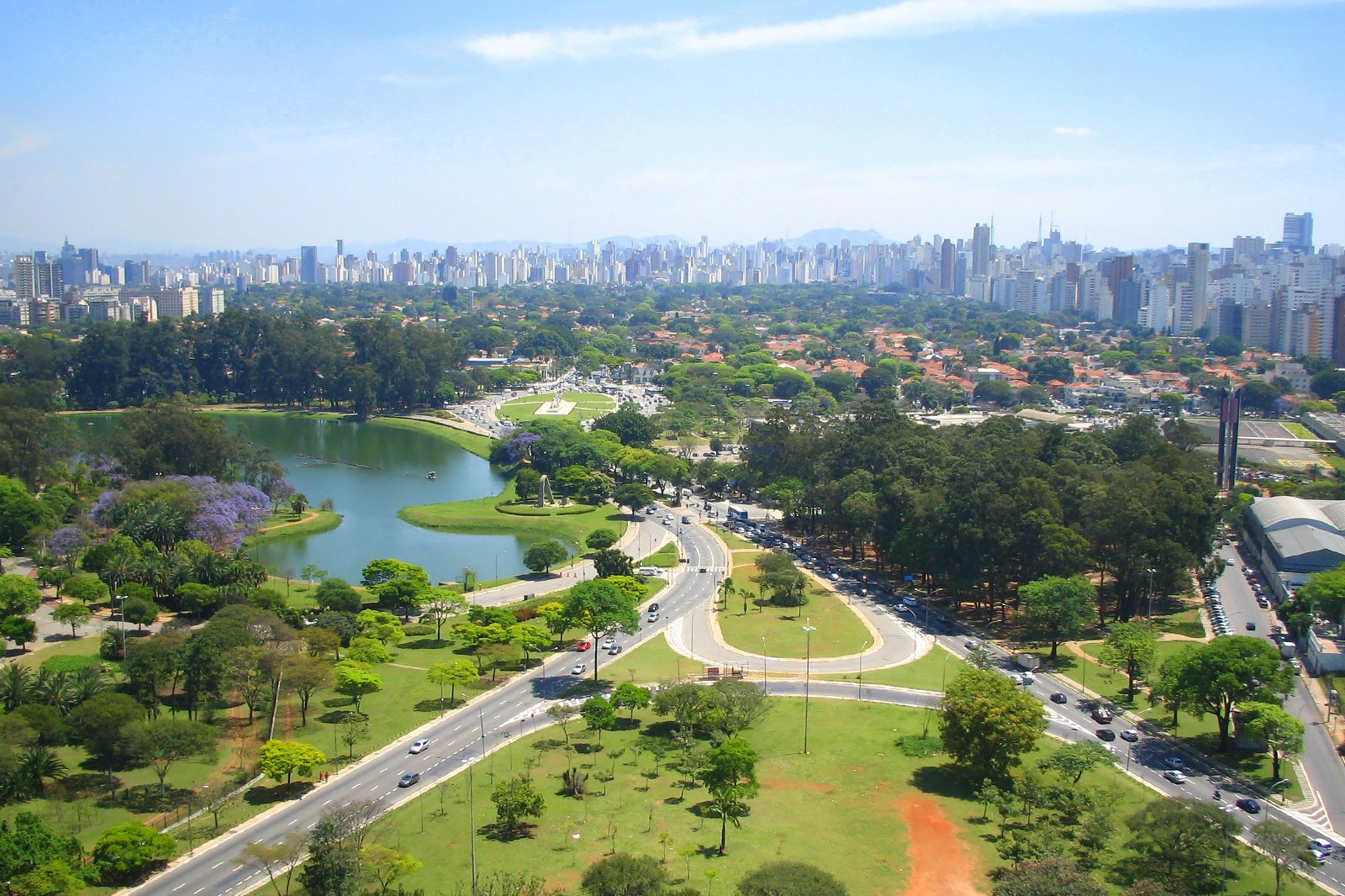 Moema is a leafy neighborhood found in the south of the city. If you're wanting to escape the hecticness of the city, this neighborhood is your answer. With its streets lined with towering green trees, you'll feel a million miles away from the bustle of the city center. The area has more restaurants and cafés than nearly anywhere else in the city and also borders the famous Ibirapuera Park. For some excellent churrasco, head to Fogo de Chão, or Le Casa del Habano for delicious fish.
Location: Moema, Sao Paulo - SP, Brazil
6
Must-see: Sao Paulo Museum of Art
A cutting-edge museum displaying renowned artworks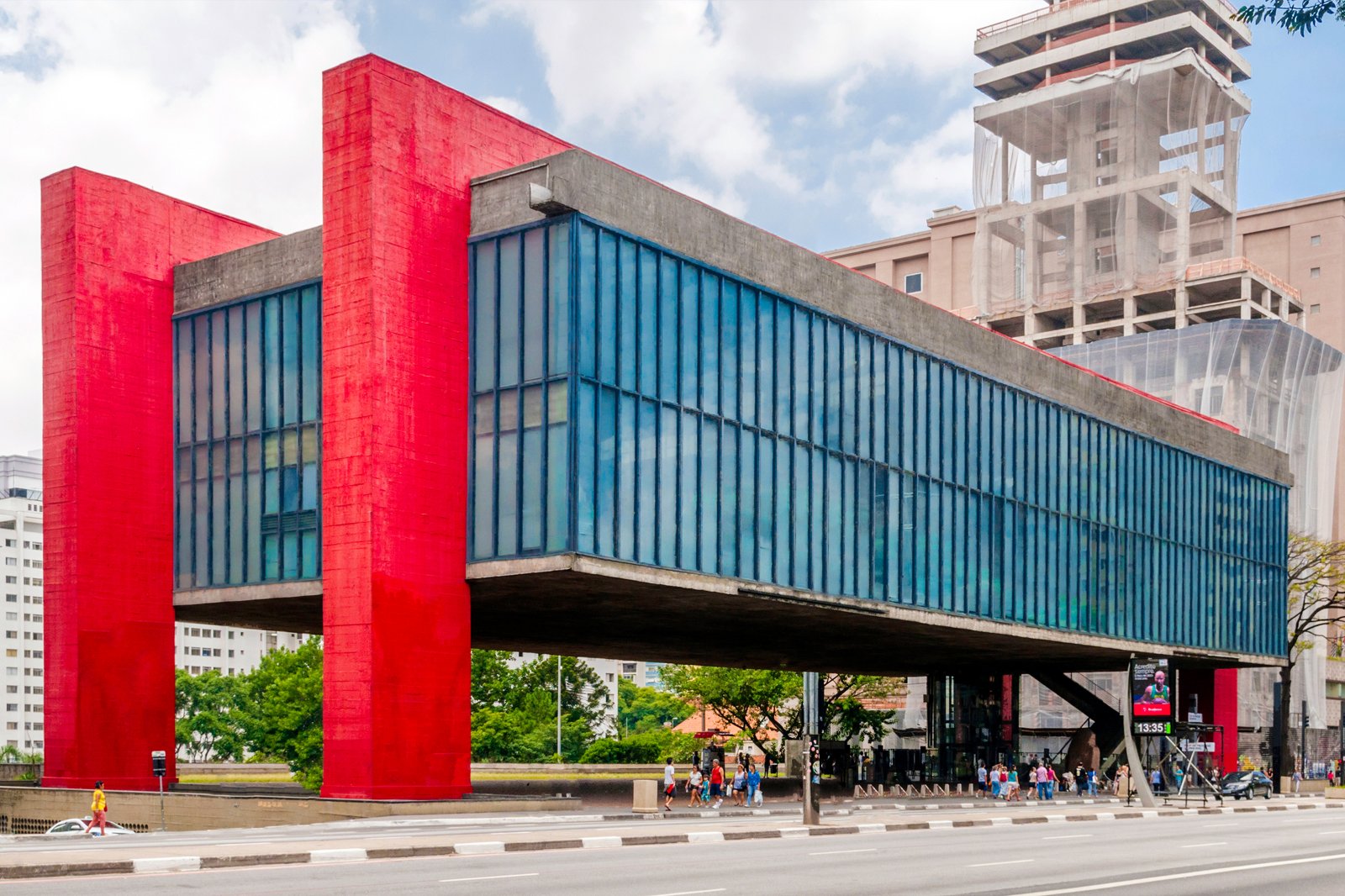 Sao Paulo Museum of Art is found along the busy Avenida Paulista and is one of the defining attractions of this famous avenue. Along with its stellar reputation, the museum's headquarters are a key symbol of modern Brazilian architecture, with a rectangular glass-paned body held up by two thick beams. Its collection of European art is considered the best in Latin America and the entire southern hemisphere. Gaze upon glorious works by legendary artists such as Degas, Picasso, Modigliani, Monet and many more. Admission is free for all on Tuesdays.
Location: Avenida Paulista 1578, Bela Vista, São Paulo - SP, 01310-200, Brazil
Open: Tuesdays from 10 am to 8 pm, Wednesday–Sunday from 10 am to 6 pm (closed on Mondays)
Phone: +55 11 3149 5959
photo by The Photographer (CC0 1.0) modified
7
Mosteiro de Sao Bento
One of the city's oldest churches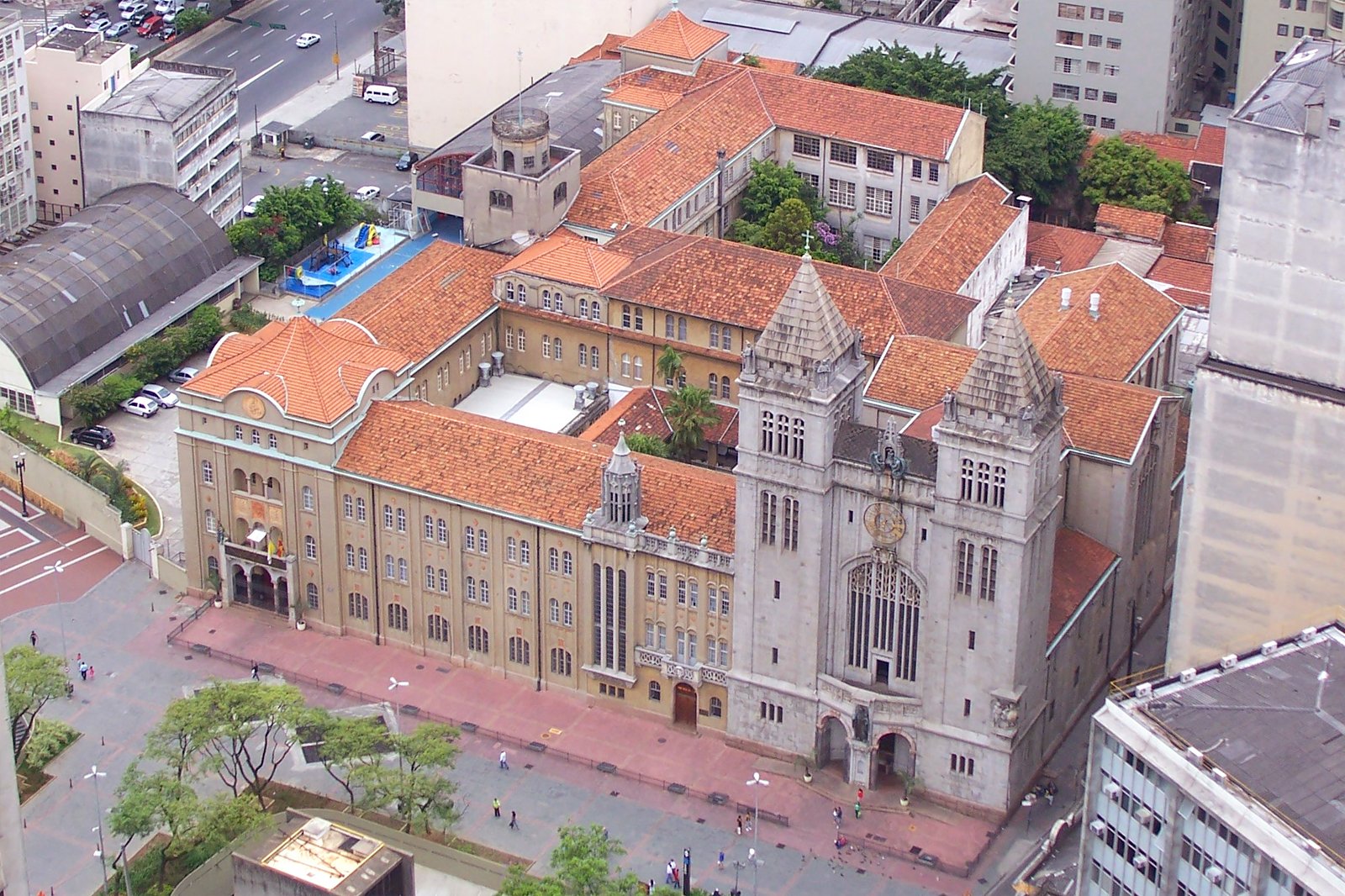 Mosteiro de Sao Bento dates to 1598, though its gorgeous neo-Gothic façade is more recent, added in the early 20th century. Don't be fooled by the church's modest exterior – the interior boasts stunningly detailed and brightly colored art and stained-glass windows. You can spend well over an hour in here, wandering around the church, admiring its neo-Romanesque walls and ceilings and revelling in the holy atmosphere.
On the last Sunday of every month, a legendary brunch is held to mark the Holy Eucharistic Meal. Along with its traditional 10am Monastery Mass, Gregorian chants and pipe organ music are performed during the brunch. Food is supplied by the church's famous bakery and by top Paulistano chefs.
Location: Largo de Sao Bento 48, Centro, Sao Paulo - SP, 01029-010, Brazil
Phone: +55 11 3328 8799
photo by Thiago Santos (CC BY 2.0) modified
8
Ibirapuera Park
Sao Paulo's equivalent of Central Park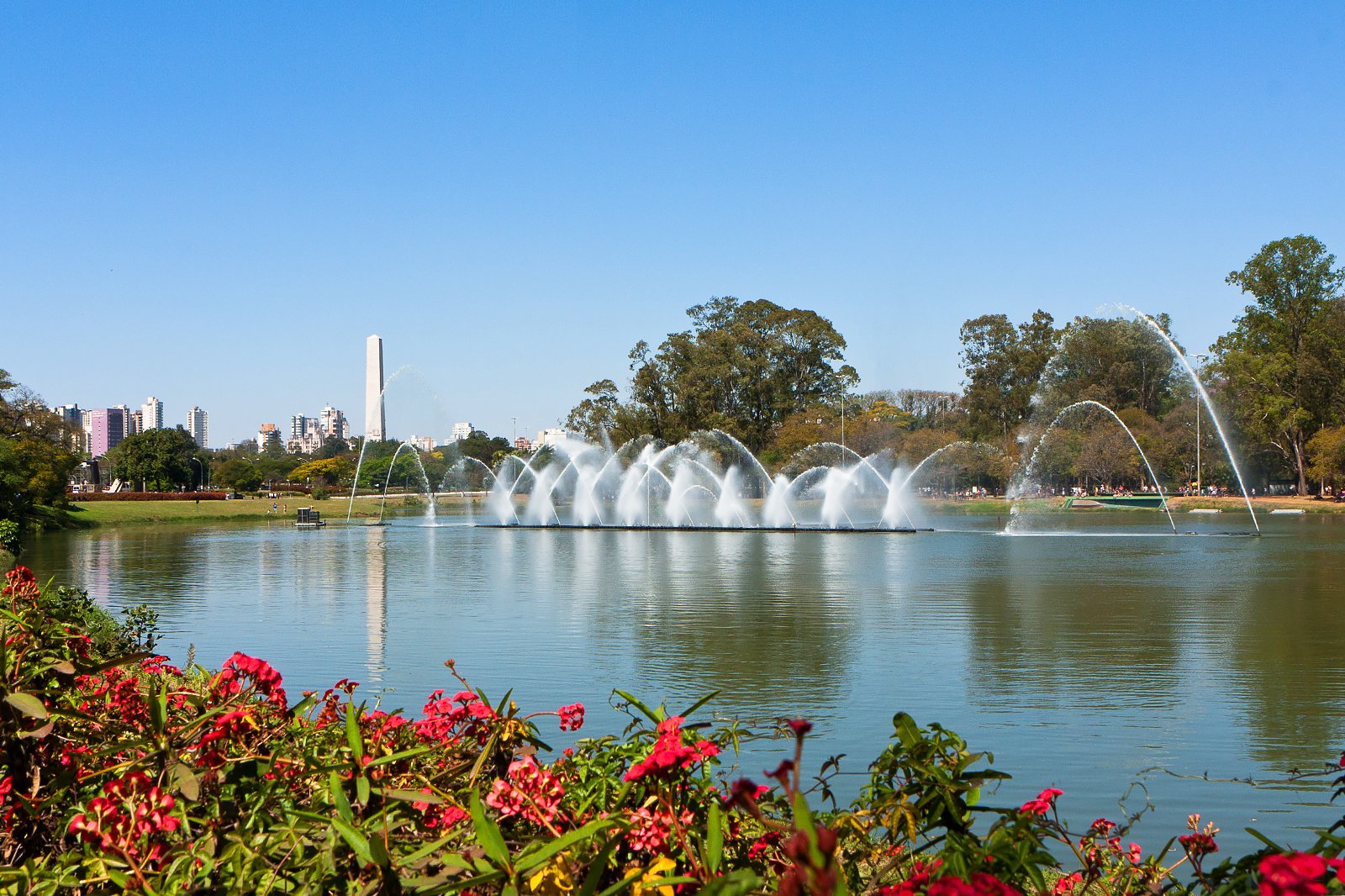 Couples
Families
History
Photo
Ibirapuera Park is a well-loved urban oasis that sprawls across 158 hectares in a diamond-shaped enclosure. As well as being a great place to exercise, the park also has a vivid cultural scene. It has museums, a music hall and holds many popular events, such as Sao Paulo Fashion Week. On a sunny day, come here with a picnic and relax among the towering colorful trees or beside one of its lakes. If you come without refreshments, grab some coconut water from one of the stands along the park's pathways.
You can rent a bicycle at the gates of the park to explore its large green grounds. Look out for historic monuments dotted around the park, such as the Obelisk of Sao Paulo and the Monument to the Bandeiras.
Location: Avenida Pedro Álvares Cabral, Vila Mariana, Sao Paulo - SP, 04002-010, Brazil
Open: Daily from 5 am to midnight
Phone: +55 11 5574 5045
9
The Soccer Museum
An immersive museum to Brazil's favorite sport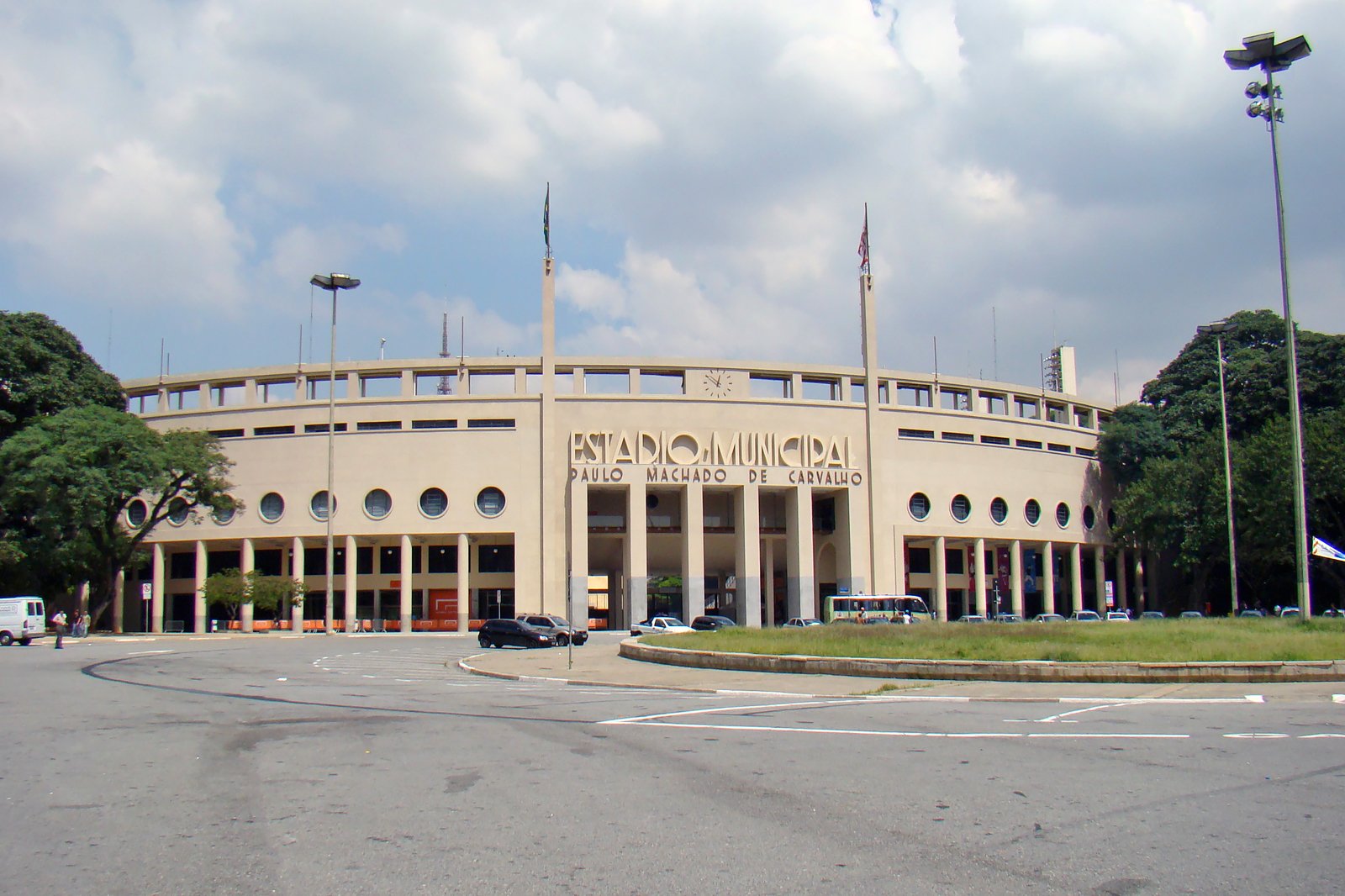 Brazil is one of the soccer greats. Blessing us with some of the best footballers in the world and the most entertaining games in history, it's not surprising that Sao Paulo has its own soccer museum. The Soccer Museum aims to show the importance of soccer to Brazilian history through interactive displays, films and photographs. Upon entrance, be greeted by Brazilian legend Pelé, and continue into a hall filled with television screens showcasing memorable soccer matches. Located in the Pacaembú Stadium, soccer fanatics can easily visit both in an afternoon. Leave with some Brazilian soccer memorabilia and a touch of nostalgia.
Location: Praça Charles Miler, Pacaembu, Sao Paulo - SP, 01234-010, Brazil
Open: Tuesday–Sunday from 9 am to 5 pm
Phone: +55 11 3664 3848
photo by Rodrigo Soldon (CC BY 2.0) modified
10
Sao Paulo Cathedral
One of the world's largest neo-Gothic temples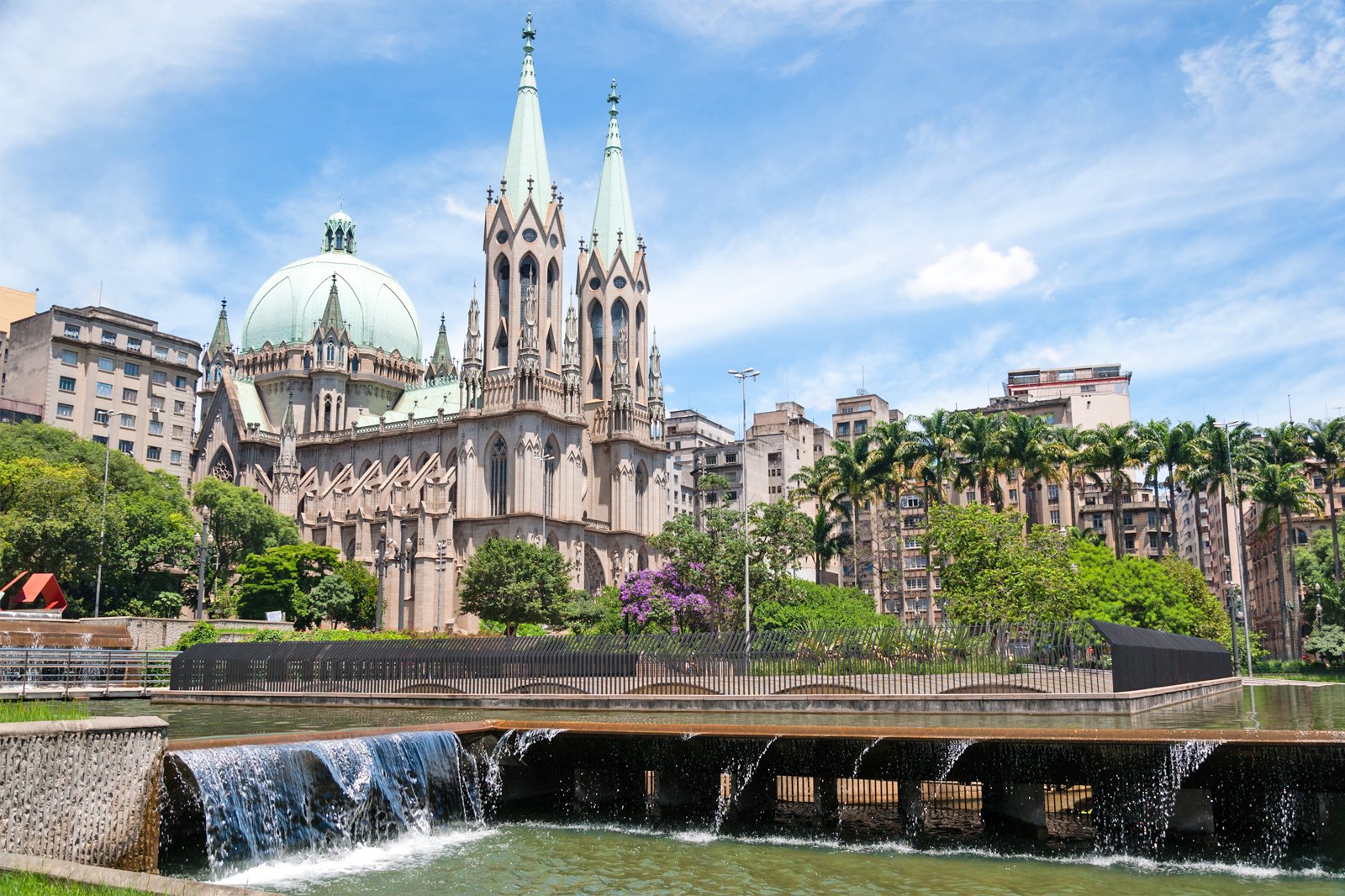 Sao Paulo Cathedral, also known as Catedral da Sé, is a massive 20th-century cathedral with a Renaissance-style dome and soaring gothic-style architecture. Scenes outside the cathedral may be hectic and crowded, but they remain picturesque nonetheless, with skinny palm trees lining the walkway leading up to it. The atmosphere inside is the polar opposite; visitors speak in hushed tones and the intricate stained-glass windows transform the sunlight into colorful artworks plastered across the walls. Walk up to the top of the dome for a great view of the city. Enjoy the serene atmosphere before braving the chaos outside, where you'll want to your belongings close to you.
Location: Praça da Sé, Sé, Sao Paulo - SP, 01001-000, Brazil
Open: Daily from 9 am to 5 pm
Phone: +55 11 3107 6832
11
Escape to Japan in Liberdade
The largest Japanese expat population in the world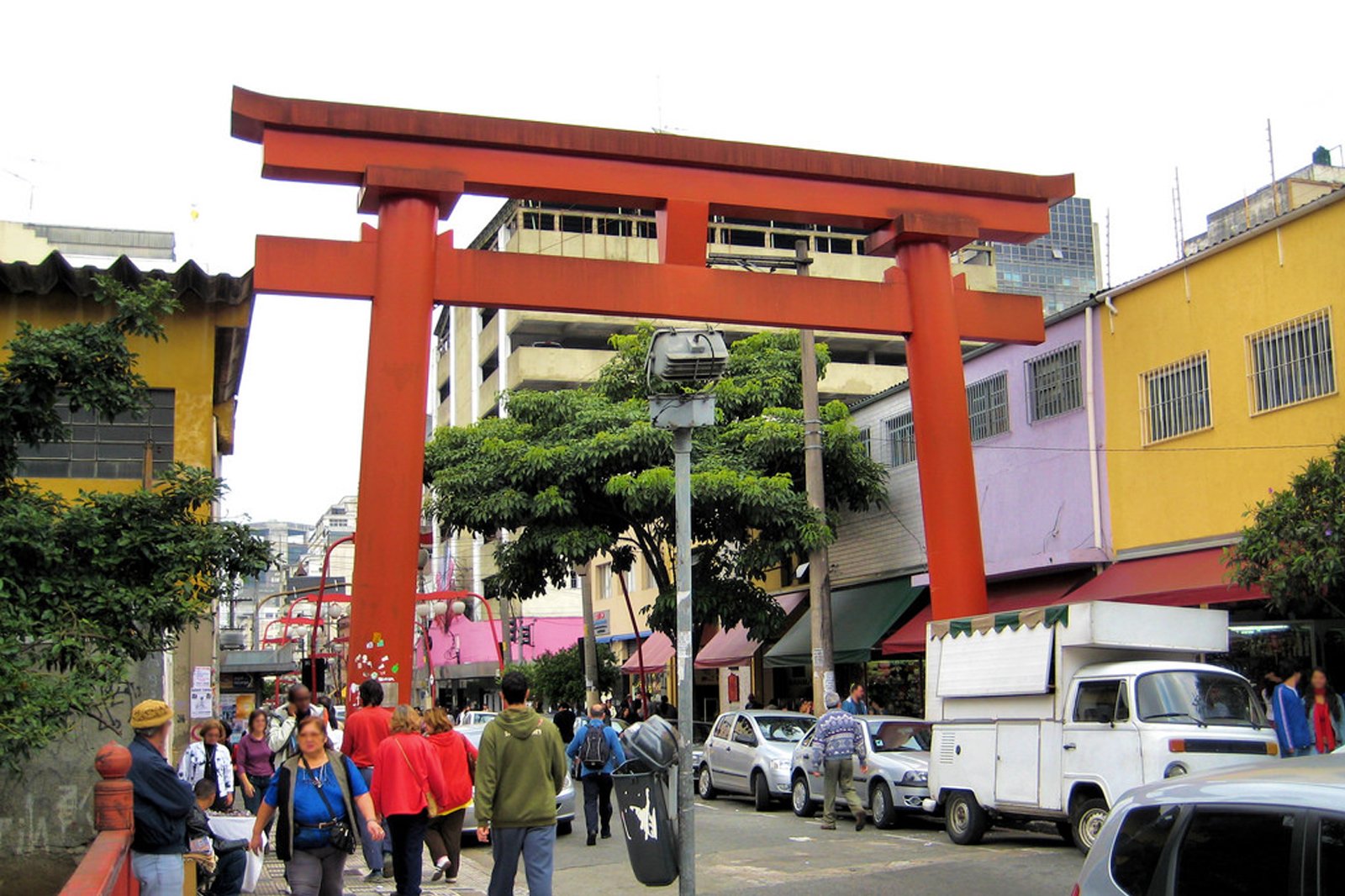 History
Budget
Photo
Unusual
As you wander around the Liberdade district of São Paulo, it's not hard to see why it could be mistaken for downtown Tokyo. Red lampposts holding Japanese lanterns and bright red torii gates for Shinto shrines line the streets. A myriad of Asian restaurants, shops and supermarkets are decorated with displays written in Japanese characters. In this area, you will find lots of amazing Japanese restaurants – make sure to try the sashimi at Izakaya Issa. For some light shopping, pop into the shops which sell cute Japanese products.
On weekends, there is a market at Liberdade Square, which sells Japanese street food and hand-crafted products. Also check online for any events going on, such as the Tanabata Matsuri festival (Japanese stars festival) and Chinese New Year.
Location: Liberdade, São Paulo - SP, Brazil
photo by Francisco Anzola (CC BY 2.0) modified
12
End the day in Vila Madalena
The city's artsiest neighborhood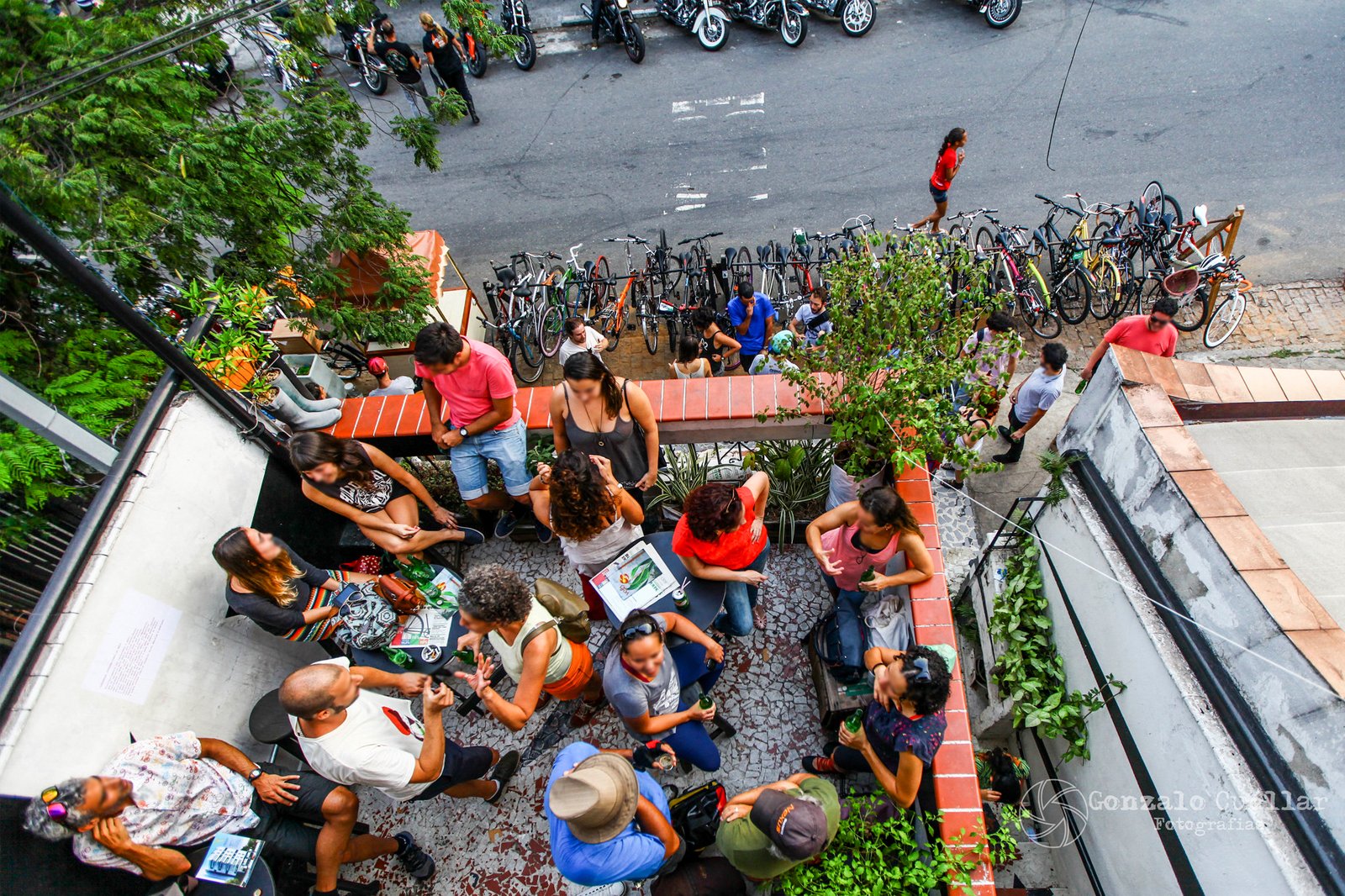 The bohemian neighborhood of the city, Vila Madalena is known for its quaint cafés, vintage fashion stores and contemporary art galleries. The district is extensively decorated with eye-catching street art, the most famous area being Beco Do Batman. After a day sight-seeing around the city, spend the evening at one of the many boho-chic bistros and bars. Go to L'aperô Bar & Bistro for delicious French food with a Brazilian touch, and Pé de Manga for their famous mango caipiroskas in a leafy setting. For a fine-dining, head to Tuju, which boasts 2 Michelin stars.
For any first-timer to Brazil, a caipirinha cocktail is a must. You won't have any trouble finding them at bars across the city. SubAstor is a basement bar with a speak-easy vibe and great cocktails. Go to Buraco for innovative cocktails and Mercearia São Pedro for an authentic boteco (Brazilian bar) experience. For live soul, samba and funk music, head to Cacique Bar, Madeleine Bar or Tamarineira.
Location: Vila Madalena, São Paulo - SP, 03178-200, Brazil
photo by Sergio Gonzalo Cuellar Mansilla (CC0 1.0) modified
Back to top