Hotels in San Clemente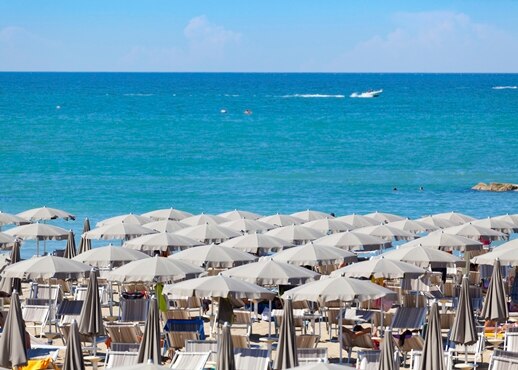 Search & Compare San Clemente Hotels
Find out more about San Clemente
Best hotels in San Clemente
How to find the best San Clemente hotels with Hotels.com

You'll find the perfect San Clemente hotels quickly and easily with Hotels.com. Whether you're looking for friendly accommodation for a family vacation or a luxury spa hotel for a romantic break for two, there are lots of excellent places to choose from in San Clemente. Hotels.com has teamed up with some of the best hotels in the San Clemente area, and each has been honestly evaluated and rated by genuine travelers so you can book with peace of mind every time. Take a look at photographs to get a realistic picture of what to expect when you arrive, and make use of the handy location map to plan your journey to and from the airport. It's easy to organize day trips to local sights and attractions or visits to nearby Florence from all Hotels.com accommodation in San Clemente.

What's San Clemente Like?

San Clemente is in the Tuscany region of Italy, and is part of the municipality of Regello near Florence. The River Arno flows through San Clemente and also through Florence, where you can cross at the famous Ponte Vecchio. Visit Florence Cathedral, more commonly known as the Duomo, a masterpiece of Gothic architecture that dates from the 13th century, or visit the Museo del Bargello which was the city's first public building and is home to a huge collection of art today. Hotels in San Clemente are also close to the Uffizi Gallery a fabulous 16th century palazzo that houses the most significant collection of Renaissance art in the world including masterpieces like Boticelli's 'Birth of Venus'. Be sure to see Michelangelo's iconic sculpture of David at the Galleria dell'Accademia, or catch an opera at Teatro Verdi before returning to your stylish hotel in San Clemente.

Tips for Getting Along with Locals in San Clemente

San Clemente is a friendly and attractive town, and although some locals speak English use of the language isn't as widespread as in Florence. It's worth learning a few words and phrases in basic Italian which is sure to make you friends and you'll find other useful tips at www.Hotels.com. Italy is a Catholic country so be aware of dress regulations when visiting religious attractions near San Clemente hotels such the Duomo or the Medici Chapel in the Church of San Lorenzo. Hotels.com accommodation in San Clemente is close to many friendly bars and restaurants where you can try regional dishes like white beans with sage and olive oil or sip a glass of local Chianti. We offer a simple and straightforward way to book on line or, if you prefer, why not speak to one of our agents working in 11 different languages to book today?