10 Best Things to Do in Denver
What is Denver Most Famous For?
Denver is famous for its collection of world-class museums, first-rate breweries, and historical landmarks. The city gets its 'Mile High City' nickname through its location on top of a mountain range, though this is not all it's known for.
A cosmopolitan character can be seen in Denver's burgeoning culinary and arts scene. While the list of things to do in Denver is seemingly endless, this is only the tip of the iceberg. With a flourishing artisanal and craft food scene, you can expect a memorable visit to Colorado's capital city.
What are the best things to do in Denver?
1
Larimer Square
Soak in the atmosphere of the heart and soul of the city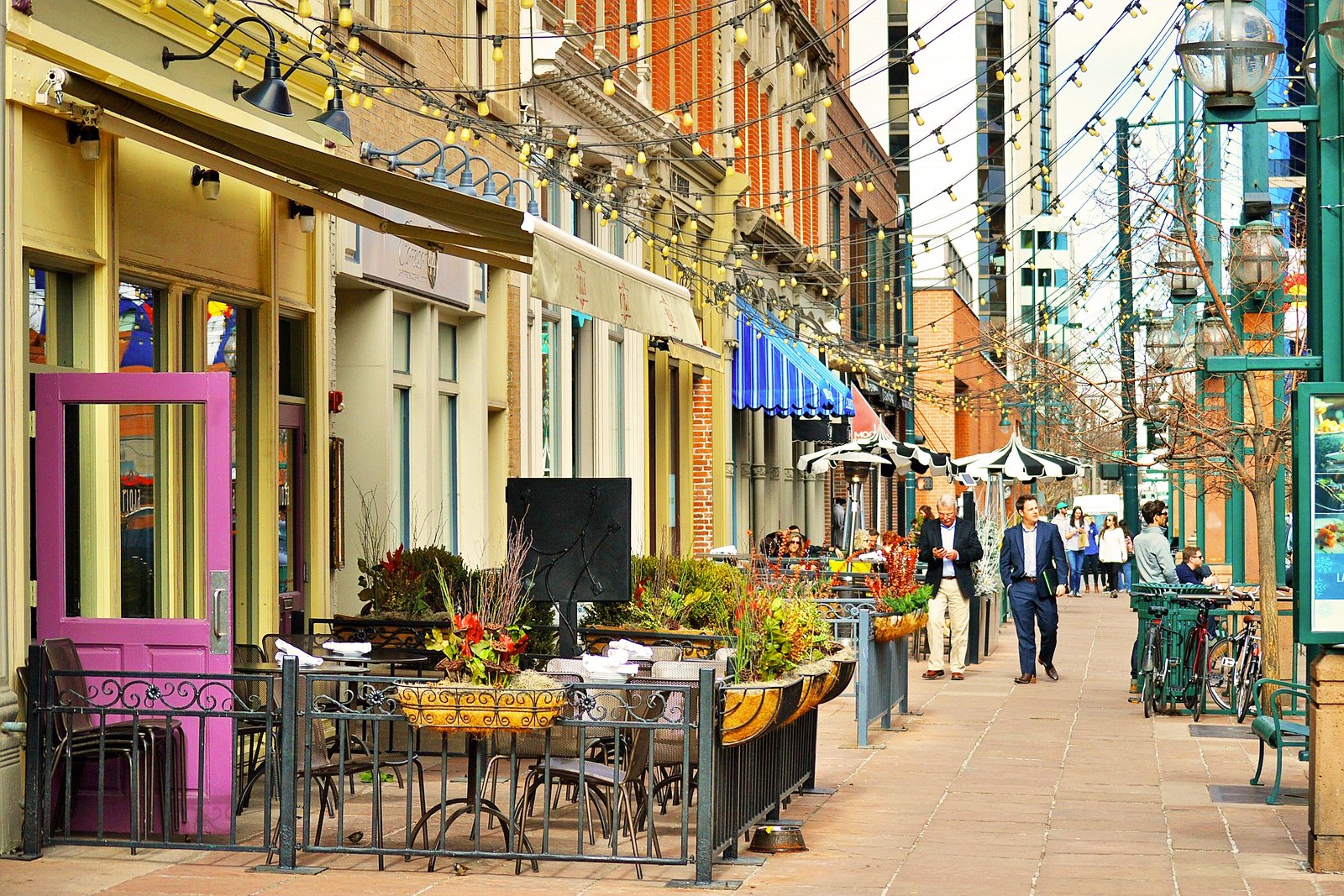 This historic neighborhood can be linked to the original pioneer camp set up by a group of Native American and settlers in 1858. After they struck gold at the foot of the Rocky Mountains, word spread and east-coasters flocked to the west. The energy of the square is palpable, with bustling crowds and pretty string lights strewn almost everywhere. The frenzy of people is almost enough to get that natural kick-start you need in the morning, though the square is lined with cafés if you still need your caffeine hit. Local hotspot, Snooze, gets a special mention for their variety of pancakes.
Read more
Location: 1430 Larimer, No.200, Denver, CO 80202, USA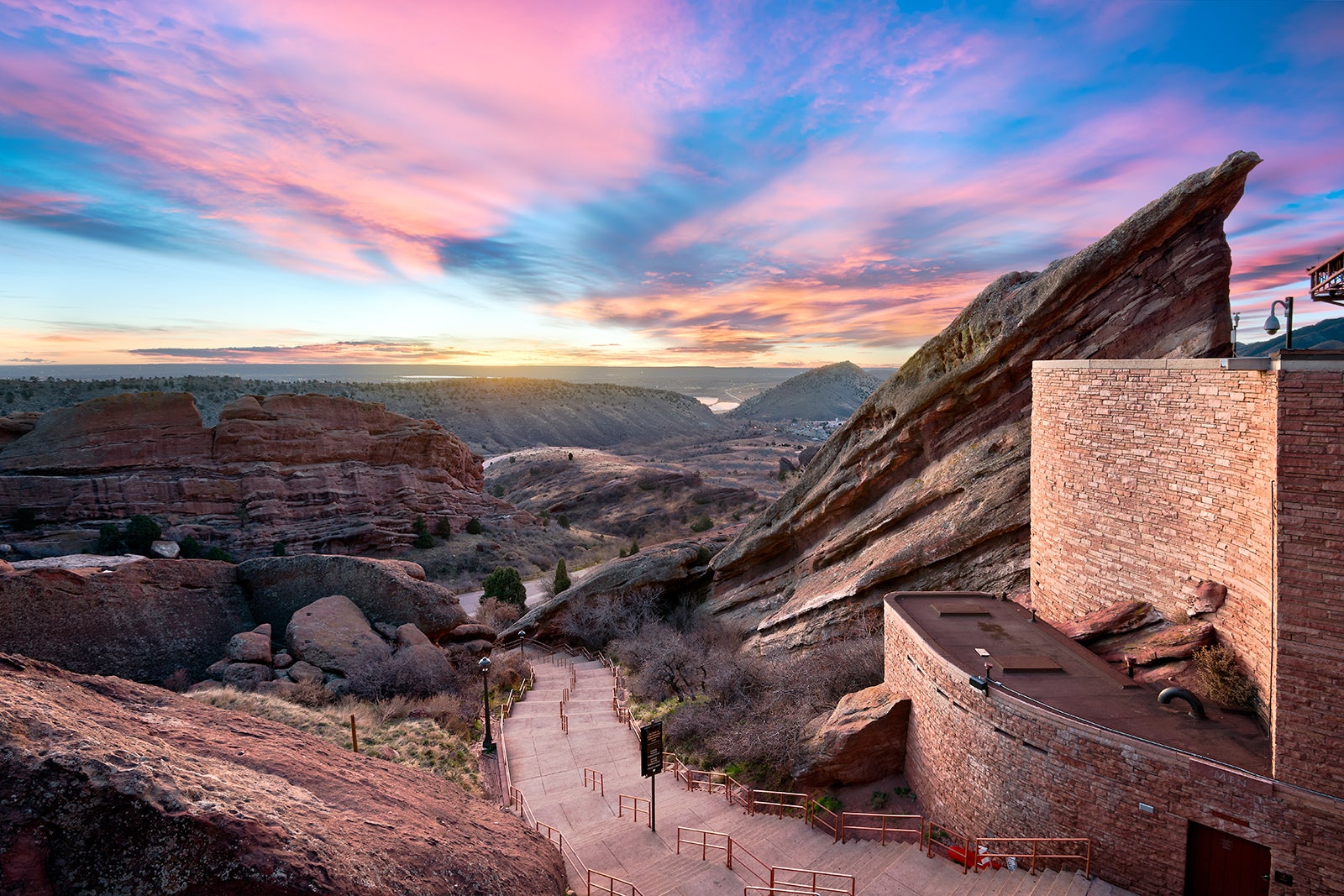 Red Rocks Park and Amphitheatre in Colorado is one to tick off your list if you're an outdoor enthusiast. You can enjoy the beautiful scenery, immersed in its iconic red and orange hues, on the many hiking trails the park has to offer. For a short hike, venture down the Trading Post Trail, which takes you through 1.5 miles of cinnamon-dusted buttes. Make sure to stop by the visitor center to get information on the different trails and the park's history. Also worth visiting is the amphitheater. The theatre is geologically formed by the red rocks, giving it impressive acoustics. Look out for any concerts or events during your trip.
Read more
Location: 18300 West Alameda Parkway, Morrison, CO 80465, USA
Open: Daily from 7 am to 11 pm
Phone: +1 720-865-2494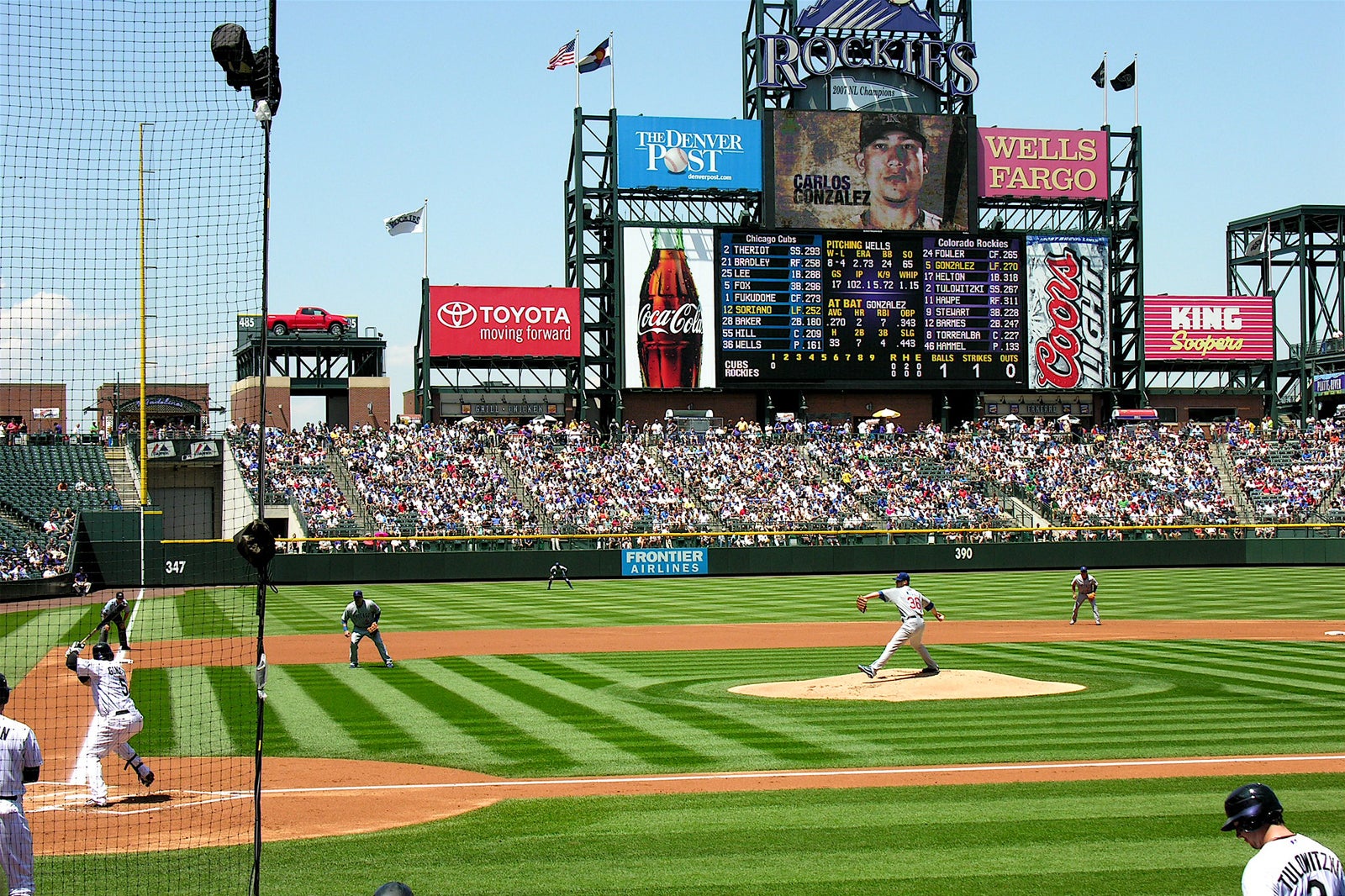 Settle down for a delightful view of the mountains and some baseball at Coors Field. Located in LoDo district, The Rooftop deck gives you the best views in the stadium. At the center of The Rooftop is the Tavern Ballpark – a bar at exactly one mile above sea level. The bar itself is 52 feet 10 inches long, with 52 craft beers on tap. Just to top it off, Coors Field does some of Denver's best Rocky Mountain oysters, which is a local delicacy of fried bull testicles (yum). What more could you want?
Read more
Location: 2001 Blake Street, Denver, CO 80205, USA
Phone: +1303-292-0200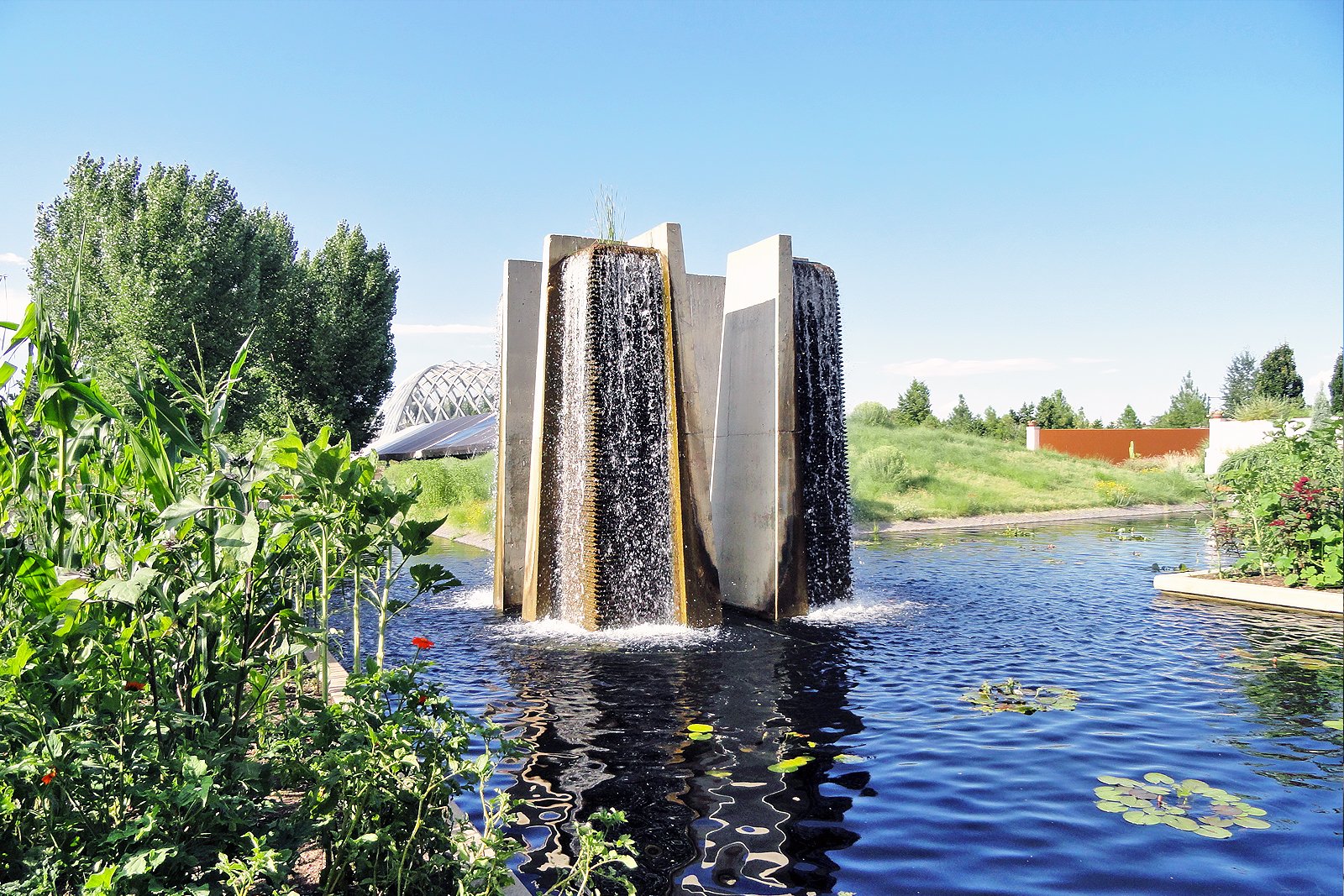 Denver Botanic Gardens truly are a sight for sore eyes. With 50 gardens, it's easy to lose track of time while meandering through the vast greenery. There are a variety of environments, from a Japanese garden to a South African one. You can also enjoy art sculptures dispersed throughout the gardens. It's said the gardens are enjoyable in any season, so be sure to keep this on your list year-round. Before visiting the gardens, check out if any festivals or events are on as this is another way to really enjoy the grounds.
Read more
Location: 1007 York Street, Denver, CO 80206, USA
Open: Daily from 9 am to 8 pm
Phone: +1 720-865-3500
5
LoDo
Go shopping in Denver's oldest neighborhood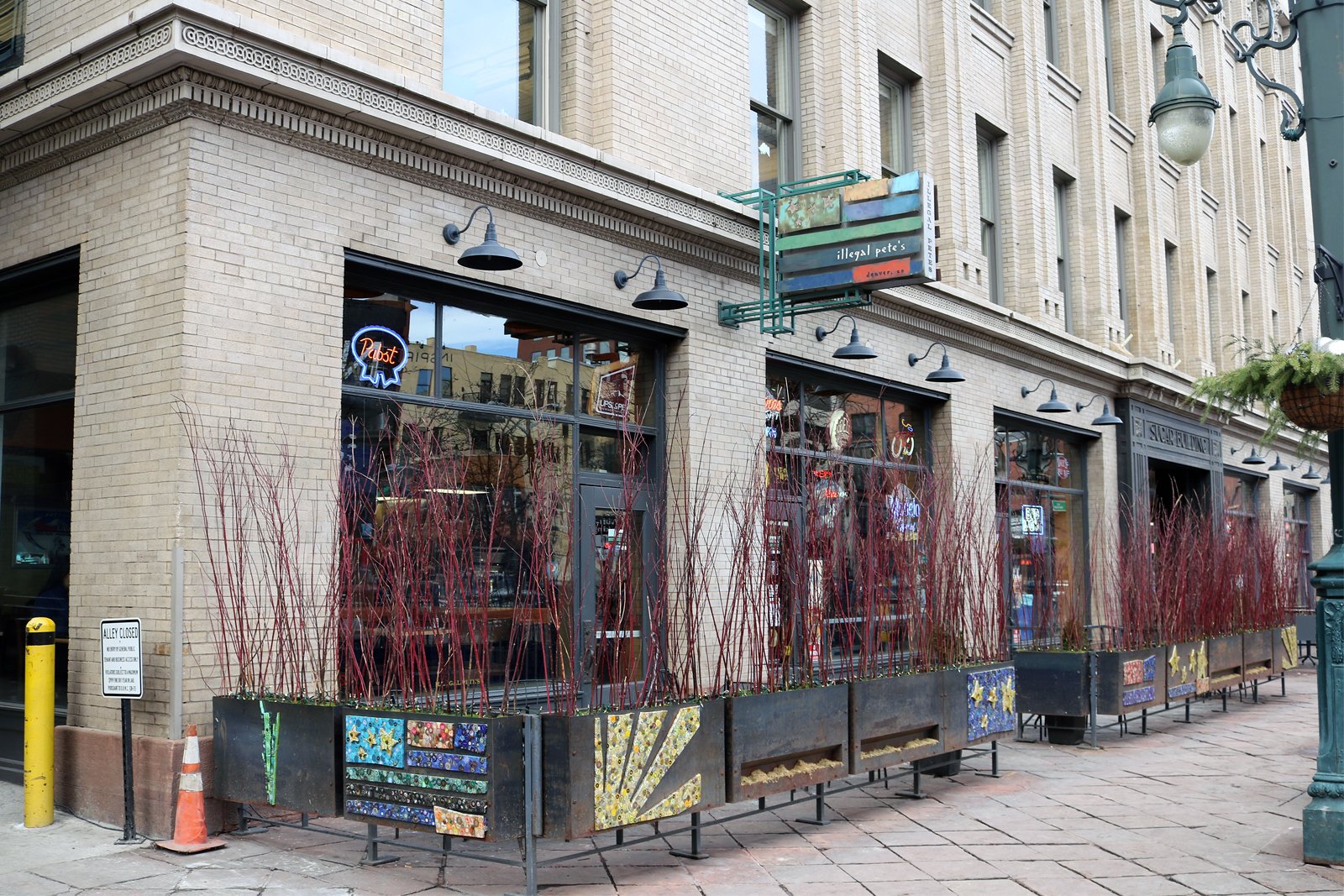 One can never say no to a little retail therapy, especially if it comes in the form of charming streets filled with amazing boutiques and food. Shops around here mostly sell vintage and boutique goodies, but that makes it all the more charming. Old South Gaylord Street sees old houses turned into unique boutiques that sell everything from wine to art. Old South Gaylord Street and the equally interesting Cherry Creek both are located near the neighborhood of LoDo, which is the city's oldest area. It's definitely worth finding accommodations around here.
photo by Jeffrey Beall (CC BY 4.0) modified
6
Union Station
Historic transit station in Denver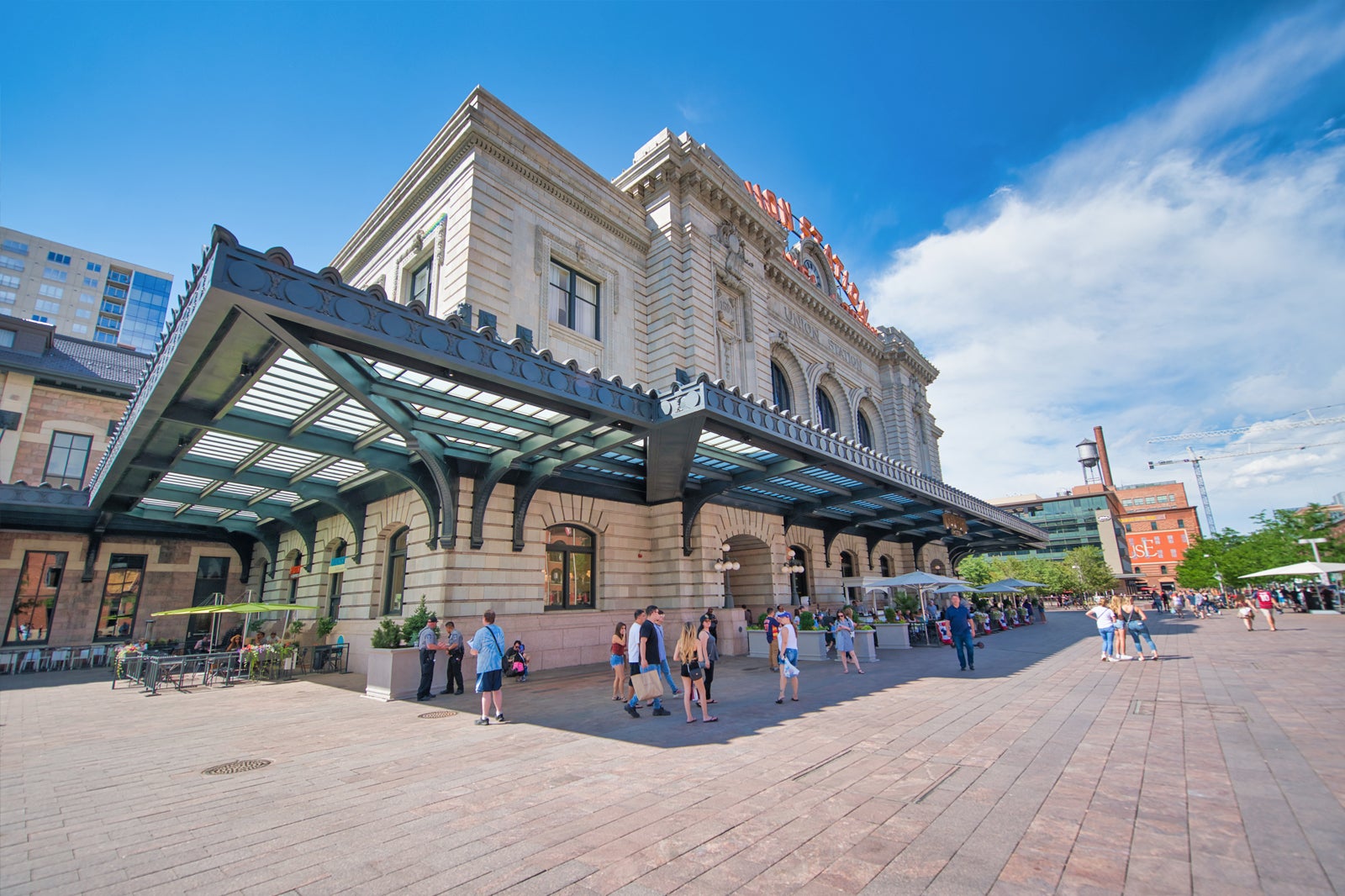 Union Station is a 2 for 1 package – a shopping and dining center that also functions as a public transit station. On top of that, it boasts a rich history, which is elaborated in an hour-long tour of the station. The station merges the history of Denver with the contemporary craft phenomenon that is currently happening in the city. Mercantile Dining & Provision and Stoic & Genuine have both gotten the nod by tourists and locals for their world-class dining. It is also said that the best way to experience the station is by sitting back and people-watching on one of the couches or chairs dotted around the station.
Location: Union Station, Denver, CO 80202, USA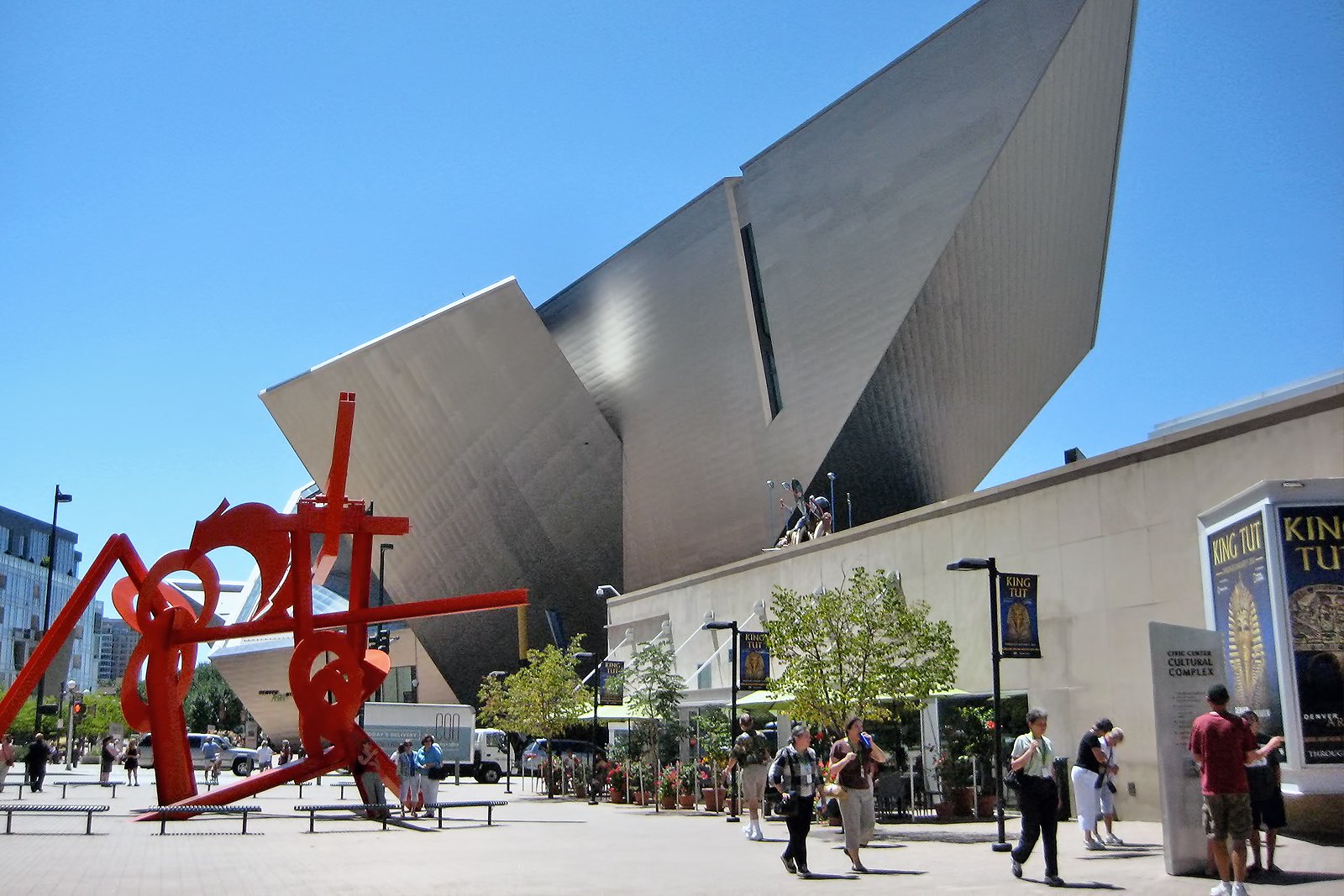 The Denver Art Museum holds art and artifacts from pre-Colombian to present times Come here to immerse yourself in culture and history, while sheltering yourself from that Colorado heat. The museum shop is also worth a visit for those who love unique souvenirs. Denver Art Museum is found in the neighborhood of Capitol Hill, which is a lovely area to walk around aimlessly. Have a look around The Hamilton Building, which is an architectural attraction in itself. Nearby, is the museum of abstract expressionist Clyfford Still and The Art Hotel, which also has its own impressive art collection.
Read more
Location: 100 West 14th Avenue Parkway, Denver, CO 80204, USA
Open: Friday from 10 am to 8 pm, Saturday–Thursday from 10 am to 5 pm
Phone: +1 720-865-5000
photo by J. Miers (CC BY-SA 3.0) modified
8
Parks in Denver
Enjoy the greenery in the Colorado sun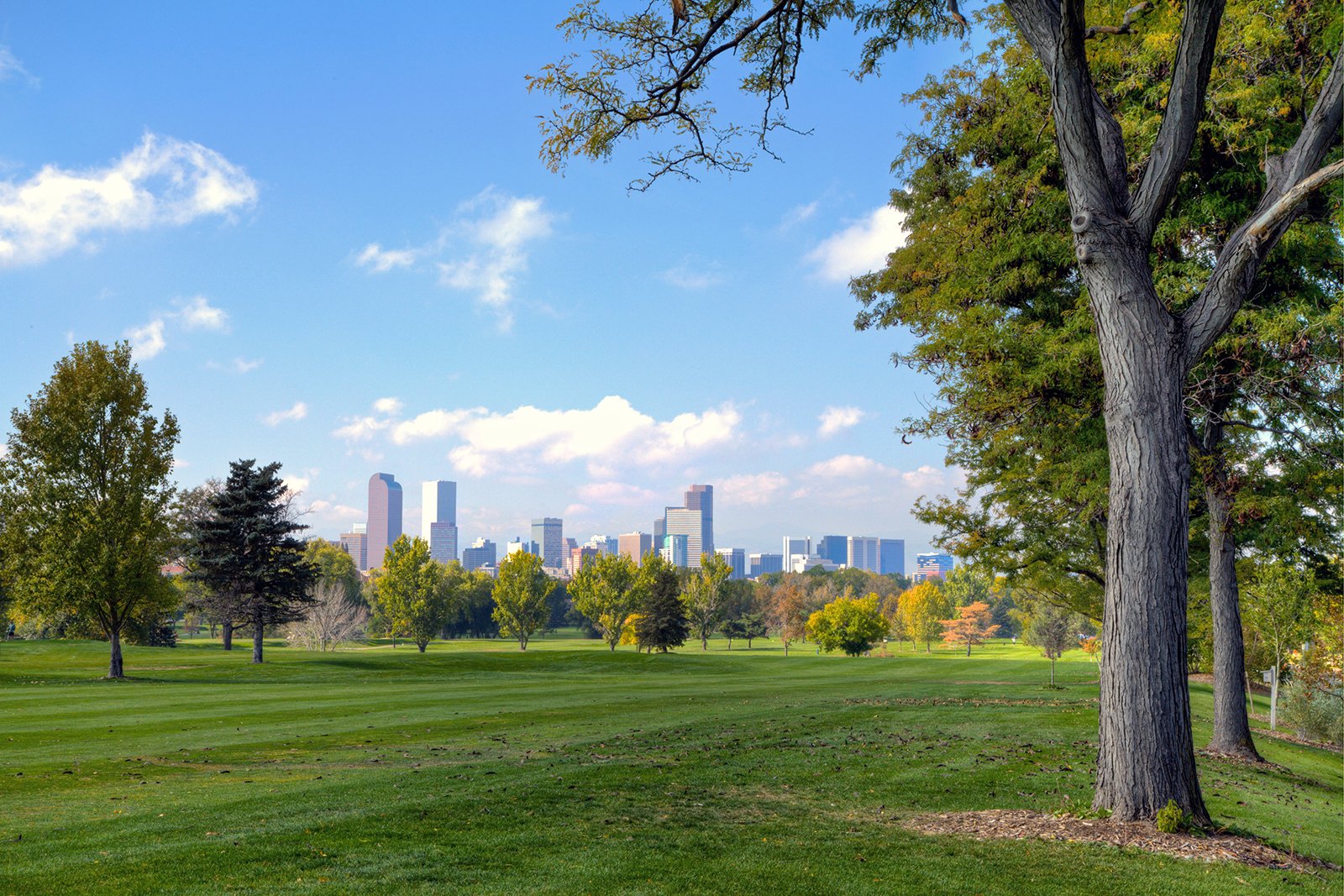 Choosing a park to sunbathe in can prove difficult when there's as much choice, as there is in Denver. Often described as a city known for its sunny disposition, a picnic seems like the right idea. Washington Park, just by downtown Denver, contains two lakes and two flower gardens, one of which is a replica of George Washington's gardens at Mount Vernon. For a more unique park, pop over to the urban Confluence Park, where you can also hop on the Denver Trolley for a 30-minute scenic ride along South Platte River. The gorgeous tree-lined Cheesman Park has a pavilion, flower gardens and views of the mountains. One thing worth mentioning is that Cheesman Park was Denver's first cemetery, so maybe don't come here at night.
9
Denver breweries
Embark on a Denver Beer Trail
Denver's beer scene is no secret and we can see this in the quantity and quality of its breweries. The beer craze in Denver can perhaps be linked back to either beer giants Coors or the Rocky Mountain Brewery. In recent years, the microbrew scene has exploded and continues to do so. There's even a Denver Beer Trail, if you dare to try it. Beer aficionados are guaranteed to get their money's worth. For a good and adventurous brew experience, check out Breckenridge Brewery, located just a block away from Coors Field. They offer unique brews such as Agave Wheat, Breck Indian Pale Ale or Oatmeal Stout.
photo by Adam Bruderer (CC BY 2.0) modified
10
Denver Performing Arts Complex
Catch a brilliant musical or opera at this stunning space
The Denver Performing Arts Complex is right in the middle of the city's art and culture hub, making it a great place to visit after dinner. It contains several impressive venues specifically designed to bring out the best of any show. The Ellie Caulkins Opera House and the Boettcher Concert Hall are must-visits at the Denver Performing Arts Complex.
With a busy schedule packed with an ever-evolving selection of musicals, performance artists, comedians and musical acts, there's no shortage of great entertainment on display. Plus, the nearby streets are lined with great bars if you're looking for more late-night fun after a show.
Location: 1400 Curtis Street, Denver, CO 80204, USA
Phone: +1 720-865-4220
photo by Onetwo1 (CC BY-SA 3.0) modified
Back to top