Chinatown in San Francisco
Explore and Experience San Francisco's Iconic Ethnic Neighborhood
San Francisco's Chinatown is the iconic Chinatown, the one people think of when they hear the term, and offers 24 blocks of culture, shops, eateries, and history. It's the oldest Chinatown in North America and is among the largest enclaves of ethnic Chinese outside of Asia. It's renowned as one of the most popular and famous places in San Francisco and draws more visitors every year than even the Golden Gate Bridge.
Not only will you find unique craft and gift shops and fantastic dining and bars here, but you can also participate in celebrations, festivals, and live entertainment events throughout the year, including one of the largest Chinese New Year festivals in the entire nation. There's plenty to do here that's family-friendly, as well as activities that are geared more toward adults, from neighborhood bars and nightlife to souvenir stores.
Chinatown in San Francisco - one of the highlights of 12 Best Things to Do in San Francisco and 11 Best Free Things to Do in San Francisco (Read all about San Francisco here)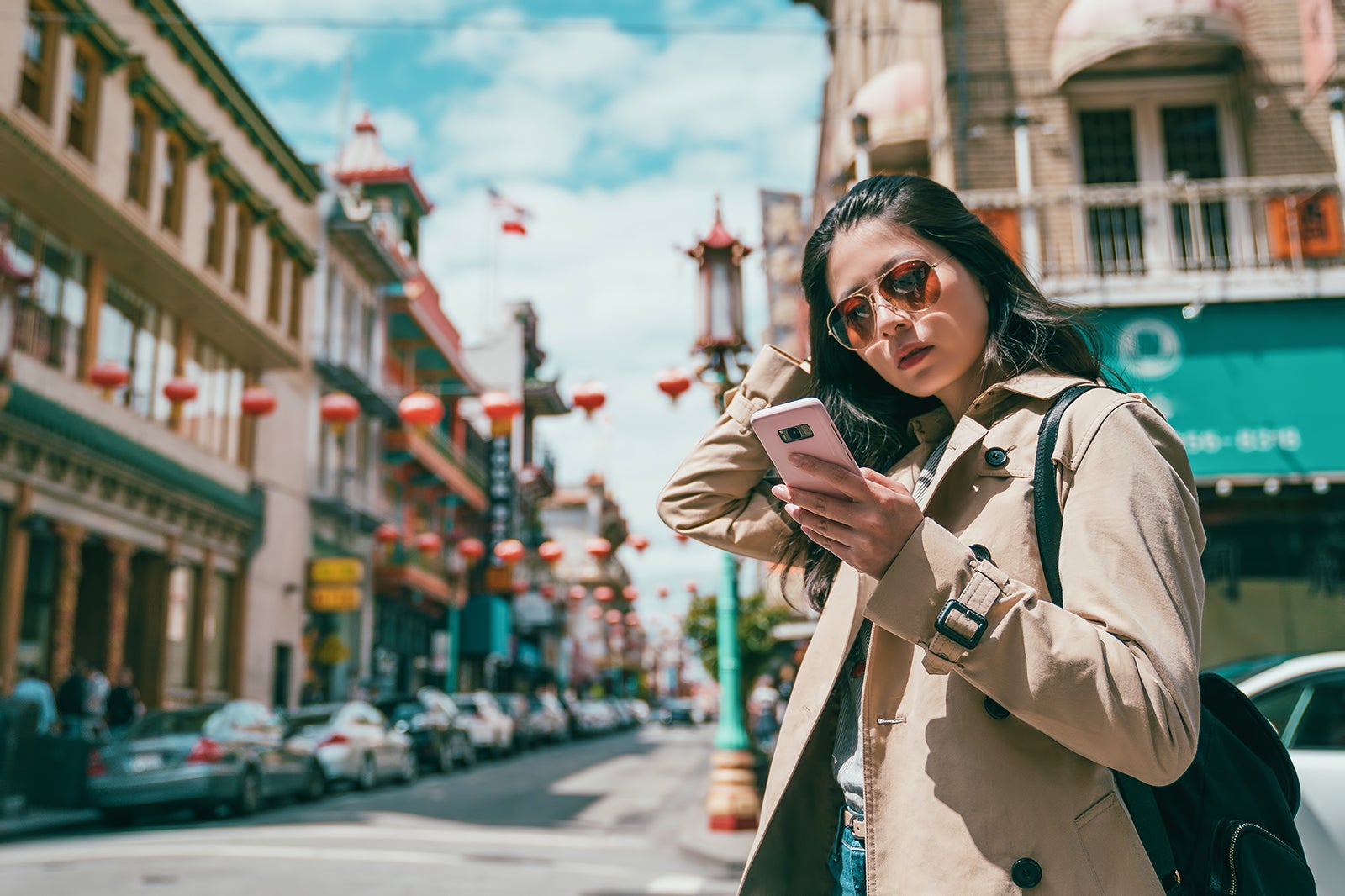 Highlights of Chinatown
Seeing everything you want to see in Chinatown should start with Dragon's Gate. This world-famous gate is featured on postcards and is among the most authentic Chinatown gates in the nation. Then it's time to decide what you want to do next. You can visit hip and airy boutiques offering vivid, handcrafted kimonos, head for family-owned traditional Chinese tea houses, visit historic dive bars, or head for ultra-hip lounges.
One of the more iconic shops in Chinatown is the Golden Gate Fortune Cookie Company, which has been here since 1962 and allows you to see the process of making the fortune cookies that are a staple of American Chinese meals. You can even personalize a fortune cookie for a nominal fee. If you're looking for quality Chinese cookware for your home, check out the Wok Shop, which has been here for almost 50 years.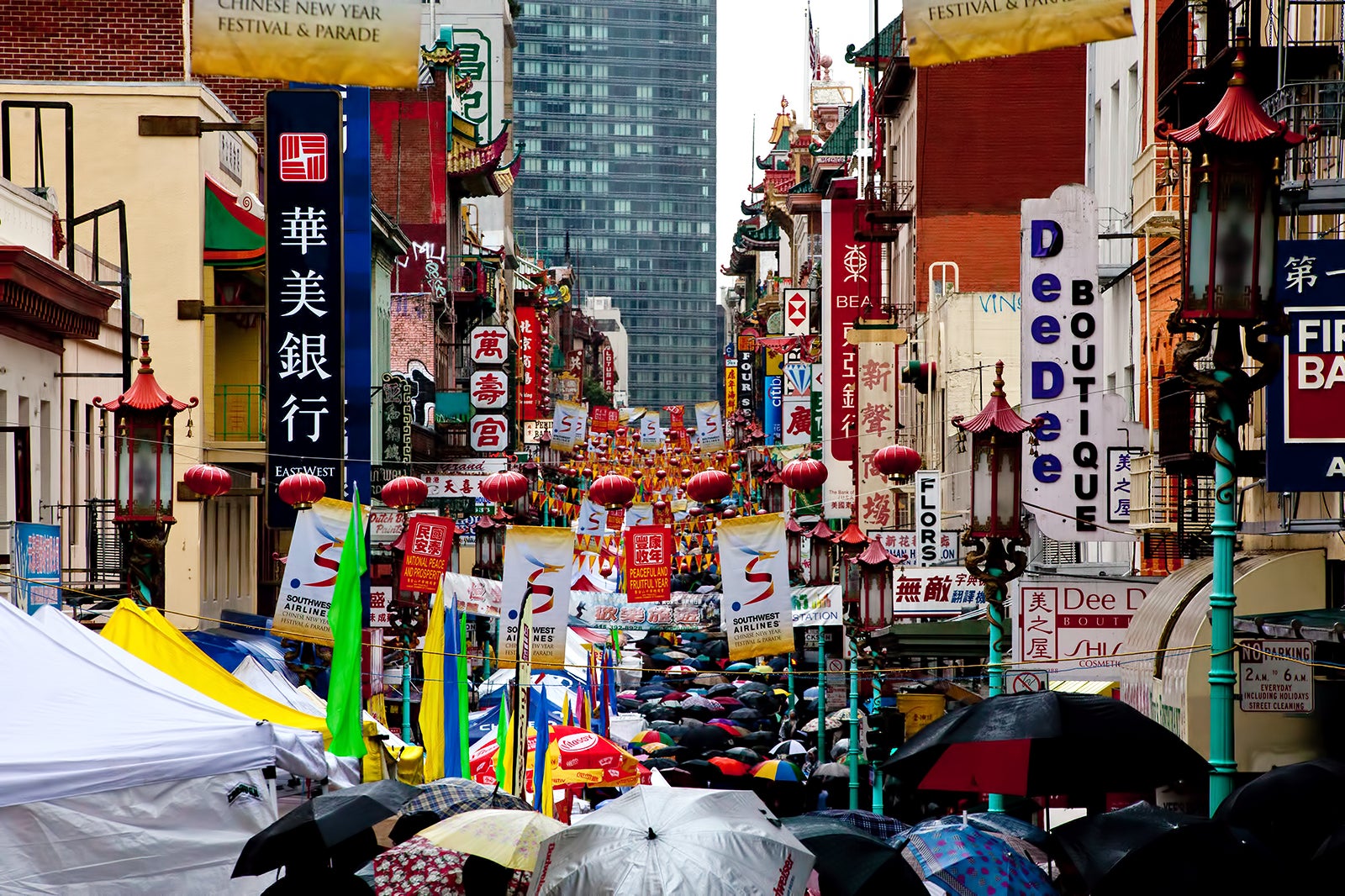 History of Chinatown
Chinatown's origins go back to the 1850s, when it was the major port of entry for Chinese immigrants to the United States. Its early days were less than auspicious, but by the end of the 19th century it was a tourist destination due to the sense of mystique that accompanied it in the eyes of Americans. In 1912, one of Chinatown's most famous restaurants, Sam Wo, opened, and it's been here ever since.
Chinatown has long been the icon and archetype of similar Chinatown neighborhoods across the country. It has weathered gang wars, crime waves, economic decay, and revitalization. It has, time and again, renewed itself, and today it's more popular than ever and is a staple among San Francisco visitor attractions, guided by the Chinatown Community Development Center. It's the location of the Chinese Culture Center and the Chinese Historical Society of America.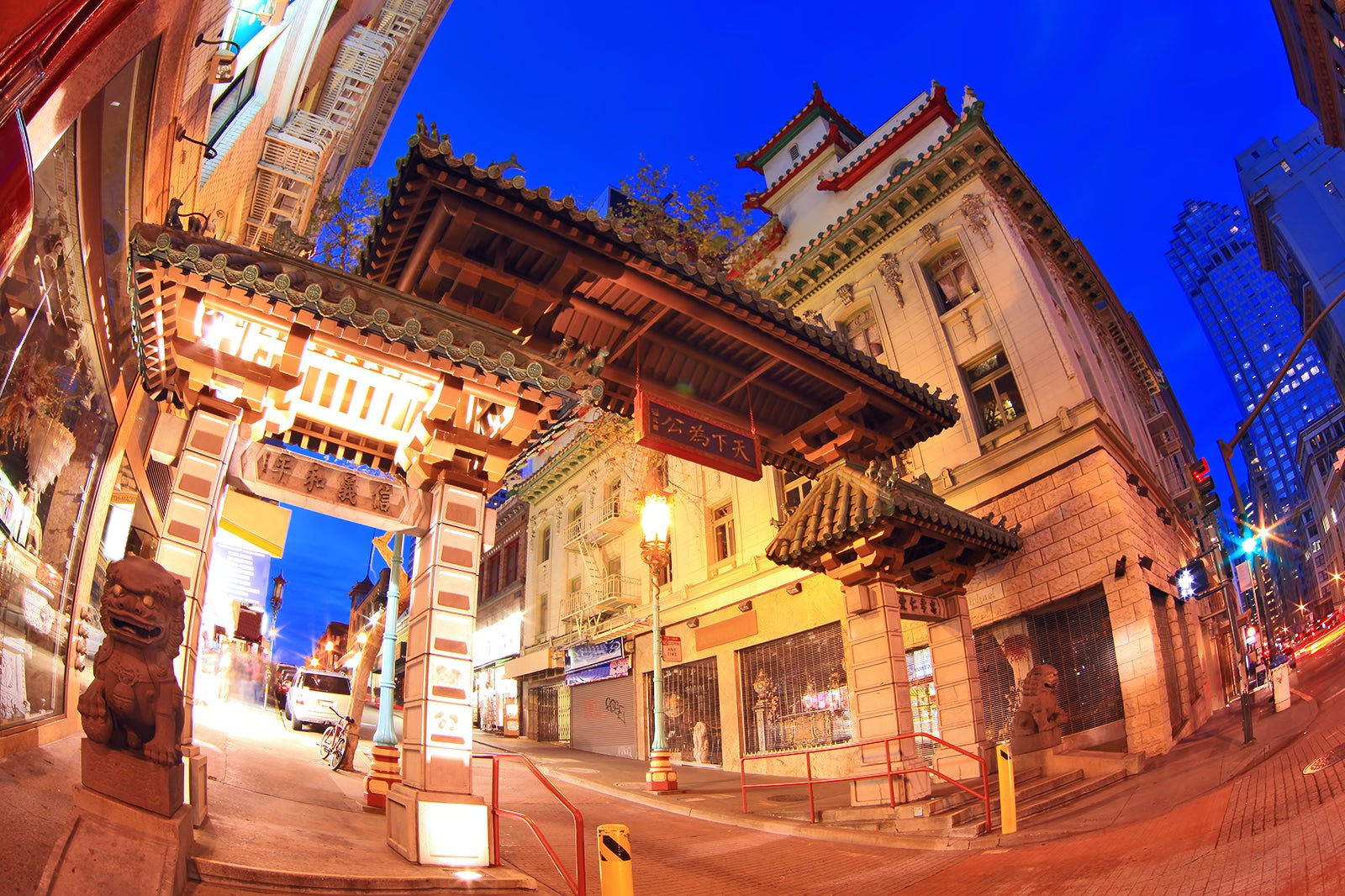 Good to know before you go to Chinatown
Chinatown is a major attraction for visitors to San Francisco, but it's also a residential neighborhood where thousands of Chinese people live and work. The locals don't always appreciate outsiders wandering through their neighborhood, so when you visit, it's best to stick to the commercial and retail areas of the area out of respect. Many of the businesses in Chinatown are family-friendly. The food here is in a very real way the original Americanized Chinese cuisine, and it's the birthplace of chop suey.
Streetcars serve the southern section of the neighborhood and are a great way to get here to visit. Ride-shares can also transport you to the neighborhood. Once here, Chinatown is very walkable, so be sure to wear your most comfortable walking shoes. The Chinese New Year celebration is the most crowded time of year and can get pretty rowdy, but it's also a great celebration.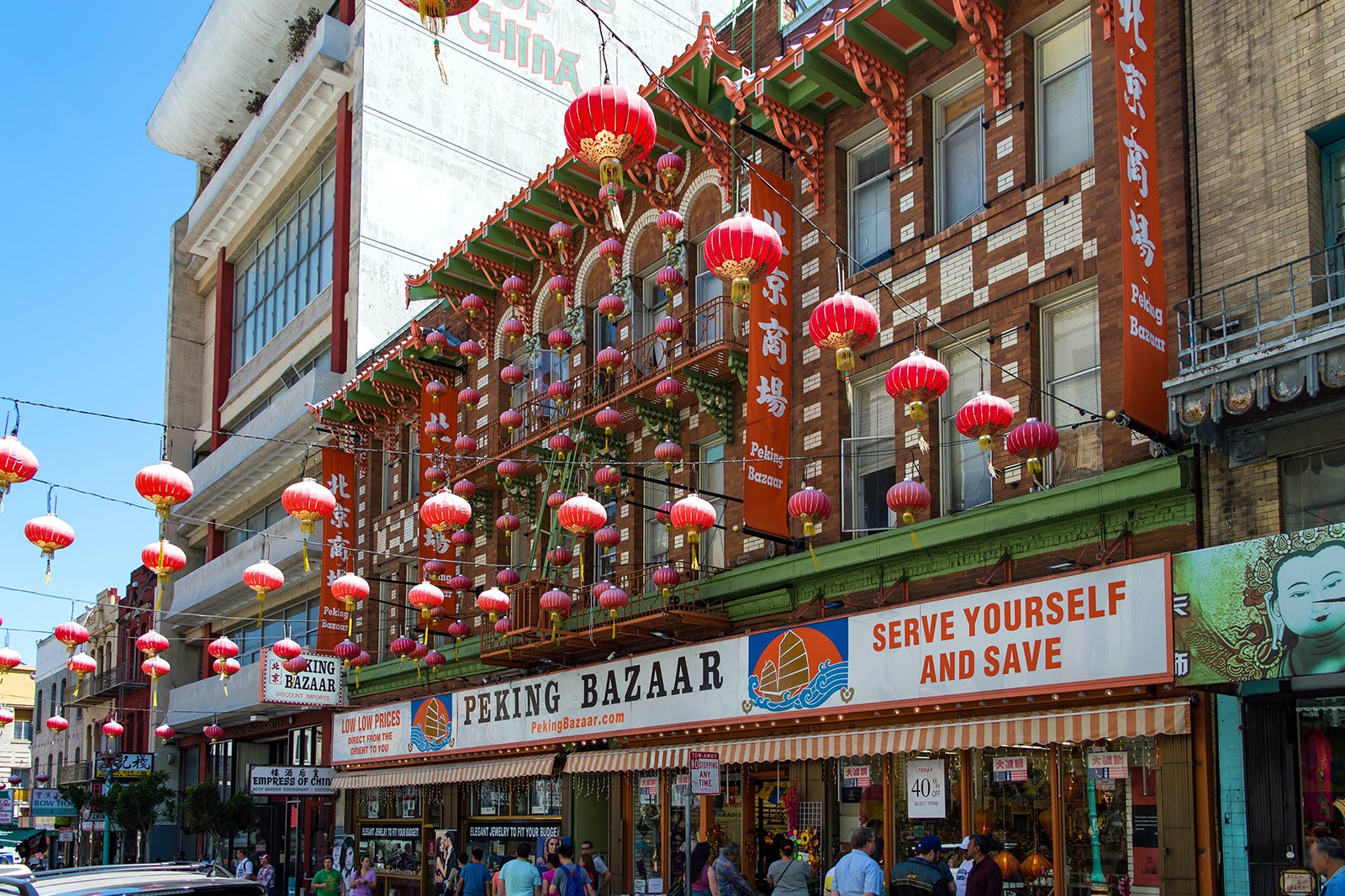 Chinatown in San Francisco
Back to top