The Blue Man Group is a comedy, theatre, rock concert, and dance party combined. You can enjoy an outrageous and sensory show from this worldwide group of talented performers, right in the heart of Universal Orlando Resort™.
The Blue Man Show Orlando features an upbeat trio of multi-instrumentalists with several episodes of audience participation and it appeals to pretty much all ages. The show is a must-see for its entertainment value and unique showmanship. It's one of the theatrical features that you'll hardly find elsewhere on the planet. It's simply one of the great things to see as a family while visiting Orlando.
Blue Man Group Orlando - one of the highlights of 50 Best Things to Do in Orlando and 11 Best Things to Do in Universal Orlando (Read all about Orlando here)
The successful Blue Man Group performance, which was formed in 1991, has entertained well over 35 million people worldwide. Located at Universal Orlando Resort's popular CityWalk™, which is lined with bars and restaurants for before and after the show, the performance is a unique evening event you have to experience for yourself.
The show uses technology, art, science, laughter, and music to entertain its audiences. It will leave you happy, confused, excited, euphoric and wanting more. The music is infectious, and the fact it's without dialog means people of any nationality can join in and fully enjoy the show.
Tickets are available with additional experiences, such as VIP treatment, which includes a backstage tour and VIP lanyard, and a Meal and Show Deal, which includes a choice of restaurants. The general ticket also gives you priority seating at selected restaurants at Universal's CityWalk™, where parking is available.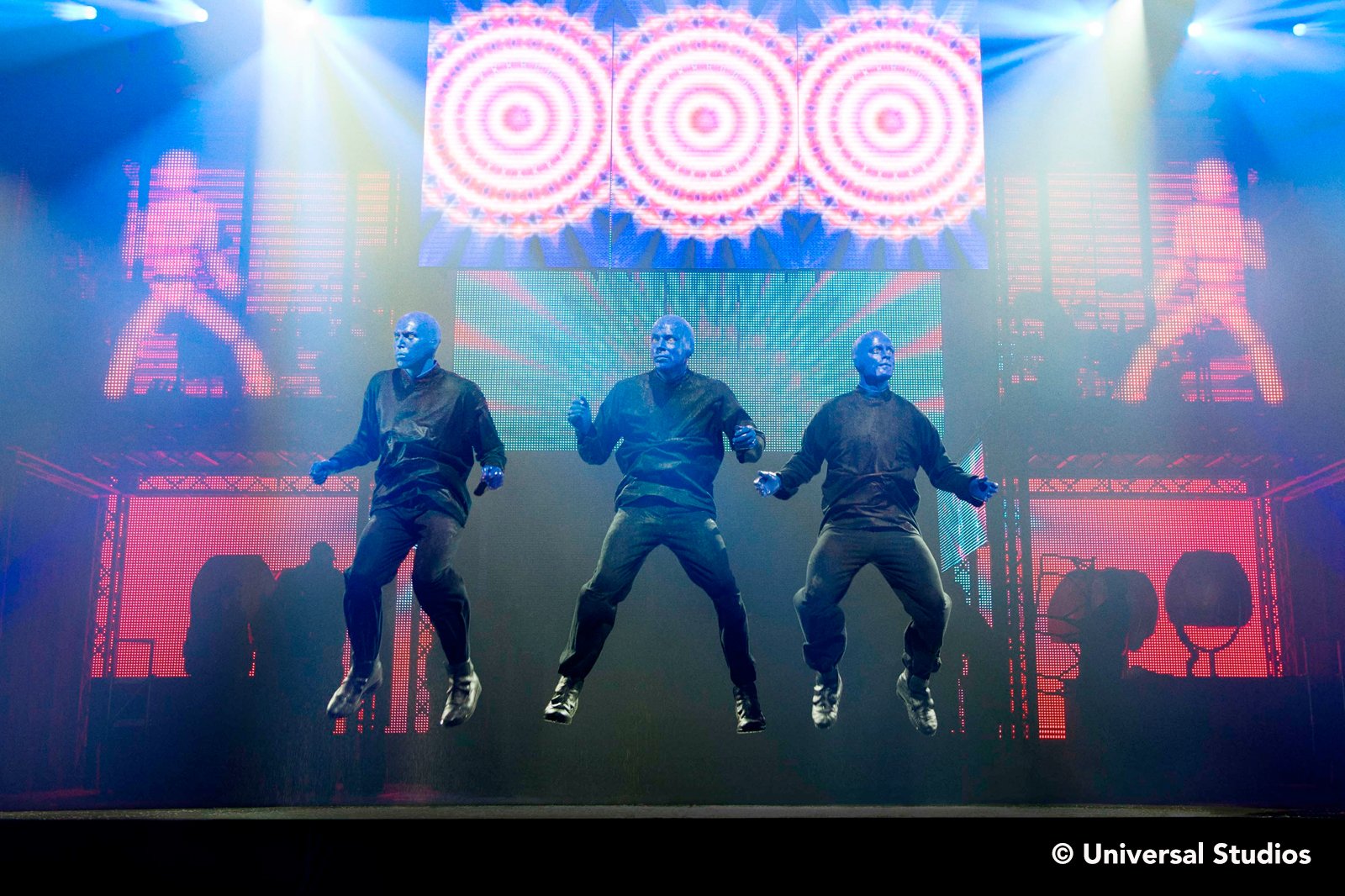 Blue Man Group Orlando
Location: Universal Orlando Resort, 6000 Universal Blvd, Orlando, FL 32819, USA
Phone: +1 407-258-3626
Back to top