Hotels in Karlovy Vary, Czech Republic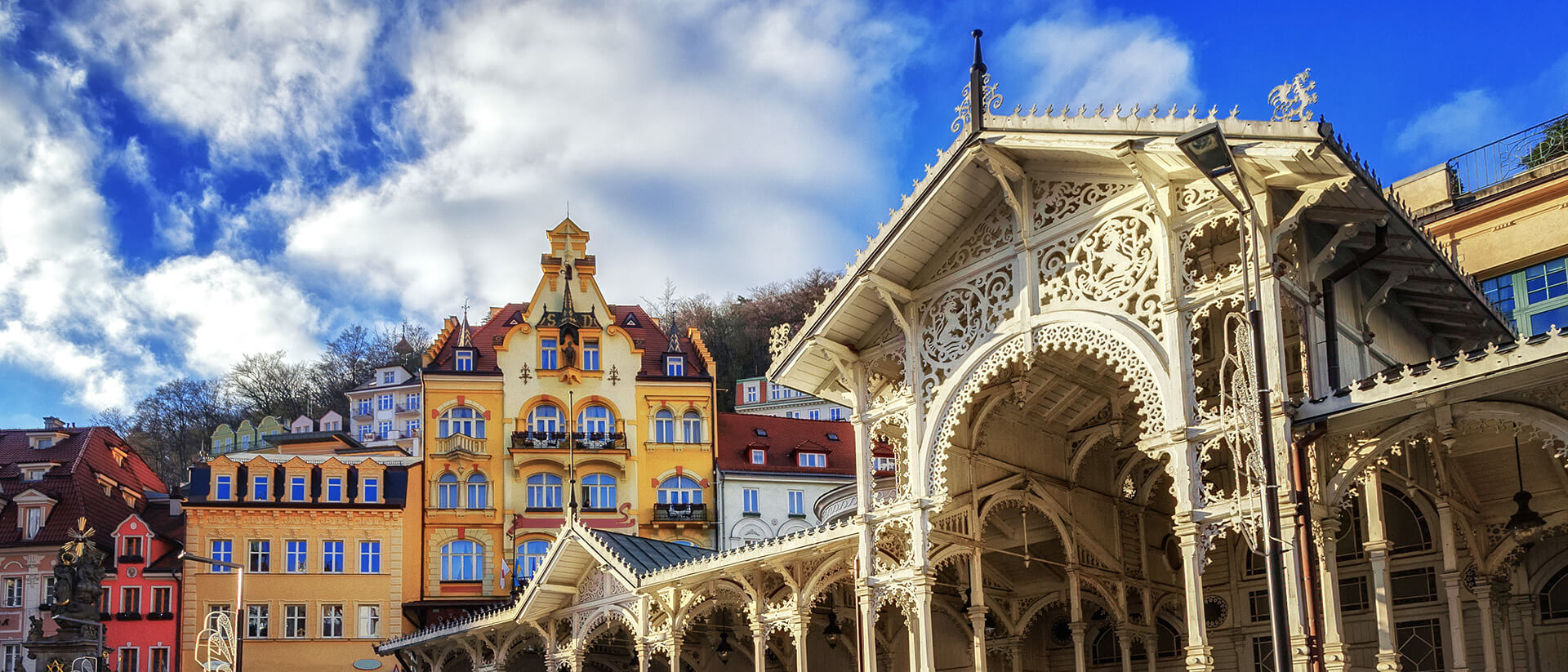 Search & Compare Karlovy Vary Hotels
Find out more about Karlovy Vary
Best hotels in Karlovy Vary
Finding the Best Karlovy Vary Hotels With Hotels.com

Also known as Carlsbad, Karlovy Vary has long been one of Europe's most exclusive resorts due to its thermal baths that have been thought to possess miraculous properties. Sample the baths and see the town's wonderful architecture by booking Karlovy Vary hotels on the Hotels.com website. You can stay like a king in period hotels that retain their air of luxury and grandeur or opt for cheaper options that still have plenty of charm. We provide all of the information needed to make the right choice: From photographs of hotel rooms to reviews by previous travelers, and location maps detailing exactly where you would be staying, Hotels.com provides the low down on all of the best places to stay in this magical destination.

What's Karlovy Vary Like?

Karlovy Vary is elegant, colorful, and full of history. For hundreds of years, it was the place for European aristocrats and kings to come and enjoy the waters. It also attracted famous names like Ludwig van Beethoven, Goethe, and Chopin due to the healing properties of its water. The town's past glories mean that there are many beautiful sights. Some of the hotels are sights themselves, such as the Grandhotel Pupp. There are multi-colored thoroughfares like Vridelni Street, the luxurious Opera House, as well as the springs which are often surrounded by attractive colonnades. See the city from the Diana Observation Tower, learn about the local brew Becherovka, see the glass works at the Moser Museum, or hike and cycle through a huge network of forest paths. You can even enjoy a round of golf, play some tennis or place a bet at the local race track.

Tips for Getting Along with Locals in Karlovy Vary

The people of Karlovy Vary are like most Czechs - open, friendly, and eager to help visitors make the most of their time. Many will speak decent English, although they might be delighted if you try to speak some Czech as well. They might have some useful tips about how to secure the best souvenirs. Instead of relying on the gift shop at the glass works, locals can point you towards small craft shops offering hand crafted items. Karlovy Vary is also a city of culture - so join the locals at the Folklore Festival in September or the Film Festival in July. With such a rich musical past, classical performances are always being staged, so ask your concierge for details and maybe they can arrange cheap tickets. It might also be a good idea to rent a car to see some of the sublime natural sights when you visit Karlovy Vary with Hotels.com.