Vat Phou
UNESCO World Heritage Site in Champasak
Vat Phou (temple-mountain in Lao) lies at the base of Phou Kao Mountain, with views of the Mekong River and Champasak Province. The ancient Khmer temple complex is a UNESCO World Heritage Site, with intricate structures built between the 5th and 15th centuries. You'll see plenty of temple pillars, reservoirs, lintels, pediments, and palaces throughout your visit at Vat Phou.
There's also a natural spring, which locals believe contains holy water. The complex's onsite museum displays statues of Buddha and Hindu deities such as Shiva, Vishnu and Nandi. Vat Phou is one of the largest archeological sites in Laos – its oldest structure is a sandstone temple dating back to the 5th century.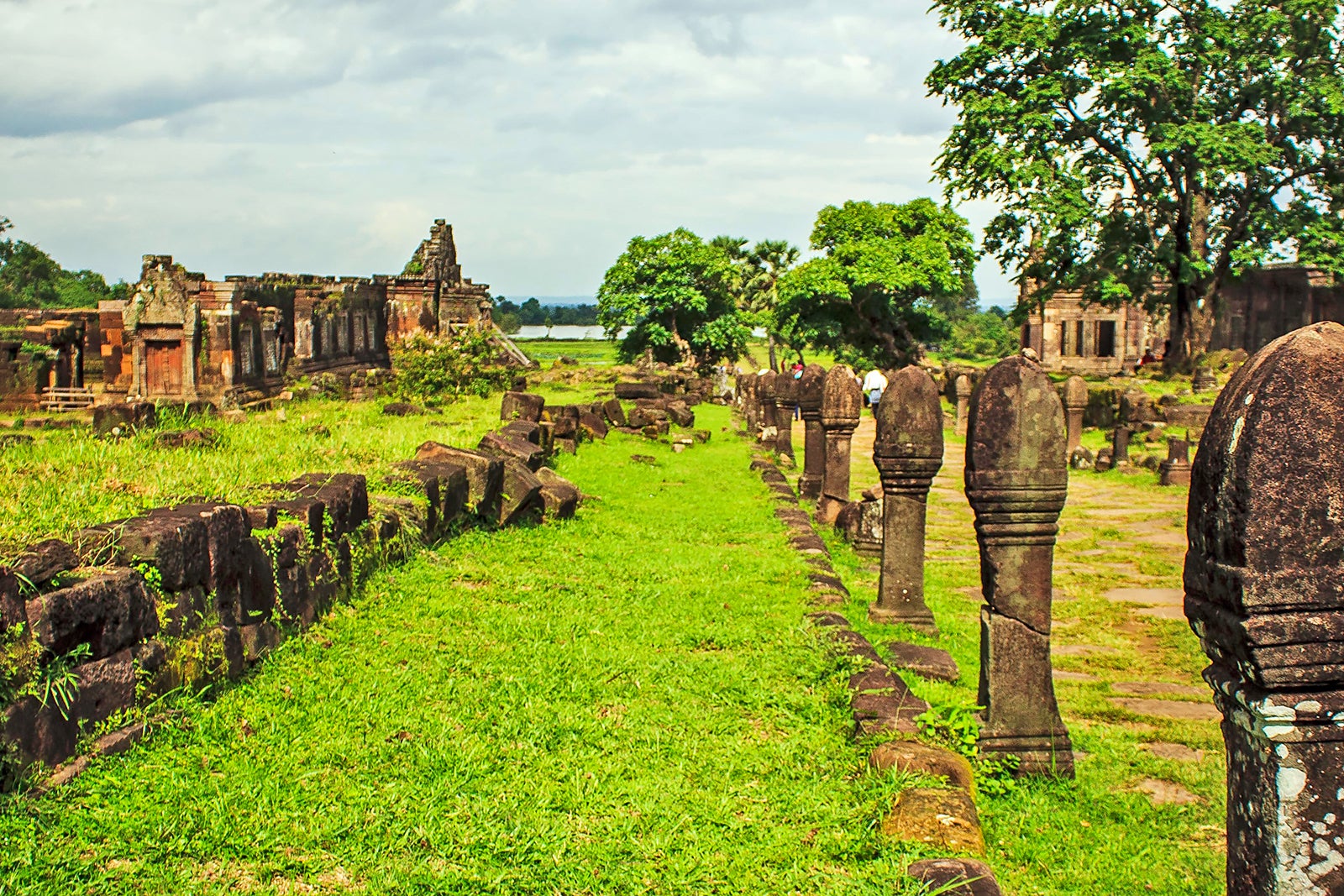 Statues of deities can be found throughout the complex, including one of Indra – the Hindu god of war – riding a 3-headed elephant and another of Vishnu riding a garuda (eagle).
Vat Phou is also an active temple, with Buddhist religious ceremonies taking place at the main sanctuary. If you visit Vat Phou on the full moon of the 3rd lunar month (usually in February), you'll see locals celebrating Makha Bucha day.
The festival takes place for 3 days, with events ranging from offerings and monk-blessing ceremonies to games and traditional dance and music performances.
Vat Phou
Location: 41 km southwest of Pakse, Champasak Province, Laos
Open: Daily from 8am to 6pm
Back to top