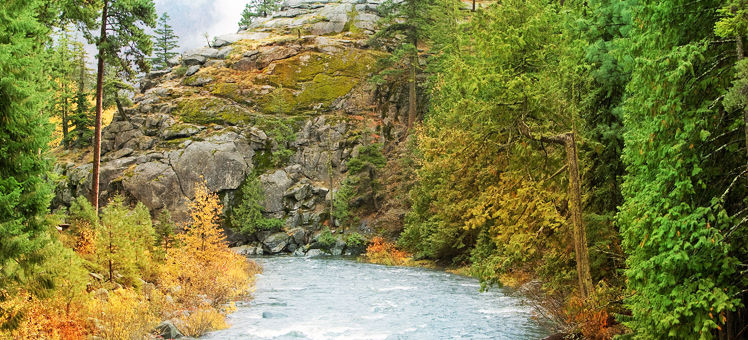 Leavenworth - A Taste of Bavaria and a Northwest Adventure Hub
Bavaria meets the Pacific Northwest in Leavenworth, a Washington mountain town with a German flavor. Half-timbered storefronts, lederhosen-clad dancers, and apple strudel have transformed this former logging center into an Alpine village. Yet this slice of Germany is in the Cascades, little more than 2 hours' drive from Seattle. And beyond bratwurst and beer, Leavenworth is an outdoor mecca, attracting adventure-seeking hikers, skiers, and families.
---
View full guide
Seattle Shopping Guide – where and what to shop and buy

Seattle is a paradise for those who like their shops unique and stylish, and you'll find many boutiques and thrift stores, as well as local sellers focusing on antique and vintage items. From high end consignment stores where you will find racks of second-hand designer wear, to tiny independently owned nooks selling handmade goods, there's plenty of different styles on offer, and the city even manages to squeeze in malls with the big brand favorites.

What to See and Do in Seattle – a guide to notable attractions and landmarks

Cultured, laid back, and effortlessly hip: Seattle has many unique and exciting attractions that'll leave you with fond vacation memories. With a relatively small downtown area that's easy to navigate by foot or streetcar, you can pack in plenty of galleries, museums, and family-friendly hotspots in a short visit. Seattle has always embraced the new and challenging, and this is reflected in the sheer range of sights to see.

Where to Eat in Seattle – a food and dining guide

Seattle is a city of foodies, hosting a busy Restaurant Week, and offering a wide variety of cuisines that reflect the multicultural population. From fine dining that's the envy of any world city, to food trucks and shabby chic diners, there's a huge variety to tempt you in. Seattle appreciates individuality and is often at the cutting edge of new trends, so expect to have your taste buds teased and wowed by the chow spots.

Top 10 Seattle museums and attractions

Harmonious oil paintings, screaming Hendrix riffs, delicate silk weavings and hot glass-blowing – Seattle's museum experience is as diverse as its residents. Explore the city's best from your Seattle hotel base.

Summer vacations in Seattle

A summer vacation in Seattle sees orcas return to Puget Sound, snow-capped Mount Rainier emerge from its winter cloud cover and café goers flock to the street-side tables of Pike Place Market. Use your hotel in Seattle as a base and watch Seattle come alive with the sun.

Top 10 hotels in Seattle

Take your pick from hotels overlooking Puget Sound, the Cascade Mountains or the city skyline with this guide to the top 10 hotels in Seattle.

Where to stay in Seattle - a travel guide to Seattle's neighborhoods

Choose the right Seattle hotel for your visit to Washington's largest city. Use this guide to uncovering where to stay in Seattle.

A Seattle travel guide – a young and glittering city surrounded by sea and mountains

Experience the best of the Pacific Northwest on your Seattle vacation. Get active exploring Puget Sound and the Cascade Mountains, examine Indian art and natural history in one of many museums or feast on fresh-caught seafood. Use your Seattle hotel as a base for discovering this Pacific coast jewel.

Short getaways in Seattle – museums and markets on both sides of Puget Sound

A short getaway in Seattle will give you only a taste of the city. But this itinerary will help you see the city's highlights, just a short distance from your Seattle hotel.