Hotels in Aubagne, France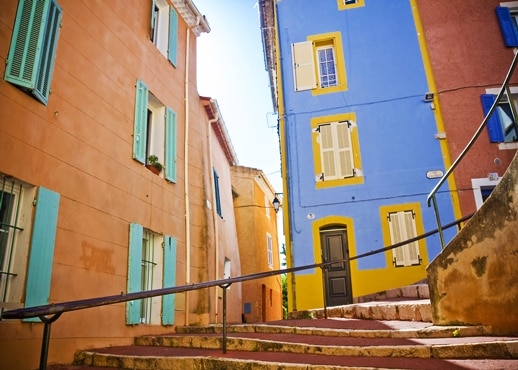 Search & Compare Aubagne Hotels
Find out more about Aubagne
Best hotels in Aubagne
How to Find the Best Aubagne Hotels with Hotels.com


Aubagne is in southern France near the Mediterranean Sea. While not as popular as other French cities near the Mediterranean, Aubagne is a good alternative for those looking to get off the beaten path and away from the big tourist attractions. The city's biggest claim to fame is the fact that it was the birthplace of famous French novelist, playwright, and filmmaker Marcel Pagnol. The house he was born in is available to tour as are ancient monuments such as Saint Sauveur. As you explore the town, be sure to return every night to one of Hotels.com's Aubagne hotels. With Hotels.com, you can chose from one to five star accommodations to help fit any budget. So whether you just want a place to catch a few hours of sleep or want a few days surrounded by luxury, make Hotels.com your first and last stop for Aubagne hotels.

What's Aubagne Like?

The biggest draw to the town centers around the life and career of Marcel Pagnol. The successful writer and director was raised here and the house he was born in has been transformed into a sort of shrine to his life and success. The house has been preserved in the same manner that it was when he was born in 1895 and a nearby exhibition displays small models of some of Pagnol's famous characters. You can also follow several trails through the area that feature more information on Pagnol's life in Aubagne. The 11th-century church of Saint Sauveur is located at the top of town and offers a nice view of the nearby hills.

How to Get Along with Locals in Aubagne

Quality vegetables, fruits, and herbs, specifically lavender, are grown in the region and are commonplace in many dishes. Olives are produced in high quantities and the area is renown for its olive oil. Aubagne's proximity to the coast also allows access to many varieties of seafood from the Mediterranean. It should be no surprise that French is the dominant language in the city. Even if you don't have a firm grasp of the language, learning a few phrases will help you get friendly and more helpful responses to your questions. For as long as you enjoy this well-kept secret in southern France, enjoy it from the comfort of a Hotels.com hotel. Hotels.com's website offers several features to help you chose the right hotel. You can view high resolution photos of every single listed place of accommodation as well as real reviews left by previous visitors.