Hotels in Guardamar del Segura, Spain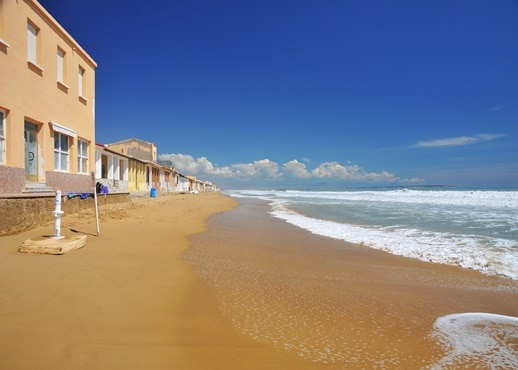 Search & Compare Guardamar del Segura Hotels
Find out more about Guardamar del Segura
Best hotels in Guardamar del Segura
How to Find the Best Guardamar del Segura Hotels with Hotels.com

The community of Guardamar del Segura on the picturesque Costa Blanca region in Spain is perhaps one of the most underrated destinations within the country. For those who know it well, however, there is no other location that they would rather go to for a relaxing vacation. For individuals that are looking for Guardamar del Segura Hotels, sometimes the process can be a little daunting if it is done on their own. Individuals who are interested in vacationing within the wonderful beachfront community of Guardamar del Segura should strongly consider Hotels.com in order to help them book the perfect hotel for their stay in this fantastic Spanish city. Hotels.com has listings for up to 200,000 hotels, and our speak 11 different languages in order to help you with booking your chosen hotel.

What'sLike?

Guardamar del Segura is well-known for having some of the best beaches in the world. However, another great feature of this locale would be the street market that they offer on Wednesdays. Additionally, the Guardamar area is surrounded by two natural salt-water lakes that attract an enormous assortment of various colorful birds, making the community of Guardamar del Segura a wonderful place for bird-watching enthusiasts. The community of Guardamar is a location that is largely oriented toward families and couples, and offers a more peaceful environment than other, more night life oriented locations do. Moreover, Guardamar has awesome salt lagoons throughout the area. Many doctors recommend bathing in these lagoons for their healing, revitalizing nature, and medicinal properties. Individuals that come from a particularly cold climate (such as the Northern areas of the US, the UK, or Canada) will enjoy the moderately warm year-round climate.

Tips for Getting Along with Locals in Guardamar del Segura

Hotels.com has an extensive listing of Guardamar del Segura Hotels, but they also have knowledgeable English-speaking staff that can assist tourists with tips on how to blend in with the locals on the beaches and streets of Guardamar del Segura. Guardamar Spain is a tropical area, so you can expect pleasing weather and may want to take advantage of a midday Siesta during the hottest months. Tourists in this region can expect the local residents to be friendly and easygoing. Although there are some bars in Guardamar, it is not especially well known for its nightlife. An individual visiting this region of Spain would do well to familiarize themselves with the local bus routes in Guardamar. The reason is because the locals have a tendency not to respond well to tourists who elect to hitchhike. Bicycling is warmly welcomed on the other hand. If you need more information on Guardamar and Guardamar del Segura Hotels than you can trust Verene for all of your information needs.