Hotels in Beziers, France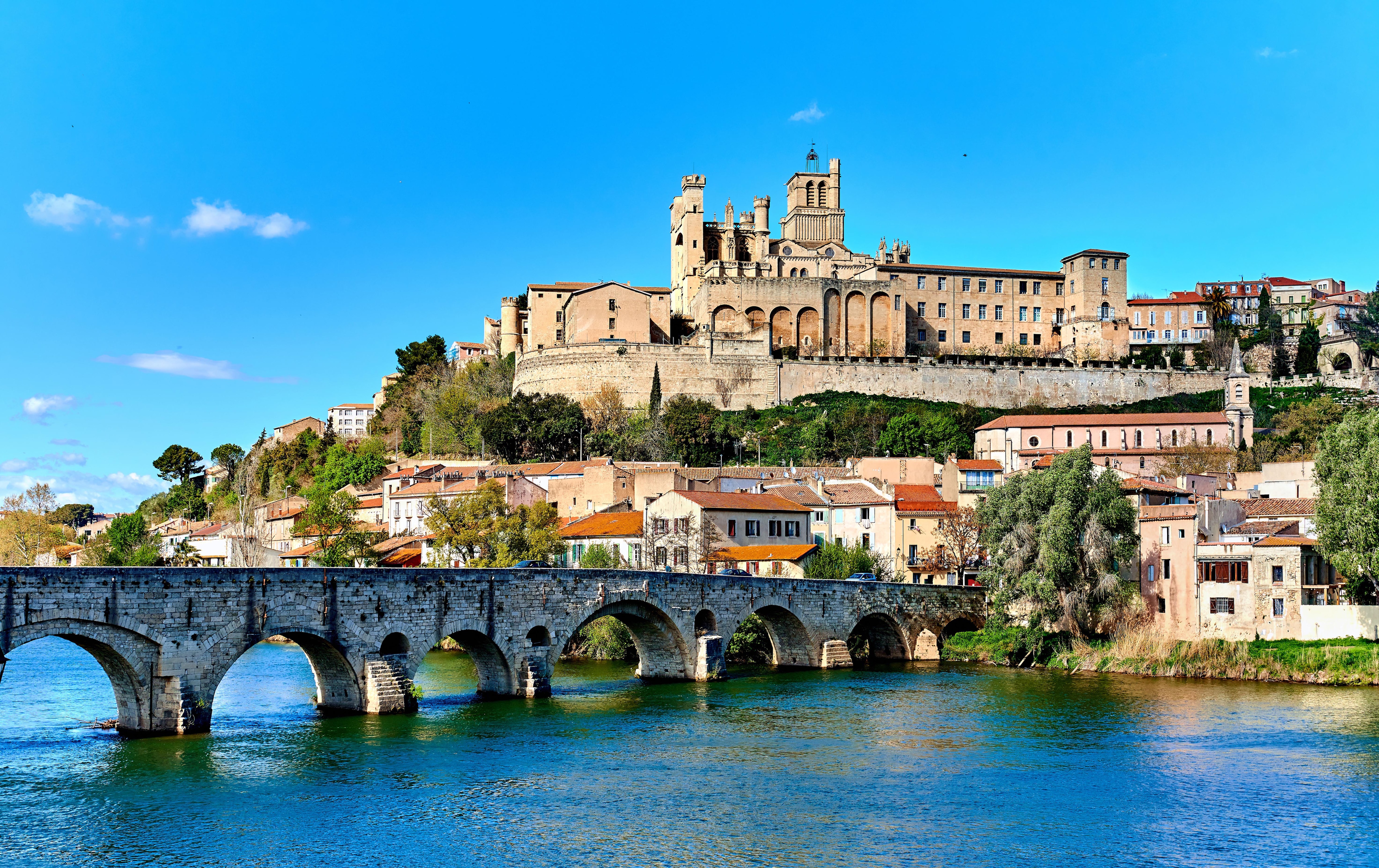 Search & Compare Beziers Hotels
Find out more about Beziers
Best hotels in Beziers
How to Find the Best Beziers Hotels with Hotels.com

Beziers is an impressive town in Languedoc, known for its passion for Spanish bullfighting, the English sport of rugby, and French wine. The order of preference changes according to the time of year, but the August four-day bullfighting feria witnesses Beziers at its most raucous. The old town offers a romantic aspect, with the cathedral looming like a fairytale castle, and there are attractive walks and gardens along the banks of the river Orb. Online accommodation specialist Hotels.com provides a great selection of Beziers hotels to suit every preference and budget. Secure your Beziers accommodation in advance using the quick and easy Hotels.com reservation system and look forward to a stress-free stay in Languedoc.

What's Beziers Like?

Originally a Roman colonial town, Beziers was an important wine port. The city makes the tenuous claim that its winegrowers invented the amphora for shipping wine. The city's major historic event was the massacre of thousands of Cathars by Crusaders after many of them had taken refuge in the cathedral. Rebuilt after the 1209 sacking, it's a towering Gothic edifice offering great views over the surrounding country, with a tranquil adjacent cloister and bishop's garden. Beziers was a fashionable spot in the 19th-century, and a little of that period's elegance lingers in the Allées Paul Riquet tree-lined boulevard with a graceful 19th-century theater and a English-style garden, the Plateau des Poetes, with ponds and lime trees. The art museum includes works by Degas and Rodin alongside local pieces. The Espace Taurin gallery reflects the local interest in bullfighting and includes work by Goya. Nearby, the Canal du Midi is a remarkable feat of 17th-century engineering, linking the Atlantic and Mediterranean. Beziers hotels offer an idea base for exploring the attractions of this scenic region.

Tips for Getting Along with Locals in Beziers

The French phrasebook may be called into use regularly in Beziers, a town that is not on main tourist trails. Conversations about rugby are usually a great ice-breaker with locals. Dress respectfully when visiting the cathedral or churches and dress nicely for dinner if you want to fit in with local customs. Languedoc culinary specialties include rich meat, poultry, and game dishes such as wild boar or confit de canard, duck preserved in its own fat. In-season truffles will feature on the high-end menus in Beziers. Use the Hotels.com site features to select your ideal option from our range of Beziers hotels. Candid and accurate guest reviews, photos and sample room layouts create a clear picture of the amenities offered by places to stay in Beziers.