Hotels in Morzine, France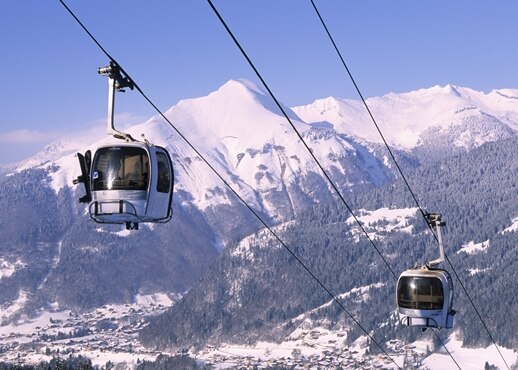 Search & Compare Morzine Hotels
Find out more about Morzine
Best hotels in Morzine
How to Find the Best Morzine Hotels with Hotels.com

Morzine is a French commune along the border between France and Switzerland. Nestled high in the Alps, the serene and idyllic view of the commune and surrounding area is like an image straight from a postcard. Morzine is a traditional market town, however in recent decades the stylish resort has become a popular skiing destination that sees over 26 feet of snow each winter. Morzine will of course appeal to skiing enthusiasts, and the panoramic views of the surrounding Alps will attract visitors from all over the Haute-Savoie region. With Hotels.com, you can take the stress out of booking a hotel in Morzine. With thousands of user submitted reviews, hotel pictures, and a Google maps location, you can see exactly what you are getting for any budget.

What's Morzine Like?

Morzine's most defining aspects are of course the ski resorts, however, during the Spring and Summer months the commune becomes a popular destination for mountain biking, golf, and caving. If taking a more laid back approach to Morzine sounds right for you, you can enjoy sightseeing tours and nightlife activities such as themed bars and indoor pools. Of course, the most defining aspects of Morzine are the ski slopes, many of which are beginner friendly for both children and adults alike, as well as there being more challenging slopes available. The Old Town is known as the Venice of the Alps, and throughout the year participates in many festivals, such as the Lake Festival, La Grande Odyssee husky sled racing, and the Basscamp snowsports festival to name but a few.

Tips for Getting Along with Locals in Morzine

Most, if not all of the staff and vendors will speak English as Morzine sees plenty of British tourists, so unless you plan on traveling throughout the Haute-Savoie region, or anywhere else in France or Switzerland, you can leave your phrase book at home. The area has plenty of bus links due to the popularity of the resort, and the nearest train hubs are in Thonon-les-Bains and Cluses. Durable footwear is essential if you plan on hiking, as well as a backpack with provisions such as food and water. If hiking through the area, check the weather ahead of time, and make sure that someone knows which route you are taking. The Alpine region has plenty of livestock and beautiful natural scenery, so please remember to respect the area. You can enjoy a virtual tour of the area before you arrive thanks to Hotels.com's Google maps functions on our website, so that you can see exactly what you have to look forward to.