Hotels in Tignes, France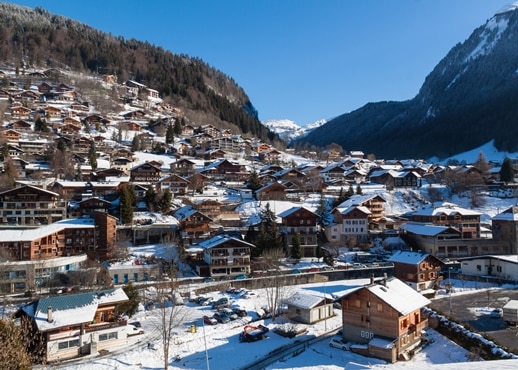 Search & Compare Tignes Hotels
Find out more about Tignes
Best hotels in Tignes
How to find the Best Tignes Hotels with Hotels.com

If you're planning a well-deserved vacation you'll want to be sure that the accommodation you select is perfect. Hotels.com offers a range of Tignes hotels that appeal to all tastes and preferences and suit any budget. It couldn't be easier to find hotels in Tignes whether you're planning a family break or visiting as a couple. You can rely on a high level of service and quality from Hotels.com. A simple system lets you see budget and star ratings at a glance, while photographs of rooms and other areas of the hotel are provided to let you form a complete picture. Each of Hotels.com's hotels in Tignes has been rated by genuine guests, allowing you to book your next vacation in Tignes with confidence and ease.

What's Tignes like?

Tignes is located in the Savoie department of France's magnificent Rhone-Alpes region and is one of the most exciting destinations in Europe for winter sports fans. The resort was one of the first to be established in the Alps, and it is part of the world famous Espace Killy ski circuit along with neighboring Val d'Isere. You'll be delighted to know that summer skiing on the Grande Motte glacier is also possible from Hotels.com's Tignes hotels, while mountain biking, hang gliding and hiking are also popular seasonal activities. Summer activities also center around Lac du Chevril, a lake that is part of the town's famous dam system. Take a walk to the Barrage or dam to see what may be the world's biggest fresco, the painting of Hercules which, was created by artist Jean-Marie Pierret with the aid of a group of climbers in 1989. Accommodation in Tignes is also ideally placed for trips to Vanoise National Park, where you might see animals like the Alpine ibex or the chamois.

Tips for getting along with locals in Tignes

Most of Tignes ski schools have English-speaking instructors and many locals also understand the language. It can be helpful to learn a few simple words or phrases in French, particularly if you intend to explore further afield. Locals in Tignes know a thing or two about dining in style, and the town boasts many fine restaurants and bars which are within easy reach of Hotels.com's Tignes hotels. Try raclette, a delicious fondue style dish made with local cheese. Whether you're visiting in summer or winter you'll find more hints on how to create your perfect vacation at the Hotels.com website, along with a selection of some of the friendliest and most inviting hotels in Tignes.