Choose dates to view prices
Price available on 2/5/2023
Reviews
7.6/10
Property conditions & facilities
Reviews
CARLOS
CARLOS, 26-night business trip
Verified Hotels.com guest review
Danchang J Fu
Danchang J Fu, 3-night trip
Verified Hotels.com guest review
Enjoyable stay and hood value for money
I arrived late afternoon, went straight out to meet friends and checked out at 5am so wasn't in the hotel for very long but really can't find fault anywhere. The check in was efficient and friendly. The member of staff was able to give me the directions I needed. The bed was comfortable and the bath was an extra bonus! Check out was equally friendly. Overall a really enjoyable stay that was good value for money. The hotel is next door to a metro station and a few minutes walk from the Arena.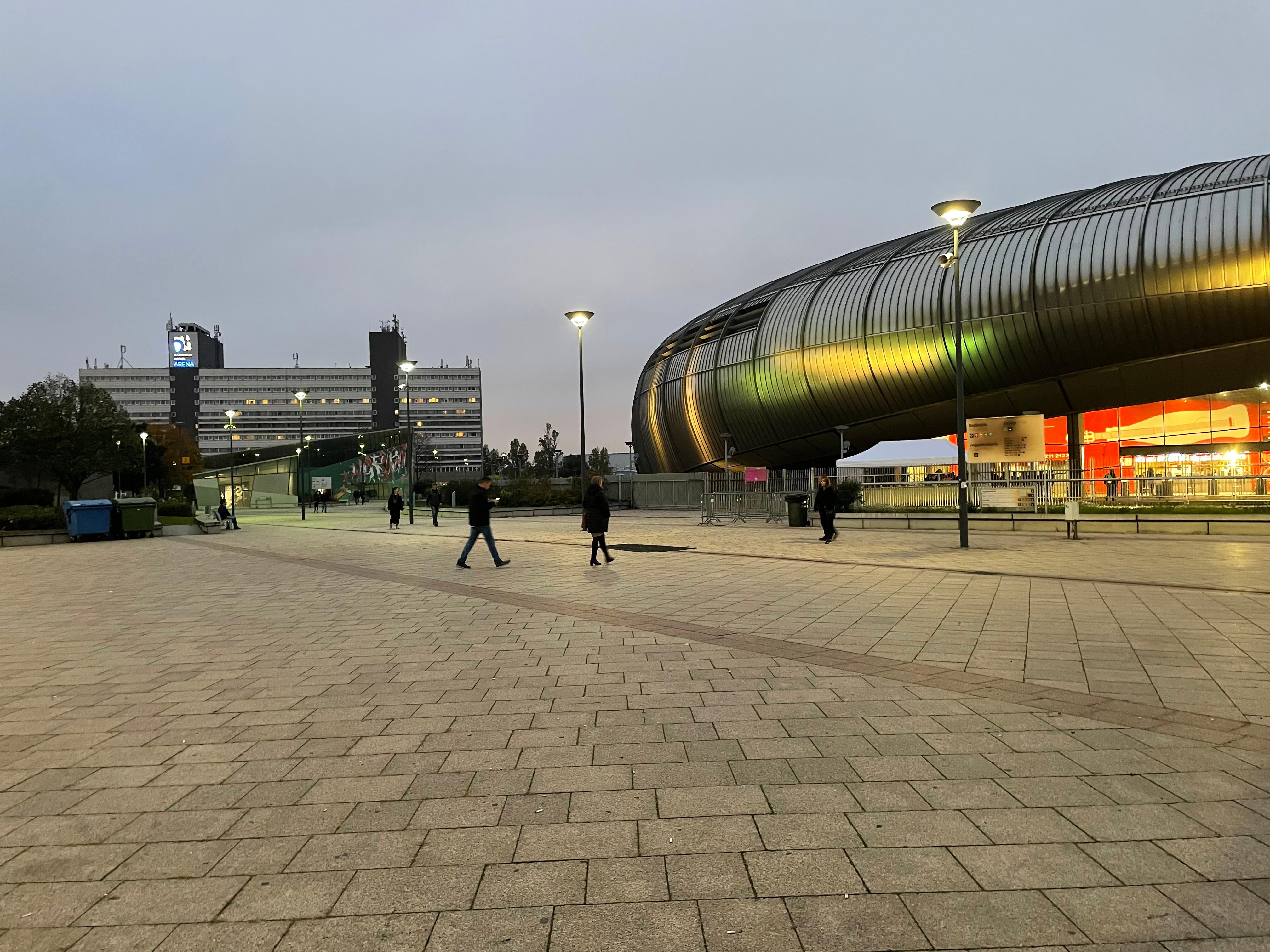 Verified traveler
1-night trip
Verified Hotels.com guest review
Some rooms required maintenance works !
Stefan
Stefan, 2-night romance trip
Verified Orbitz guest review
OK but
Not sure how it merits 4 stars but it was OK. The restaurant isn't open for dinner and the cafe's menu was unchanging and fairly uninspiring. Pool OK if a bit dull. For a short stay it would be fine but for longer maybe not.
Verified traveler
15-night trip
Verified Hotels.com guest review
Thomas
Thomas, 2-night trip
Verified Hotels.com guest review
Do not use, they move you hotels
Upon arrival I was given no choice but to move to their sister hotel. Hungaria City Center. I was told that all the facilities were the same. When I got to the new hotel I found that it was primarily used for corporate events and has no swimming pool, restaurant, sauna, bar or room service. They offered me no compensation for this aside from a dinner, to which I was refused to take when attempted. Only offered the left over food from a private events buffet. Absolutely disgusting experience.
Verified traveler
4-night trip
Verified Hotels.com guest review
Nice room
Nice and Comfy room, beds were well made and the tea and comfort facilities were a welcome
Jared
Jared, 2-night family trip
Verified Hotels.com guest review
We bookedbthis hotel as were attending a gig at the arena next door. The hotel was perfect for this. The metro station is visible from the hotel and is perfect for a short 2 stops into town
TRACY
TRACY, 2-night romance trip
Verified Expedia guest review
Ayman
Ayman, 7-night trip
Verified Hotels.com guest review