10 Things to Do After Dinner in Sanibel Island
Where to Go in Sanibel Island at Night
The list of things to do after dinner in Sanibel Island includes a good amount of variety, with a few theatres and plenty of great bars. Places to enjoy live music and dancing by the beach are certainly the highlight, though, and there's no shortage of them.
The sunsets on the Floridian island are legendary, with the sky shifting from brilliant blue to inky black via vivid pink, red and purple. Once you've enjoyed that show and had a tasty dinner, check out our list of the best nightlife in Sanibel Island to keep the good times rolling.
1
Watch the sunset
Head to any western beach for a memorable experience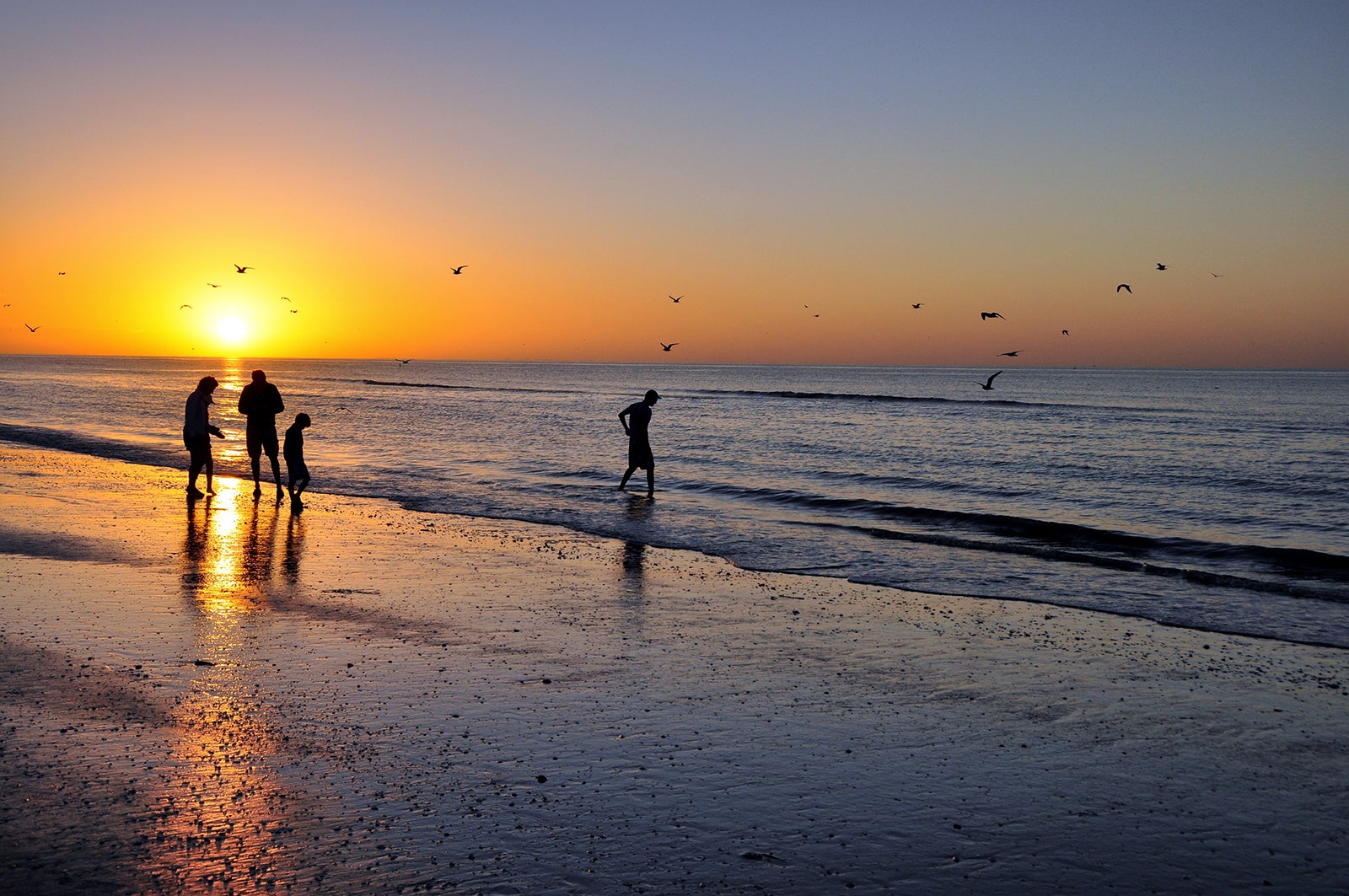 Nightlife
Couples
Families
Photo
The sunsets on Sanibel Island are famously beautiful and well worth seeing as often as you can. Given the small size of the place, it's relatively easy to get from one side of the island to the other, meaning you can easily make your way to the western shore as the afternoon draws to an end.
As the sun sets, you get a picturesque view of the water as the orange and red colors dance upon its surface. There's no premium spot that's better than any other – just be on any western beach and you'll get to experience this serene and memorable sight on any and all evenings.
2
Cip's Place
Enjoy happy hour at a boat-shaped bar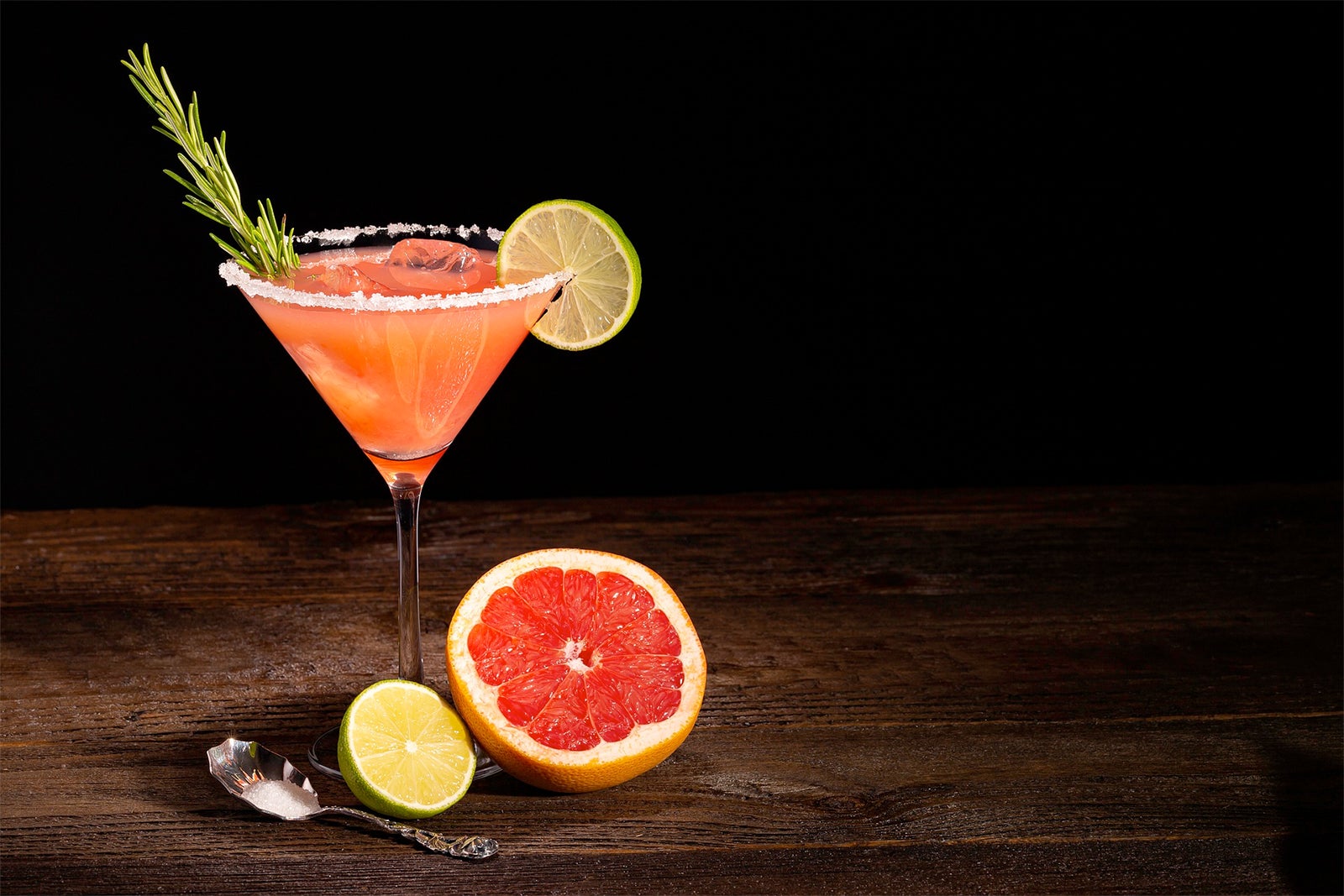 Cip's Place is one of the most popular destinations on the island thanks to its delicious offerings and top-of-the-line service. If you've already eaten dinner, however, you can still enjoy this establishment thanks to its happy hour selections.
You'll find quite a few custom-made cocktails and martinis that you can enjoy. The entire bar is modeled after one of the original ferries that transported passengers from the Floridian mainland to the island before the causeway was built, so you can also enjoy a little piece of history.
Location: 2055 Periwinkle Way, Sanibel, FL 33957, USA
Open: Daily from 3 pm to 9 pm
Phone: +1 239-472-0223
3
Karaoke
Sing along to classic tunes with your friends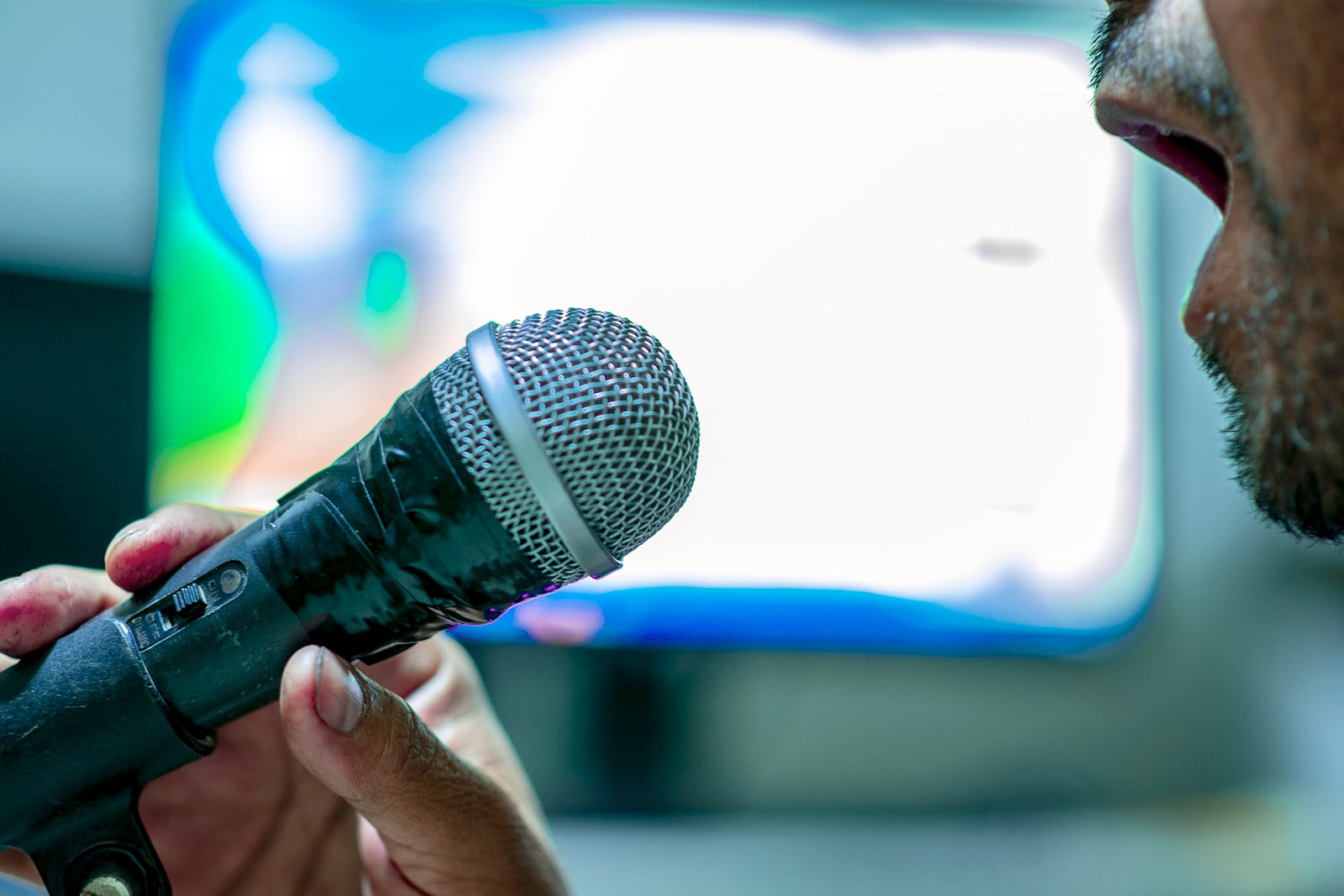 Karaoke is pretty popular on Sanibel Island, with plenty of places to sing your heart out throughout town. Singing classic songs with your friends while enjoying a few drinks is a great way to spend your evening before retiring for the day.
Keep an eye out for places with the best drink selection as they often directly affect how enjoyable the karaoke is. Good choices include George & Wendy's Seafood Grille, Sanibel Seafood Grille and Doc Ford's Rub Bar & Grille.
4
Sanibel Island Beach Club
Chill out and relax or burn some calories after dinner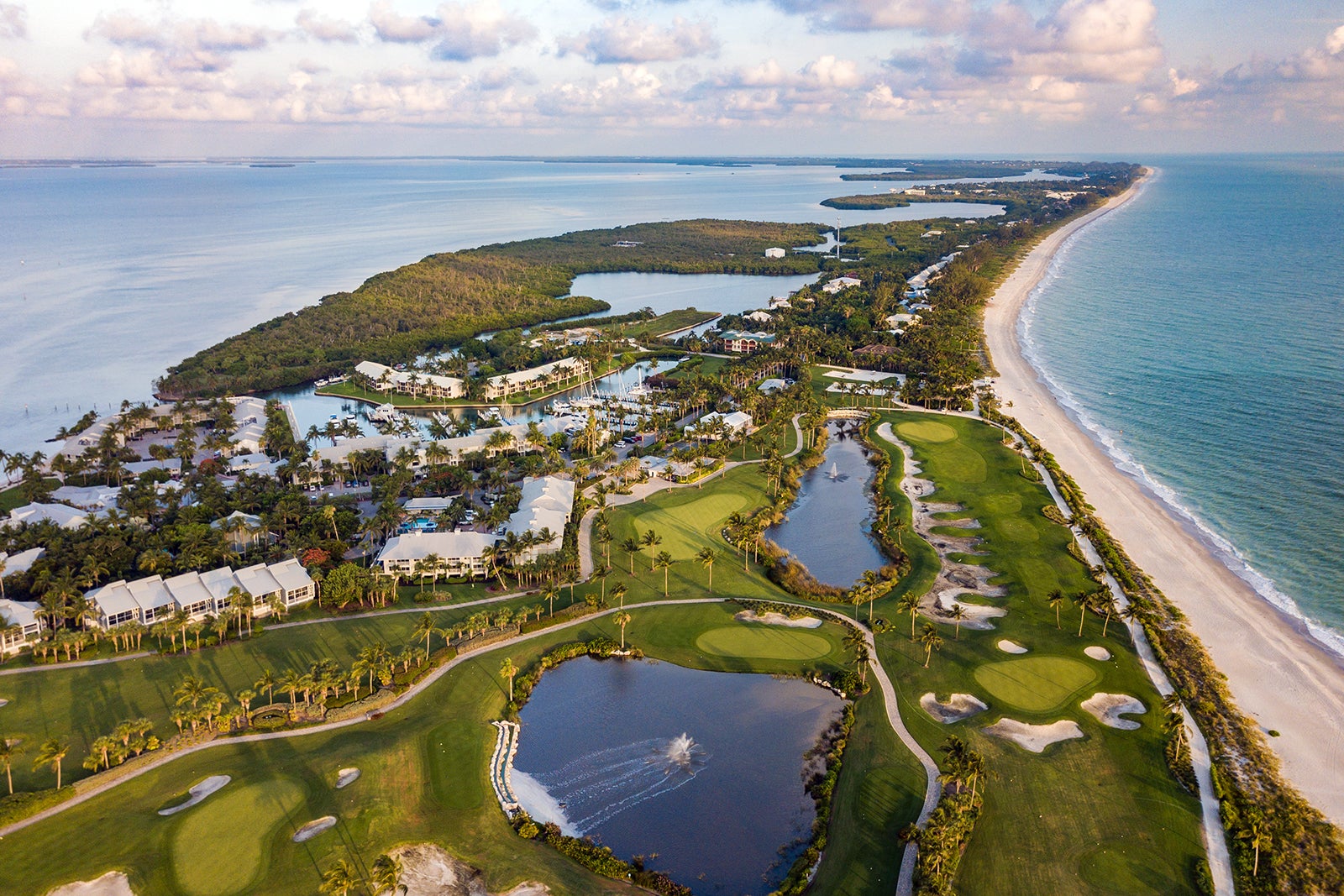 Sanibel Island Beach Club offers plenty to do throughout both the day and the night. After you've had your dinner, you can enjoy a quiet walk on the beach or go for a swim in the resort-quality pool.
If you're feeling unusually active and want to burn off your evening meal, there are floodlit sports areas available. You can play tennis and volleyball under lights or cycle around the lit areas of the 6.3-acre club on a bike that you can borrow for free.
Location: 2265 W Gulf Dr, Sanibel, FL 33957, USA
5
Take a sunset cruise
Take your sunset experience to the next level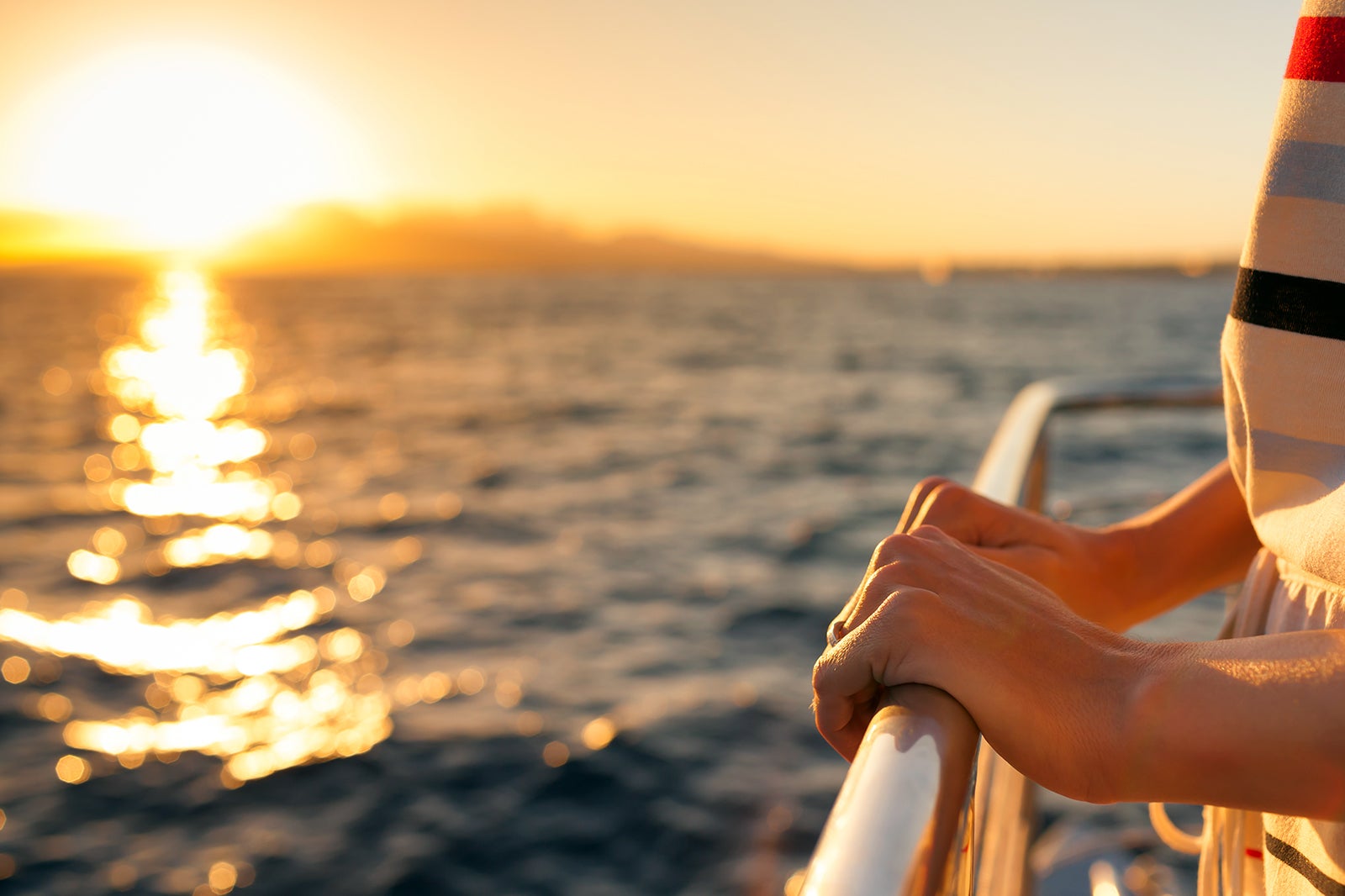 A sunset cruise can turn Sanibel Island's already beautiful evenings into something extraordinary. Sure, you could watch the sun disappear behind the horizon from the beach, but heading out on a boat makes it a more memorable experience.
There are several sunset cruise tours available you can book passage on. You can make the experience more personal if you prefer by renting your own boat and cruising out into the water with your family or guests.
6
Island Cinema
A great option for a rainy evening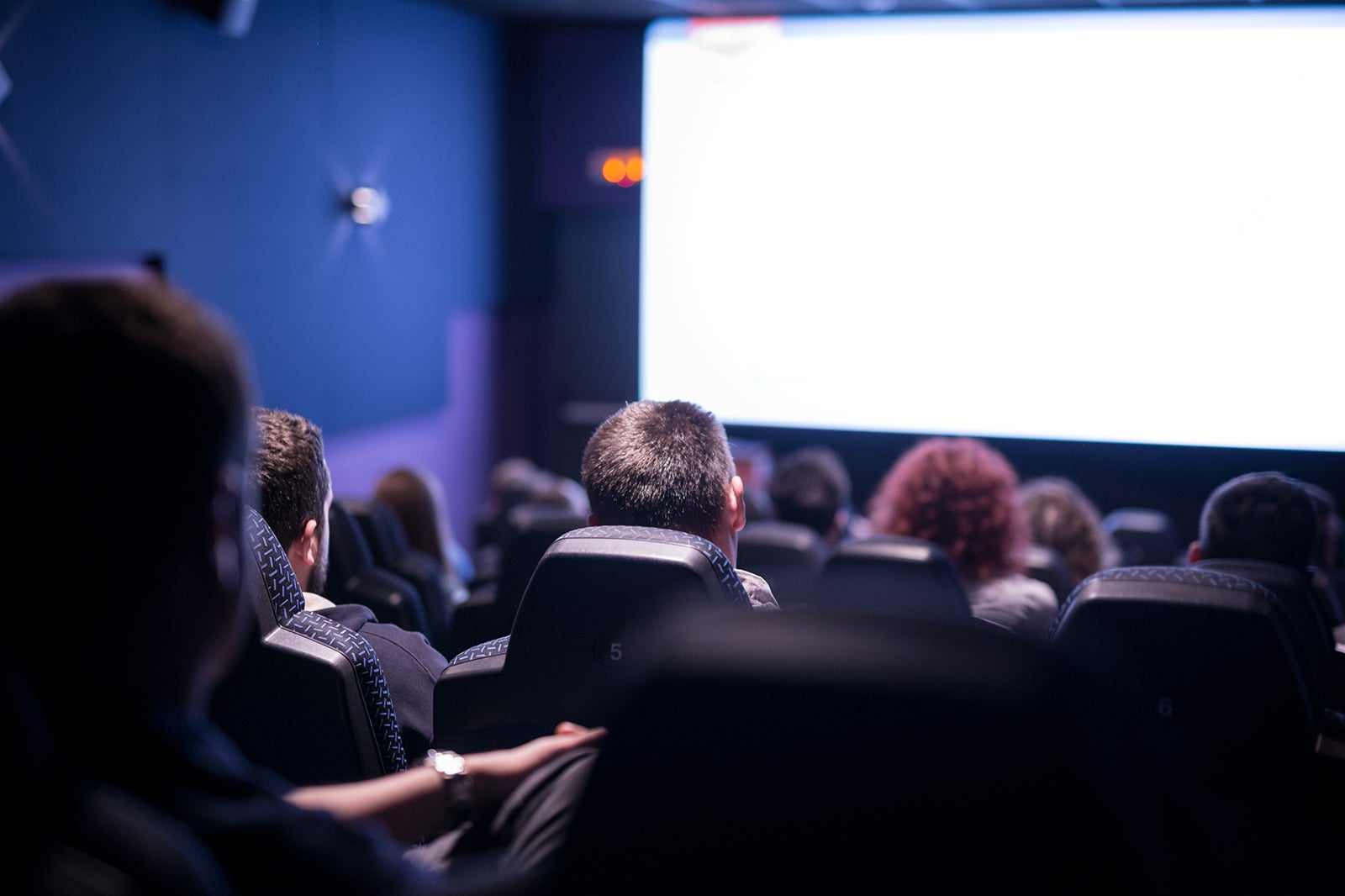 Island Cinema offers the picturesque and communal environment of Sanibel Island within the typical theater experience. Being a small island, there's not much choice of theaters, but you can still find the latest movies in crisp resolution with a thundering sound that everyone can enjoy.
In addition to typical theater concessions, you can also get a drink with numerous beer and wine options. Just be prepared to buy your ticket early if it's raining as their seats tend to fill up quickly.
Location: 535 Tarpon Bay Rd #3125, Sanibel, FL 33957, USA
Phone: +1 239-472-1701
7
The Mucky Duck
Enjoy a few drinks with superb sunset views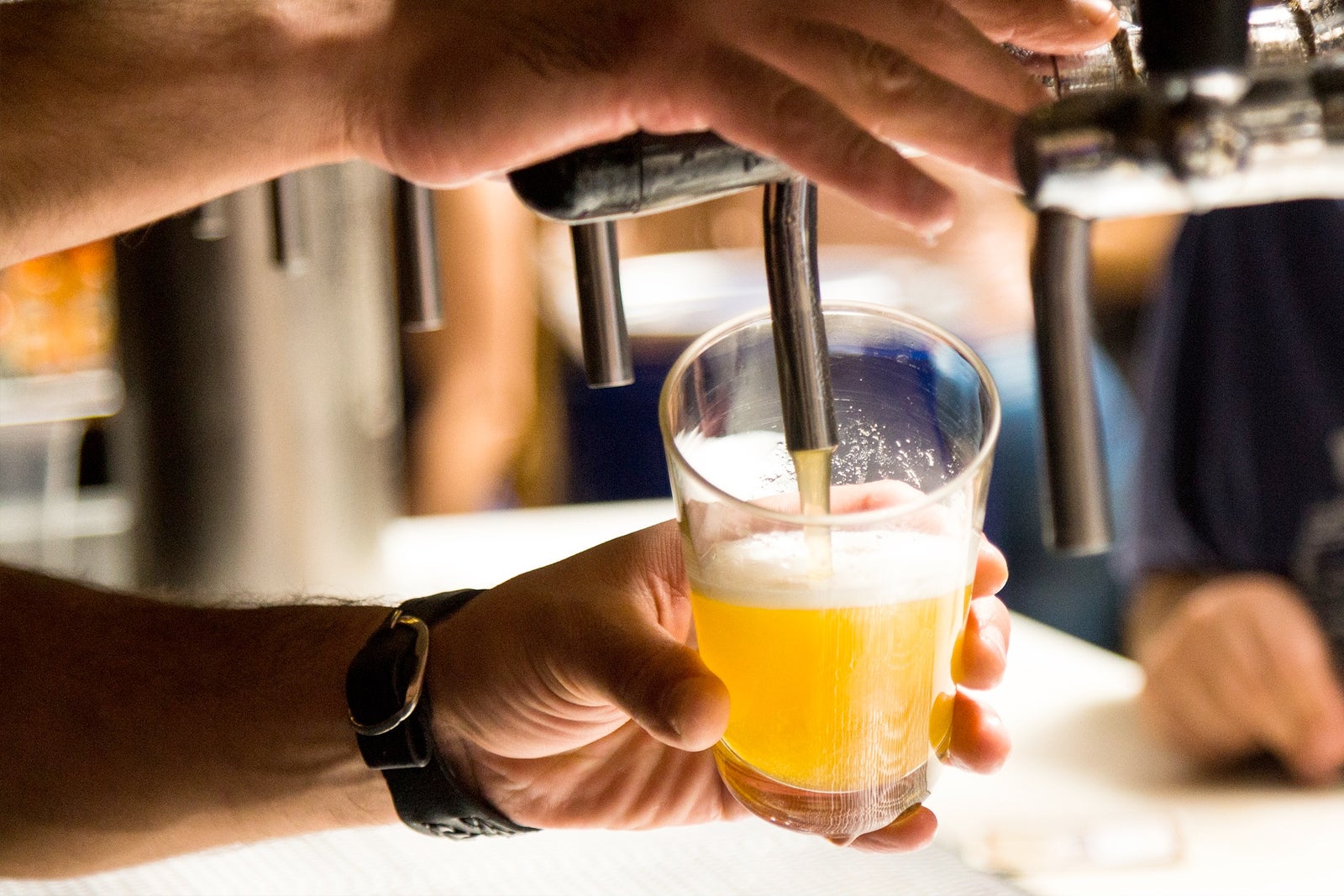 The Mucky Duck is a great place to grab a drink after dinner. This pub is located right on the western shore of the island, so it offers breathtaking views of the sunset that you can enjoy while relaxing with a cold brew.
After the sun goes down, the Mucky Duck still has a lot to offer. You can try working your way through their massive selection of drinks, including whiskey, bourbon, and several local craft beers on tap along with more well-known favorites.
Location: 11546 Andy Rosse Lane, Captiva, FL 33924, USA
Open: Daily from 11.30 am to 3 pm and from 5 pm to 9.30 pm
Phone: +1 239-472-3434
8
Sunburned Willie's Half-Baked and Washed-Up Crab Races
The stupidest thing you've ever seen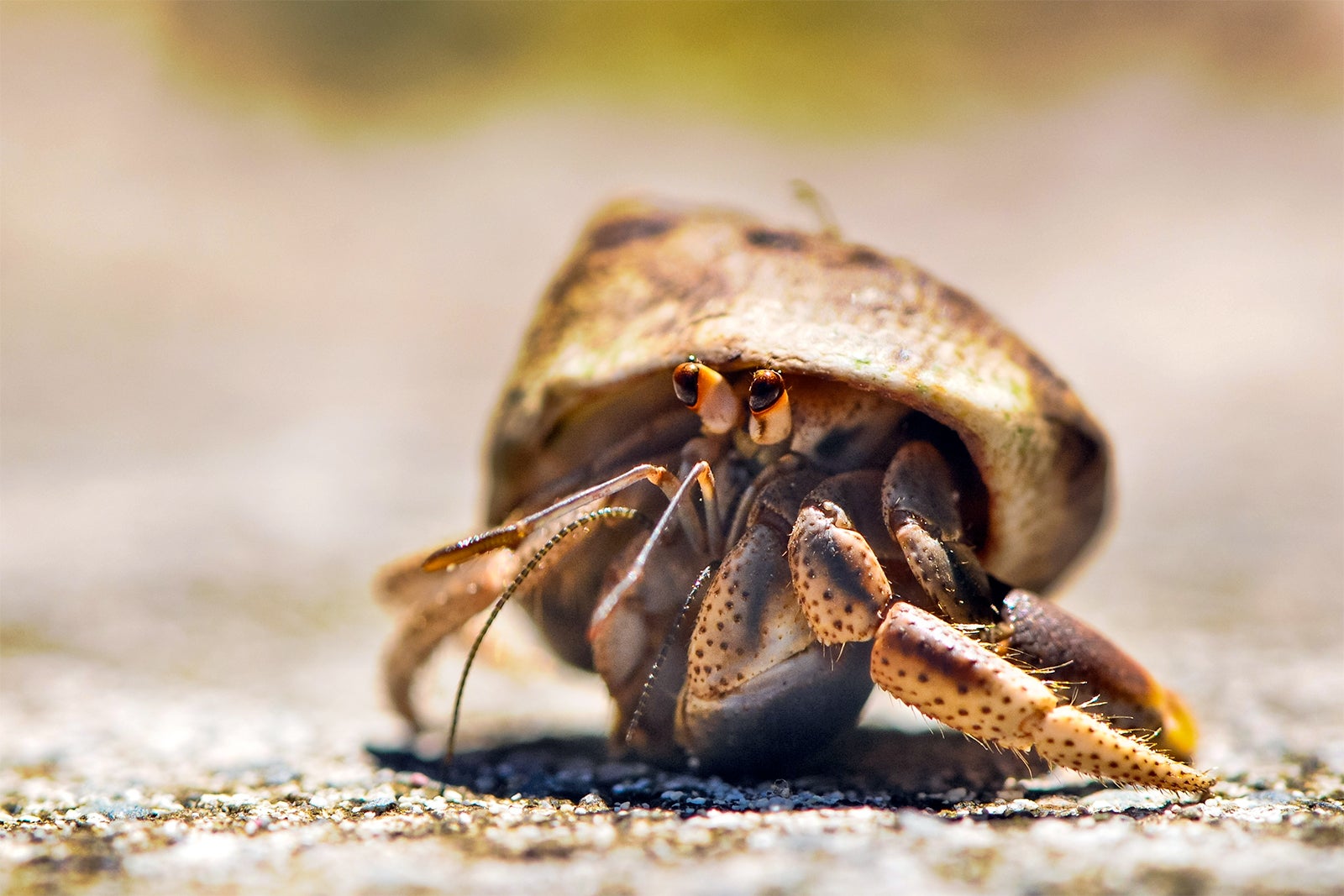 Sunburned Willie's Half-Baked and Washed-Up Crab Races (previously known as NASCRAB races) are a comedy competition between real live hermit crabs, marketed as the stupidest thing you've ever seen. Every Monday and Thursday night, players choose a crab from a bowl at the Crow's Nest Bar & Grille, hoping they'll be able to move fast and win.
Players can give a name to their crab, though the rules are that the name has to evoke the idea of speed and can't be named after the player. During the race, the commissioner puts on a hilarious comedy performance as he roasts both the crabs and the people in the audience.
Location: 'Tween Waters Island Resort & Spa, 15951 Captiva Dr, Captiva, FL 33924, USA
9
BIG ARTS
Be inspired and entertained with movies and art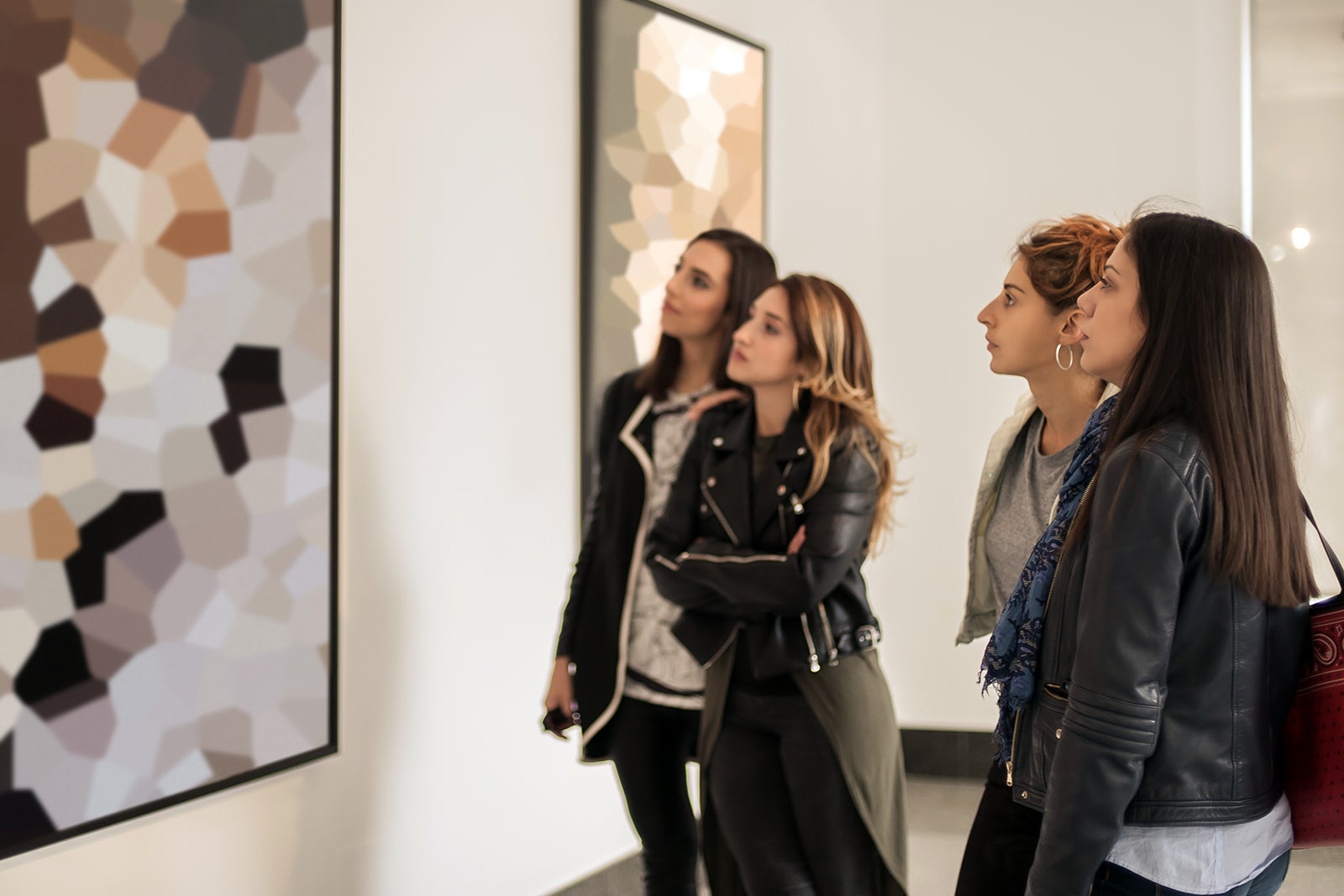 BIG ARTS is an iconic arts center in Sanibel Island that's designed to support local arts, including visual art, music, and live performances. After dinner, you can see one of these performances for yourself by stopping by to see a theater presentation designed to not only entertain but to inspire.
You can see a film here at the theater if you want some light entertainment. Unlike other theaters on the island, this one offers indie films and cult classics instead of just the latest blockbusters.
Location: 900 Dunlop Rd, Sanibel, FL 33957, USA
Phone: +1 239-395-0900
10
Key Lime Bistro
Try the key lime pie with live music and drinks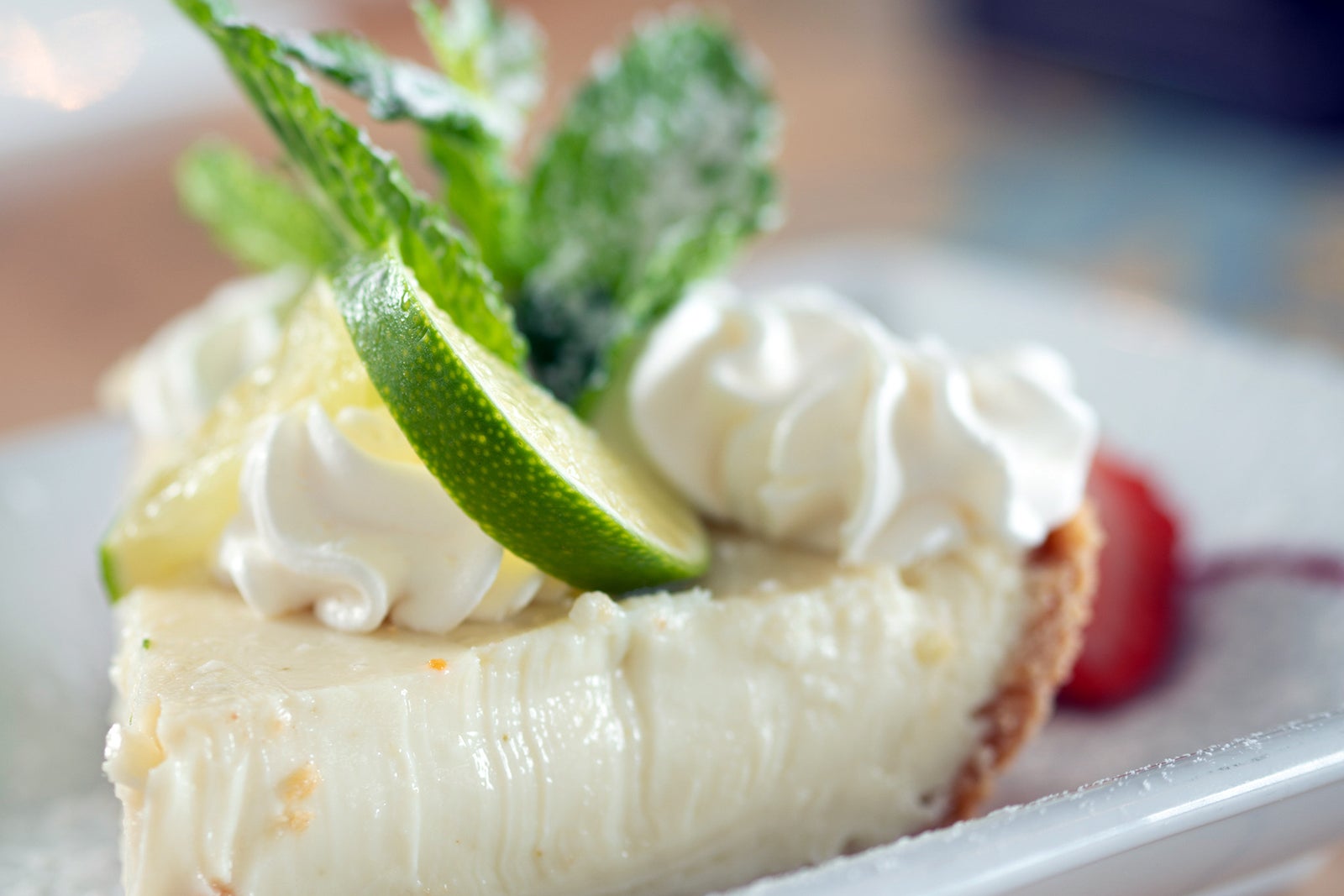 Food
Nightlife
Couples
Families
Key Lime Bistro is best known for its delicious key lime pie, of course, but that's just the beginning of the delicious sweets you'll find on their menu. However, it also ranks as one of the best things to do after dinner in Sanibel Island because of its large drink list, with a full bar and custom cocktails.
This restaurant also features live music every night, regardless of the weather, performed by popular local musicians. While it may change occasionally, their schedule is fairly consistent, and you can look it up in advance.
Location: 11509 Andy Rosse Lane, Captiva, FL 33924, USA
Open: Daily from 8 am to 10 pm
Phone: +1 239-395-4000
Back to top