10 Nightlife Experiences in Maui
Where to Go at Night in Maui
Maui, along with adventurous watersports, beautiful sunsets, and long days of sunbathing on pristine beaches, is an excellent destination for excitement after the sun goes down. If you're looking to unwind for the night, quiet bars offering great food and cocktails are abundant on the island.
If you want to do something lively for the evening, there are many Hawaiian cultural events and art shows that let you experience its unique culture. Find out how to make the most of your trip with these nightlife experiences in Maui.
1
Dirty Monkey
Enjoy some friendly competition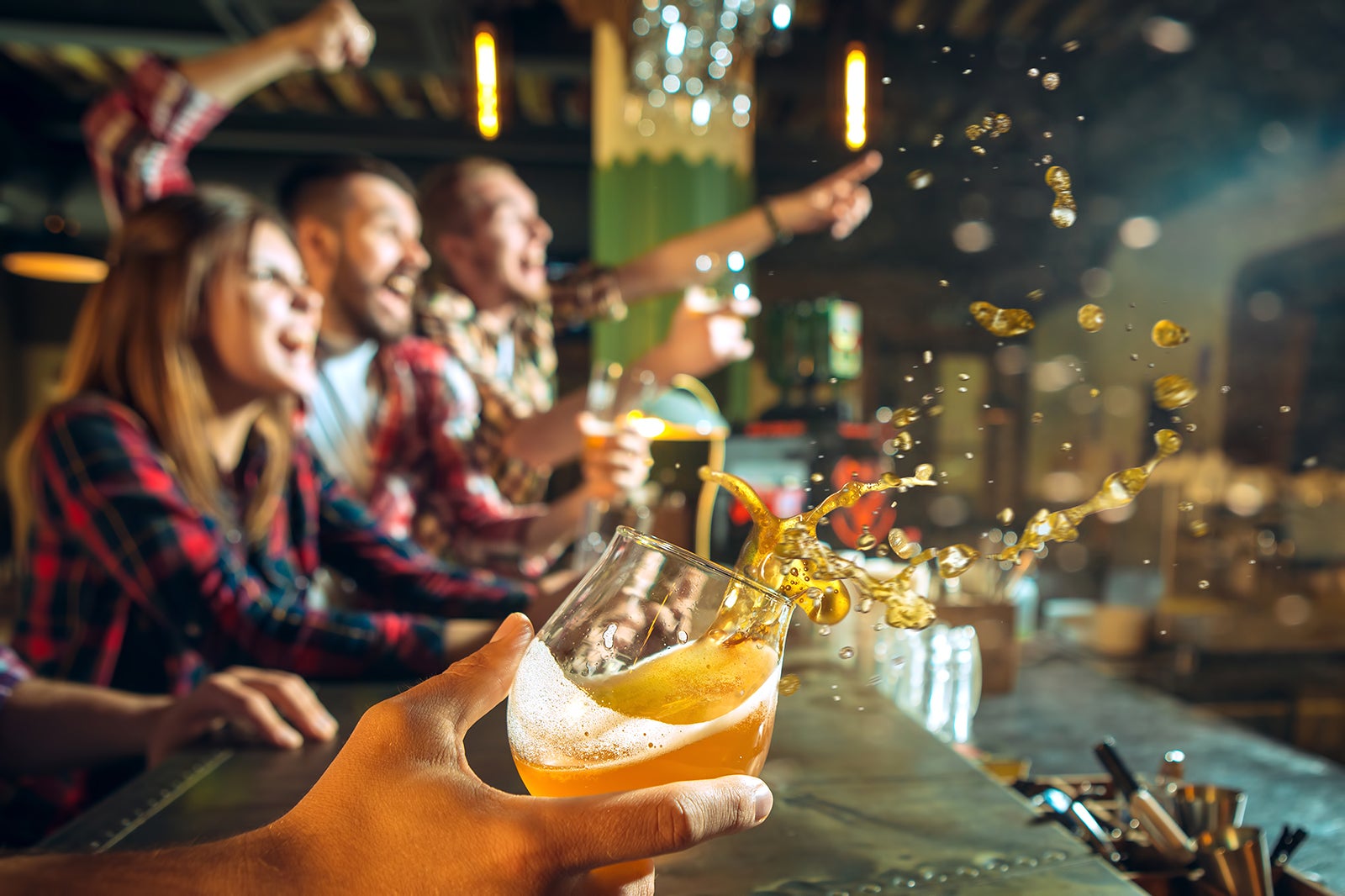 Dirty Monkey is a lively sports bar offering a variety of fun nightlife experiences, such as acoustic sets, full bands, sport game screenings, and DJ sets. There's also a fully stocked game room with all kinds of entertainment and a large selection of beers, cocktails, and bar bites.
Whether you want to enjoy a night of dancing, shuffleboard, live music, or just want to kick back and drink some beers or cocktails at sunset, there's always has something going on at this local bar.
Location: 844 Front St, Lahaina, HI 96761, USA
Open: Thursday–Saturday from 5 pm to 11 pm (closed from Sundays to Wednesdays)
Phone: +1 808-419-6268
2
Friday Town Parties
Experience the best of Maui's nightlife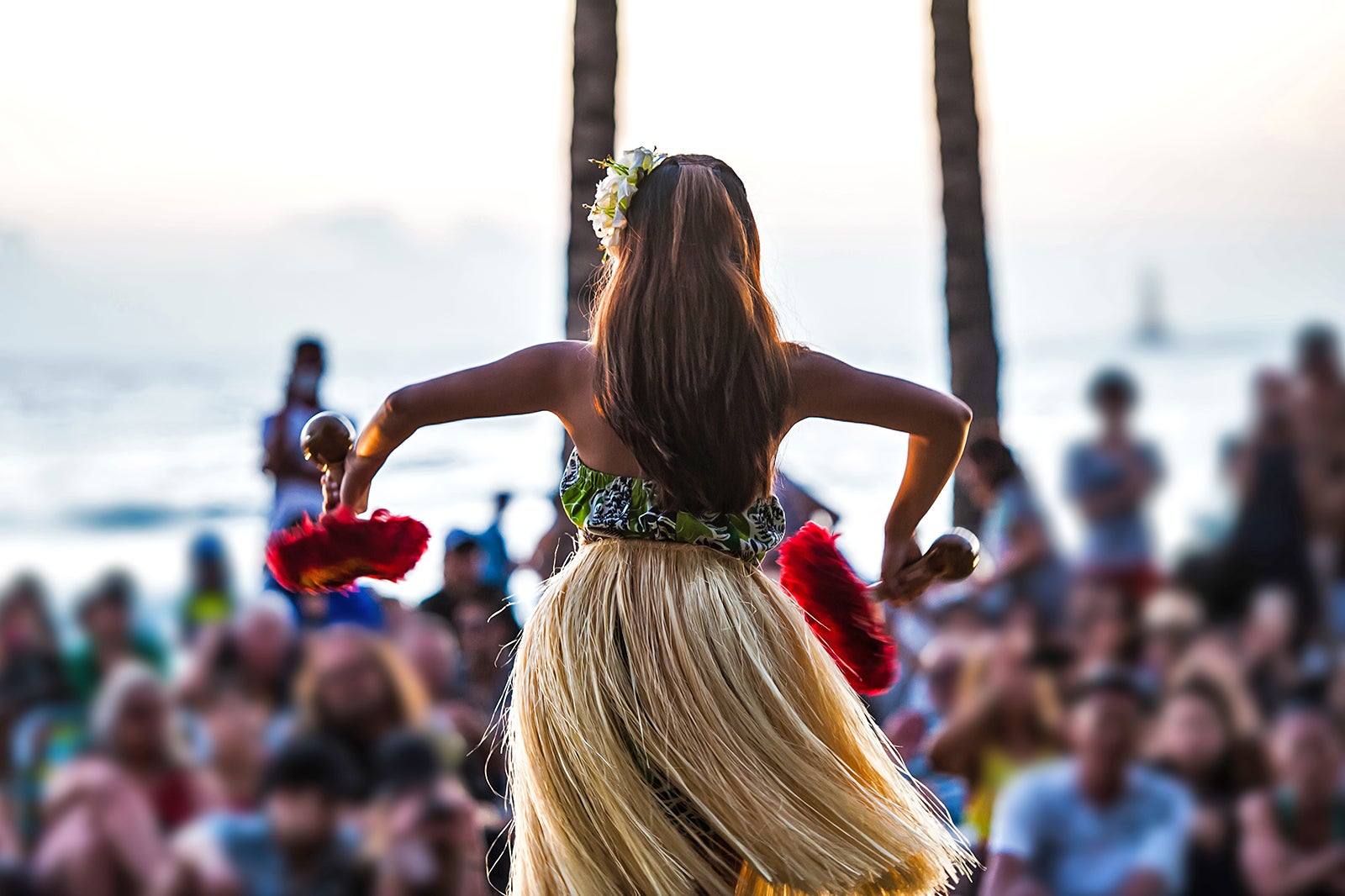 One of Maui's must-attend nightlife events is the Friday Town Parties. Each Friday night, a different town in Maui County hosts a lively block party, where you can get a feel for the atmosphere and personality of each town.
You can count on local food, live local music, and plenty of local vendors offering all sorts of unique gifts. Best of all, Maui's Friday Town Parties are family-friendly and allow pets, so everyone can join in the fun.
3
Paia Town
A bohemian neighborhood in North Shore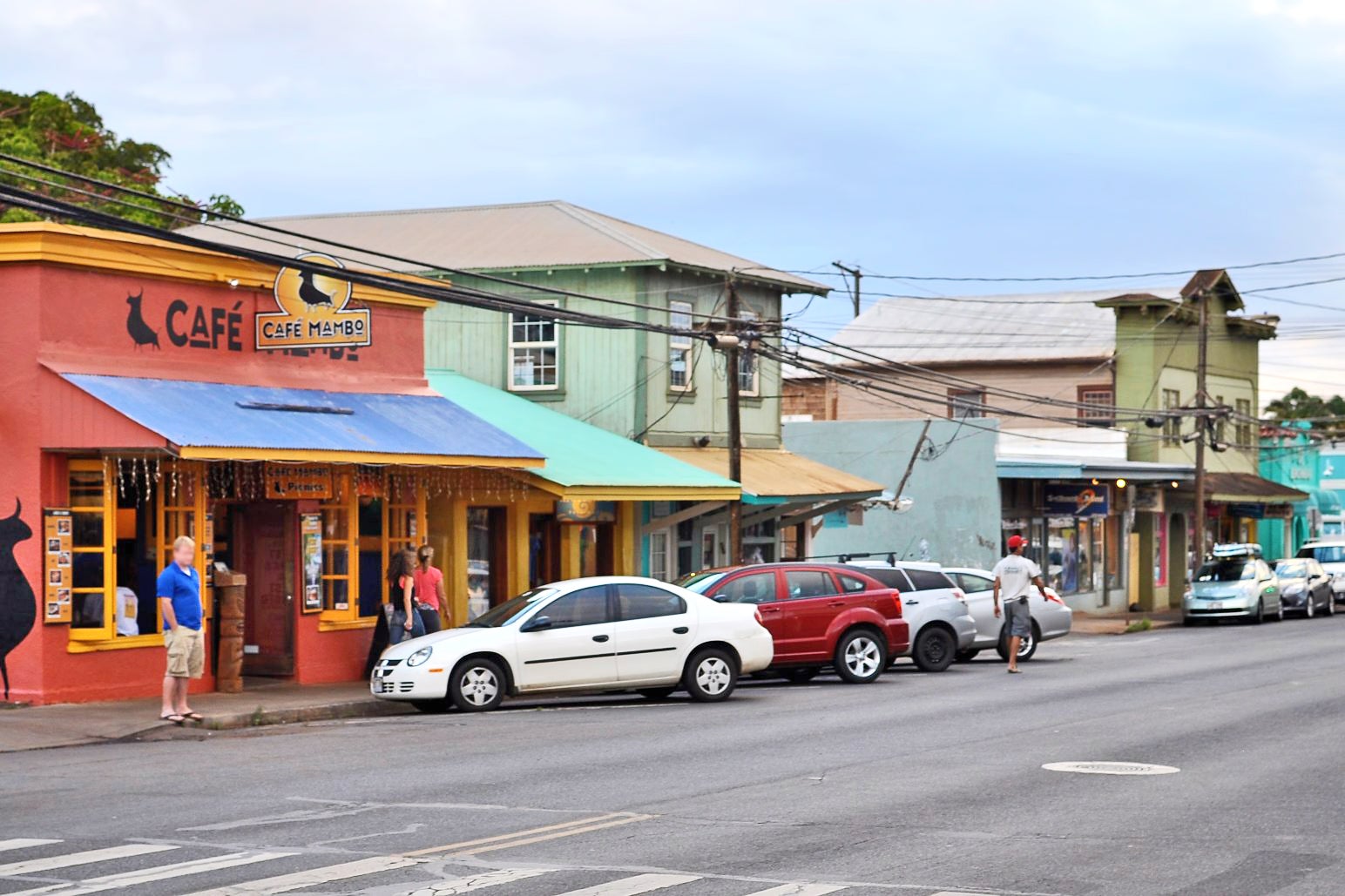 Shoppers
Food
Nightlife
Adventure
Paia Town is a hidden gem in Maui's gorgeous North Shore, with plenty to see and do at night. While it's mostly known as a bohemian shopping venue, it's also a haven for the laidback and artsy types.
By day, you can take in the renowned surf culture and hit all the boutiques and gift shops that offer souvenirs with small-town charm. When the sun sets in Paia, you can enjoy a stroll and experience the local culture on a more low-key level. If you're looking to chill for the evening, and maybe do a little shopping, Paia Town is the place to go.
Location: 134 Hana Hwy, Paia, HI 96779, USA
4
Sunset cruise
Take in the beauty of Hawaii's dramatic scenery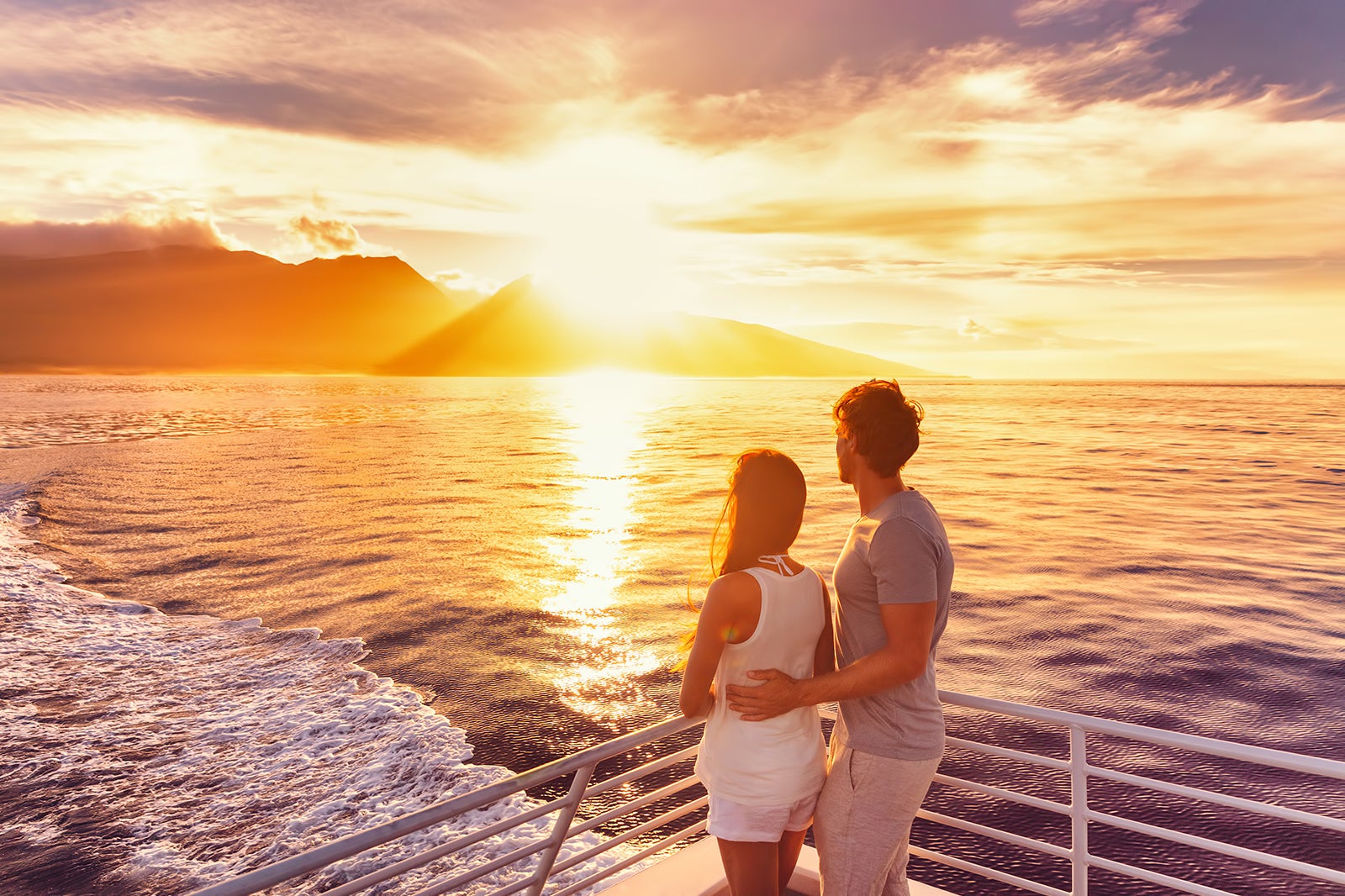 Maui is one of the most picturesque places in the world, and what better way to experience it than with a sunset cruise? Tour operators offer all types of themed sunset cruises that give you unique and memorable experiences on the water; some include drinks and dinner or whale watching and fine dining.
Taking a sunset cruise is excellent for those who want an alternative to Hawaii's bar scene and families with children looking to enjoy a little relaxation.
5
Stargazing
See the wonders of space with a night tour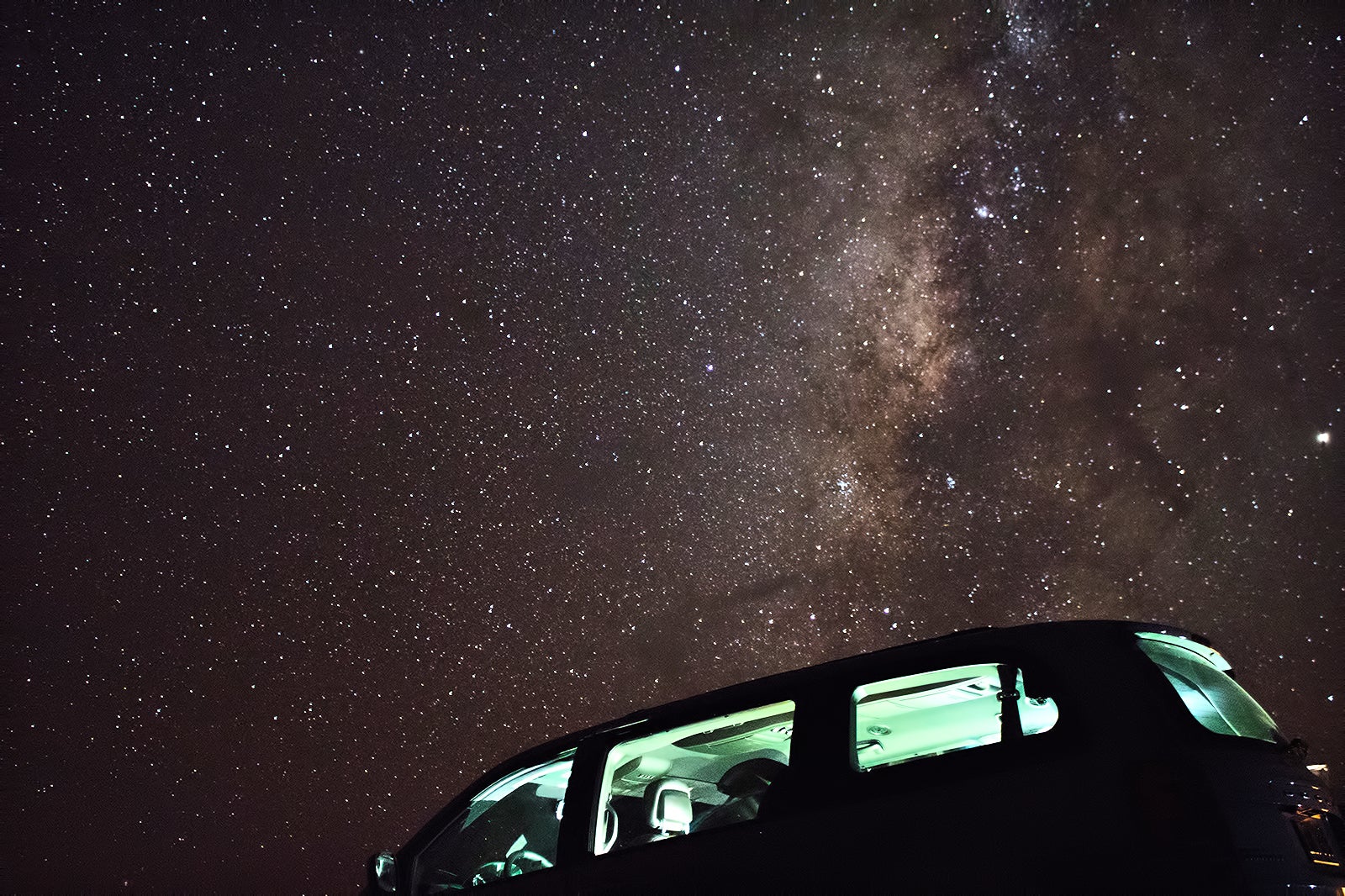 For a change of pace from cocktails and dancing, stargazing is a great way to enjoy the night sky of Maui. The island has plenty of stargazing tours that start at sunset and include winter jackets and snowboard pants to keep warm.
At the Haleakalā Summit, you get a chance to see deep-sky objects like star clusters, nebulae, and faraway galaxies through high-tech telescopes. It's a great way to learn about fun facts about the Milky Way, thanks to experienced guides.
6
Luau
Have an authentic island party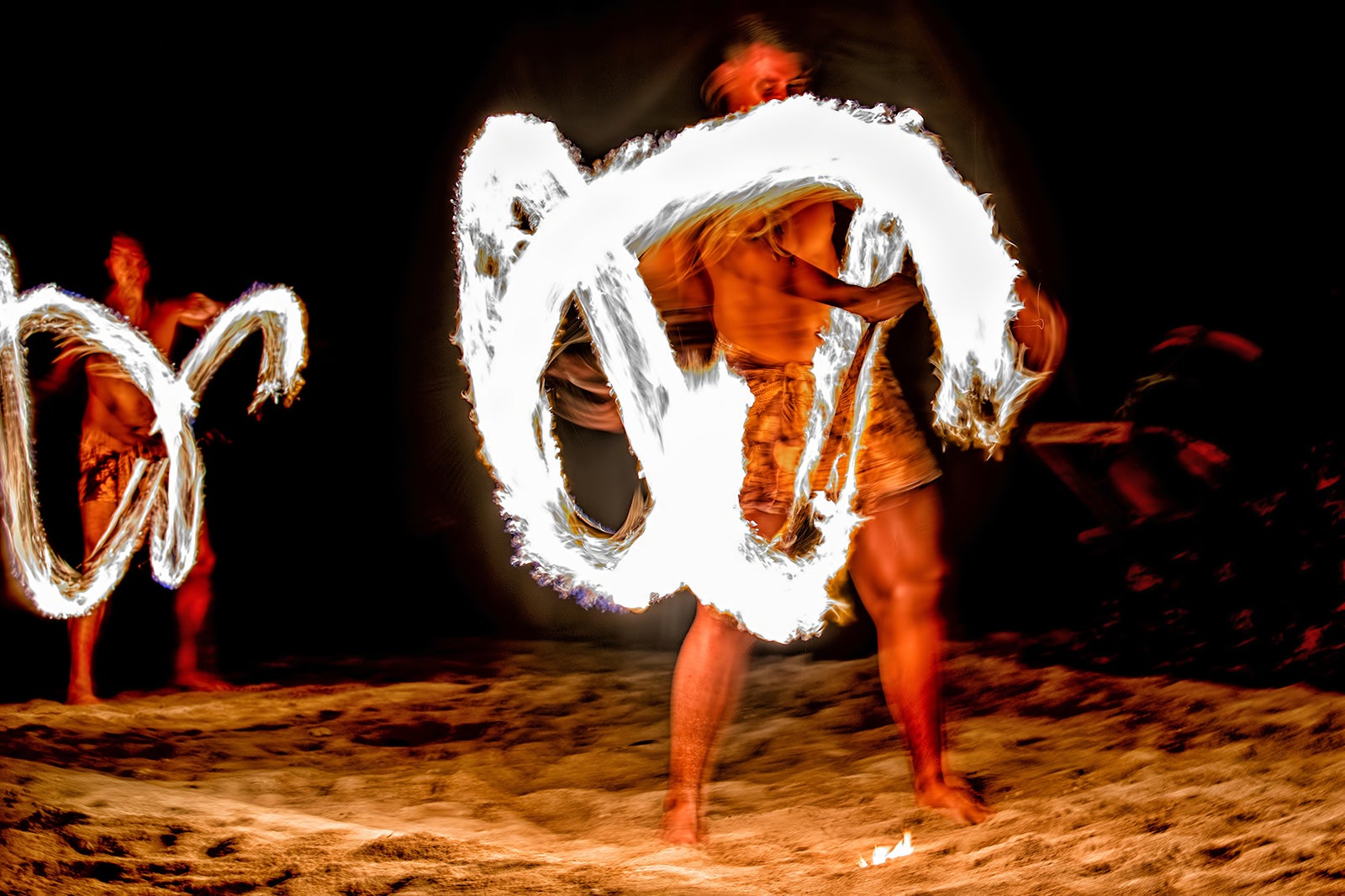 An absolute must-do in Hawaii is enjoying an authentic luau. It's a quintessential Hawaiian experience that immerses you in Polynesian culture, usually accompanied by native dances, music, delicious food, and cocktails.
Most luau experiences in Maui take place on the beach at sunset. Make sure to wear a lei, a necklace traditionally made with flowers and ferns. The rather lively music is often a mix of ukulele, drums, and guitar.
7
Friday Night Art Night
See quirky pieces by top local artists
Lahaina has a vibrant art scene that's celebrated with Friday Night Art Night. On Friday evenings, the historic beachfront town in West Maui comes alive with art-related venues and activities, including art gallery exhibits, live music, and food and wine vendors.
You'll have an opportunity to meet with local artists and learn more about their inspiration. If you'd like to take in some local culture, intriguing demonstrations like glass blowing and live painting often take place during the Friday Night Art Night.
Location: 648 Wharf St #103, Lahaina, HI 96761, USA
Open: Friday from 7 pm to 10 pm
Phone: +1 808-661-0111
8
Karaoke
Sing your heart out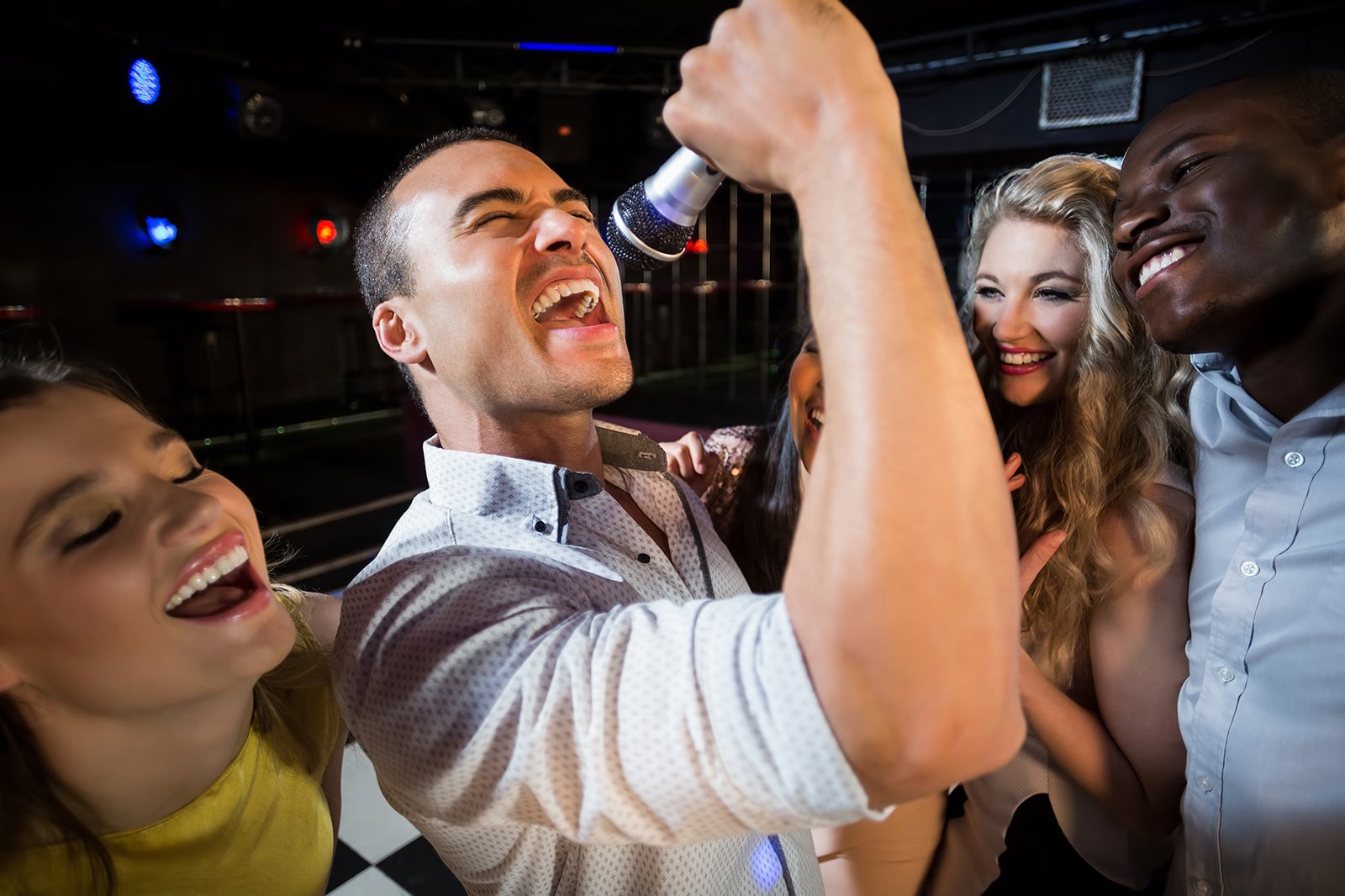 Karaoke is fun no matter where you are or who you're with, and Maui has a wide selection of bars and clubs that offer places for you to belt out to your favorite songs.
Before you head out for the night, be sure to check schedules to make sure that karaoke is on the calendar. It's also good to arrive early to get seating since many locals show up for karaoke nights, and it can get crowded quickly.
9
Mulligans on the Blue
An Irish bar with ocean views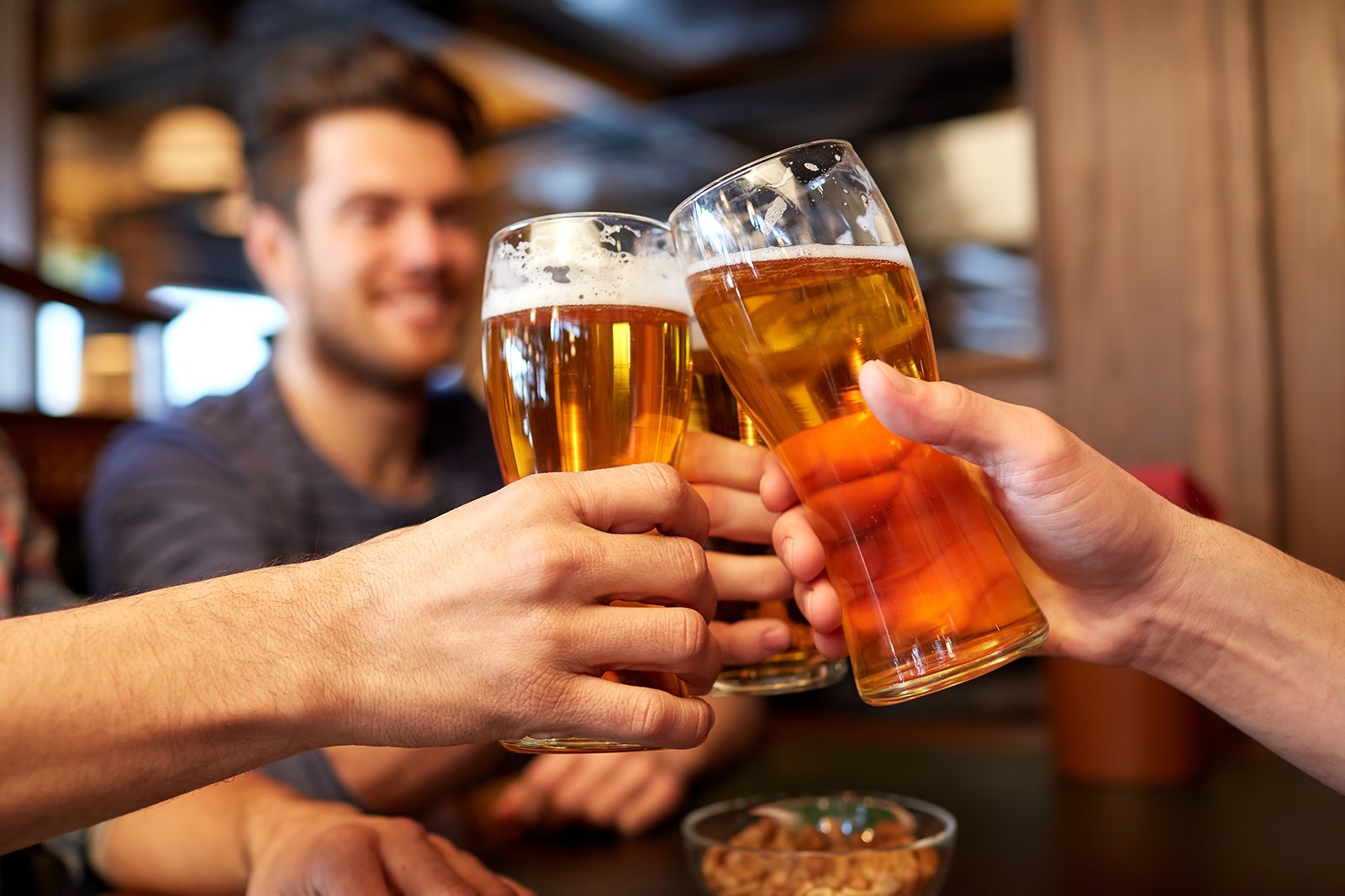 Mulligans on the Blue is an excellent Irish bar and restaurant in Maui. Offering ocean views, live music, and excellent food and drink, this local favorite is great for a night out on the town.
The open-air bar has a range of live entertainment events, including bands, acoustic sets, magic shows, and comedy performances, so there's something for everyone. Check its official website to see what's on, or just pop in to enjoy a cocktail while watching the sunset over the sea.
Location: 100 Kaukahi St, Kihei, HI 96753, USA
Open: Tuesday–Saturday from noon to 10 pm, Sunday from 2 pm to 10 pm (closed on Mondays)
Phone: +1 808-874-1131
10
Maui Arts and Cultural Center
See a traditional Polynesian performance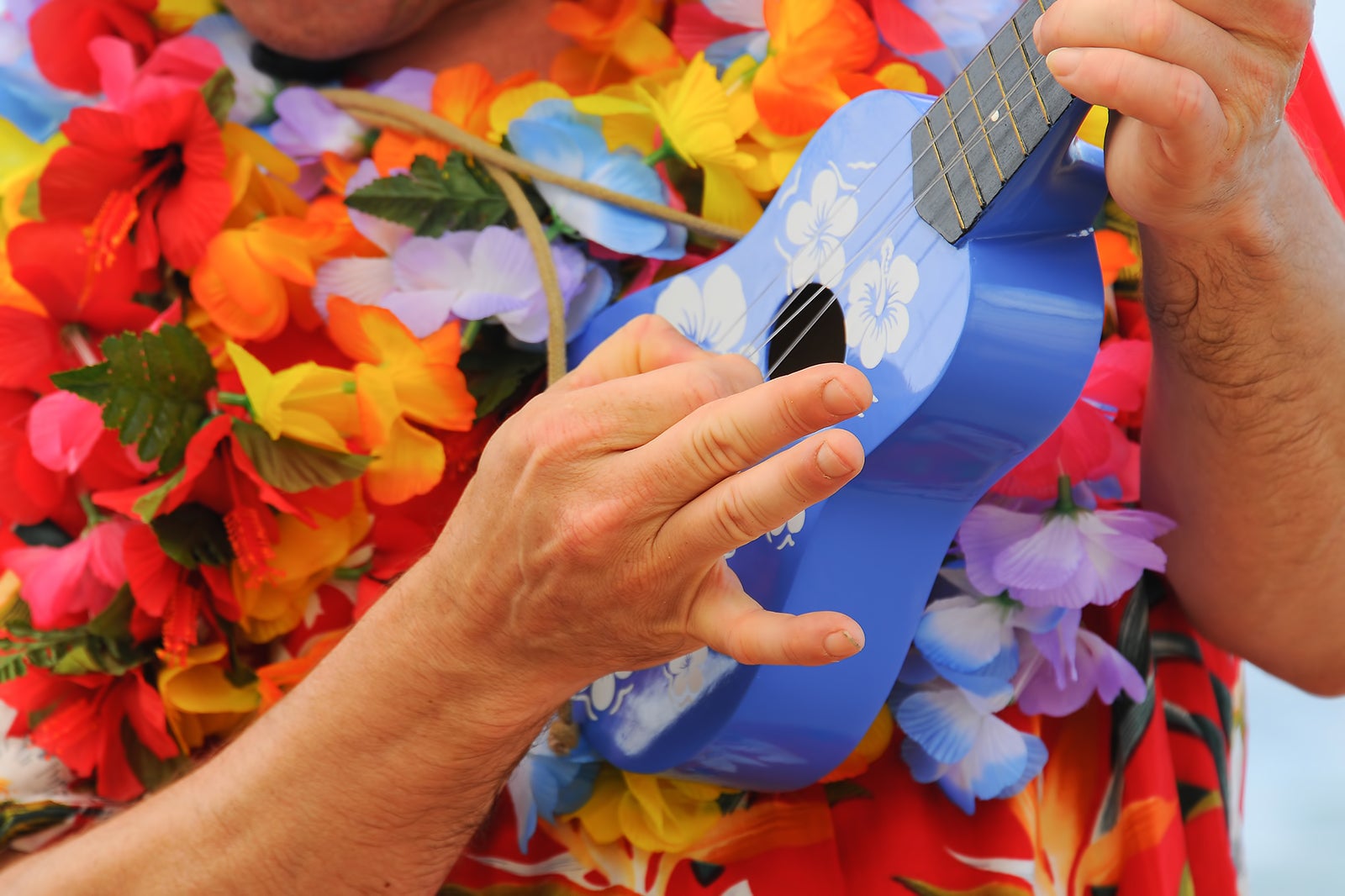 The Maui Arts and Cultural Center is the island's top visual and performing arts complex. Located near the airport, the live venue hosts a variety of performances and events, including Polynesian cultural events, art seminars, live music, dance and theater performances, and art exhibits.
Besides its massive indoor space, the complex has an outdoor stage pavilion, a dining area, and several bars. Depending on what's on the schedule, the Maui Arts and Cultural Center offers a great night out for the whole family.
Location: 1 Cameron Way, Kahului, HI 96732, USA
Open: Monday–Saturday from 10 am to 6 pm (closed on Sundays)
Phone: +1 808-242-7469
Back to top