10 Things to Do After Dinner in Carlsbad
Where to Go in Carlsbad at Night
Looking for things to do after dinner in Carlsbad? Evenings in the Californian city are when the real fun begins. You could go shopping at an eclectic market in the downtown Oceanside, try out the hottest new virtual reality games, tour a haunted house, or zip around a go-kart track.
On the relaxing end, you can simply go for a slow-paced game of miniature golf, catch a show at Carlsbad's community theatre or just find a spot to sit and have a drink. Whatever your preference for after-dark fun, check out these picks on where to go in Carlsbad at night.
1
Oceanside Sunset Market
Shop and play in Carlsbad's historic downtown district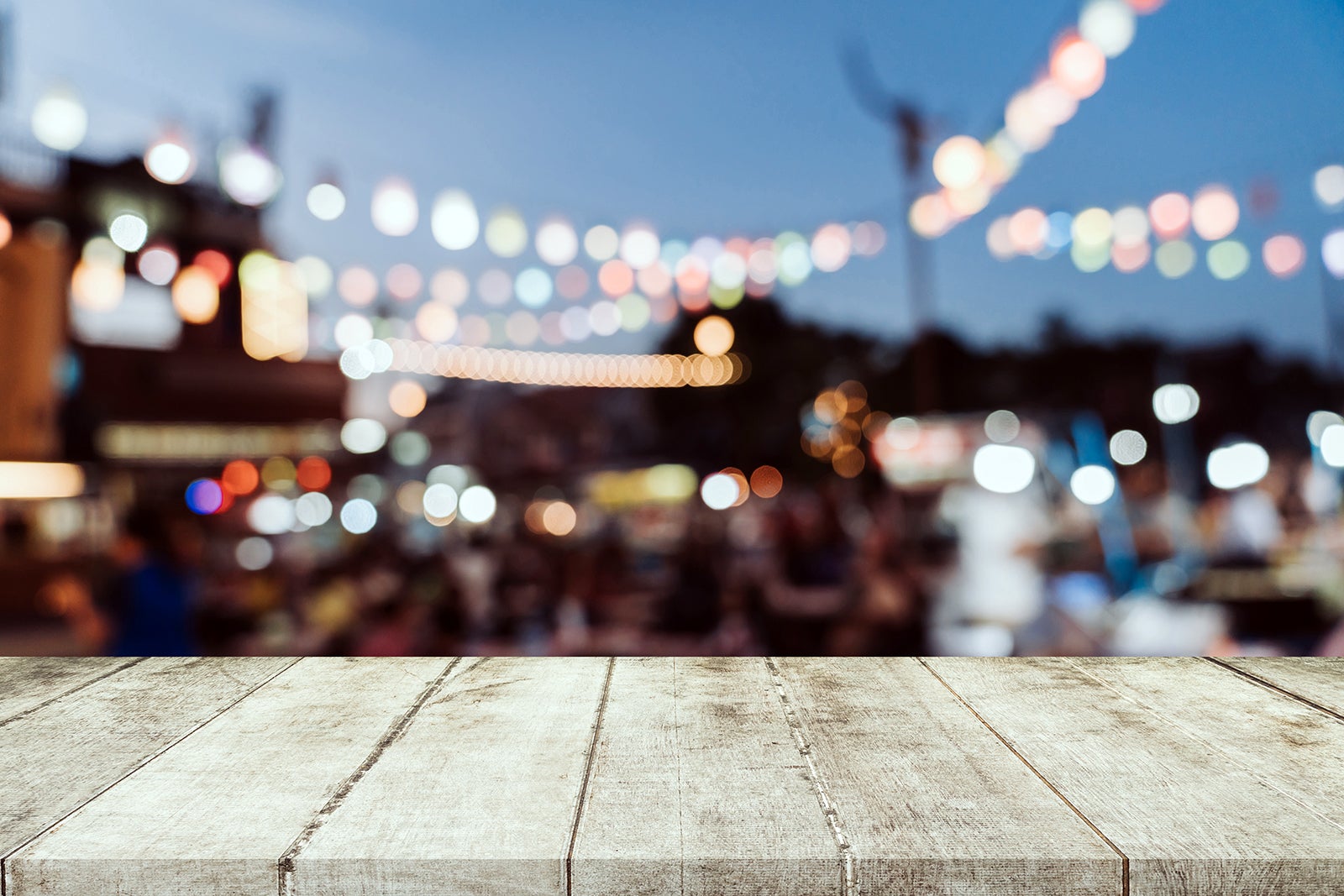 Food
Nightlife
Families
Shoppers
The Oceanside Sunset Market is a top go-to especially if you're planning to be in Carlsbad on a Thursday. The decade-long festive market is laid out near the Oceanside Pier, with various tenants setting up their stalls and displays under tents in a street fair-like scene.
You'll love the Sunset Market for the variety of food and fun, with 200 merchants serving every international food imaginable, offering an eclectic variety of shopping, and live, outdoor entertainment. It's a great way to take in Gatlinburg as a couple or as a family.
Location: 401 Pier View Way, Oceanside, CA 92054, USA
Open: Thursday from 5 pm to 9 pm
Phone: +1 760-754-4512
2
The GRID
Play virtual reality games at this cool arcade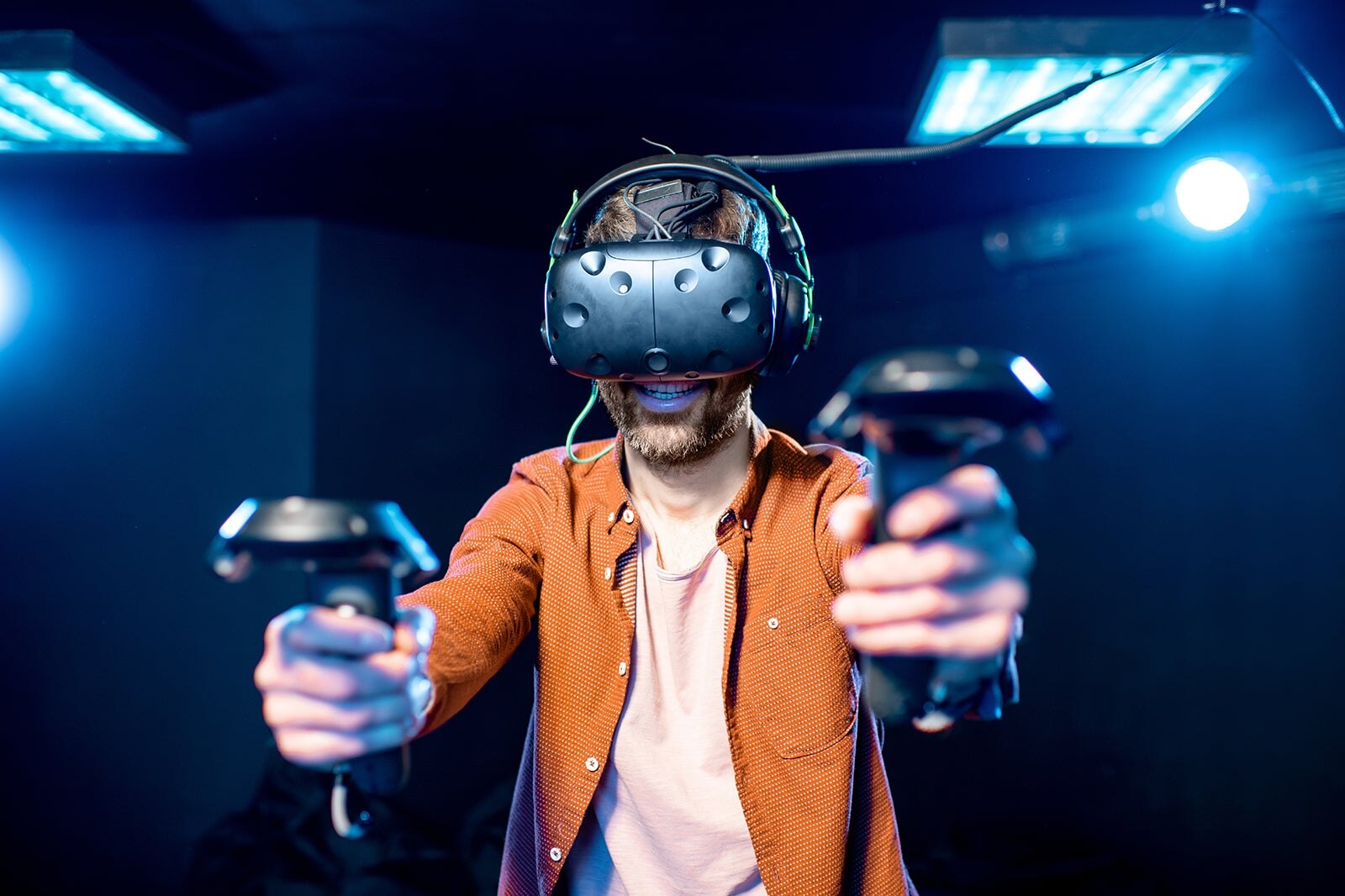 Nightlife
Families
Adventure
The GRID is a virtual reality (VR) game arcade in Carlsbad where you can challenge yourself to one of the hottest new forms of live-action entertainment around. It's like virtual reality meets laser tag. The GRID brings the concept of eSports to life when you step into a virtual world to battle the opposing team.
You might be a fan of laser tag or a fan of the virtual reality FPS (first-person shooter), but in either case, you'll love The GRID as you can step in and play your favorite video game titles or make mind-bending 3D art in any of their virtual reality art classes.
Location: 3365 Mission Ave Suite J, Oceanside, CA 92058, USA
Open: Saturday from 1 pm to 9 pm, Sunday from 12 pm to 6 pm, Thursday–Friday from 3 pm to 9 pm (closed Monday–Wednesday)
Phone: +1 760-542-0954
3
Escape room games
Challenge yourselves in a race against time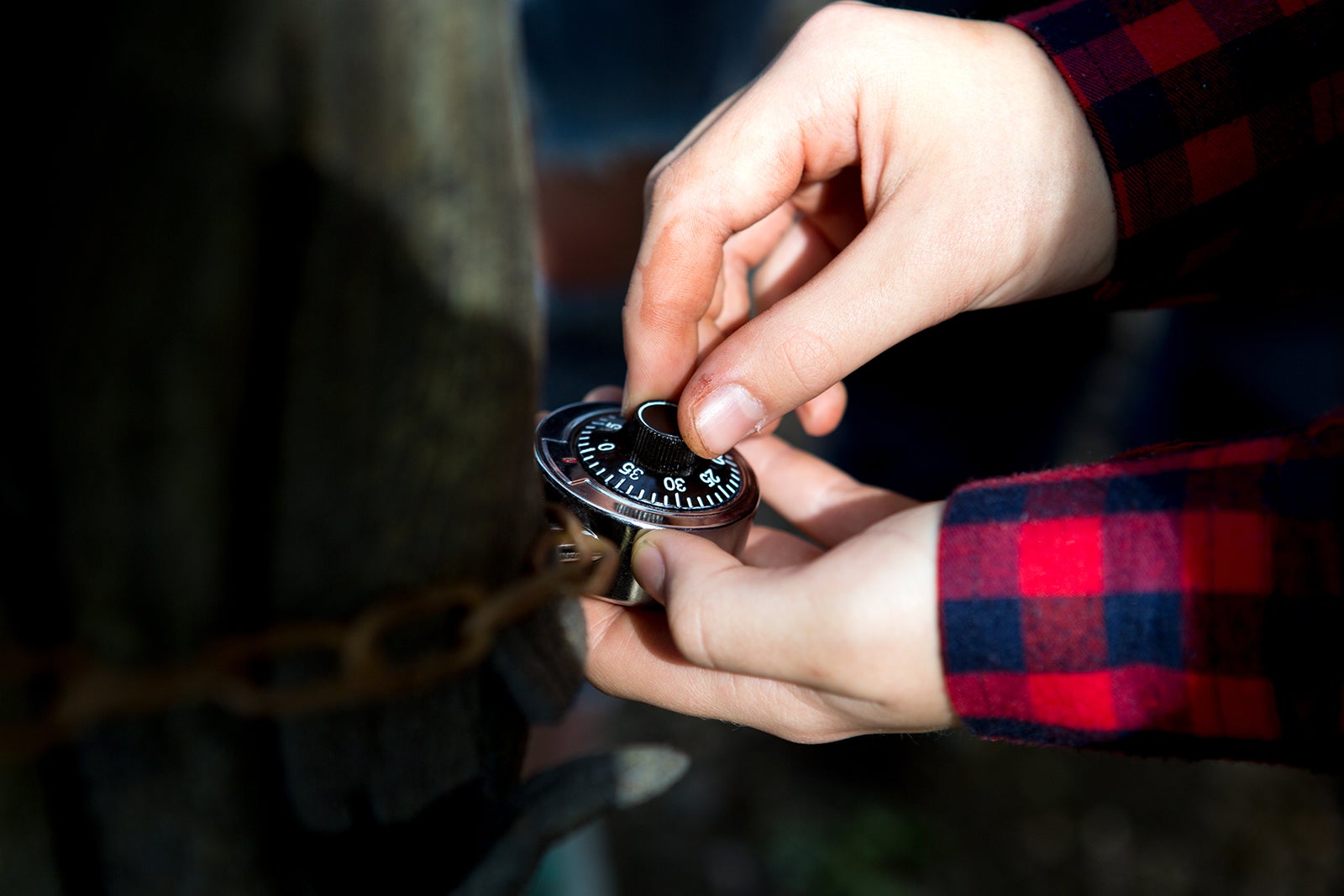 Nightlife
Couples
Families
Adventure
Escape room games in Carlsbad come in a wide variety but they all offer great fun and thrills for your evenings. You might have experienced being locked in close quarters with a small handful of friends, but these allow you to do it for fun as you race against the clock. Carlsbad has several escape room games available, found in The Shoppes at Carlsbad, Oceanside Square, ad North County Place.
Some carry a magical theme with puzzles and brainteasers that you have to work out together as a team, while others feature rooms with scary décor to keep the adrenaline rush high. Gather up your family or some friends and enjoy an immersive and interactive environment where you're part of the story and you get to figure out what the ending will be.
4
Game arcades
Play the night away with the latest or retro titles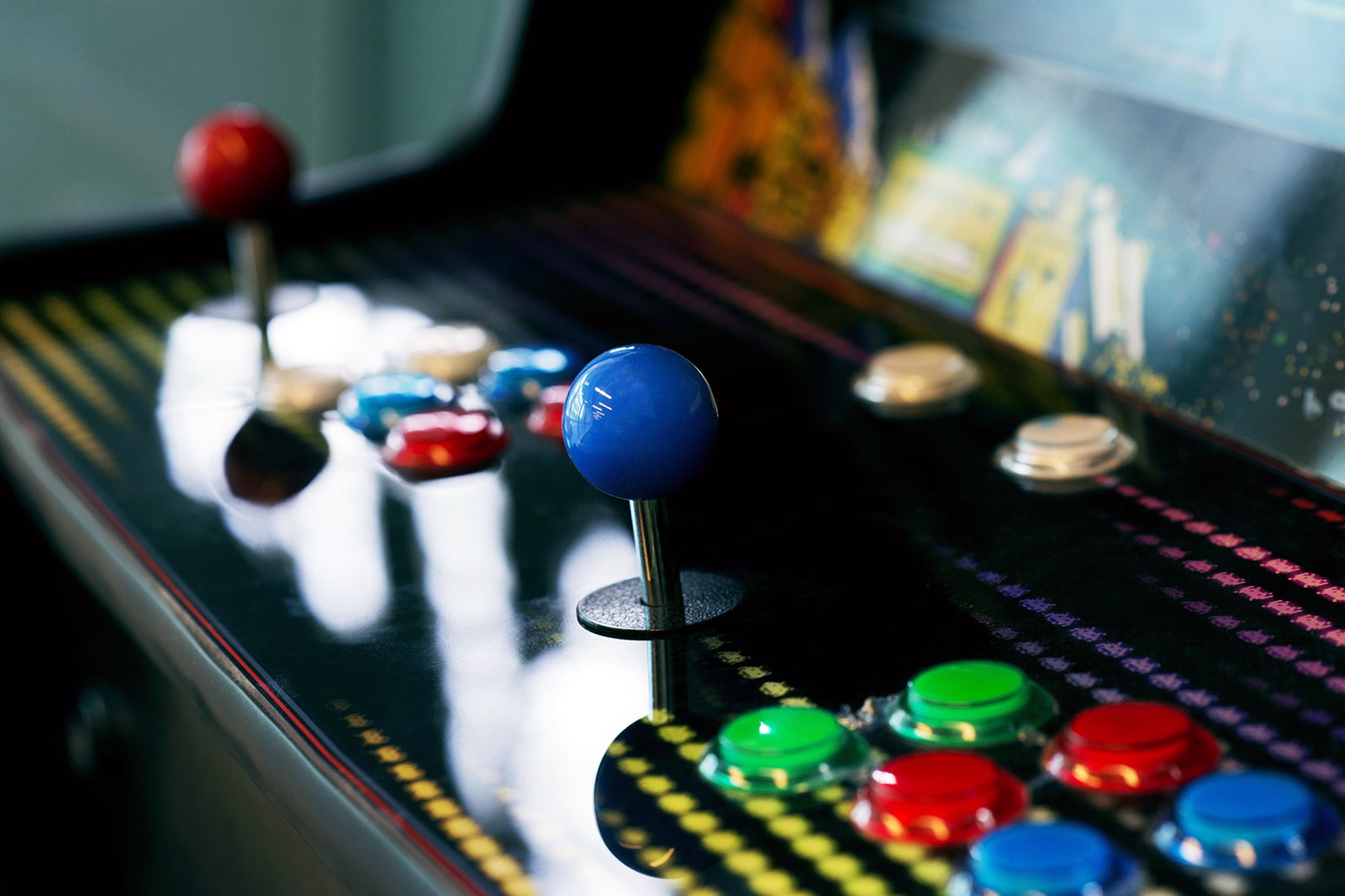 Carlsbad has cool spots offering retro gaming as well as virtual reality arcades. You and your group will find the right titles that appeal across different generations. At Carlsbad's video game arcades, you can feel like a kid again enjoying the flashing lights and mesmerizing sounds of your favorite game levels of the past and present.
You might be partial to pinball's synchronized tapping, a competitive shootout game of basketball, a classic fighting game with a joystick and button-mashing, or testing your skills for tickets. Whether you're hanging out with friends or family, an arcade in Carlsbad is an exciting place to head to after dinner.
5
Miniature golf
Play a relaxing round after dinner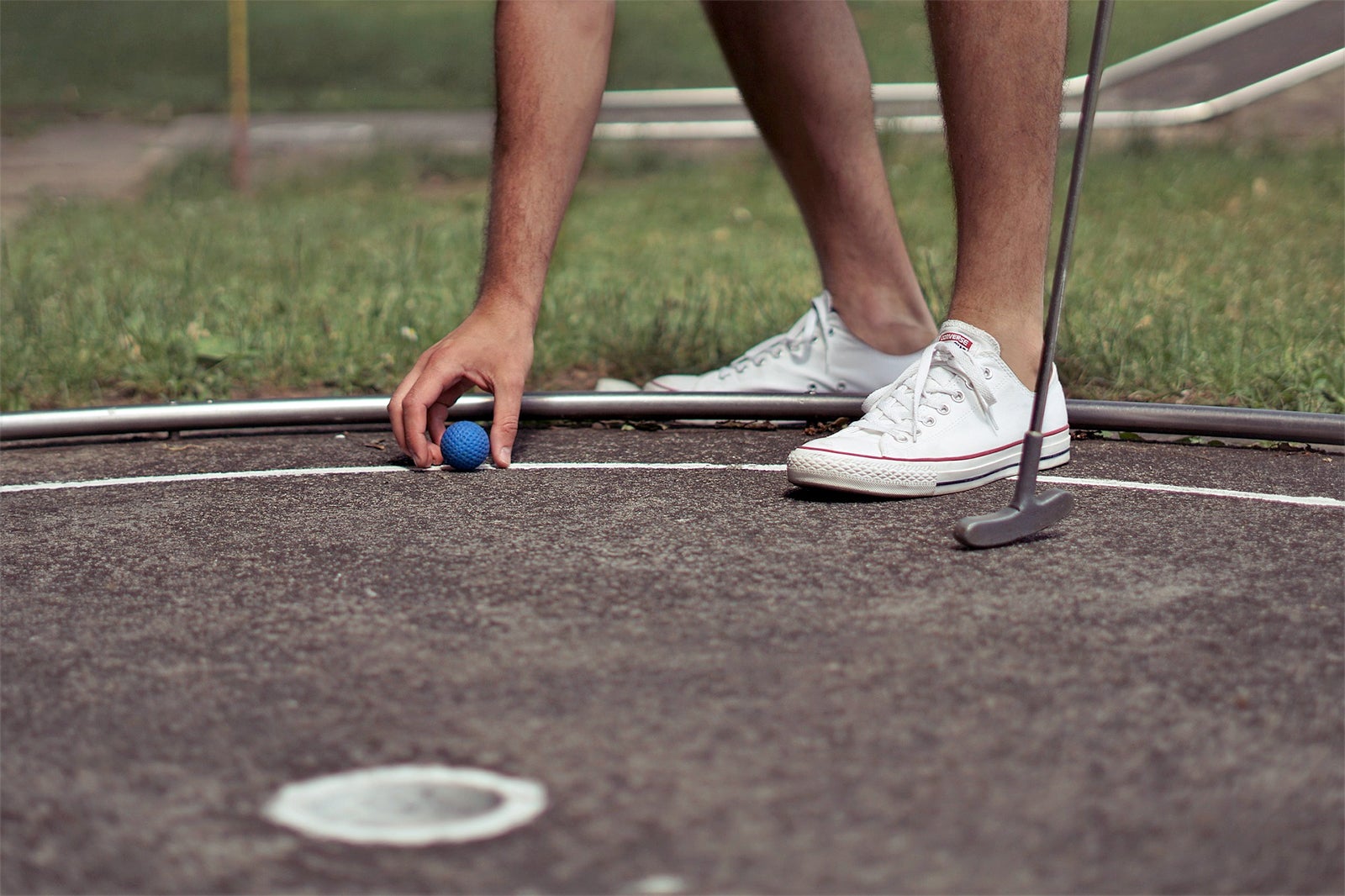 Nightlife
Couples
Families
Adventure
Carlsbad has several miniature golf courses nearby where you can go for a few rounds with friends and family. You are never too old to enjoy a game and this after-dinner activity is perfect because you can enjoy the pleasant evening weather, have competitive fun, and get some exercise, but not feel the stress of too much activity after a meal.
Boomers Vista is a family center 12 minutes' drive from the coast which has a miniature golf course alongside go-karts and game arcades. It's a perfect place to keep everyone together and appreciate each other's company with engaging entertainment.
6
Go-karts
Racing for all skill levels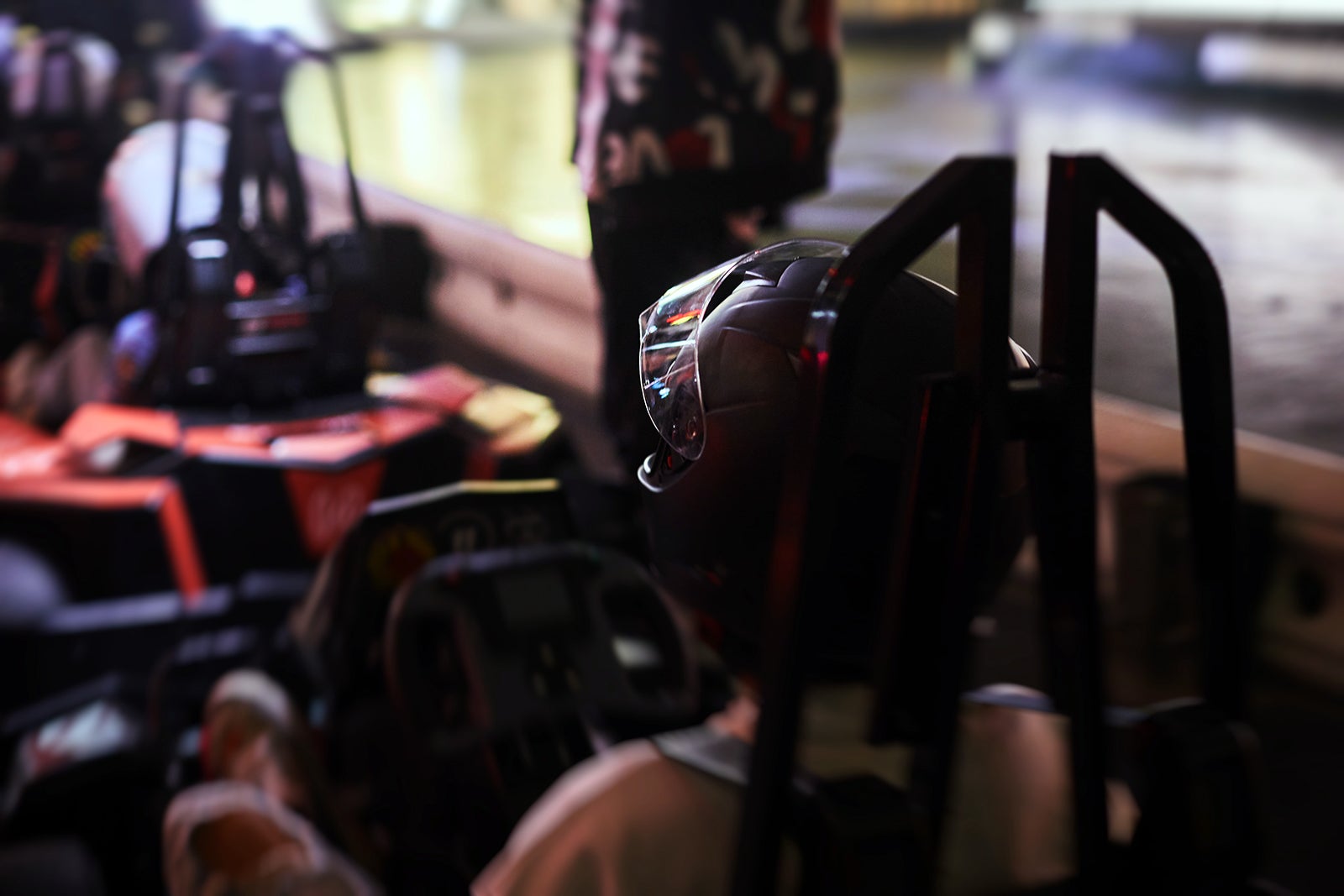 Nightlife
Families
Adventure
Go racing in Carlsbad at indoor tracks where you can really get your competitive juices flowing as you race against friends or family members. With increasing levels of speed and competitive difficulty involved, there's a wide range of tracks and types of karts for you to feel most comfortable and have the most fun.
One indoor go-kart facility in Carlsbad has digital displays that tell you your speed, which really ramps up the adrenaline when you see yourself going from 0-40 mph in a matter of seconds.
7
New Village Arts
Watch a local ensemble group perform at this local theater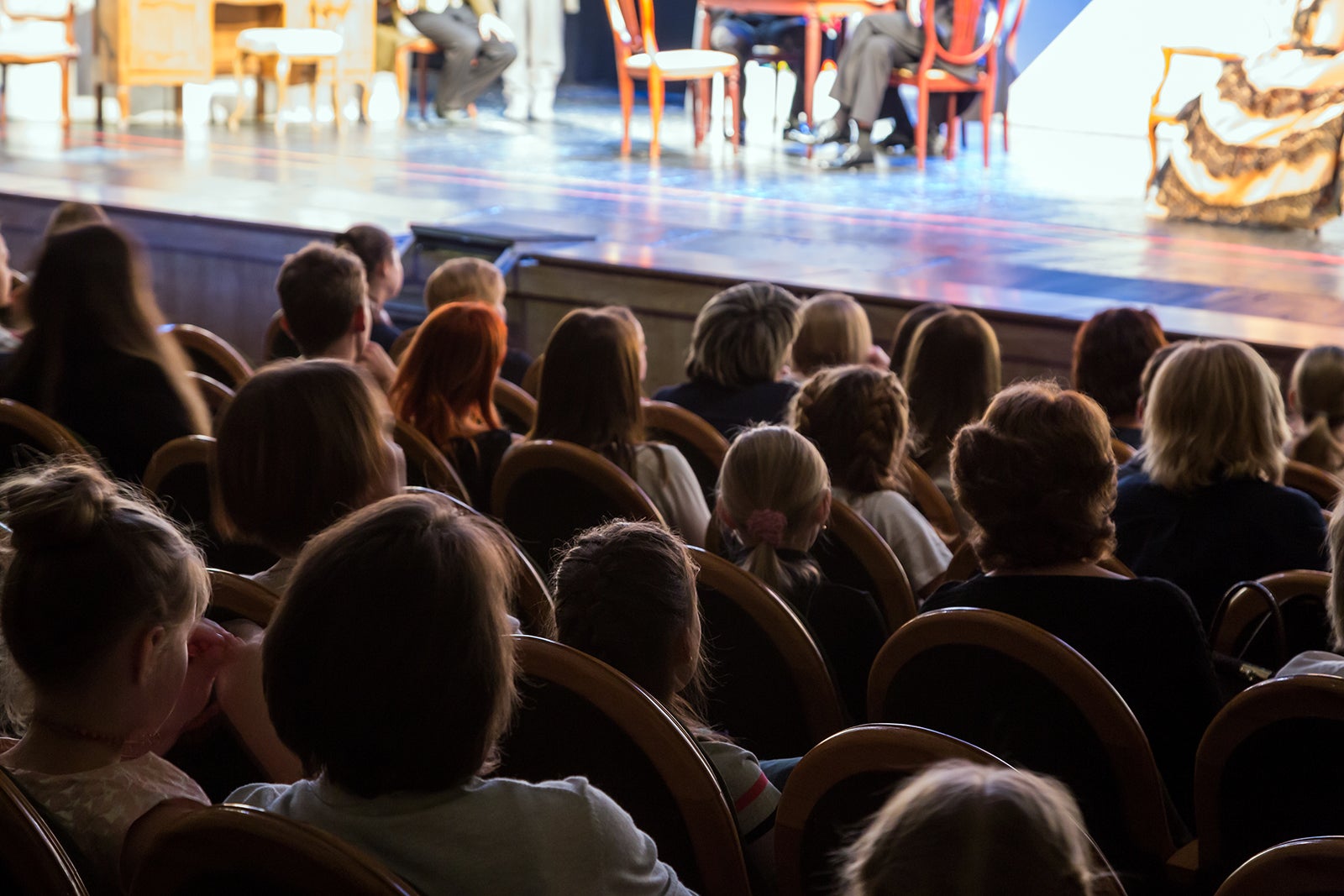 Watching a performance at the New Village Arts theater is one of the best things to do after dinner in Carlsbad. Instead of watching a movie, you can step up the classiness and fun by visiting this theater on State Street.
Carlsbad's performing-arts theater provides your date night or family time with a variety of on-stage musicals or something dramatic. You may love a comedy show or a local orchestra. The greatest things about New Village Arts are the participatory classes and workshops that you can also enjoy besides the immense selection of on-stage productions.
Location: 2787 State St, Carlsbad, CA 92008, USA
Open: Showtimes vary
Phone: +1 760-433-3245
8
Carlsbad's local taverns
Enjoy drinks and a show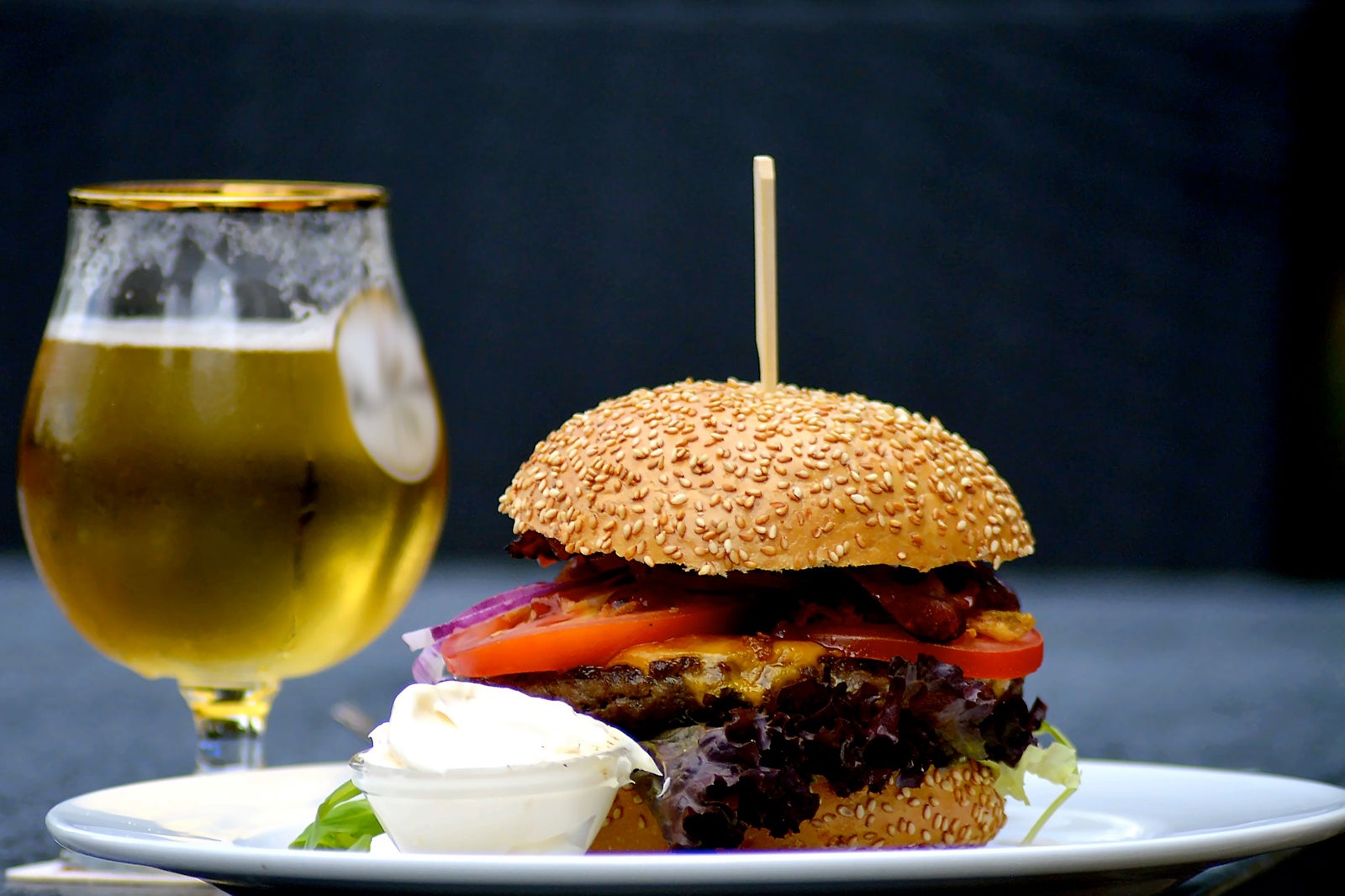 You don't have to choose between after dinner fun and relaxation if you head to one of the local taverns in Carlsbad to enjoy drinks with friends. Whether you decided to try one of the classy sushi joints in Carlsbad or went to grab a burger, you can't go wrong with having a few after-dinner drinks.
Carlsbad has a good selection of bars and taverns for you to choose from, depending on whether you are hot into the craft beer scene or just want to enjoy a unique cocktail. Check out or Hennessey's Tavern on Roosevelt Street for Irish pub vibes or Green Dragon Travern for New England fare and which also serves as a Revolutionary War museum.
9
Tour a haunted house
Scare up some fun while in Carlsbad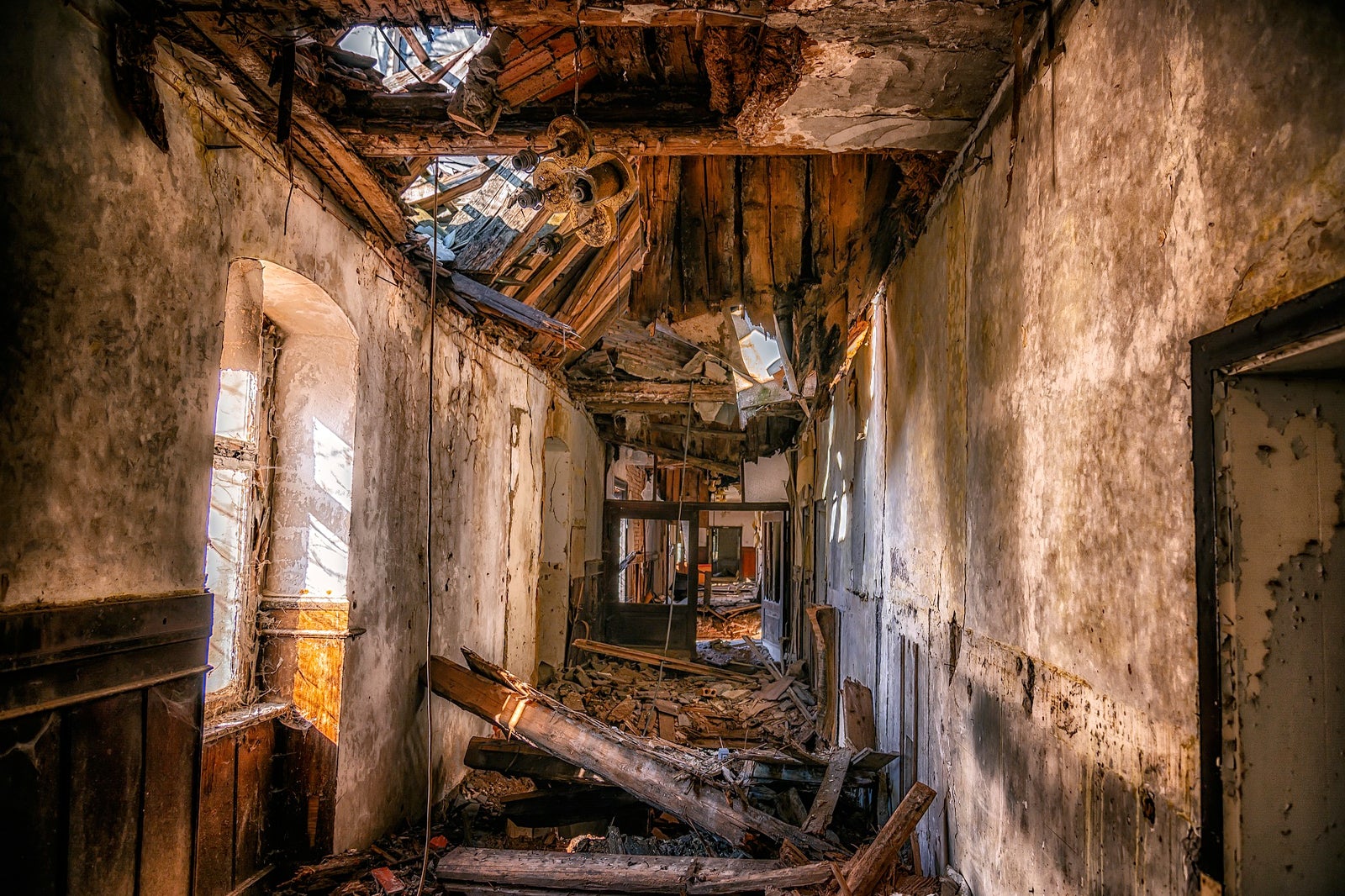 Nightlife
History
Adventure
Unusual
Just when you thought it was safe to relax, you could scare up some fun by touring a haunted house in Carlsbad and in nearby areas. Touring a haunted house can be a really lively activity with friends, especially the ones that you know enjoy a good fright.
One suggestion is to downplay to your friends or family that the destination is merely a tour of a historic house and be delighted as the scary excitement begins to unfold. You'll find a few different types of haunted houses around the San Diego area – some also have the added entertainment value of escape room elements.
10
Paint and drink
Paint and Drink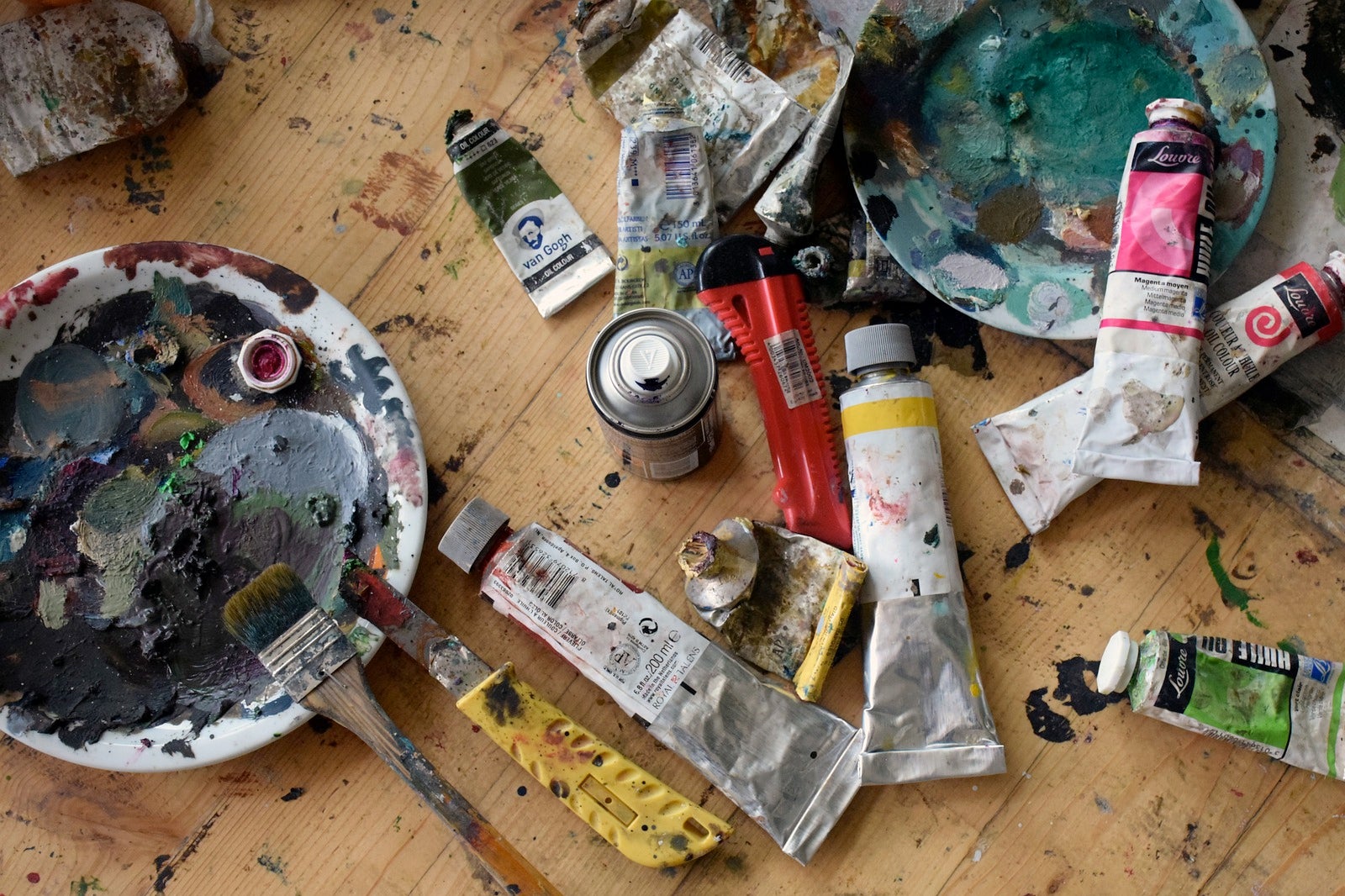 Food
Nightlife
Couples
Families
Head to one of Carlsbad's painting and drinking venues for a unique after-dinner experience. Your entertainment for the night could just be getting started at such places like OAK + Elixir on State Street. You don't have to be an aspiring artist to enjoy a relaxing evening with a date or group of friends, sipping on your favorite wine while impressing your artistic skills onto the canvas.
Rather than just heading to a bar for a drink, you can create your own art gallery experience with the added bonus of having a glass of wine. Such venues hold regular 'wine and paint nights' oftentimes paired with tasty food as well.
Back to top