10 Things to Do After Dinner in Cape Cod
Where to Go in Cape Cod at Night
Looking for cool things to do after dinner in Cape Cod? Massachusetts' iconic hook-shaped peninsula is widely known for its sunny beaches and brilliant natural walking paths, but that's just the beginning of what this region has to offer. You'll find seemingly endless fun here even after the sun goes down.
Once you're finished with dinner, you don't have to call it a day in Cape Cod. Instead, you can head out into the bustling nightlife for an unforgettable adventure across the region's many attractions. Read on for some of the great ideas on where to go in Cape Cod at night.
1
Seaside Pub On Main
A cool spot for beer and cocktails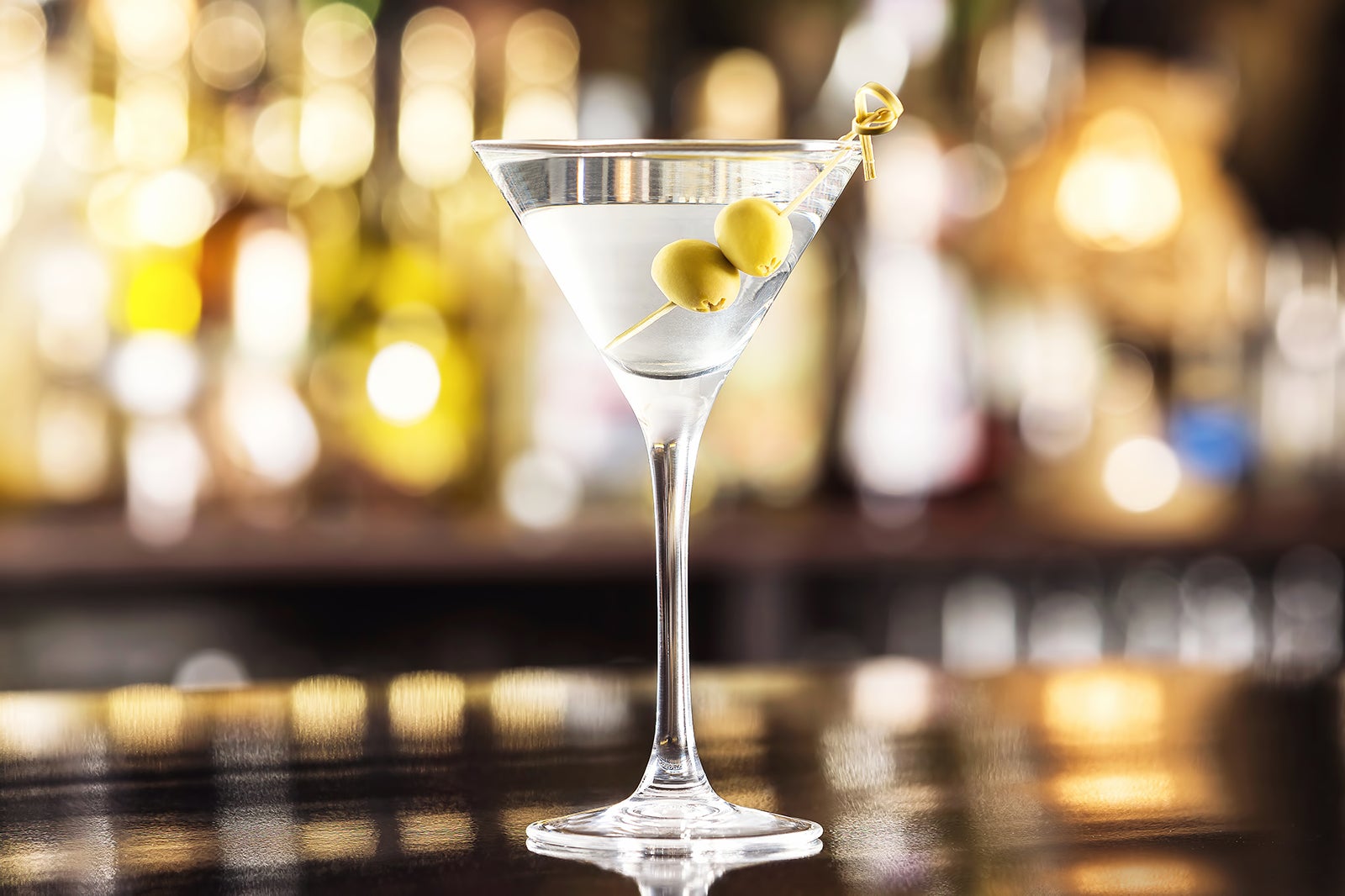 Seaside Pub On Main is where you can relax and enjoy drinks with friends in an exciting and relaxing environment in Cape Cod's village of Hyannis. They have DJs some nights, and they have a wide selection of drinks every night.
You'll find both local favorites and more widely known brews on draft, as well as an even greater selection of bottles and imports. Their martinis and customized seaside pints are impressive, so be sure to give them a try. This pub is also known for its extensive selection of gluten-free menu options.
Location: 615 Main St, Hyannis, MA 02601, USA
Open: Monday–Thursday from 4 pm to 1 am, Friday–Sunday from 12 pm to 1 am
Phone: +1 508-815-4517
2
Ryan's Ten Pin Eatery & Arcade
Go bowling and grab a bite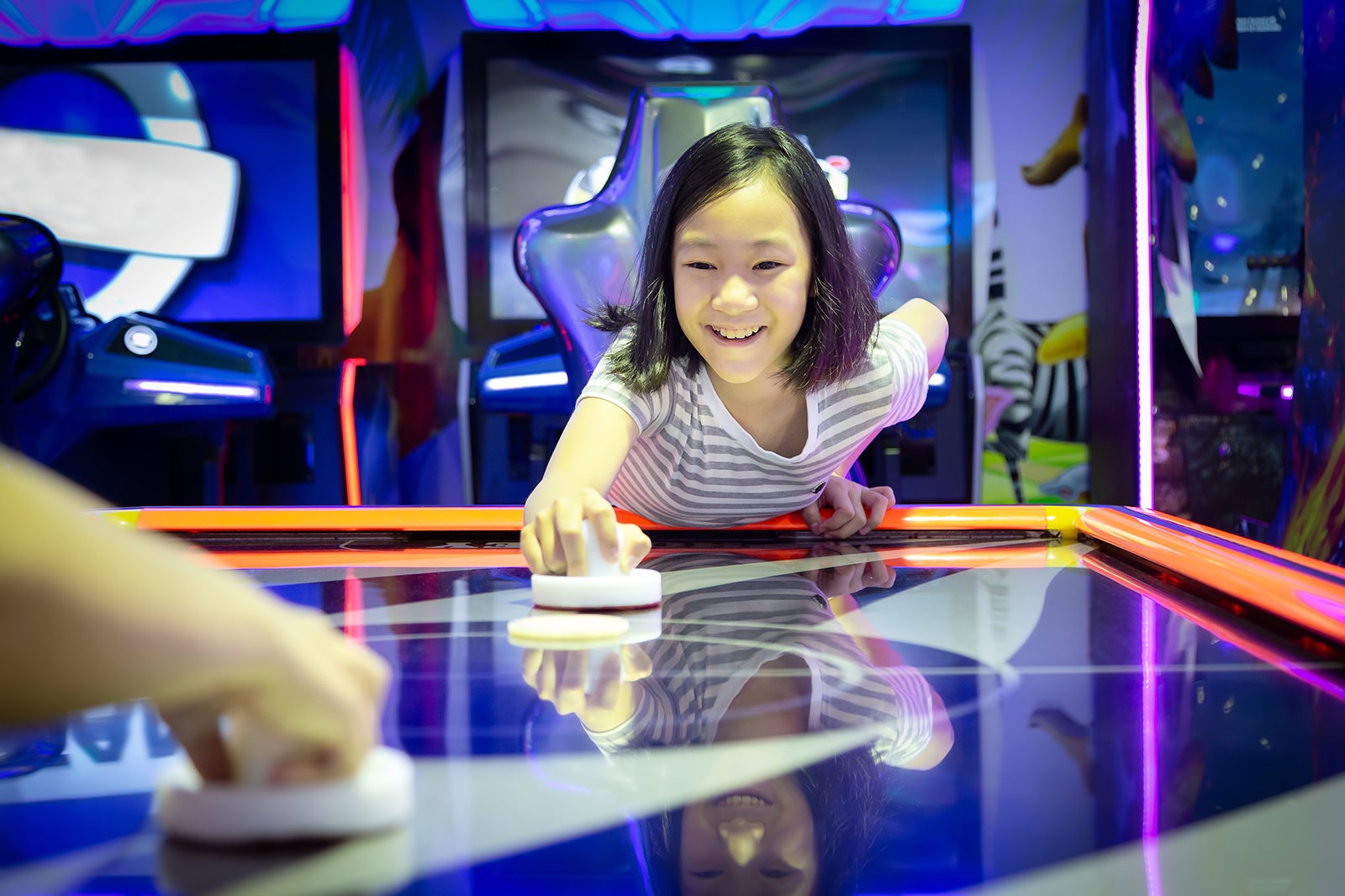 Ryan's Ten Pin Eatery & Arcade inside Cape Cod Mall is where you can eat and be merry with loads of fun family games. The name of the establishment suggests what their primary attraction is, but it offers far more than just bowling.
You'll also find arcade machines, virtual reality simulators, and even a golf simulator. Additionally, this place features laser tag and an escape room games if you're looking to test your wits in a challenge that requires a bit of brains and teamwork.
Location: Cape Cod Mall, 769 Iyannough Rd, Hyannis, MA 02601, USA
Open: Daily from 9 am to 12 am
Phone: +1 508-771-2100
3
Cape Playhouse
Watch a show inside a theater from the 20s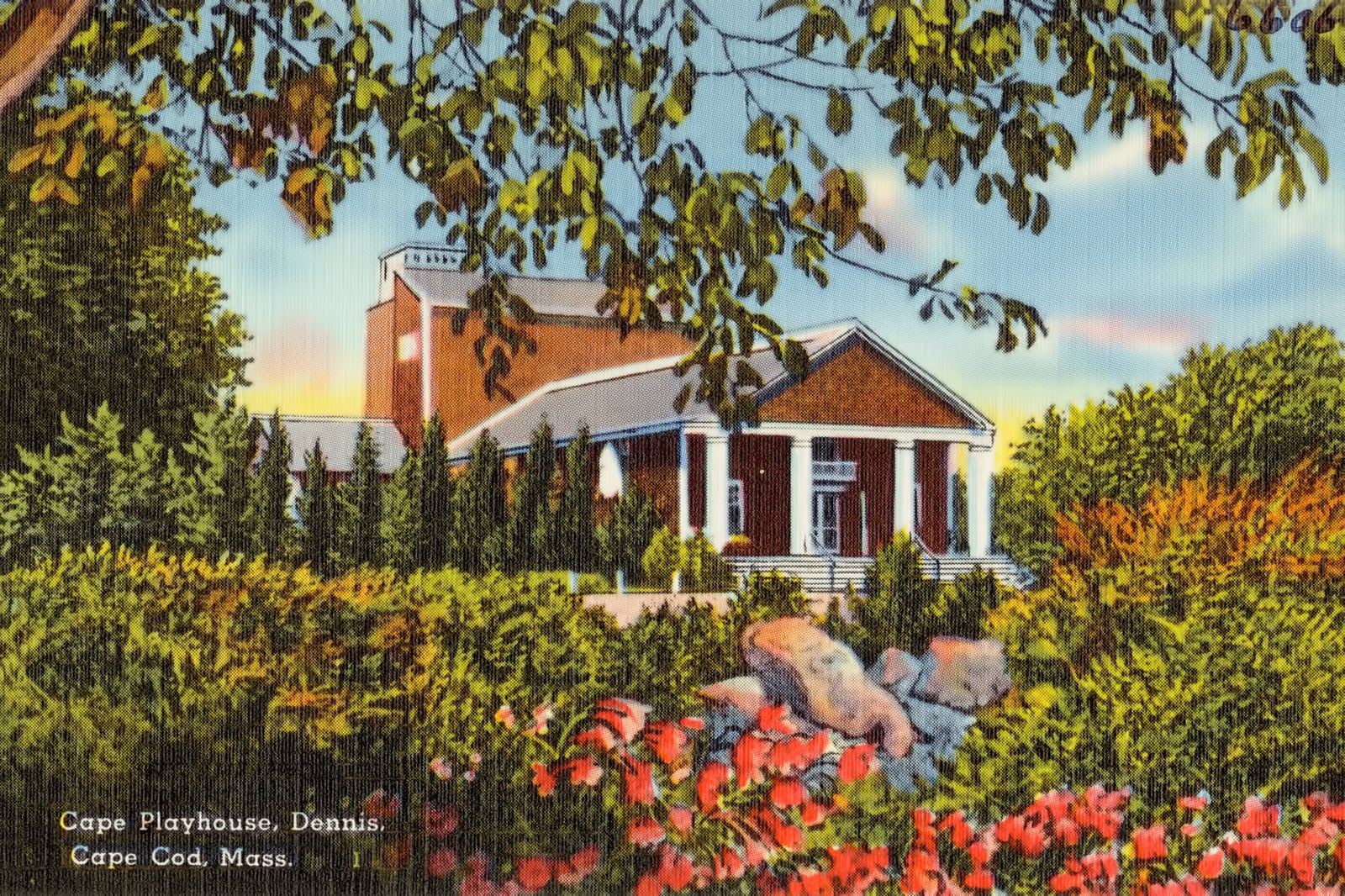 Cape Playhouse is one of the most iconic destinations in all of Cape Cod, thanks to its historical reputation for hosting quality live theater performances. It's been around for nearly a century and has even produced theatrical greats such as Humphrey Bogart.
When you attend a show here, you'll find that the seats are set up as pews, and the entire atmosphere of the venue has this historical feel to it. The featured plays vary quite a bit and include popular classics as well as local original works.
Location: 820 Main St, Dennis, MA 02638, USA
Open: Monday–Friday from 9 am to 5 pm (closed on Saturdays and Sundays)
Phone: +1 508-385-3911
4
Cape Cod Mall
Go shopping, dining or watch a movie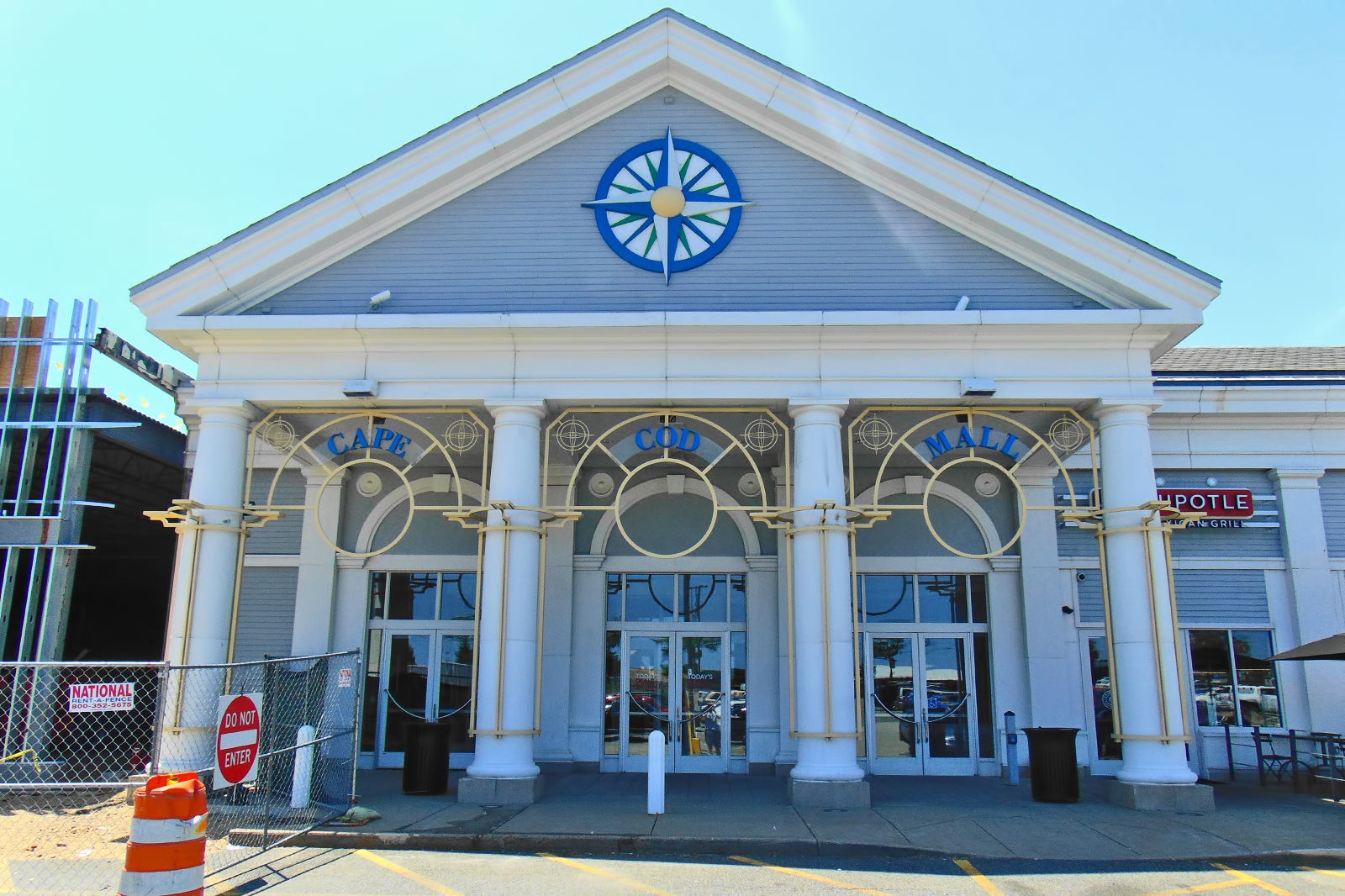 Cape Cod Mall is a modern shopping spot and a cool place for a stroll after dinner. Surely, there are plenty other opportunities for a good walk around Cape Cod but spending your evening at the mall can be perfect if you're looking for some retail therapy or simple pleasures.
As the only indoor shopping center in the Cape Cod area, the mall features about 82 stores and services within, so you can find pretty much anything you're looking for. You can even check out the showtimes and watch the latest Hollywood blockbusters at its cinema, the Regal Cape Cod Mall theater.
Location: 769 Iyannough Rd, Hyannis, MA 02601, USA
Open: Monday–Saturday from 11 am to 7 pm, Sunday from 12 pm to 6 pm
Phone: +1 508-771-0200
5
Barnstable Comedy Club
One of Cape Cod's oldest community theaters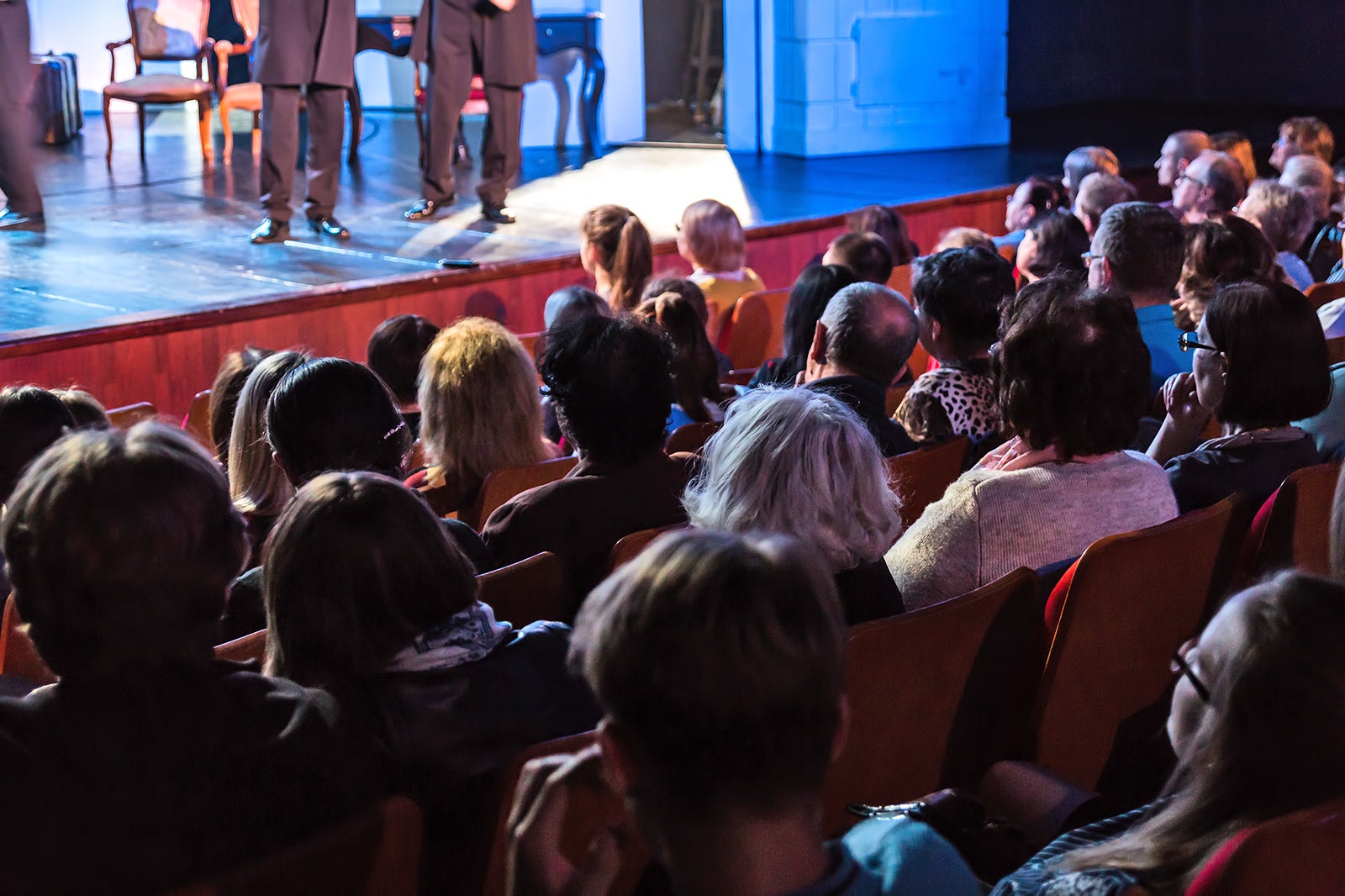 Barnstable Comedy Club in Cape Cod is something more than a standard comedy club. Don't be confused by its name. This isn't really a venue for stand-up comedy performances, but rather a community theater that hosts entire stage productions. You'll be able to enjoy a wide variety of acts performed by some of the best local actors here.
The 1922 venue is a continuation of one of the oldest community theaters in the country and, by far, the oldest in Cape Cod. They're a non-profit, volunteer organization, so you know every last person involved, to a certain degree, is in it for the passion. Great productions of classic plays you can expect range from Les Miserables to Driving Miss Daisy.
Location: 3171 Main St, Barnstable, MA 02630, USA
Phone: +1 508-362-6333
6
Ryan Family Amusements
Go and hit a perfect strike
Ryan Family Amusements is a major amusement spot in South Yarmouth that's a great option if you're looking for family-friendly, after-dinner fun in Cape Cod. The establishment has been around for more than 60 years and continues to offer endless fun for young and old.
One of their central attractions is the bowling alley, which features candlepin and 10-pin bowling suitable for newcomers and league veterans. Additionally, you'll find arcade rooms with an extensive selection of both retro and new video game machines running the latest titles.
Location: 1067 MA-28, South Yarmouth, MA 02664, USA
Open: Daily from 10 am to 10 pm
Phone: +1 508-394-5644
7
Cape Gun Works
Go for some target practice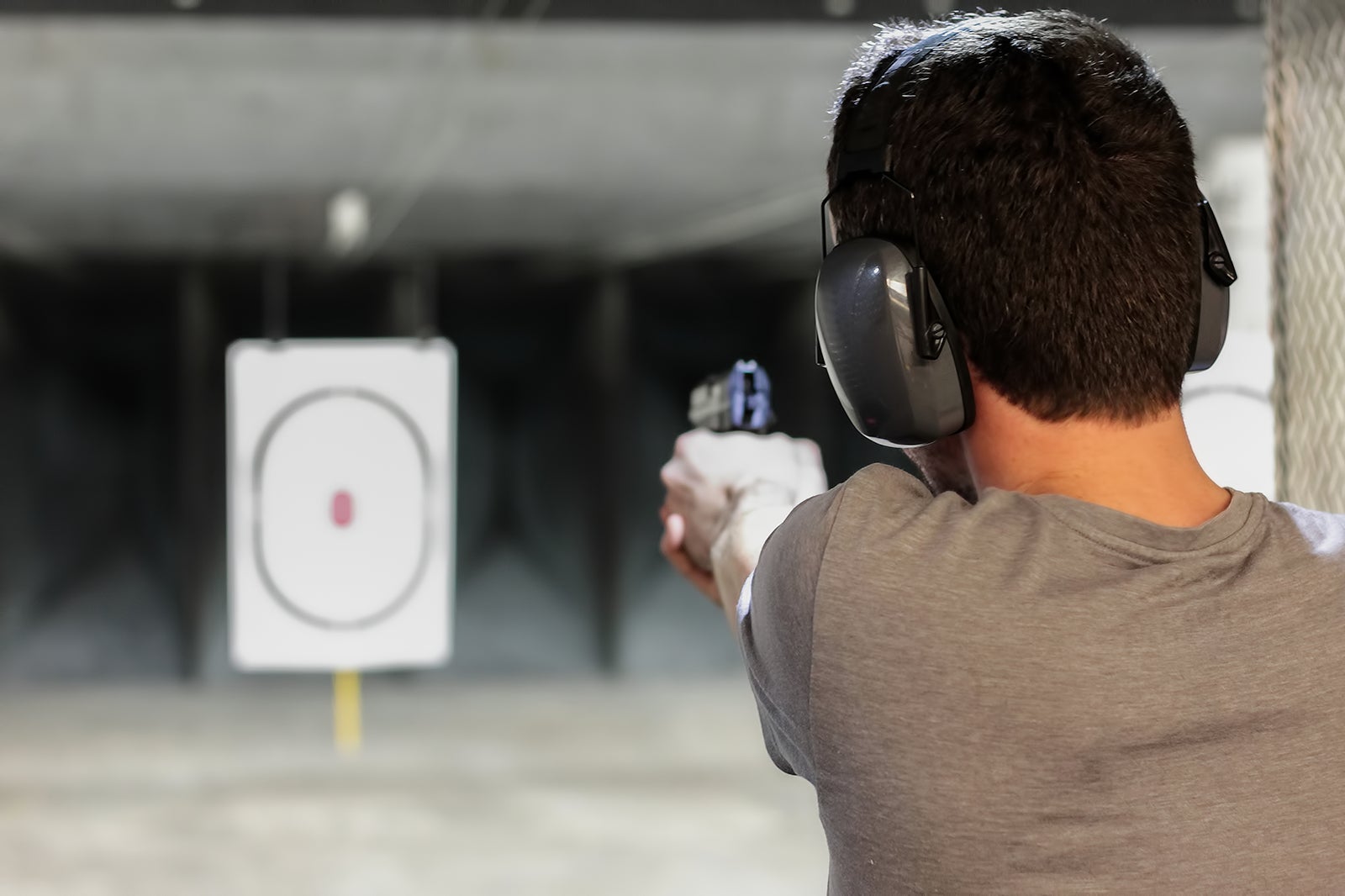 Cape Gun Works is a local shooting range in Hyannis, Cape Cod, where you can deepen your knowledge of firearms and hone your skills with some target practice. You'll find plenty of fun ways to spend your evening, but nothing offers the same kind of thrill as a shooting range can.
Whether you're looking to test out a firearm or try your hand at archery, Cape Gun Works has got you covered with its wide selection and multitude of experience packages. You can even take part in a digital simulator and safety courses if you're looking to learn more about firearms and how important safety training is.
Location: 96 Airport Rd, Hyannis, MA 02601, USA
Open: Monday–Saturday from 10 am to 8 pm, Sunday from 11 am to 5 pm
Phone: +1 508-771-3600
8
Pirate's Cove Adventure Golf
Play some rounds of mini-golf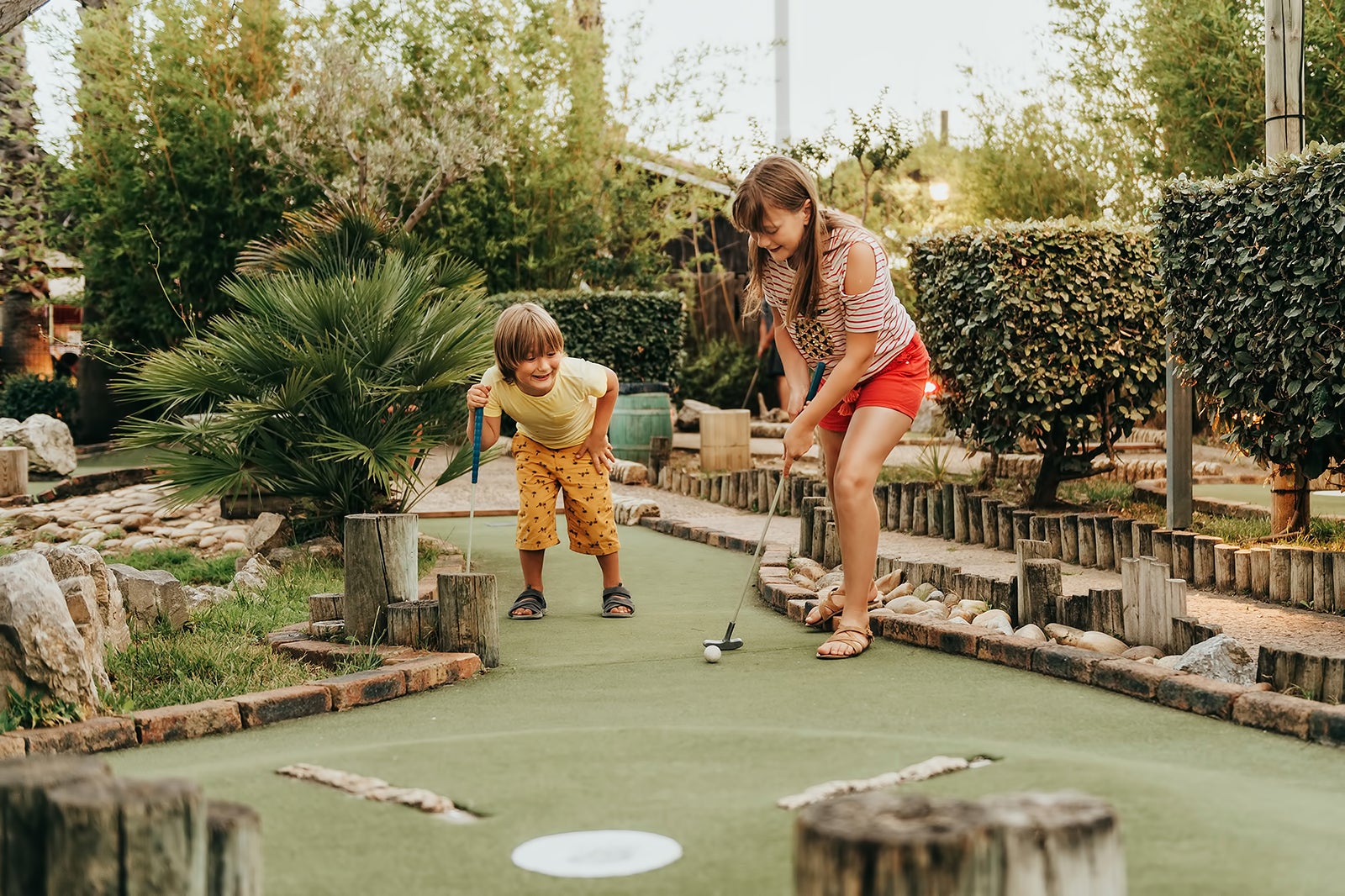 Families
Nightlife
Adventure
Pirate's Cove Adventure Golf is where you can enjoy classic mini-golf that's taken to the next level with high-quality pirate-themed decorations and intricate courses. Mini golf is a great timeout for the whole family and it's also a cool and laidback way to spend an evening.
Even so, playing the rounds at Pirate's Cove still requires a bit of thinking if you want to hit the best scores. Two 18-hole championship courses are found here, so you can put your putting skills to the test and see if you have what it takes to conquer their imaginative swashbuckling pirate designs.
Location: 728 Main St, South Yarmouth, MA 02664, USA
Open: Daily from 10 am to 7 pm
Phone: +1 508-394-6200
9
Cape Cod Bay
Sit on the soft sand and take in a magical sunset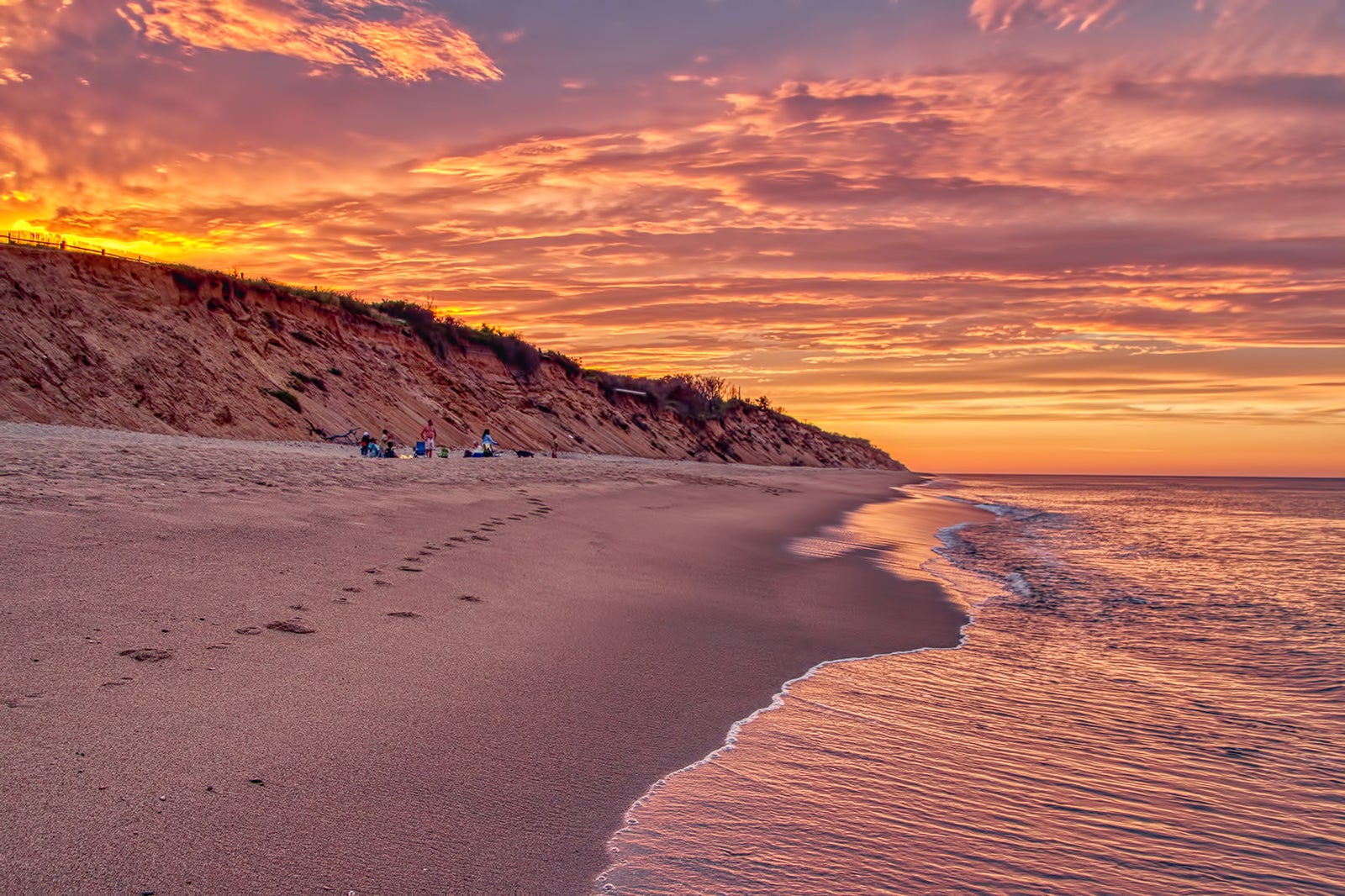 Cape Cod Bay has numerous beaches from where you can take in both serene sunsets and sunrises. While there are plenty of attractions to enjoy in Cape Cod after dinner, sometimes the best way to spend your evening is to embrace the simple pleasures on the coast. Cape Cod is on the eastern coast of Massachusetts, so it's perfect for watching the sunrise, but that's just the beginning.
Given that the land juts out in a peninsula-like shape, you'll also find shores facing to the west toward Cape Cod Bay. Among these is Duck Harbor Beach in Wellfleet that's mostly calm and scenic. From there, you can sit on the soft sands and watch the sunset over the water painting the sky in brilliant red and orange hues.
10
Drive go-karts
Race your friends or beat your own lap times
Go-karting in Cape Cod is one of the most popular things to do after dinner, especially among friends or with the family. You'll find quite a few different tracks throughout the region containing all sorts of courses. Some of them feature concrete tracks indoors, while others will take drivers on a mostly wooden track open to the sky.
Among these are Bud's Go-Karts in Harwich and Cartwheels in South Dennis. Whatever your preference, you won't have to look too far to find one that the whole family can enjoy. You can race against family and friends to discover which of you is truly the master of these fun and zippy machines.
Back to top