10 Best Things to Do in Virginia Beach
What is Virginia Beach Most Famous For?
Virginia Beach is a vibrant coastal city in southeastern Virginia which caters to year-round visitors. The oceanfront destination is rich with history, and home to a variety of arts and entertainment experiences, family-friendly activities, and a blossoming culinary scene. Virginia Beach is more than just a beach destination. In fact, it's a bustling community which is divided into distinctive districts with many beaches. Each district of the coastal city showcases unique ways to live life, whether it is enjoying the ocean or exploring inland.
Virginia Beach is a wonderful destination to visit any time of the year. While there is certainly a wide variety of things to do in Virginia Beach, we've attempted to narrow down the most memorable attractions and places to discover in this dynamic coastal city.
What are the best things to do in Virginia Beach?
1
Virginia Beach Boardwalk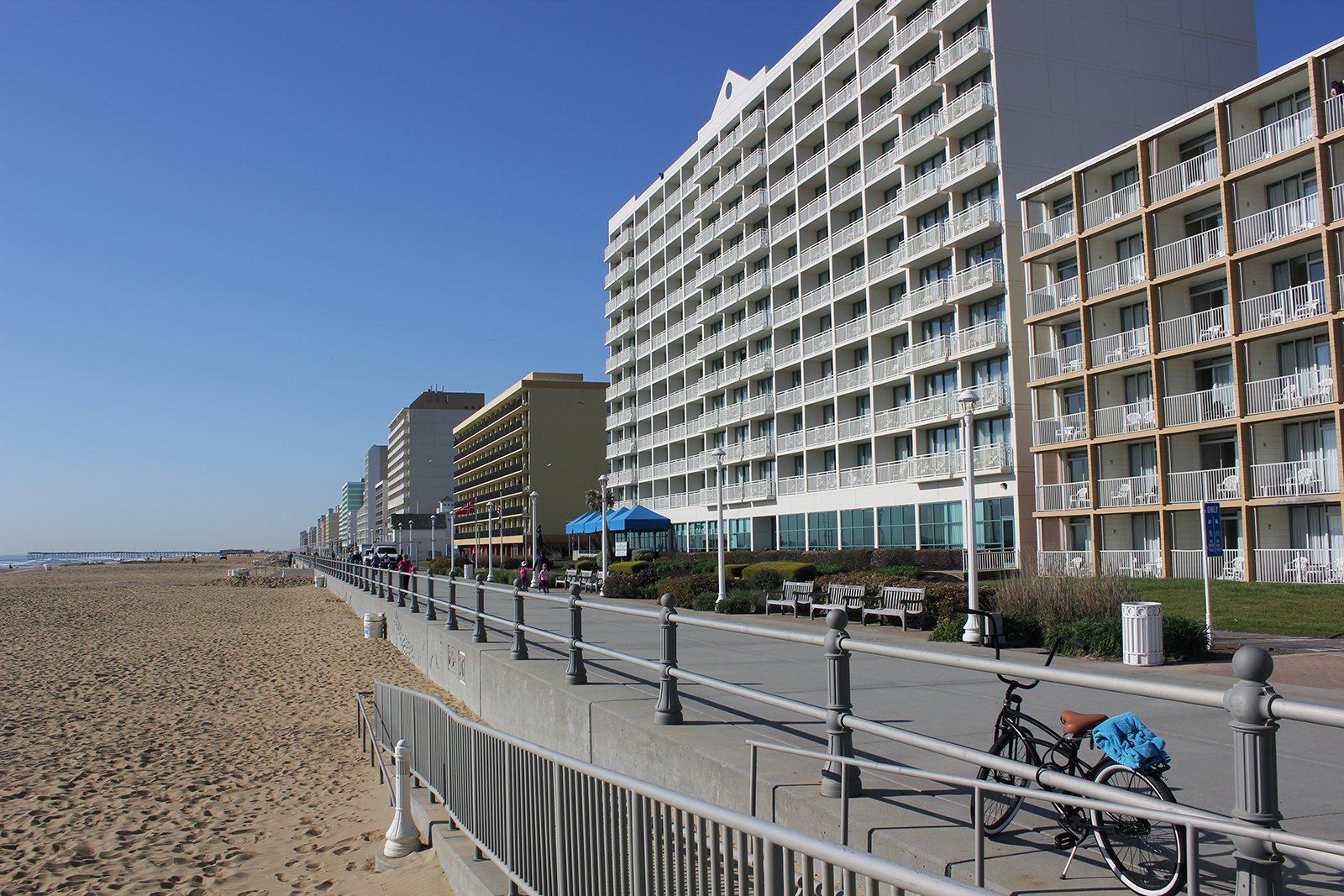 The Virginia Beach Boardwalk is a 28-ft-wide marvel that stretches across 3 miles of the beach from 2nd to 40th Street. Located on the oceanfront, it features a separate bike path, hosts a variety of maritime activities, and is home to museums and an amusement park.
The Virginia Beach Boardwalk is a wonderful place to start the day and take in the sights. There is a wide variety of cafes and restaurants to enjoy as well as vendors offering bike rentals. If you're a fan of art, there are nautical sculptures dotted along many of the side streets which lead to Atlantic Avenue. Make sure to visit the enormous King Neptune, a 24-foot, 12-ton bronze statue that guards the gateway to Neptune Festival Park on 31st Street. One of the most popular photo opportunities on the boardwalk, the King Neptune statue is perfect for all of your selfies and Instagram shots!
Location: Grommet Island Park to 40th Street, Virginia Beach, VA 23451, USA
photo by Nicolas Henderson (CC BY 2.0) modified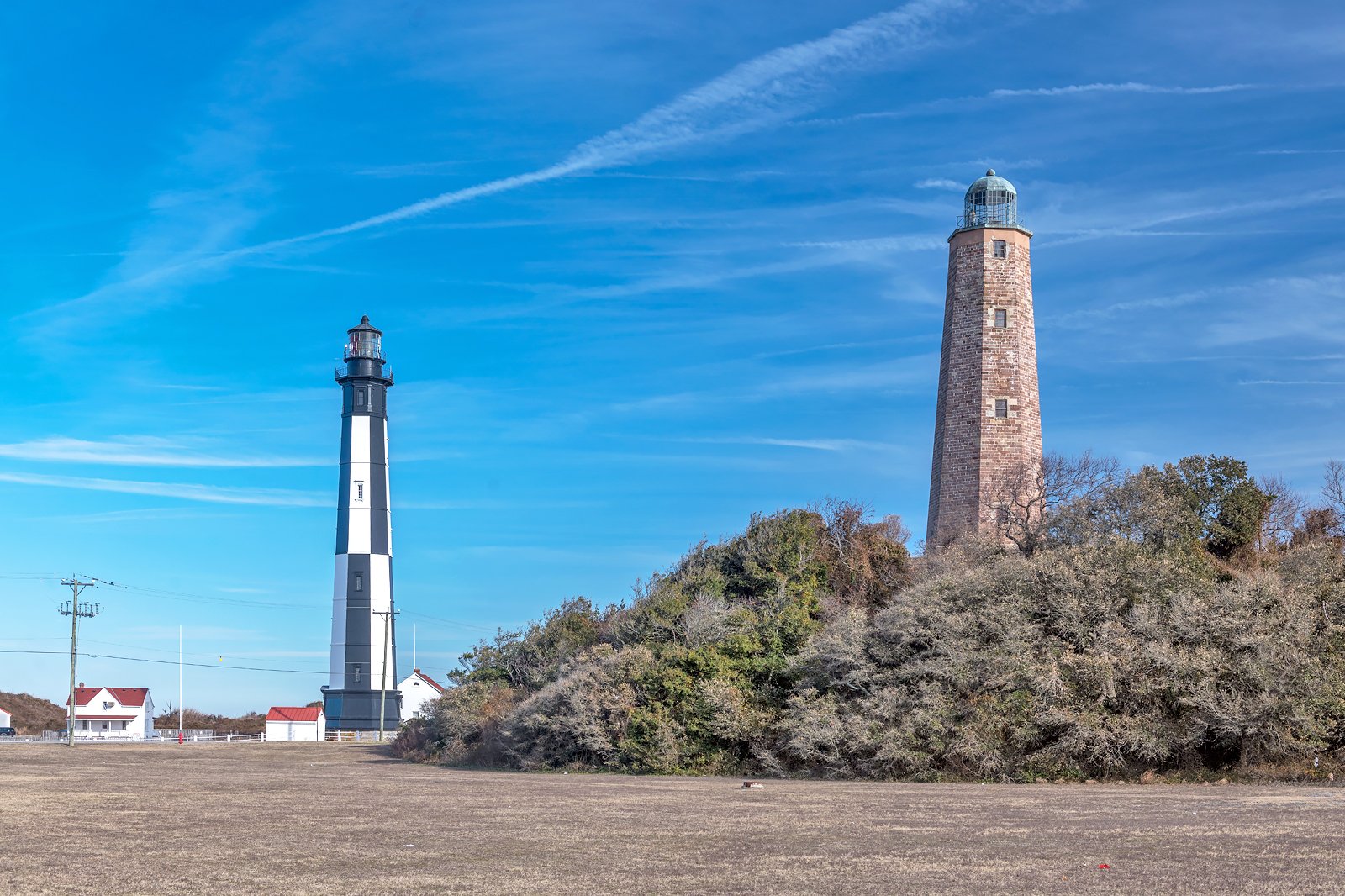 One of the first lighthouses in Virginia, Cape Henry Lighthouse marks the southern entrance to Chesapeake Bay. The Lighthouse is situated near the "First Landing" site, where English settlers first set foot on American soil before making their way inland to settle in Jamestown.
Today, there are two lighthouse structures here - the 90-foot-tall original, which was damaged by a lightning strike in the 1870s, and a newer, taller lighthouse 350 feet to the northeast, which was built in 1881. The lighthouses are located within the boundaries of Joint Expeditionary Base East, which is a Navy base. Cape Henry Memorial, a national park, is adjacent to the lighthouses. Visitors to Cape Henry Lighthouse can climb 191 steep steps to the top of the tower. This intense workout will be rewarded with breathtaking views of Chesapeake Bay and the Atlantic Ocean.
Location: 583 Atlantic Ave, Fort Story, VA 23459, USA
Open: Daily from 10 am to 5 pm
photo by PumpkinSky (CC BY-SA 3.0) modified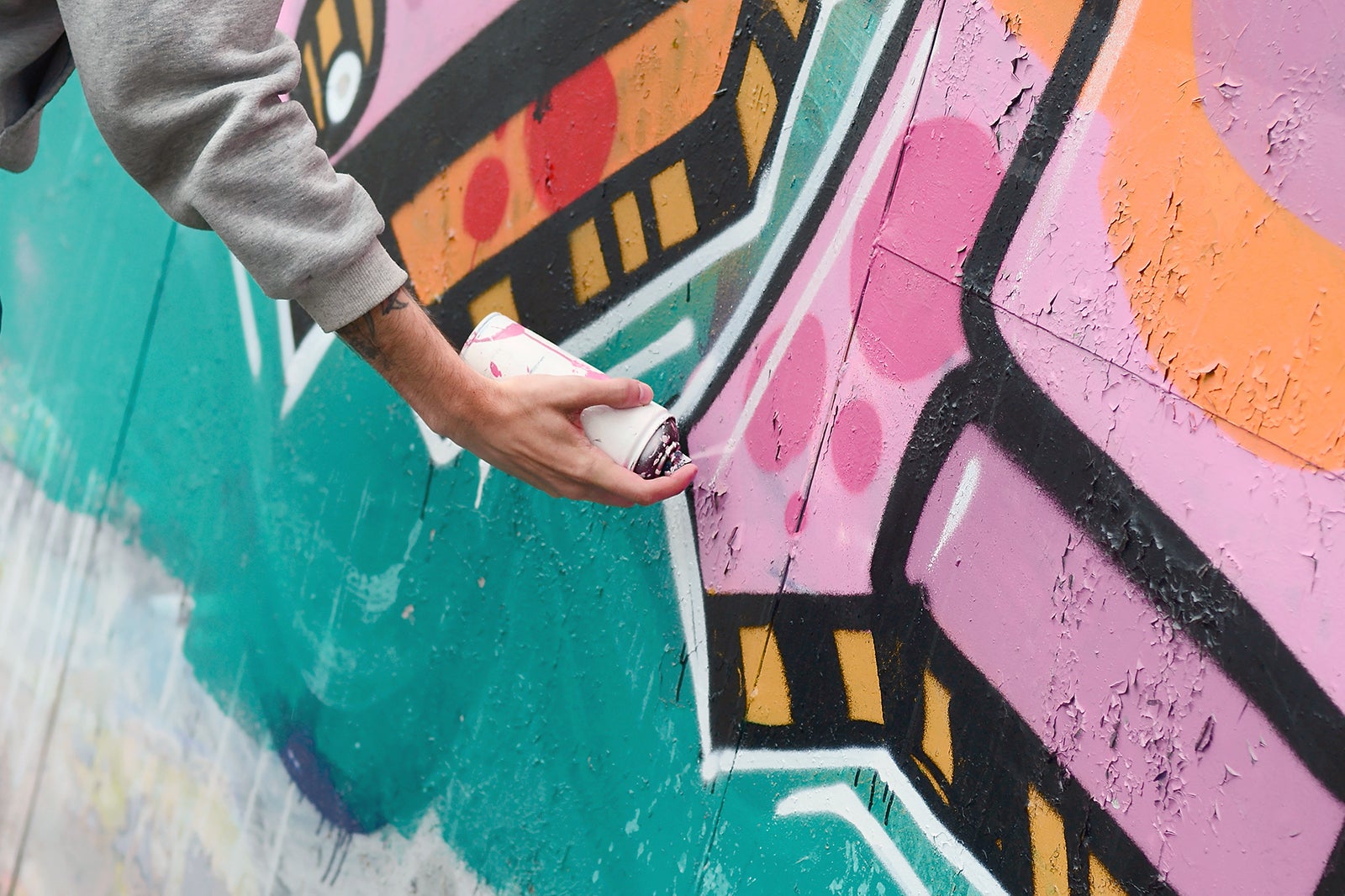 The ViBe Creative District is Virginia Beach's own cultural arts enclave. Vibrant and eclectic, the oceanfront neighborhood functions as a hub for artists and creatives to share their passions while inspiring a sense of discovery in locals and visitors to Virginia Beach alike. There is always something going on in the ViBe Creative District, with weekly and monthly events a regular occurrence.
ViBe Creative District is made up of quaint shops and coffeehouses. The district has artisanal shops, vintage boutiques, art studios, antique furnishing shops, culinary arts offerings and even the Chesapeake Bay Distillery. For art lovers, the district features bold, colorful murals all done by local artists. Stretched out over a 1-mile radius, the murals are unique, interesting and perfect for photographs.
4
First Landing State Park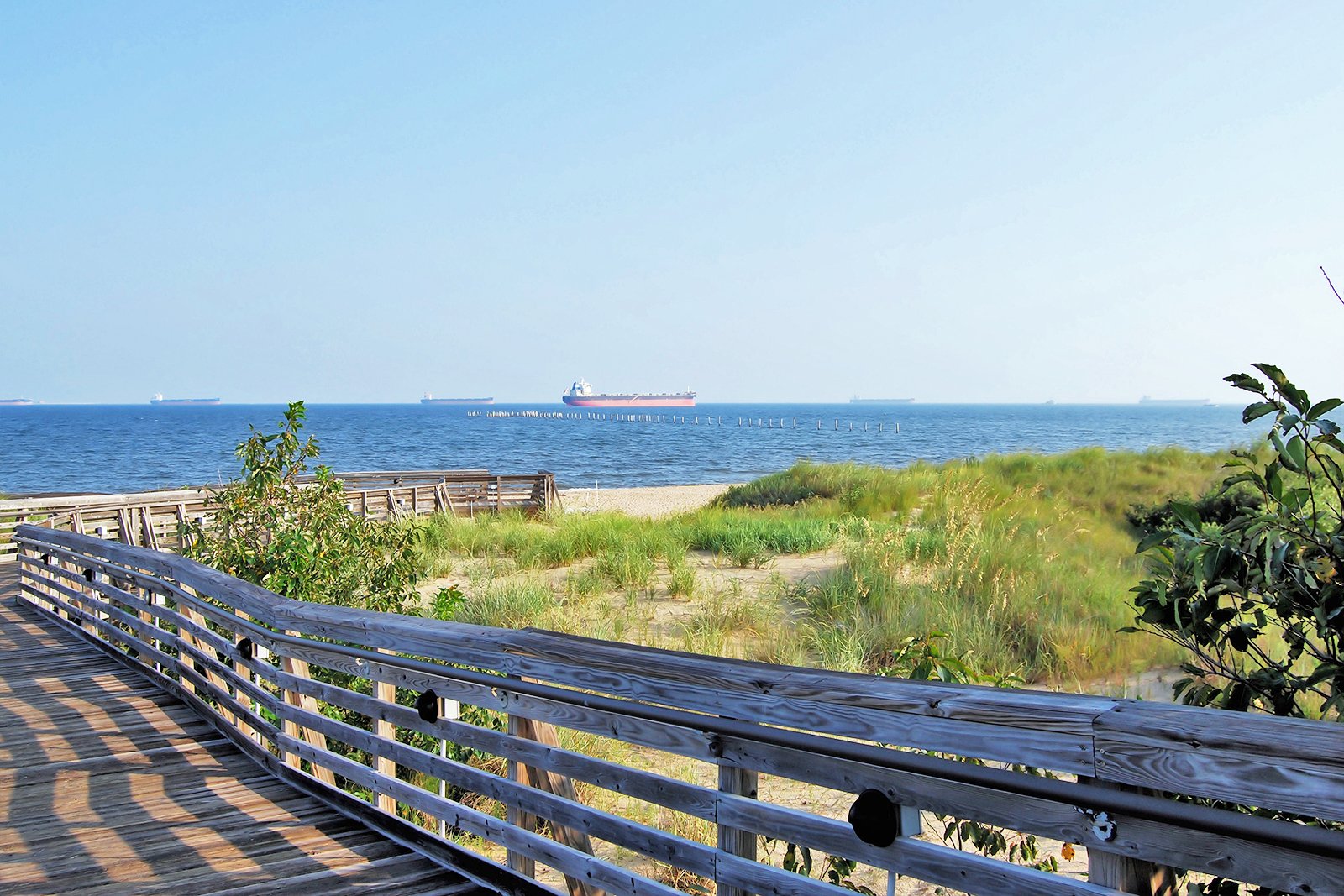 Families
Couples
History
Photo
Located at Cape Henry, the First Landing State Park is a 2,888-acre park with much to offer. As the name suggests, its biggest claim to fame is that it was the place where the first English colonists arrived in America in 1607 before heading inland to found Jamestown. The park now features miles of both beach and hiking trails through a protected salt marsh habitat, around freshwater ponds, beaches, dunes, forests, a tidal marsh and a cypress swamp. It is the most visited state park in Virginia, and is also home to one of the most endangered habitat types in the world, the maritime forest community.
The park is a favorite spot with those who enjoy the great outdoors as it offers many recreational activities. Swimming, boating and biking are all readily available in the park, while hiking and taking part in a nature program are also popular with visitors. First Landing State Park is an excellent spot for camping as well, as the park has over 200 campgrounds and 20 cabins to choose from.
Location: 2500 Shore Dr, Virginia Beach, VA 23451, USA
Open: Daily from 8 am to 6 pm
photo by Virginia State Parks (CC BY 2.0) modified
5
Military Aviation Museum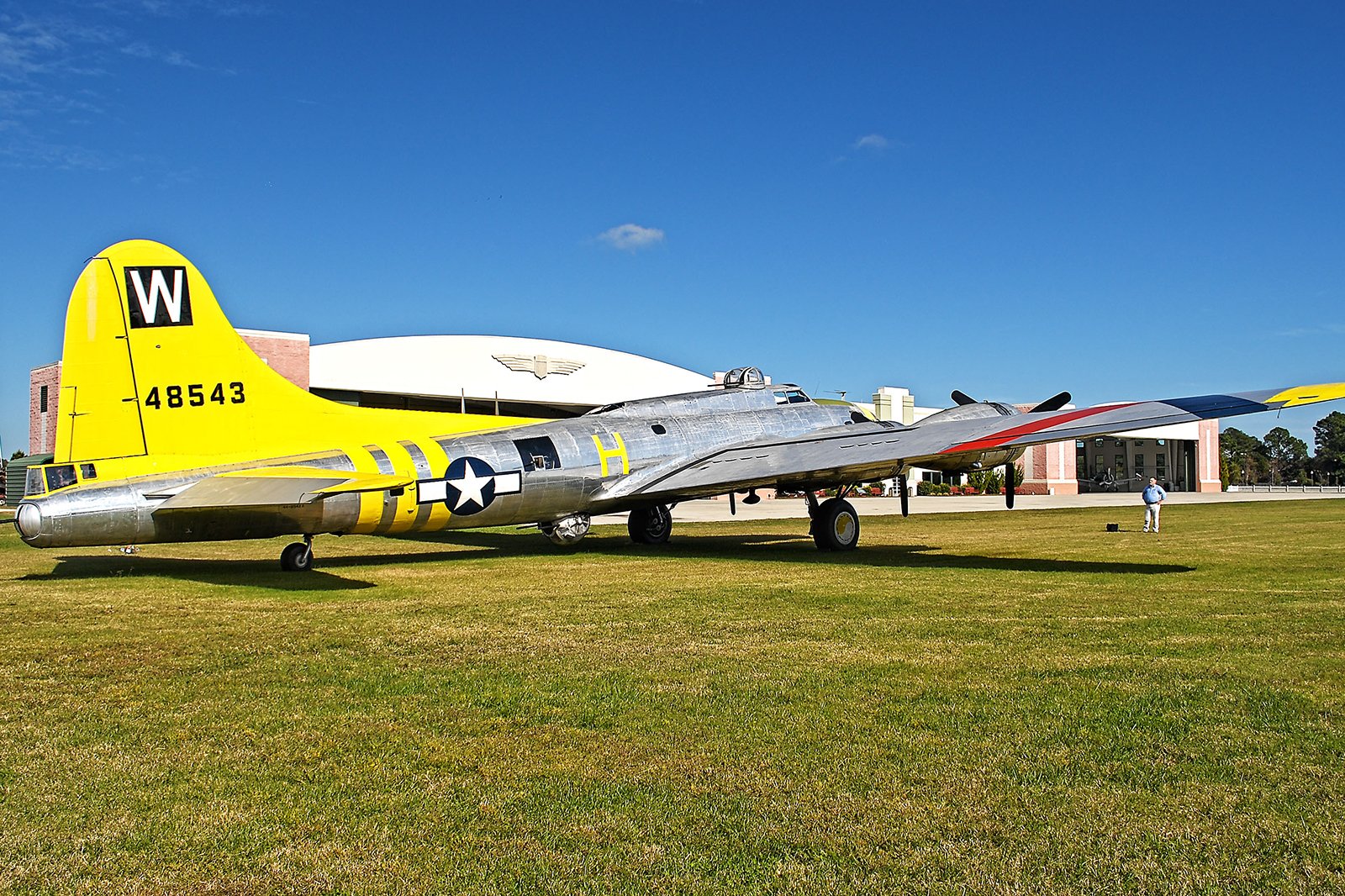 The Military Aviation Museum commands its own small private grass airfield located at the Virginia Beach Airport. The museum is home to one of the world's largest collections of warbirds still in flying condition. The complex includes 2 display hangars as well as a replica World War I-era wooden hangar and a maintenance hangar. Aircraft on display include samples from Germany, France, Russia, Italy, the United Kingdom and the United States.
The collection of warbirds on display features aircraft from both World War I and World War II. While the complete collection ranges from 1910 to the early 1950s, some noteworthy warbirds include the Douglas AD-4 Skyraider, the Curtiss P-40E Kittyhawk, the Stinson L-5 Sentinel and the Mikoyan-Gurevich MiG-3.
Location: 1341 Princess Anne Rd, Virginia Beach, VA 23457, USA
Open: Daily from 9 am to 5 pm
photo by Joanna Poe (CC BY-SA 2.0) modified
6
Virginia Aquarium and Marine Science Center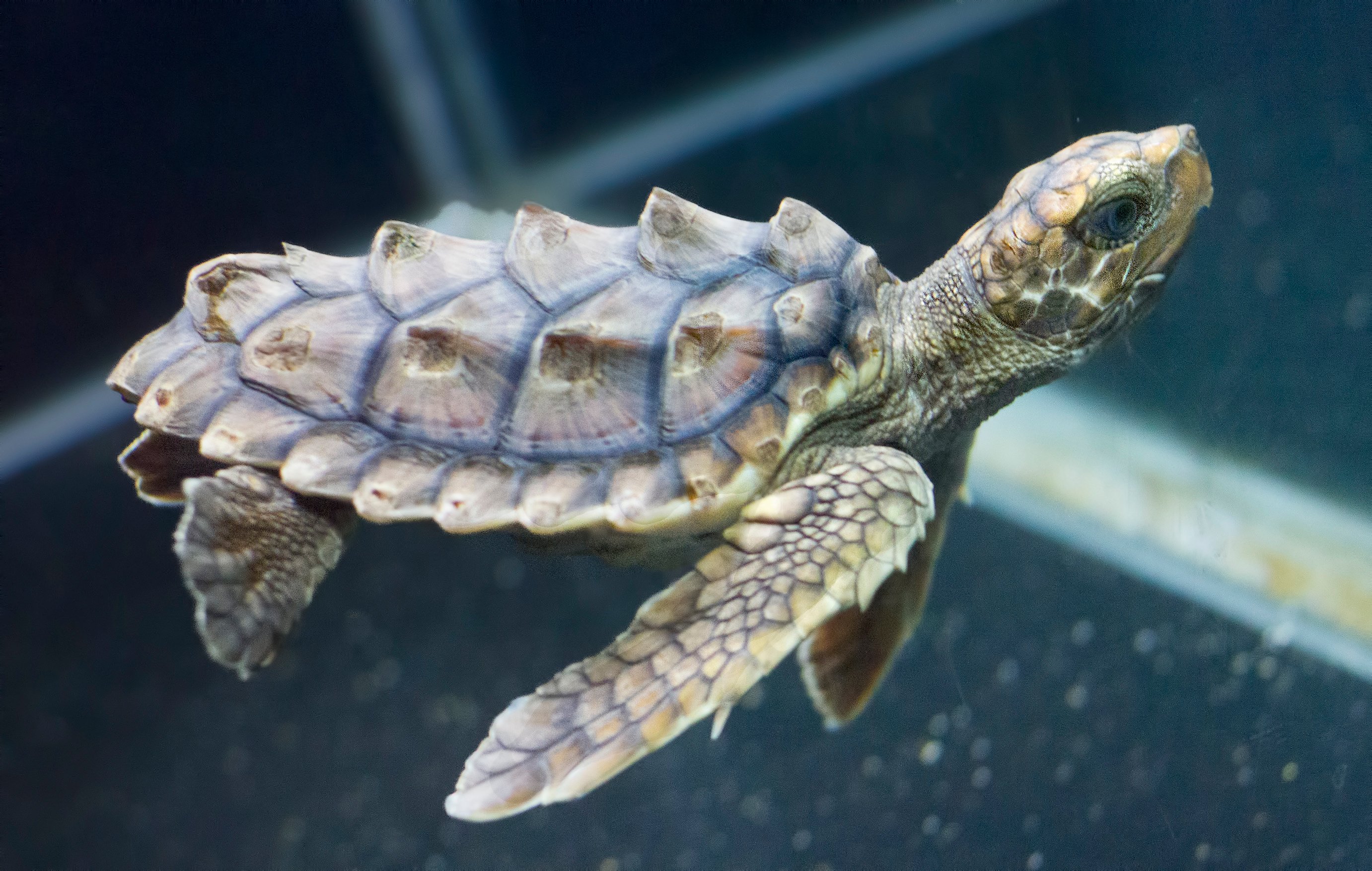 For those interested in marine life, the Virginia Aquarium and Marine Science Center is well worth a visit. The aquarium and marine science museum, located south of Rudee Inlet, is home to 12,000 animals representing over 700 species. The exhibits in the museum are contained in over 800,000 US gallons of fresh and saltwater displays.
A visit to the Virginia Aquarium and Marine Science Center is a fun-filled day, as the venue is home to water pavilions, 3 different aquariums, a marsh pavilion, an aviary and a Restless Planet exhibit. The latter features 5 immersive displays and is home to such exotic wildlife as the Komodo dragon and Egyptian Cobra.
Location: 717 General Booth Blvd, Virginia Beach, VA 23451, USA
Open: Daily from 9 am to 5 pm
7
Take an oyster farming boat tour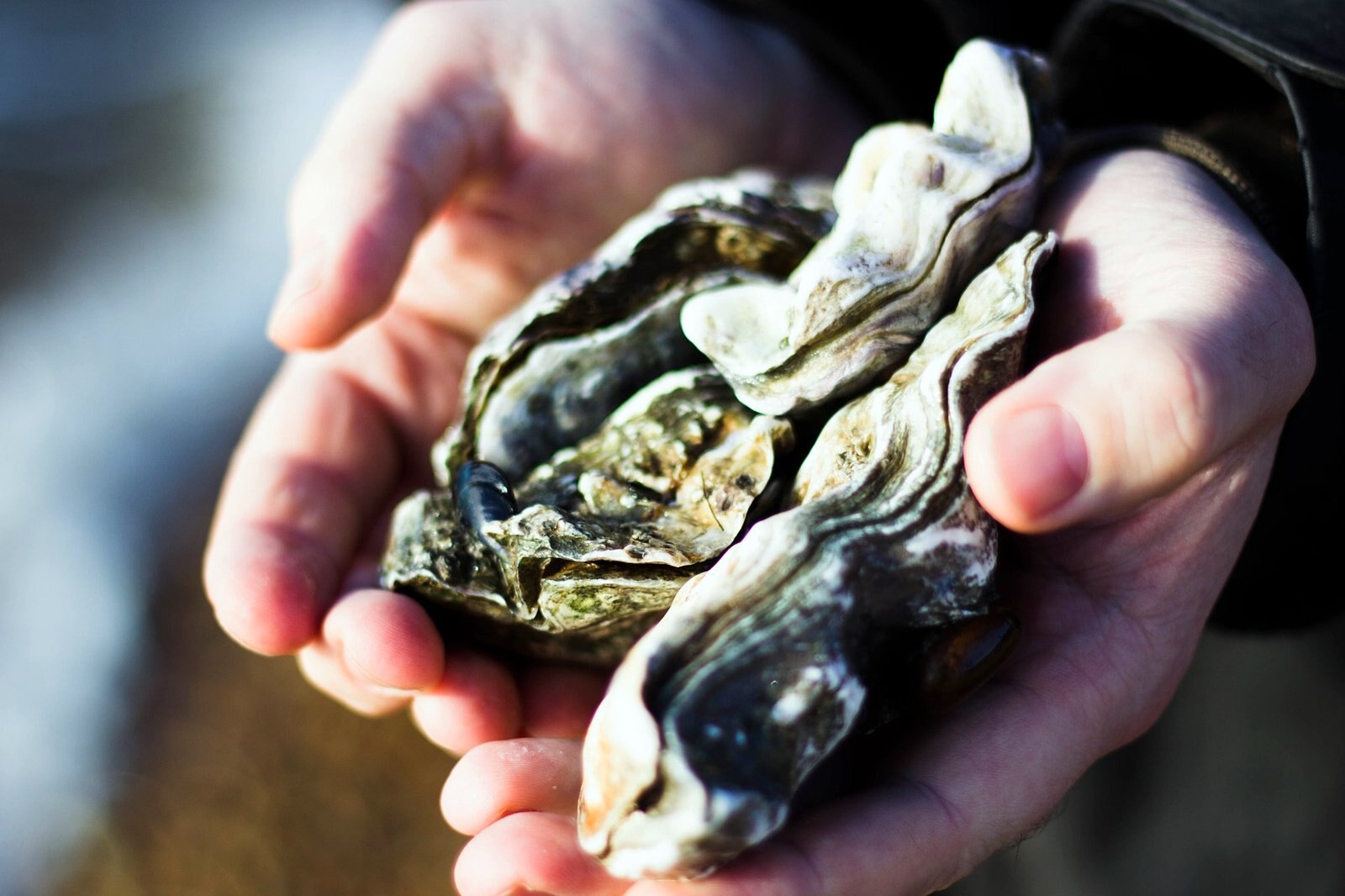 Enjoy a boat-based tour of an oyster farm while visiting Virginia Beach. These tours celebrate Virginia Beach's local food culture and are a pleasant way to spend the day. An oyster farming boat tour often allows guests time to get out of the boat and explore the sand bars, which are home to a diverse marine ecology and a variety of interesting living creatures – and oysters, obviously!
The oyster farming boat tours offer a variety of itineraries. You'll be able to shuck and sample oysters fresh out of the water. If you're feeling adventurous, you can pull other types of gear right out of the cages. Most tours present the opportunity to sort oysters right from the reef.
8
Eat Chesapeake Bay blue crab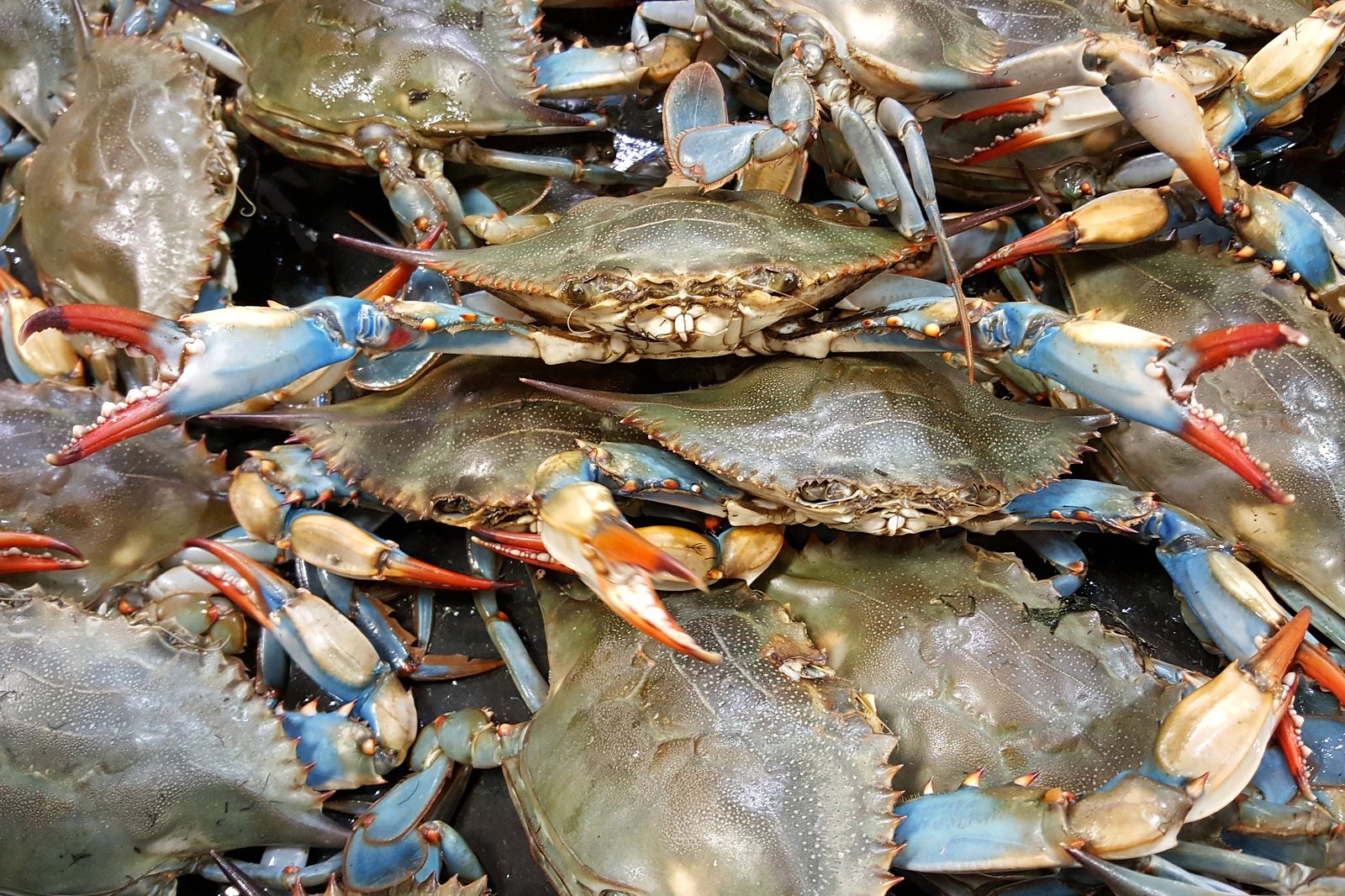 A visit to Virginia Beach wouldn't be complete without dining on the famous Chesapeake Bay blue crab. There are many fine-dining establishments and local crab shacks which serve this popular sweet meat. A word of warning though: the Chesapeake Bay blue crab is small and delicate, and eating them can often take a lot of work and a whole lot of patience.
Before digging into a Chesapeake Bay blue crab, make sure you have lots of napkins ready! We suggest you start with the legs, flip the crab belly-side up and then pull it in half along its lateral lines. Good luck and enjoy your meal! Don't forget that figuring out how to eat Chesapeake Bay blue crab, no matter how messy it might be, is half the fun!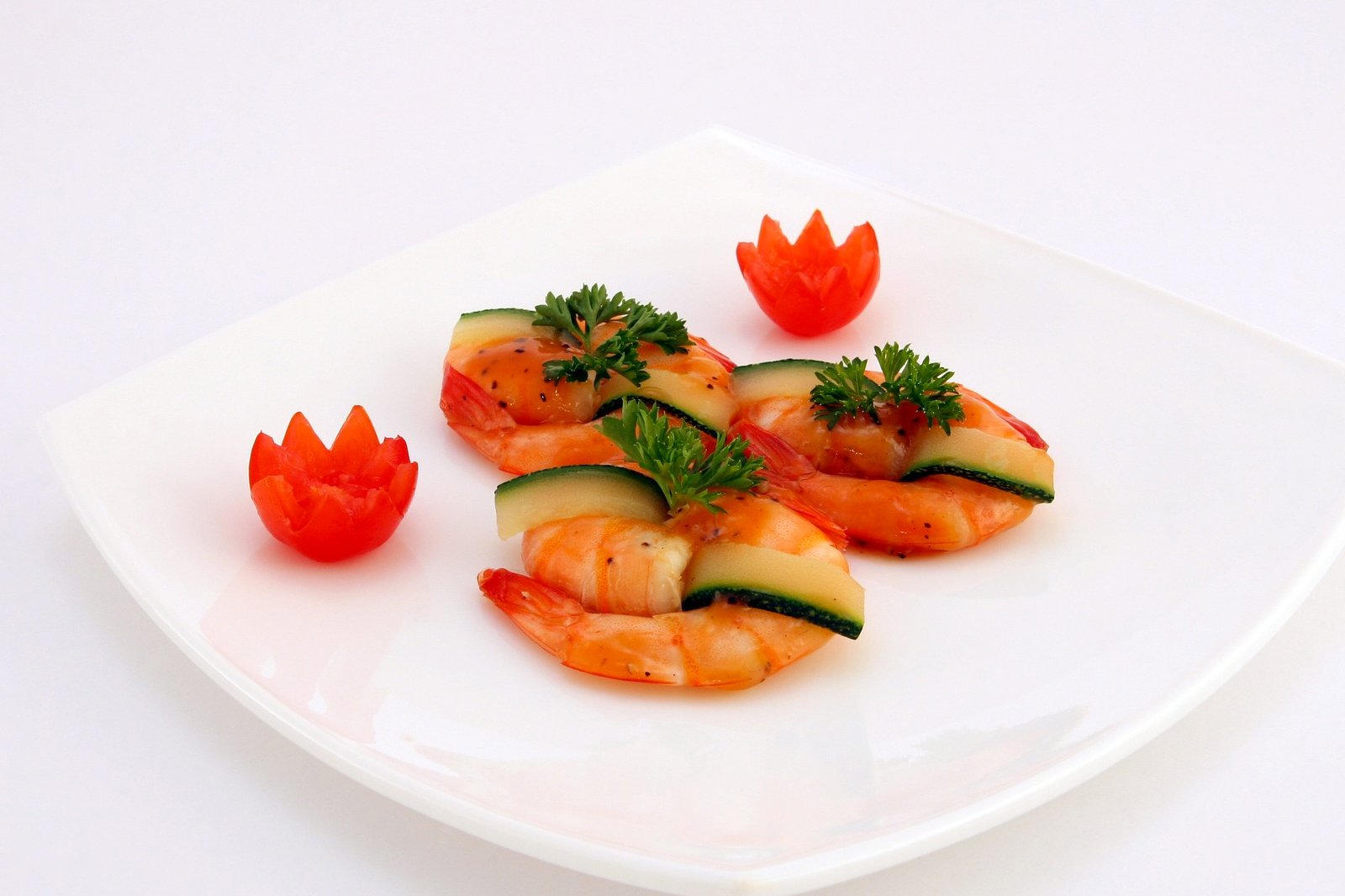 The seafood in Virginia Beach is super fresh, and there is a wide variety of choices to choose from when it comes to dining. Award-winning Terrapin Restaurant, located just a few blocks from the boardwalk, is Virginia Beach's premiere fine dining establishment serving fresh seafood and signature cocktails in a lively setting.
If you're looking for a more family-friendly venue, head to Bubba's Seafood Restaurant and Crabhouse on Shore Drive for its famous she-crab soup and crab cakes. Located at 5th & Atlantic on the boardwalk, Waterman's Surfside Grille is a Virginia Beach icon which has been around since the '60s. Head here for local seafood, juicy steaks and exceptional boardwalk views.
10
Ghost crabbing in Virginia Beach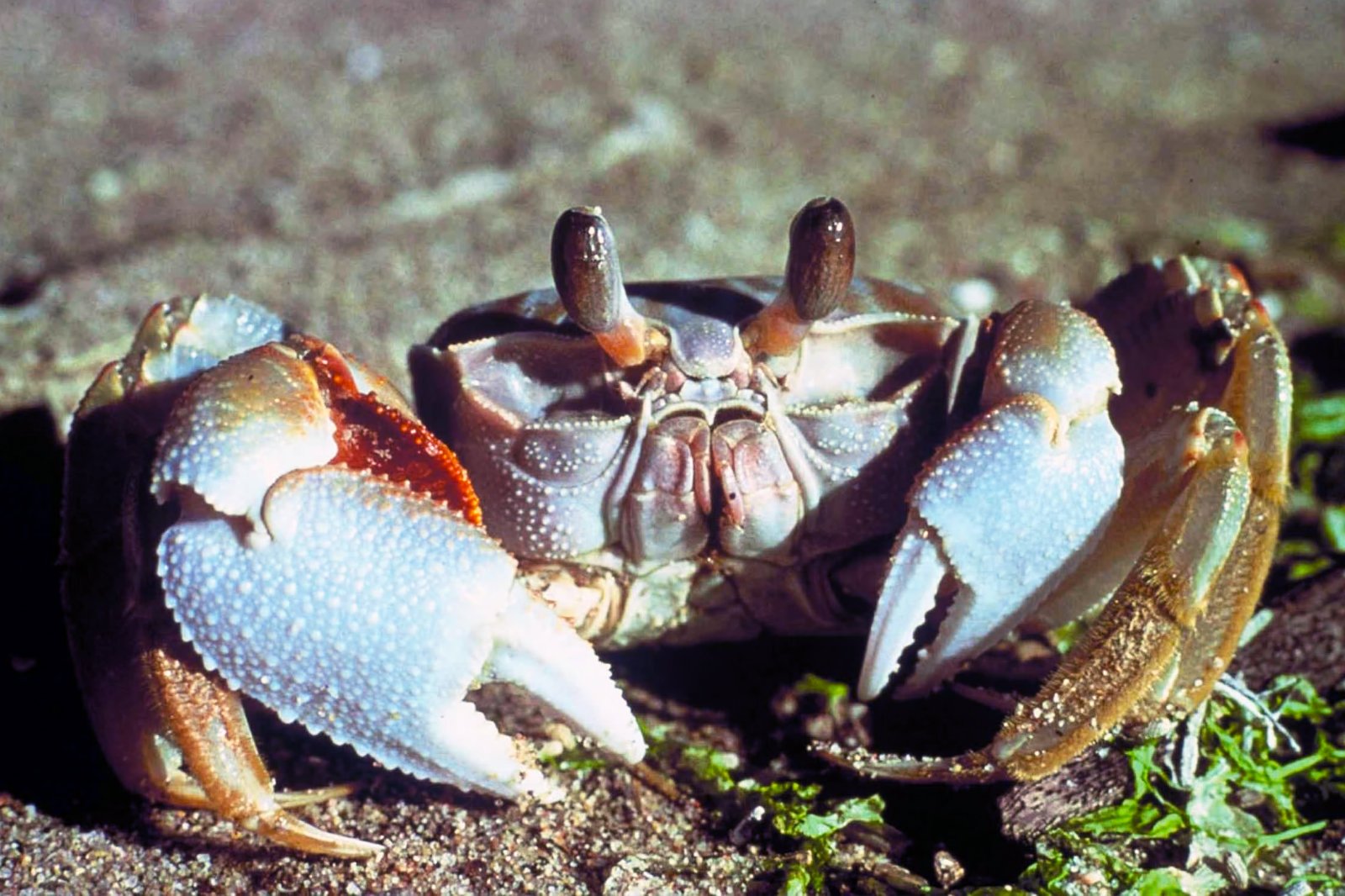 A popular way to end the day in Virginia Beach is to go ghost crabbing. A fun, after-dark activity, all that is required to go ghost crabbing is a torch, a sense of adventure and a love of the great outdoors. Never heard of a ghost crab? They are iridescent, sand colored crabs that are approximately 2 inches in diameter which come out in droves at night.
On your next visit to Virginia Beach, join in the fun by grabbing a torch and heading down to any one of the various beaches. Once a ghost crab is captured in the beam of a flashlight, it will stand motionless for a moment until it collects its bearings. This is the best time to get up close and personal with the tiny critter, but do exercise caution when picking up a ghost crab as their pinch can pack a painful punch!
Back to top