10 Best Things to Do in Illinois
Why is Illinois the Overlooked US State to Check Out Now?
Illinois is right in the middle of America's Heartland and is known as the state that produced America's intellectuals, trendsetters, and the innovations of the 21st century. It's also an inland state that shares Lake Michigan with 3 neighbours, but it's also considered as one of the Midwest states. As confusing as it may seem, Illinois represents the essential Middle America that brought up great thinkers, from President Lincoln to Obama, Frank Lloyd Wright to Oprah Winfrey.
More than that, this state originated many trailblazing cultural archetypes, such as the suburban blueprint, American diners, the drive-ins, jazz and blues, as well as the highways where modern traveling got its prosperous start. Here are the 10 best things to do in Illinois, one of America's most beloved Heartland states.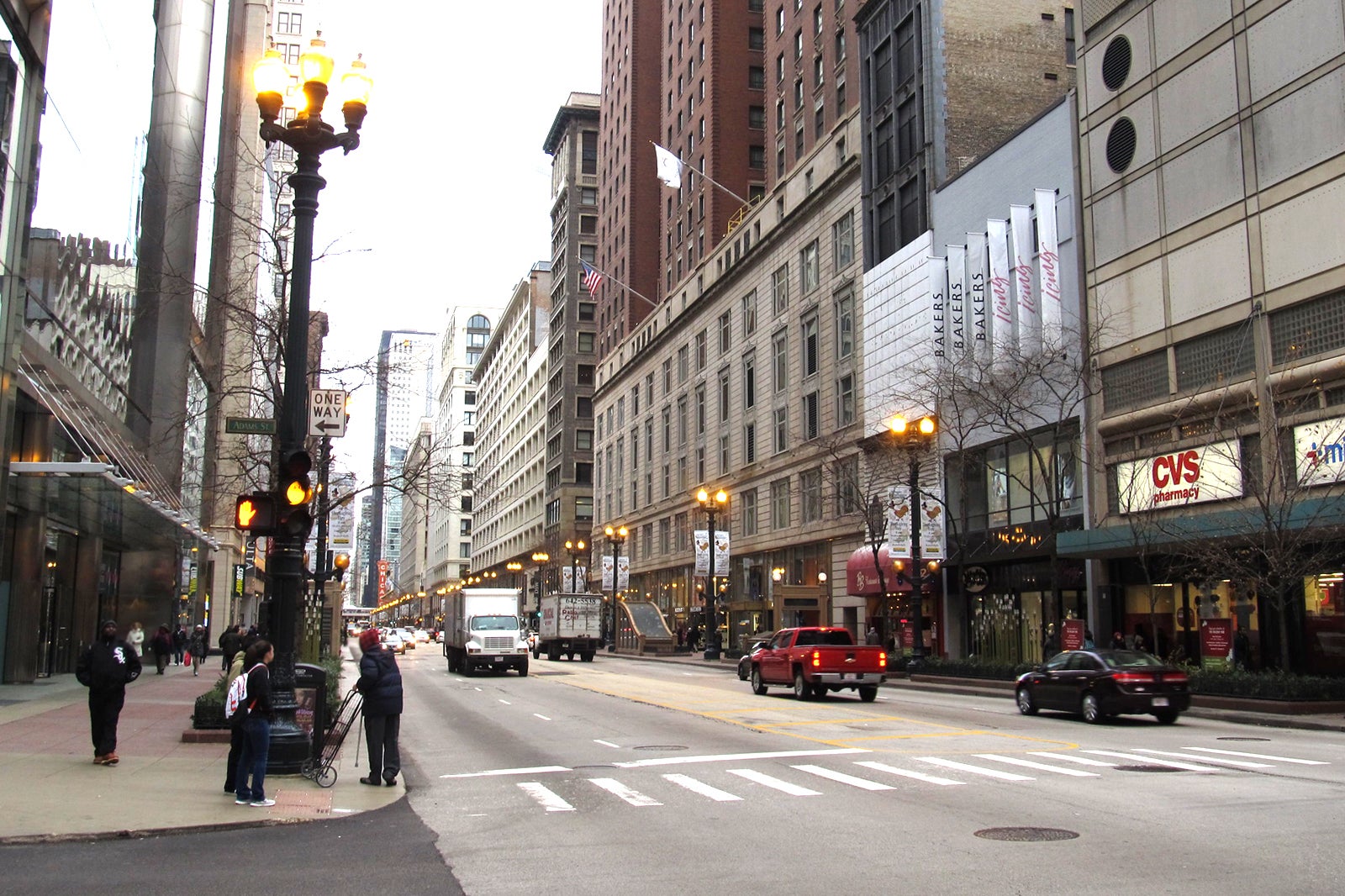 Walk the Chicago Loop
Admire Chicago's cloud-piercing structures
The first thing to do when visiting Illinois is to check out the Chicago Loop. This walking route captures the essence of this very tall city, also known as the birthplace of the skyscraper, with more than 40 buildings that stand taller than 600 meters.
The Willis Tower, formerly known as Sears Tower, still stands as the tallest building in Chicago, and was once the tallest in the world. Another often photographed landmark is the city's most recognizable sculpture – the Cloud Gate or "the Bean," located at the Millenium Park. At the northern part of the Loop is the Chicago Theatre, built in the Prohibition era that made jazz and liquor the most tempting taboo of its time. Depending on your pace, you may need more than a day to explore this route, as this area is packed with so many landmarks to see and things to eat.
photo by Ken Lund (CC BY-SA 2.0) modified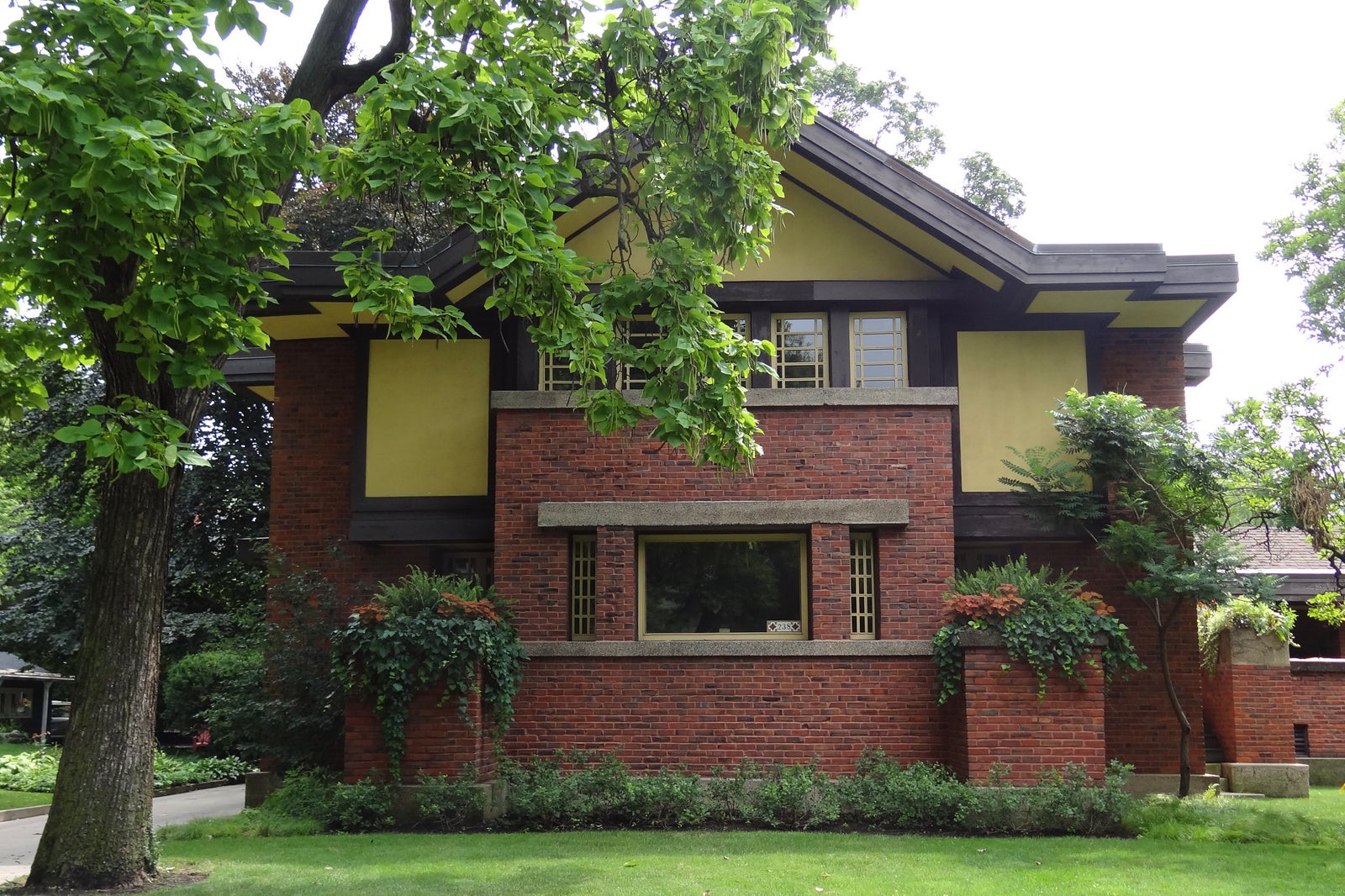 Explore modern American design in Oak Park
The essential modern American homes by Frank Lloyd Wright
Head to Oak Park to walk through the houses designed by one of the greatest American architects, Frank Lloyd Wright. He spent quite a few years in the 1890s in Oak Park, where he started his career. The Unity Temple was considered especially radical for the time. Roofs have become flat, with low ceilings, and rectangular shapes, essentially known as "organic architecture."
Made with stone, sand and timber, he believed that a house should be built so that architecture and nature coexist. Along with his prolific work, he's also known for his confidence and vanity. Counter-theories and egos aside, Wright designed more than 1,000 structures worldwide, and 25 of his early works are located in Oak Park.
Location: Frank Lloyd Wright–Prairie School of Architecture Historic District, 951 Chicago Ave, Oak Park, IL 60302, USA
Phone: +1 312-994-4000
photo by Esther Westerveld (CC BY 2.0) modified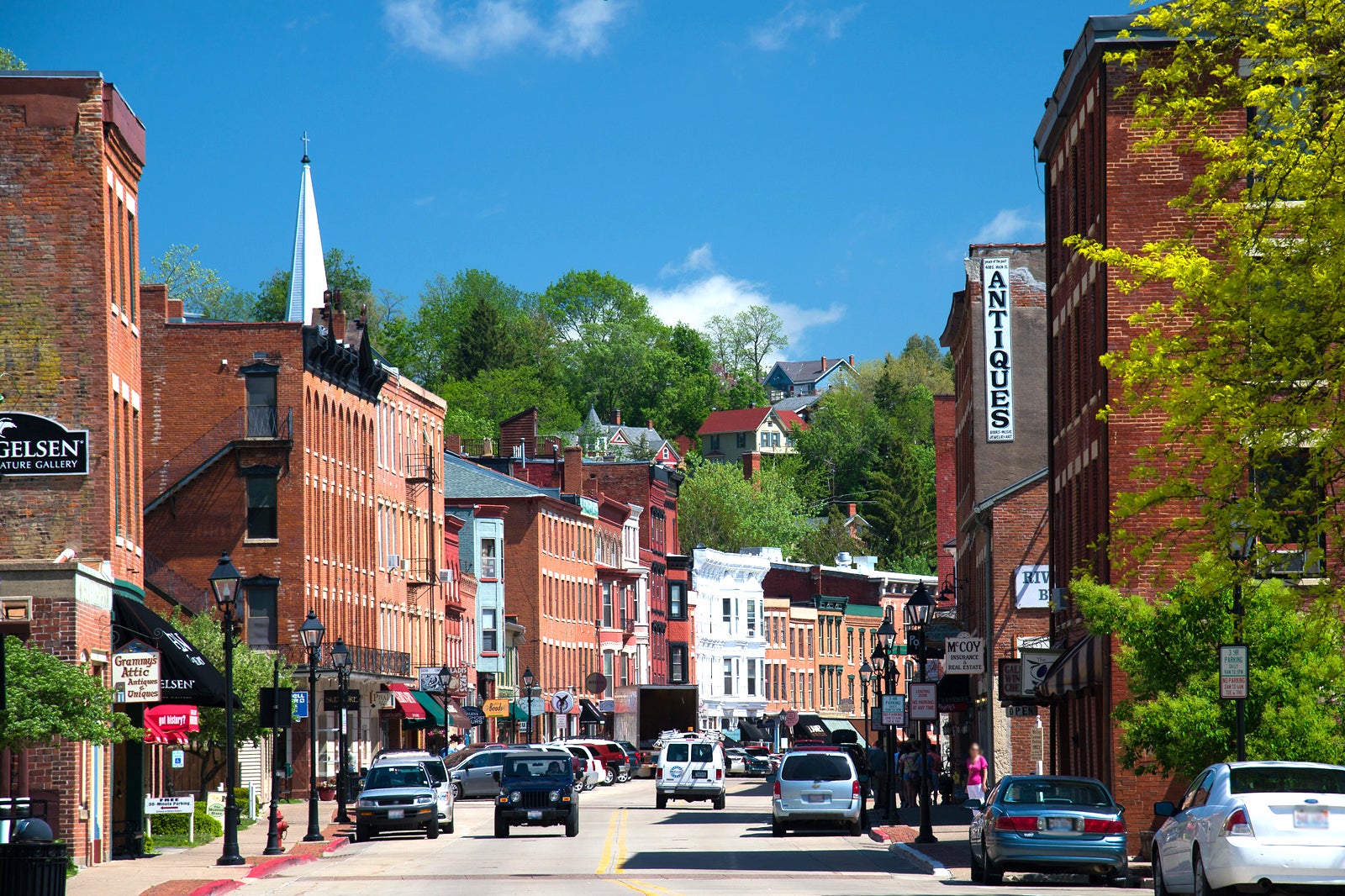 Travel back in time in Galena
Home of presidents, popcorn and root beer
Galena is a small town that seems to be lost in time and out of place in suburban Illinois. The Desoto House is the oldest operating hotel in Illinois, since 1855, with notable guests like President Ulysses S. Grant, President Abraham Lincoln and Mark Twain. Built quite some time before the feminist years, there are entrances that separate the sexes, where men made a grand entrance at the front and ladies walk through the rear.
Galena's main street feels like an old-timey downtown with antique stores, blacksmiths, galleries, and great popcorn. The Great American Popcorn Company serves the famous buttery, fluffy popcorn. To pair with that, Root Beer Revelry serves the nostalgic fizzy root beer with more than 50 bottled brands, cream sodas, and a few flavors of root beer on tap.
Location: The Desoto House, 230 S Main St, Galena, IL 61036, USA
Phone: +1 815-777-0090
Couples
History
Photo
Budget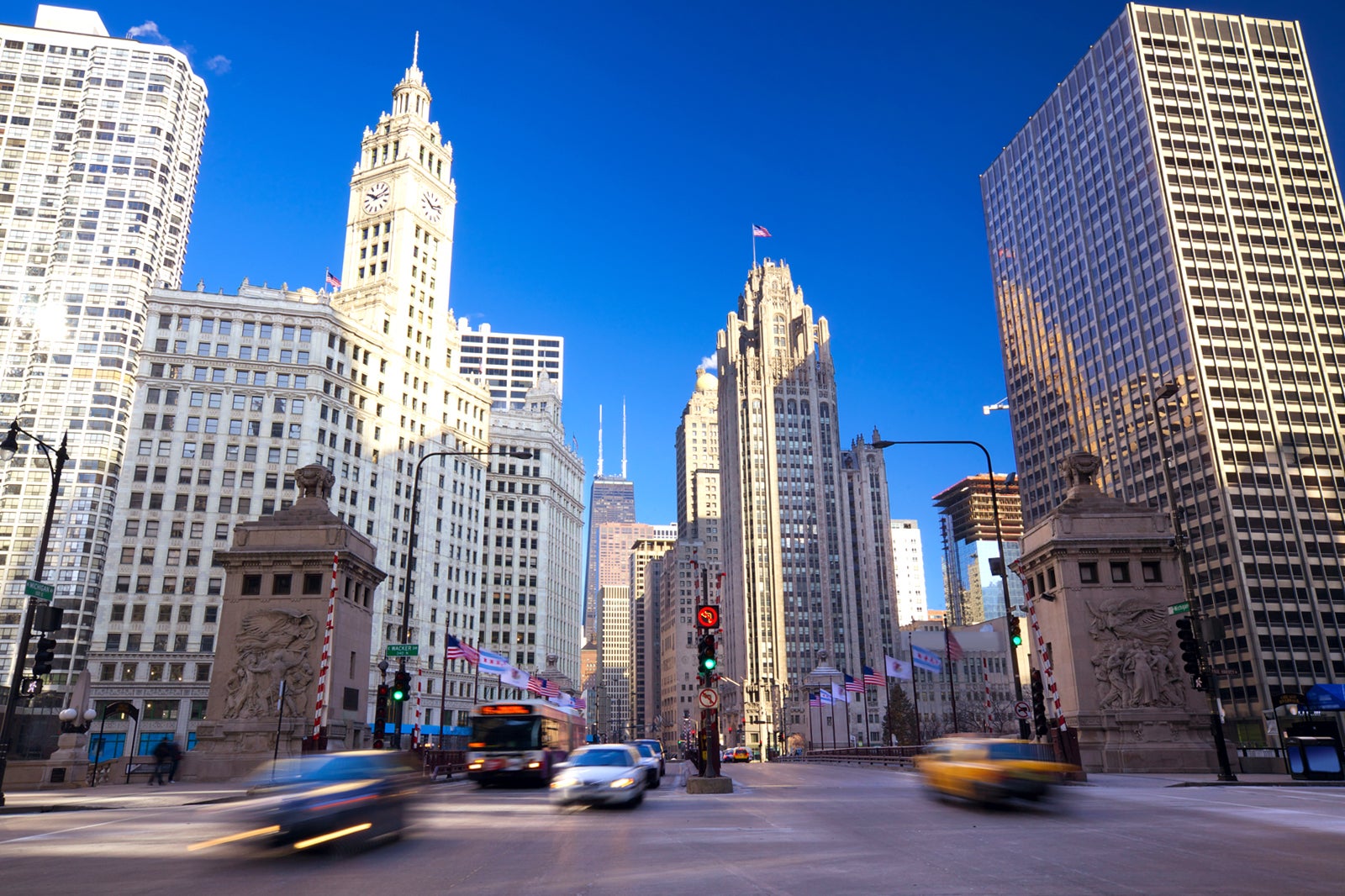 Eat and shop along the Magnificent Mile
Downtown shopping and deep-dish pizzas
The Magnificent Mile is the city's urban attraction that covers a square mile of stores, galleries, museums, hotels, as well as the Chicago River lakefront. It stretches 13 blocks from north to south. For cool window displays, walk along the upper streets of North Michigan Avenue, as most high-end stores are clustered on the northern blocks. Don't forget to try Chicago's signature dish – the decadent deep-dish pizza that's baked thicker than your average cheesecake.
Lou Malnati's Pizzeria serves one of the best deep-dish pizzas, with generous tomato sauce and no skimping on the cheese, while Giordano's Pizzeria is known as the birthplace of the deep-dish and stuffed pizza. Also, only a block west of the Magnificent Mile strip is Pizano's Pizza and Pasta, Oprah's favorite pizza joint.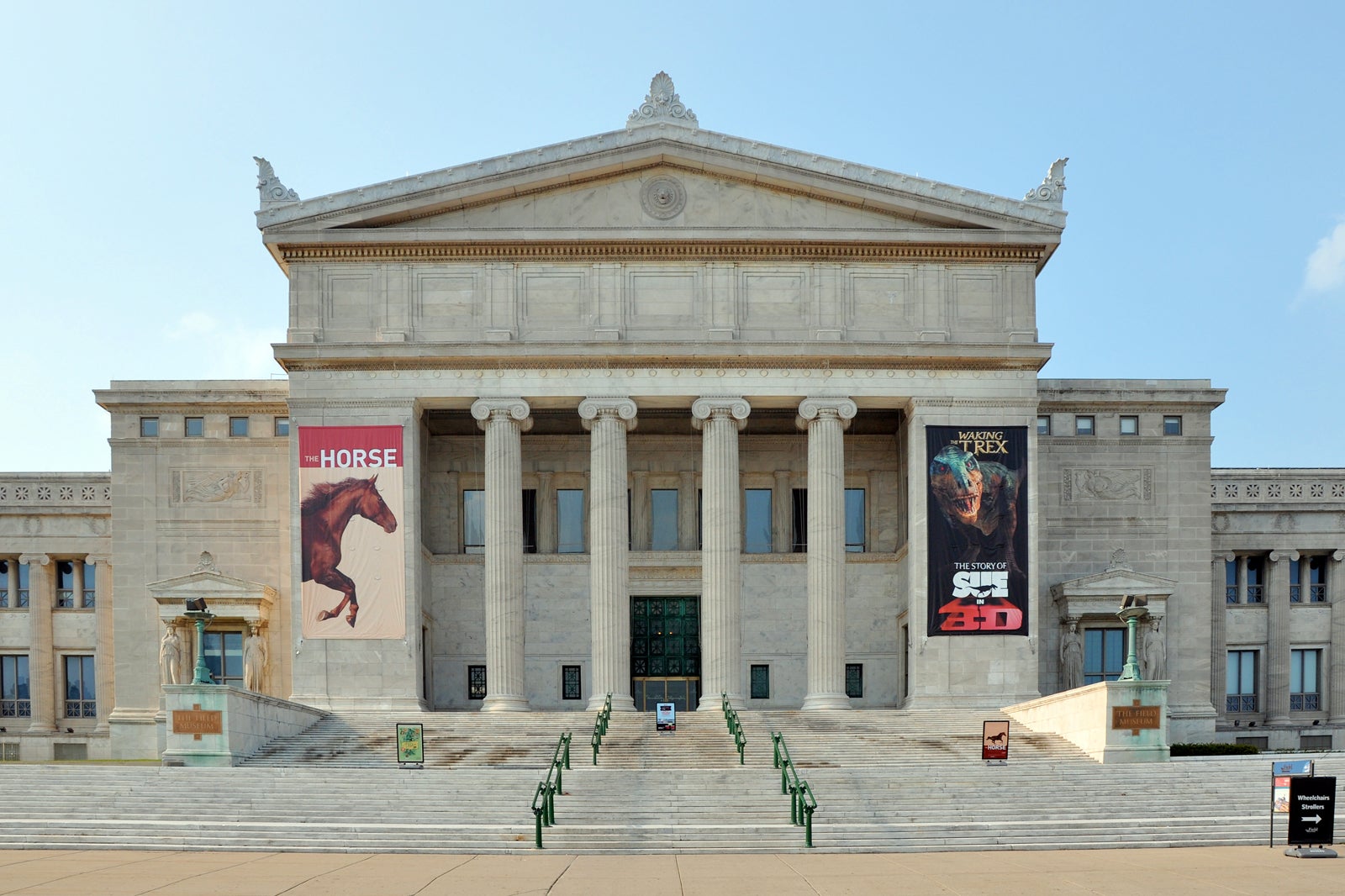 Spend the day at the Field Museum of Natural History
Home to 20 million specimens of natural history
This museum is huge, so be prepared to wear your legs out. The Field Museum is a large display of natural wonders and all things ancient dug up from the earth. Come say hi to Sue, the museum's unofficial mascot. She's America's largest T-Rex that was discovered in South Dakota, USA, with more than 90% of her bones still intact.
Other highlights include the mummy exhibit, where you can see the mummification process, the jars preserving the organs, the 3-tier tomb, and some cat, crocodile and gazelle mummies. The Genghis Khan exhibit tells the grim stories about the ruthless leader and the treasures collected from his years of pillaging. Another crowd favorite is the Evolving Planet exhibition, an educational walkthrough of our 4-billion-year-old planet, its evolution, the early primates and the theory of extinction.
Location: The Field Museum, 1400 S Lake Shore Dr, Chicago, IL 60605, USA
Phone: +1 312-922-9410
photo by Joe Ravi (CC BY-SA 3.0) modified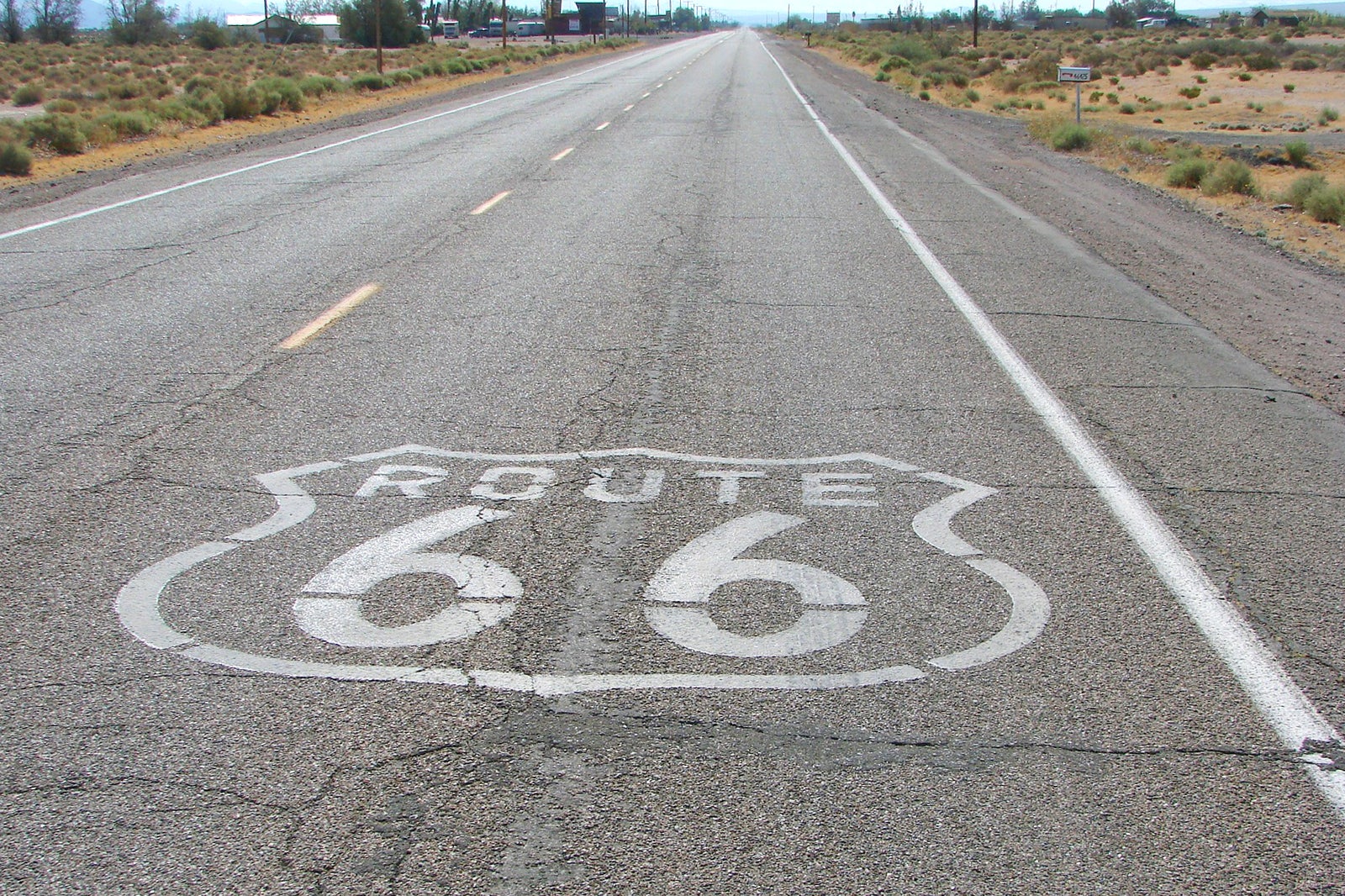 Springtime drive on Route 66
Drive down America's memory lane
To take a Route 66 road trip is to go on a sentimental journey on the Main Street of America. This iconic interstate stretches 2,400 miles southwest, with its starting point in front of the Art Institute of Chicago. The road reaches its end at the Santa Monica Pier in California, covering 8 states in total.
During the 1930s boom of modern traveling, the highways used to be lined with diners, motels, drive-in theatres and cool neon signs. Stop in Pontiac to visit the Pontiac museum and the Route 66 Hall of Fame to learn about the history of the modern road trip. It has a large collection of cool vintage cars, muscle cars, gas pumps, cup holders and other nostalgic items.
Couples
History
Photo
Adventure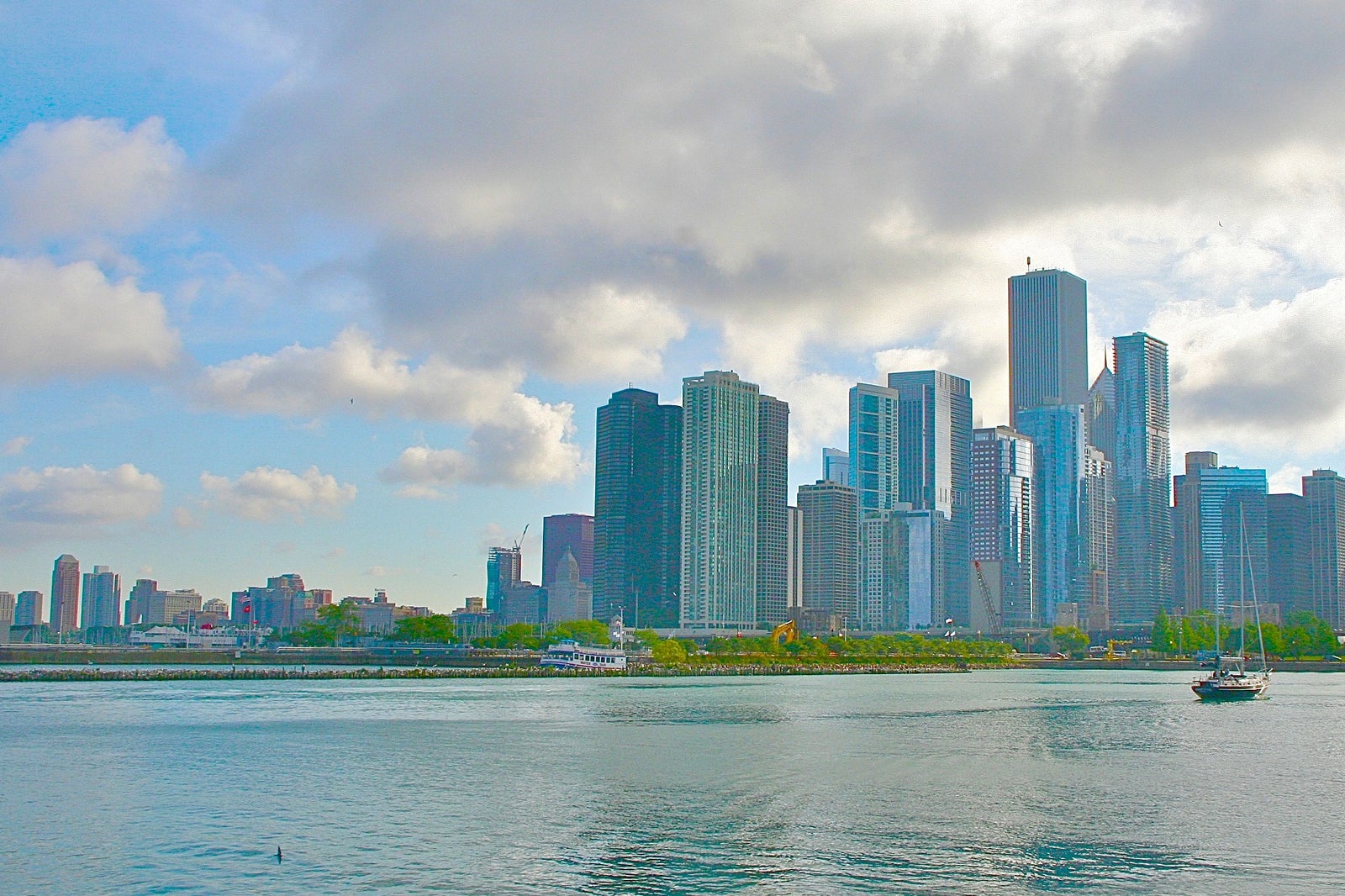 Voyaging on Lake Michigan
Cross the harbor and marvel at the city skylines
When in Chicago, one of the most popular activities for visitors is to take a Lake Michigan boat tour. Most of these cruises start at the Chicago River Walk or the nearby Navy Pier area. Voyage along the Chicago River, out to Lake Michigan to get the skyline view from the lake. You'll pass landmarks such as the John Hancock Center, Trump Tower, the Willis Tower, Grant Park and the Buckingham Fountain.
While some boat operators will take visitors out east to Lake Michigan, other boat companies will take you along the inland Chicago River, from north to south, where the majestic, emerald-colored canals cut through the city. To get an all-inclusive glimpse of the megacity's structures, the Chicago Architecture Center offers a great river tour that'll give you a 90-minute guided tour of more than 50 buildings, along with some fun architectural low-down on the height rivalries during the 1960s skyscraper boom.
Location: The Chicago Architecture Center, 111 E Wacker Dr, Chicago, IL 60601, USA
Phone: +1 312-922-8687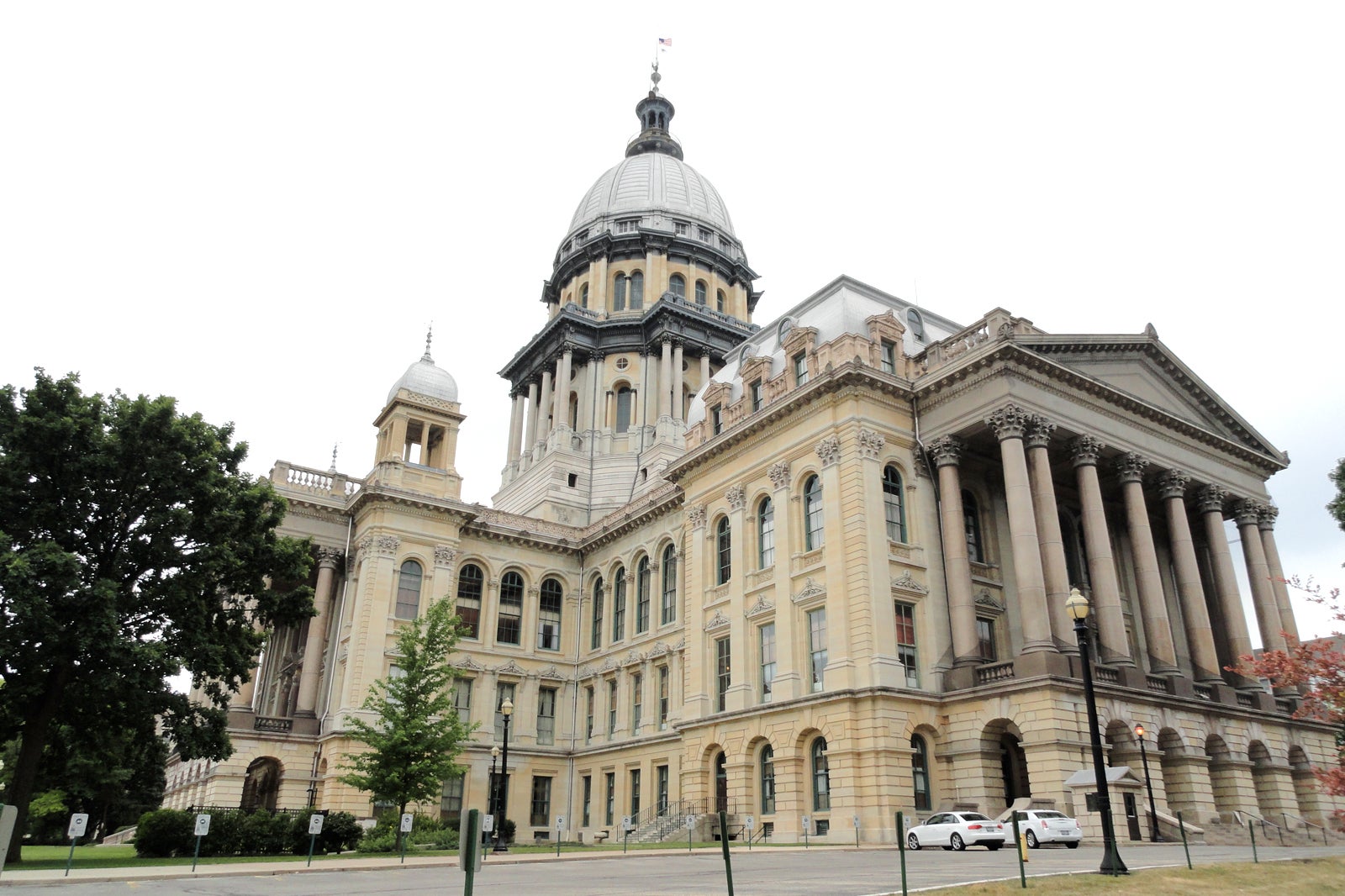 The historic Springfield walk
See President Lincoln's house and eat the original "Horseshoe"
Located on the historic Route 66, the Illinois State Capitol building is the tallest state capitol in the US, built in the style of Greek Revival and Second Empire. About a mile away is the home of President Abraham Lincoln, where he raised his family 15 years before he became president. The state takes pride in preserving his legacy, as reflected in his well-maintained house, with more than half of its original pieces of furniture and even the wallpaper still intact.
Other than deep-dish pizza, the local specialty among Illinois suburbanites is the Horseshoe sandwich. Charlie Parker's diner serves the original Horseshoe with toast, ham, eggs and cheese sauce, all topped off with fries or hash browns. Be warned – it also comes with a 16-inch pancake as a side dish!
Location: Illinois State Capitol, Springfield, IL 62756, USA
photo by Meagan Davis (CC BY-SA 3.0) modified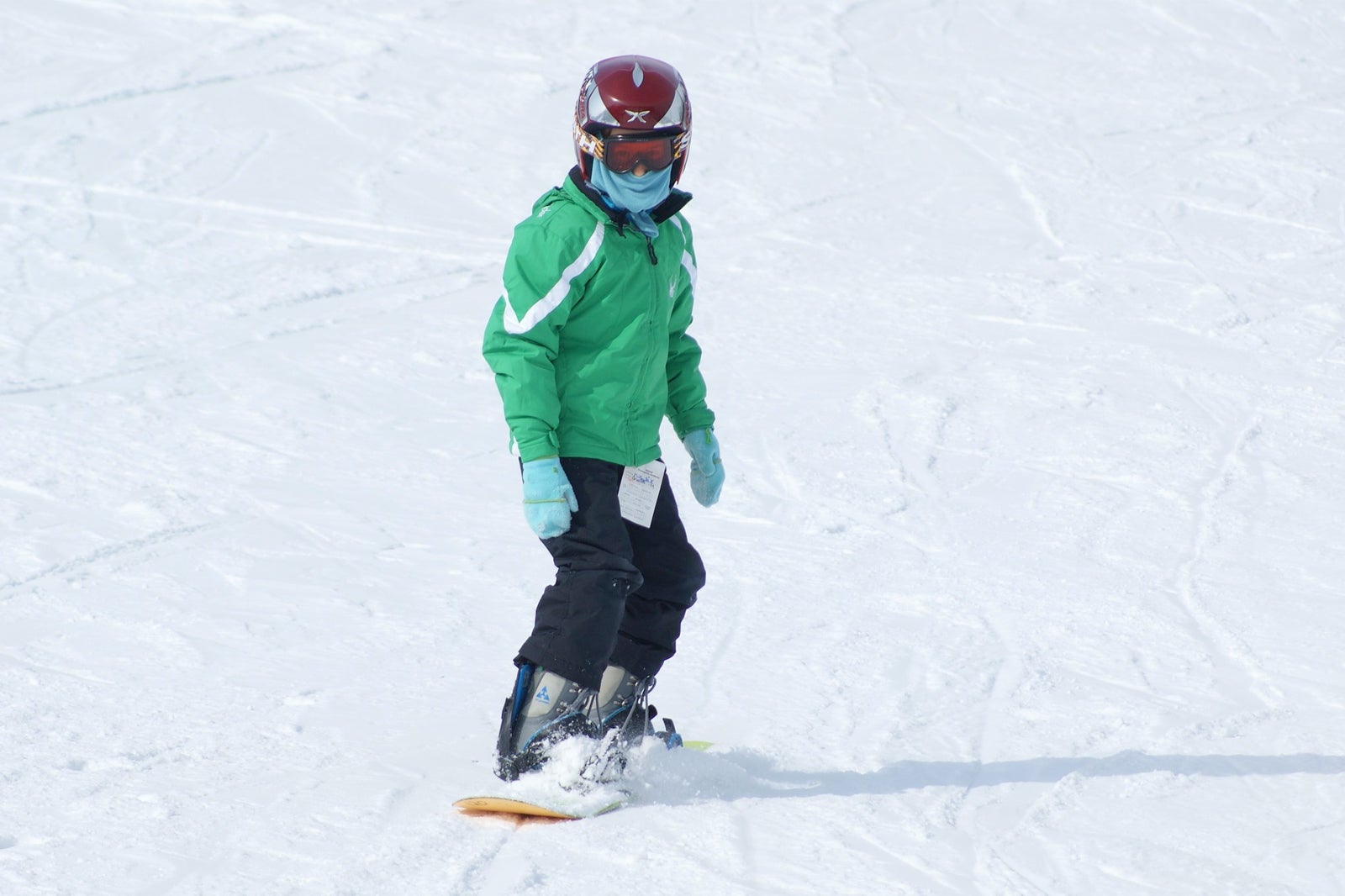 Snowboarding and hot chocolate in Lisle
Work your core muscles on the slopes
Snow and outdoor fun is the winter way of life here in Illinois. Only 30 miles west of Chicago, Four Lakes Ski in Lisle is a friendly learning ground for new skiers and snowboarders as the area is not a mountain, but a series of low to moderate inclines. For a cozy warm-up, this place has the Basecamp Pub and Eatery, a spacious all-American sports bar and music venue with a long drink list and large portions of bar food.
For ice skating, the Maggie Daley Park skating ribbon in Chicago is a continuous skating loop that's also a popular spot to view the skyline while gliding on ice. This area is spectacular during the winter holidays, with Christmas lights and festive out-of-towners.
Location: Four Lakes Ski, 5750 Lakeside Dr, Lisle, IL 60532, USA
Phone: +1 630-964-2550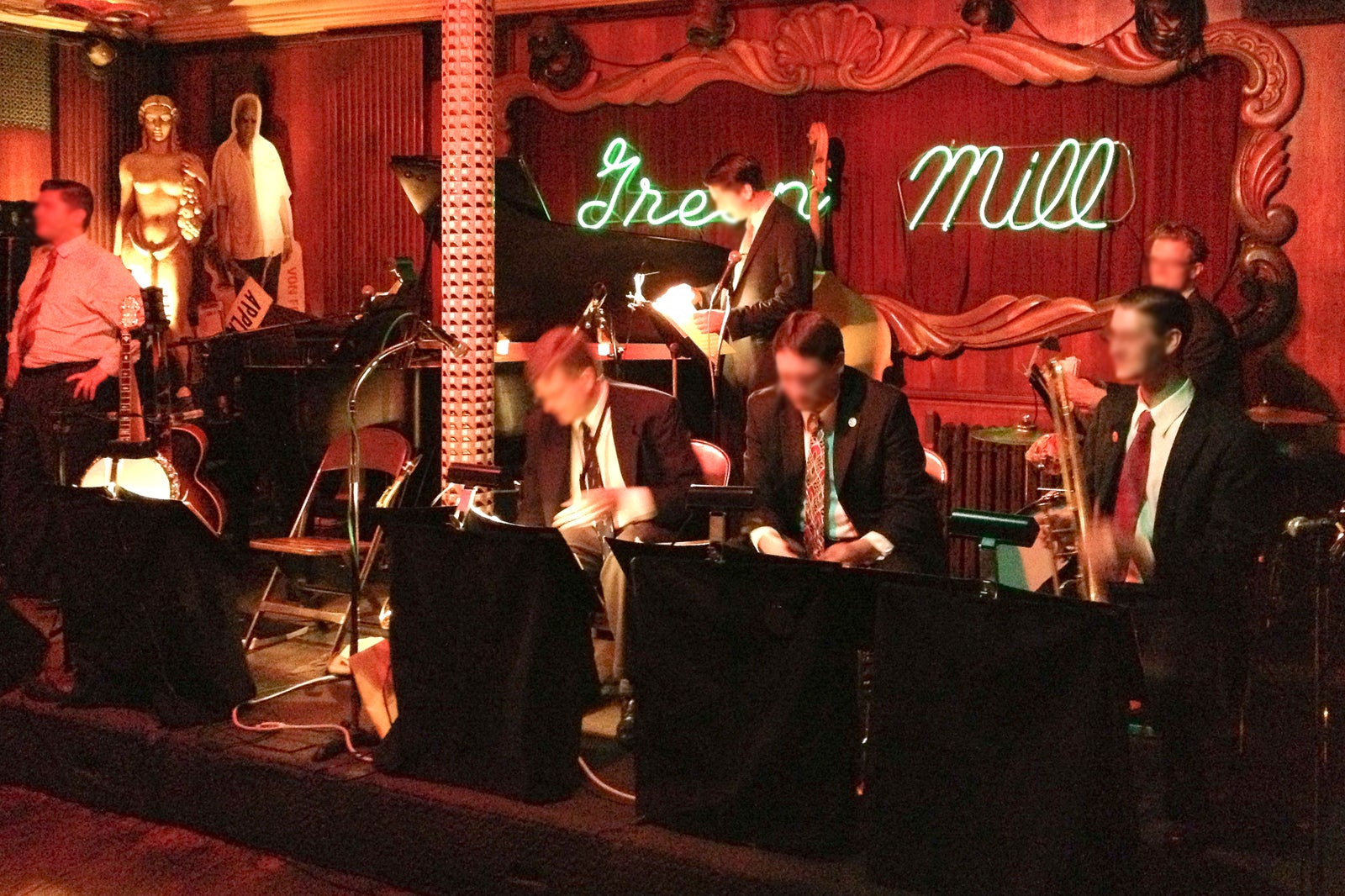 See the meisters of jazz and blues
Jazz and liquor: Try Chicago's famous cocktail, LSD (Lake Shore Drive)
Jazz was born in New Orleans, Louisiana, and found its way north to Chicago along with Blues music. Originally a concept more than music, jazz loosely referred to the flapper styles of the roaring '20s that later inspired the Broadway play, Chicago.
The Green Mill is one of the top jazz clubs in the city, where original legends like Billie Vacation performed. It was supposedly Al Capone's favorite hangout, too. Ask for the LSD cocktail, Chicago's signature drink named after the Lake Shore Drive. It's made with green chartreuse, gin, Assam green tea and oleo-saccharum.
For a more laidback venue, B.L.U.E.S. is an intimate space that features a lot of jazz trios, small bands, and friendly musicians. The annual Chicago Jazz Festival is a big deal here, with many renowned line-ups from all over the world that can fill up large venues like the Millenium Park and surrounding cultural centres. The festival usually lasts about 10 days, and starts at end of August.
Location: The Green Mill, 4802 N Broadway, Chicago, IL 60640, USA
Phone: +1 773-878-5552