The Palace of Fine Arts was built in the early 20th century to evoke the aesthetic of a Roman ruin with towering columns and intricate carvings. It utilizes a Greek architectural style, especially when it comes to its central rotunda that's so large it can be seen from numerous spots throughout the city.
Around the central rotunda, you'll find calm waters in a well-maintained miniature lake surrounded by more columns and vibrant green trees. Whether you're looking to book an event here or just admire the craftsmanship, it takes less than an hour to get a good appreciation of the landmark's majesty.
The Palace of Fine Arts in San Francisco - one of the highlights of 10 Iconic Buildings in San Francisco (Read all about San Francisco here)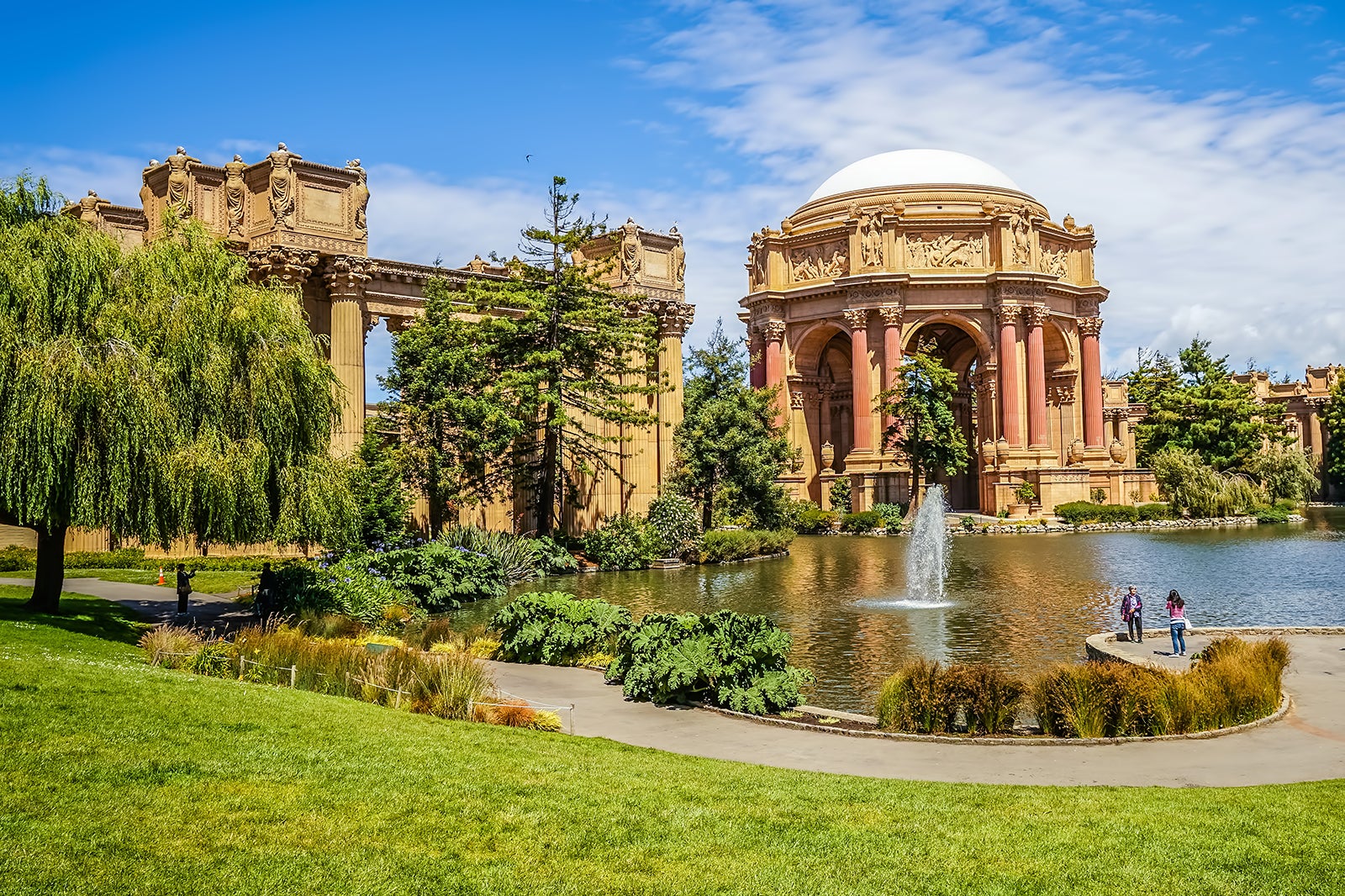 The Palace of Fine Arts highlights
You'll find this palace within a small neighborhood park, and there are numerous trails you can take to reach it and enjoy the surrounding nature. The lagoon around the palace is populated as well, so you may be able to spot some fish and turtles in it as well as birds flying around.
The palace was constructed in 1915 for the Panama-Pacific International Exposition, an event similar to the World's Fair, and it's largely the reason San Francisco gained so much traffic from travelers in the aftermath. This was especially impactful given San Francisco's status after the 1906 earthquake.
Good to know when visiting The Palace of Fine Arts
The Palace of Fine Arts is mostly used as an event venue, so if you're not attending a function here, you need to be mindful of the people who are. It's not uncommon to see visitors getting married here, for example, so don't be surprised if you find yourself having to avoid photobombing them.
When you visit, you'll also find yourself in the Marina District, which is packed full of exciting things to do. In fact, this is one of the best places in town to take in views of the Golden Gate Bridge and Alcatraz.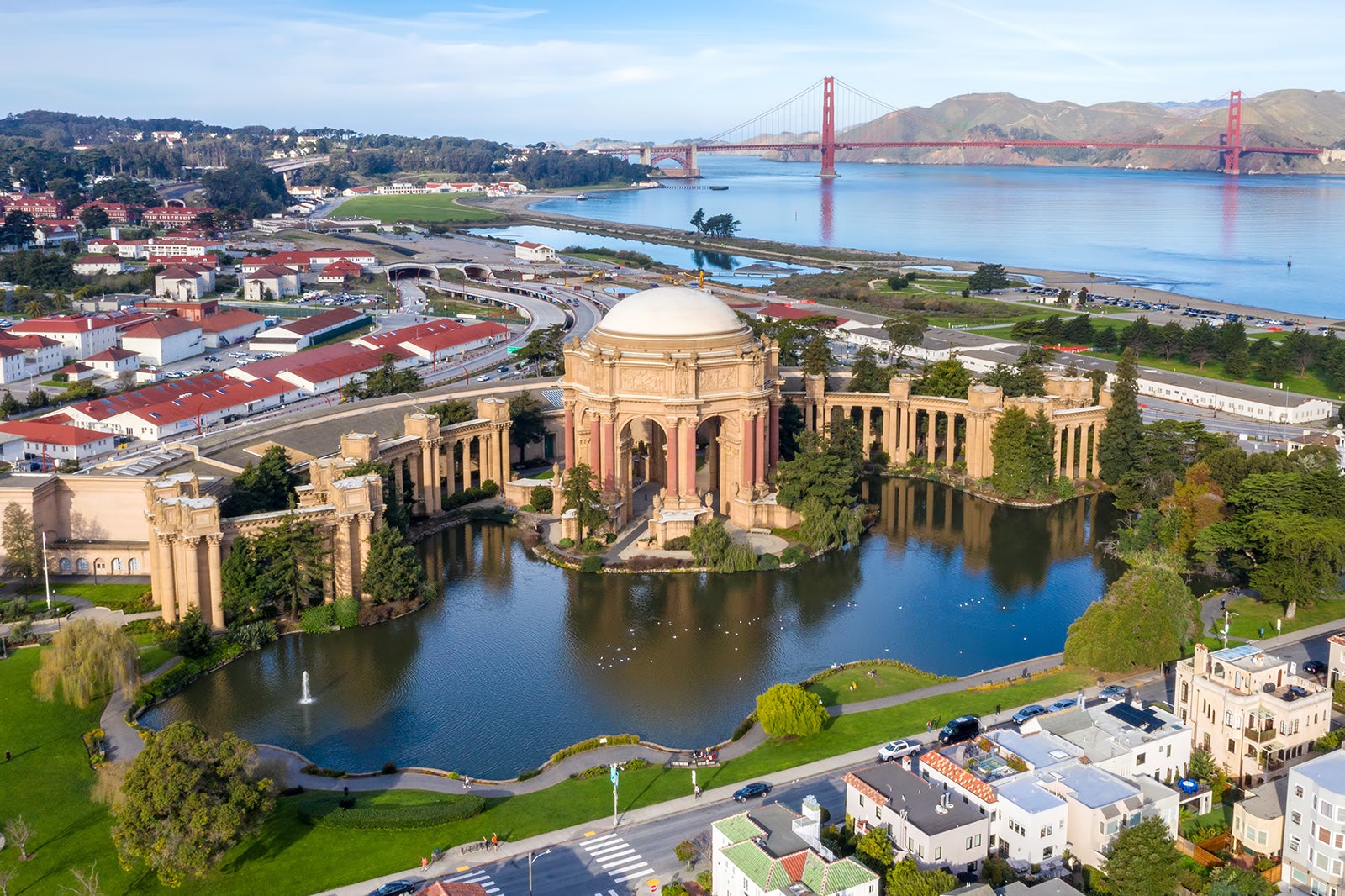 The Palace of Fine Arts in San Francisco
Location: 3601 Lyon St, San Francisco, CA 94123, USA
Open: Tuesday–Sunday from 10 am to 5 pm (closed on Mondays)
Phone: +1 415-376-1704
Back to top